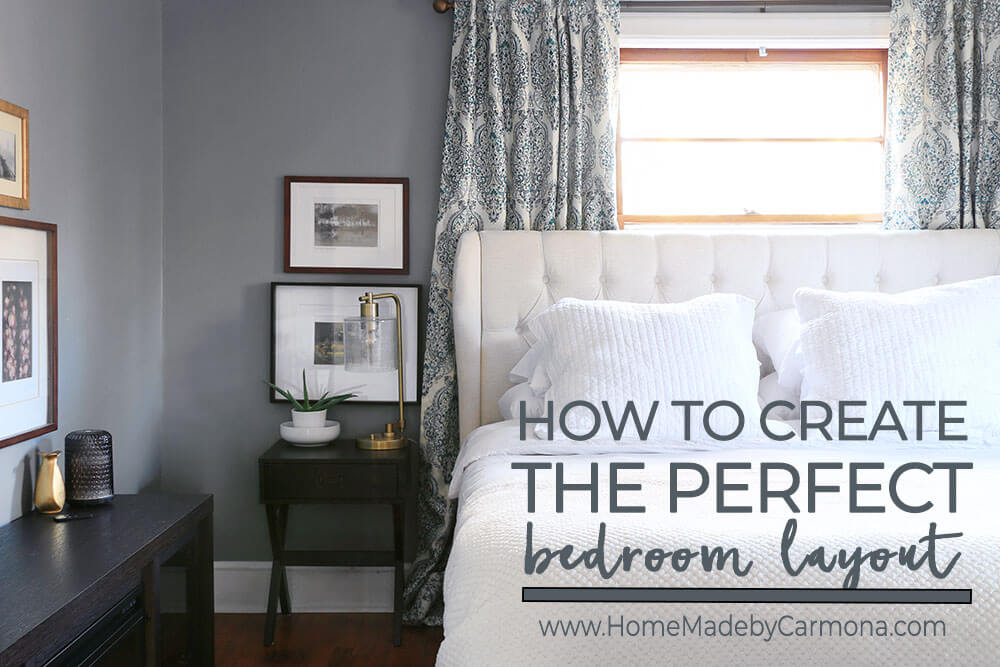 *This post is sponsored by my peeps at Better Homes & Gardens (brand carried by Walmart)! Yep, I just called BHG my peeps…no biggie. LOL! Affiliate links for shopping below.
I'll take one bedroom, spacious but not too large, cozy but not too small, packed with style and function, oh and can I have a side of affordability with that order?
Right. When you can't have it all, and worst you have a quirky space, how do you work with what you've got and plan the perfect bedroom layout?
Well there are a few factors you should consider when trying to decide on the right bedroom floor plan.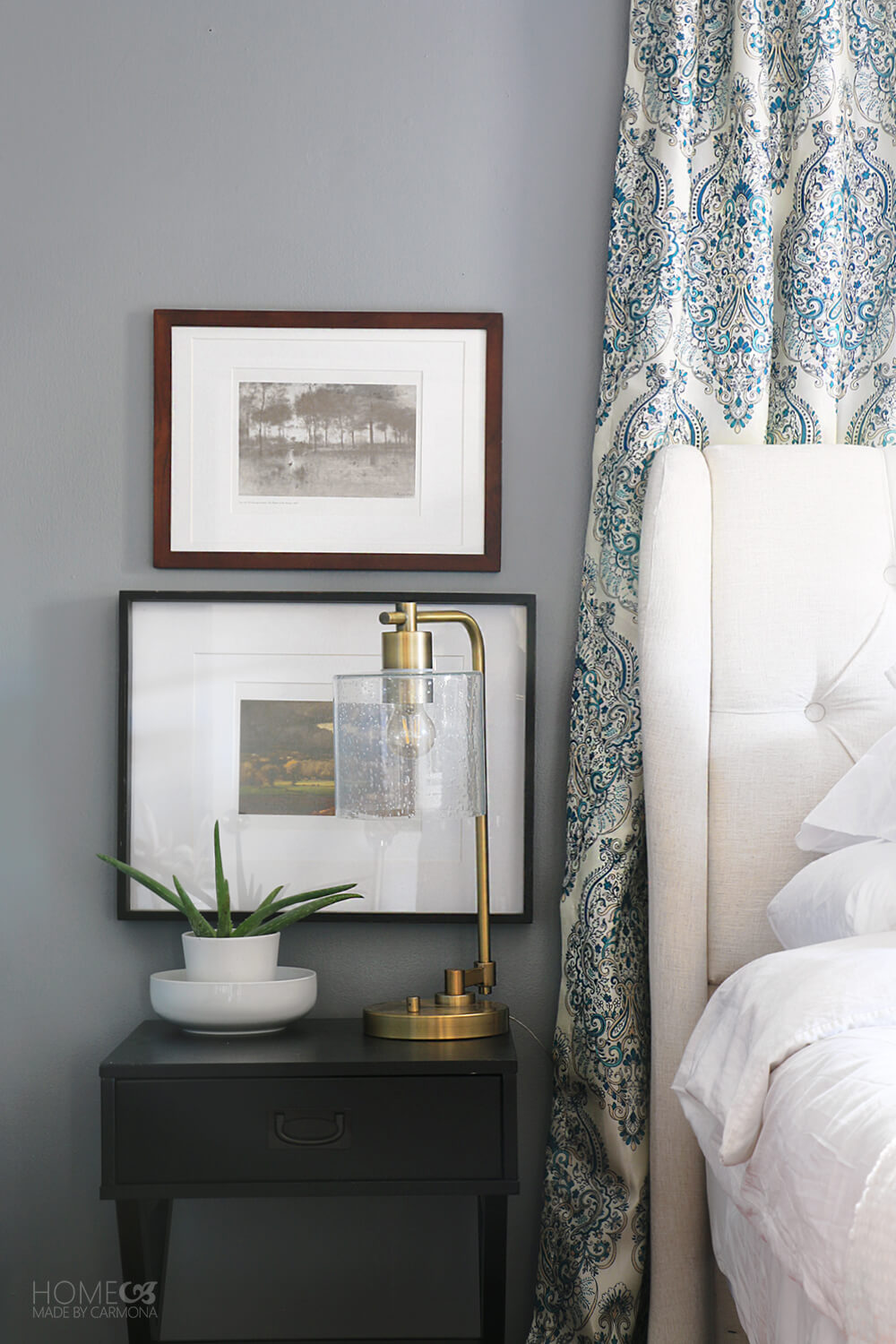 4 Layout Considerations
#1 Flow
Make it easy to move through the room. It shouldn't be difficult to get from point A to point B…this isn't a jungle gym. You really want to the easiest flow from the door to either side of the bed (shortest route), and from the bed to other important features (the bathroom, the closet, major pieces of furniture, etc.)
#2 Line of Sight
What will you see when you first open the door to the room? It should be open and visually pleasing from the moment you walk in front of the doorway. Also consider What will you see when sitting on the bed, or sitting in the armchair. These visual considerations aren't just decorating related, these can also be lifestyle related. Do you want the line of sight from the bed to be out a scenic window, or is the window overlooking something unpleasant (like into your untidy neighbor's window) and should be avoided?
#3 Lifestyle/Purpose
Practically speaking how do you live and how do you use the space? Is it your second office, or a getaway at the end of a long day? Do you watch TV, or prefer to look out the window into nature? Decide on a primary and secondary objective or purpose for this space. Next choose the primary furniture pieces that are necessary for your intent for the bedroom. List them from most important to least, then start the absolute must-haves for your lifestyle/purpose. Those become your non-negotiable pieces in the space. If I use my bedroom most frequently as a second office, then that desk I use as my side table can't be sacrificed for a cute armchair, or a layout that won't accommodate my "office" habits.
#4 Scale
Everything in a room has to be scaled to the size of the room. Granted, exceptions can always be made to any design rule! Function on the other hand should never be sacrificed, and scale can play a large role in that. You don't want to have to squeeze into your closet in the morning because the huge plush armchair next to it is blocking the open swing of the door. Scale can also determine whether a small room feels cozy or just cramped, and a large room feels spacious or just cold and empty.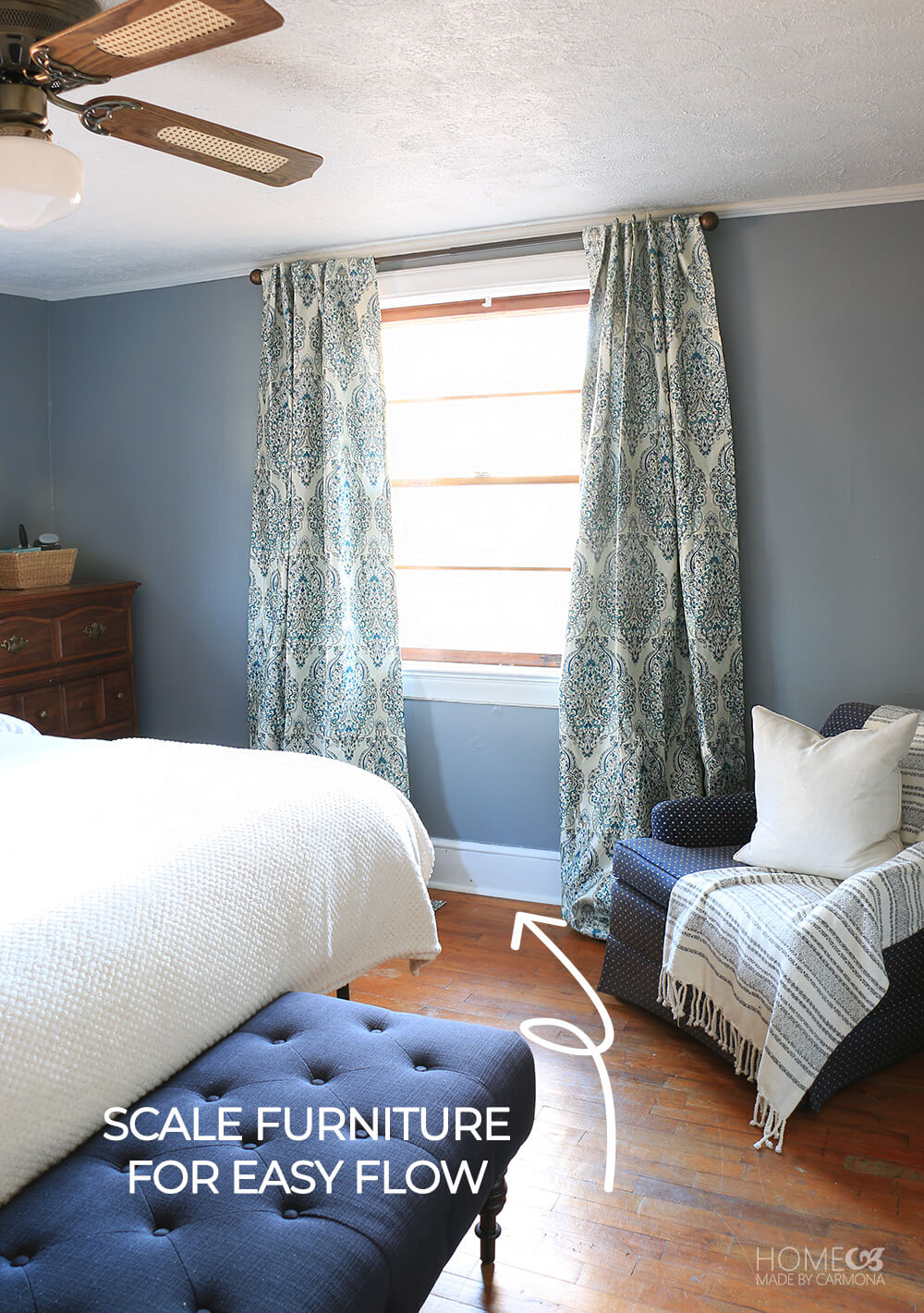 Where Do I Start?
Start with the biggest non-negotiable pieces in your space, and work your way down from there. Typically that is going to be the bed (unless you are planning on installing an elephant sized TV console, in which case you should probably revisit #4 – scale).
A floor plan of a space can be very helpful to know if the pieces you want most will fit in a room. But for the non-designers it's hard to image that floorplan in 3D (which is super important), so if you don't have a 3D floorplanner you may want to put your major pieces in the physical space and try out furniture on various walls (if possible).
Once you place the bed, it is easier to begin to visualize the rest of the pieces in a space. How does it look, how does it feel as you move through the room?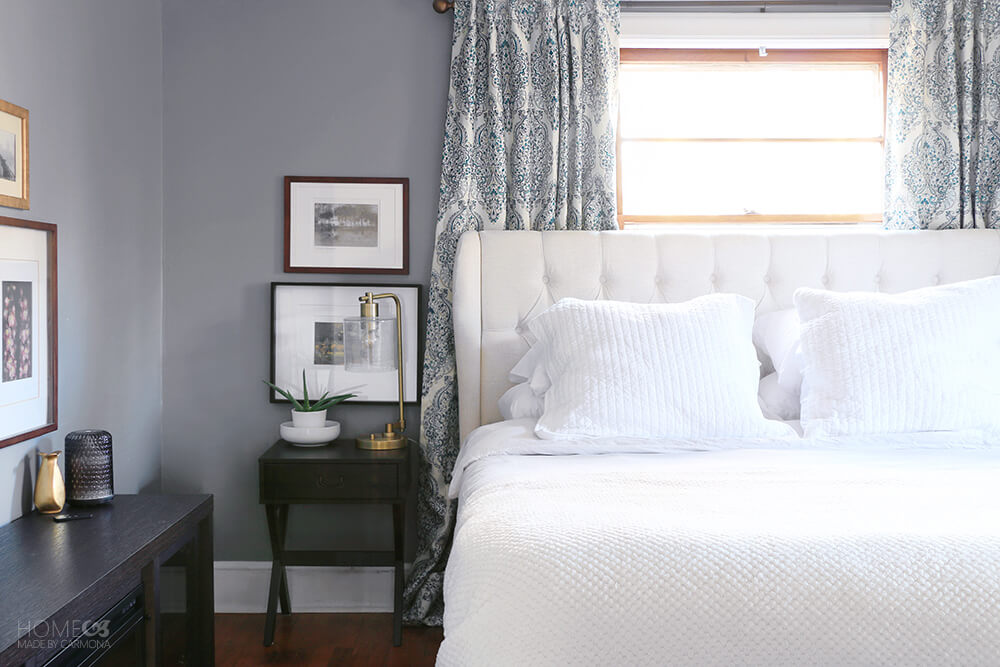 Cozy Bedroom Case Study
This room is the master bedroom in my guest house cottage. I am in a rural country setting with a beautiful forested area, and there are no neighbors for miles around…this is the perfect cozy getaway cottage to enjoy nature and relax. I rent the whole cottage out on Airbnb, and I want this bedroom to reflect that restful spirit. Now that is the purpose and lifestyle I mainly want to associate this space with; Nature, lazy days comfort, and cottage styled coziness.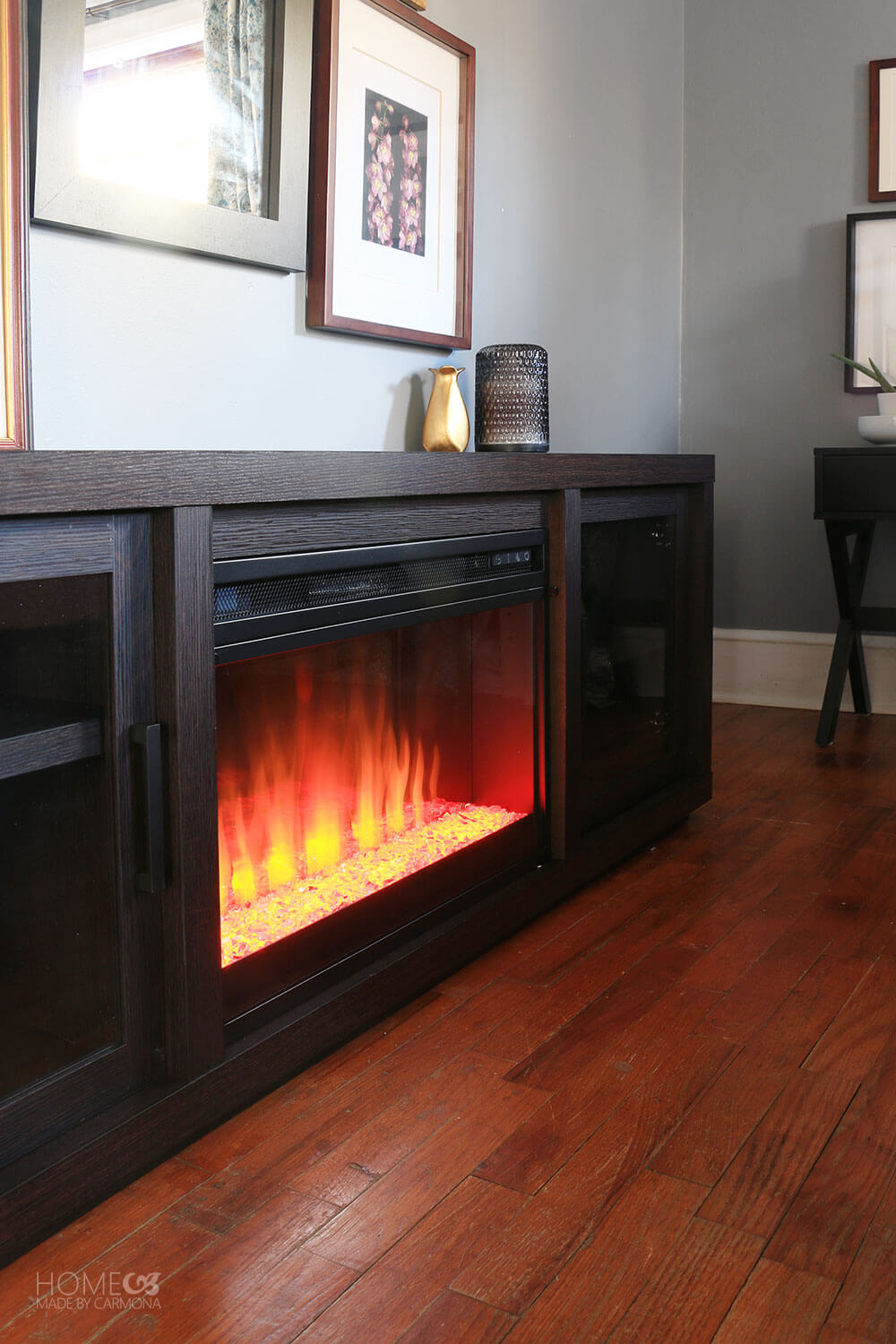 To accomplish that these are the primary items I want to have in my space. These are my non-negotiables:
After that I have a second tier of items I would like to see in the room, but aren't absolutely necessary; such as my cute BHG X-leg side table, BHG tufted ottoman, and ideally a dresser.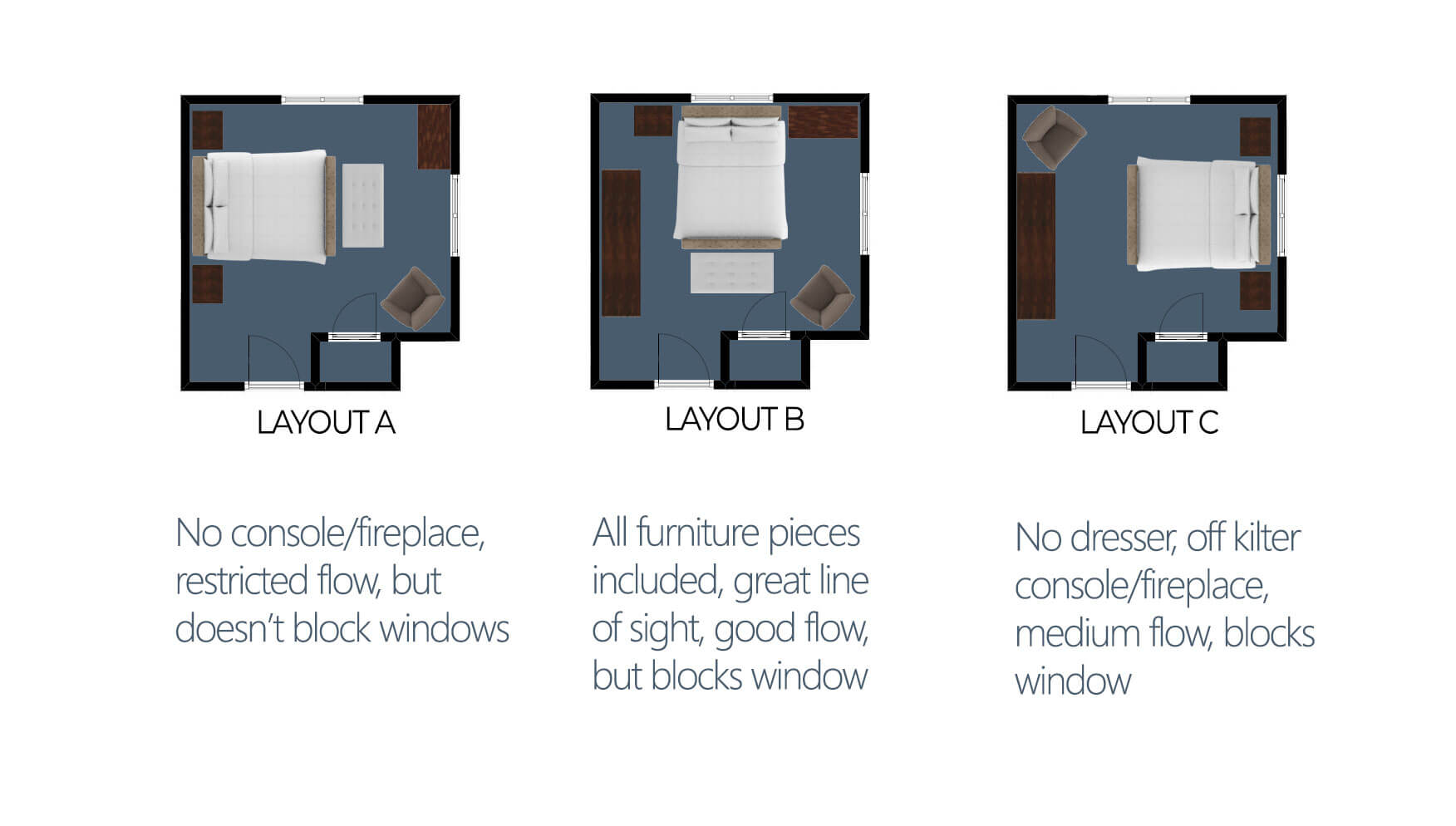 Layout A 
The first layout seemed like the obvious choice because there was only one open wall for the bed + headboard to go against. The problem is it forces me to discard the fireplace-console or the armchair, both of which are on my list of non-negotiable items. Plus this layout has the longest route from the door to the other side of the bed…not a very natural flow. So this floor plan is out.
Layout B
In this layout all my non-negotiable pieces are in, plus a couple extra very practical and helpful pieces such as a dresser and side table! Being very careful with the scale of each of my furniture items, I could successfully ensure the room doesn't feel cramped or have narrow paths of flow. I hate that this layout covers a window, but there is a second window to sit and gaze out of, and the decorative line of sight into the room is amazing. This layout is my winner!
Layout C
Layout C seemed to come in as a possible second option because it also includes all my non-negotiable pieces. However it excluded the dresser (which isn't a non-negotiable, so isn't a huge problem), but more seriously the 3D version of this plan didn't feel as natural. It looked like it would work on paper, but walking through the room with the bed on that wall felt weird and clunky, and having the fireplace-console pushed so close to the door to allow for the armchair (which IS my non-negotiable) felt like it restricted flow (although it doesn't look like it would on paper). Sometimes a 2D version doesn't tell the whole story.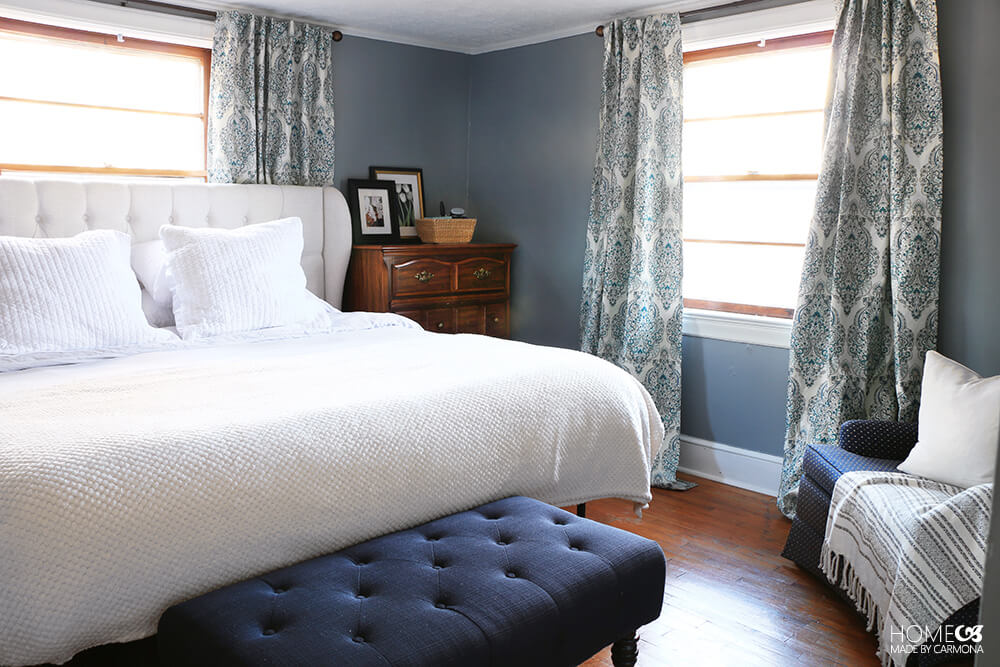 Layout B was my winner, even if I wasn't thrilled to cover the second window. I set up the bedroom just in time for a second-time around Airbnb guest to come and stay last night. And by the way, she loved the changes and specifically mentioned that the Better Homes & Gardens fireplace-console was the coolest thing she had ever seen and made the room SO cozy! Target objective accomplished!


[left]
I'd like to say a special thank you to my friends at Better Homes & Gardens for partnering with me every month on a new challenge! You can find the BHG brand line carried exclusively by Walmart. Follow BHG on Facebook, Instagram, Twitter, and Pinterest.
**I am honored (and excited!) to be part of the Better Homes & Gardens Live Better influencer network, and am compensated for sharing a few of my favorite things, projects, opinions, and my own original ideas with you.
[/left]
[right]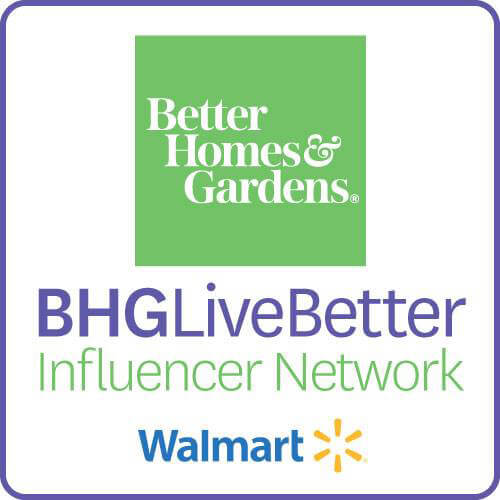 [/right]

[go_portfolio id="decorate_landing_page"]