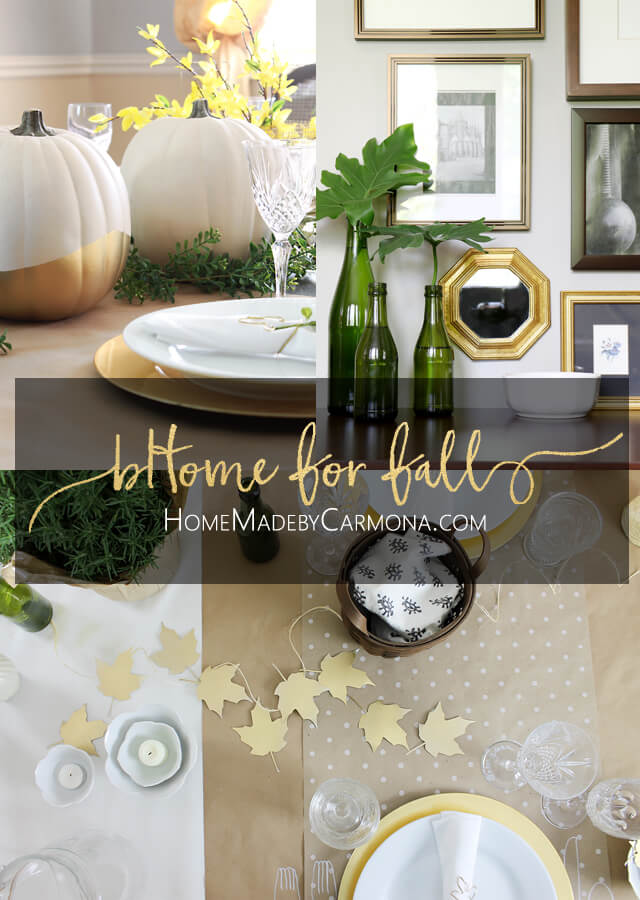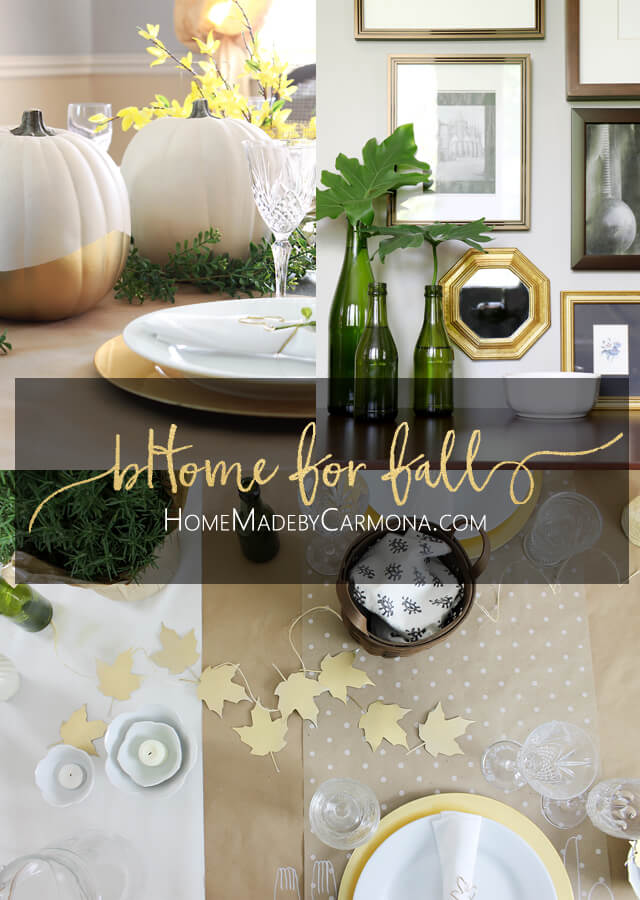 I love fall weather! I think it is my favorite season… spring is a bit too wet for my liking, although I always look forward to it with a desperate anticipation after our cold winters. Still, you can't beat the ever so slight nip of cooler weather that tinges the warm air, the gorgeous golden hues as leaves change color, and apple cider and pumpkin everything! I guess I'm just a sucker for the picturesque romanticism I've somehow dreamed up as being the fall season. Ha, I even prefer fall fashions and finally being able to don my high boots!


Well, I'm excited to join in with my bHome comrades to give you a tour of a few of my favorite fall things! So, here are a few of my fall projects over the years, and everything I love about the season. Then be sure to pop over to my amazingly talented bHome blog friends via the links at the end of the post.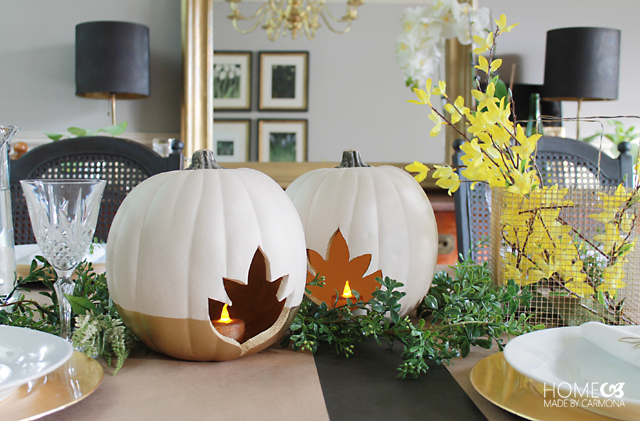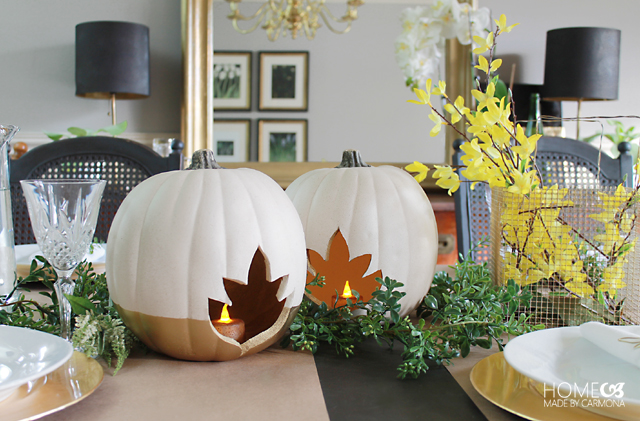 Yep, I adore the pumpkins. Although, I'm oddly less interested in eating them. Well that doesn't make sense at all does it? Haha! There goes that strange romanticism I've somehow associated with all things fall.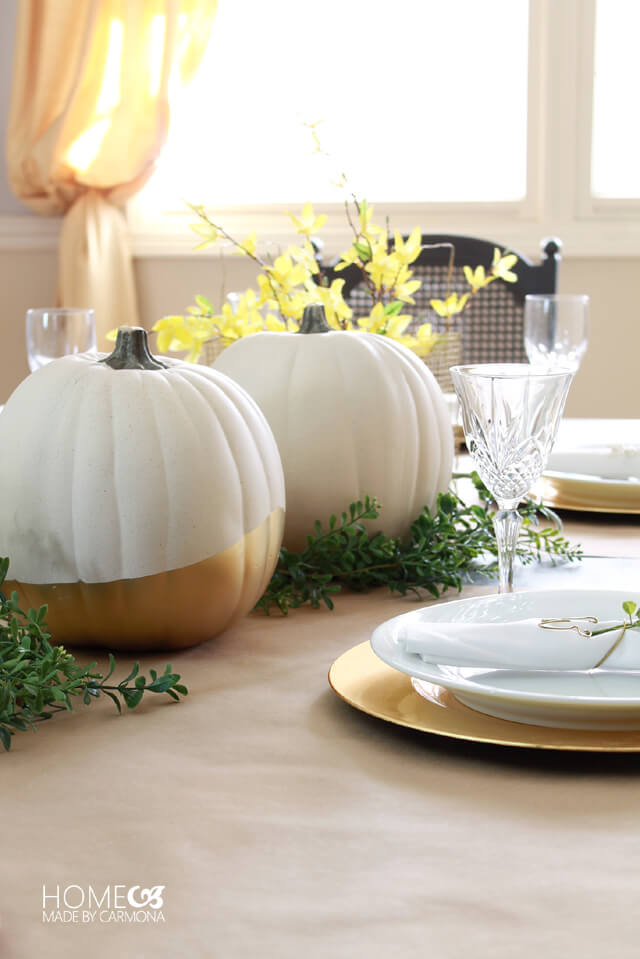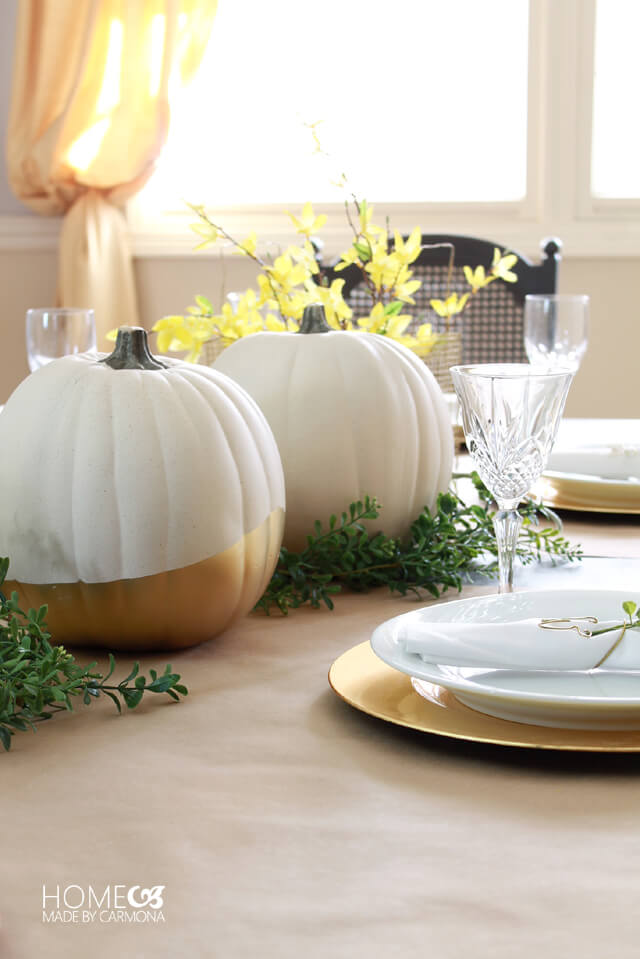 These big white pumpkins aren't real, but they are real beautiful and last a lot longer. I shared the tutorial to make them here.


You know exactly what I'm talking about! Mmmmm, the scents of earth, pine needles pumpkins, spice, and apple cinnamon.
Some of those wonderful scents sometimes need to be created, and my girls and I have begun making orange pomanders to fill the house with delicious smells all that last all season long.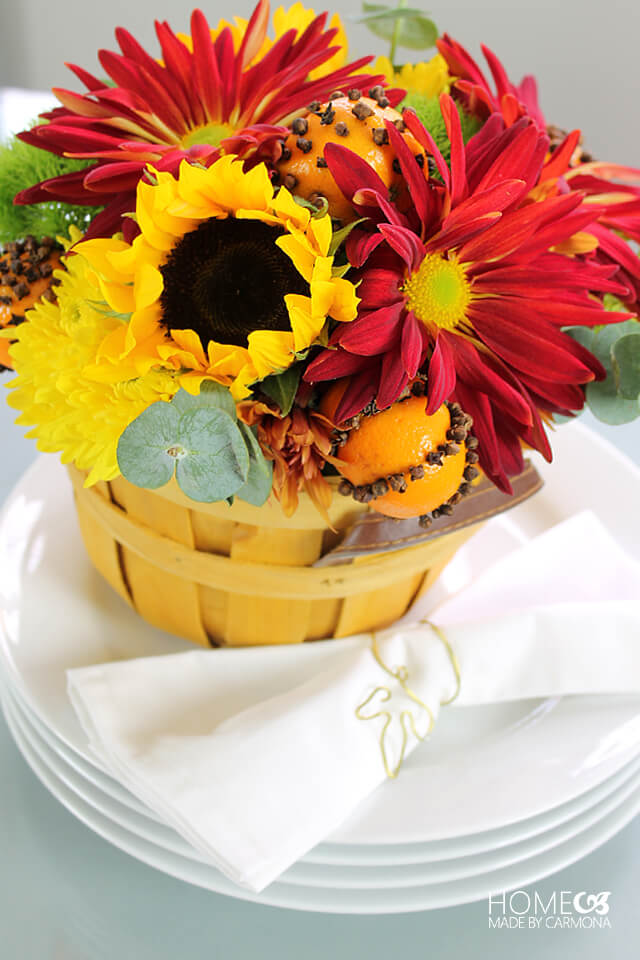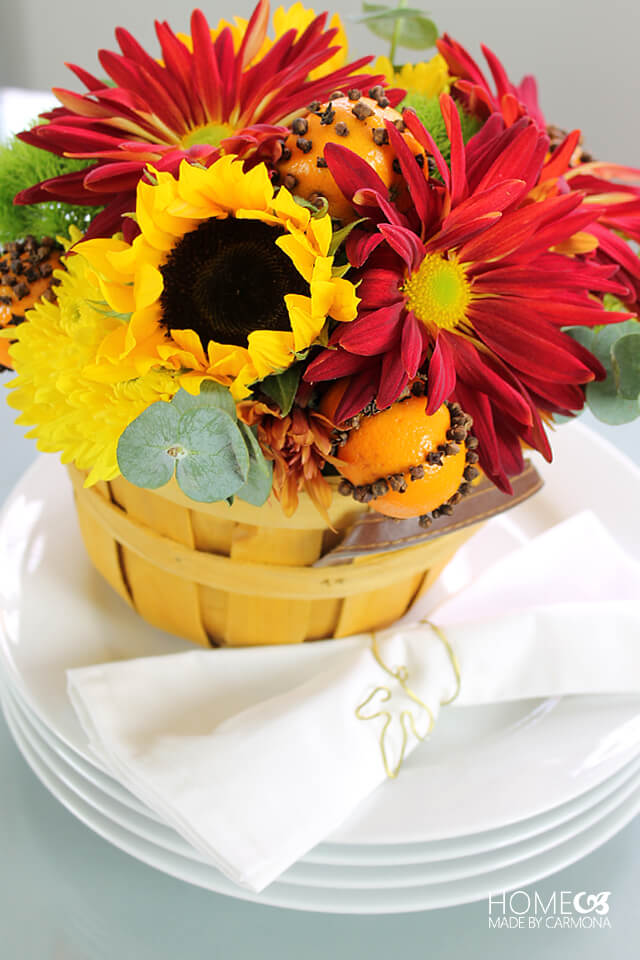 By the way, these aren't your mama's pomanders; these cloved oranges can be placed inside a floral arrangement, then later placed in a bowl for months of spiced citrus goodness!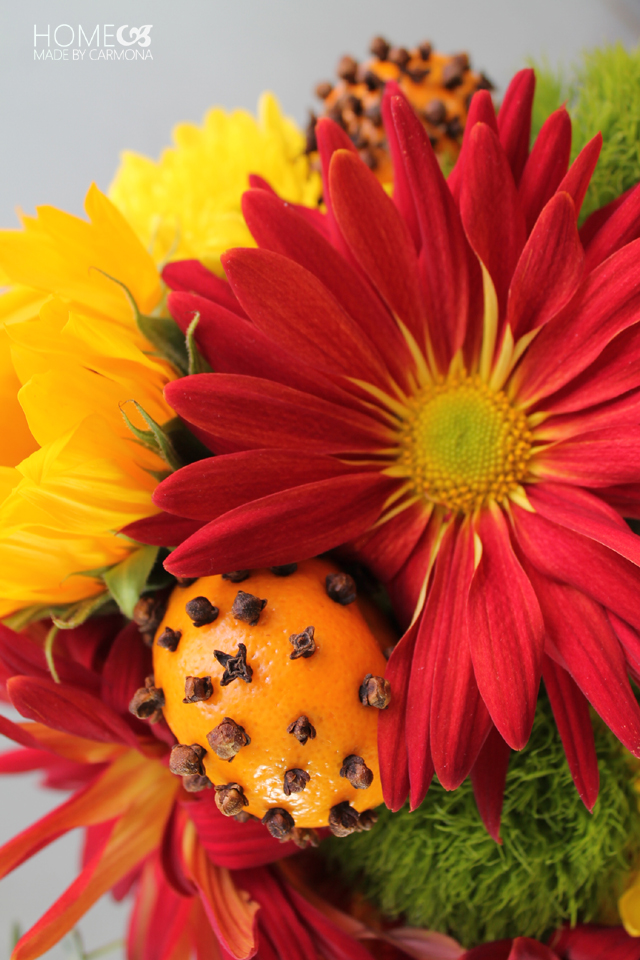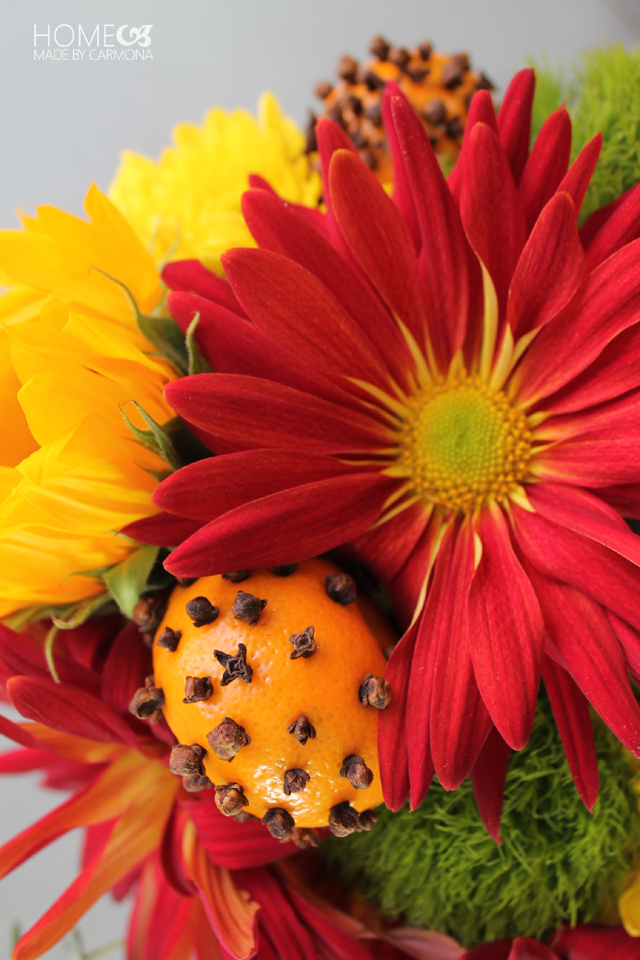 Fall decorating is definitely my cup of tea! I love the broody colors that seem to come with it. I think of golds, deep greens, warm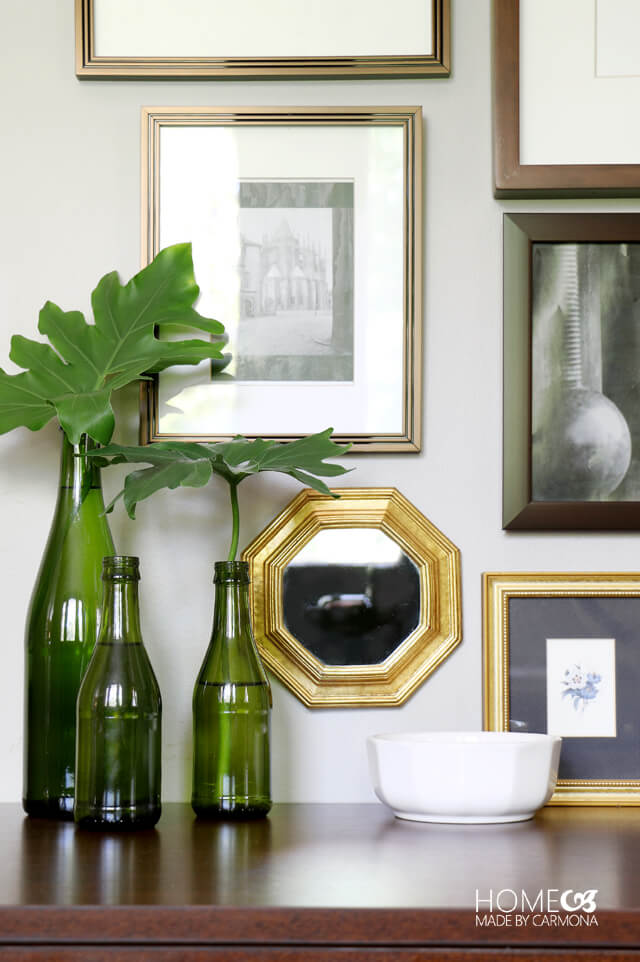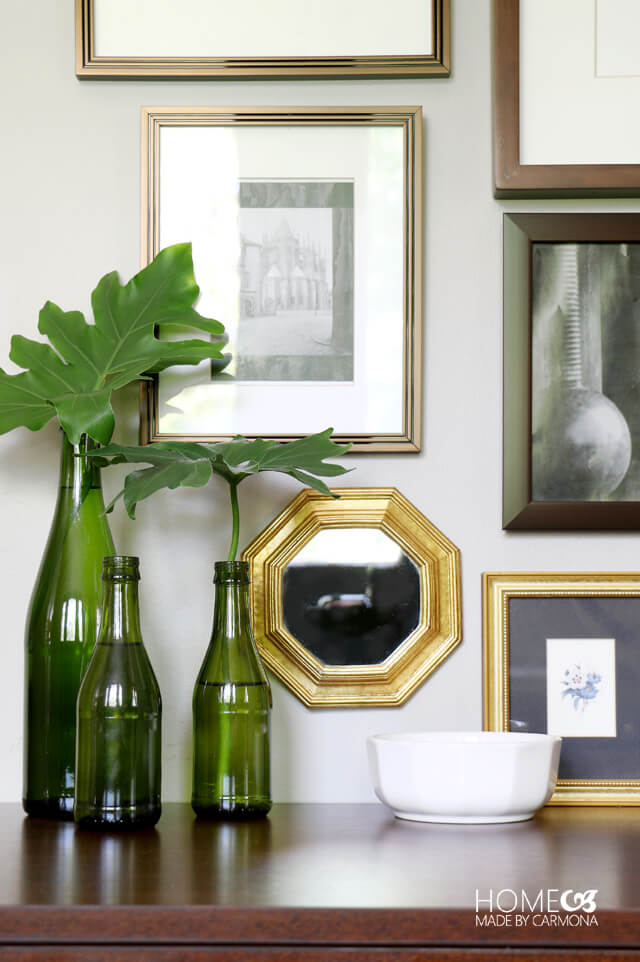 Don't judge me. I have a weakness, and it is faux lambskins. They are in my home all year round, but then as soon as the first nip of cold hits the air, I whip out those faux furs like they are going out of style! I mean, every. single. room.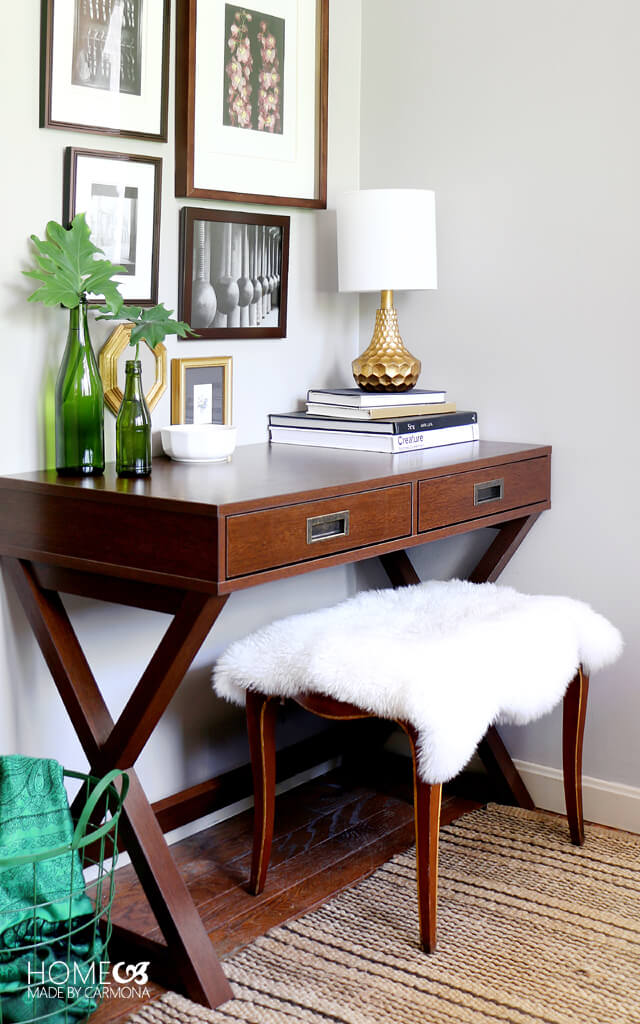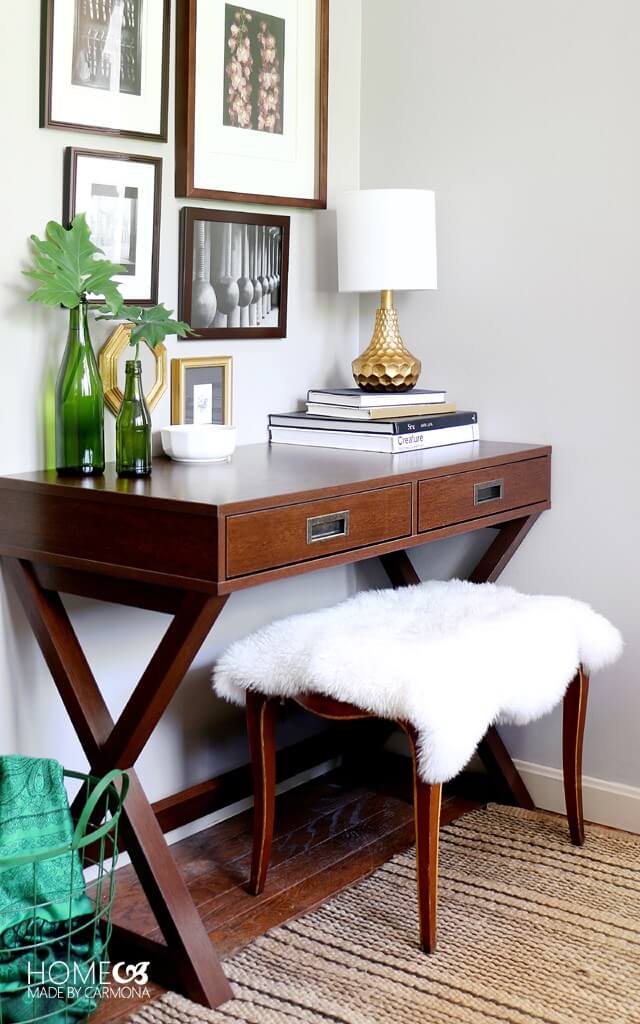 Hey, they are warm and cozy, just like the fall and winter months.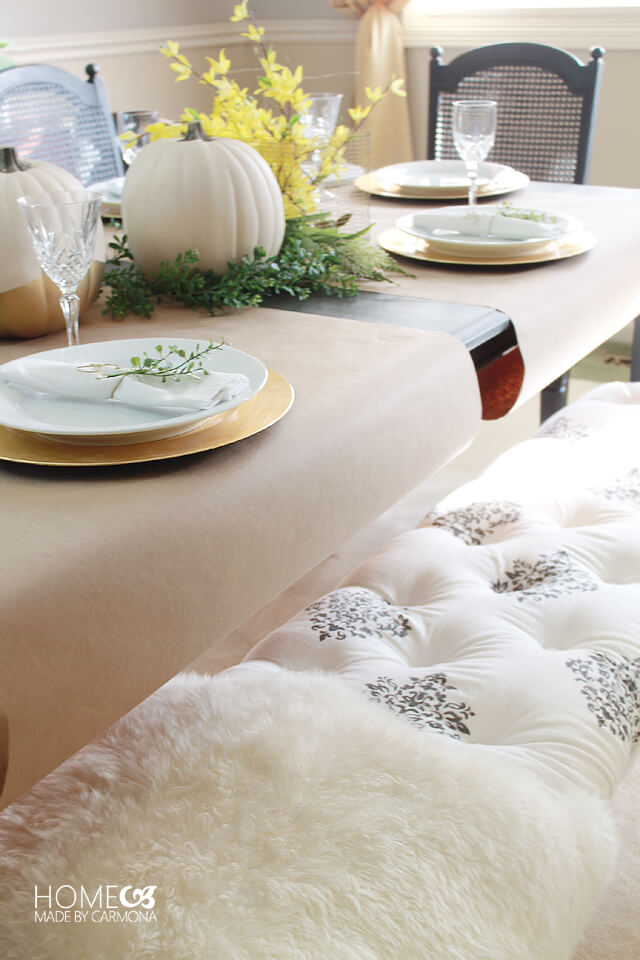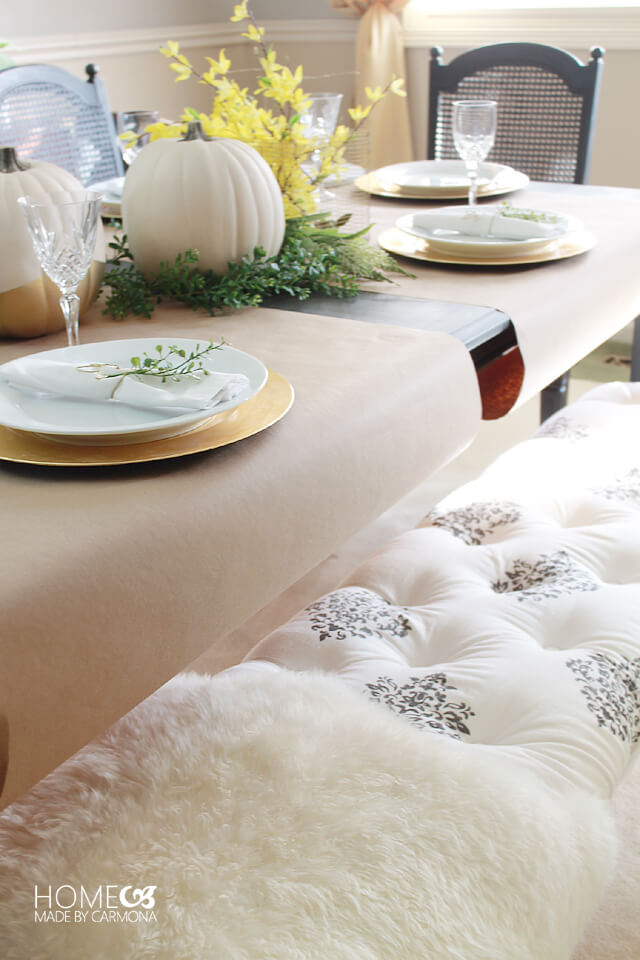 Okay I might be obsessed. Just a little tiny bit. 😀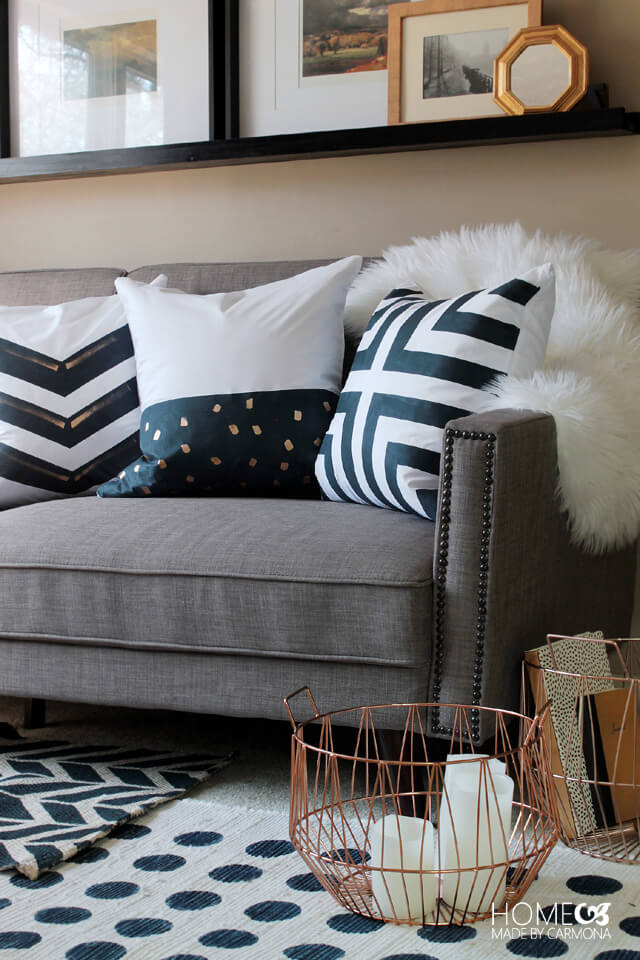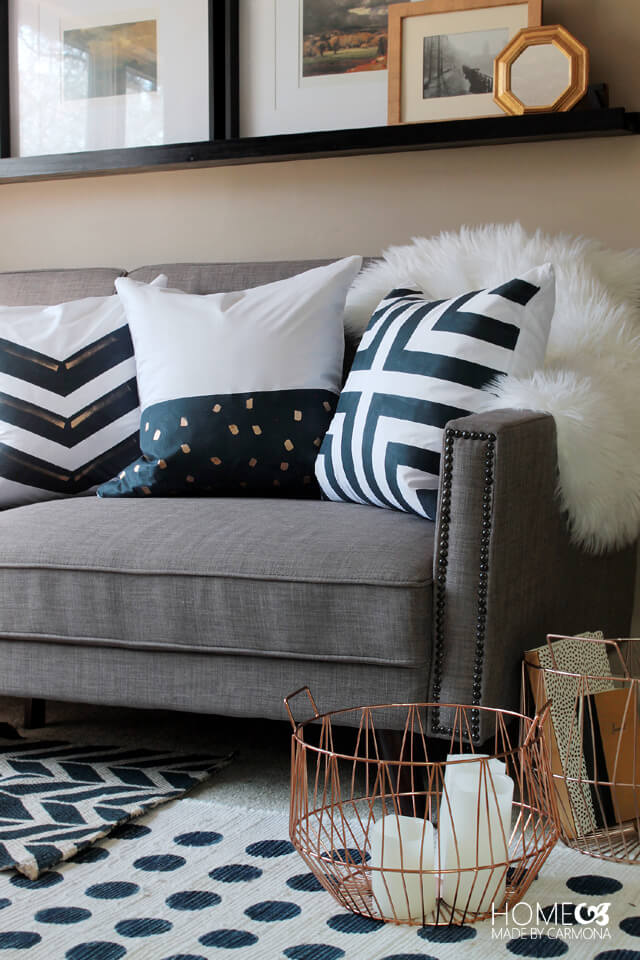 No, I'm not just talking about the golden leaves that dot your yard, I'm talking about decorating with leaf shaped everything! From leaf shaped dishes, to leaf shaped napkin rings, I love bringing a touch of fall into my interior design.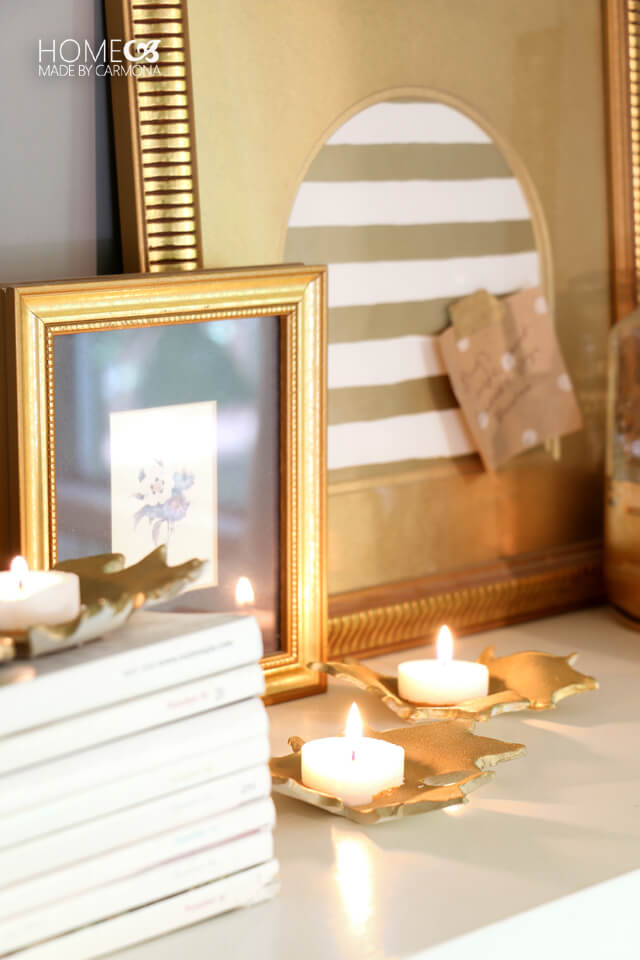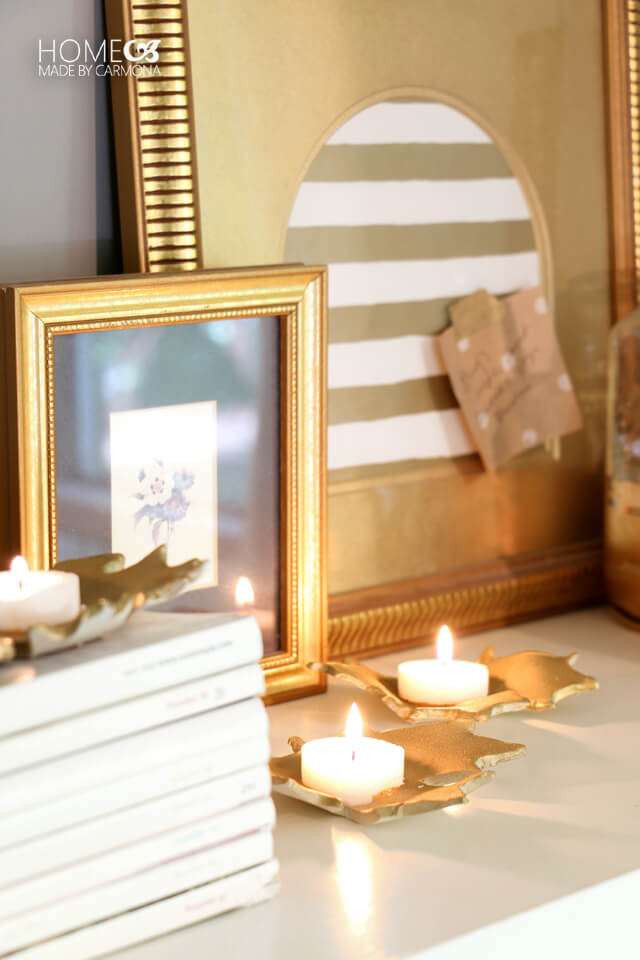 These cute little leaf shaped napkin rings are super easy to make, and take only a few minutes each! What a great addition these make to tablescapes for Thanksgiving, or throughout the entire season!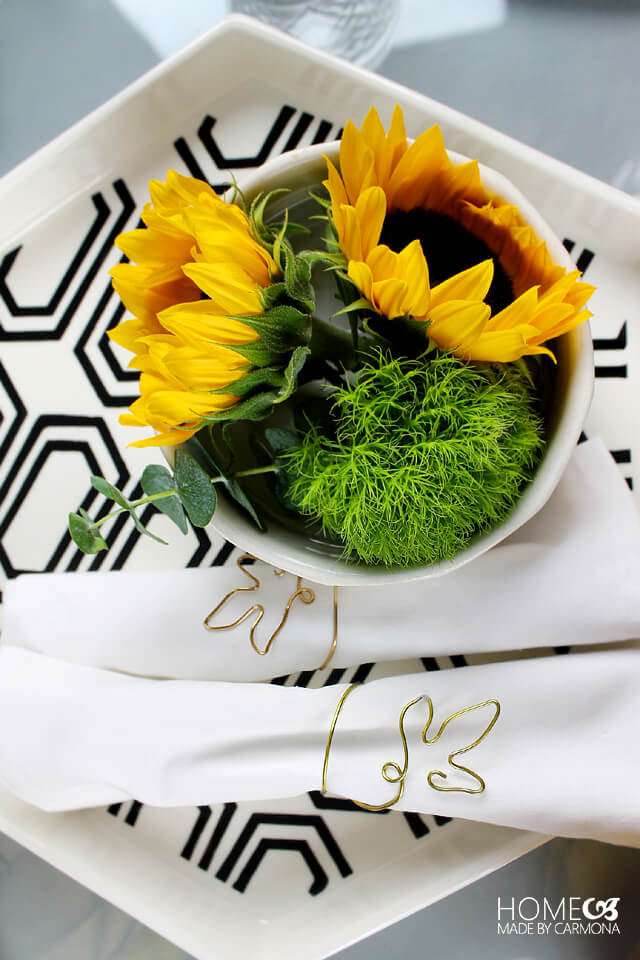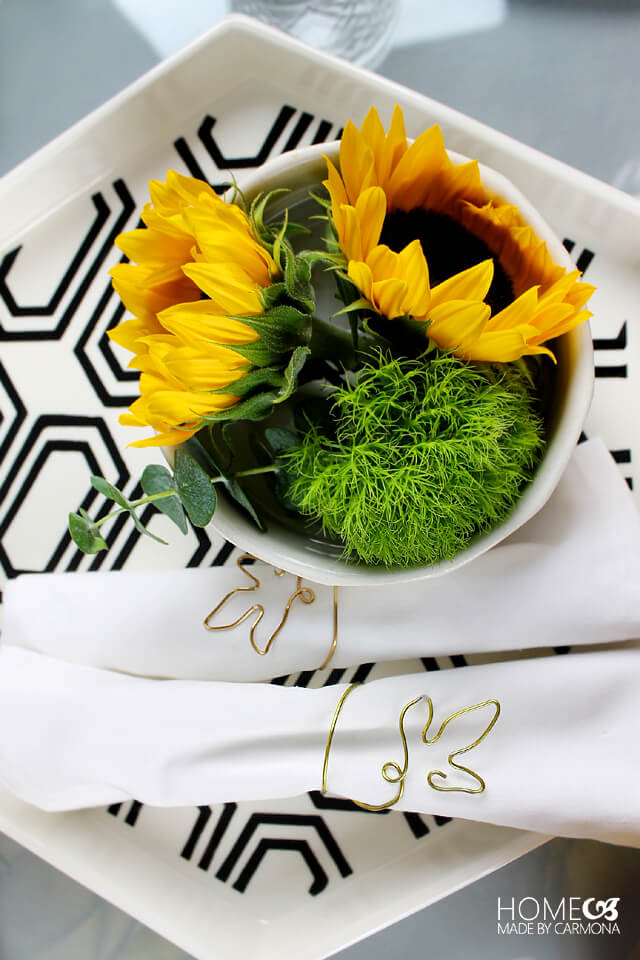 Then there are these little leaf cutouts that aren't just pretty table decor, they are also a fun dinner party icebreaker!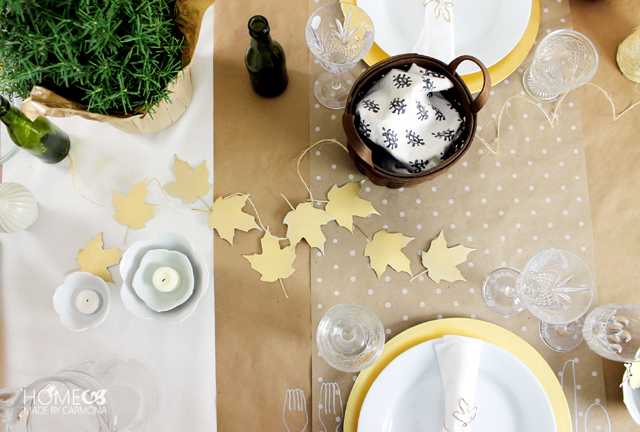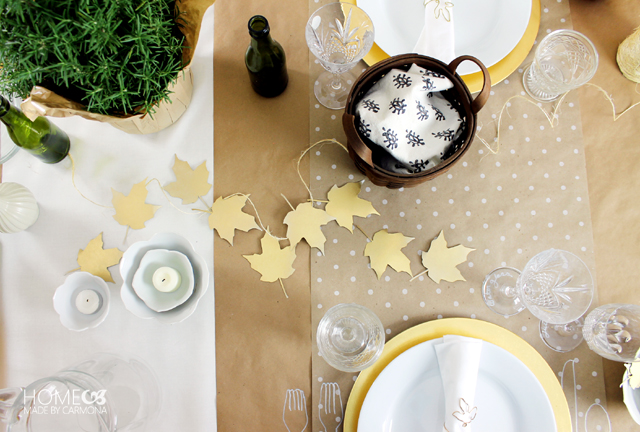 I'm not sure why I associate candles with fall weather, but I do. Hm, maybe it has something to do with the warm glow and heat of the flame during the cooler months? I guess I just like the flickering lights along with my warm apple cider, all curled up with a good book. It's all about the ambiance baby!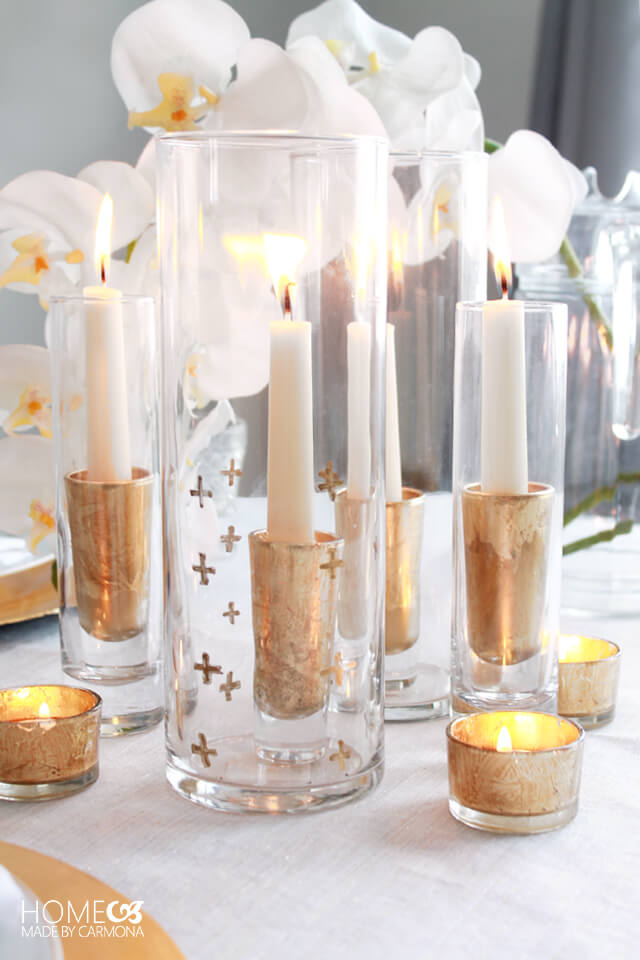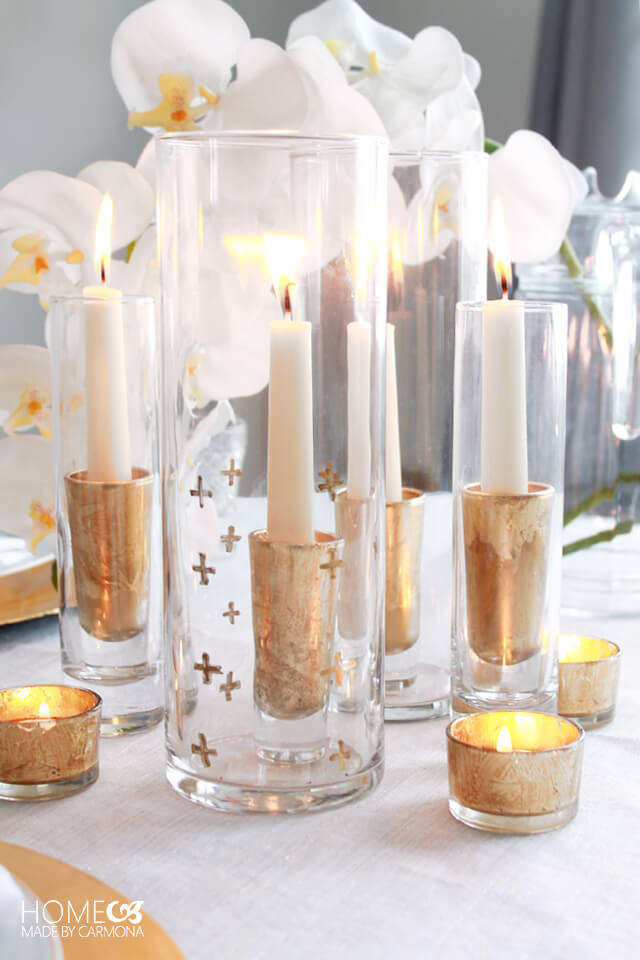 These are a few of my favorite fall things! I hop you enjoyed this peek into my fall home, and why I love to bHome during the fall. 😉


Now, enjoy an amazing giveaway, and my fellow bHome blogger's fall tours!
Enter to win a $250 Amazon Gift Card from our bHome Tour Sponsor ~ My Paint Saint.
Got paint? You need My Paint Saint ~ the all in one touch up painting solution.
Check MPS out!
To Enter simply PIN this image
and let us know you did in a comment with the link to the pin or just your word that you did.
( we trust you – good luck!)
Winner chosen by random & notified by email on October 7th
Visit the other bHome Bloggers today – 30 in all by the end of the week !