Remember the days of plastic covered furniture at your Grandma's house? Lifting up your legs to "unstick" yourself? Agh! Thank goodness those plastic sofa cover days are over!
Unfortunately the same problems are still here…our brand new sofas, couches, ottomans, and chairs all suffer spills, dust, fading, and wear from use. Granted, with new stain resistant technology and fade prevention, we have a leg up our Grandparents did not.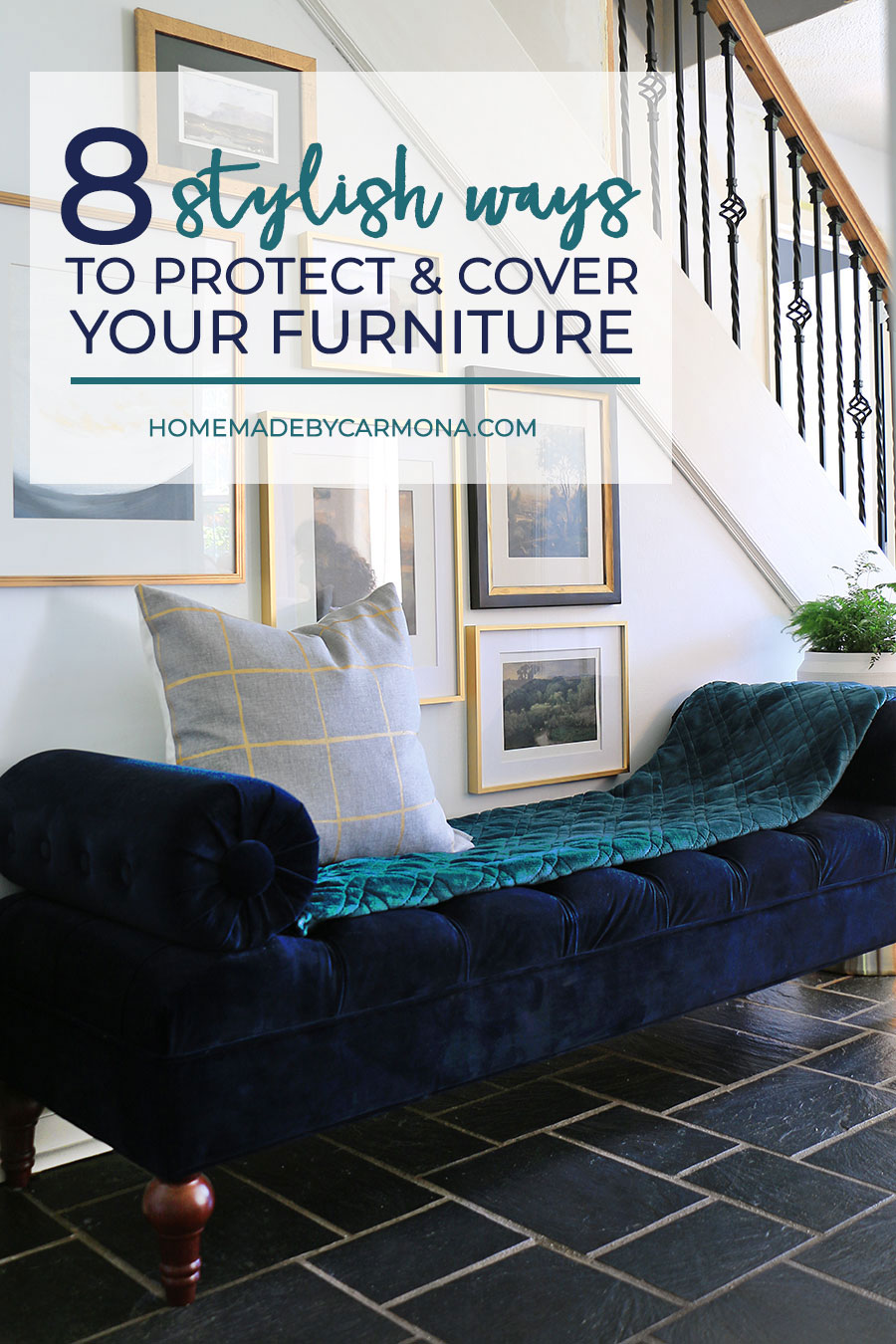 Still, with kids, pets, or just general wear, sofas fray and wear out. Plus, years of spills leave most of our furniture looking a little rough around the edges.
So today I'm sharing 10 Stylish Ways to Cover Your Furniture (Or Protect It)…
1. Throws & Quilts
Whether tucked in or folded on top, a quilt or throw can protect against spills, wear and tear, or even hide it in an older sofa! Not to mention the style and texture it adds to the sofa as it becomes its own design accessory.
Throw pillows also serve to hide wear and tear, as well as add style.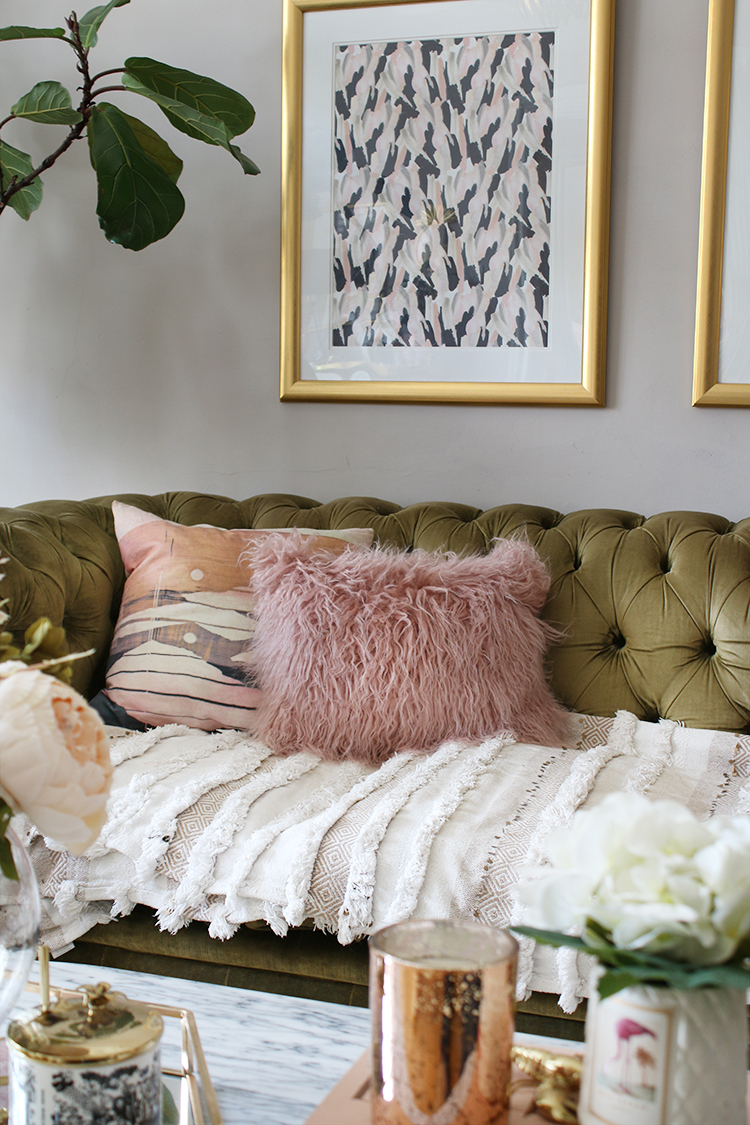 2. Stain Resistant Fabric Protectors
Buy a stain resistant, water shield spray to help protect your upholstered furniture.
While this isn't technically a furniture cover, it IS highly effective! Don't assume every piece you buy automatically has stain resistant fabric. If you bought it with a high level of stain resistance, you probably paid a pretty penny for it. Or you purchased a warranty with a stain clause in it.
But if that wasn't part of the purchase, you may want to consider using a stain resistant upholstery spray to help protect your pretty new piece. It can extend the life of your couch, meaning you won't be buying new furniture before you planned to.
3. Fitted Slip Covers
It is usually better to buy a couch that comes with a custom slipcover for that high-end tailored style. It's much like the difference of wearing clothing tailored to you versus wearing one-size-fits-all. If you can find a piece of furniture you love that comes with a slipcover option, definitely spring a little extra for the cover!
Especially if you have a sectional sofa. A sectional slipcover will be hard to match if bought separately, so go ahead and spring for a set that has sectional couch covers built in.
If that isn't an option, buy a slipcover with piping for a high-end look, or a fitted slipcover.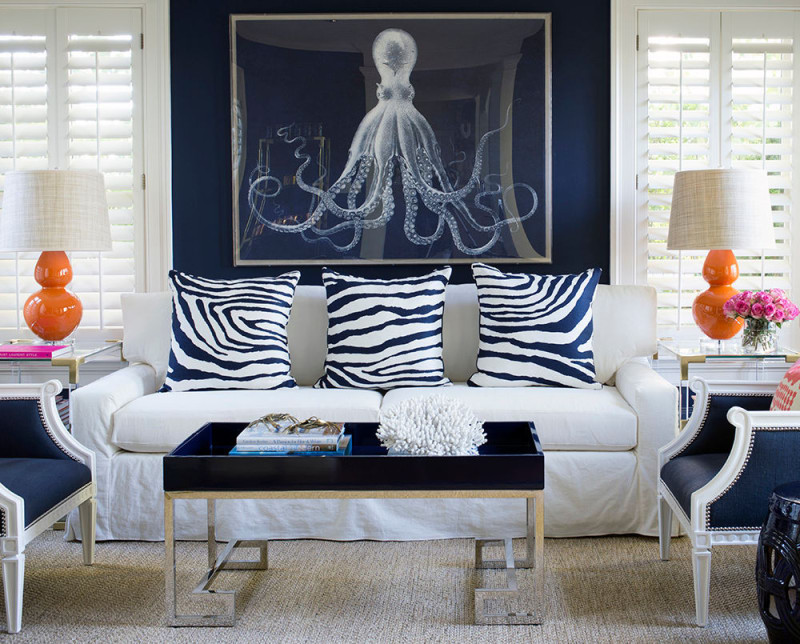 4. Box Cushion Slipcover (Non Fitted)
These are a little different from your custom or all-purpose slipcovers that your sofa wears like a jacket. These are grippy protective covers you drape over the seat, arms, and seat of the sofa.
Plus with very little sewing know-how, you could make this type of DIY couch slipcover, without having extensive sewing skills. Use a bit of velcro, or a rubber back to keep it from slipping.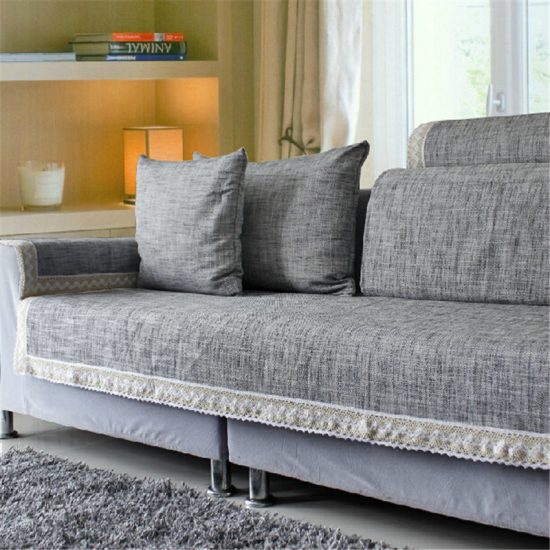 5. Faux Furs, Hides, & Sheepskins
Wool blankets, furs, and faux sheepskins are great when you want to protect a seat from wearing out when there is constant use.
It is stylish, but keeps the upholstery of a seat, or the armrests, from wearing out.
Obviously it can't be washed (only spot cleaned), so it isn't great for an area you regular bring food or drink. However it is a fantastic solution for preventing wear or sun fade while adding style!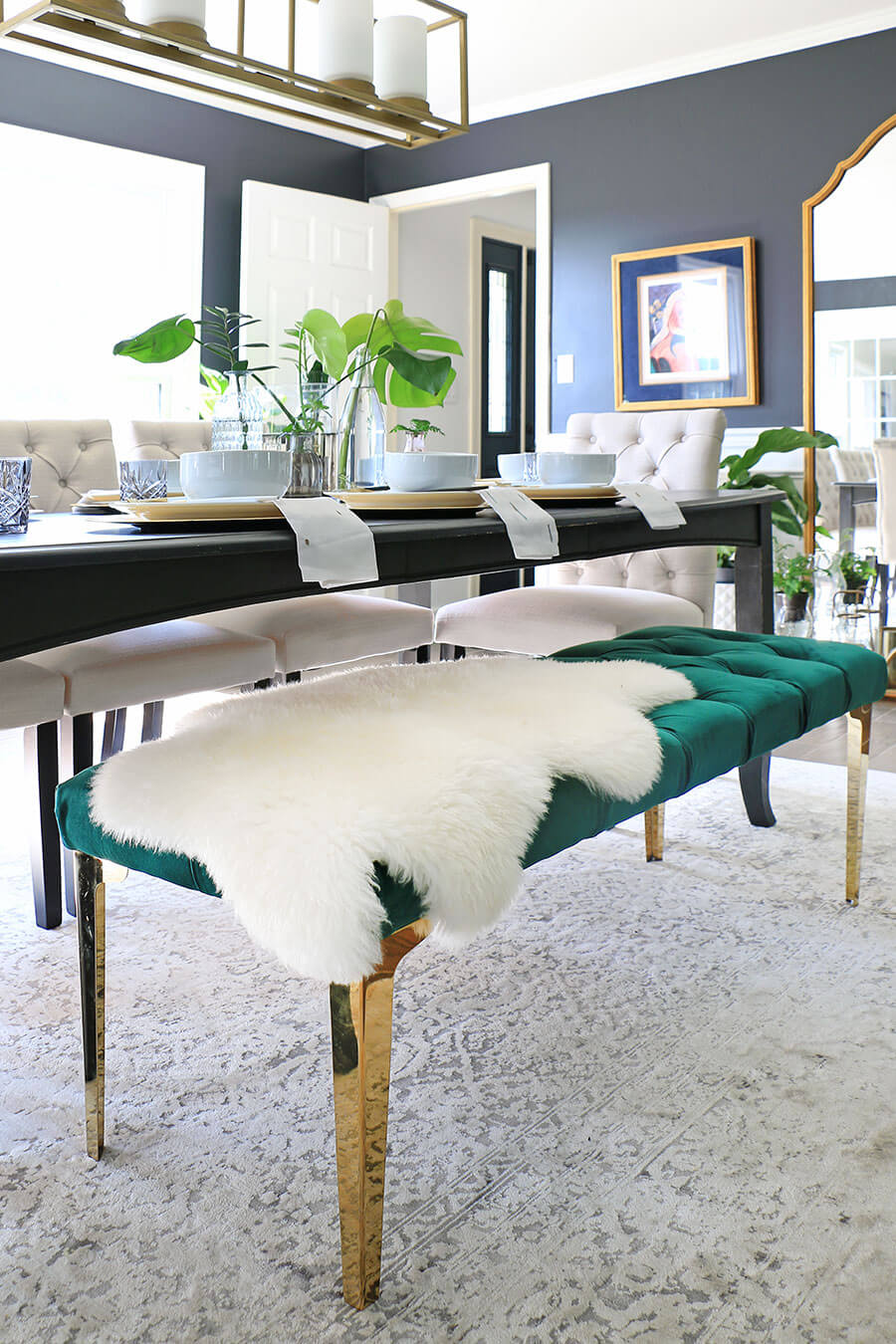 Because it can be easily moved about, you can keep adjusting it to hide or protect worn spots. You can drape it over the armrest of the sofa or armchair, and it looks just as good across the backs of the couch.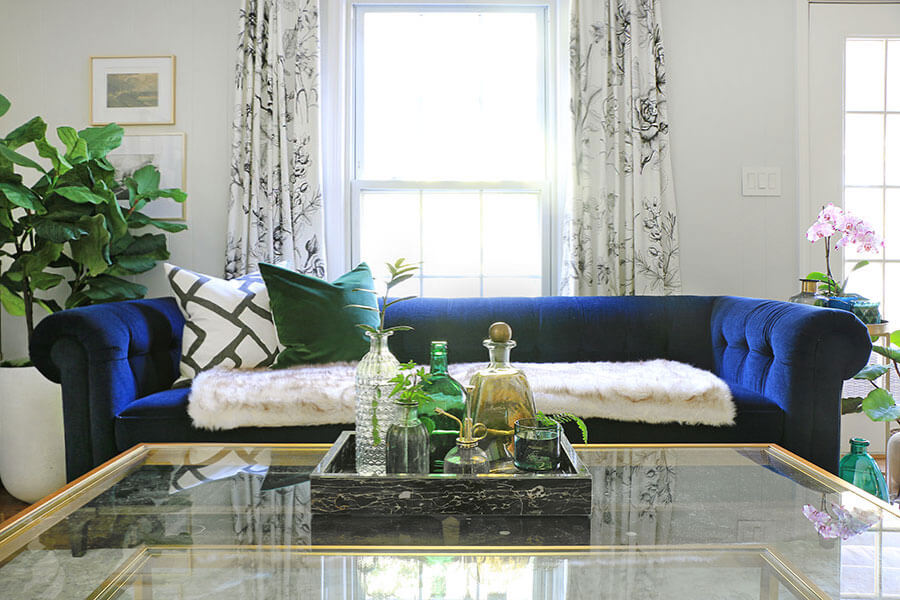 6. Sheets & Drop Cloth
You don't often think of drop cloth or a sheet sofa cover as an element of style, but this space just goes to show that this laid back look can be haute home decor!
This high fashion style can be mimicked if you use drop cloths from your local home improvement store, with some well placed stitching.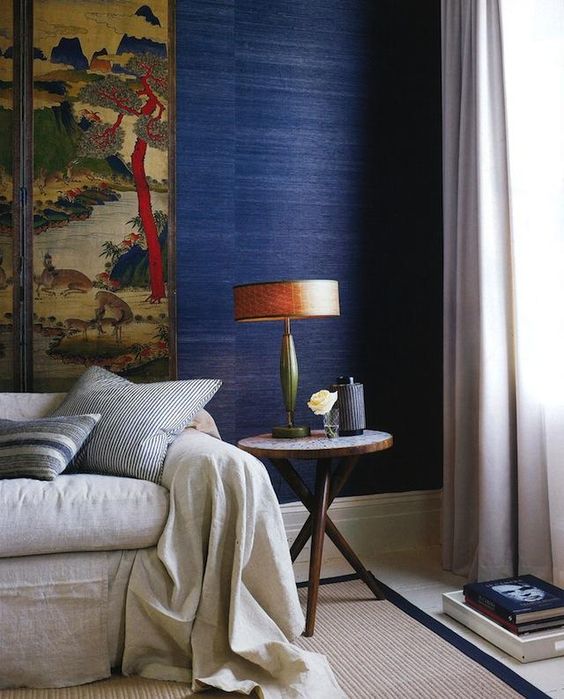 7. Hand-Knotted Cotton Rugs & Tapestries
Gorgeous vintage-look tapestries and even thin rugs/mats that look more like a tapestry than a rug can make a great sofa slipcover! You probably already chose it for it's great design, so jazz up that plain couch with a great piece.
This can be a great way to bring pops of color, texture, and design into your living room.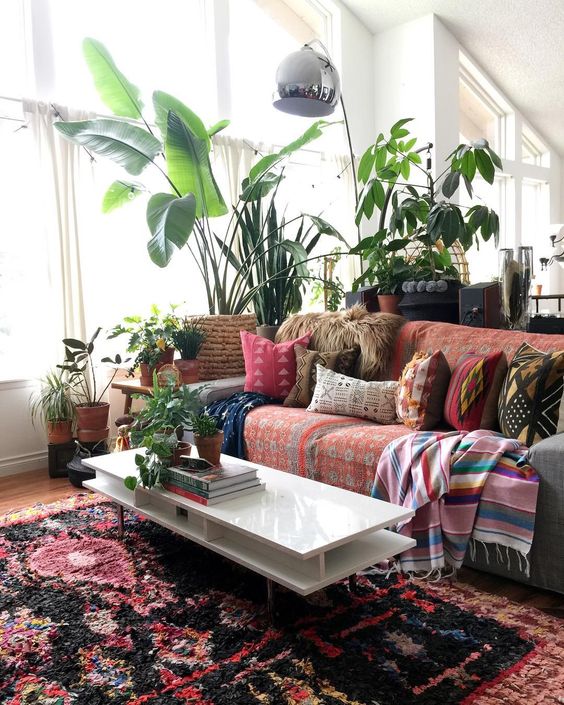 8. Bench Cushion Pad / Futon Topper Sleeping Mat
If your sofa is suffering from wear and it's losing it's seat comfort, adding a second bench cushion pad might be the solution you are looking for.
A French mattress or Japanese style mat rolls also work wonderfully to protect the seat of a bench, ottoman, chair, or act as a sofa cover.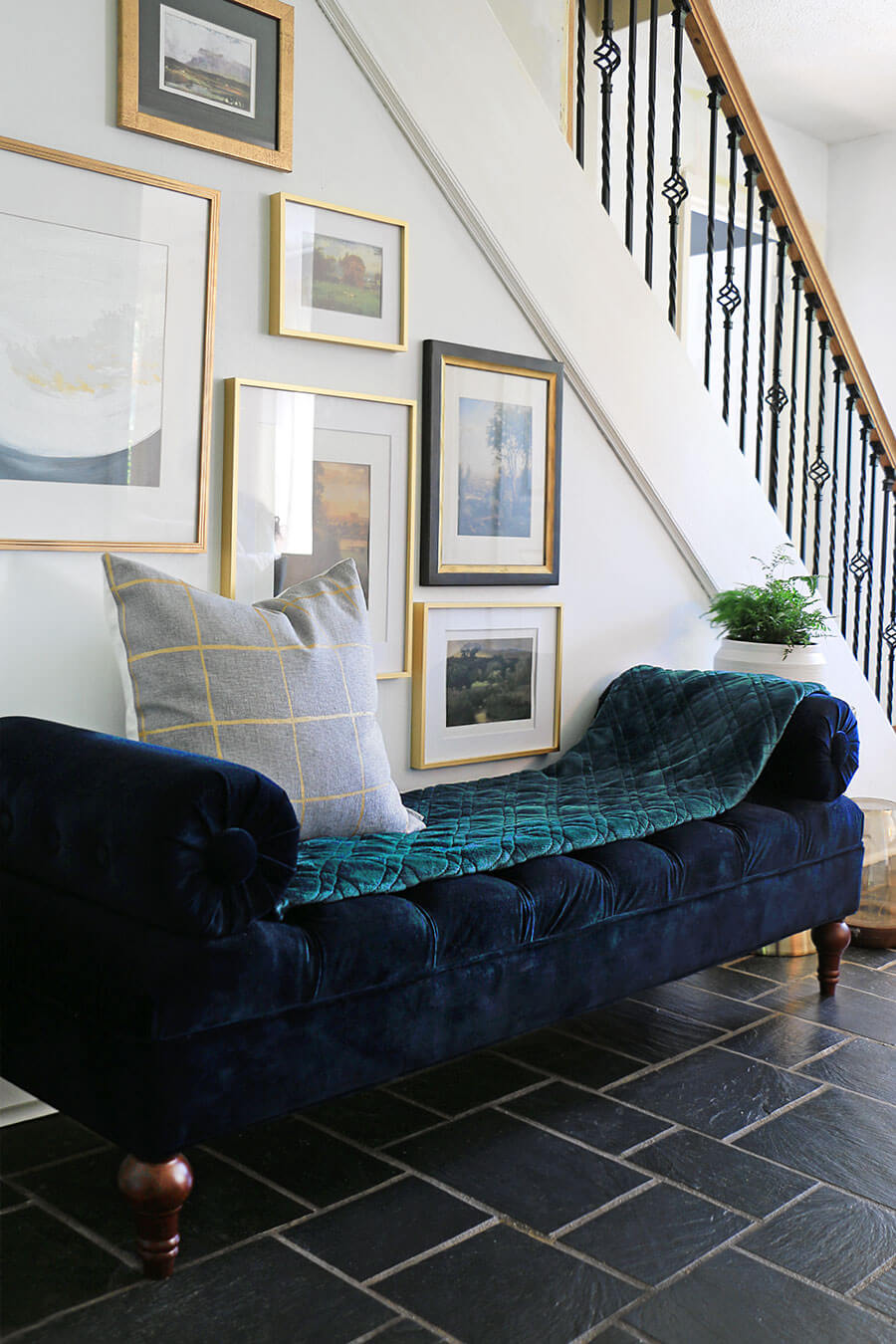 Whether you make your own DIY sofa slipcover, use a drop cloth slipcover, or buy one online, these are all great ideas to help you keep your new couch looking good, or give the entire sofa a new feel.
Looking To Make DIY Couch Covers?
Not everyone has the skill to sew a couch cover, but if you do here are a few considerations:
Look to extend the life of your DIY slipcovers by looking for a soft canvas fabric
Intimidated by covering an entire sofa? Consider making individual covers for just the couch cushions alone.
Make it so the ends open around 3 sides of the cushions for convenience and ease of removal (whether with buttons or zipper, or Velcro). If you never want to go through the hassle of removing it, you'll never take the time to wash it.
Your beautiful pieces of furniture are an investment, you should protect them! What are your favorite sofa cover ideas?


Like this? Get more helpful decorating ideas. Read 7 reasons you should be decorating with mirrors!