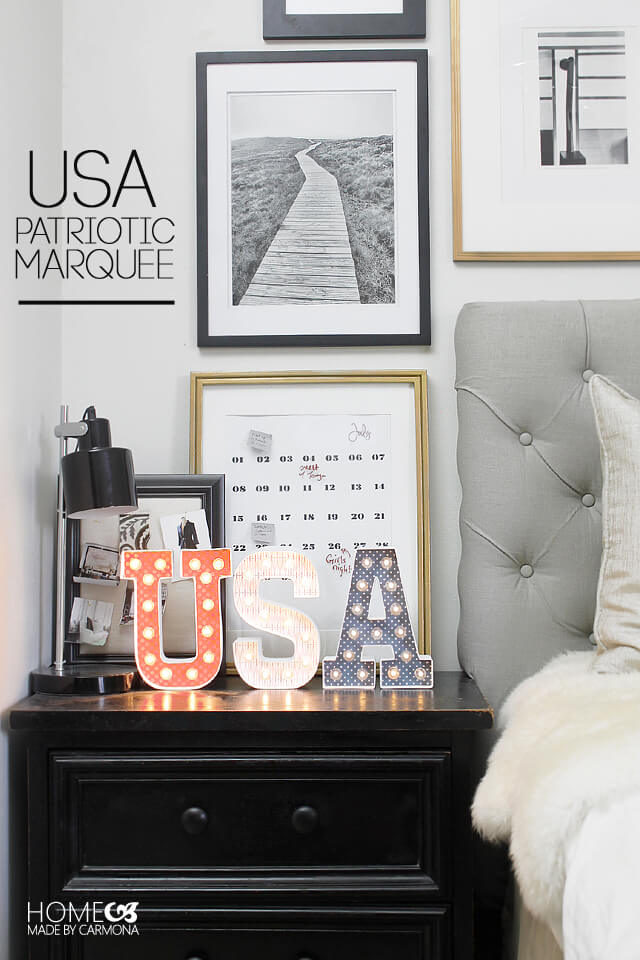 Ready to get patriotic? Here in the U.S. everyone is putting up their flags, and rolling out their stars and stripes banners in preparation for our 4th of July Independence Day.
I have a fun little marquee project that you can celebrate Independence Day with, then re-decorate later into a cute little "US" marquee sign celebrating you and your sweetheart!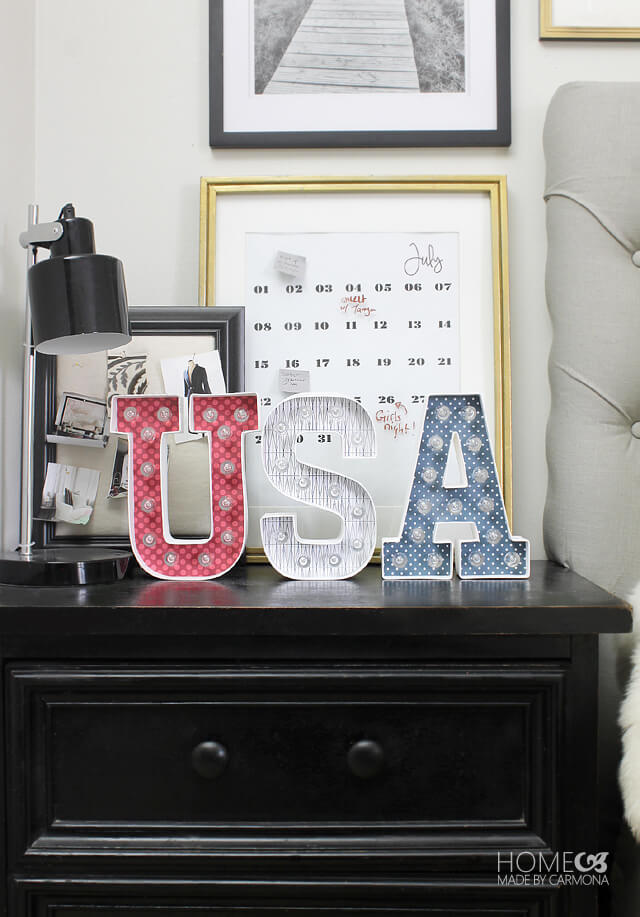 Ready to get started?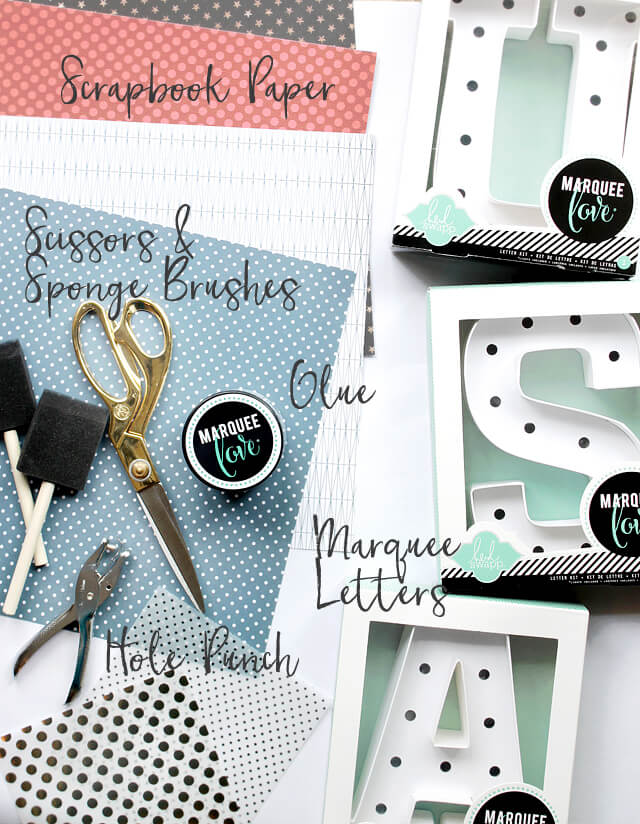 [col1]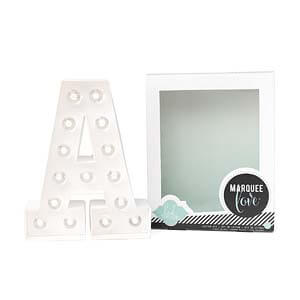 [/col1]
[col2]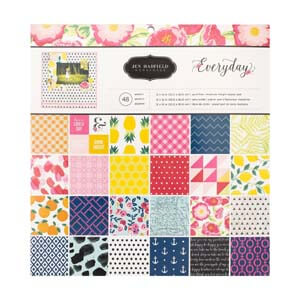 [/col2]
[col3]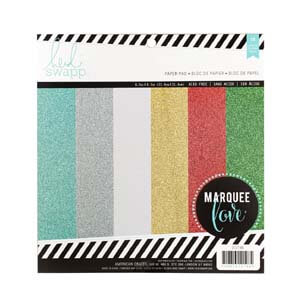 [/col3]
I could make DIY marquee letters from sxcratch, but I was eager to try out these cute Heidi Swapp marquee letters. They were on a great sale at Pat Catan's craft store, so who could resist these ready-to-assemble gems?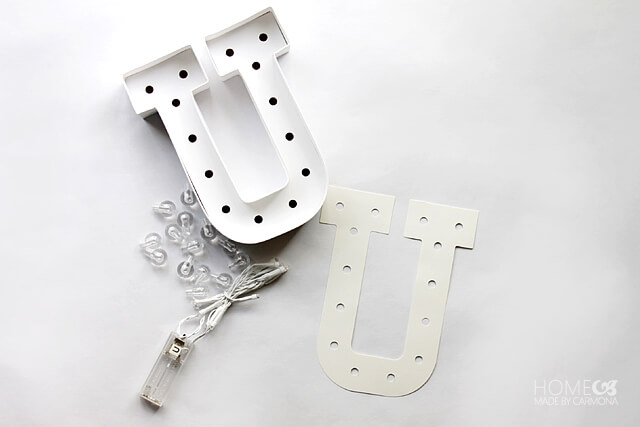 It comes with a nifty little template of the letter. Trace the letter outline and the holes on the back of your chosen piece of scrapbook paper.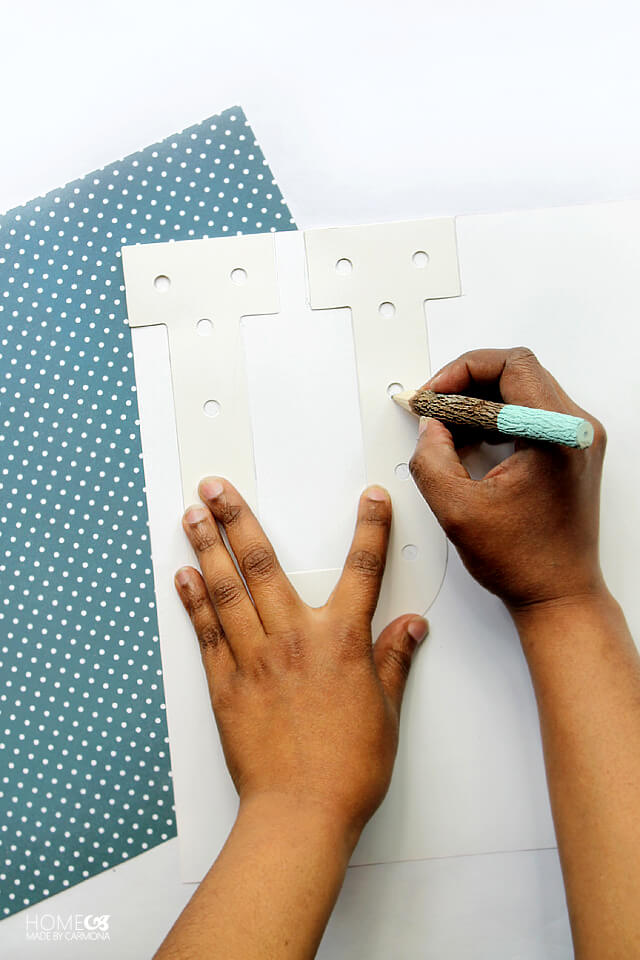 Cut out the scrapbook paper, and be precise!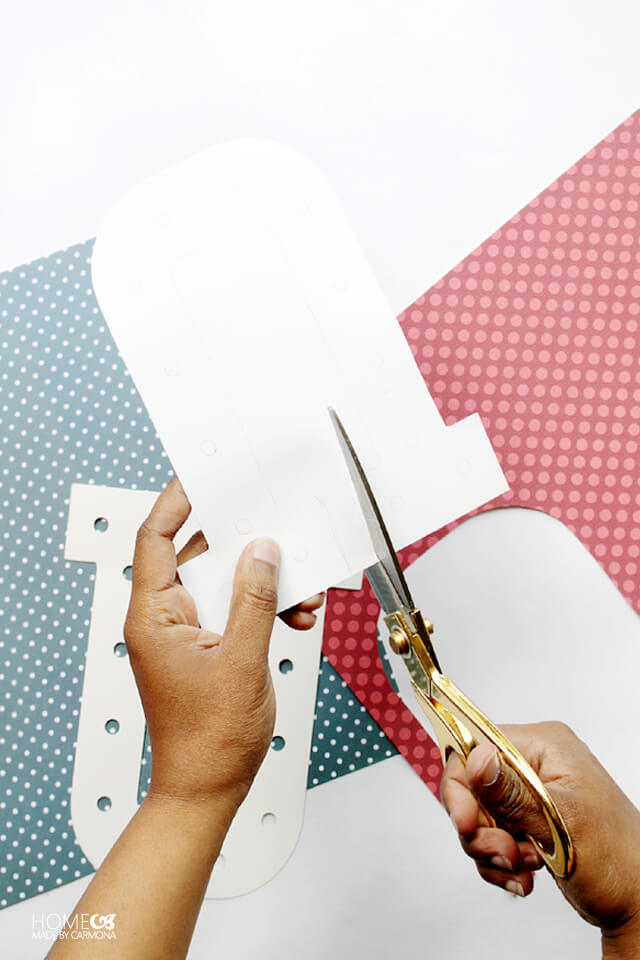 Use a single hole punch to do the holes.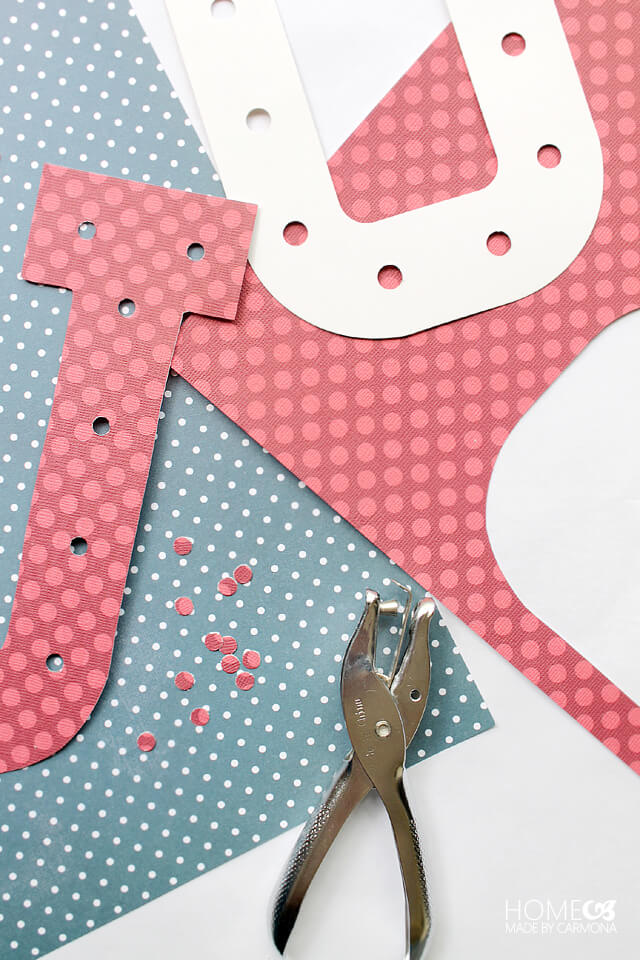 Use your sponge brushes to brush glue to the scrapbook paper backing. Or if you plan to decorate it again later, you don't have to use the glue at all. Really the glue only helps ensure there are no areas where the paper comes up…but if you are careful not to bend the paper putting it in, you shouldn't have any problems, I didn't.
Pop the scrapbook paper cutout into your marquee letter. Some letters will be more difficult to insert than others; if you find you can't get one part of the letter to pop into place, then lift the paper and start from that more difficult spot and work your way out. Insert the little bulbs into the holes. It might be a bit of a tight squeeze, but twist the bulbs forcefully in anyway.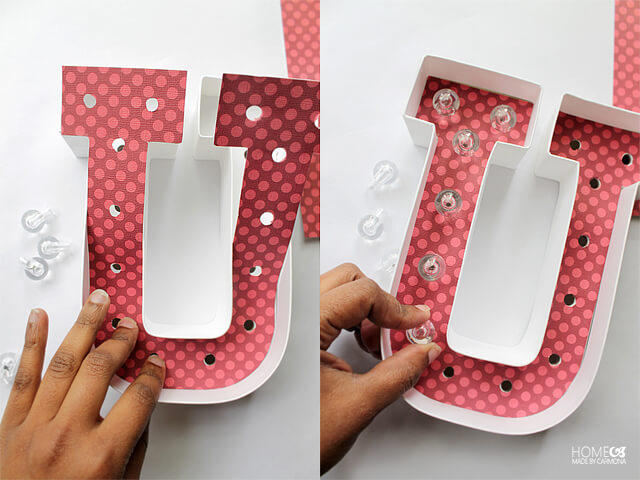 Flip your marquee letter over, and insert the lights according to the manufacturers directions. Seriously, don't just pop the lights in…the battery pack has to go in the middle of the letter, otherwise it will topple over. Don't ask me why, but it took me two tries before I realized there was rhyme and reason to the specific instructions.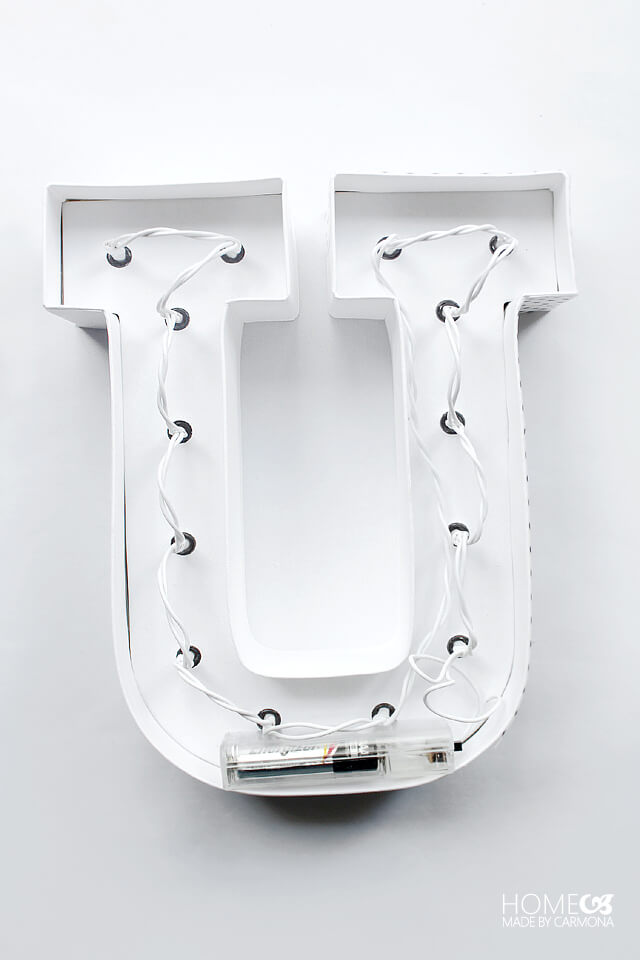 How cute are these little guys? And really there is no limit to how you can decorate them. You could spray paint them first, or paper the sides to be something more than white, and there are different color choices for bulbs!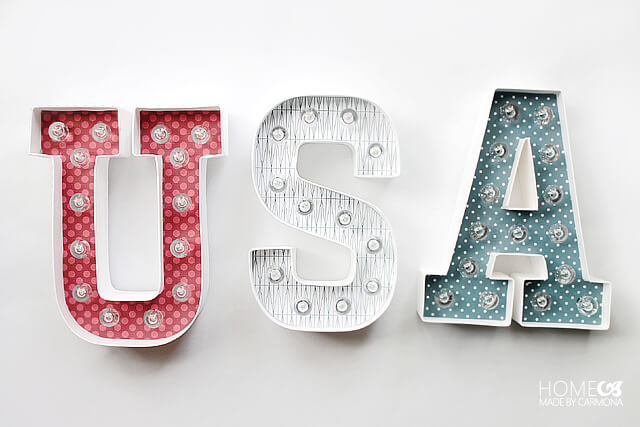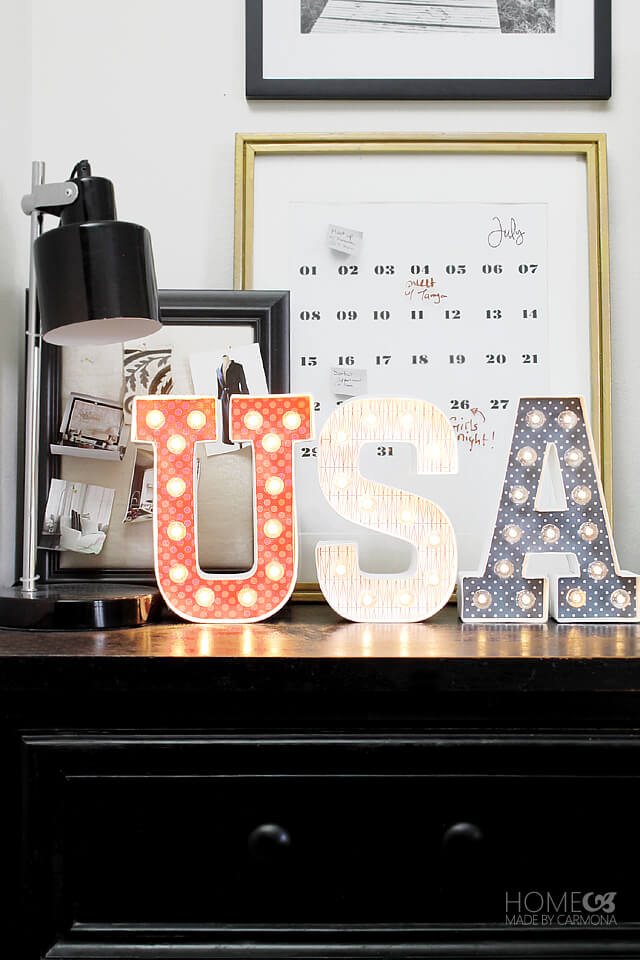 Perhaps someday if I want larger lettering I'll try my hand at making marquee letters from scratch, but for now I'm loving these!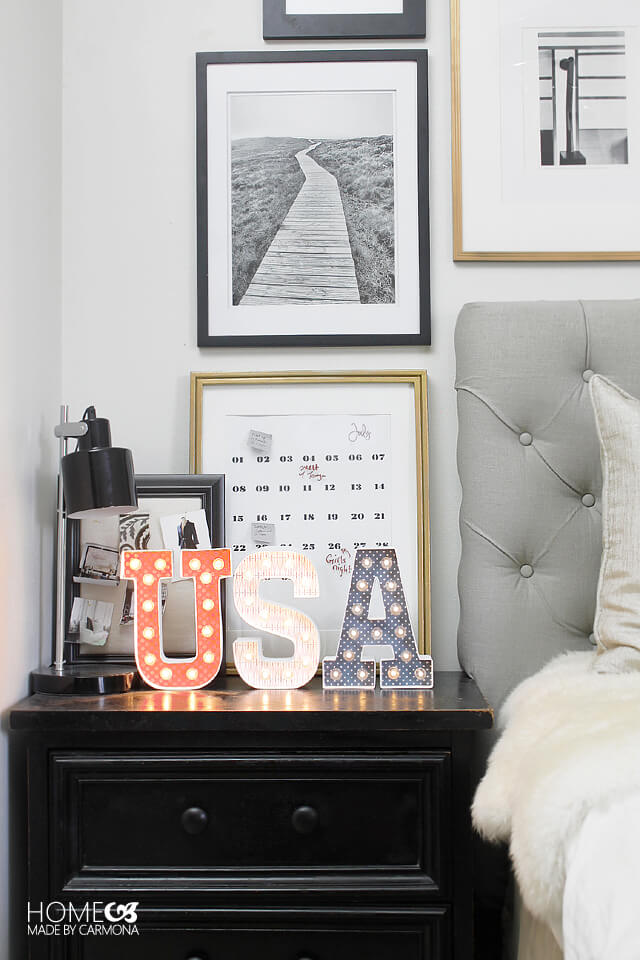 Another way to use these cuties when Independence day is over? Use them as I did here as a darling "us" love marquee.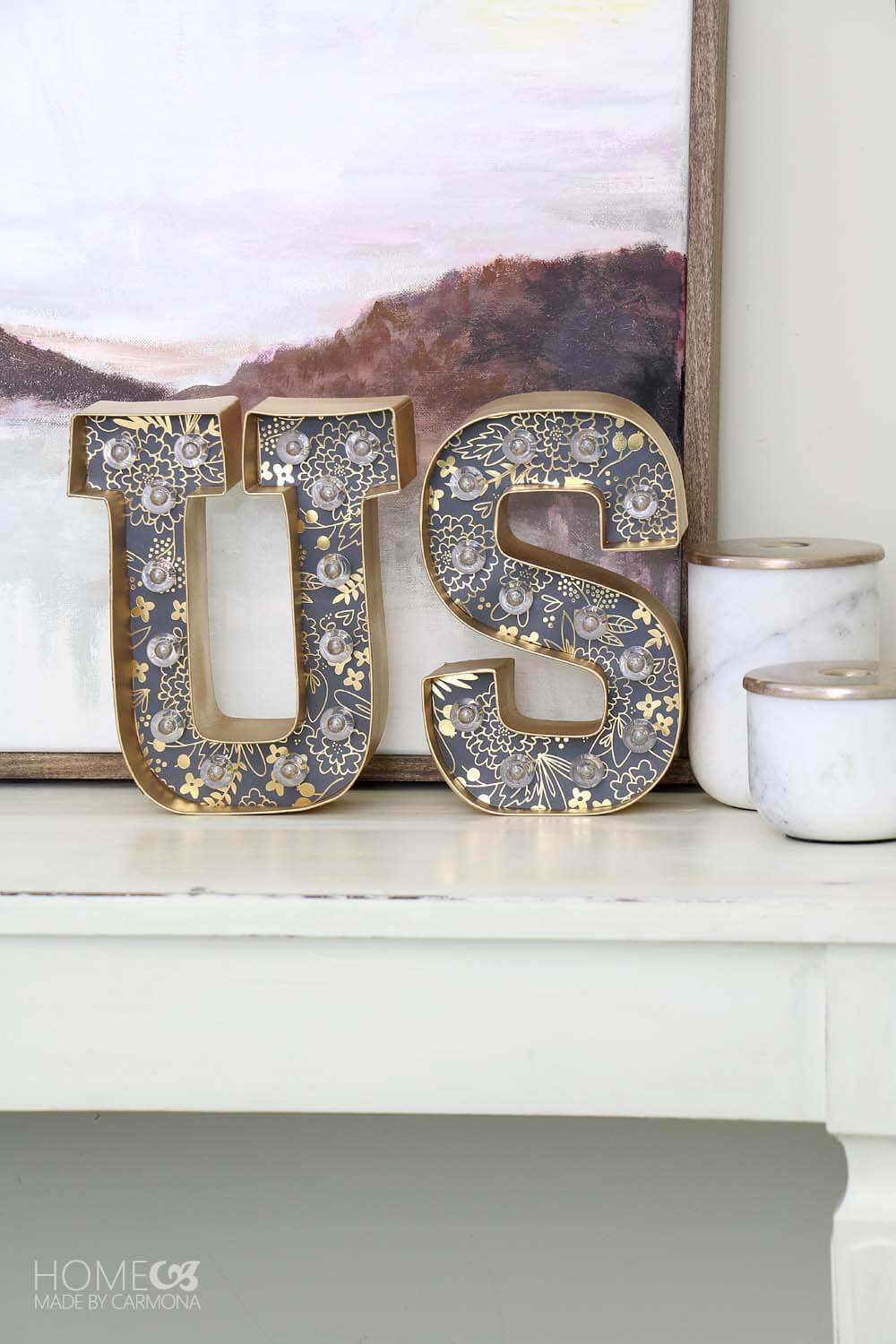 [go_portfolio id="diy_gallery"]