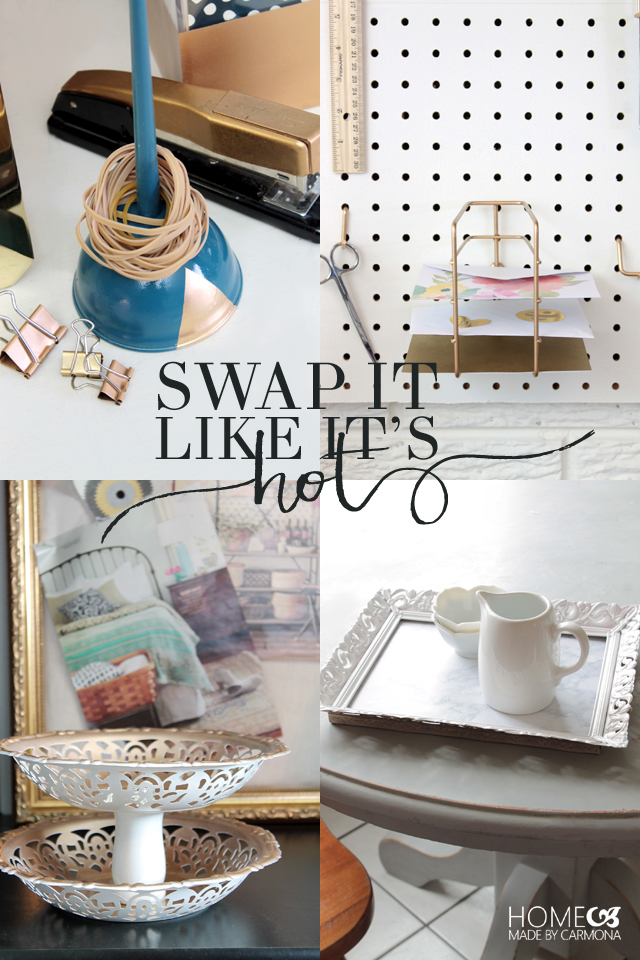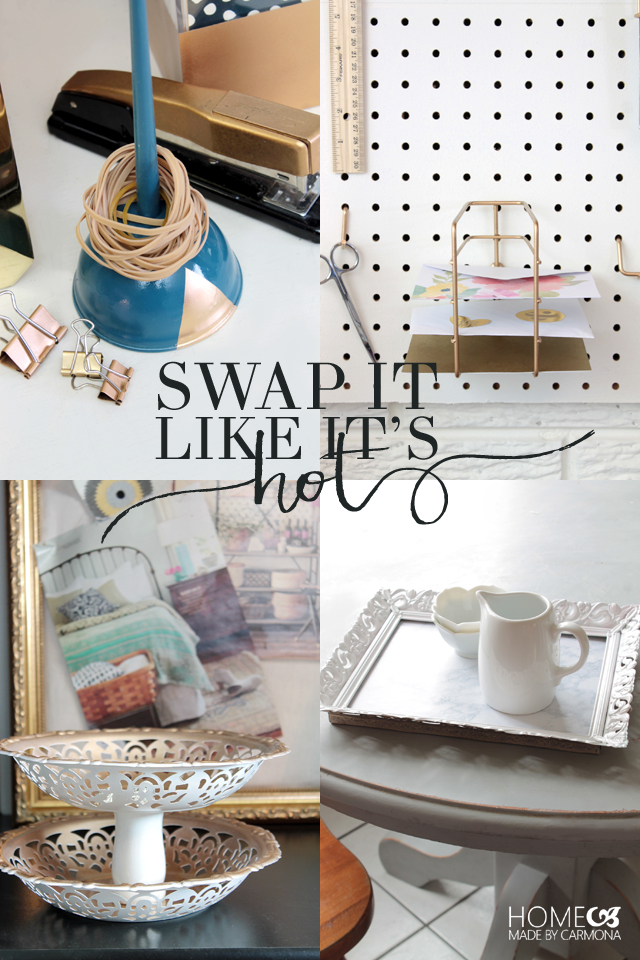 Hey guys, it's that time of year again! When my good friend Charlotte from Ciburbanity hosts a Swap It Like It's Hot party! Yep, can you see a big bunch of 40 or so bloggers all gleefully opening thrift shop packages we swapped while singing "swap it like it's hot, swap it like it's hot". I'm sure it's quite the sight…what with the bad dancing while singing and opening our packages (yeah I'm pretty sure I'm the only one who did that).
In this round-robin swap, I sent some fun things to Jess of Domicile 37, and I confess I may have bought multiples of something I sent her to keep for myself.
I received my package from Breanna of Brepurposed who rocked her makeovers. And wowza, these items she thrifted for me were so great, I pretty much kept them as they were! Well, with a little spray paint makeover. Make no mistake about it, spray paint makes a huge difference!


Here's what Bre sent me: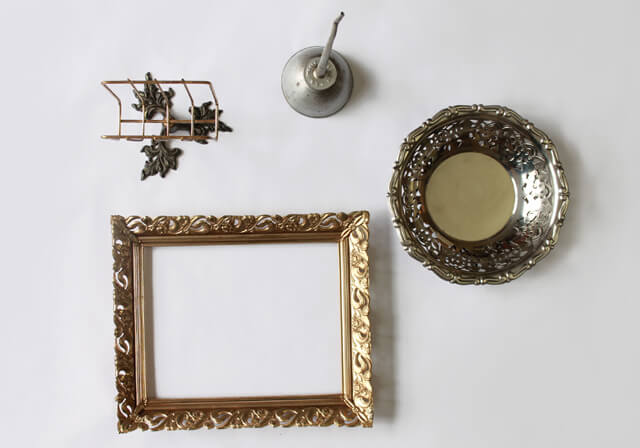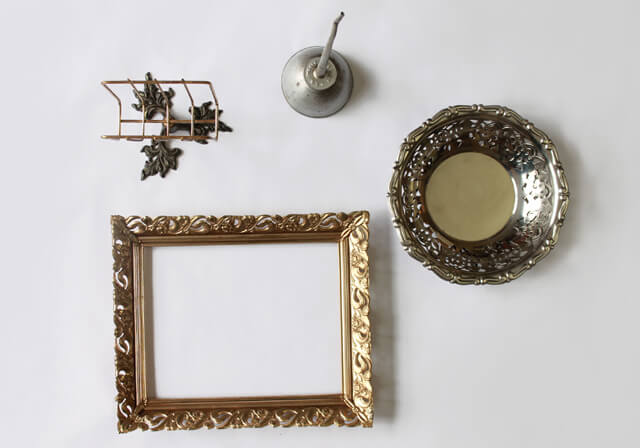 What would you do with these items? I admit I could have been a bit more creative with them…but when you love something almost as is, you do what you love!


Let's start with this cool oil can. Unfortunately it still had oil in it, so when I opened my package it had spilled all over everything else. Luckily I could unscrew the top and wash it out. It made me realize I could turn the base into other really amazing things…but c'mon, how cool is this? It's so vintage and eclectic, I'd rather have the eclectic item in my house, and add a modern twist.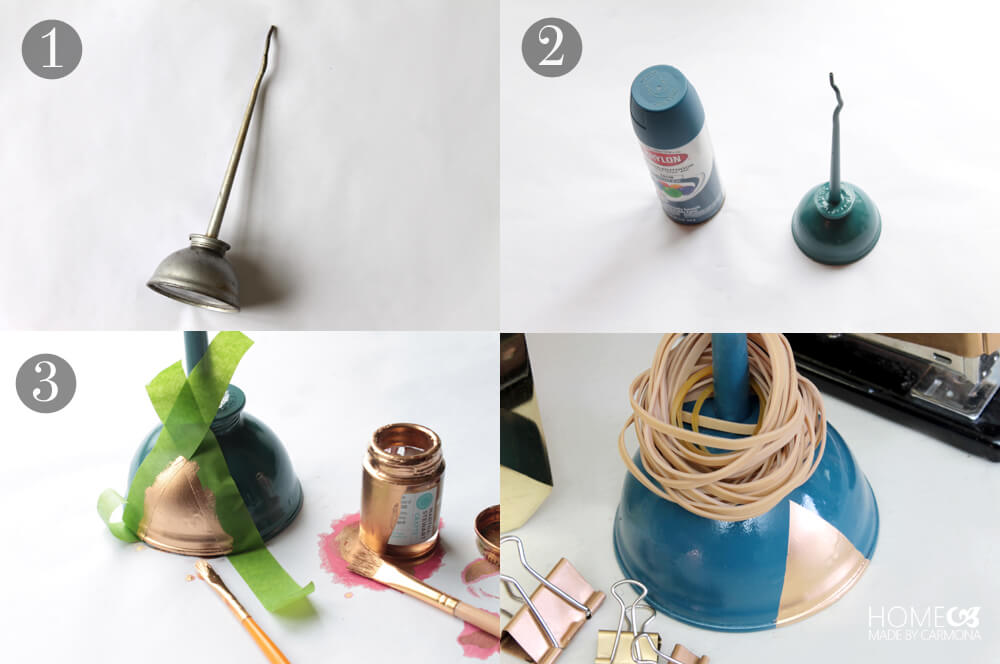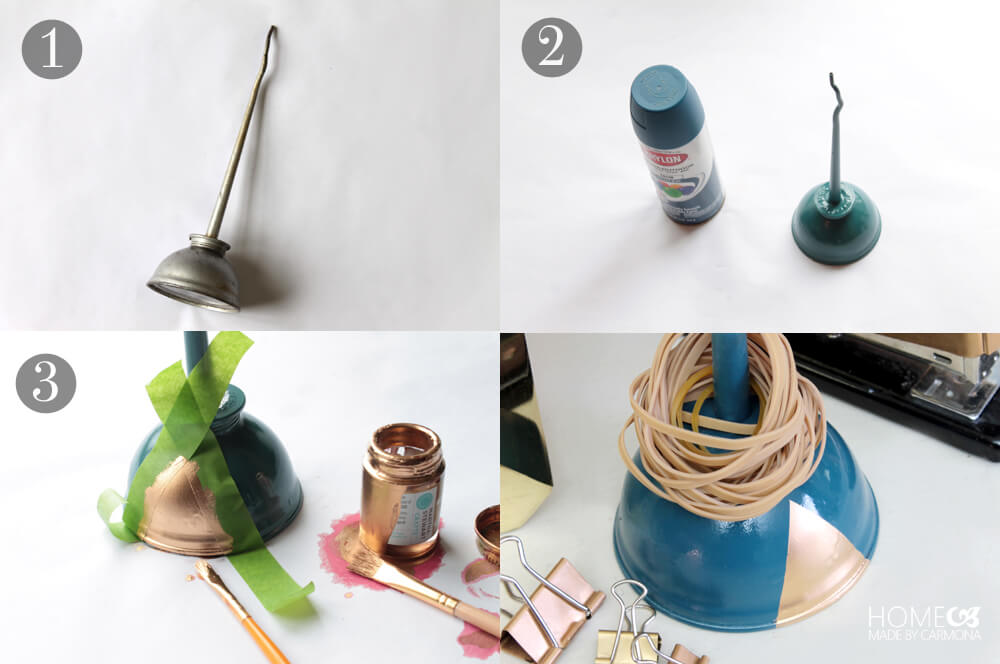 After a simple spray paint makeover, and a bit of liquid gold leaf, this bad boy made its debut in my office space as a rubber band catcher.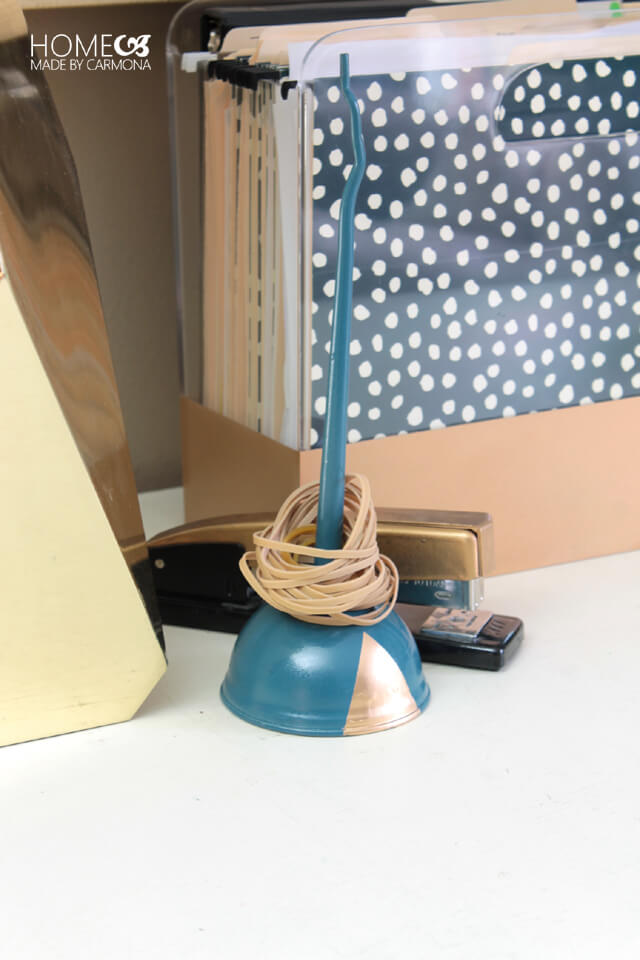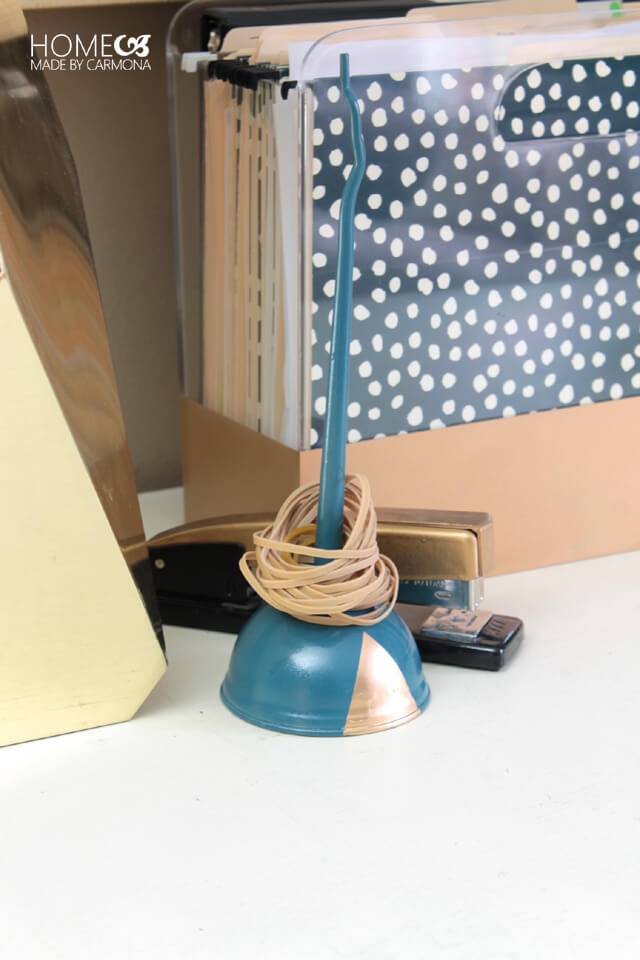 I bet this would be amazing storage for ladies bracelets too. I'm a simple girl, no jewelry, but for those of you who do wear a little bling, this is a fun way to think outside the jewelry box!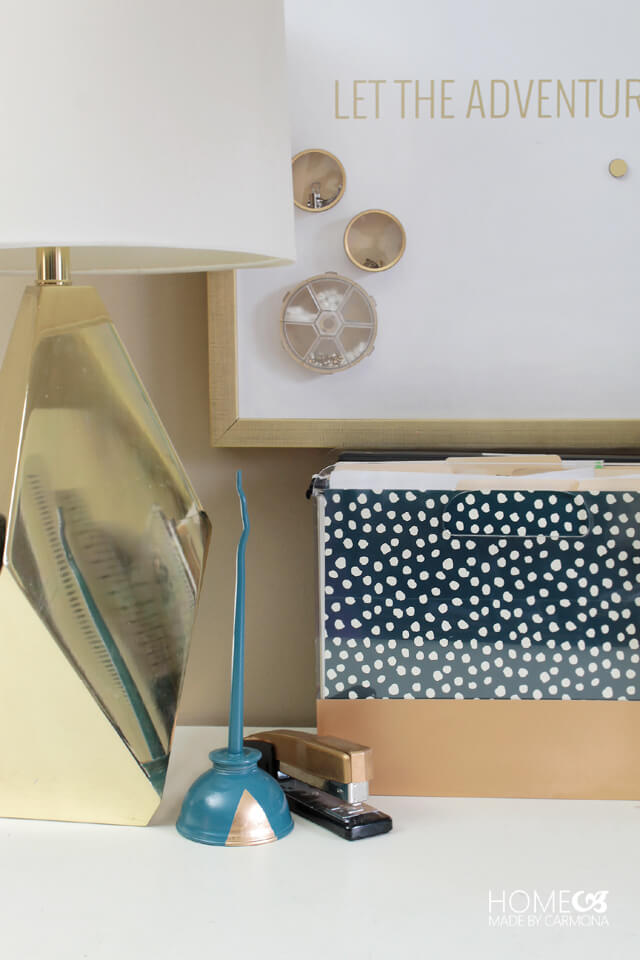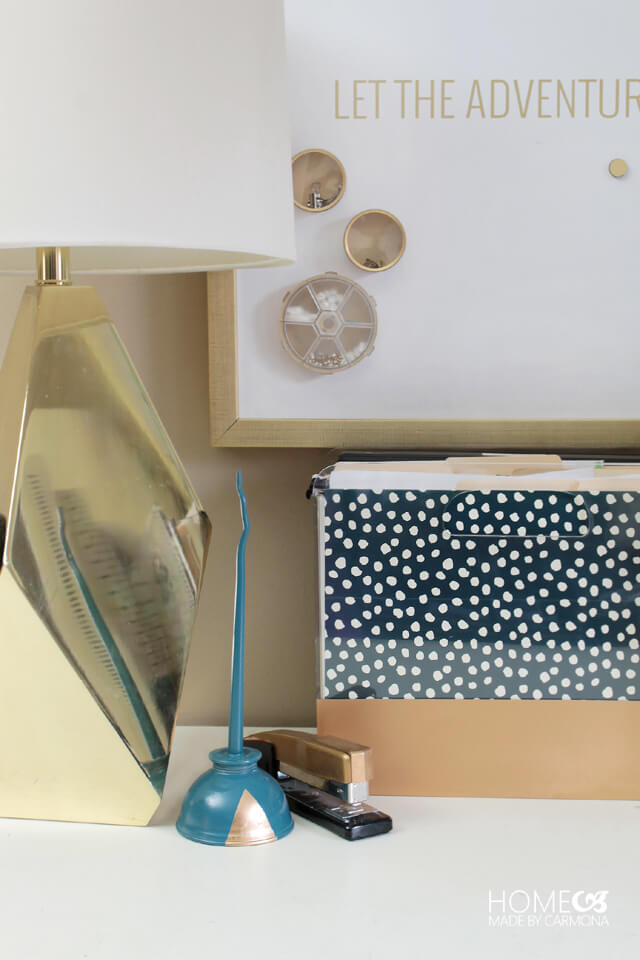 Next up we have this napkin holder. At least I think that's what it is… I like the idea of the brass (gold?), but not the hue, and the leaf at the bottom just wasn't my cup of tea. Instead I decided to remove the leaf base, spray paint it to the exact gold color used in my craft room, and use it for practical purposes.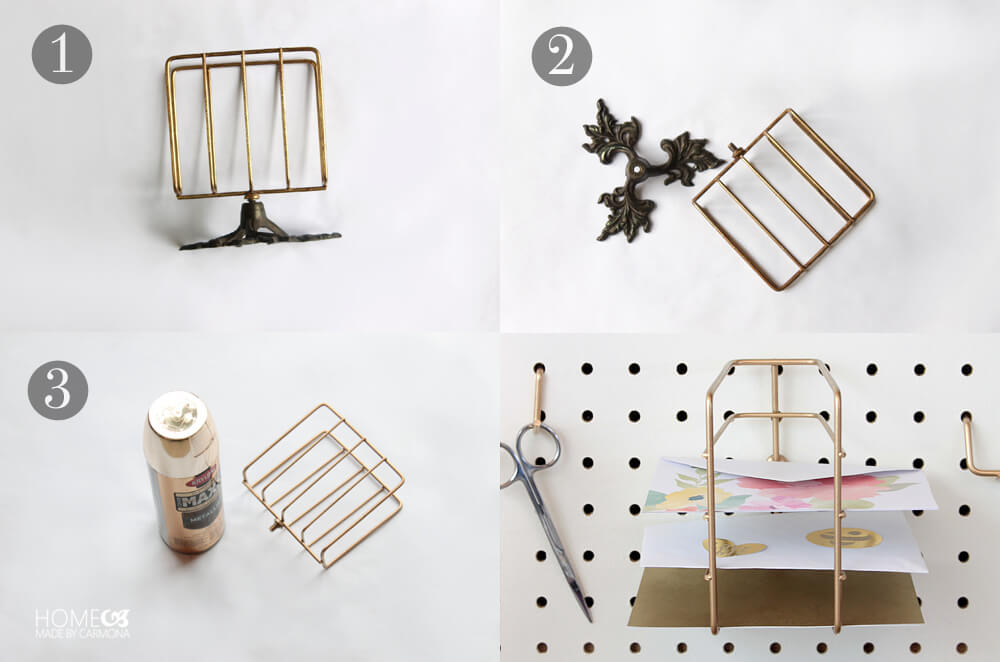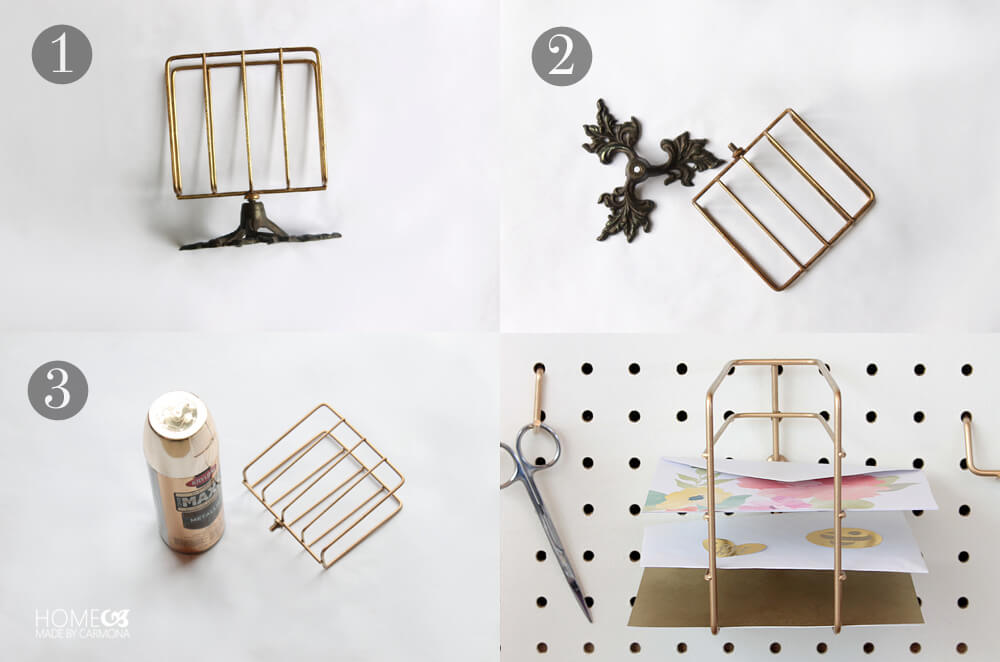 My daughter has been decorating thank you cards and envelopes lately (great hobby! I'm a proud momma), but she needed a place to set them up to dry overnight.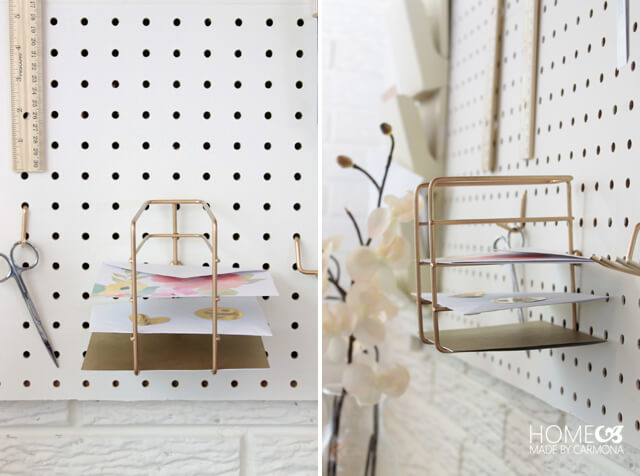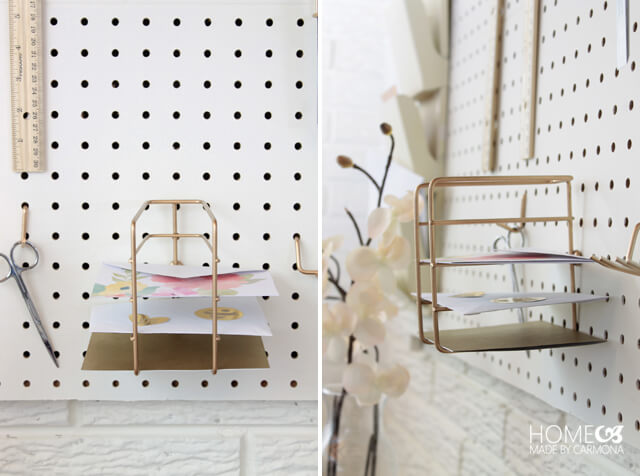 Since our craft room is always in high demand (what with 4 crafters in the house), she needed a place she could set them without fear of them being touched, jostled, or crushed. This little napkin holder just got upgraded to her craft and card holder! Now each item can sit and dry, and stay until she is ready for it.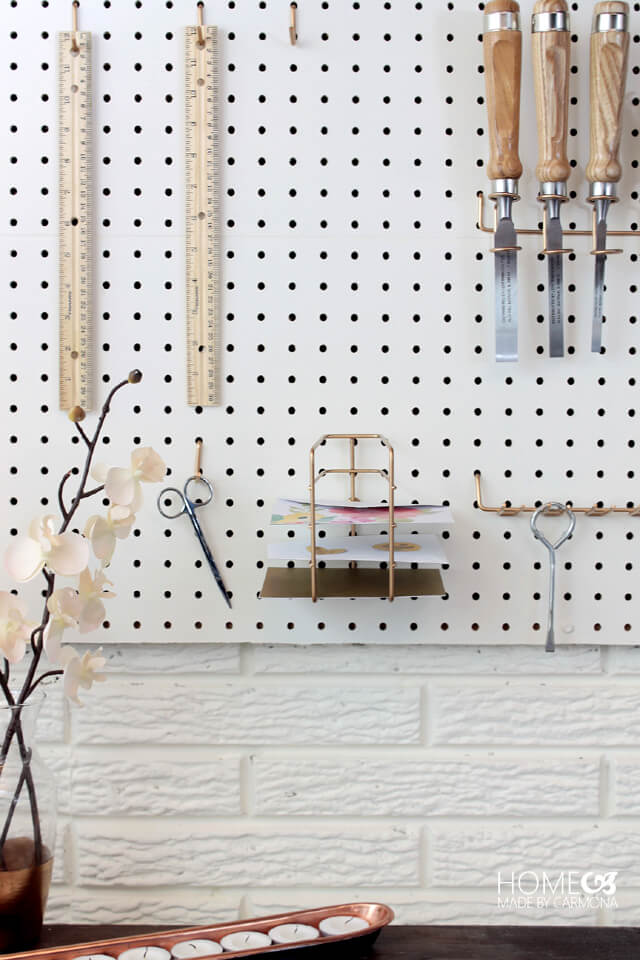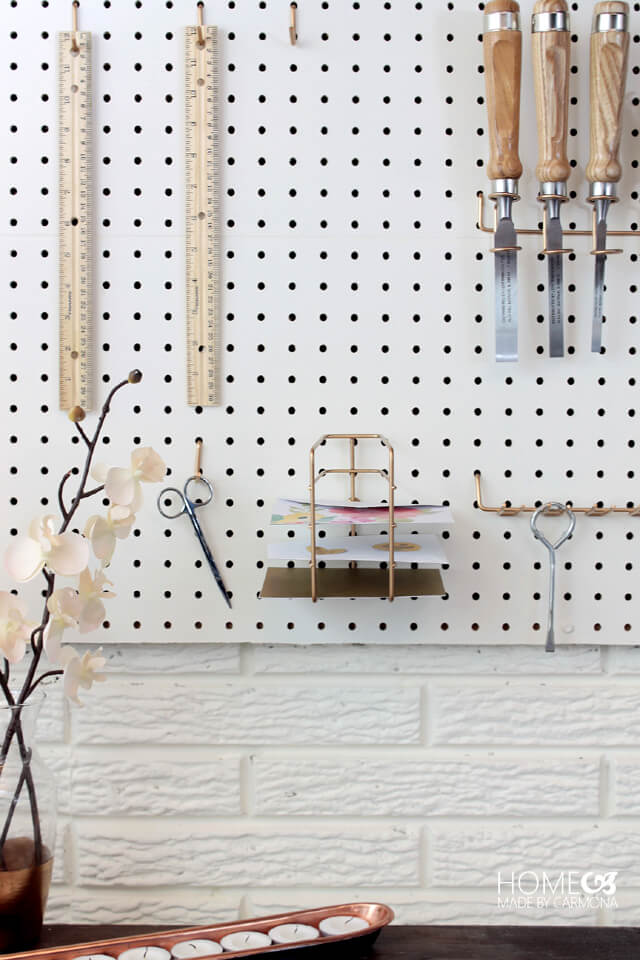 These ornate dishes are adorable! I really wanted to harness it to become a cute tiered tray. An idea I had from Stephanie, a member of my creative team who rocked a tiered tray just recently. I pretty much followed her tutorial, except I used wood instead of a perfume jar. You can check out her step-by-step tutorial here.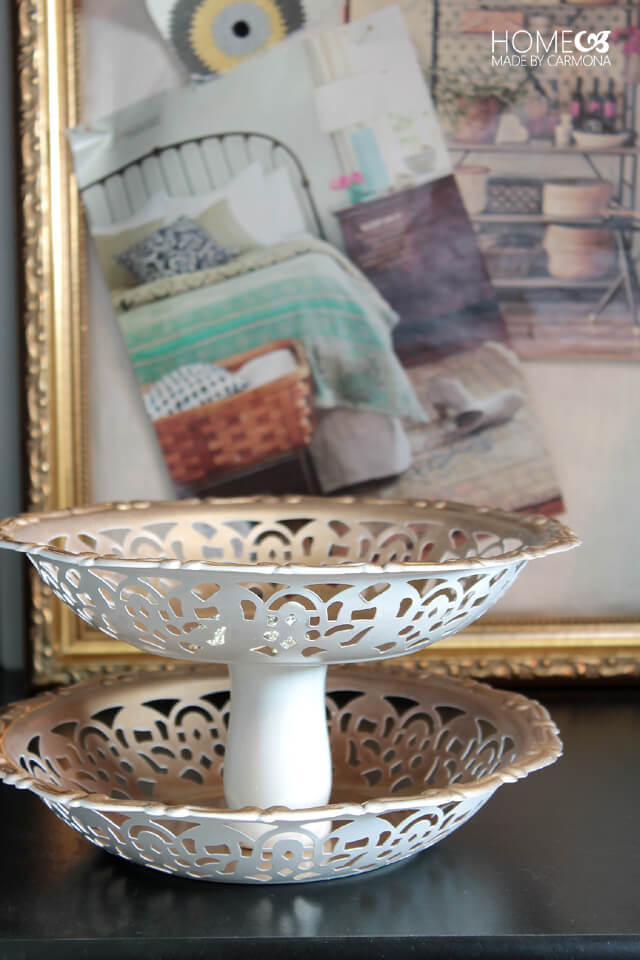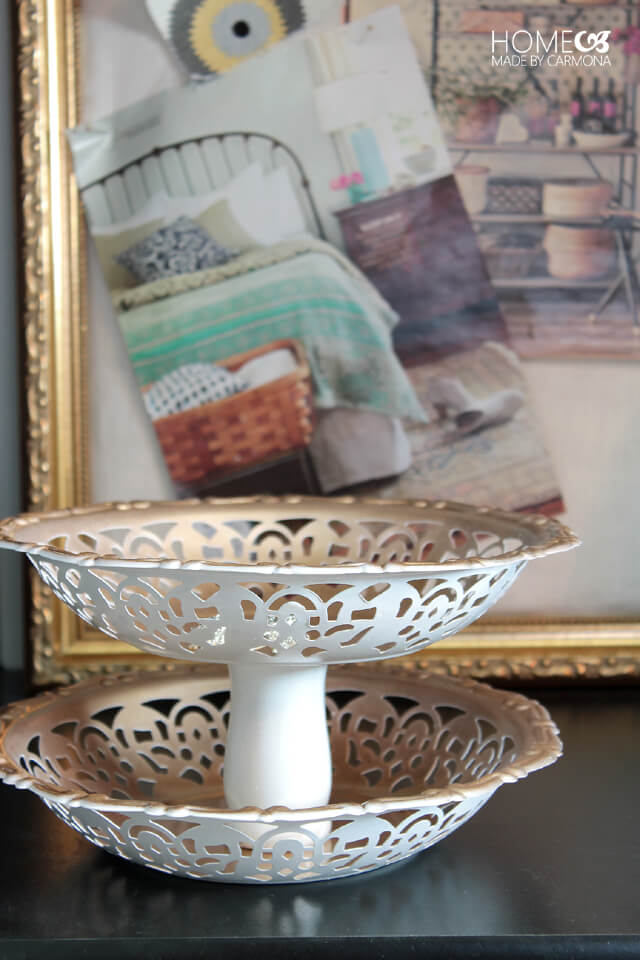 I love anything you can use as a storage tool. Pretty storage…yes please!


Speaking of trays, this picture frame made an awesome tray! A little marble design contact paper on a piece of wood cut to size, and one spray painted tray later… and voila!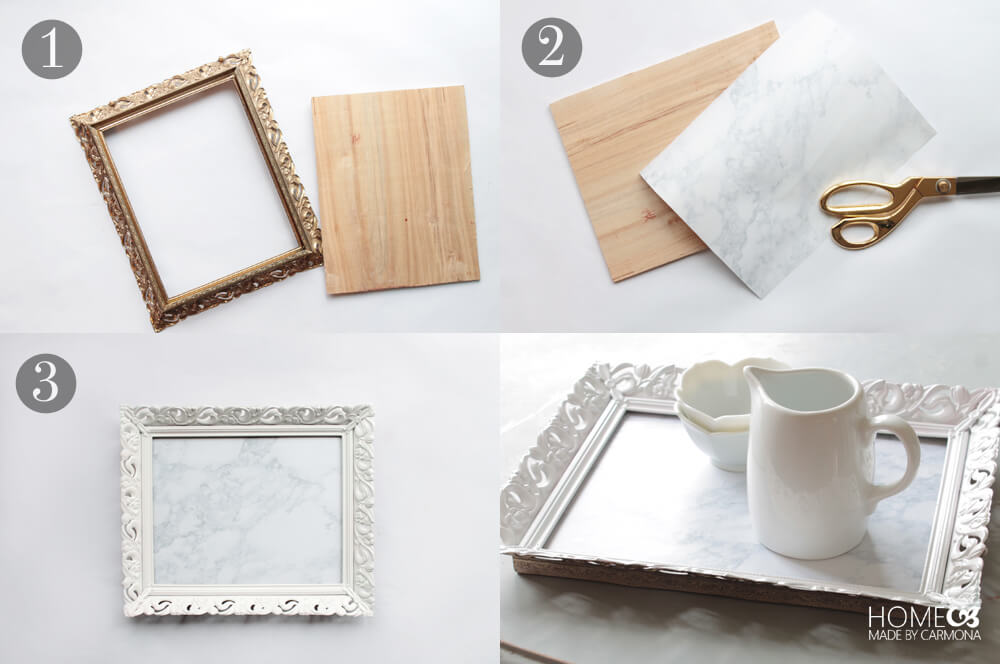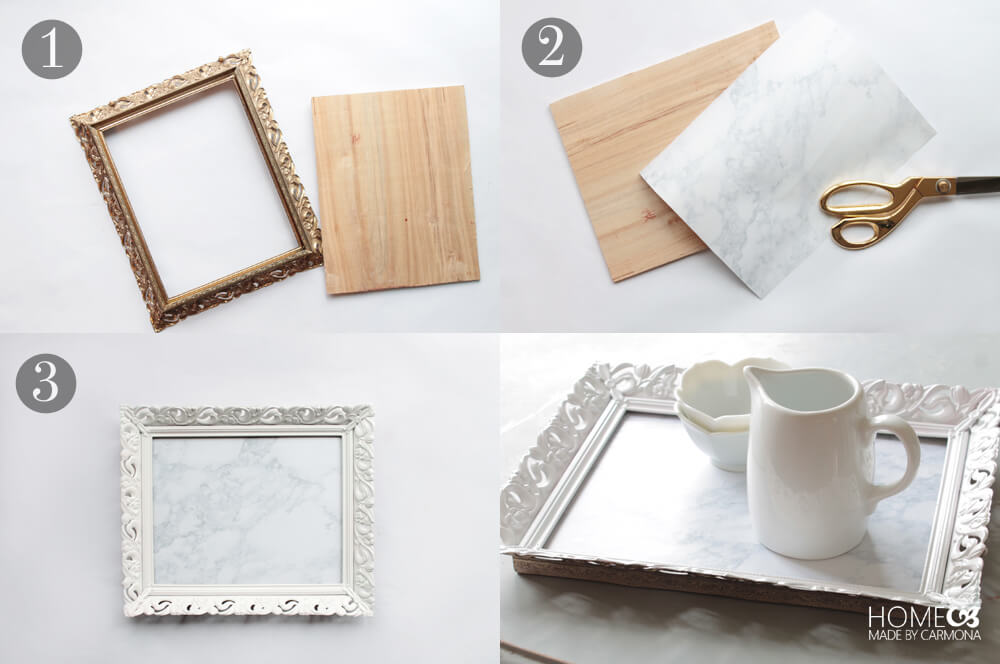 This fancy little tray is perfect for our tea parties! Well, with 3 girls lots of tea parties are inevitable.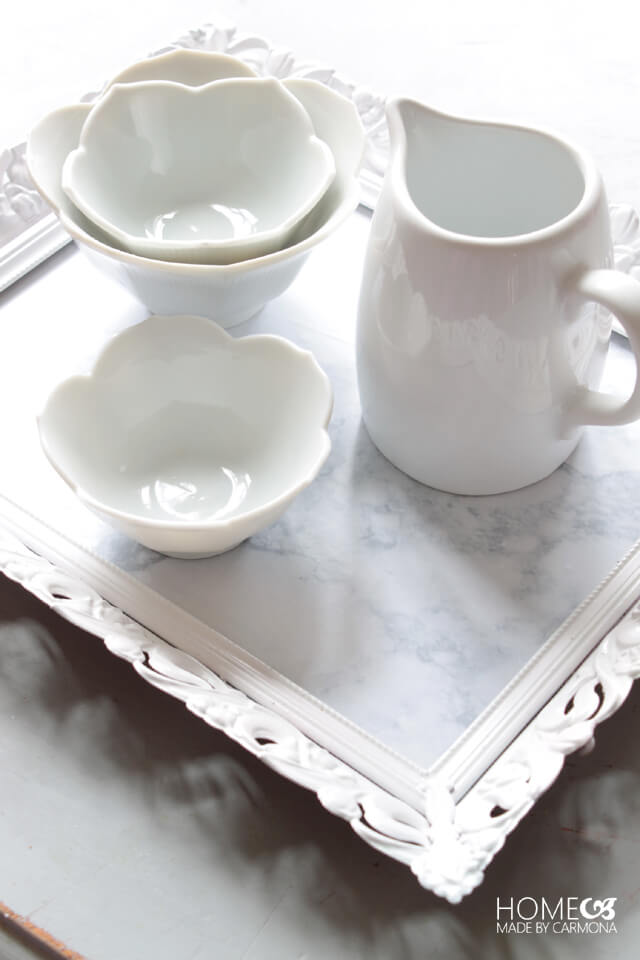 Nothing is quite as fun as a good old thrift shop hop! I hope we can inspire you to transform inexpensive finds into gorgeous decor. Even if you didn't go thrifting you can still give new life to old things you already have.
Ready to go to the next blogger in this round-robin swap? My girl Jess from Domicile 37 got this package of goodies from me, stop by her blog and see what she did with them!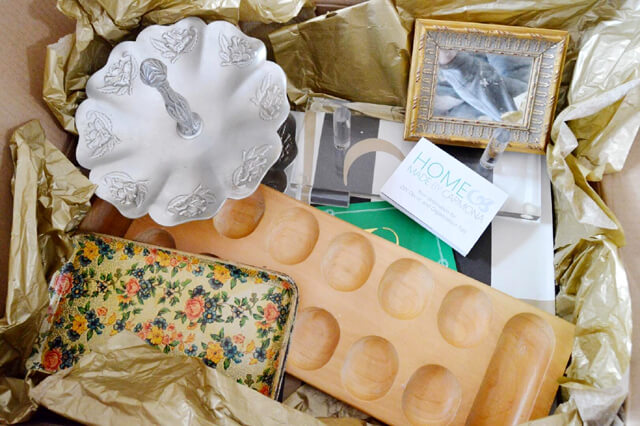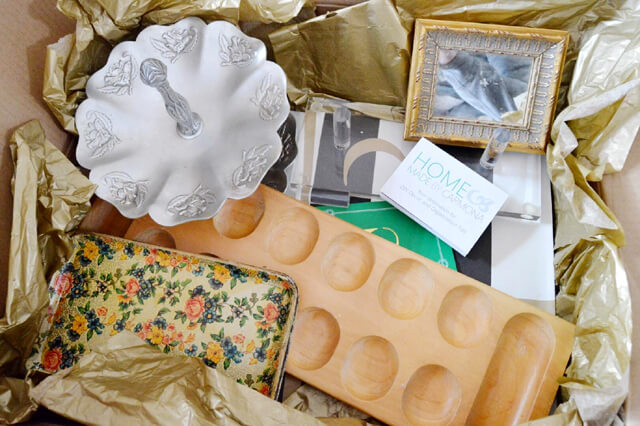 Want to check out the rest of the swaps? Check them out here:
MONDAY
TUESDAY
WEDNESDAY
FRIDAY


[go_portfolio id="diy_gallery"]