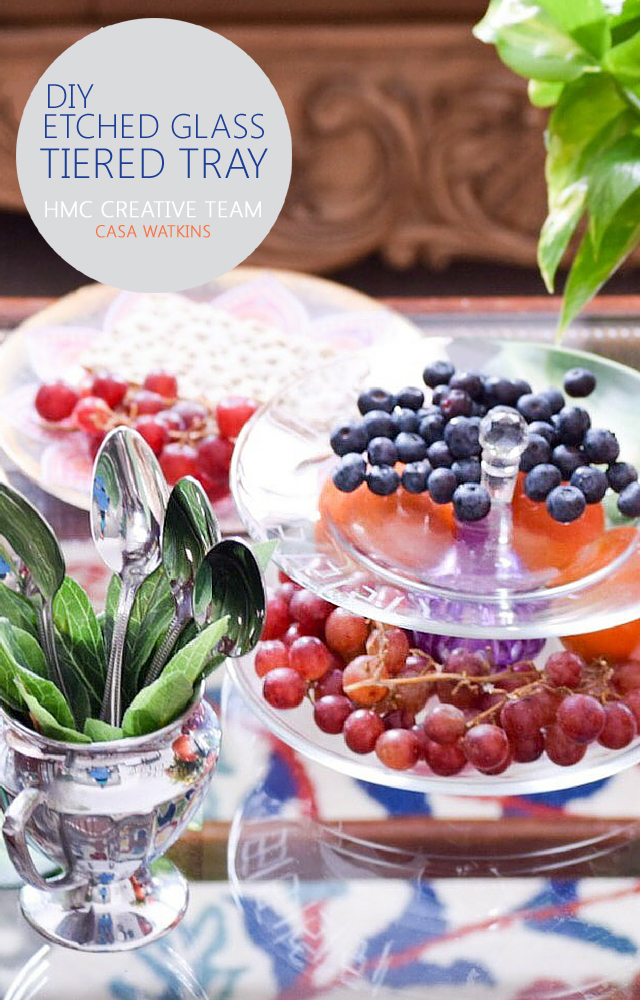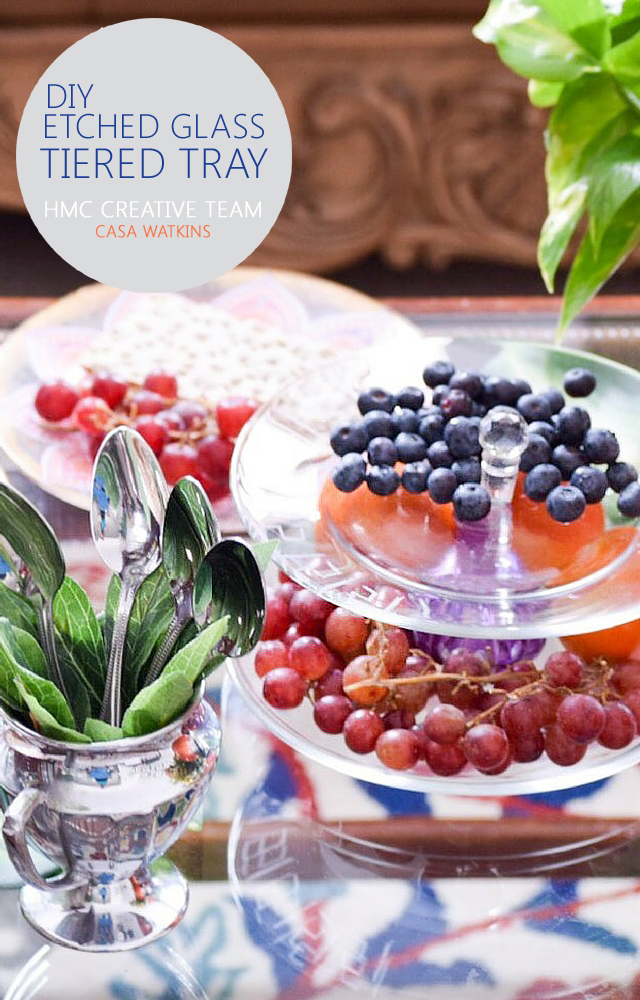 [left]Hola!  Stephanie from Casa Watkins here.  I'm so excited to be here at Home Made by Carmona!  I am ecstatic to be welcomed as a member of the creative team this year.  Casa Watkins is a lifestyle blog that shares easy, creative projects that infuse color and a global flair into your home and life.[/left]
[right]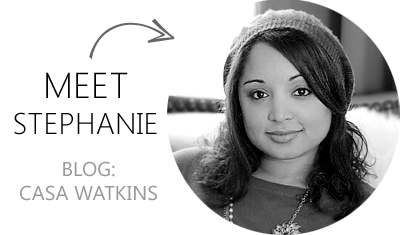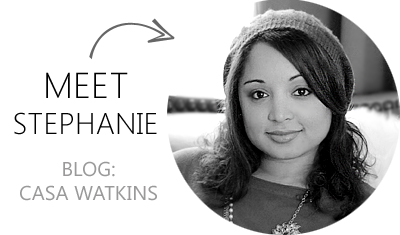 [/right]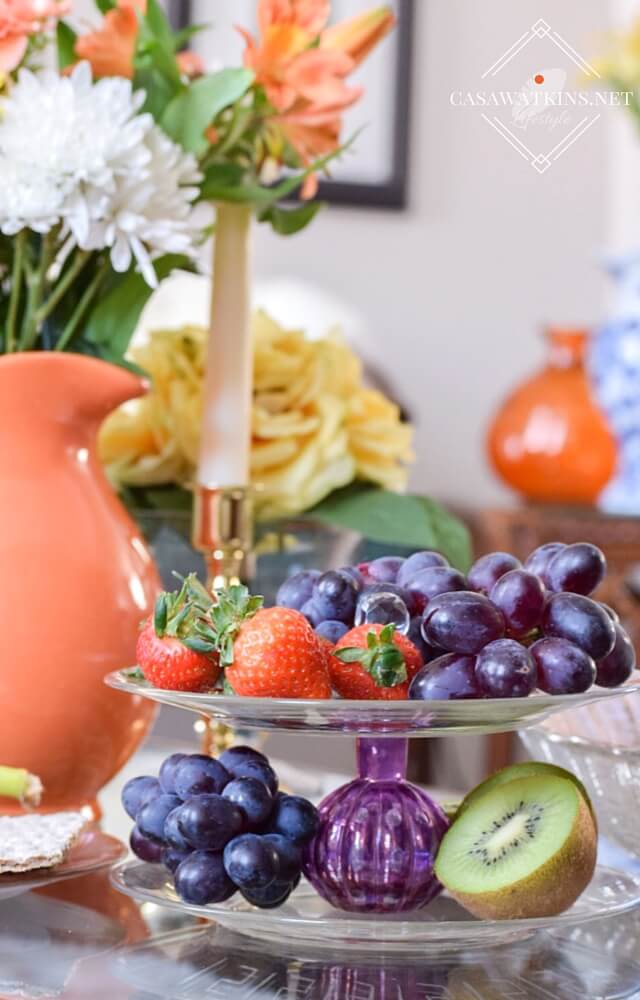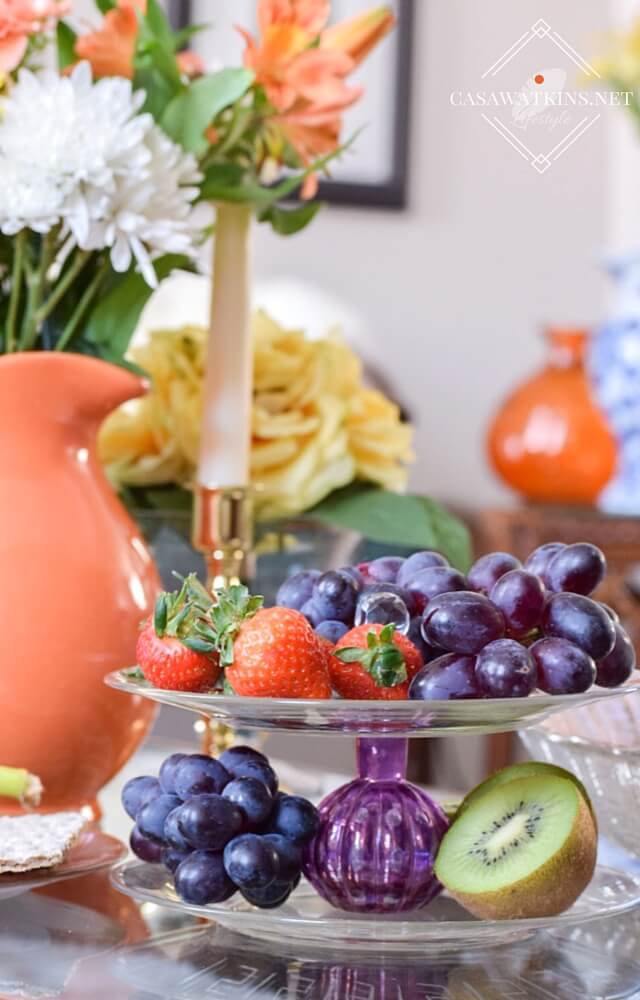 I recently became motivated to create several projects using a set of glass plates purchased at Target.  The first set was used to create Lilly Pulitzer inspired plates, while the second was recently transformed into Moroccan dessert plates.  Today, I'm using the last set to create a DIY etched glass tiered tray.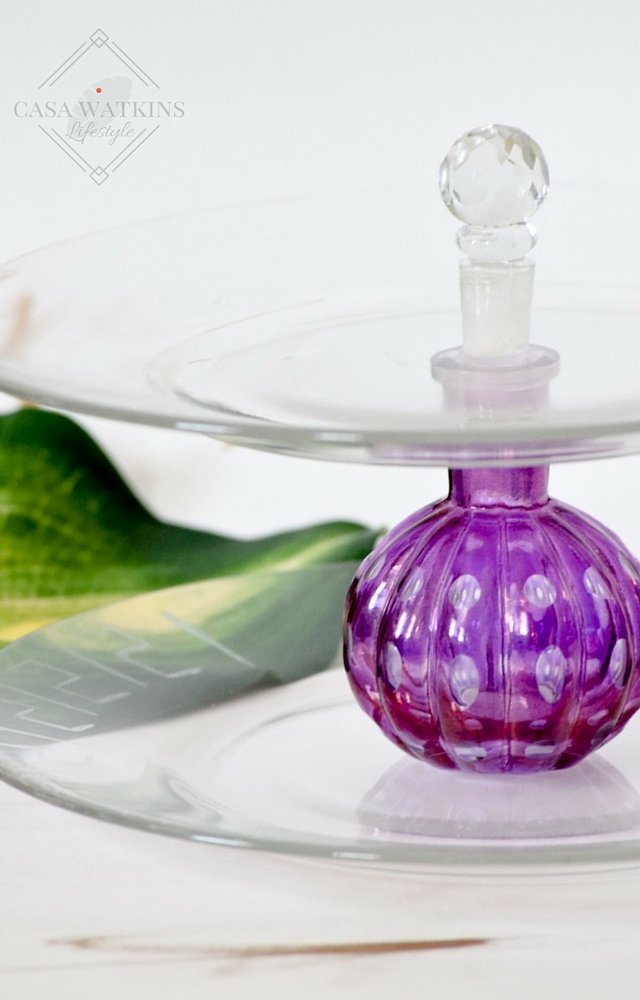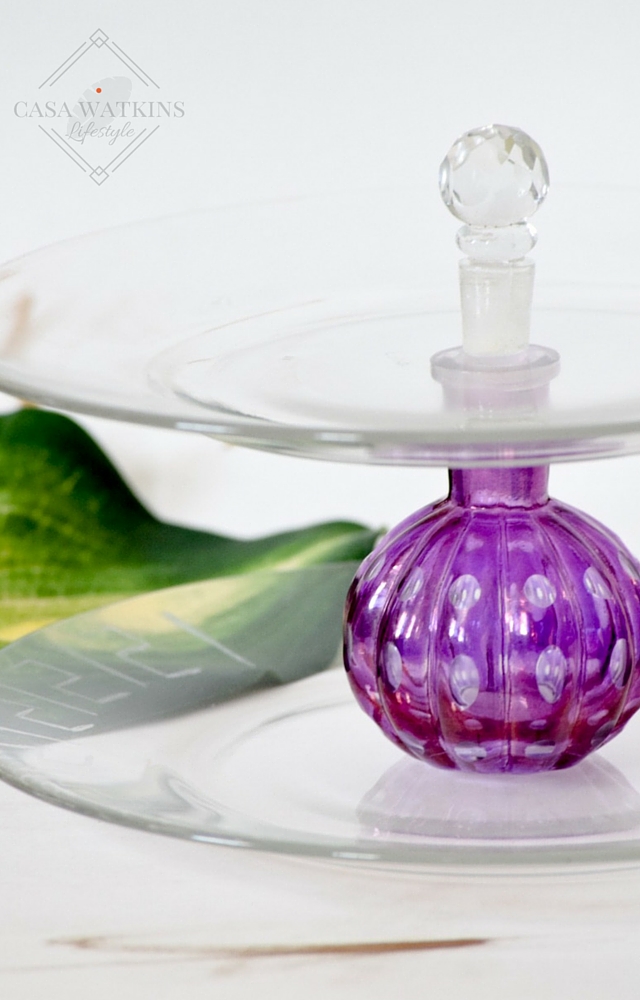 I'm sure you have seen some incredible DIY trays.  However, what sets this tray apart is the ability to personalize it to fit your own home style.  To create your own personalized DIY etched glass tiered tray, you will need:
1.  An engraver pen.  **If you don't have an engraver pen just yet, you cand use a white Paint marker to paint your designs instead.**
2.  2 Glass plates.
3.  E6000 glue or your preferred extra strength adhesive.
4.  A perfume bottle.  I used a purple Moroccan perfume bottle.  I like the unique look of the perfume bottle and you can recreate using one of your own empty perfume bottles or you could probably find one for purchase at your local thrift store.
Before you start making your tray, be sure to wash your dishes and set up a solid working surface that will allow your tray to be undisturbed overnight.  Safety goggles can also be used while etching the glass.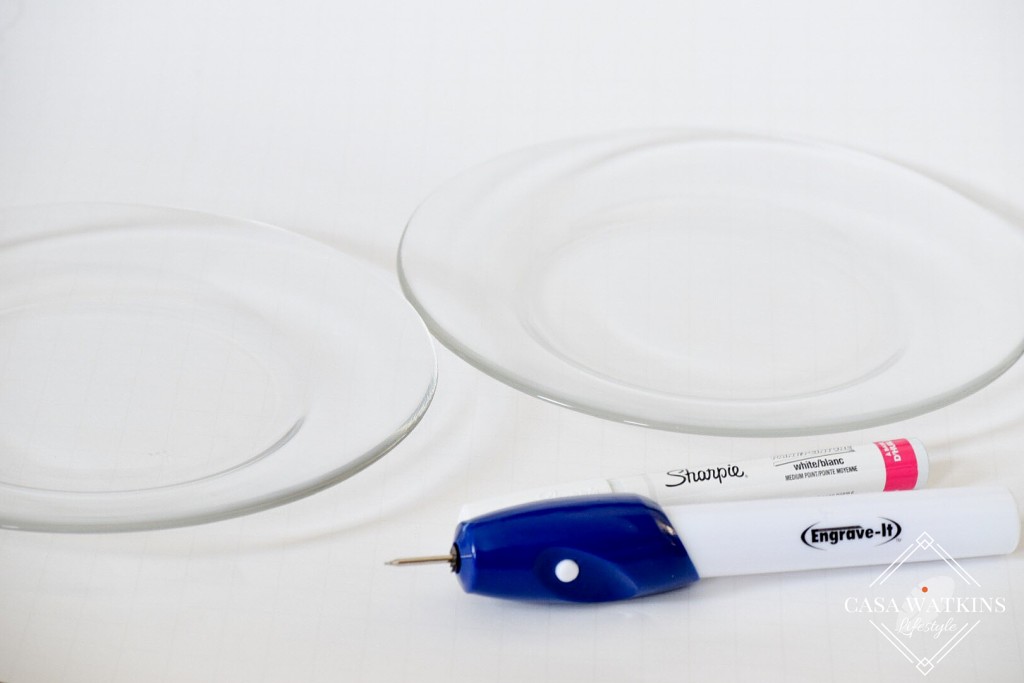 Now, on to the fun!
Personalizing plates is so fun.  You can design your own dishware and perhaps create a style that you wouldn't have seen otherwise.  I decided to create a chic tribal pattern that bordered on Greek key.  Using my etching pen, I engraved the underside rim of my plate with my pattern.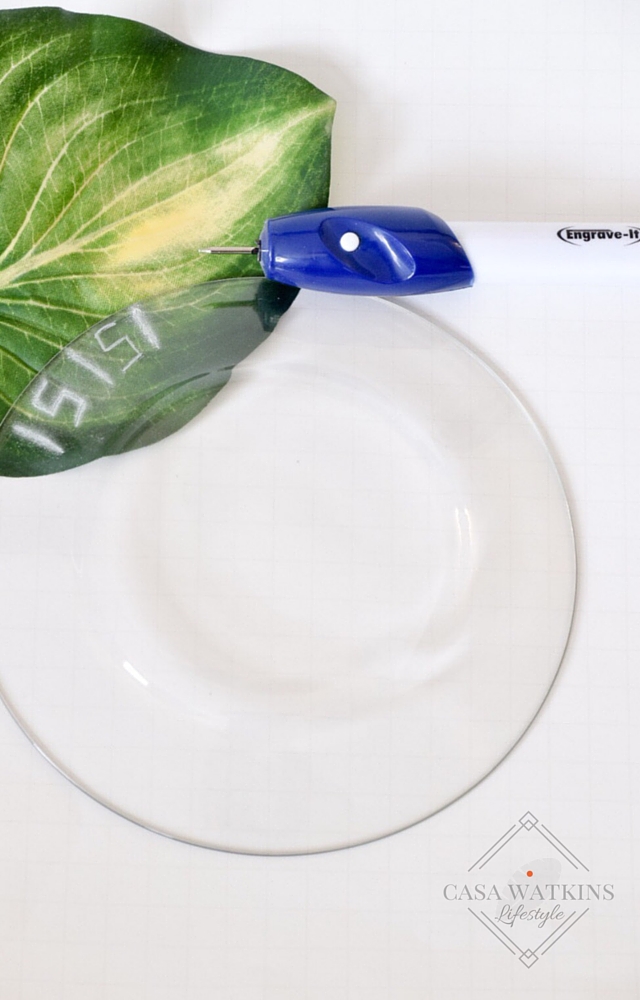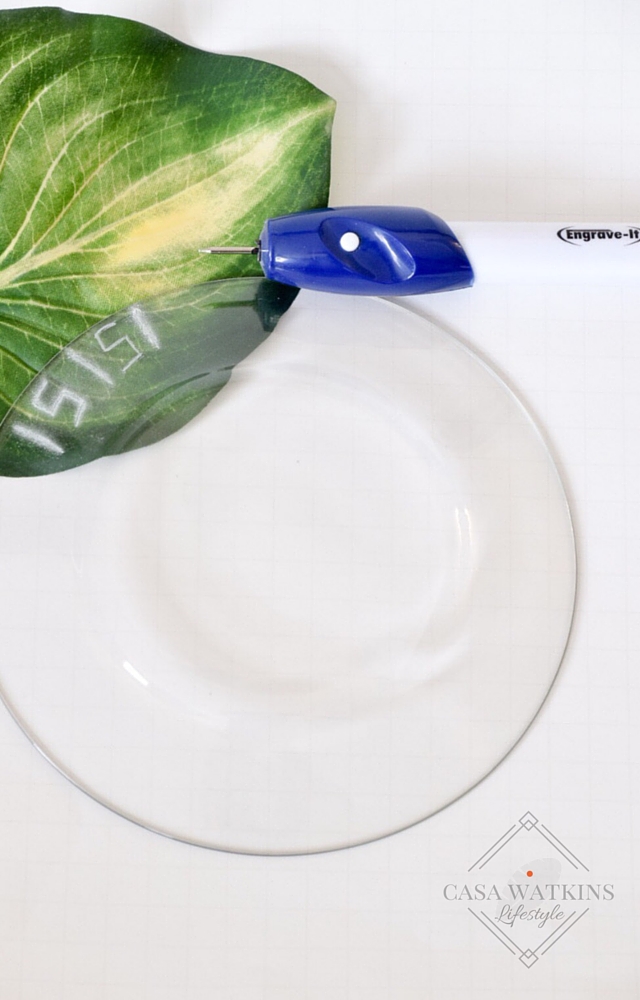 For a unique look, I etched the pattern over a third of the plate instead of the entire plate.  Repeat the pattern on your second plate.  Wash the plates with water to remove any residue from the etching process.  You could stop here and have personalized etched plates to use as dessert or salad plates.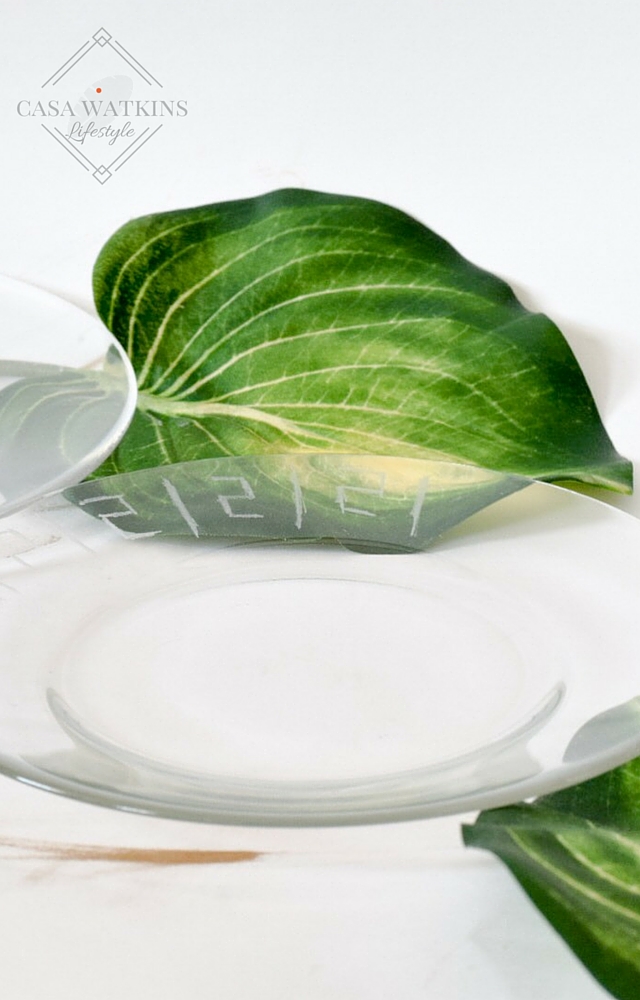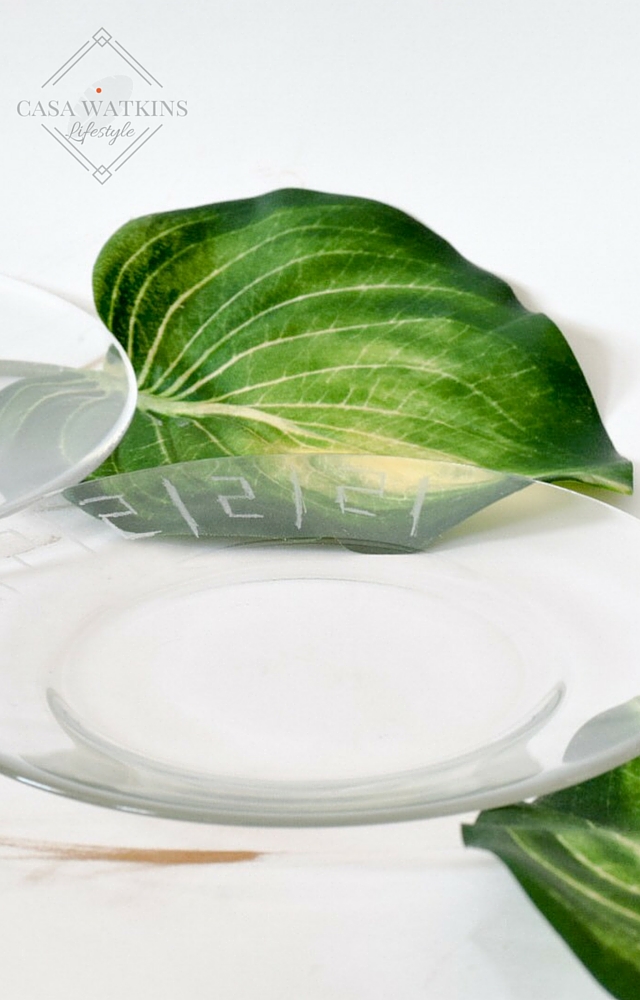 Or, follow the next steps to transform these unique plates into a wonderful tiered tray.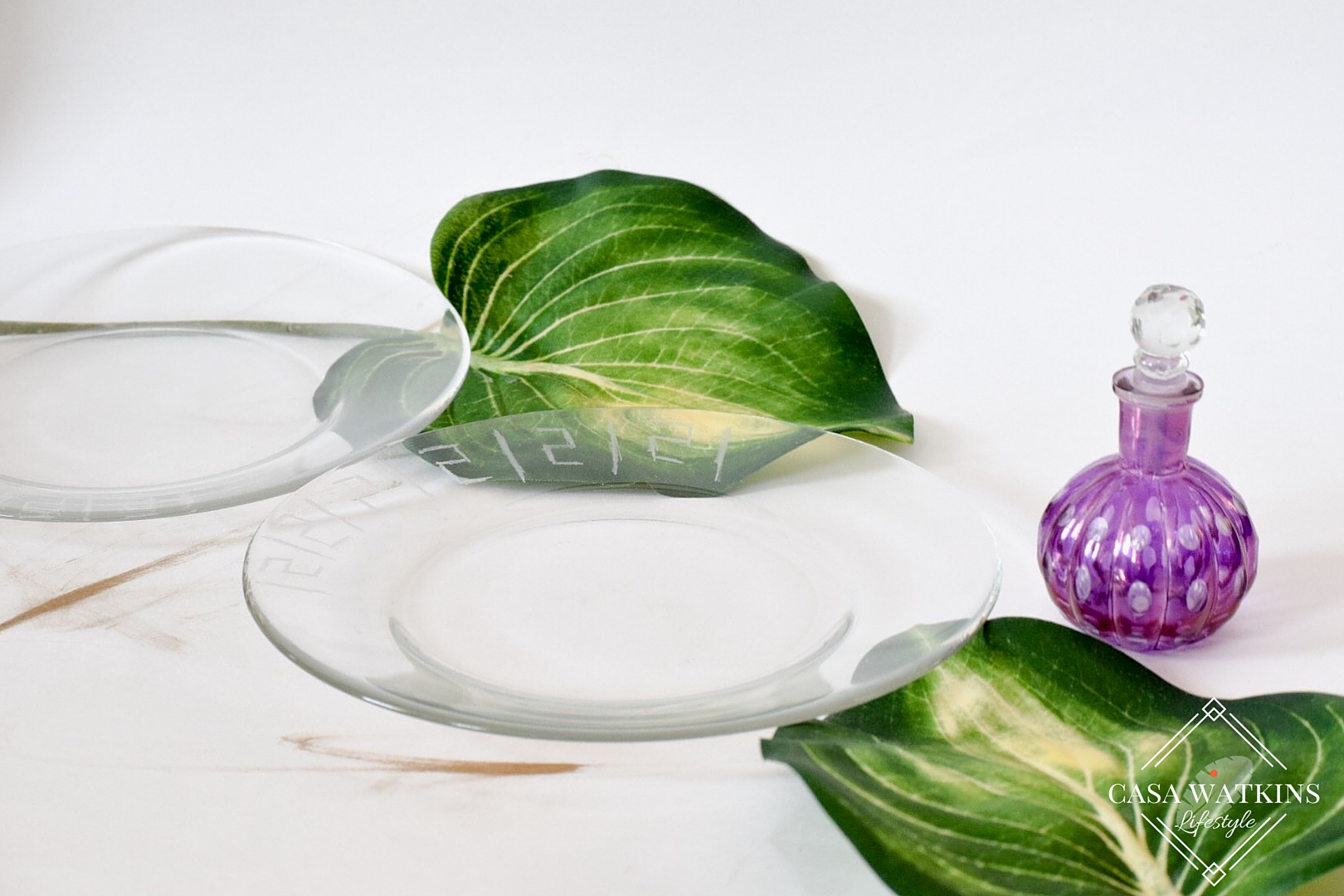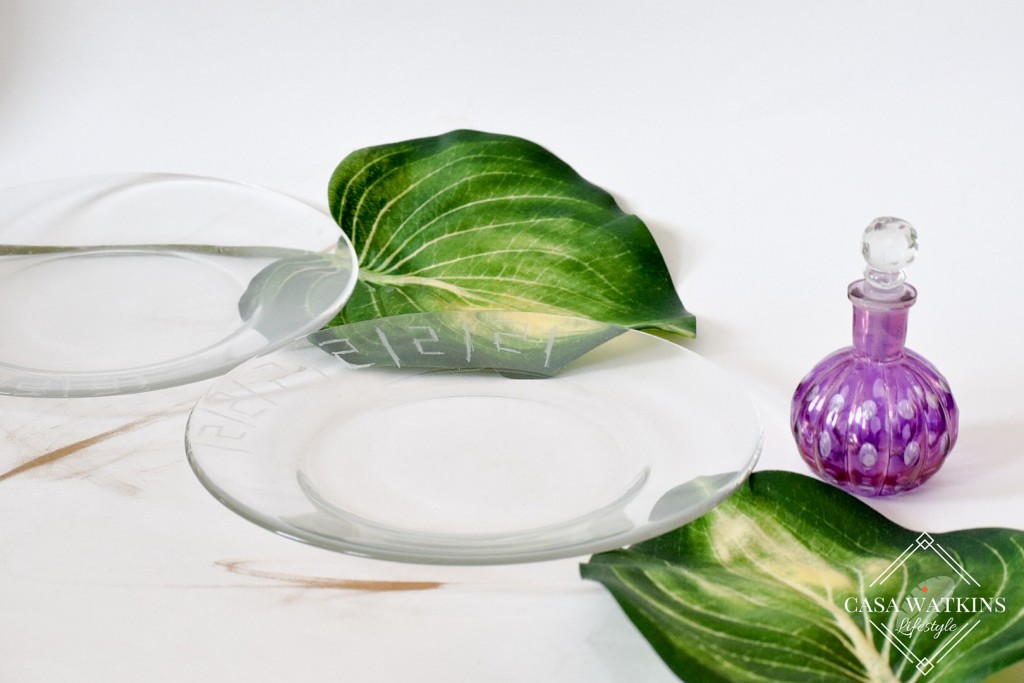 Center the perfume bottle base on one of the plates and adhere using the E6000.  Attach the top of the perfume bottle in the same process to the other plate.  Let both plates dry per package instructions before attaching the plates together.  Attach the two plates to make a tiered effect and let the assembled tray dry again.  I usually wait overnight.  E6000 will dry clear so I reinforced the bond between the plates by adding a bit more around the outer rim of the perfume bottle.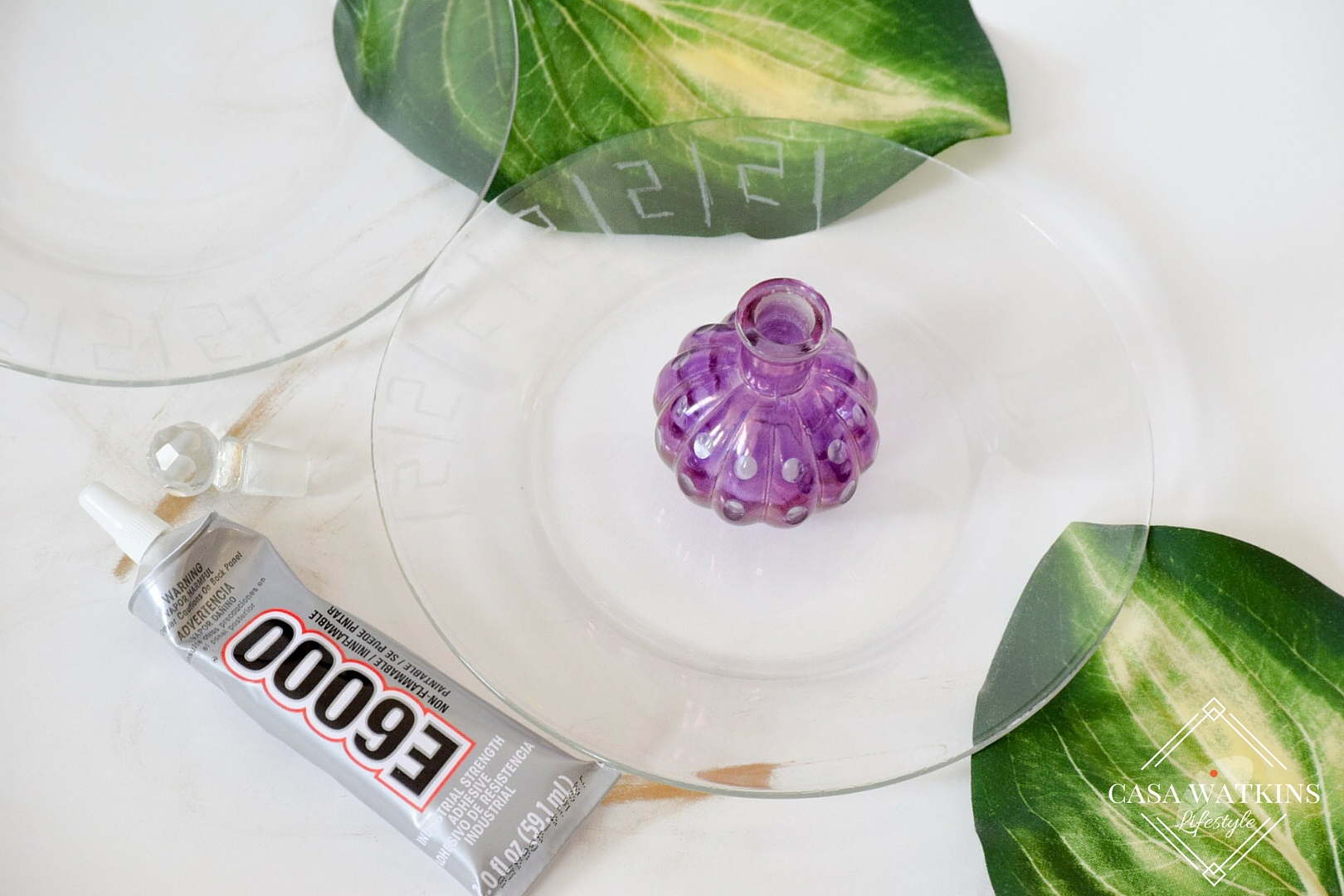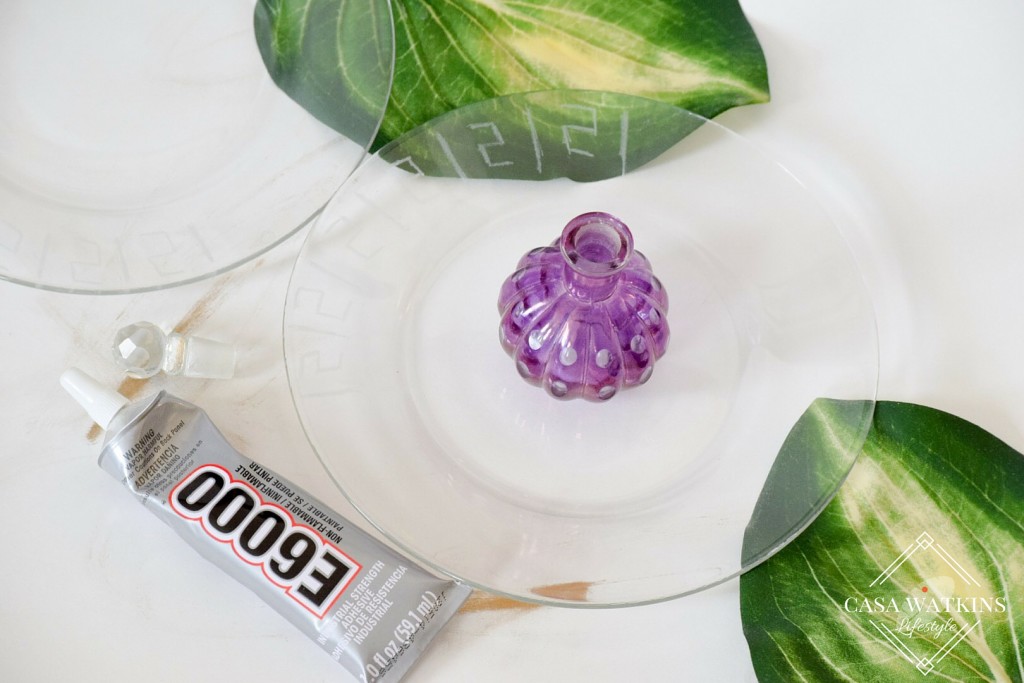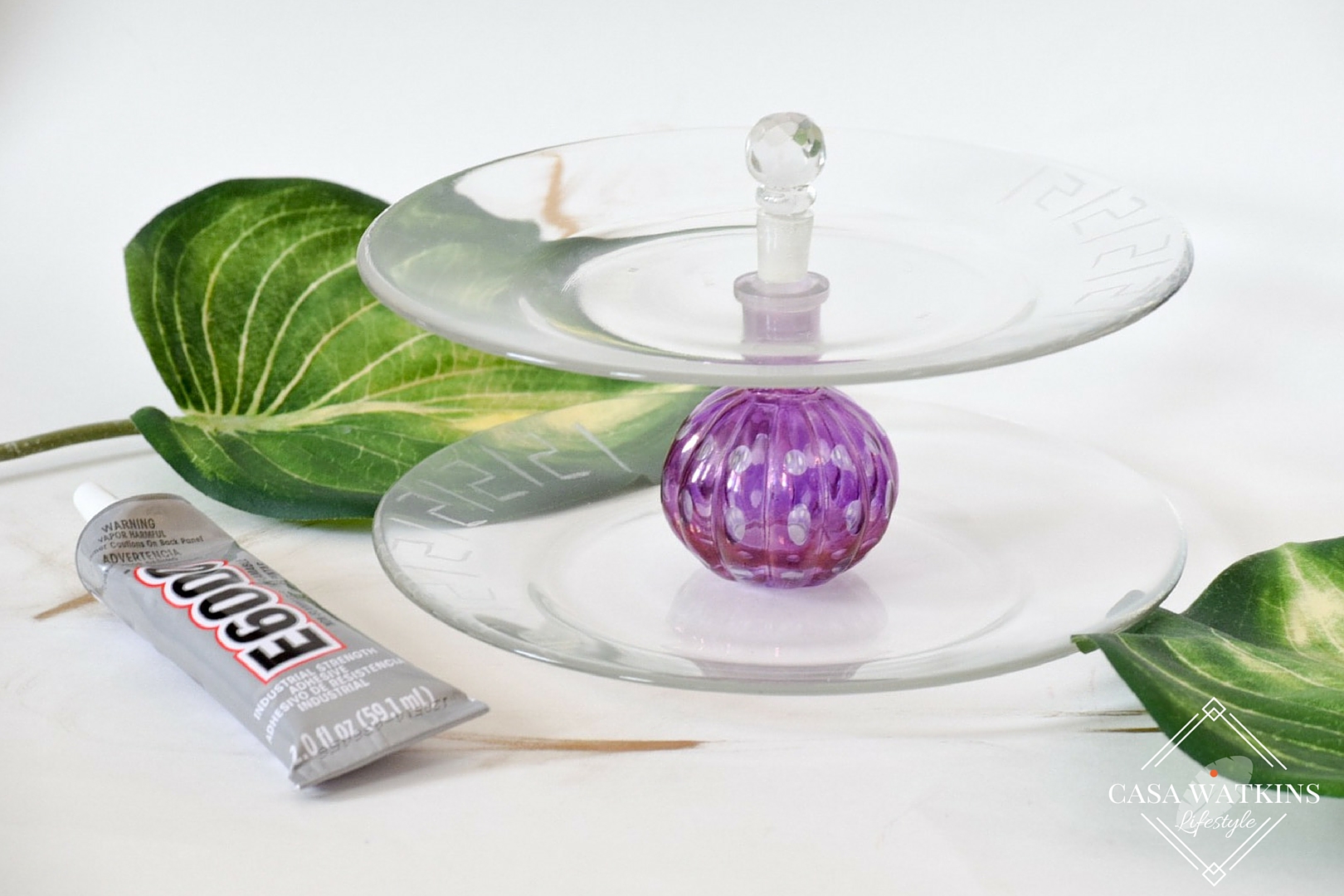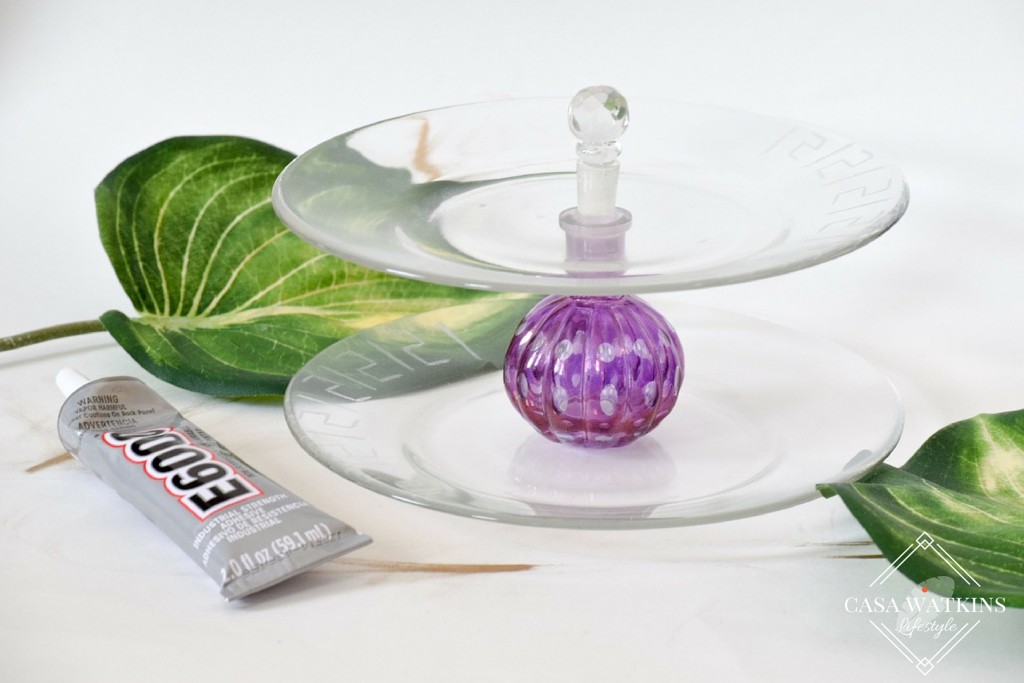 Presto!  You have a beautiful, personalized and unique glass tiered tray.
Use the tray to display your jewelry, on your desk for office supplies, or as an entertainment serving dish!  Invite some friends over for a lovely afternoon snack and show off your beautiful, new DIY etched glass tiered tray.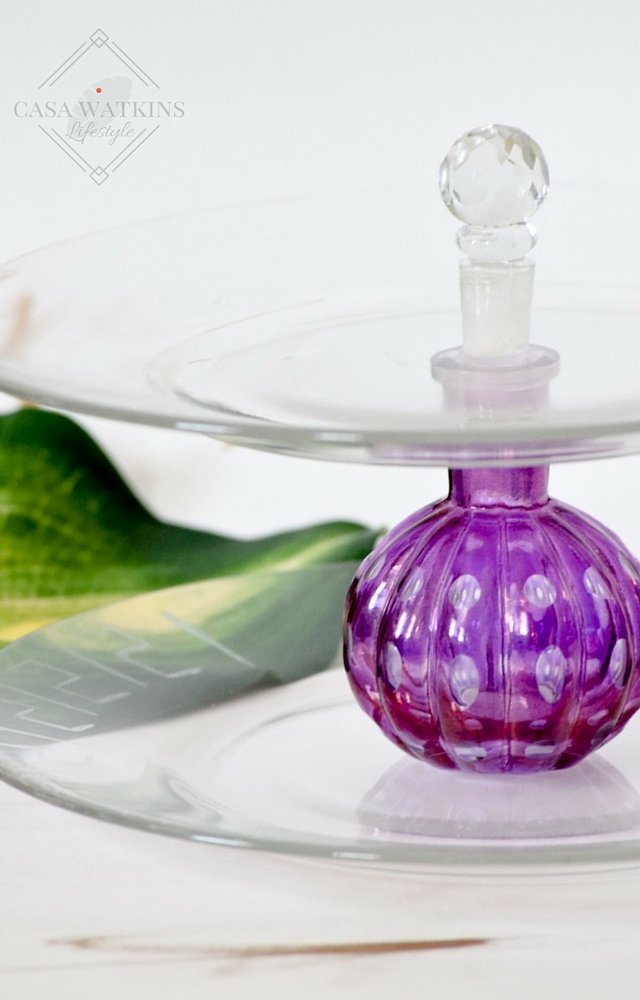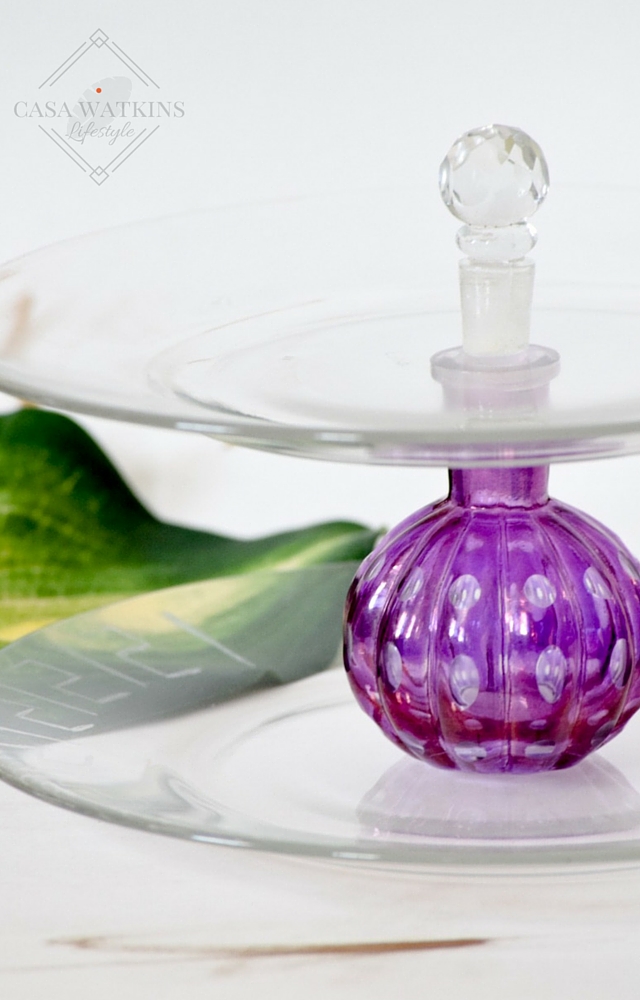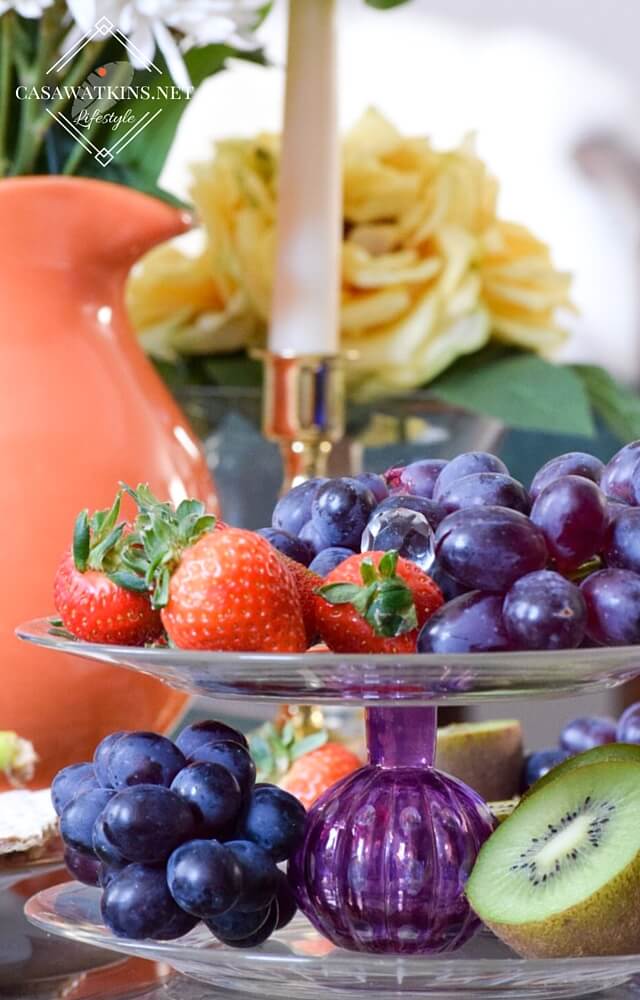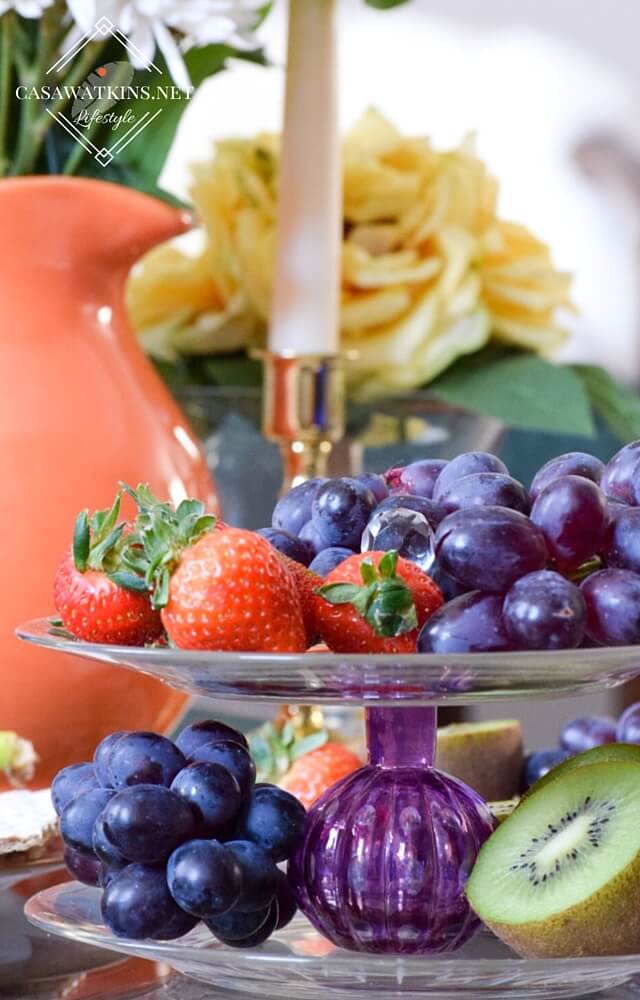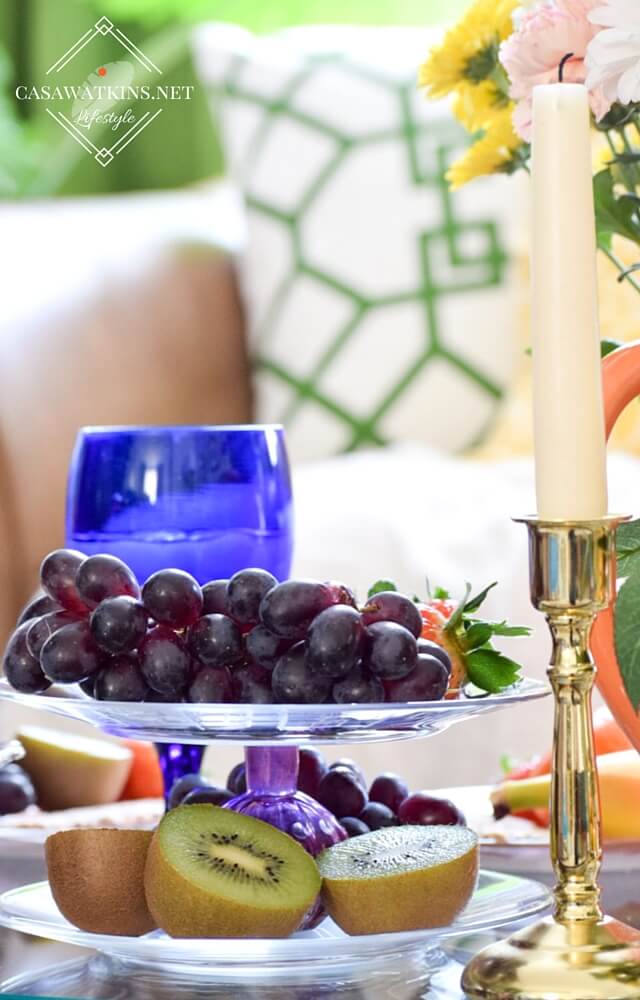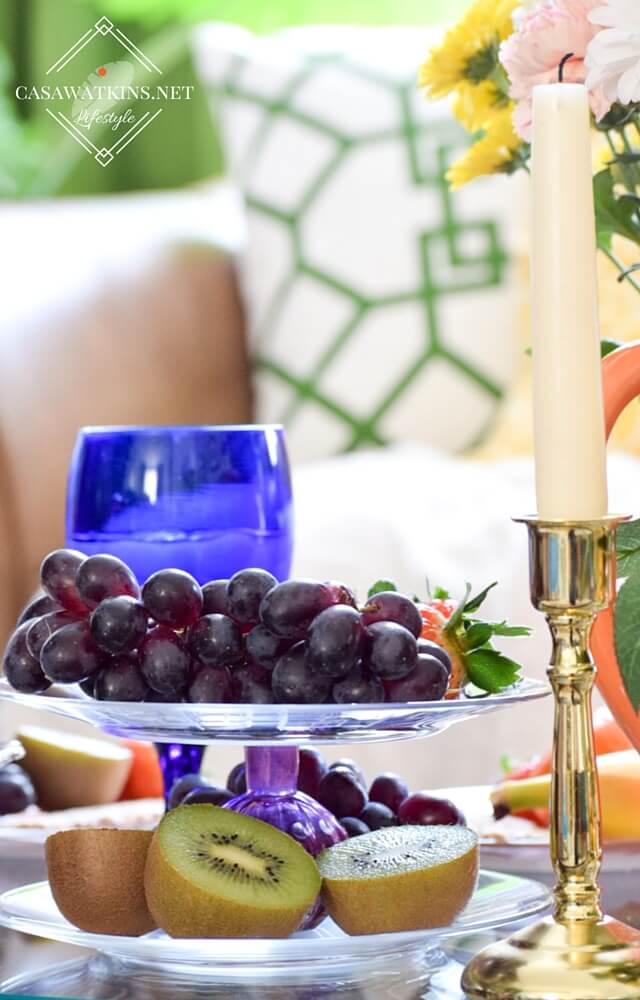 Thank you so much for welcoming me to the Home Made by Carmona family.  You are always welcomed at my virtual casa.  See this glass tiered tray in action today at Casa Watkins where I'm sharing a Moroccan themed brunch tablescape.  Stop on over and leave me a big HOLA when you've stopped by.
Until next time. Adios!
 FOLLOW STEPHANIE HERE