It is week 2 of the 8-week One Room Challenge, and most of the past week has been spent CLEANING. Ugh, it's the least fun part of any project…
On the bright side, loads of goodies arrived for my shed remodel, and THE DECK HAS BEEN BUILT!! Excuse my shouting, but it feels great to have something done, even if I didn't do it myself.
Hey guys! Happy to have you here!
I'm Ursula, and I'm not afraid to pick up a power tool and try my hand at something new. Follow my progress each week as I transform this shed into a stunning garden house / studio with indoor-outdoor living.

Catch up: Week 1 | Week 2 (you're here) | Week 3 | Week 4 | Week 5 | Week 6 | Week 7 | Week 8
A Deck For Indoor/Outdoor Living
My garden is set on a slight slope, which means there isn't a good level area to put chairs. We always feel like we're about to fall over, so we dig our chairs into the ground to be more 'level'.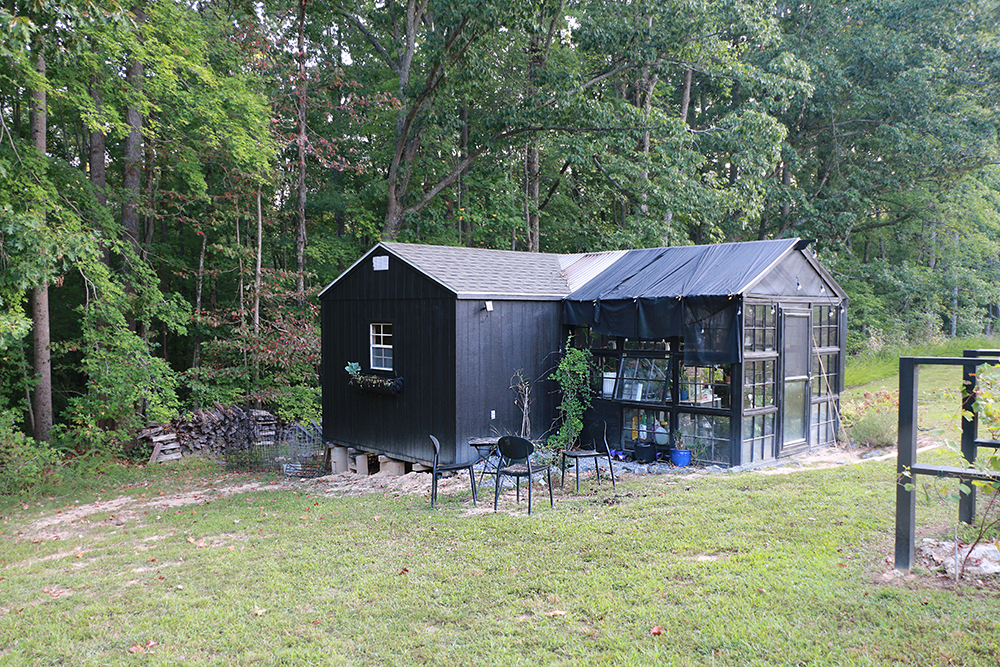 So the idea of a deck built onto the back side of the shed seemed like the perfect way to extend the useable shed space, and create an area to sit and enjoy my garden on a nice day.
I thought long and hard about building this deck myself, but with just 8 weeks to finish this project, I figured I have enough on my plate. Honey, I went all out and did my bathroom and closet completely on my own last year, which was a lot. So I'm giving myself a break this time around, and only taking on a mildly sane amount of work. Congratulations to me!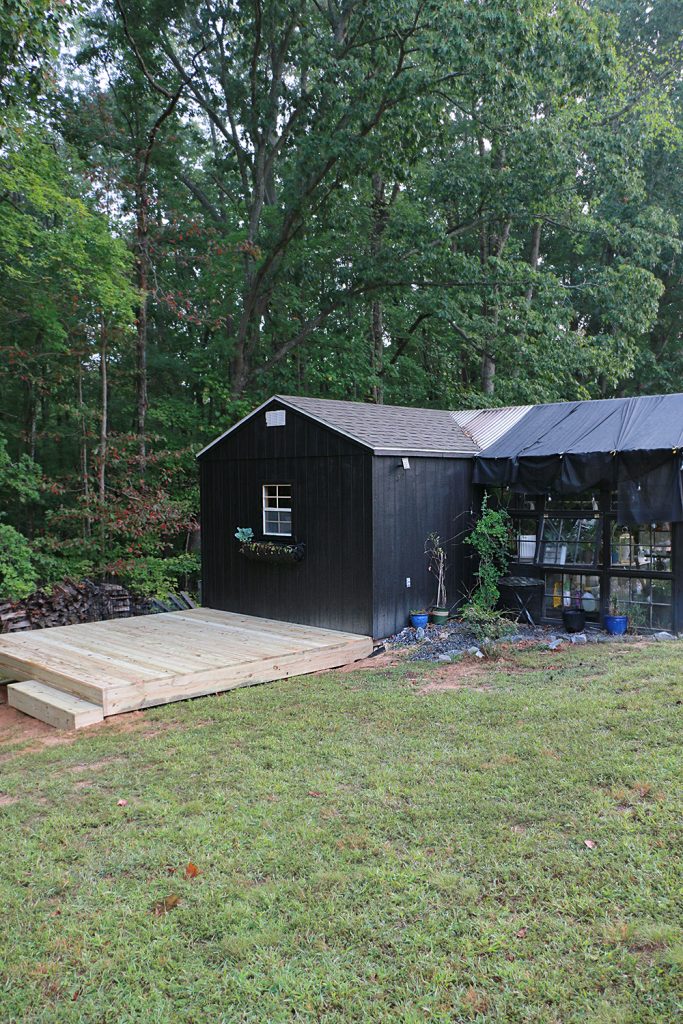 The two professionals I hired knocked it out in a single day! That actually made feel a little like "hm, I could have done this in a couple days"… but no, not really. I always think that, and it's never ever true. Hahaha! They have been building decks for years, and two is always more efficient than one.
Now I just need to find some French doors to replace that little window. I've been searching Facebook marketplace, and going to different Habitat for Humanity ReStore locations. Nothing yet, but hopefully something will turn up soon.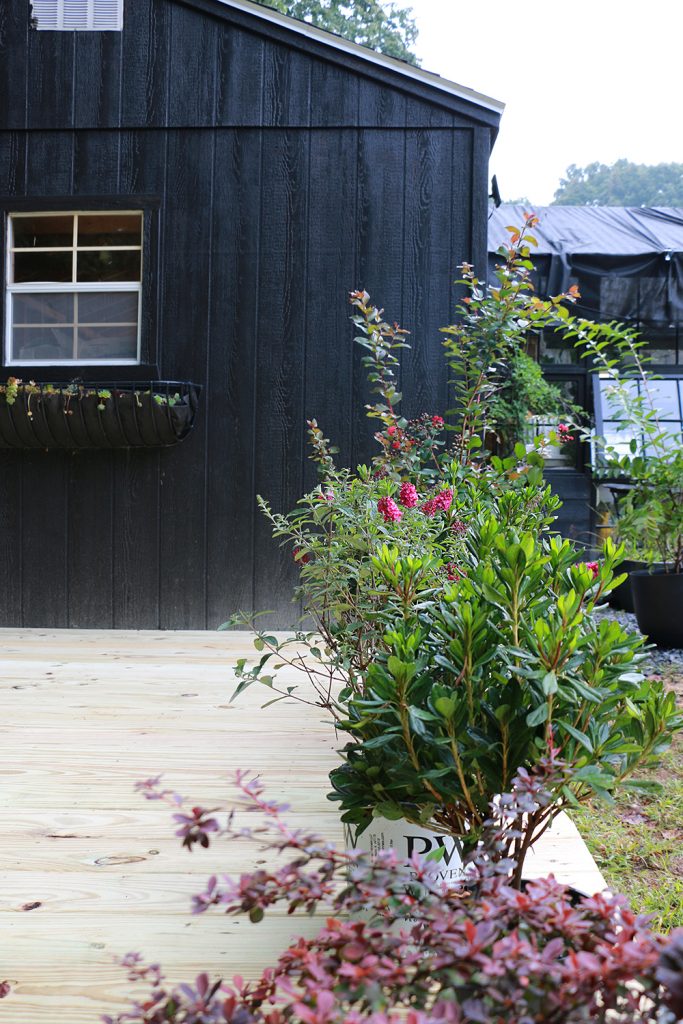 As soon as that deck was complete, I ran out and bought some lovely perennials to grace it. I couldn't myself! Well hey, this time of year is fantastic for getting half-priced plants that will look beautiful for years to come!
My One Room Challenge sponsor Kirkland's will be sending over some furniture for this deck, and I can't WAIT to see it all put together! Now, what are we thinking about possibly adding an aluminum pergola to the deck?
Shed Interior Progress
Uh, yeah. Nothing to see here people. Move along, move along…
Eeep! No but seriously, I spent the ENTIRE last week cleaning. Which was so baffling because the shed isn't exactly filled with that much stuff. It's just messy.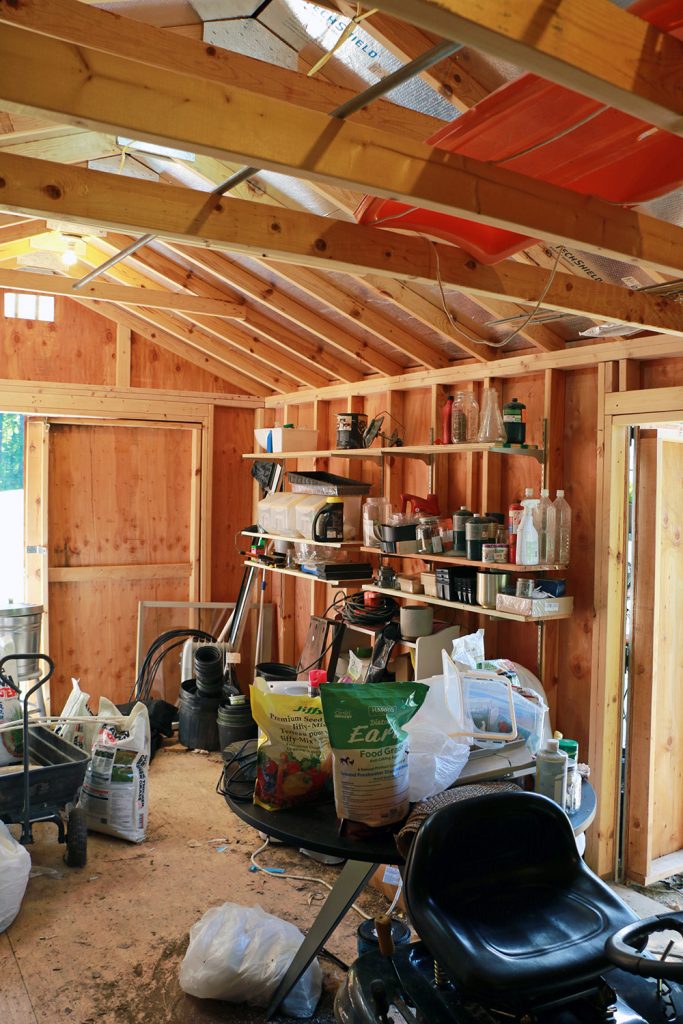 Some of the stuff in the shed isn't even mine. The previous owners left behind some old ceiling fans, empty propane cans, boxes of colored glass, and other boxes I have yet to go through.
Thankfully, I got the shed tidy enough to start some actual work on it.
I'm relocating a few of the non-structural beams across the top. These act as storage…a place to stash things above. Once removed, the space will feel much more open. That being said, I'm actually just moving them slightly higher, and closer to the front doors.
Weekly Product *Sneak Peek*
Now that my progress update is out of the way, let's get to the fun stuff. I thought I would share a weekly product sneak peek with you!
It seems some new package arrives on my front step every day, these are items that will make the space sing.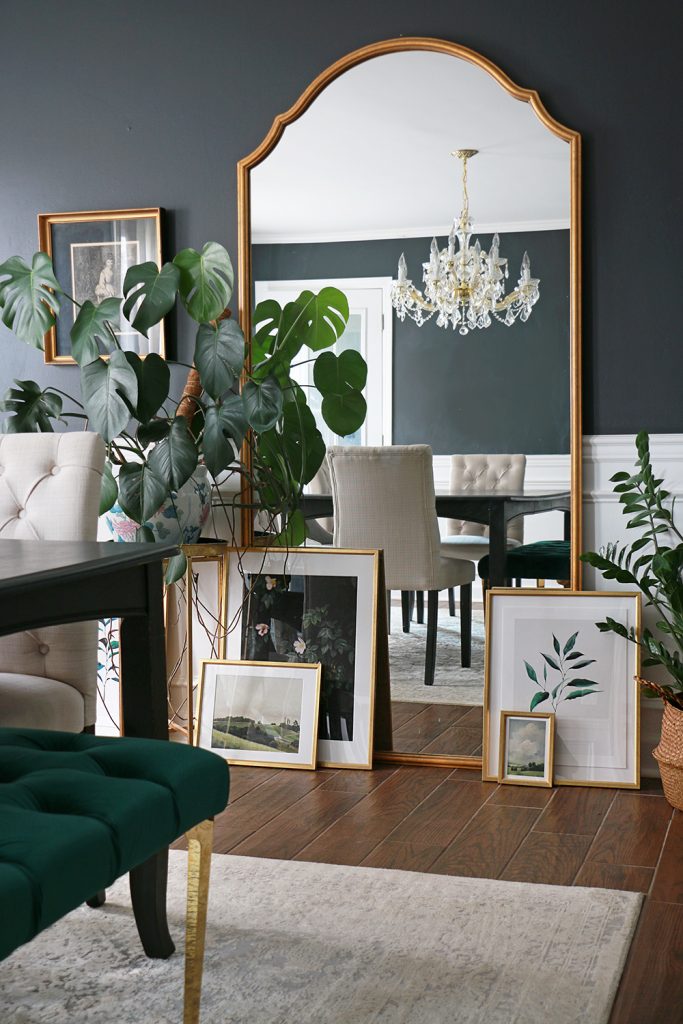 First up is the artwork I got from my One Room Challenge sponsor Minted.
I got a couple pieces of landscape scenery, some foliage, and a floral piece…because you can never bring too much of the outdoors in for a garden house!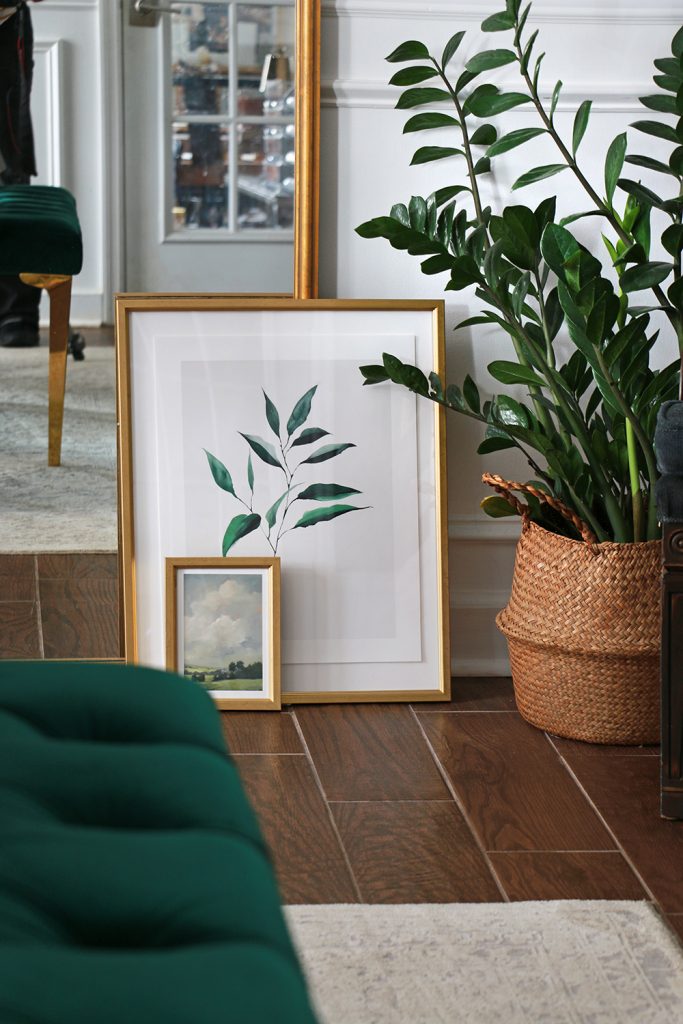 There were so many stunning art options to choose from, and multiple frame choices on Minted. But my favorite has always been the gold frames which are a sleek contemporary style that looks amazing with any interior.
Follow All The Featured Designers!
I'm honored to be among such an awesome crew of Featured Designers this year! Be sure to check out their projects…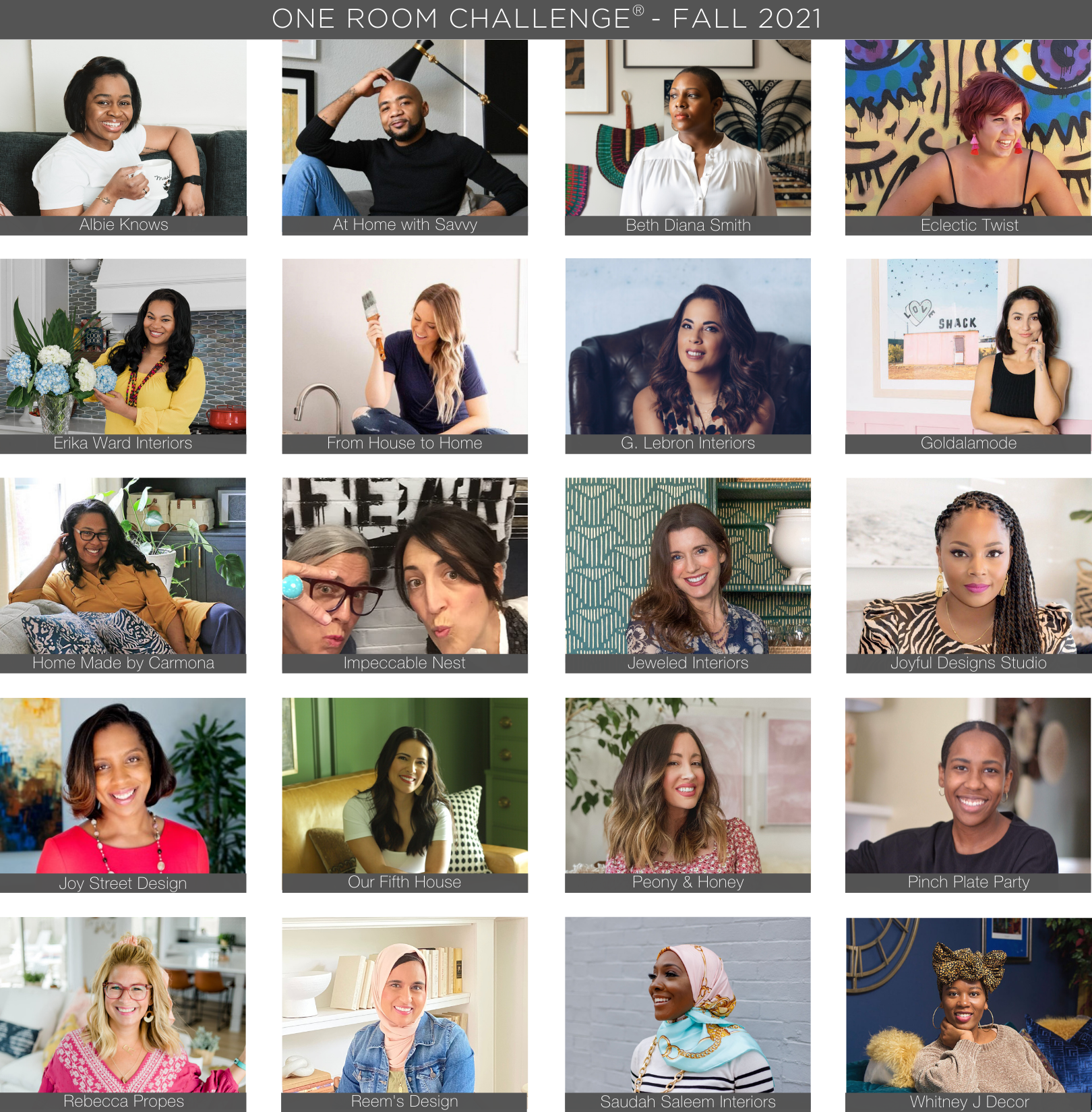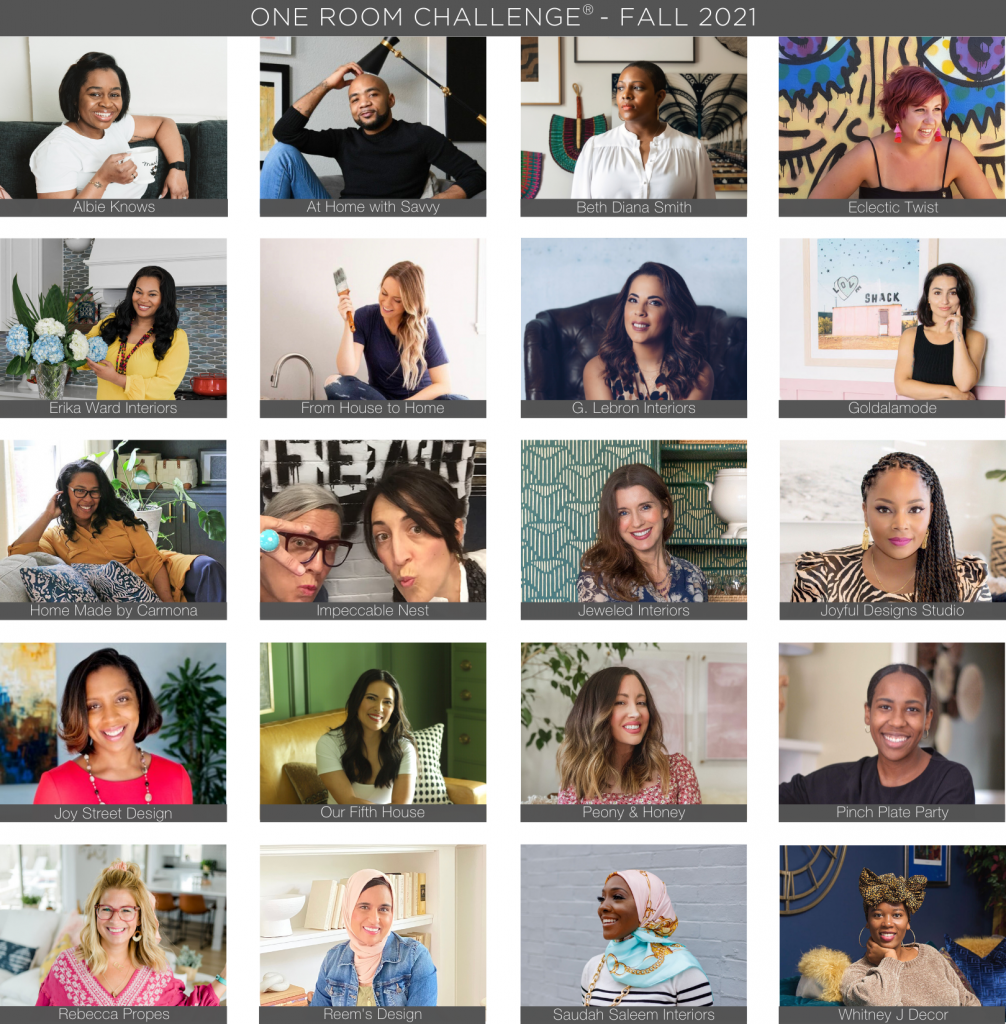 Albie Knows| At Home with Savvy | Beth Diana Smith | Eclectic Twist| Erika Ward InteriorsFrom House to Home| G. Lebron Interiors | Goldalamode | Home Made by Carmona| Impeccable Nest | Jeweled Interiors| Joyful Designs Studio| Joy Street Design | Our Fifth House| Peony & HoneyPinch Plate Party | Rebecca Propes | Reem's Design | Saudah Saleem Interiors | Whitney J Decor Media BH&G | TM ORC
Special Thanks To My Sponsors!
Without these amazing sponsors, this remodel project wouldn't have quite the same zing! So thanks to each and every one!
Home Pop | Novo Building Products | RYOBI | Minted | Tempaper | Crystorama | Society Six | Delaney Hardware | SmithHönig| Loloi | Kirkland's


Catch up on how this shed got a DIY greenhouse and exterior makeover! This greenhouse was built using salvaged windows to keep it as budget friendly as possible. Check out the full tutorial here…