By now you've realized that I miiiiight have a bit of an obsession with all things gold. When I spotted lucite & gold office accessories, yes I swooned, but I also decided to go for it and adorn my office with gold. Now, how to get office accessories with a similar look at a fraction of the price? Well I have a few ideas up my sleeves…oh wait, that's spray paint up my sleeve…er, on my sleeve. Well you get the idea. This month I'm going to have a lot of gold spray paint and buff n' rub on my fingertips…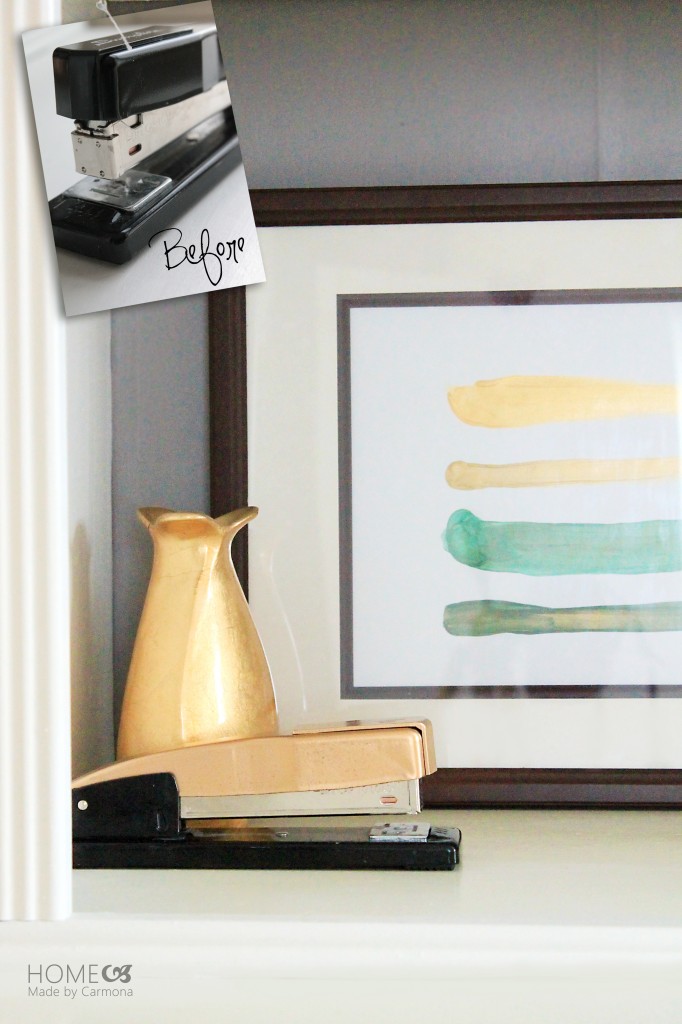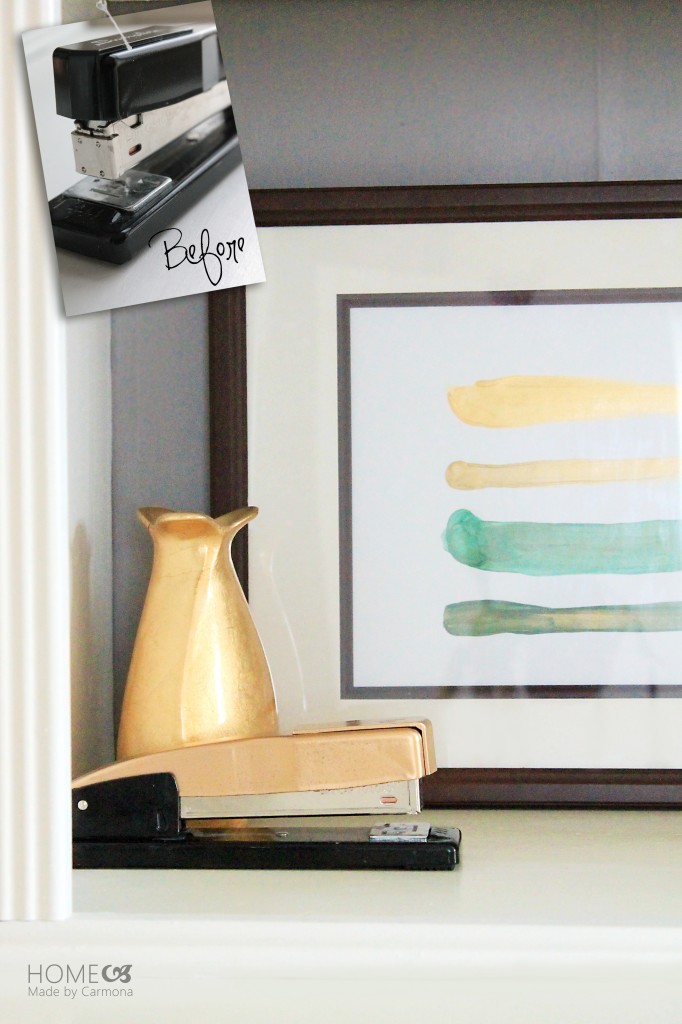 Never one to waste useful (and already attractive) tools, I'm giving this inherited stapler a glamover. Sure, it isn't made of lucite, but I'm thinking it will do the job anyway!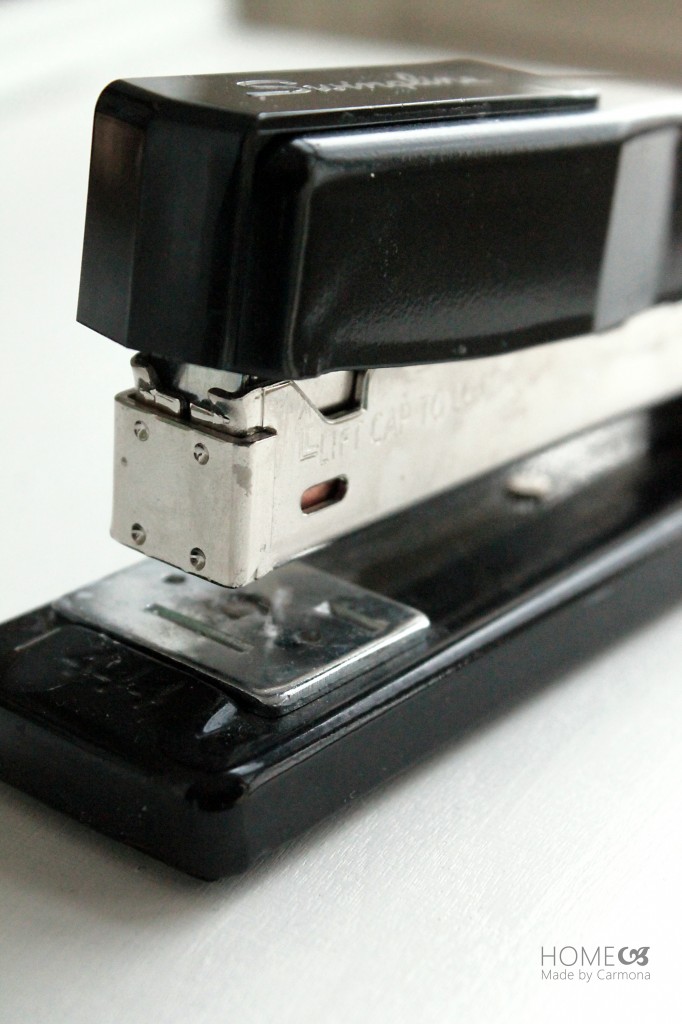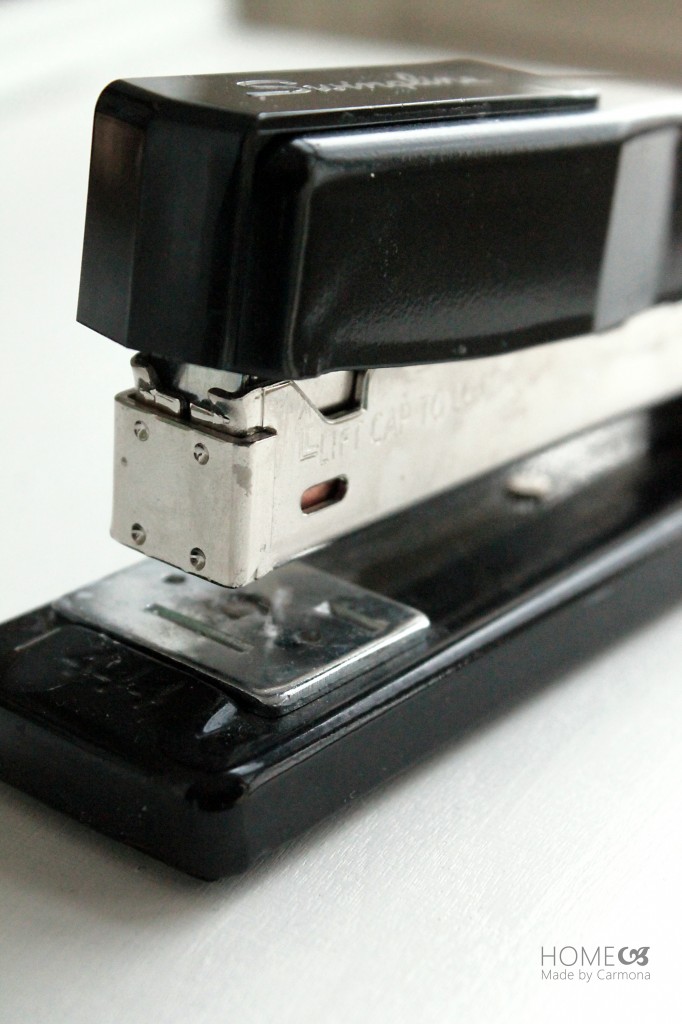 Taping off the non-paint sections was a bit of a challenge. You have to open it all the way, and really slide the tape into the nooks and crannies. It doesn't have to be pretty, just jam tape all over the base and make sure it is properly covered.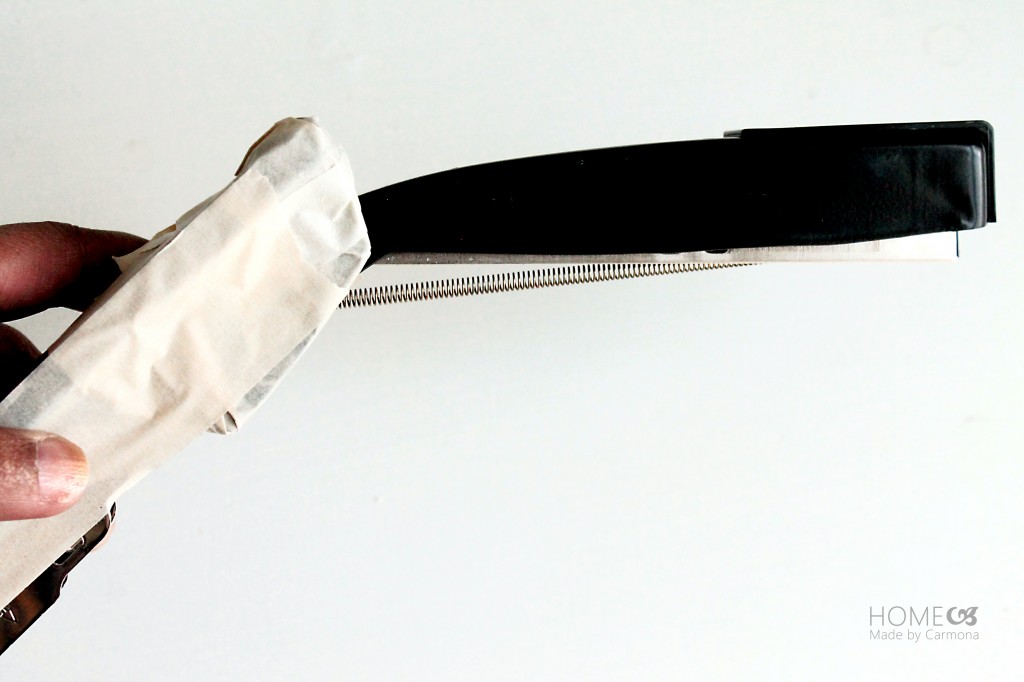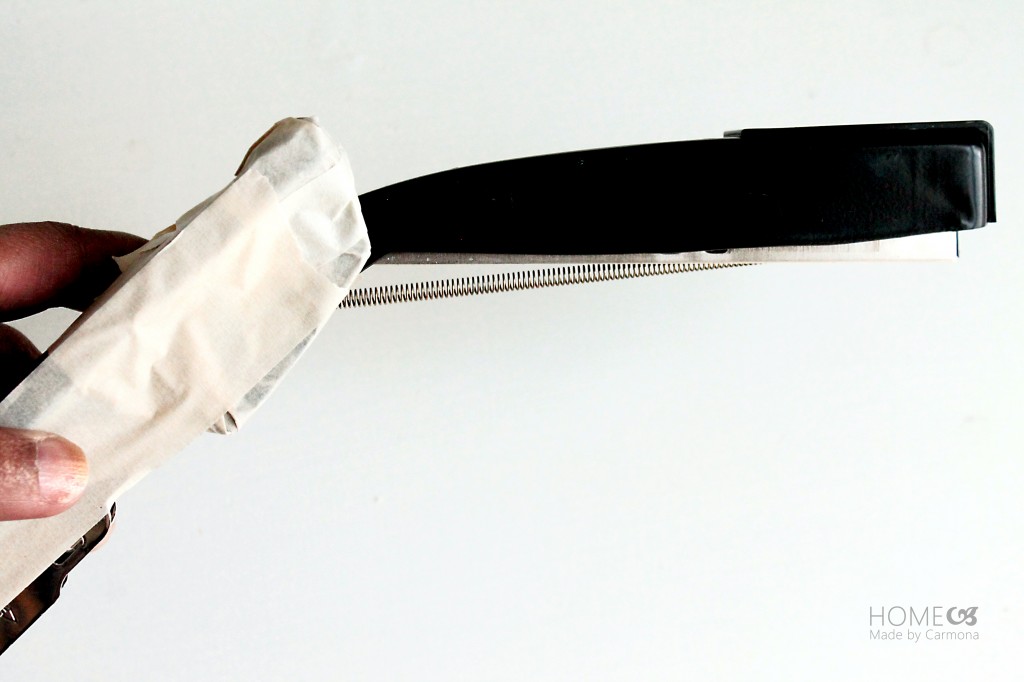 Rather than worry about properly taping off the silver stapling portion, I opted to angle my spray bottle, mostly spraying from above and so avoiding the silver portion that would be sure to scratch if painted.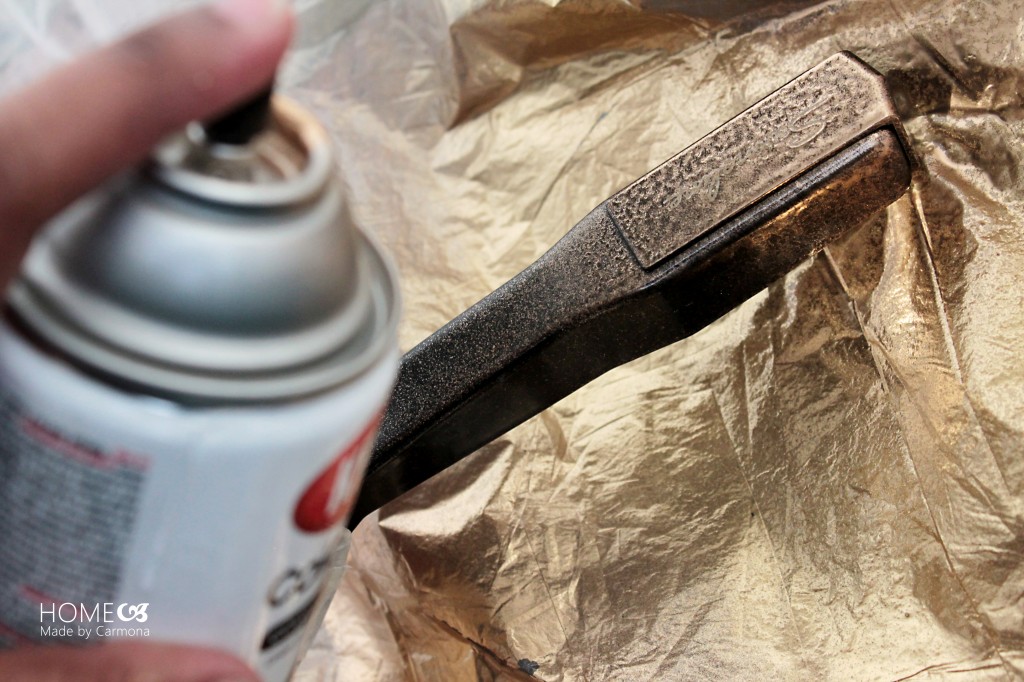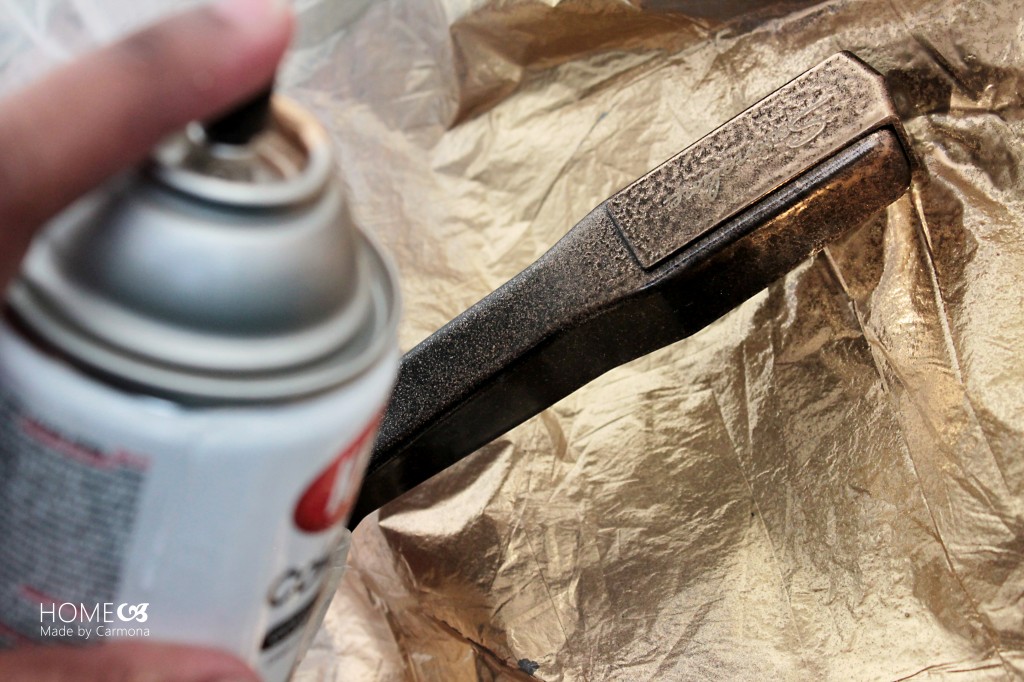 Here is an important lesson for you… learn from my hurried impatient mistakes! Always, ALWAYS clear your spray paint nozzle before each use. I started spraying and got some heavy clear mist mixed in with gold. This can lead to spotty watermarks on your final product. As a matter of fact, my painting job wasn't exactly perfect on this stapler, but rather than giving it a 3rd coat to cover my tracks, I kind of liked the imperfections and went with it!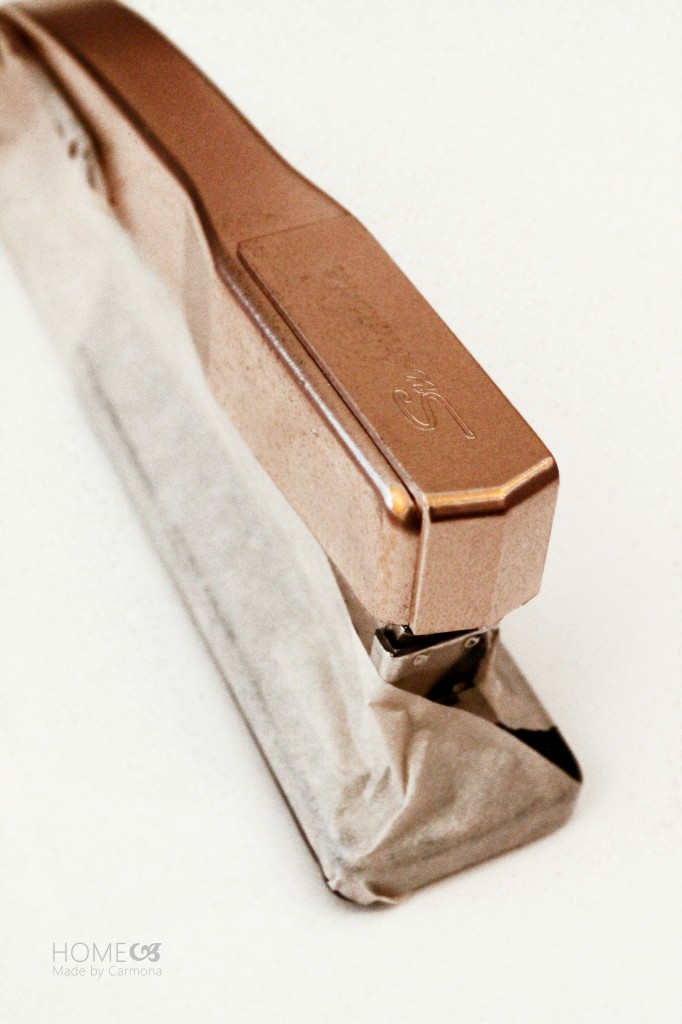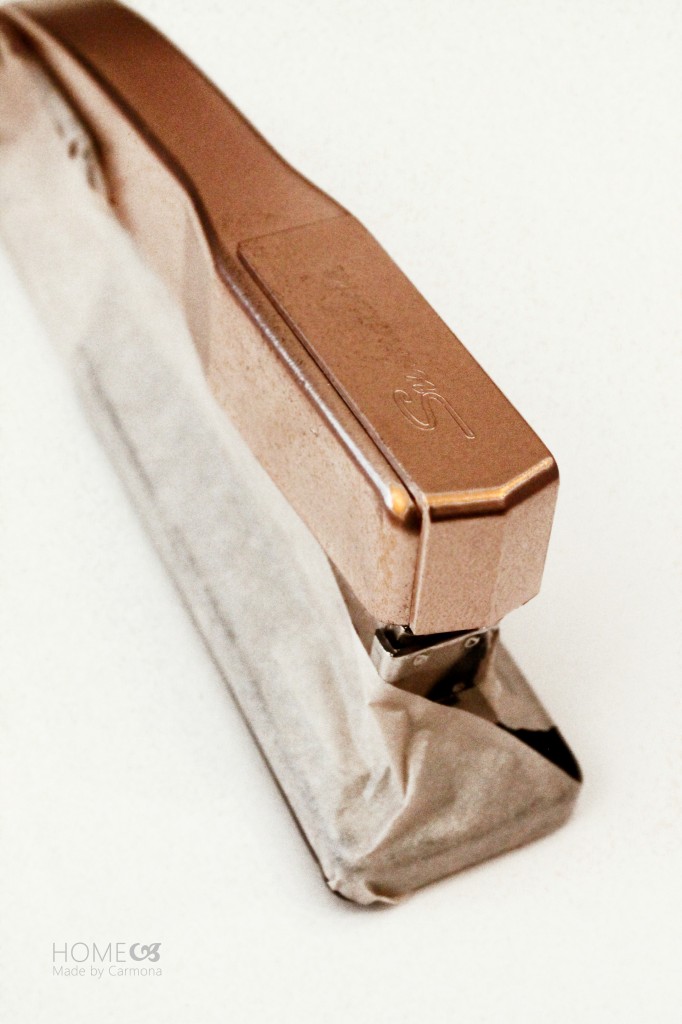 Don't forget to end with a clear protective coat of spray paint! You want your finish to outlast kids who have a knack for scratching the unscratchable (it's like their superpower or something).
I'm convinced this is the most beautiful stapler ever! Is it weird that I always stop to admire it before stapling things? *grin*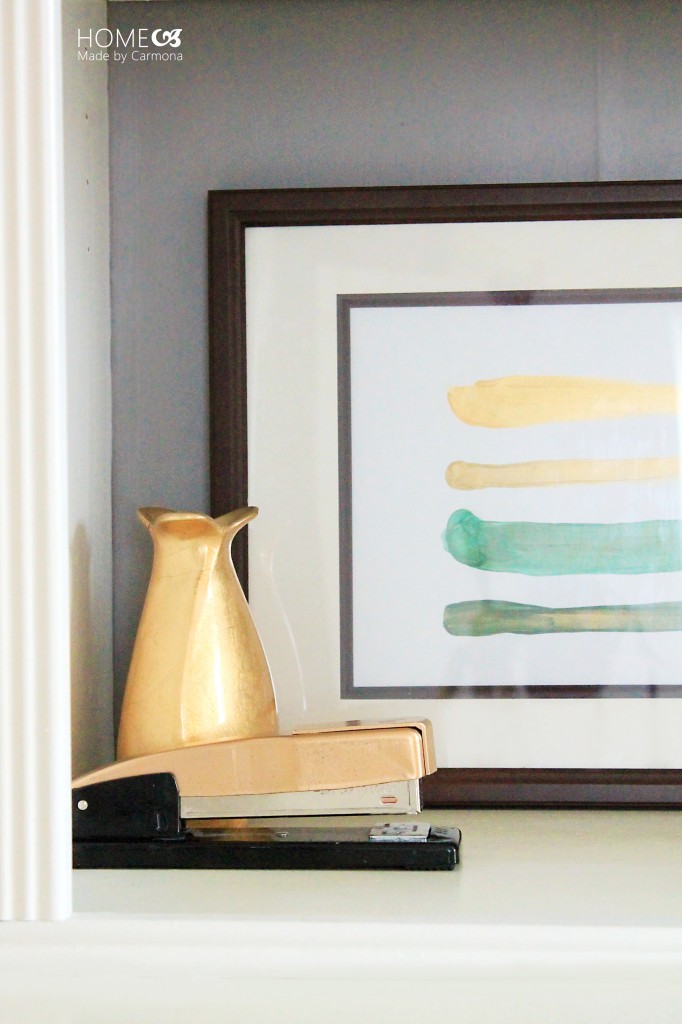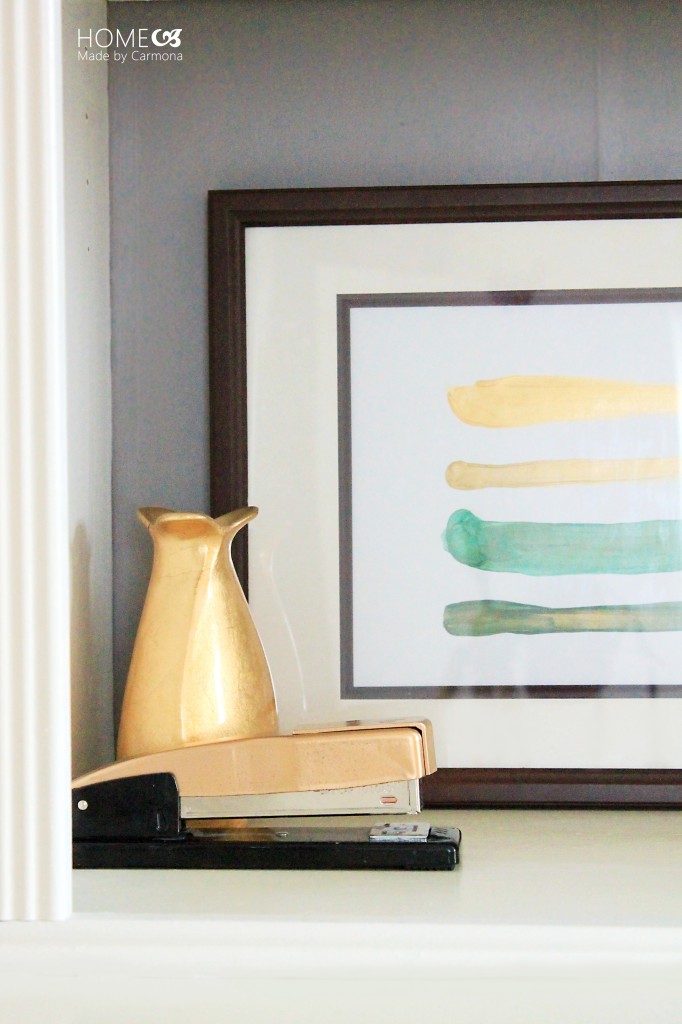 Like this spray paint project? Crazy about the Krylon gold like I am…Then you'll love these projects! All spray paint projects, all with this gorgeous coppery gold hue![col1]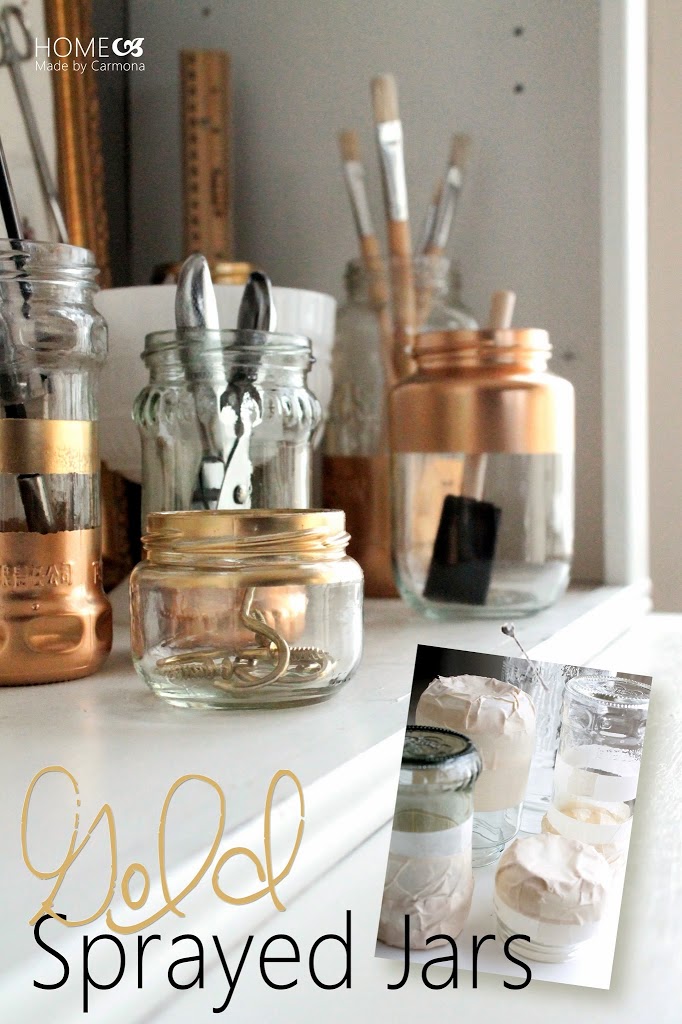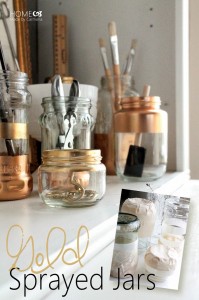 [/col1][col2]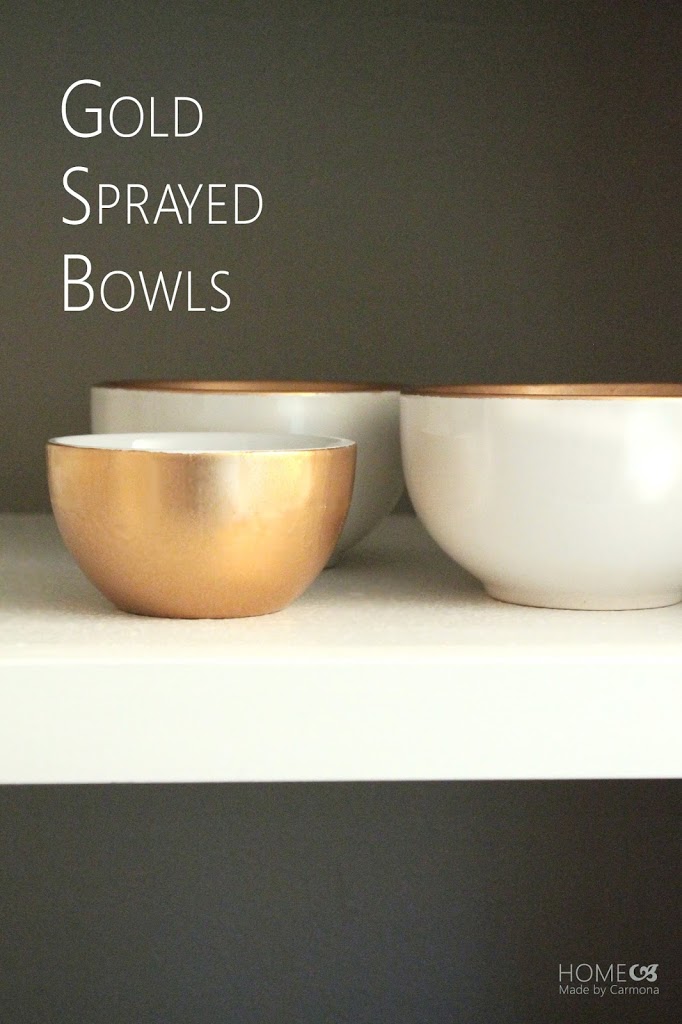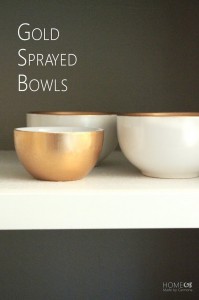 [/col2]
[col3]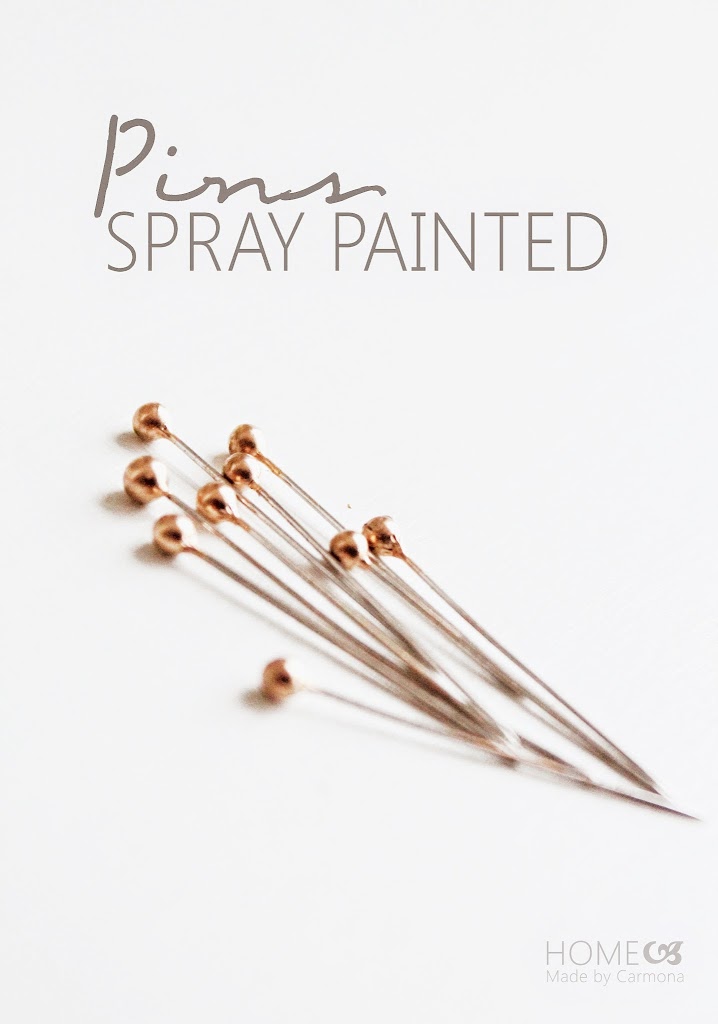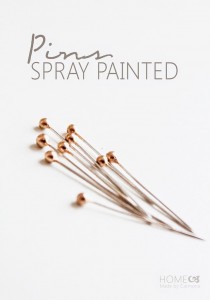 [/col3]
Linky Love