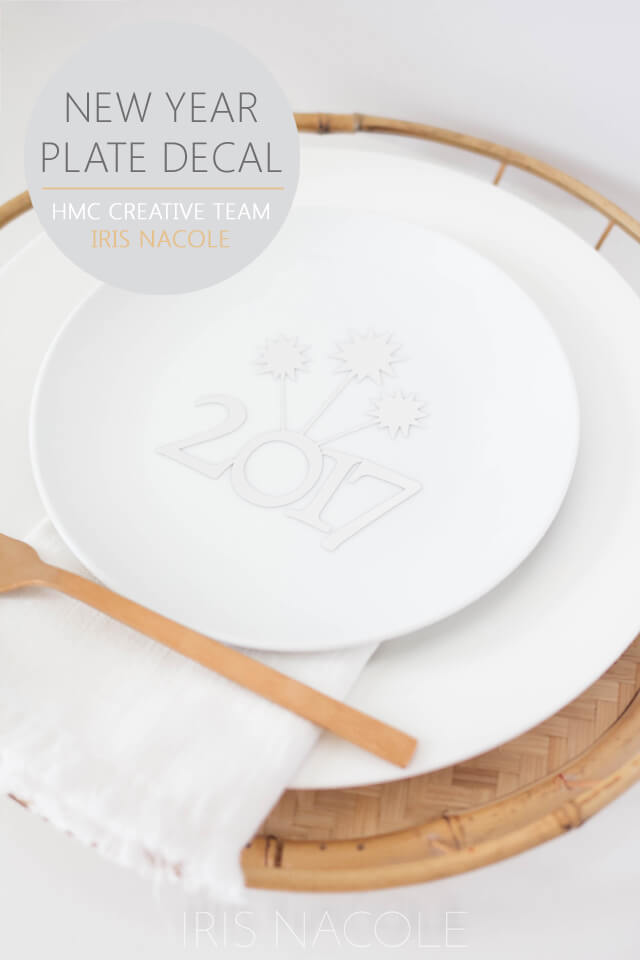 Hi there! Iris here, from the blog Iris Nacole. Hopefully you all have been having a wonderful holiday season! I've been a busy bee around here! I'm sitting back for the rest of the year to enjoy it, but can you believe how quickly 2016 flew by? I certainly can't! In an effort to prep for New Year's Eve in the easiest possible manner, I've brainstormed some really quick and fun DIY ideas, and one in particular I'm sharing with y'all today.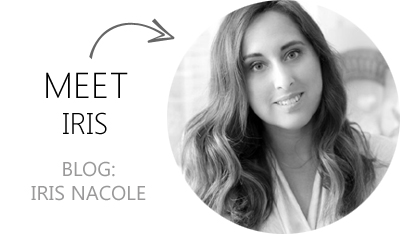 This beautiful silver foil "2017" plate is the perfect piece to spice up my table setting for the big day! Let me show you how I made it!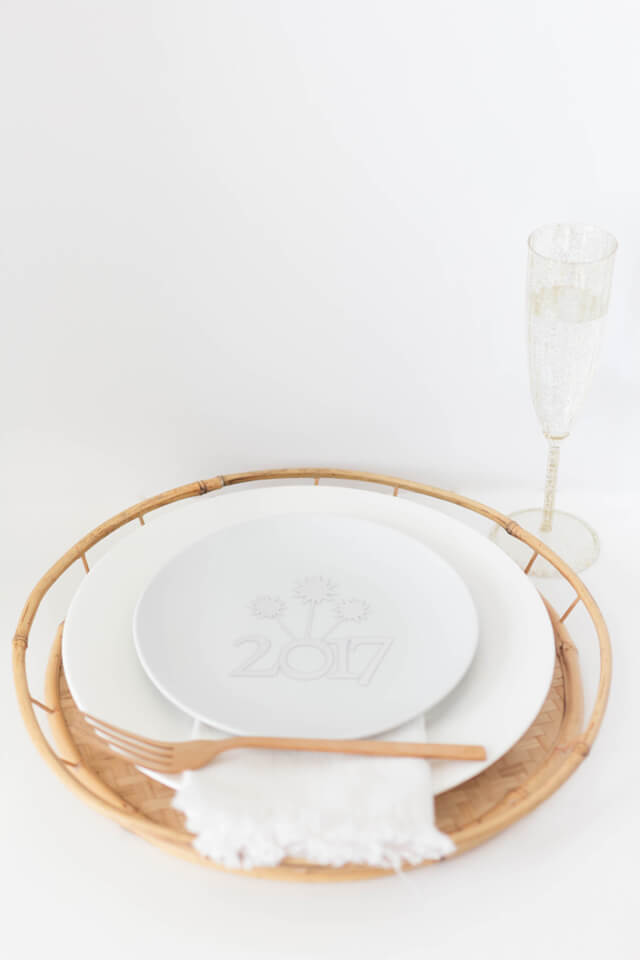 First off, this is a Cricut project, so you'll need to have one, or have access to one in order to complete this project. If you don't have one and have been considering one, let me tell you, this machine makes crafting so easy and exciting. Certainly worth the money, in my opinion.
Supplies:
Cricut Machine
Cutting Mat
Silver Adhesive Foil
Transfer Tape
Plate (color of your choice)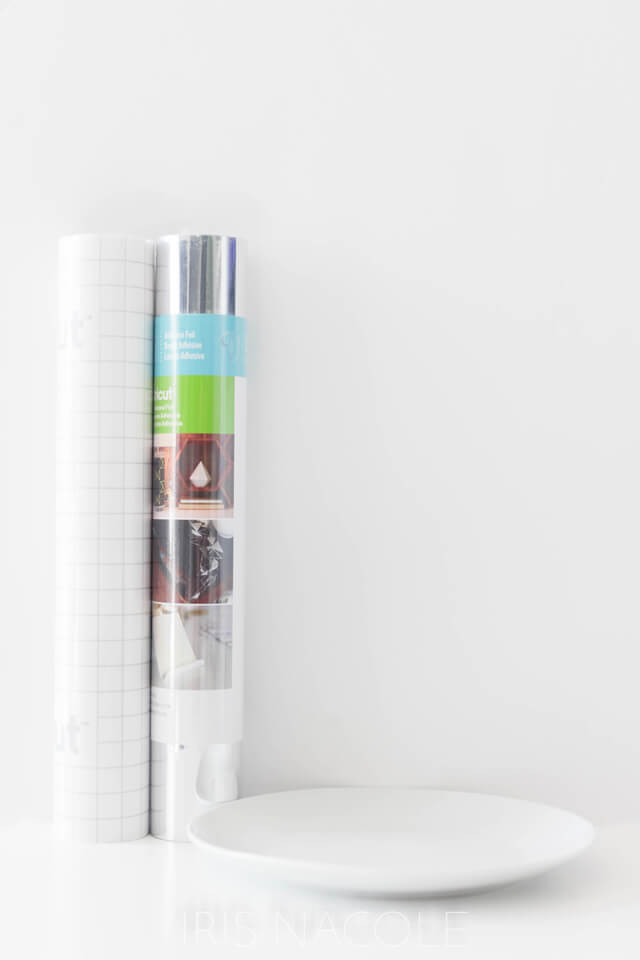 Step 1: Open up Cricut Design Space and access this file. The design is ready for you to resize accordingly and cut out.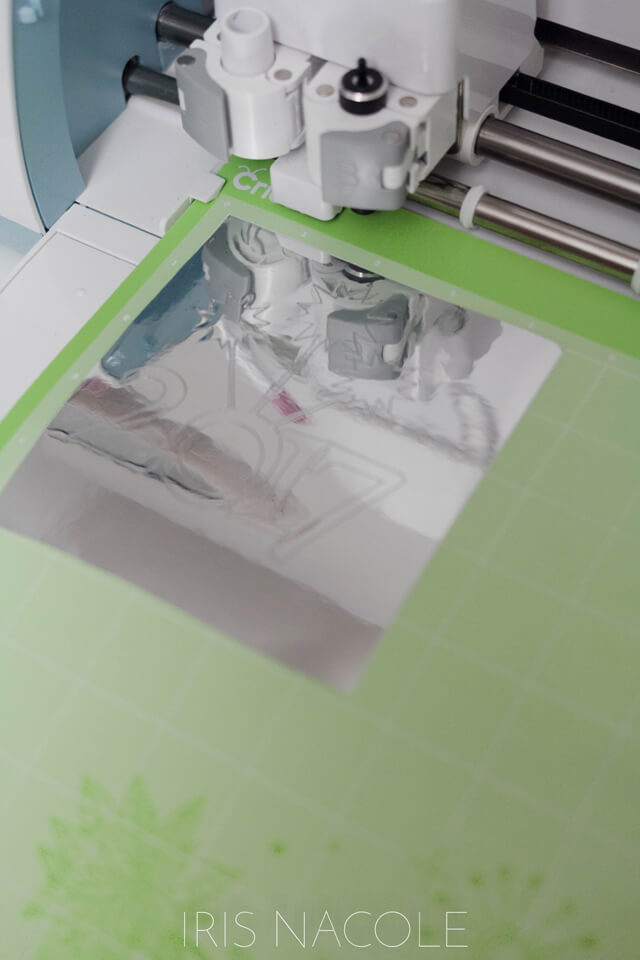 Step 2: Once the machine has cut our your design, remove the excess foil. You are left with the 2017 sparkler image.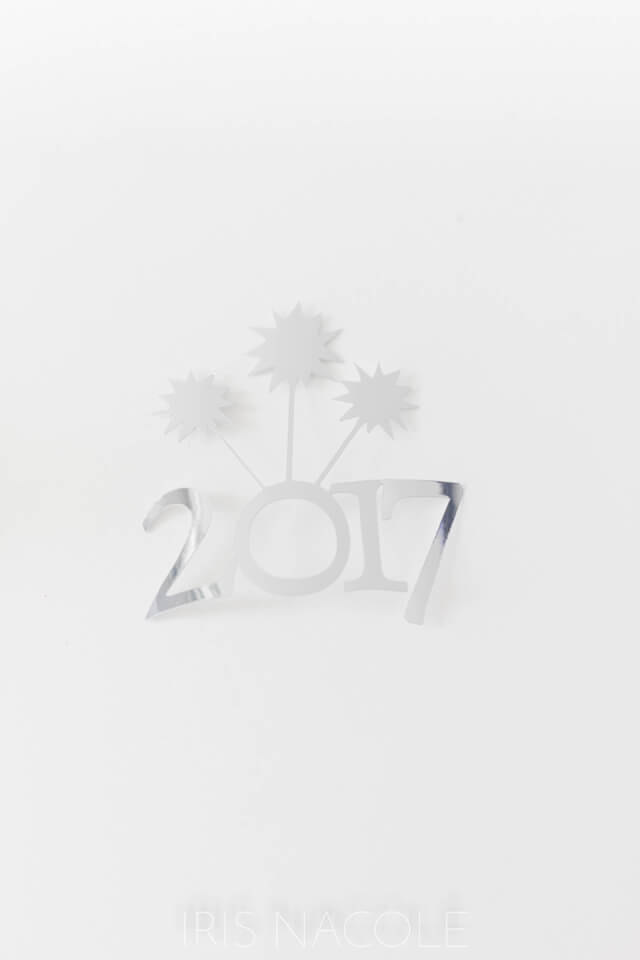 Step 3: Apply the transfer tape to the silver side of the decal, and remove the backing from the decal. Place the decal down onto your plate silver side up, and press down to adhere the decal to your plate.
Step 4: Remove transfer tape from decal/plate.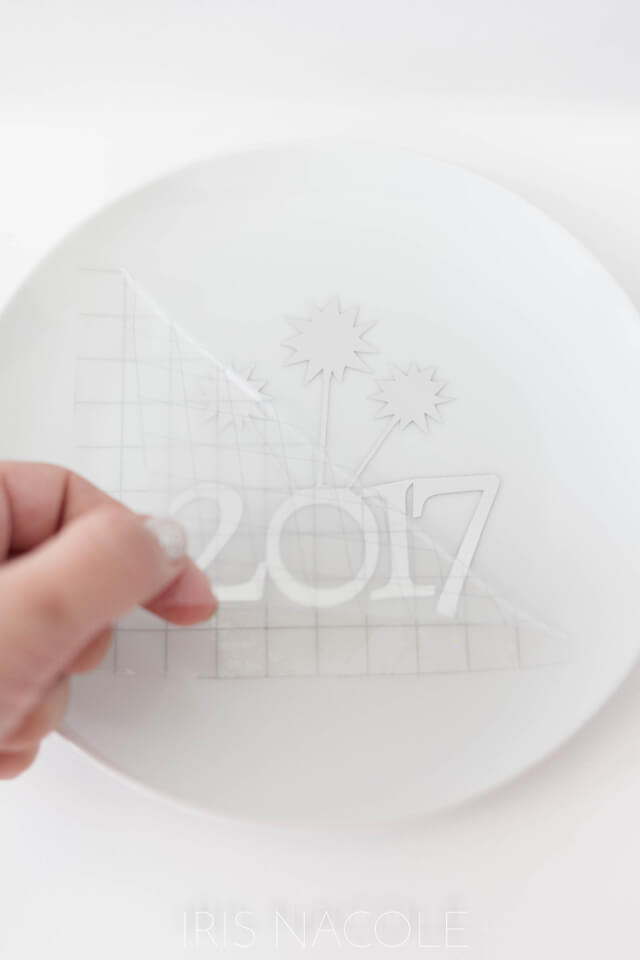 You are left with a beautiful and festive plate to style, gift, serve* on, etc.. I hope you enjoyed making it!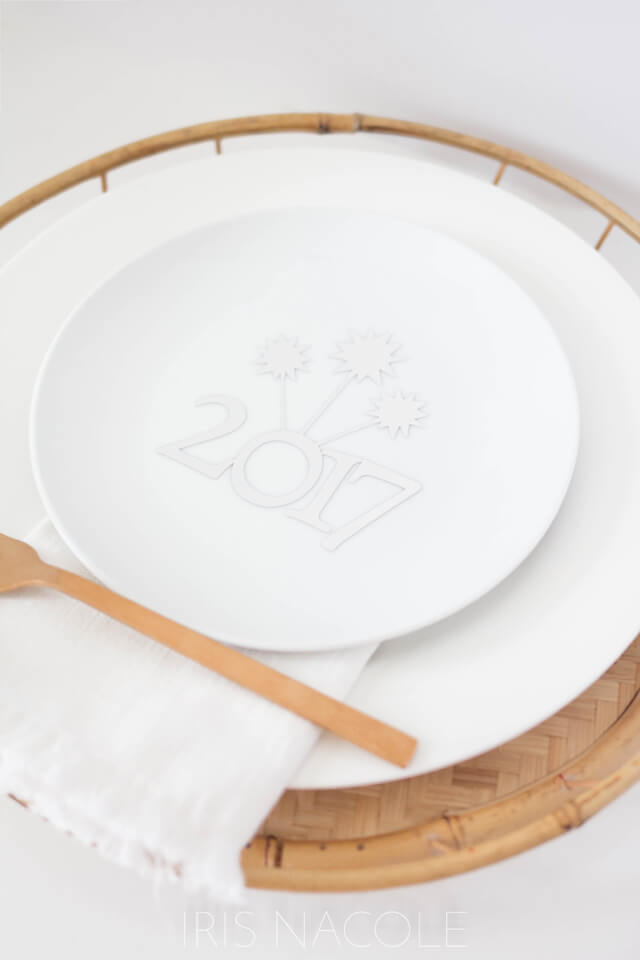 Care Instructions: Hand wash only. Not microwave safe.
* I suggest if you are planning to use this as a serving plate, to only serve dry solid foods such as cookies and cake on it as to avoid ruining the surface.
Happy New Year!
-Iris
FOLLOW IRIS HERE



Portfolio with an id of "craft_gallery" is not defined.