Happy New Year!!
I think my favorite thing about the holidays and the anticipation of a new year is the time with friends and family we see far too infrequently. How do you celebrate the New Year? Do you bring it with a big bash?
Well, the one thing every New Year party needs is a backdrop for photo taking! How else will you have a fun way to remember your beginning of year celebrations?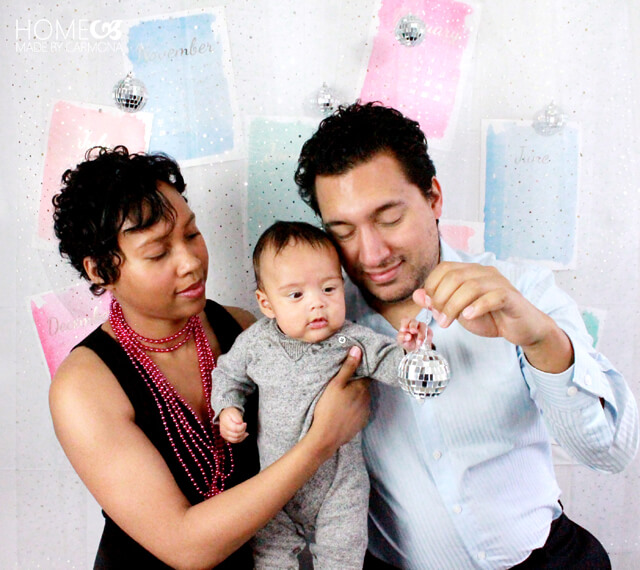 A photo backdrop doesn't have to be fancy to be effective. Just a few simple items slapped up on an empty wall, and the perfect props can make a world of difference!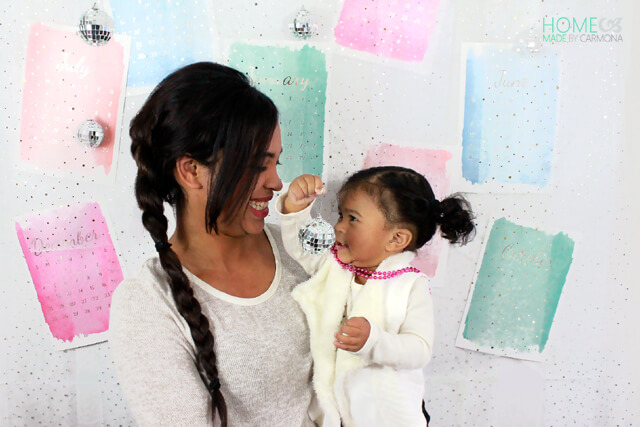 Use a plastic tablecloth for your backdrop color of choice. Static will cause it to cling to the wall, so it's easy to put up…use a little painters tape or washi tape to hold it in place. A few 3M hooks are the perfect way to prevent any damage to your walls, but allow you to hang your props from the top.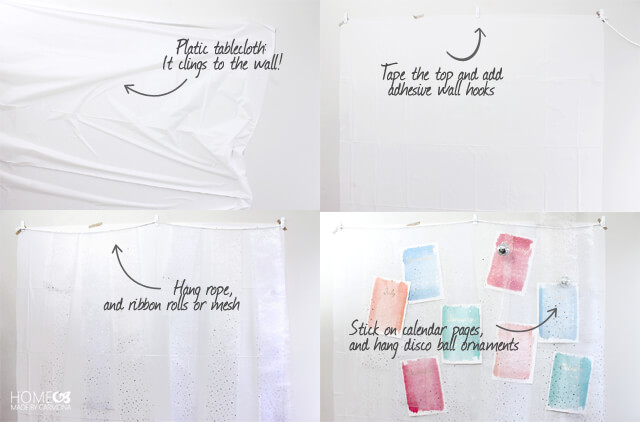 I hung ribbon mesh and disco ball ornaments, then stuck on a the pages of a pretty calendar using double sided tape. The tablecloth protects your walls from anything you want to stick to that surface.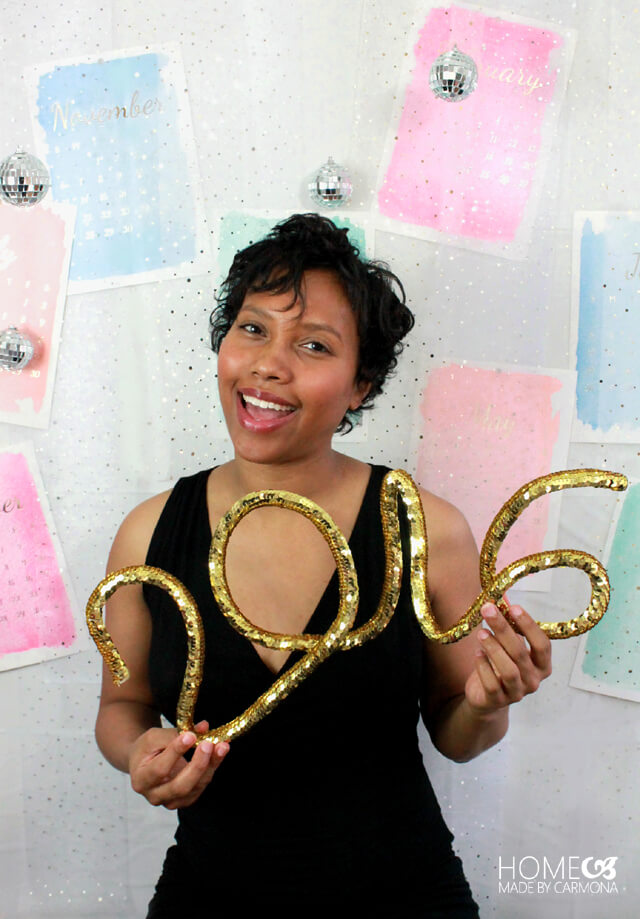 See? Super simple, but such a fun little backdrop!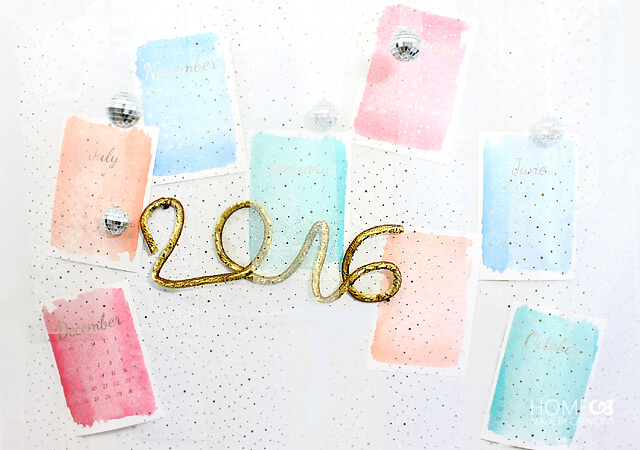 What awesome things do you have planned for your New Year celebrations?


[go_portfolio id="diy_gallery"]