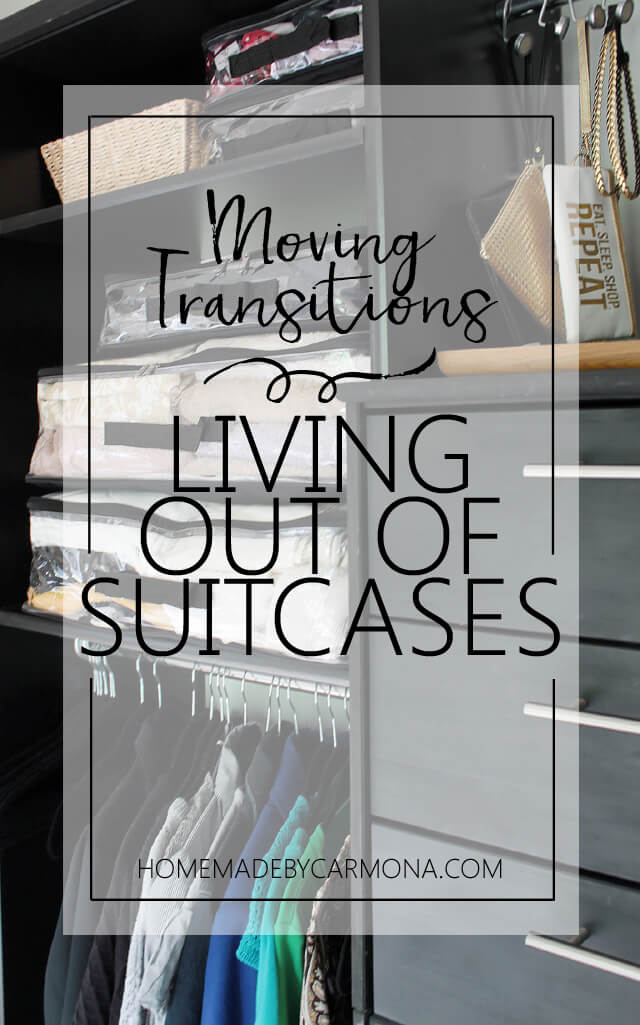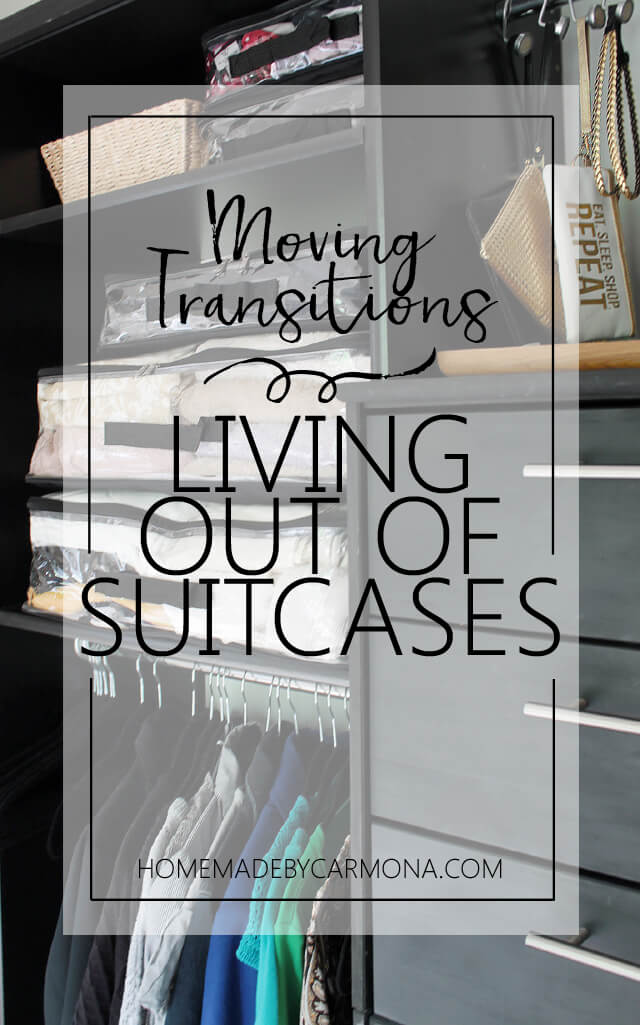 Well guys, I'm all packed up with nowhere to go!
In case you didn't hear the big news, I'm trading in the cold but beautiful shores of Lake Erie for the warmer ocean lined ones of North Carolina. I guess my snow shoveling days are over. I announced our move back in May, and here we are in August temporarily moving into an apartment until we can buy a new home. Ugh, slowest move known to man.
There is nothing worst than living in limbo during a moving transition.
There is nothing worst than living in limbo during a moving transition. You have to select what goes into storage, versus what goes with you into temporarily living. You find yourself living out of suitcases, forgetting small items that can make or break daily life. Then there's the worst case living scenario of moving from a hotel, to an apartment, and possibly back again! This is our challenge as we finally hunker down in a furnished apartment, and leave our things in storage in an entirely different state. Not my idea of a great time or a good move.
At least I'm getting through this move as gracefully and efficiently as possible. Want to know my secret weapon? My good friends over at EzPacking gifted me a set of Storage Cubes for my move, and this Complete Bundle packing set. This has made all the travel, moving, and living out of suitcases as painless as something like that can be, so I couldn't wait to share it with you!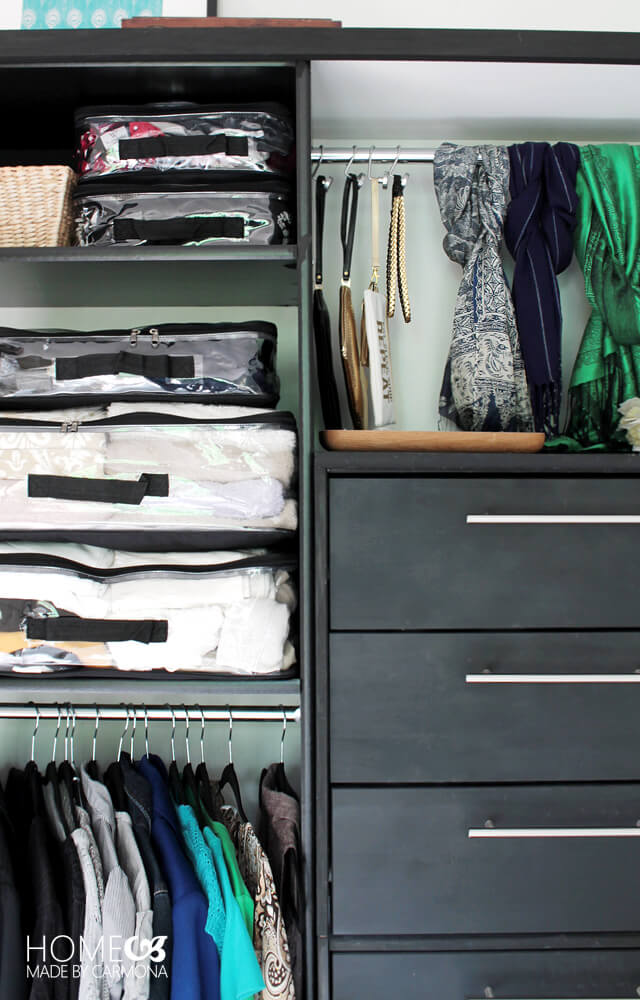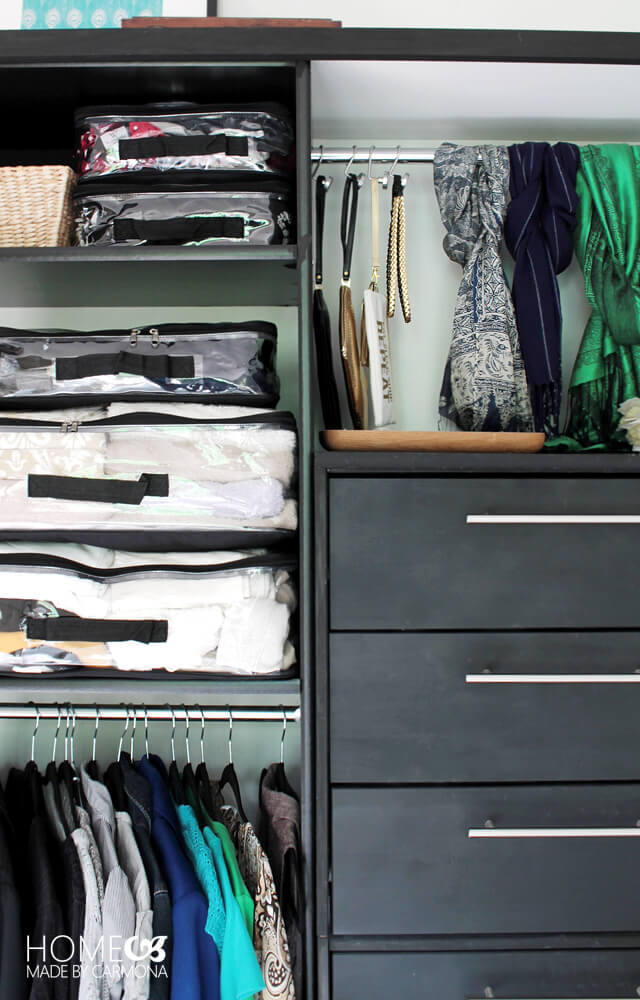 Let's go back a few months, back to when I was just preparing my house in Ohio to go on the market. I needed to start packing to be in a temporary living situation for an unknown period of time, yet keep the house perfectly show ready until the move date. Ya'all, I just about lost my mind trying to keep a magazine qualtiy perfect house with three kids. Why did I do that to myself? Oh right, because I was afraid my house wouldn't sell! Oh the joys (and stresses!) of buying and selling…
It's hard to keep a house attractive and box free while packing. That's where the EzPacking Storage Cubes came into play. I packed clothing, towels, and bedding I would need in temporary living, but could do without for the moment. Then I stored them attractively within our closets, where it was organized, all together, and easily accessible when moving day came. I think it helped a lot to keep things in the house a bit more minimal than normal for the moving process…it just shows better!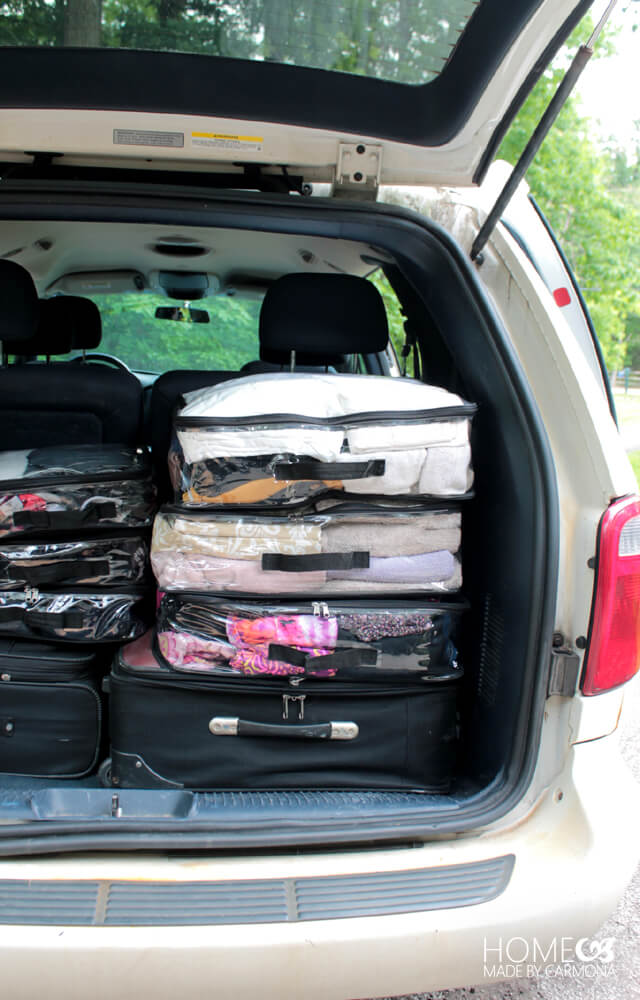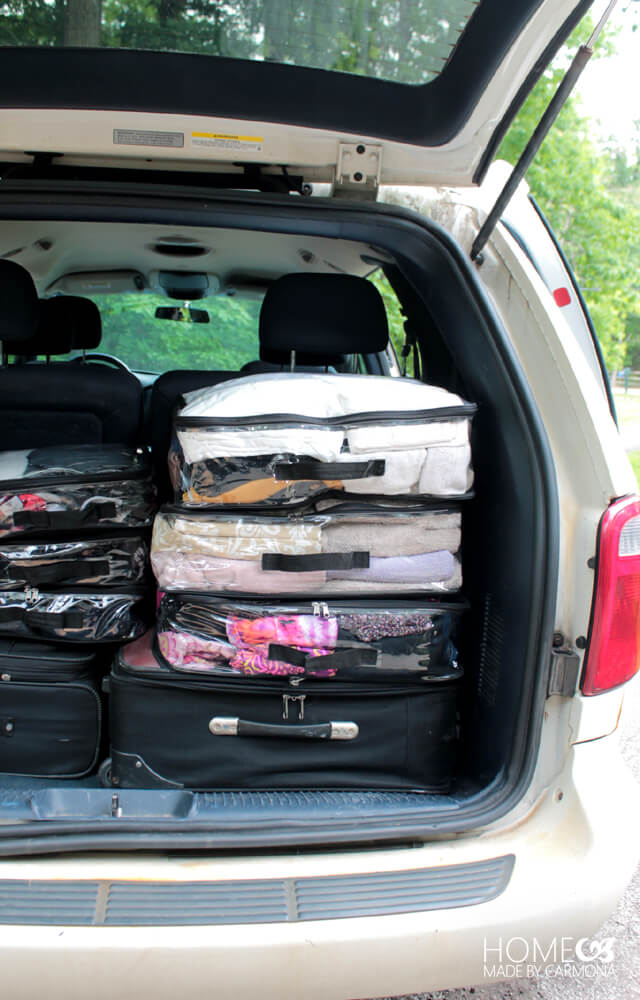 I admit, I was rejoicing when the day came to leave for North Carolina. No more stress over keeping the house perfectly clean and perfectly beautiful every moment of the day just in case there was a showing.
The Storage Cubes were easily carried out (yay for handles!) and stacked into the van on the eve of our big drive down to North Carolina. Even our suitcases were sporting superhuman levels of organization with packing cubes! Being an organizing junkie, I was totally geeking out about how well everything stacked in the suitcase and in the van.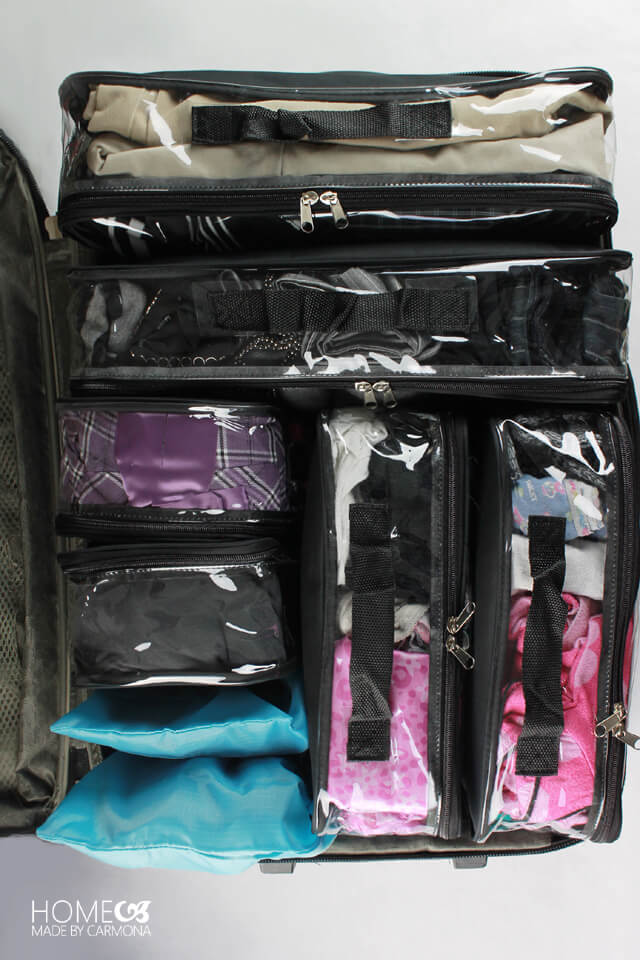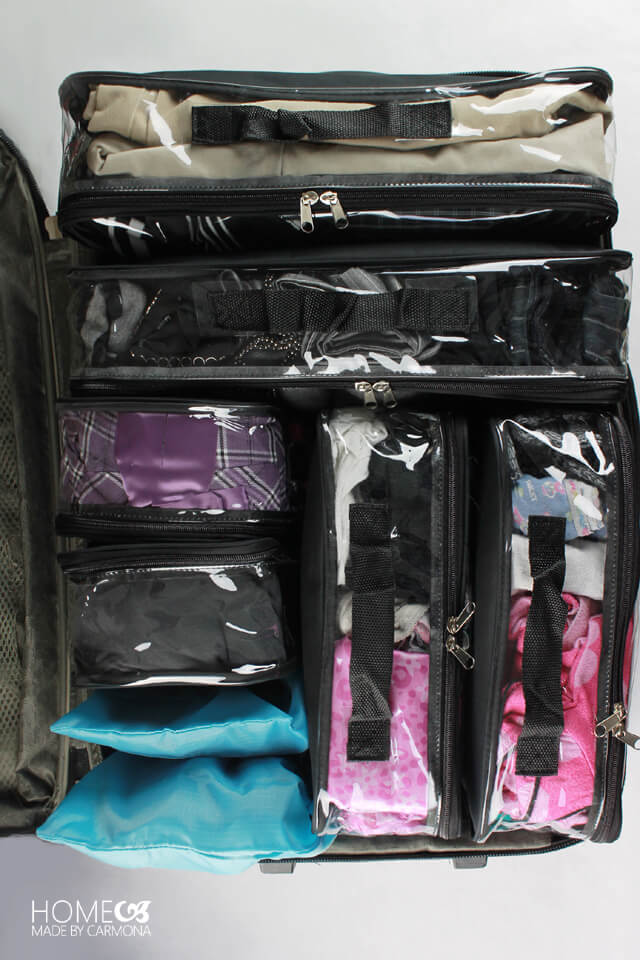 It would be 9 hour drive to North Carolina, and my glee over the perfectly packed cubes wasn't going to hold me for 9 hours. Plus I was determined to make the most of my trip, so I broke up the drive into two parts and stayed the night in beautiful Charleston, West Virginia, where the kids and I spent the day touring the town and enjoying the WV State Museum (which is free and fantastic by the way!).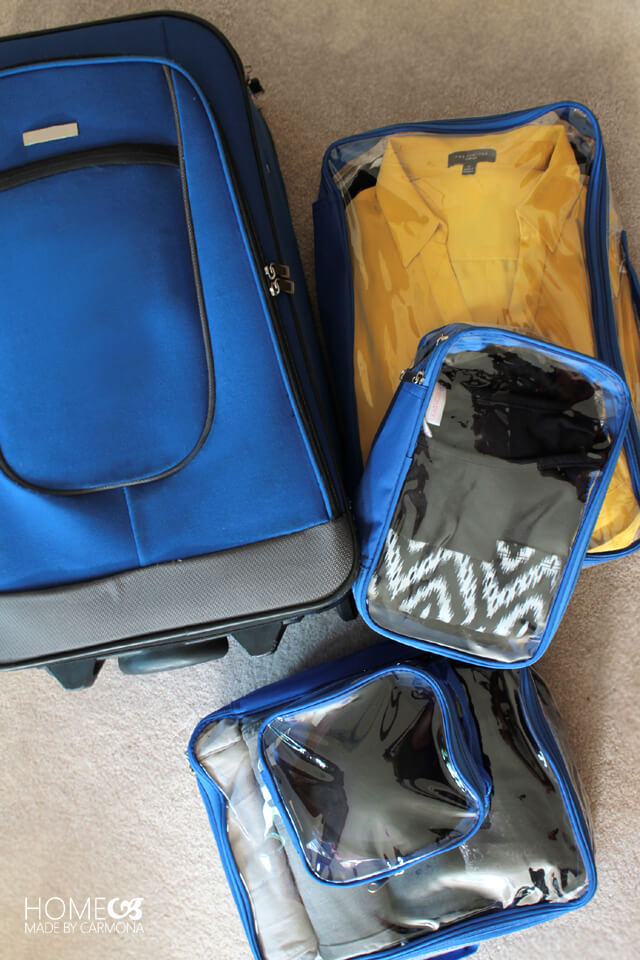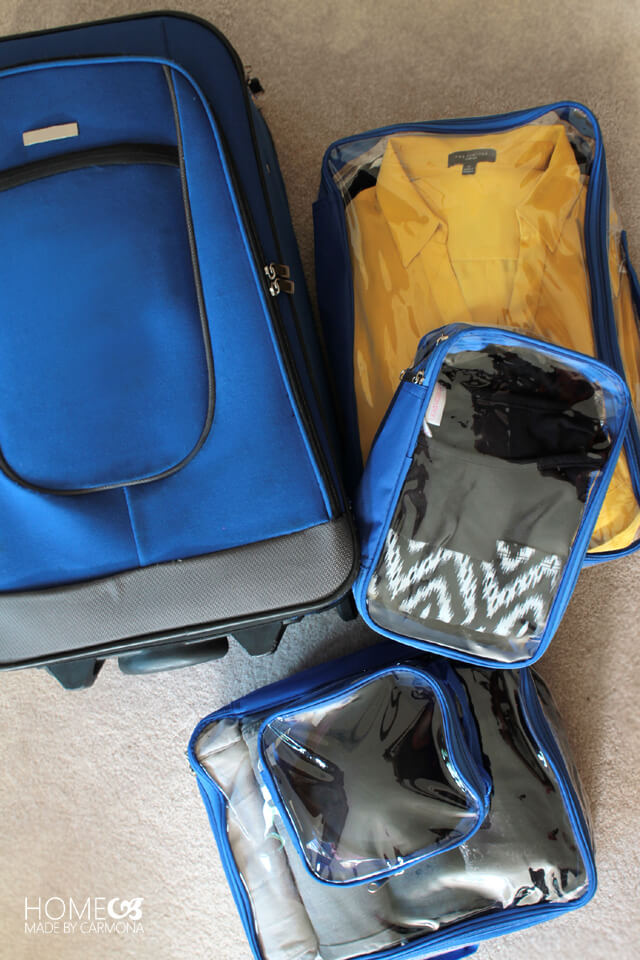 I mention this because I had already packed my suitcase with the things I would need for a business trip I would be taking just two days after having arrived in North Carolina, and another for a trip the kids would be taking… well I didn't have any more available suitcases for my overnight stay!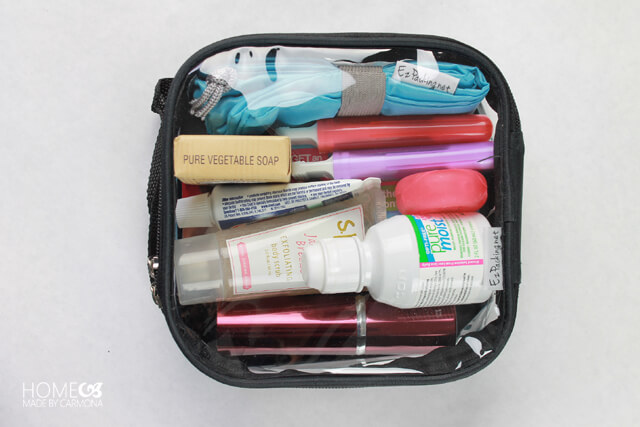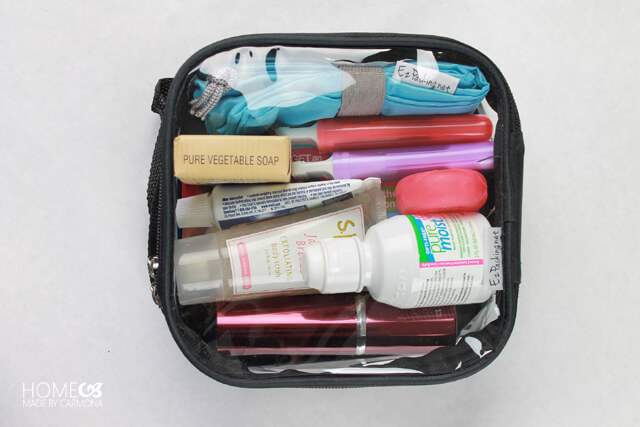 It turned out to be no problem at all! I kept one small and one medium sized packing cube just for what the whole family needed overnight, popped them a cloth tote bag, and took that bag with us into the hotel! Much easier than lugging a suitcase for a single night. It's nuts all the things we use our cubes for, and now my girls have laid claim to a cube each for all their storing needs.
We are happy to finally be in North Carolina, it was hard to be apart from my husband who came down early for the new job. Now are "settled" (ha!) into a temporary living apartment for the moment, and still keeping our linens and winter clothes organized in Storage Cubes the closet. But I am so ready to be in a home of my own again, where I can unpack, paint walls, and feel comfortable.
Wish me luck as we go house hunting this week!
[line]
Psst. This isn't my first time using packing cubes from EzPacking…last year I shared how thrilled I was to find the ultimate organized suitcase solution for travel! I even provided you with my handy dandy free printable travel checklist! Did you miss it? Check it out here.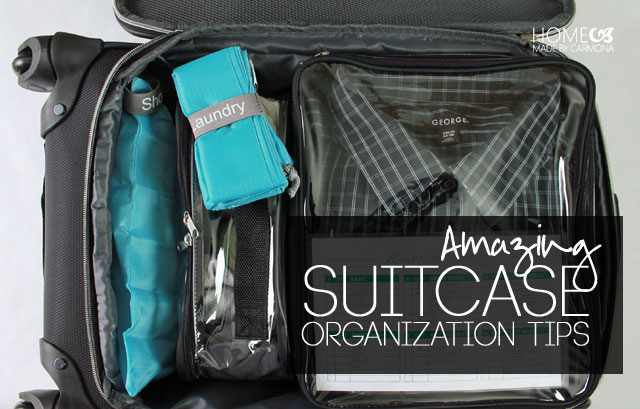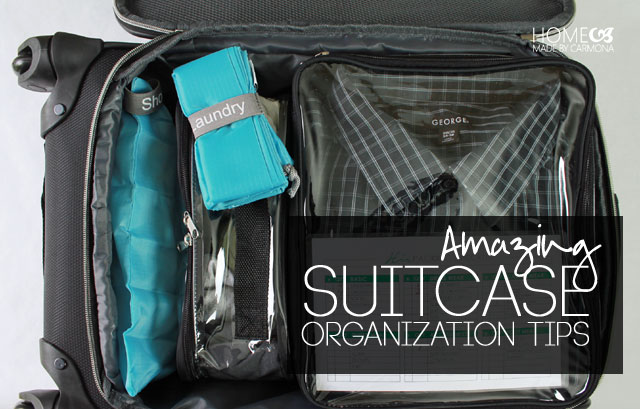 *A special thank you to EzPacking for graciously gifting me these incredible products. You made my moving nightmare bearable!
Follow EzPacking @ Instagram, Facebook, and Pinterest for more great packing tips! For my international readers, EzPacking does ship internationally, but you'll want to contact them at contact[@]ezpacking[dot]com for a custom quote on international shipping


[go_portfolio id="organize_landing_page"]