When major makeovers aren't in the budget, a can of paint and a few inexpensive accessories can make all the difference!
This dining refresh only involves painting a hutch, buying a new set of chairs, and some new stylish dishes. Yet the entire look is completely different in design style. No matter what your preferred style is, you can bring your own look into a space with a few simple tweaks!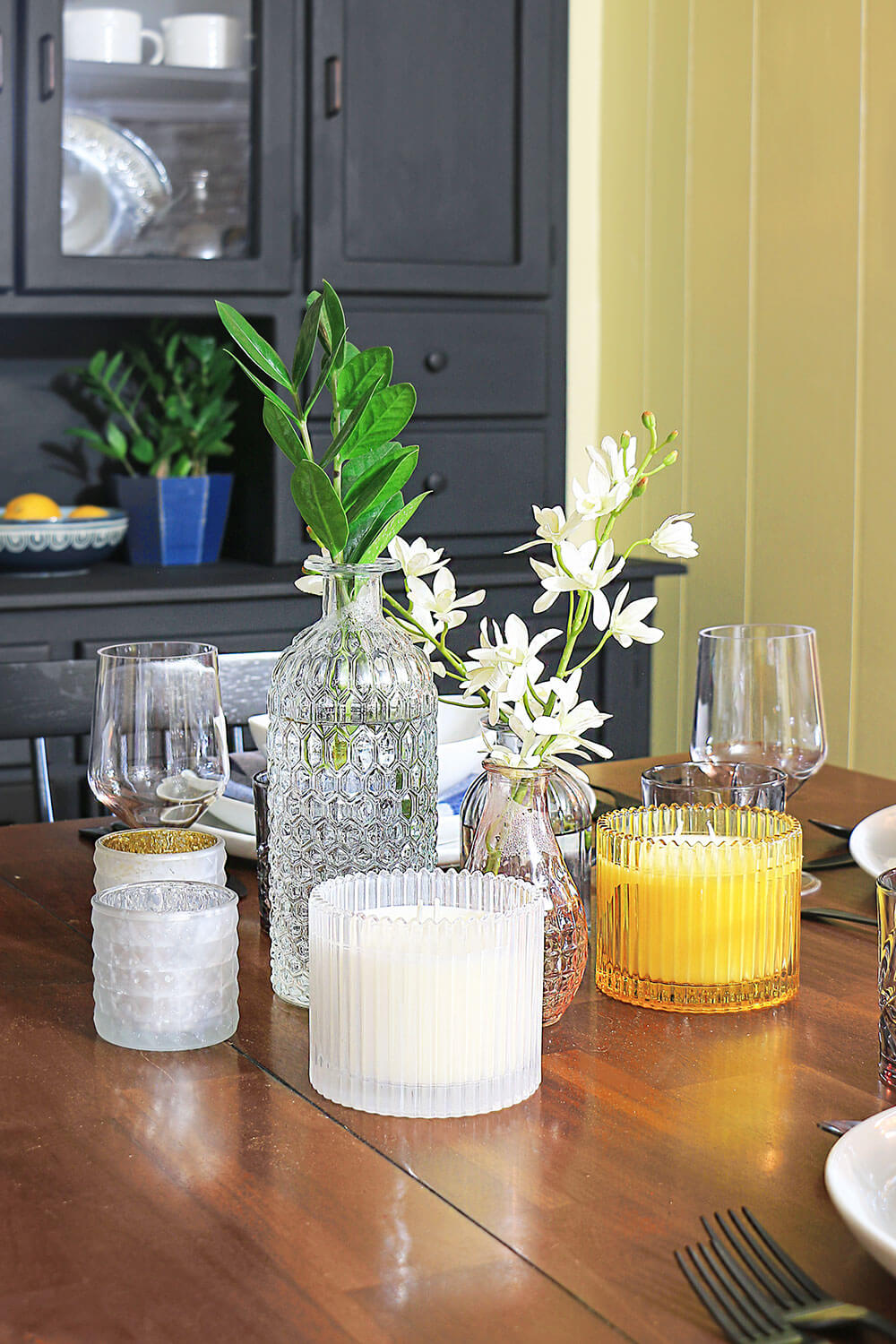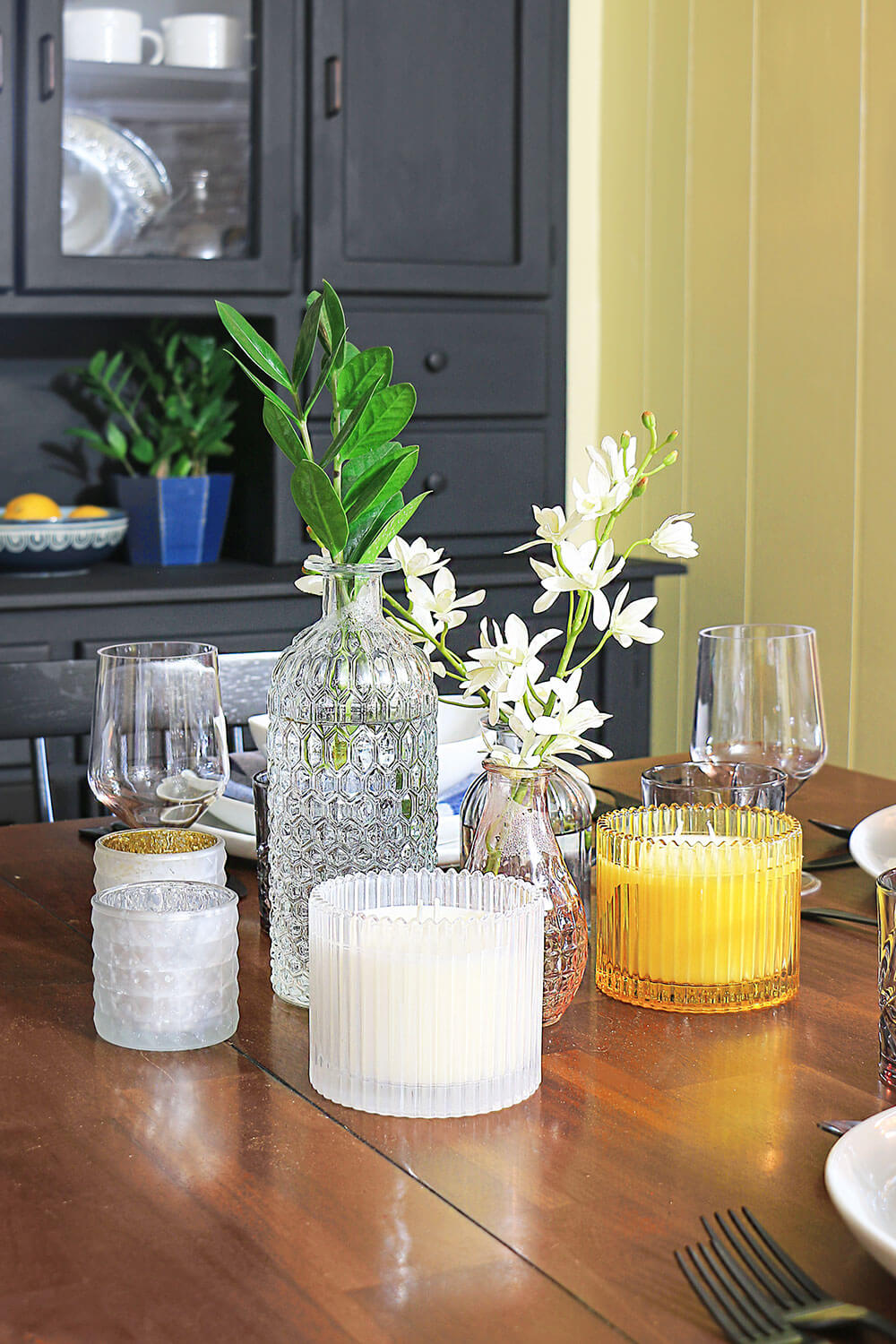 *This post is awesomely sponsored by our friends at Better Homes & Gardens at Walmart! Affiliate links contained below
A friend from church had been joking that I needed to come help her work on her house. Well the joke was on her, because when Better Homes & Gardens challenged me to do a refresh for someone, she was the one I called. I pretty much said "hey Gayle, can I take complete control of your home?". Haha, obviously I asked what she had been hoping to accomplish in her space, and did some digging to see what her taste was first.
A Hutch & The Magic of Paint
Never underestimate the power of a simple coat of paint, because it can do wonders! Gayle had been wanting to paint the hutch so the style more truly reflects her taste.
The orangey stain on the hutch made it look outdated and gave a country vibe to it. I want to bring a contemporary elegant feel to this hutch, and a darker painted finish would do just that.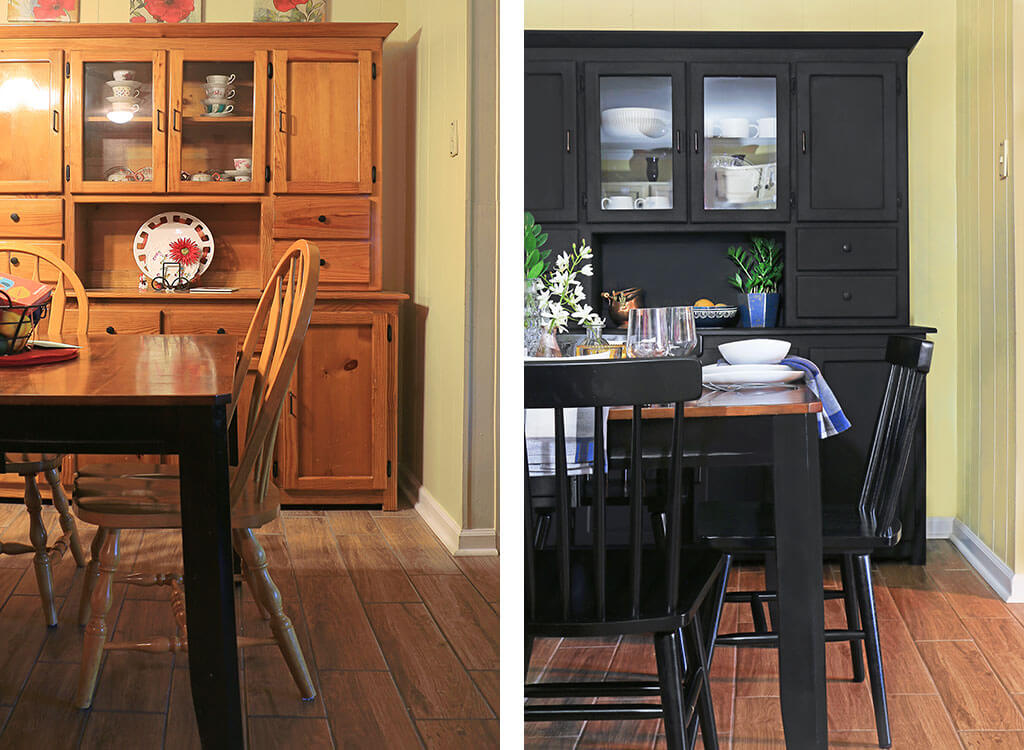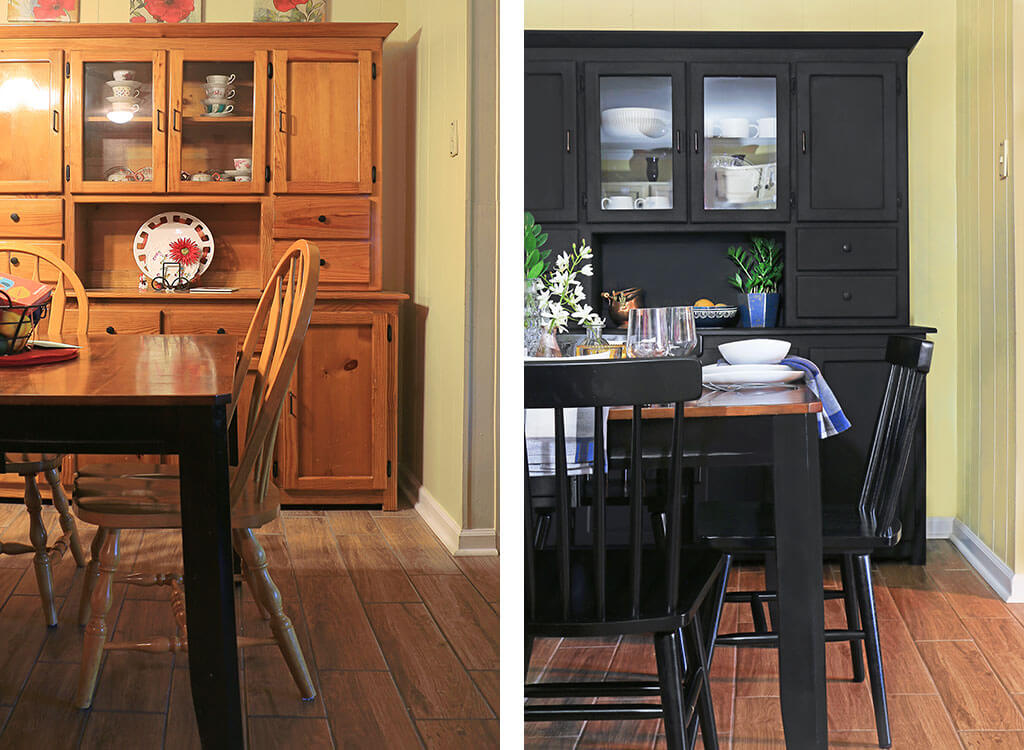 A fabulously priced set of new Better Homes & Gardens Gerald dining chairs match the new look of the hutch perfectly.
Quick Paint Tip: Do It Right The First Time
The hutch should have been a quick day job, but I swear I hit every obstacle along the way. All it needed was a light sanding to remove some of the polyurethane, chalk paint, and wax to finish it.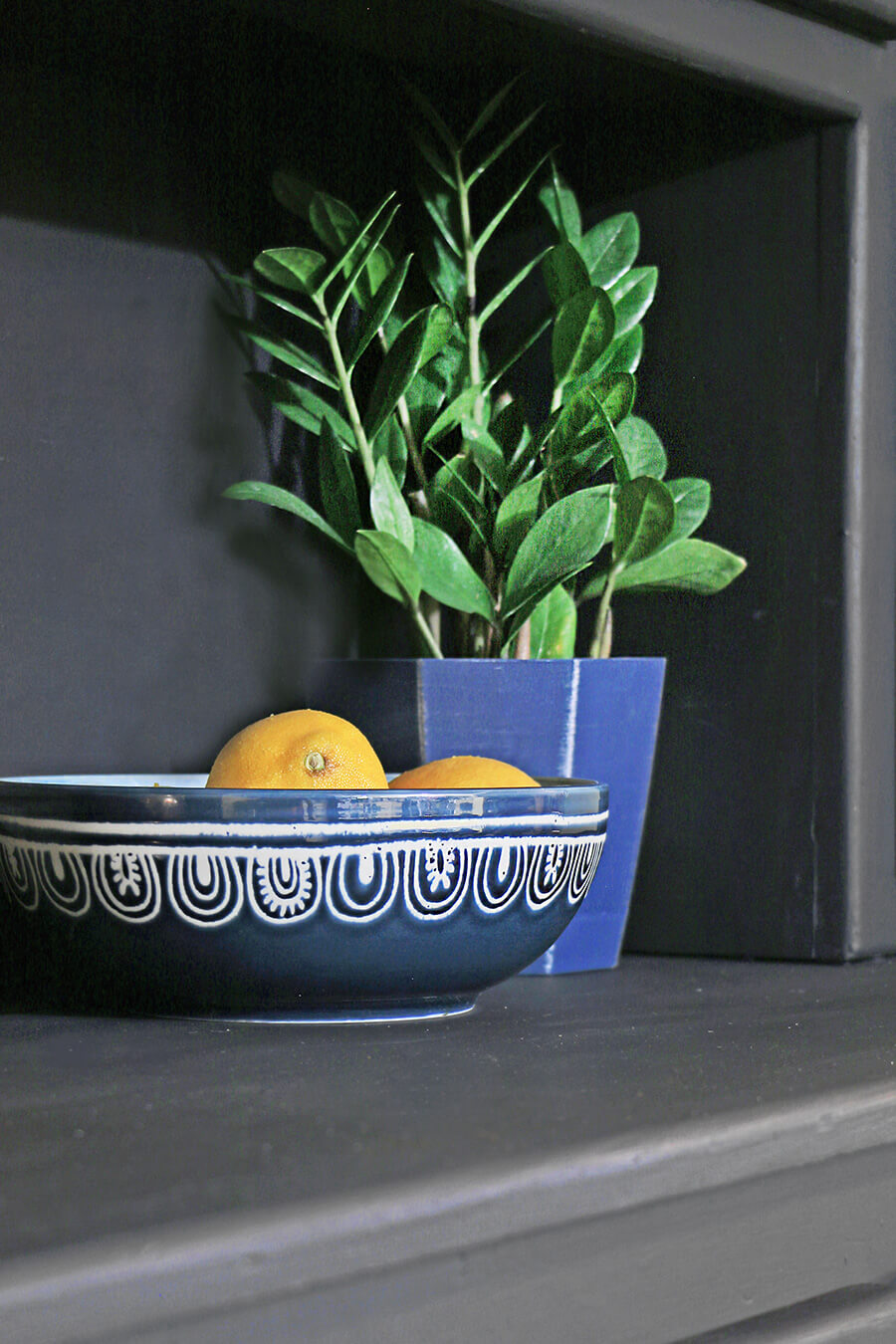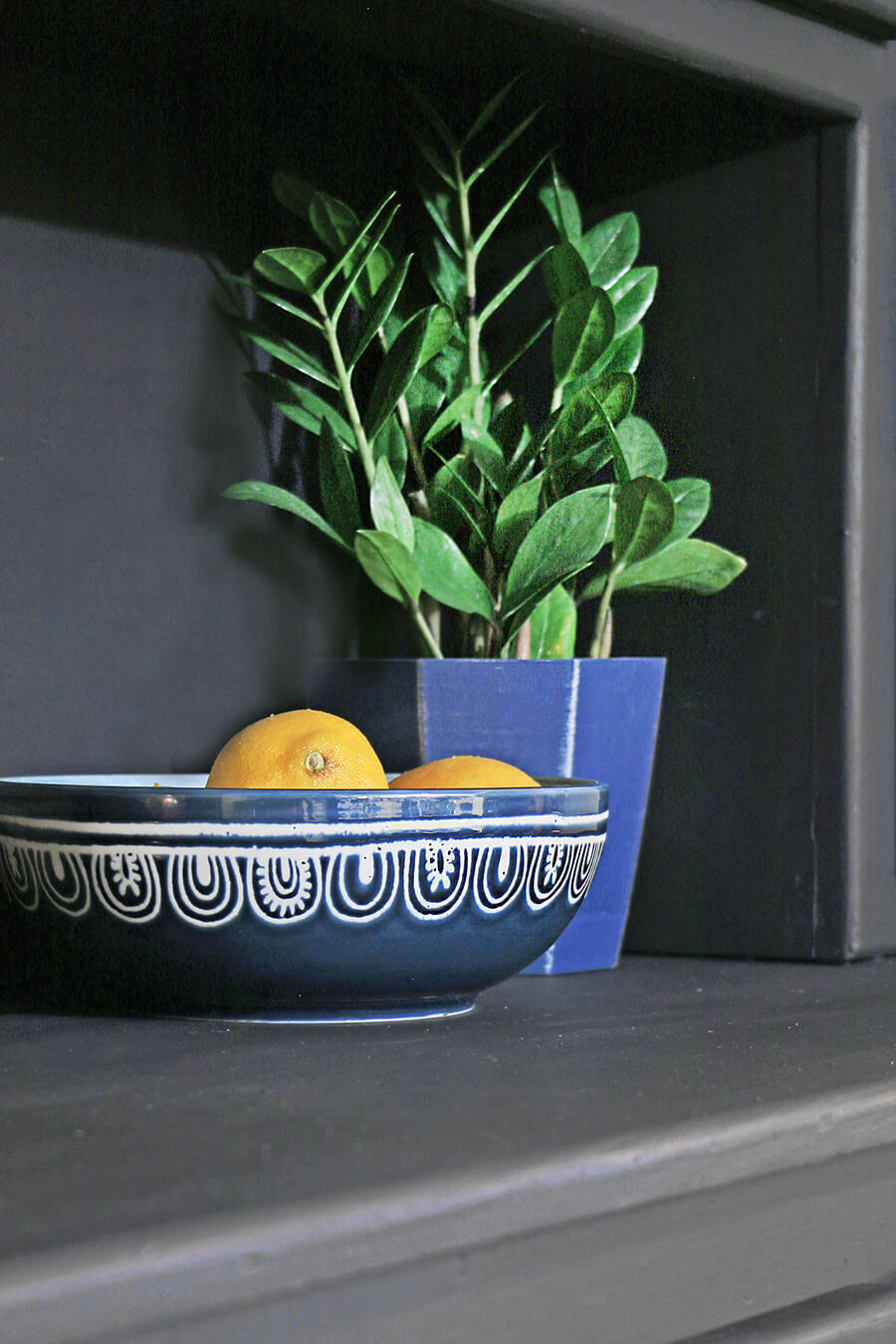 Unfortunately I sunk a ton of unnecessary time into this project using the wrong paint. A gentleman in the paint department suggested I use door paint for an extra sturdy finish. That paint made it way too glossy for our taste, and a dying sprayer made the finish bumpy instead of smooth. To cover the oil-based door paint fiasco, we had to go over it with KILZ primer before we could chalk paint it. Essentially I painted that hutch twice, so learn from my mistake and leave the door paint for doors.
Dining Refresh For Less
With the hutch painted, a new set of dishes would be both decorative, practical, and inexpensive. Gayle needed some new dishes, and my philosophy is to fill existing needs with a ton of style.
This Monroe Oval Better Homes & Gardens dinnerware set has such a beautiful flair to it, while maintaining a simple clean look that allows it to pair well with other dishes. And just because these claro glasses look fancy doesn't mean they aren't kid friendly…they are actually melamine!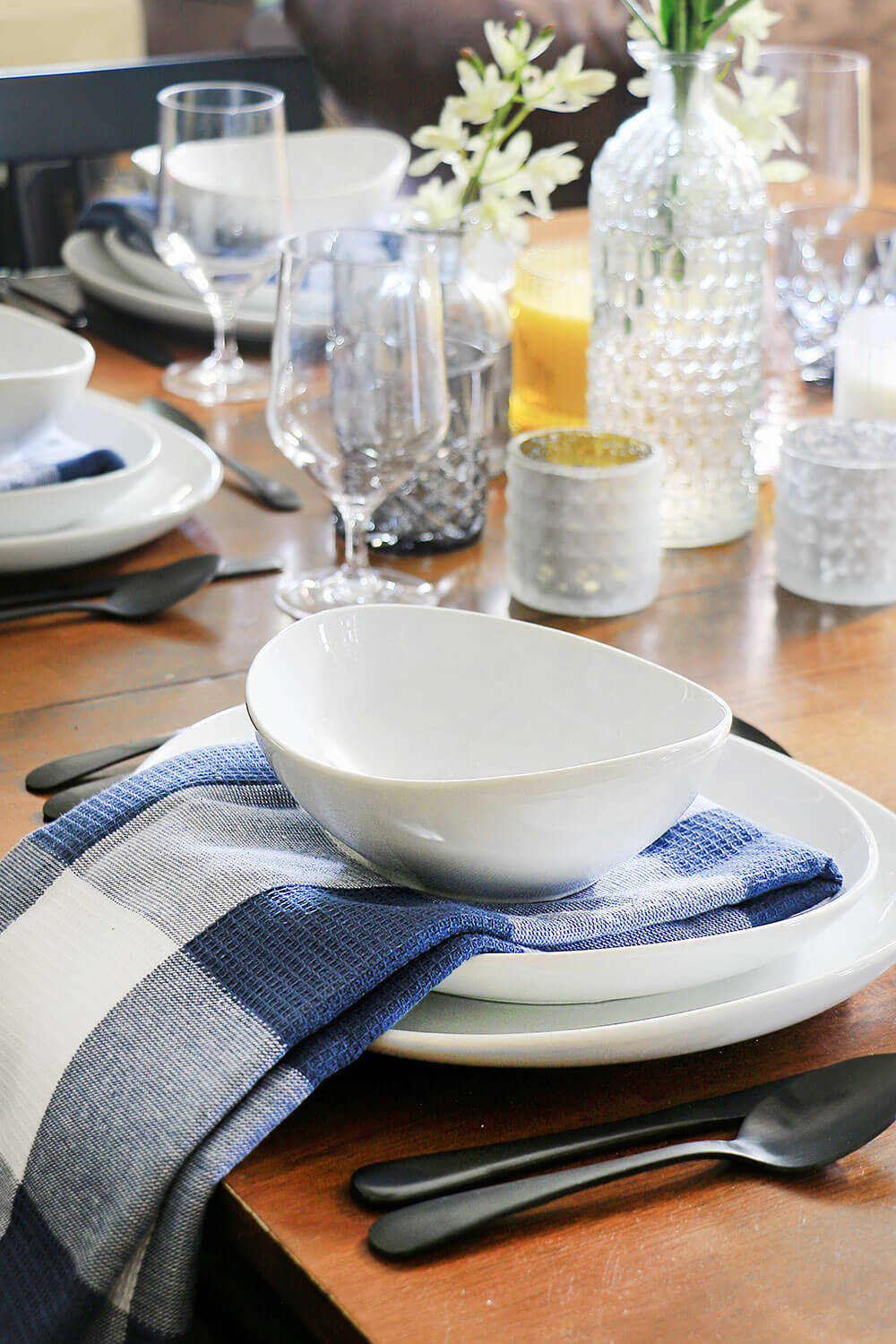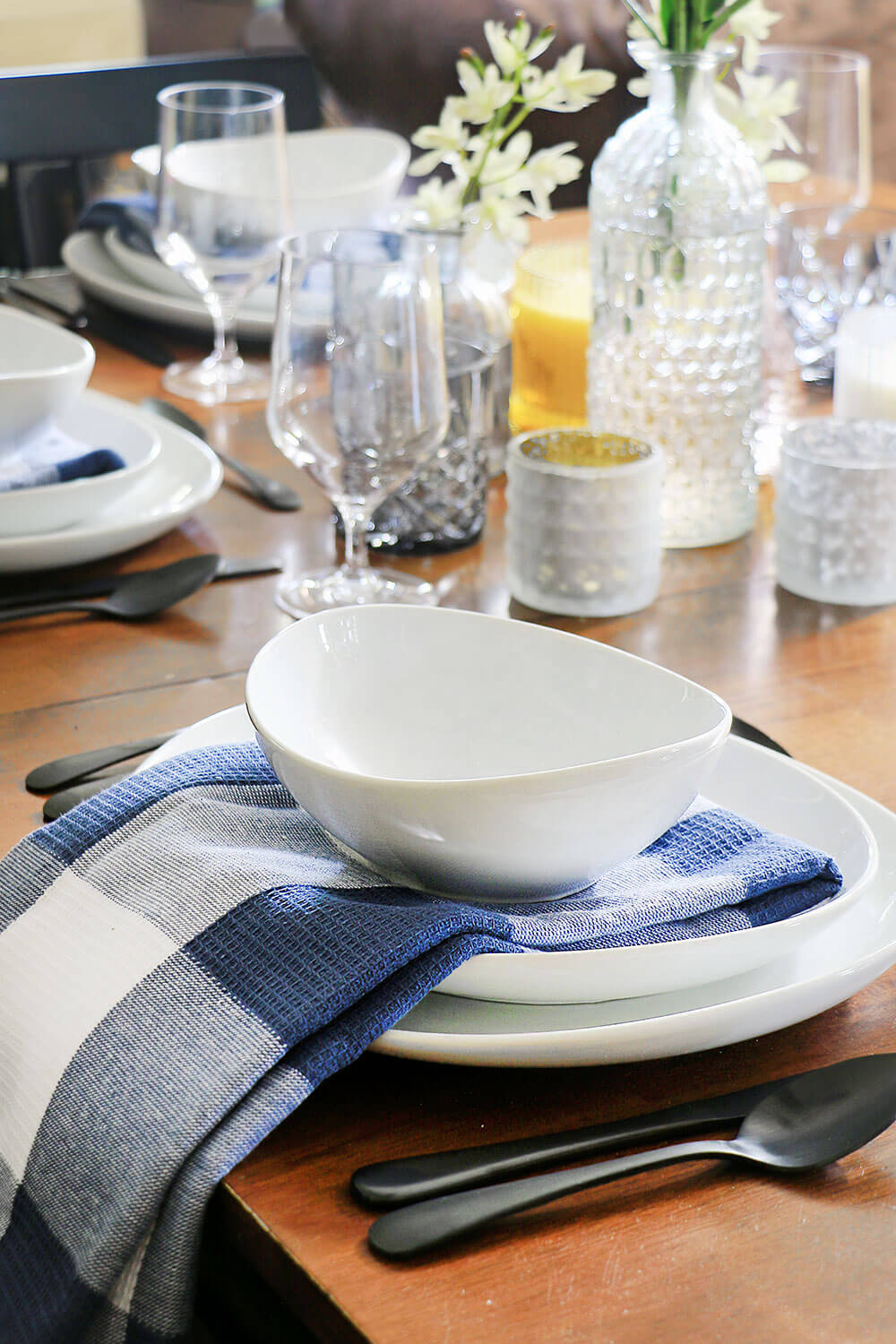 I'm a fan of using kitchen towels in place of cloth napkins. Kitchen towels have dual use, and do a better job of catching accidental spills.
While Gayle's kitchen and dining room has red accent pieces, she is slowly trying to phase some of those out. So I thought I would bring in some beautiful blue-green hints into the space via movable pieces such as this gorgeous teal oval dish and matching bowl, and of course via the dish towels. Removable pieces that can be put away in the cupboard means she can change her accent color anytime she likes.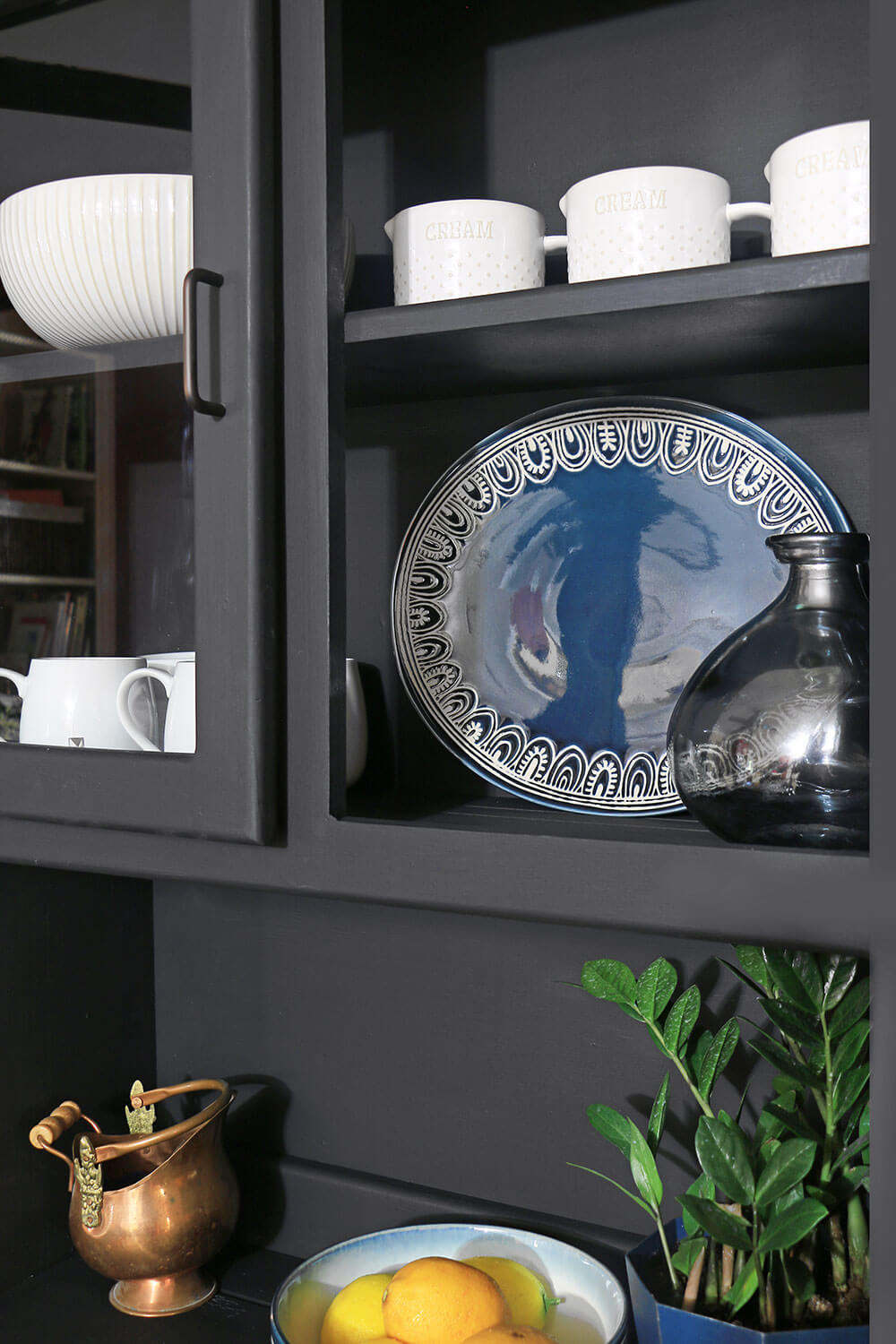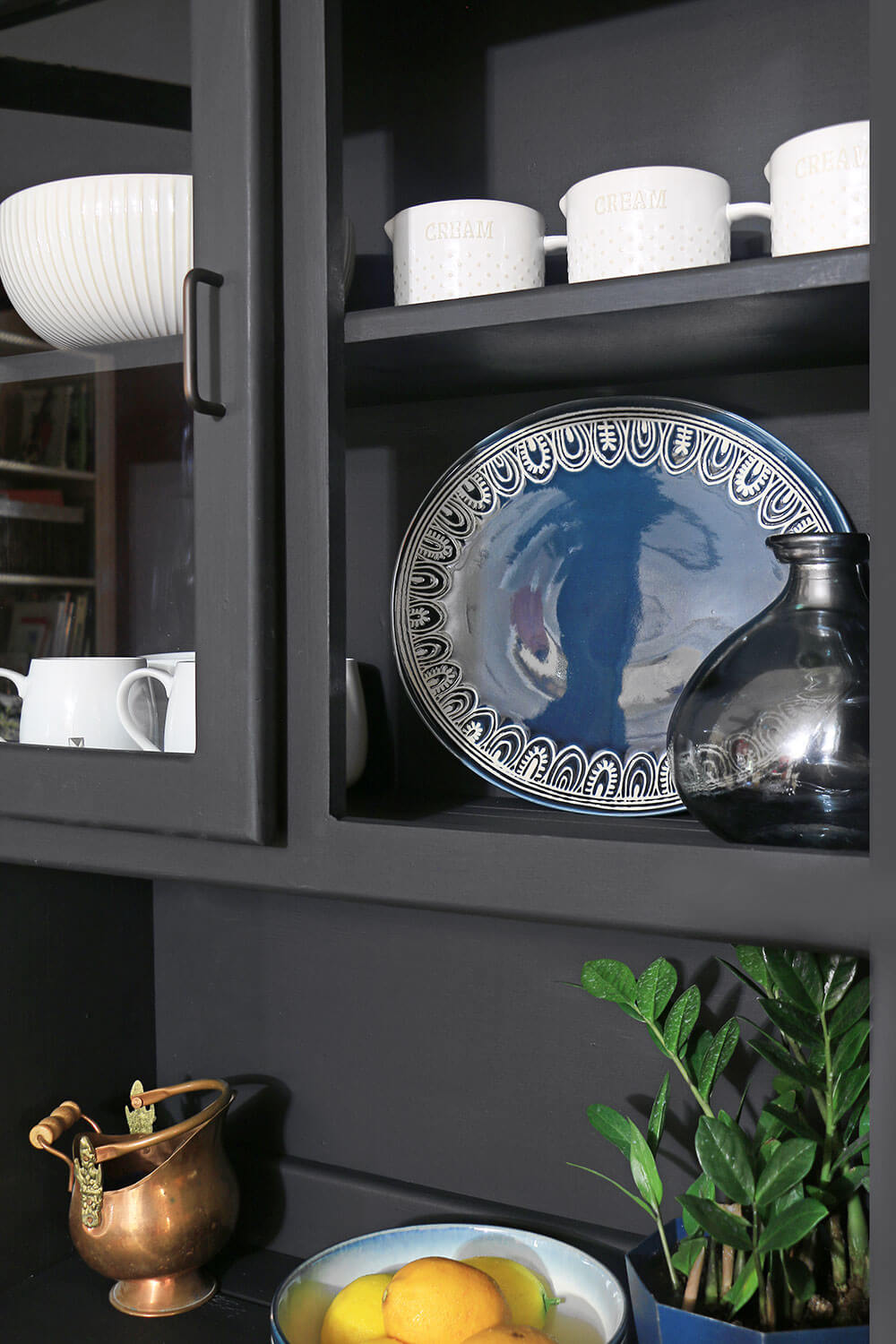 For the rest of her dishes I went with the beautiful creamy white modern farmhouse hobnail pitcher and striped serving bowl. These will go with any color and set she brings into her space in the future.
Make Each Piece A Statement Piece
Just because something fills a need doesn't mean you shouldn't consider it a design element. Take that opportunity to buy pieces that will become a statement in your home…even the dishes and utensils of choice. Gayle really wanted these utensils in matte black, and I love the edgy design element they add. They also come in gold and copper finish, and I personally own a set of each!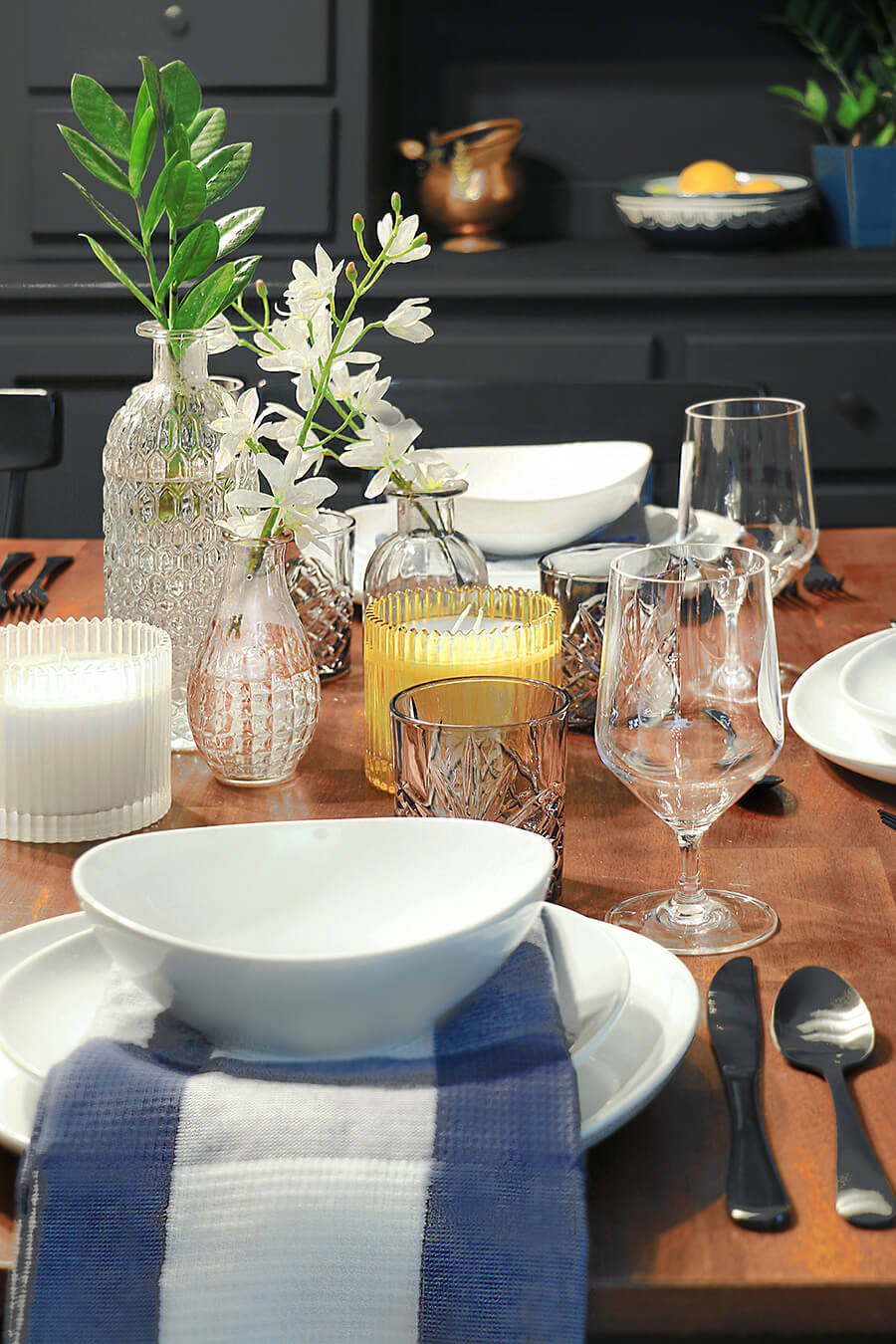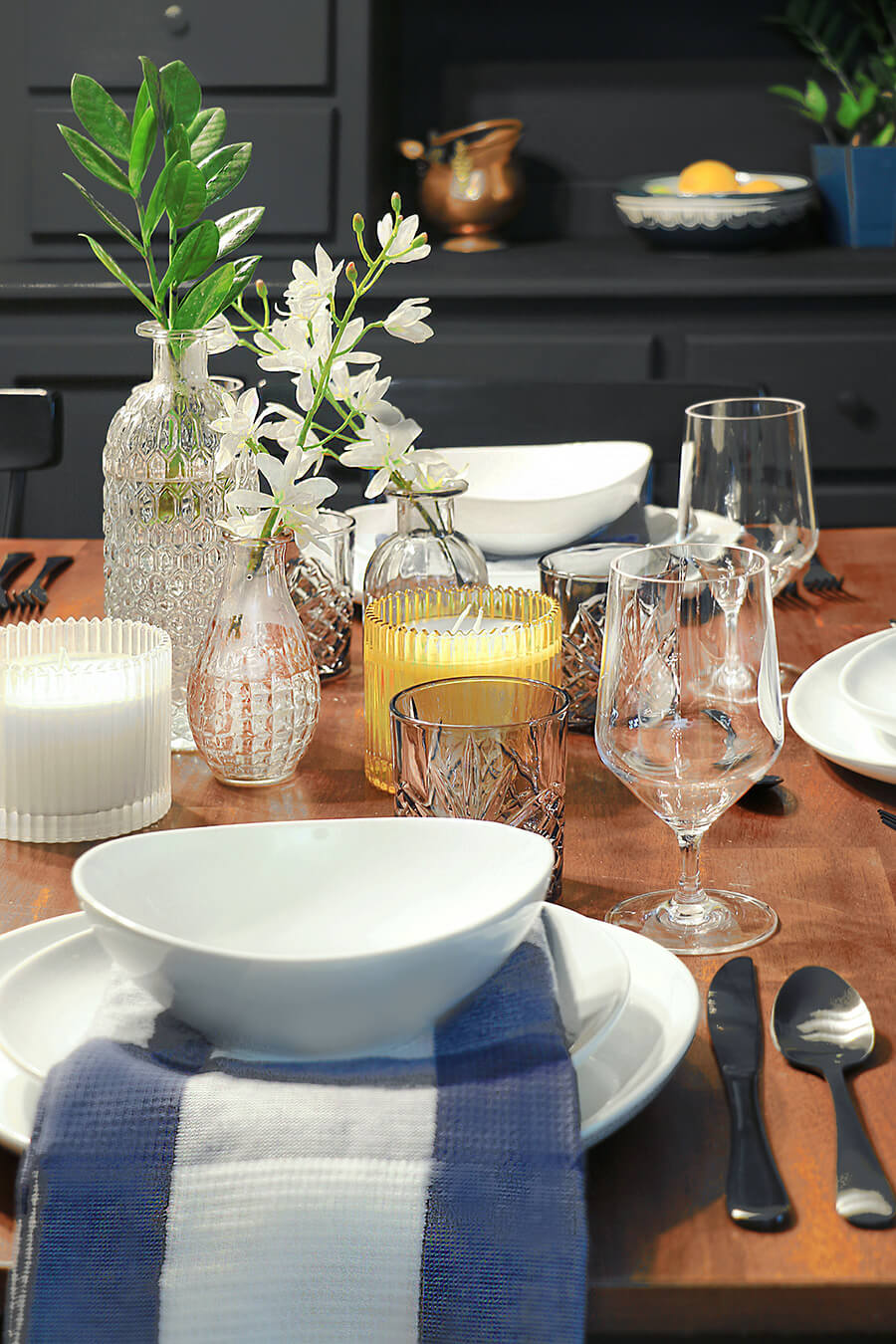 I hope this mini dining refresh shows that small changes can make a big difference. And you don't have to spend a whole lot of money to make your home special or uniquely you!


[left]
The Better Homes & Gardens Live Better brand carried exclusively by Walmart partners with Home Made by Carmona every month on a new challenge. You can find the Better Homes & Gardens brand line carried exclusively by Walmart. For more inspiration and the latest line of goods, you can follow them on Facebook, Instagram, Twitter, and Pinterest.
**I am honored (and excited!) to be part of the Better Homes & Gardens Live Better influencer network, and am compensated for sharing a few of my favorite things, projects, opinions, and my own original ideas with you.
[/left]
[right]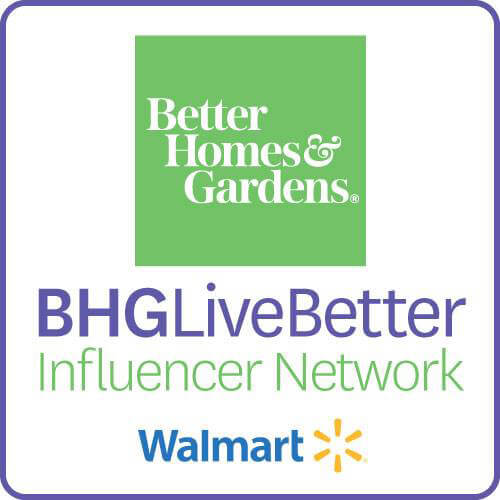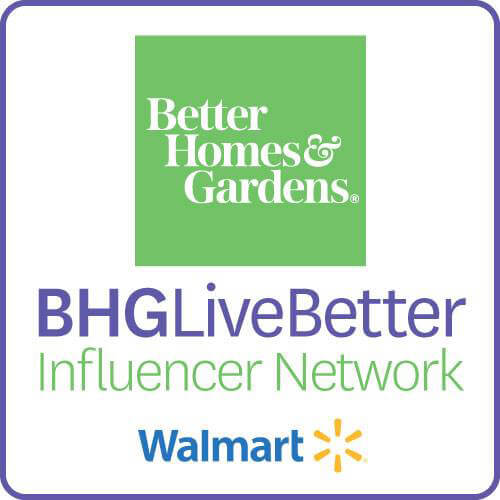 [/right]


[go_portfolio id="decorate_landing_page"]