We had such big plans for 2020… a trip to Japan that our kids have been working and saving for over a year now (it was going to be our first real family vacay!), a homeschool field trip to DC, several gigs and conferences I had are canceled, and the kids are severely missing their homeschool coop, other classes, and church due to self quarantine aka staying-home.
Wow, things changed so quickly. Can someone show me where the skip button is on this thing?
That being said, I'm not complaining. Not in the slightest… Yes, we may have had our plans cancelled, and we've suffered some financial loss (as most of us have), but for the moment we have our health, our jobs, and each other.
Plus, we've had 5 weeks of quarantine to go through all 5 stages of grief. One stage per week I guess. Haha!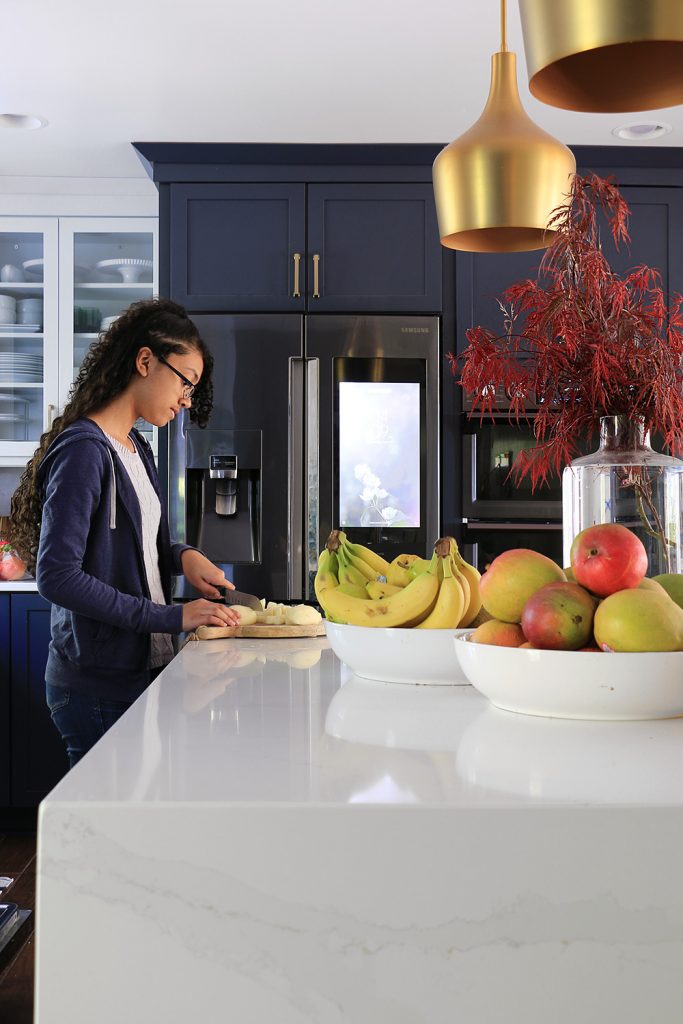 What Daily 'Shelter-in-Place' Life Looks Like For Us
Oh man, the memes on social media about sudden-onset homeschooling have me cracking up!
I feel like saying welcome to my life! Our kids are homeschooled on the regular, and I work from home… So in some ways, it has just been business as usual around here for us.
A few things have changed… and I think if the libraries nearby had stayed open, my kids would have coped with the closures of church, and all their extracurricular classes and social activities a lot better.
In the meantime, life as normal for us involves the girls each having rotating household tasks daily. Between school and household jobs, that keeps them pretty busy. Plus, we have invested in supplies for each of them to foster healthy hobbies of interest. I ordered Fiora a Kitchenaid mixer for all her baking on CookingWithCarmona.com, I got Priya all kinds new art supplies, and I just bought Sayuri a ukulele. Items they have wanted forever!
Over the years, I learned that giving the kids responsibilities to handle the household kept them busy, freed up some time for me to get uninterrupted work accomplished, and made them very capable young people!
I would say we have handled staying home much better than most because we already have a work/homeschool groove going. On the other hand, my poor husband is new to working from home, and has lost all sense of time.
Meanwhile for me, it's photo taking, remodeling, writing articles, and business as usual around here…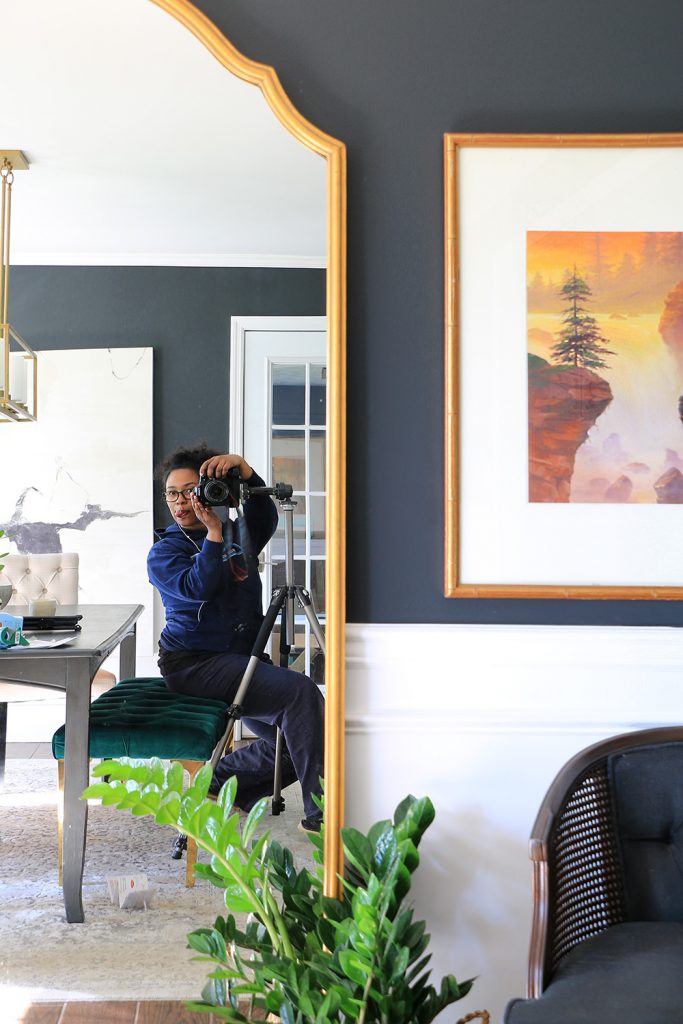 But I Have Definitely Been There…
Trust me, it wasn't always smooth sailing! Hearing the experience of others being stuck at home and trying to juggle home school and work is giving me flashbacks to when my kids were little.
My kids are 12, 14, and 15 now… but can you imagine when I was a stay-at-home mom to a new baby, a 2 and 3 year-old? I lived halfway across the country from family, and couldn't afford to pay someone to come help babysit or even help around the house. We only had one vehicle, and I was usually housebound with the kids.
Frankly, there were times I felt like I was losing my mind. My house was kind of a disaster, and I felt like I was failing all the time. All I wanted was to see other human beings that weren't knee-high and didn't talk about Dora the Explorer incessantly.
And although I've chosen to homeschool my kids, while it has been thrust upon many right now. It doesn't mean I was eager to do so…I did it because I felt it was best for my kids in the location we were living, and the time of life we were in. Let's just say I'm not the cute homeschooling mom with all the charts on the wall and clever lesson plans who always seems to be knocking it out of the park. It has been an uphill battle with small improvements for the win. So give yourself a break! Everything won't be perfect, and that's okay.
Making Time Together Special
It's not easy when your kids are teenagers and have lost the magic of special time with mom and dad. But that doesn't mean we can't work hard to make time together memorable!
We all have more together time than anticipated due to the quarantine, so one of the ways I'm trying to make this time special is by trying new things, waiving normal house rules, and ordering supplies to help encourage the girls hobbies of choice.
We're cooking new foods we've never tried before, spending time making campfires in the yard and baking campfire bread, having family game time, at-home movie nights, and more.
>>RELATED ARTICLE: 5 Ways To Make 'At Home' Movie Night Epic!
And I'm not the only one! I've seen pictures of many creative moms out there making the most of the situation! My own sister pitched a tent in her driveway for some fun 'lunch camping' time with her 4-year-old.
This is the time to make memories. Because whatever happens, hopefully we all have some moments that bring a smile to our faces during this time.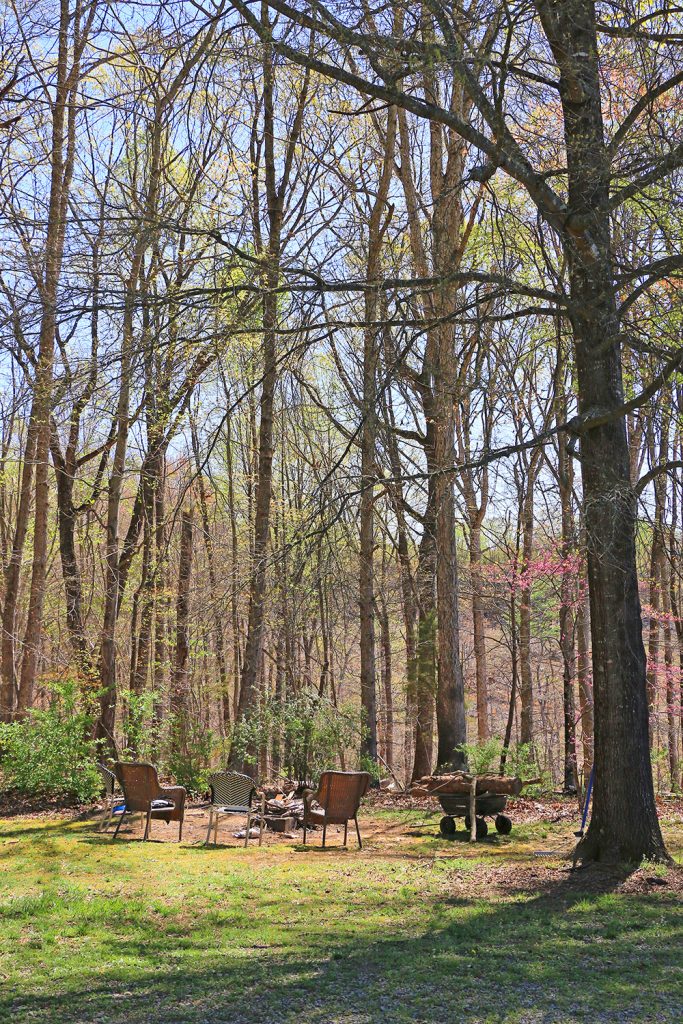 I'd love to know what you are doing to make quarantine life feel a little less like house jail for your kids. The more we share ideas, the better we can improve each other's time in quarantine!