*Paint is provided courtesy of my friends at Behr® Paint
An entryway may seem like an insignificant space, but it's the one that greets you as you come in, so why not give it a little time and attention?
Have a small entry? You'll love our previous article on important elements for a small entryway.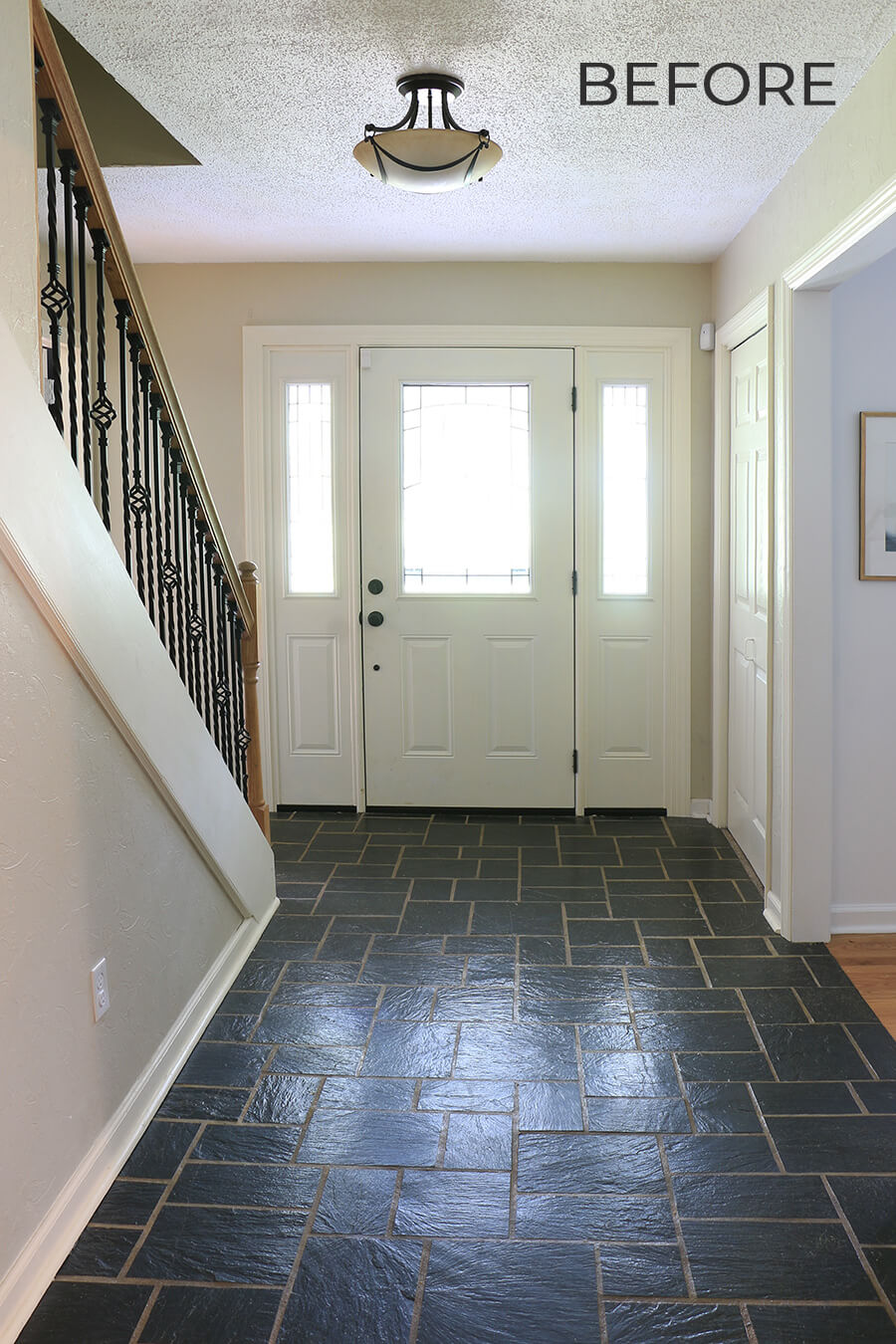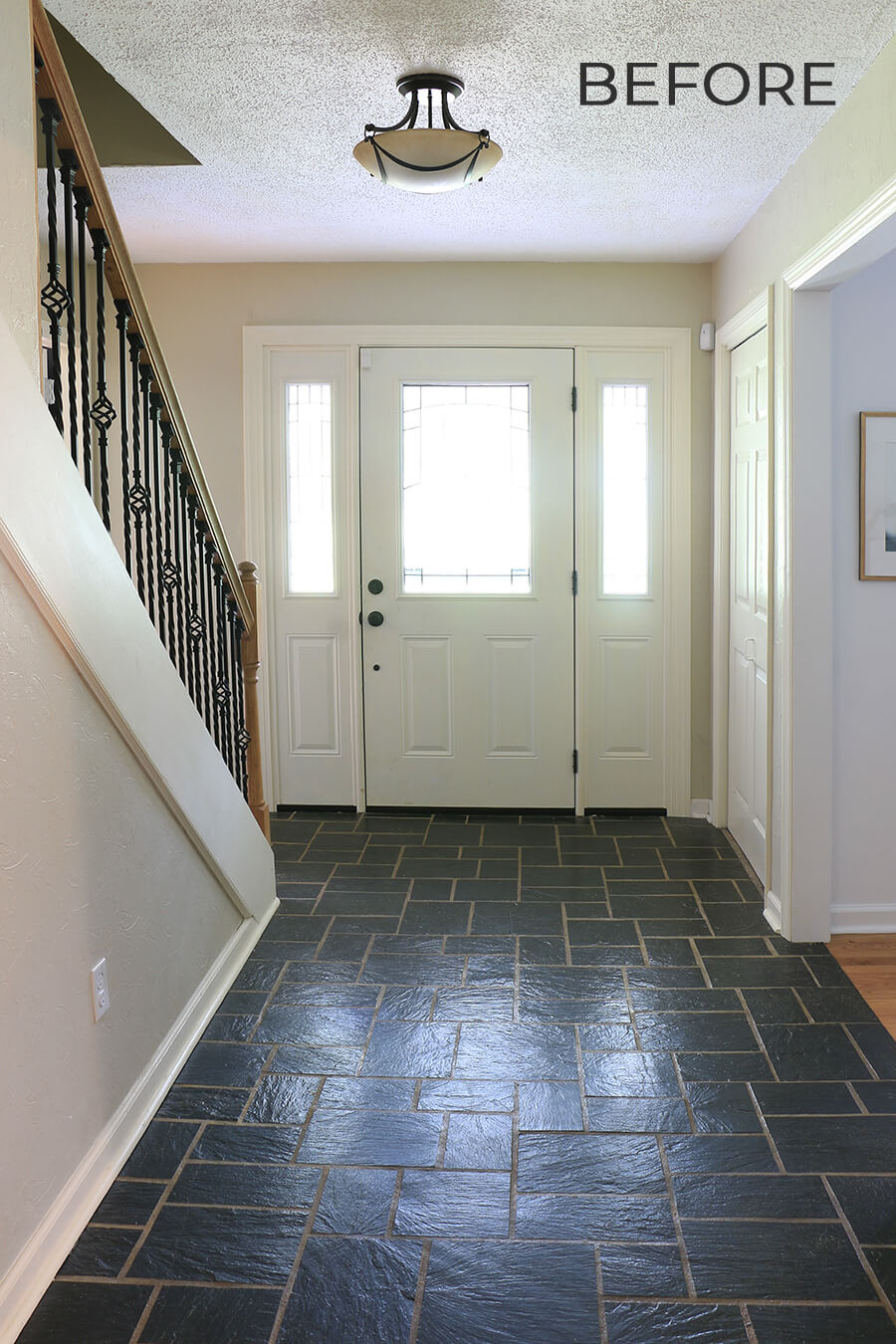 Isn't it funny how you paint or improve one room in the house, and suddenly every other space looks a little more blah than before?
My living room (pictured below) is done and I'm loving how it turned out, but the adjacent entry now needs just a little pick-me-up to be up to snuff with the new living room.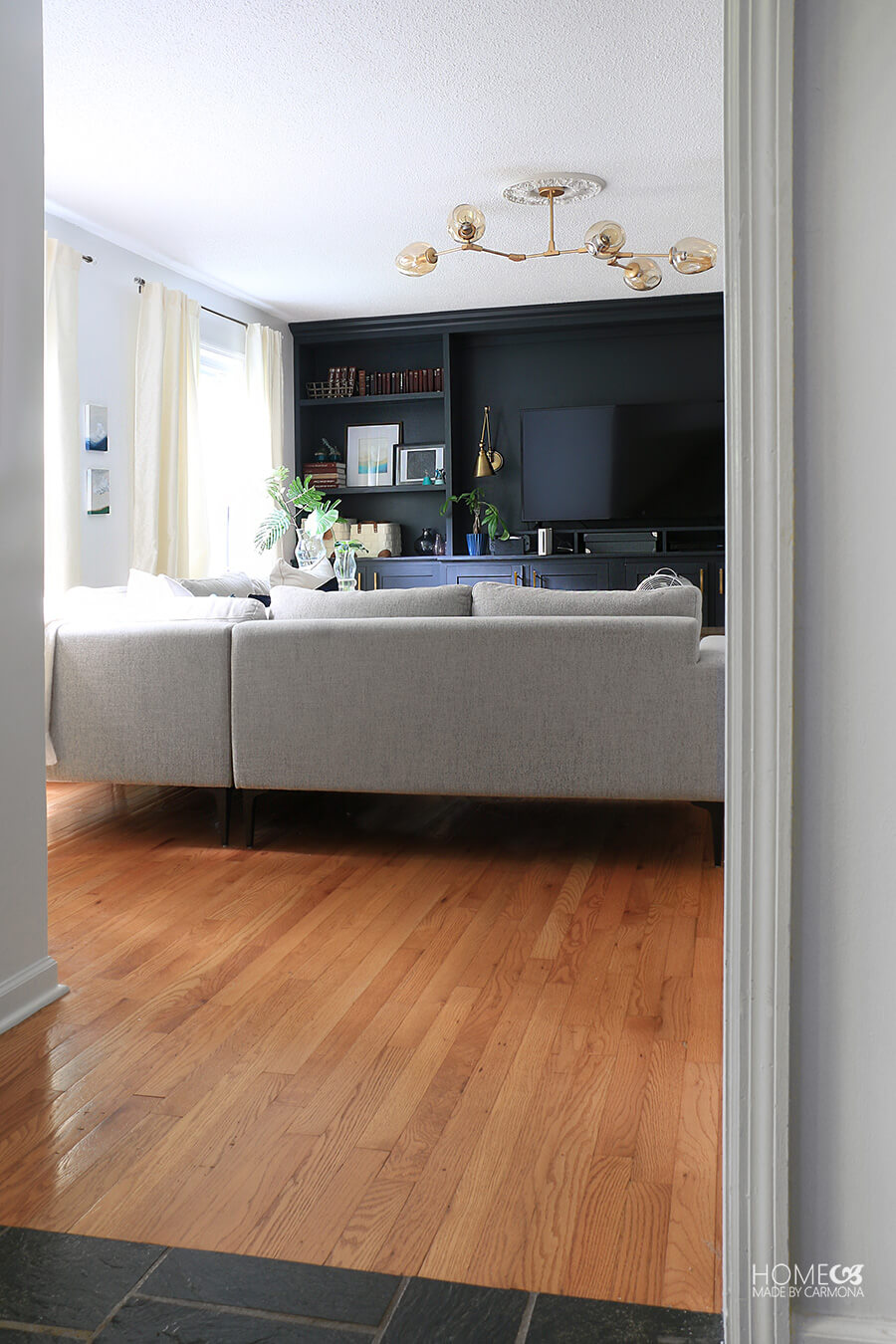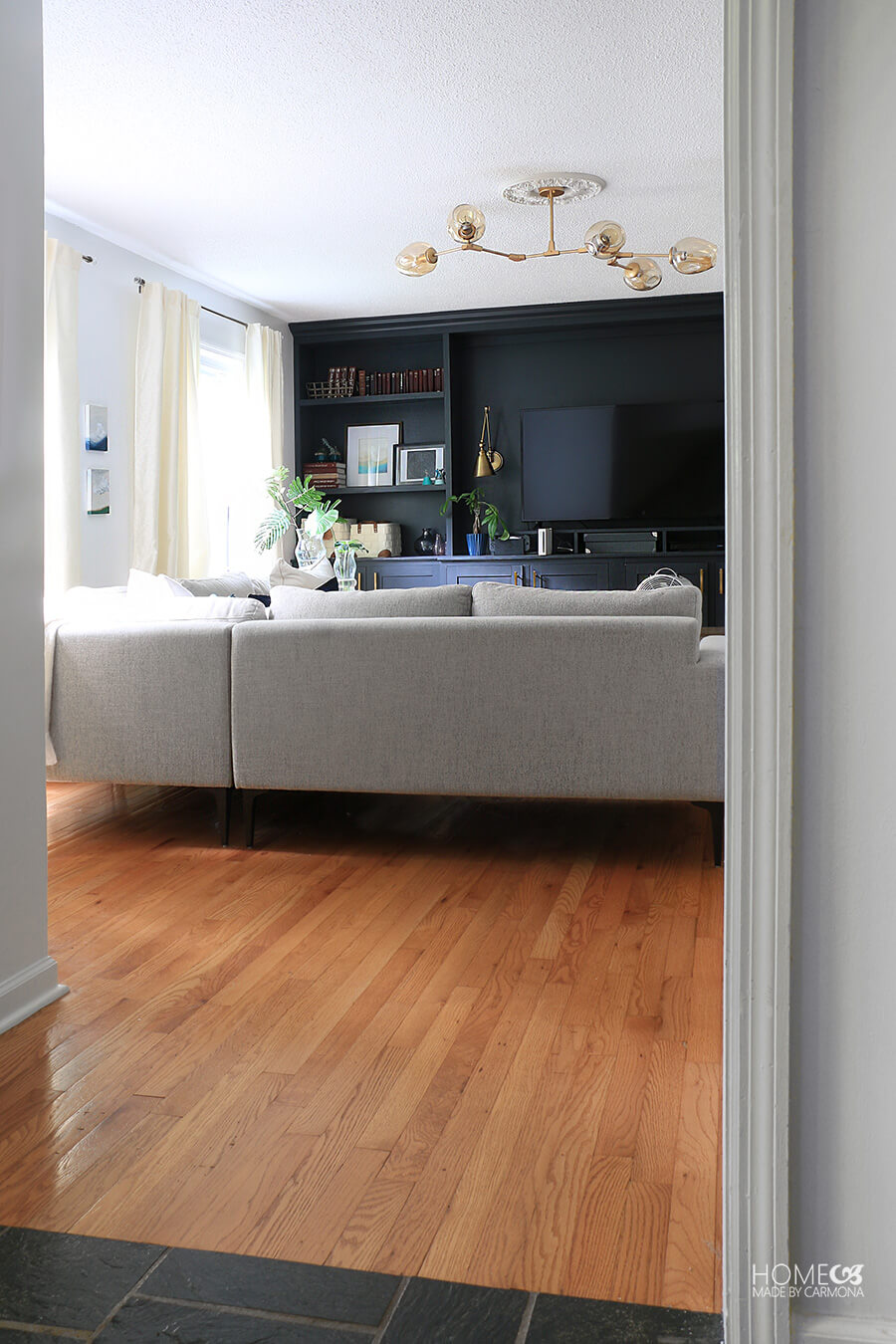 Don't get me wrong, it's a perfectly nice space…but maybe not quite my style. Plus I'm definitely not putting it to it's best most practical use at the moment.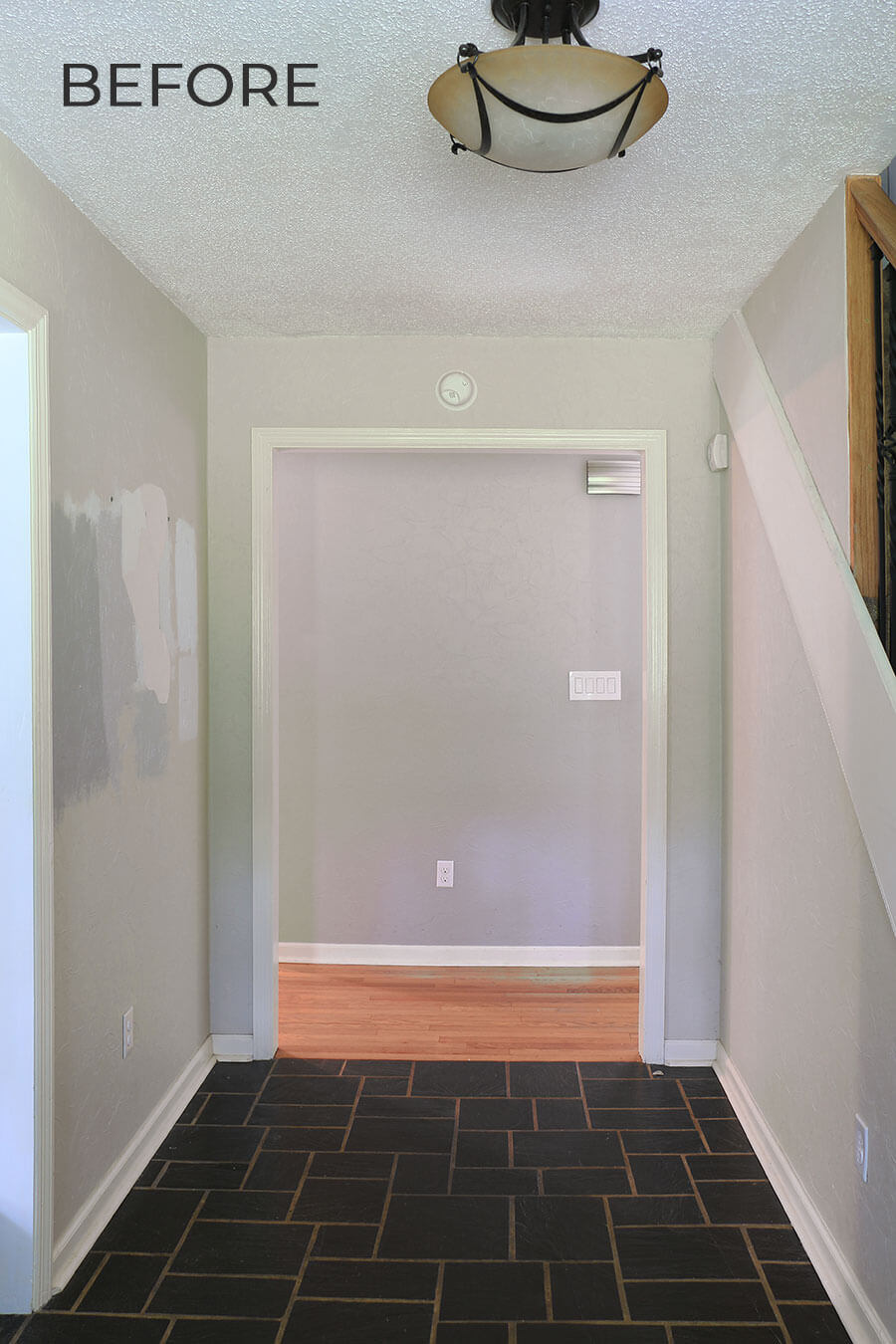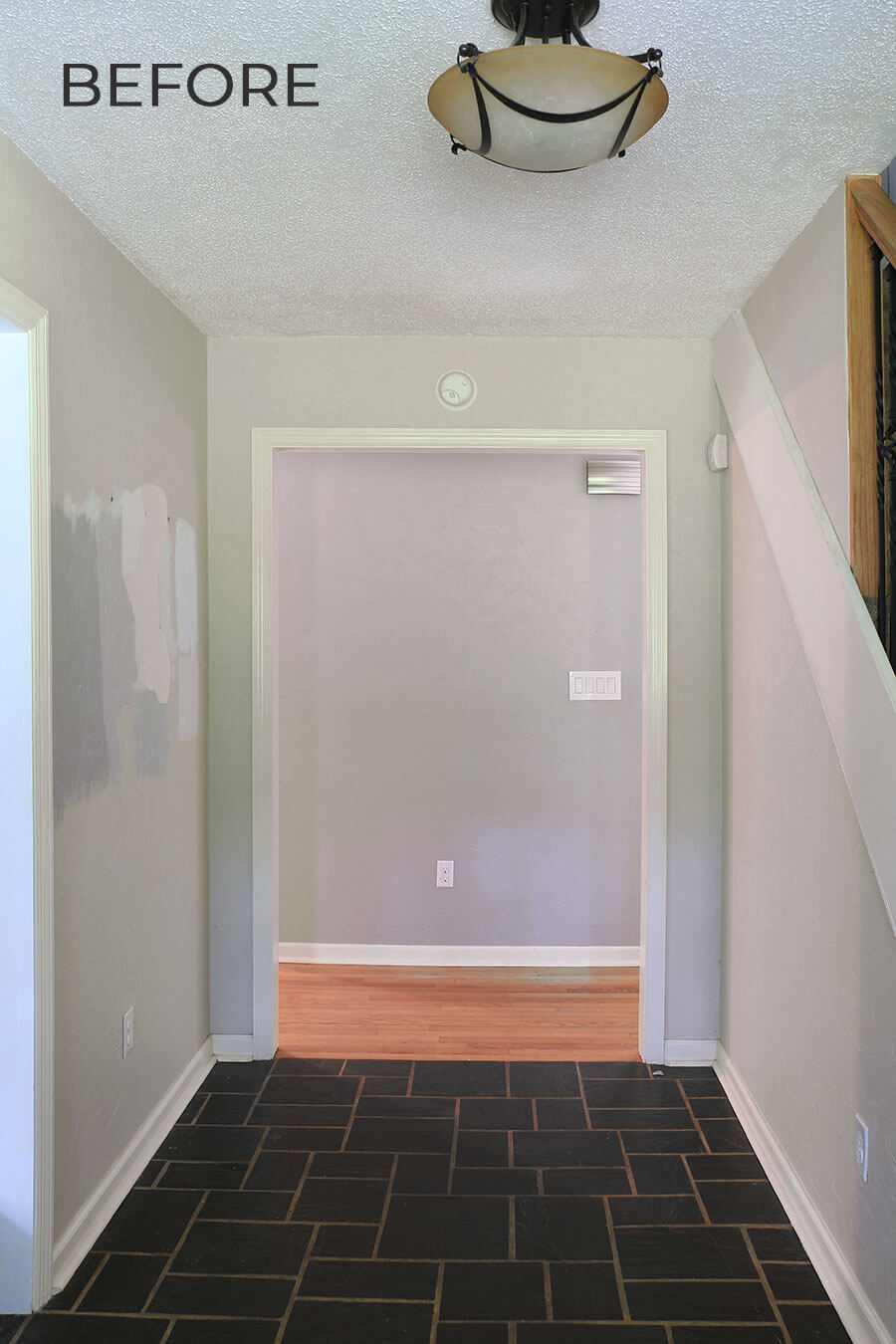 My Short Term To-Do List:
Strip textured wallpaper
Fresh coat of paint
Install updated light fixture
Decorate and add function
One day I hope to add to the improvements here and there, but for now this is the plan to be executed bit by bit over the next month. Yes, this could probably be a one weekend plan, but I'm prepping for a big kitchen/dining room remodel, so I'm being careful not to bite off more than I can chew at a time.
I'm not a big fan of this type of textured wall paper. Maybe if it was a grass weave texture…but I much prefer the smooth walls, so off it comes!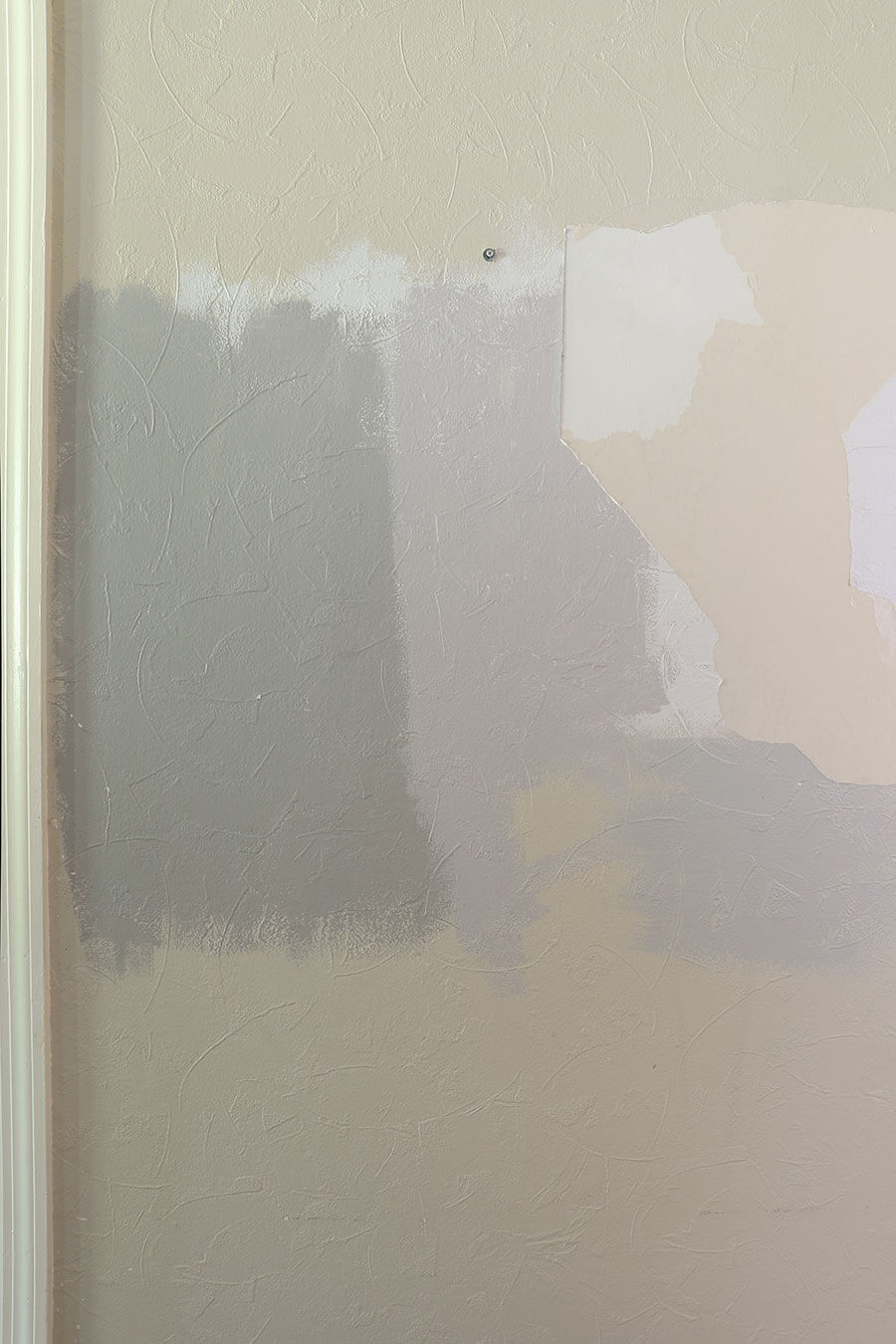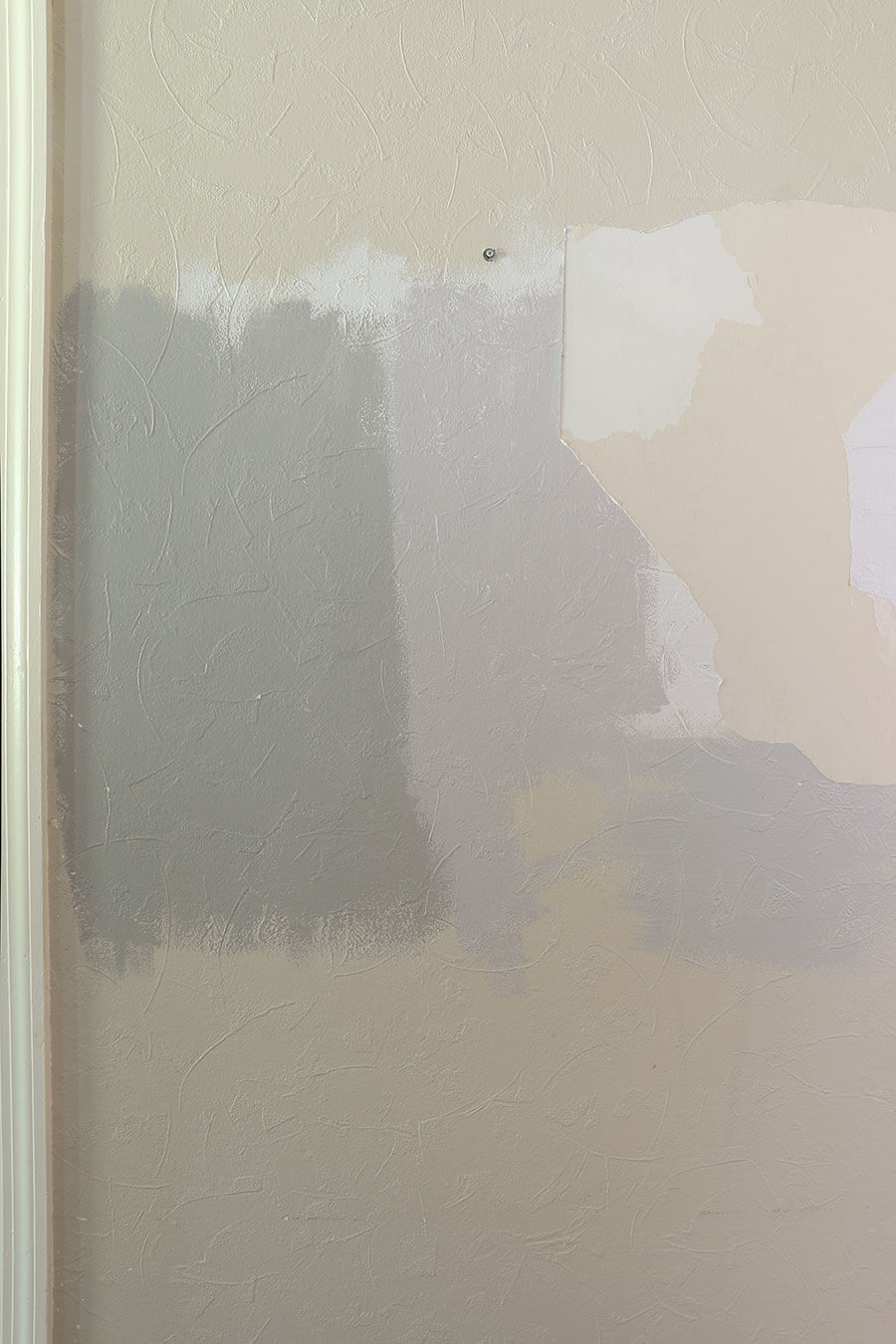 I've decided to carry the BEHR MARQUEE® Interior Paint (provided courtesy of Behr) in Frost 57 in a Satin Enamel from the living room right into the adjacent entryway. This color is such a classic white that brightens up the room, and I want as much light reflecting in the space as possible.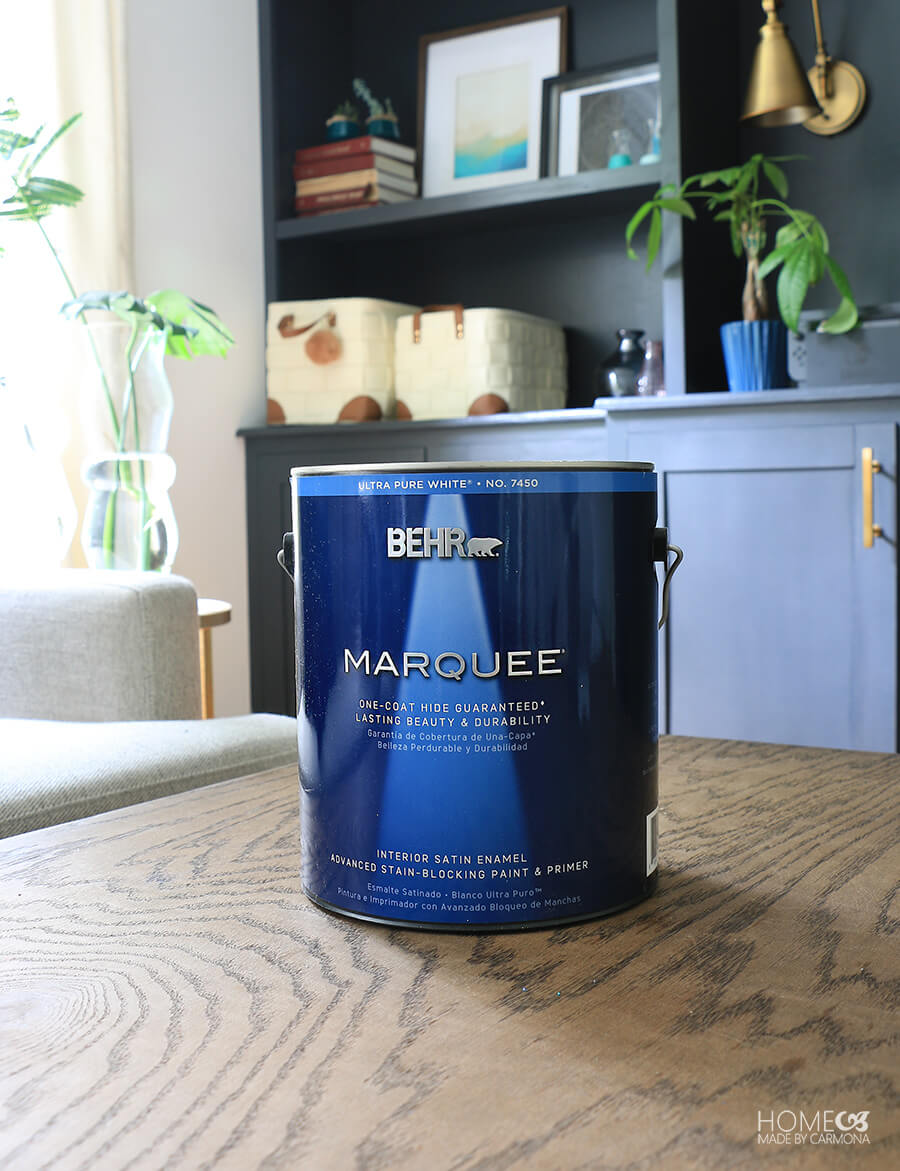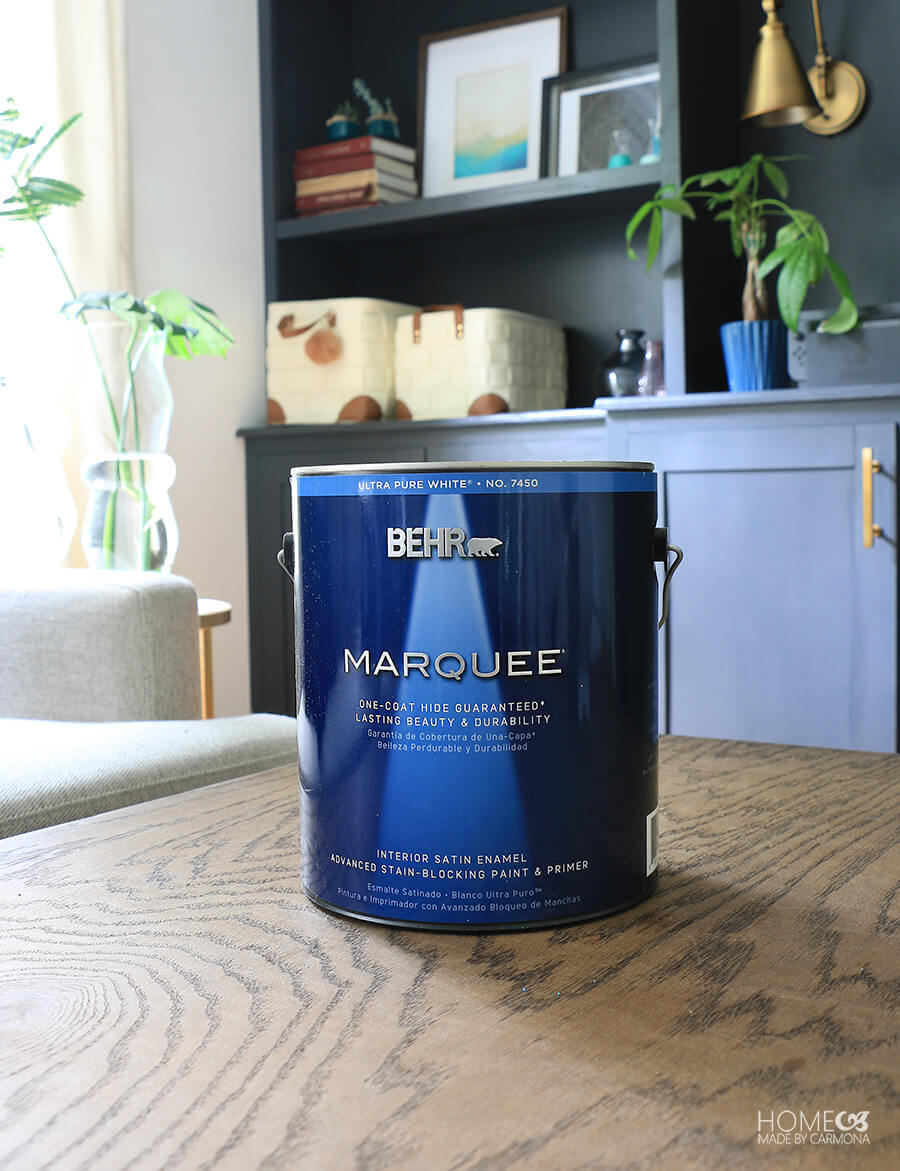 For the door I thought I'd add a little drama to the white door using Behr Marquee in Winter Way PPU25-23, a color I almost went with for the living room built-ins.
I'm a sucker for a dark or colorful front door. The decor I have planned for this room will pop against this color and continue the style from the living room into the entry.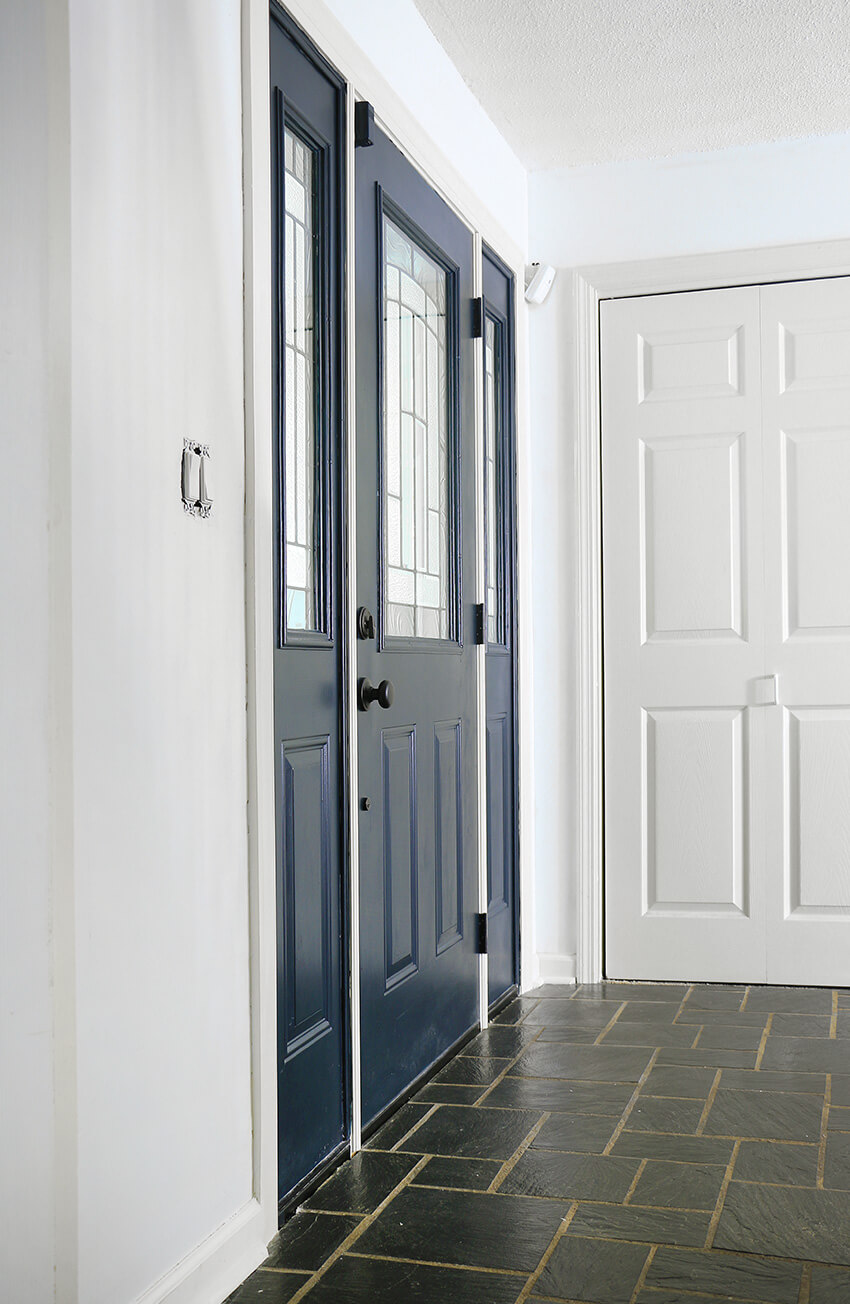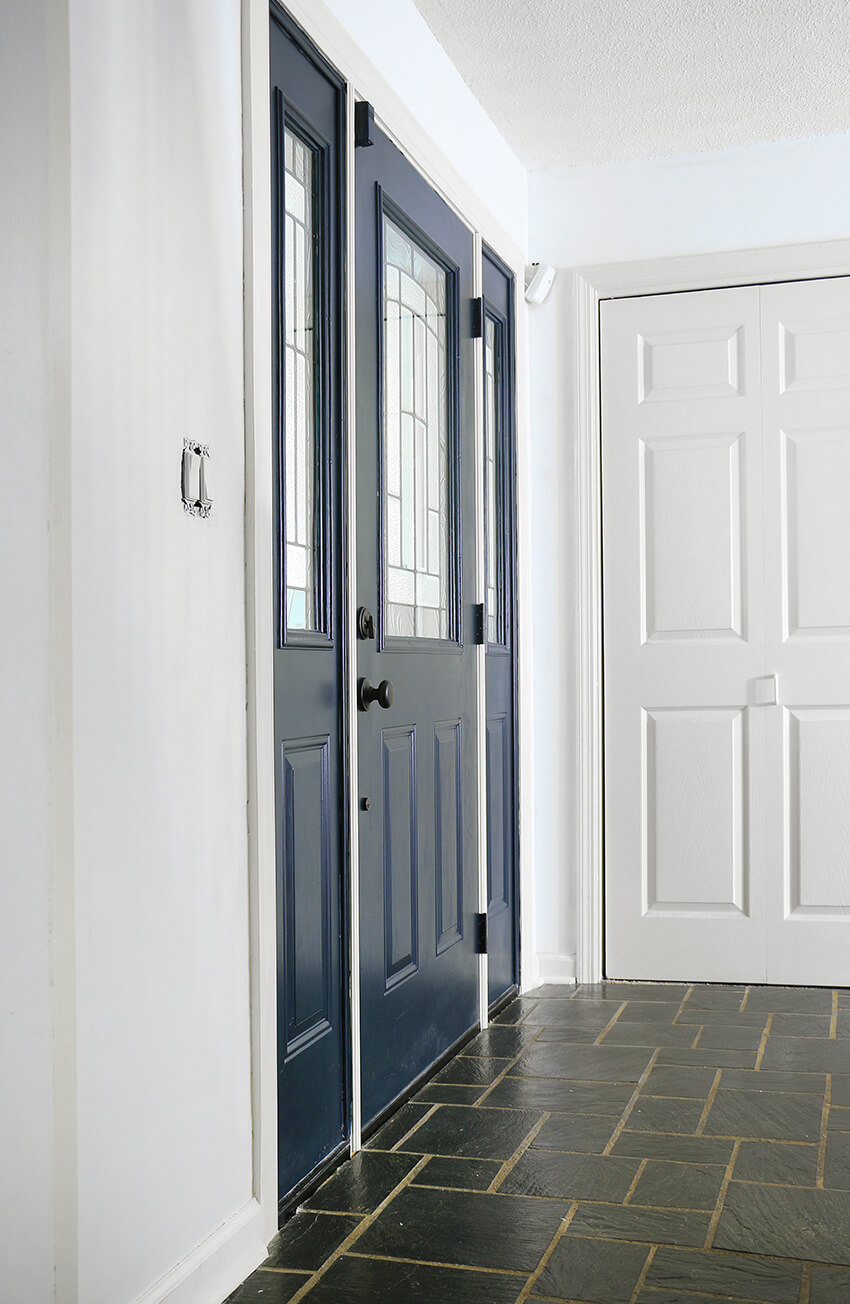 The entry already feels more fresh and bright! I wish you could experience the difference just standing in it. Even the kids say it "looks prettier"; trust me, high praise when I still have so much to do in here. Now I just have to figure out how to "de-dingify" the grout on the flooring.
Next week I'm hoping to install a new light fixture…assuming all goes well and the parts ship to me on time. Yep, even seemingly small projects can become a long drawn out affair when products you order end up on back order, then finally arrive with missing parts. 🙁 Ah well, that's remodel life for ya. Hopefully this little refresh won't take longer than the next few weeks.
Wish me luck guys!
*Special thanks to Behr for providing the paint for this space. You can purchase Behr Marquee Interior Paint in-store at The Home Depot or online:


 [go_portfolio id="decorate_landing_page"]