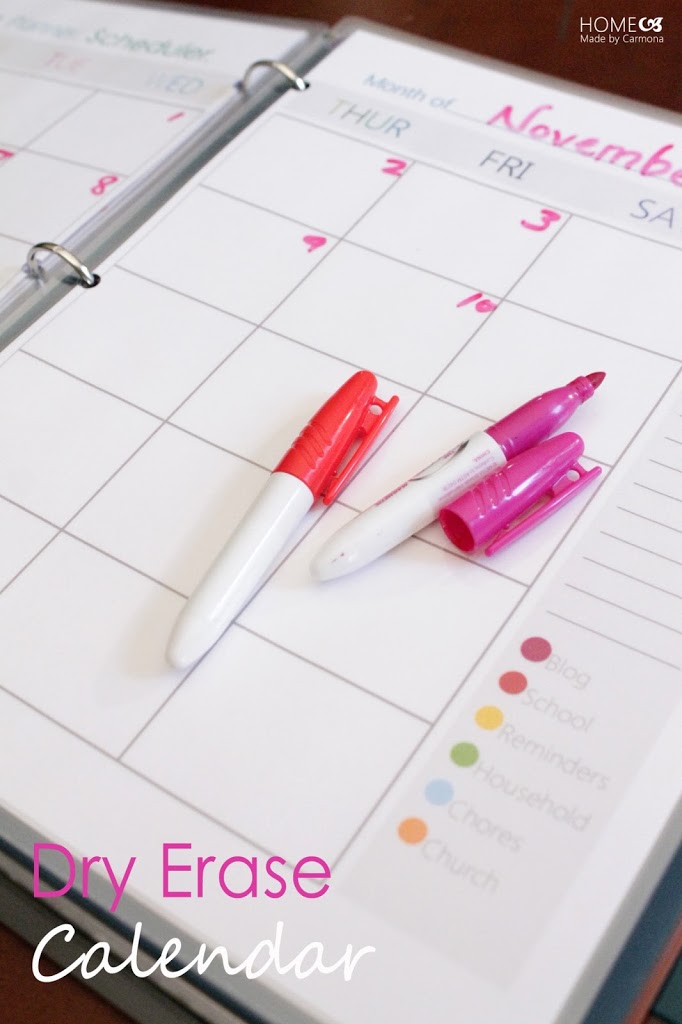 I've had many requests to share the rest of my Home Management Binder!I have shared the Blog Planner and the Menu Planner sections of my Home Management Binder, and today I'm eager to share the Calendar segment! 

My reusable dry erase Calendar/Planner/Scheduler operates much in the same way the Blog Planner and Menu Planner work…as a matter of fact, these three work really well when used together! Can you tell I love post-its and dry erase? maybe just a little huh? *grin*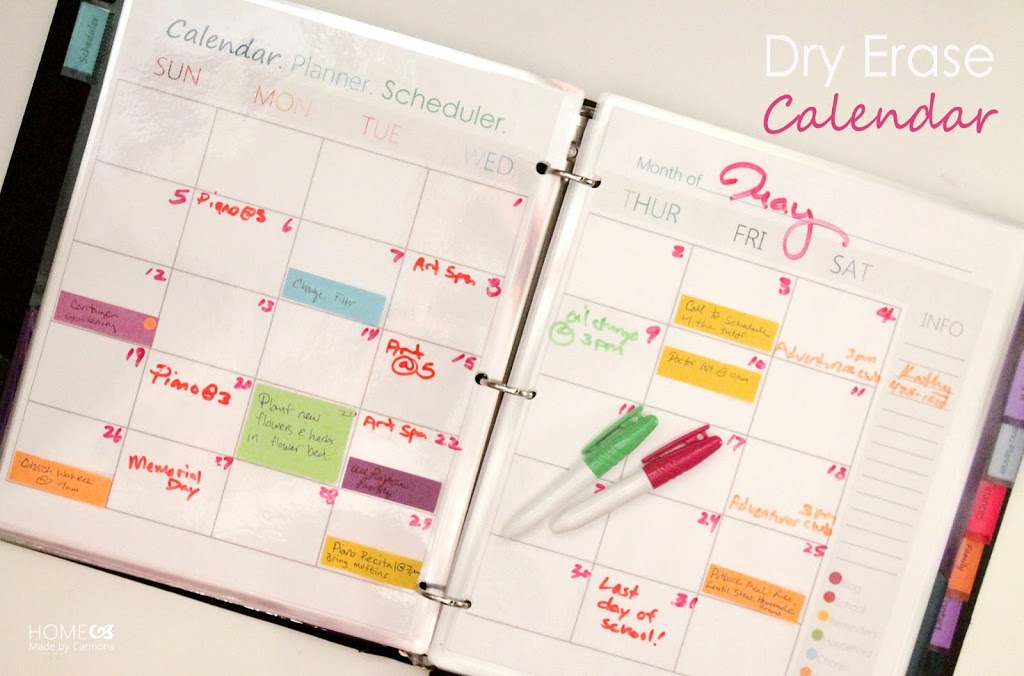 Calendar. Planner. Scheduler. 
The Breakdown
The Calendar is two 8.5 x 11 pages wide and is entirely dry erase friendly!
I chose to create pages for all 12 months, but because it is dry erase you could easily choose to create only 6 months (or even less!) worth of pages and still keep up with all your scheduling by reusing those pages!
Start by writing in the month at the top of the page and write in the dates.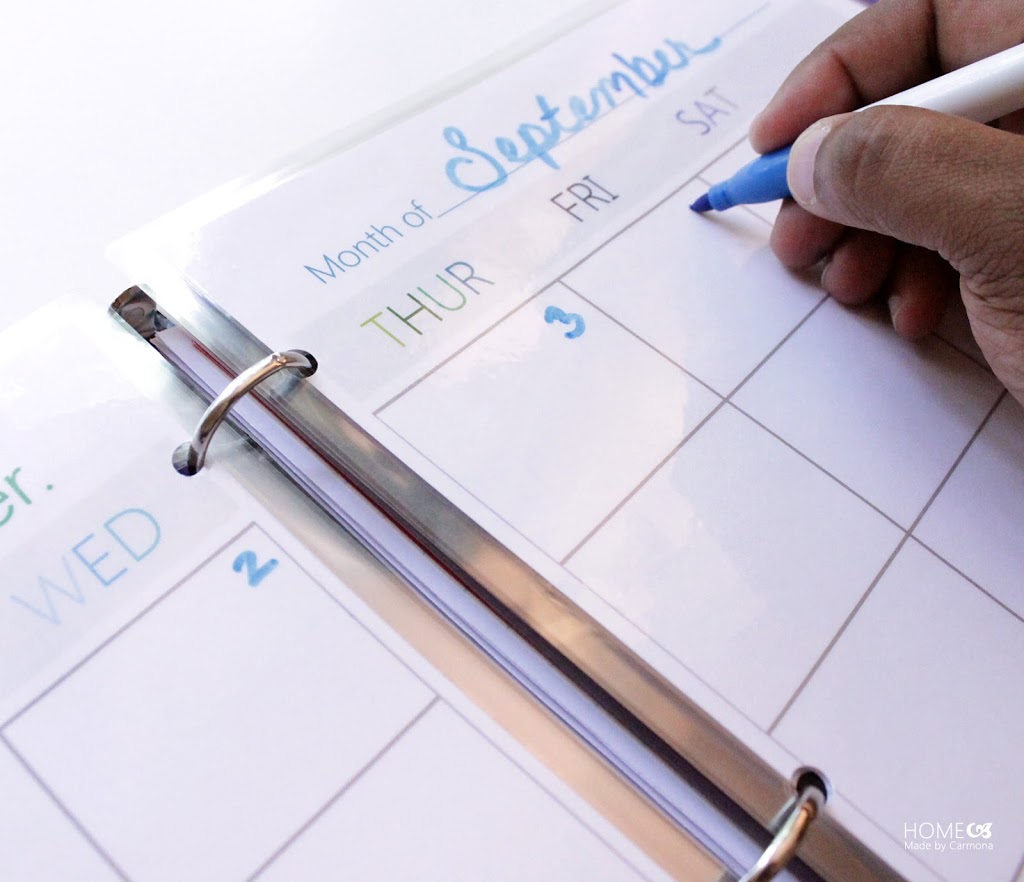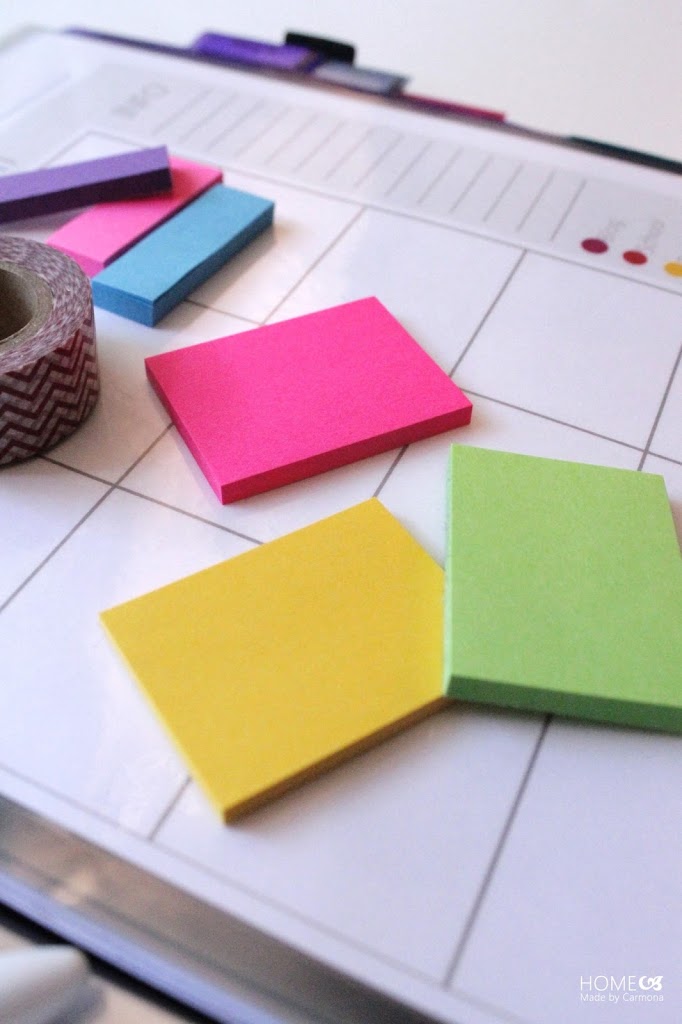 Then populate your Calendar using your choice of post-its, dry erasers, or washi tape!

Using Post-Its
I loooove post-its. Perhaps it is because I'm fickle… when I change my mind about what day this event is happening, or what month I want to do that activity, I peel and stick it someplace new! Easy as pie. I am also visual, and this allows me to arrange and rearrange my scheduled week seeing how  I want it to look before settling on something. 


I like to pull completed blog post stickies from my Blog Planner over to the Calendar once I have decided what date I want to publish that post.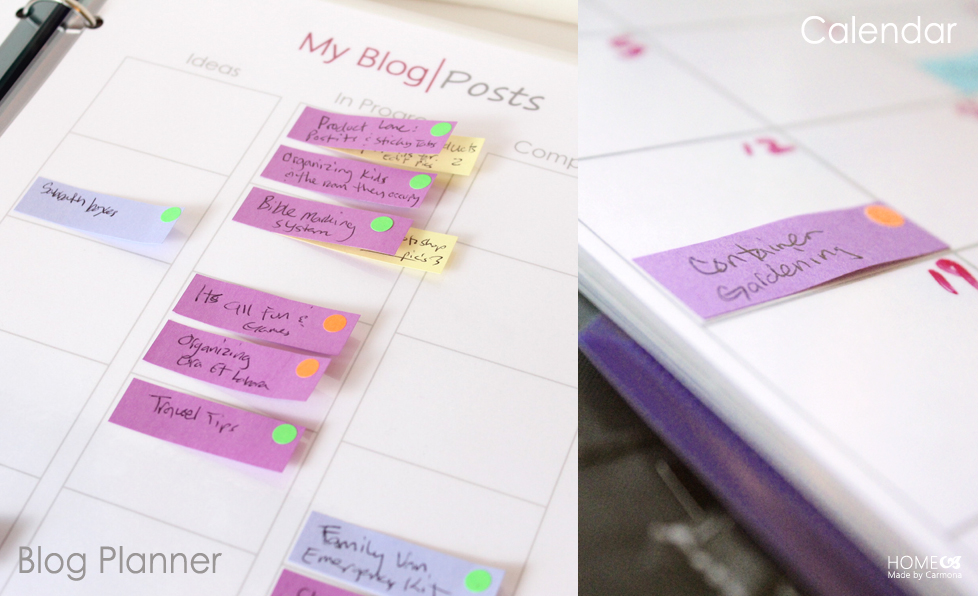 If you prefer, you could also pull menu idea stickies from the Menu Planner and put it in your Calendar rather than using a separate Weekly Menu Plan reference sheet.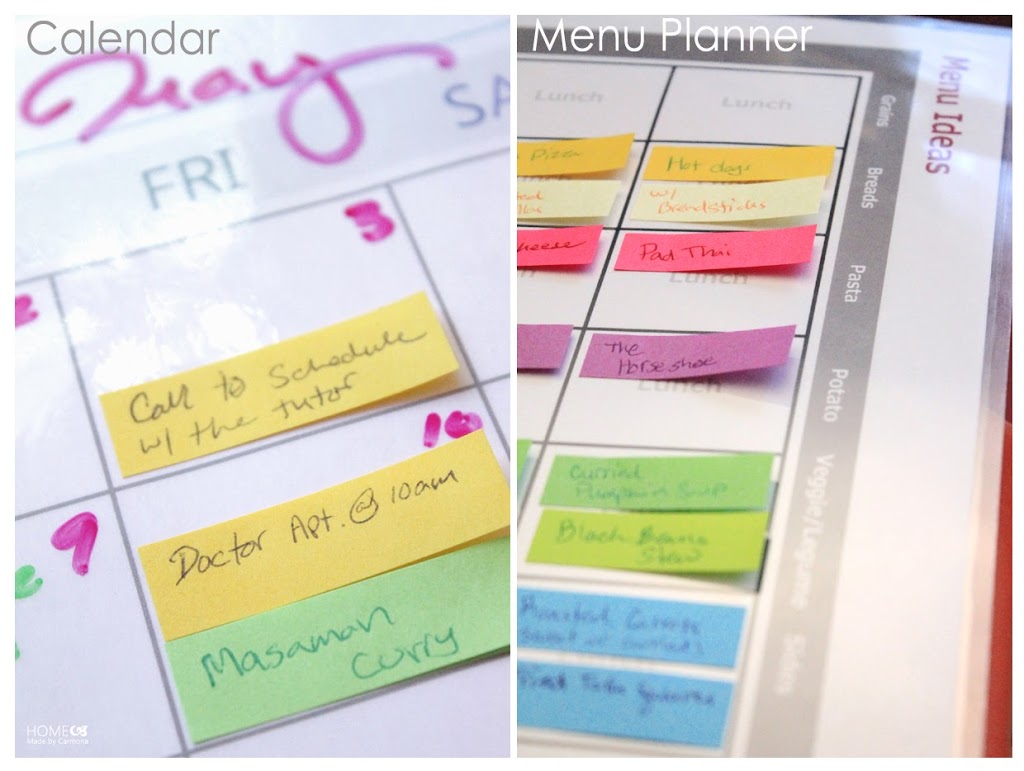 Using Dry Erase Markers
I tend to use the dry erasers on appointments that are already set and unlikely to be changed. 
You would think that using dry erase markers meant it would be messy, but it isn't messy in the least! I use quick drying markers so I don't smudge while dragging my hand across the page, and I keep an eraser cloth in the front of my binder along with my markers. (Honestly though, I rarely use the cloth, I just use my finger…whatever).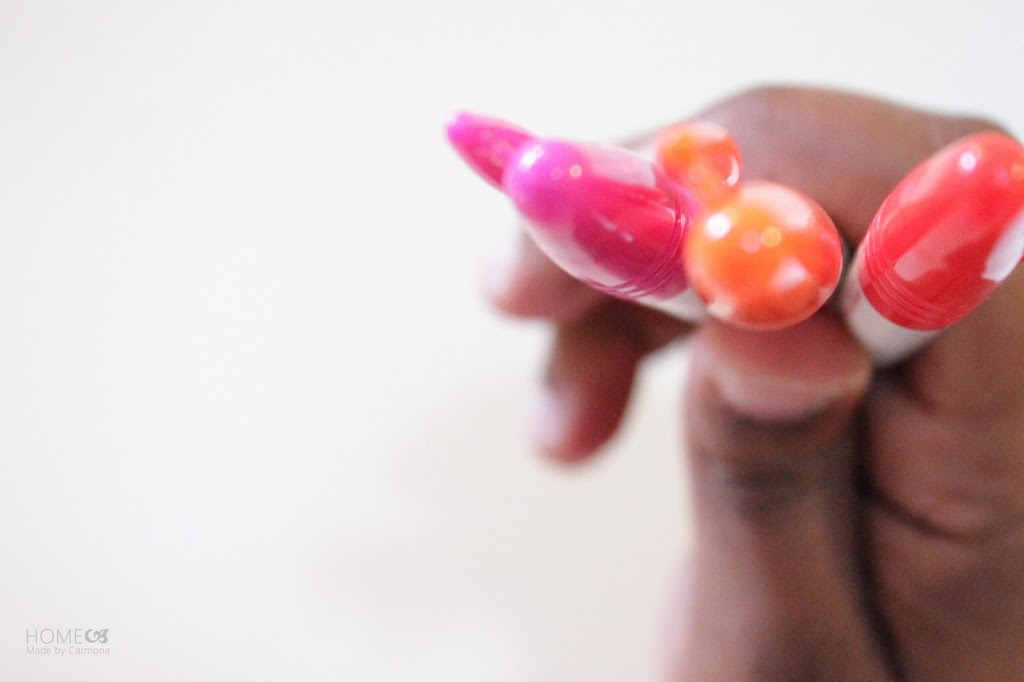 You could dispense with the post-its and washi tape and just use dry erase markers if you desired!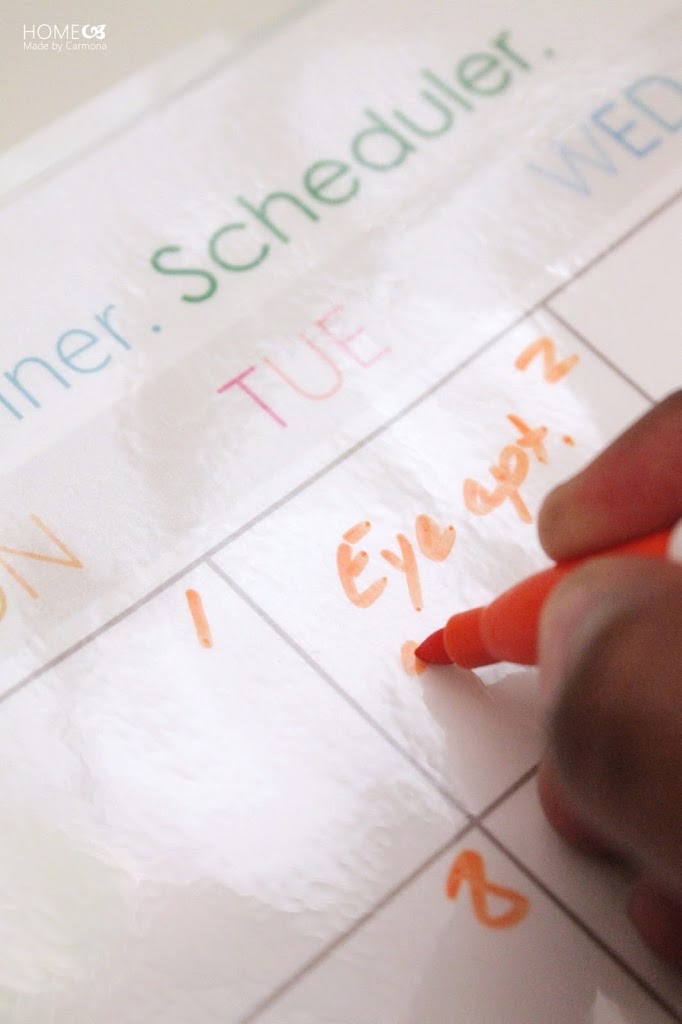 Using Washi Tape
I admit I haven't yet discovered all the merits of washi tape. But I know that some of you are die hard fans, so I was curious to discover what all the hype was about and ordered a couple rolls online. So far (in addition to a couple other DIY projects), I have used washi tape in my calendar to represent business trips or vacations. It spans multiple days allowing me to jot all my vacation plans on one strip.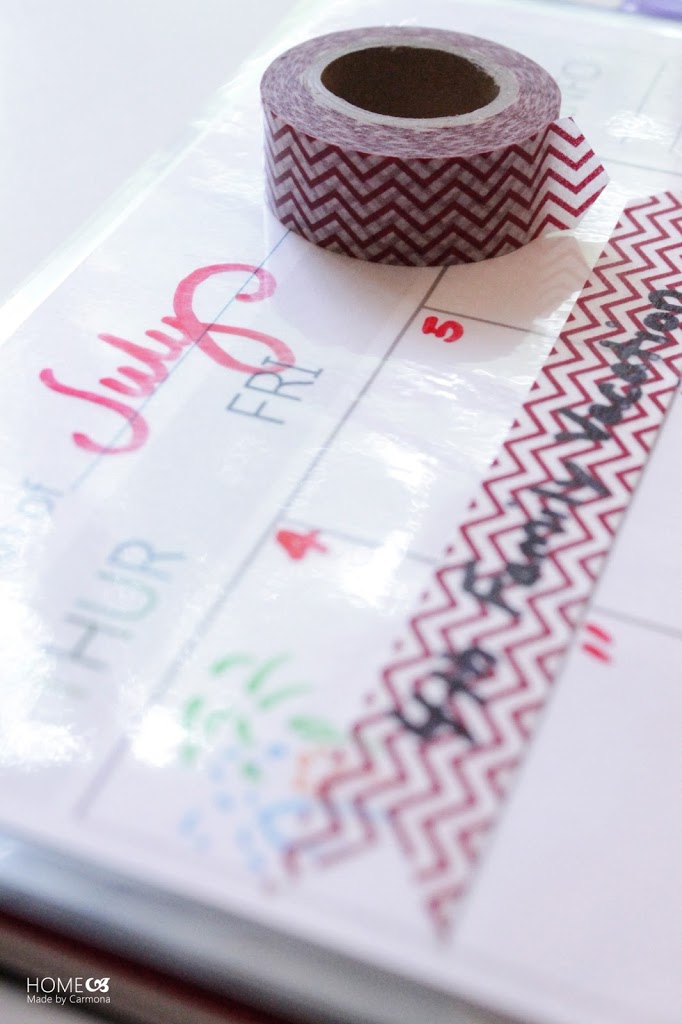 Info Section
This little corner is perfect for the little extra bits of information you need for this task or that appointment. Whether it is a phone number to confirm an appointment, or an address, or any other piece of information it is nice to have a spot to ensure you get it all down.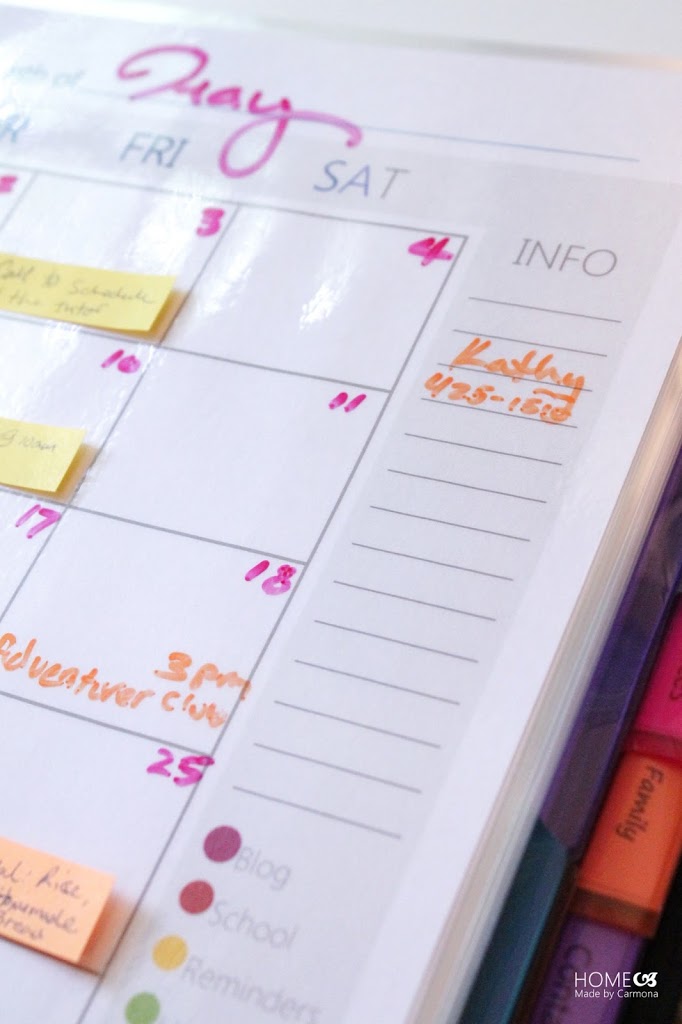 Categories Section
I like to be able to distinguish the different types of appointments (and thus the varying levels of importance) at a glance. So I created a category key. I apply this color coded key whether I'm using post-its or markers.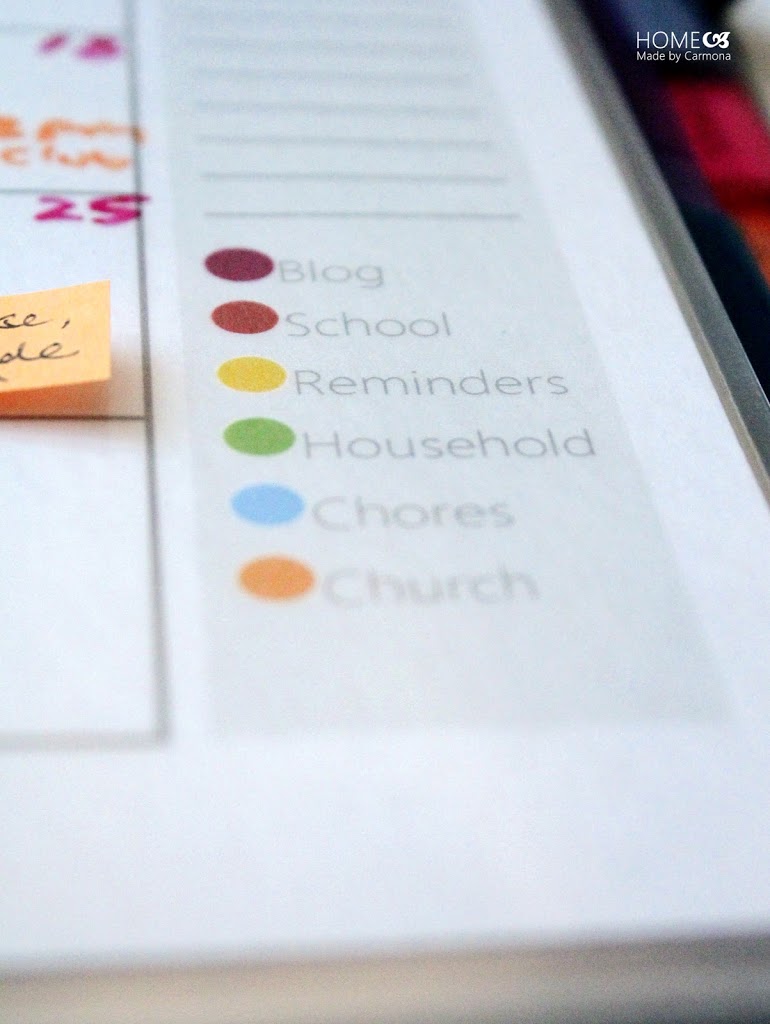 Tasks To Schedule Page
This is the cover page of my Calendar section. When I have tasks or appointments that I still need to schedule( or require action before they can be scheduled) I put them here so they are not overlooked. Once that task or appointment has been scheduled it is moved to its confirmed date within the calendar.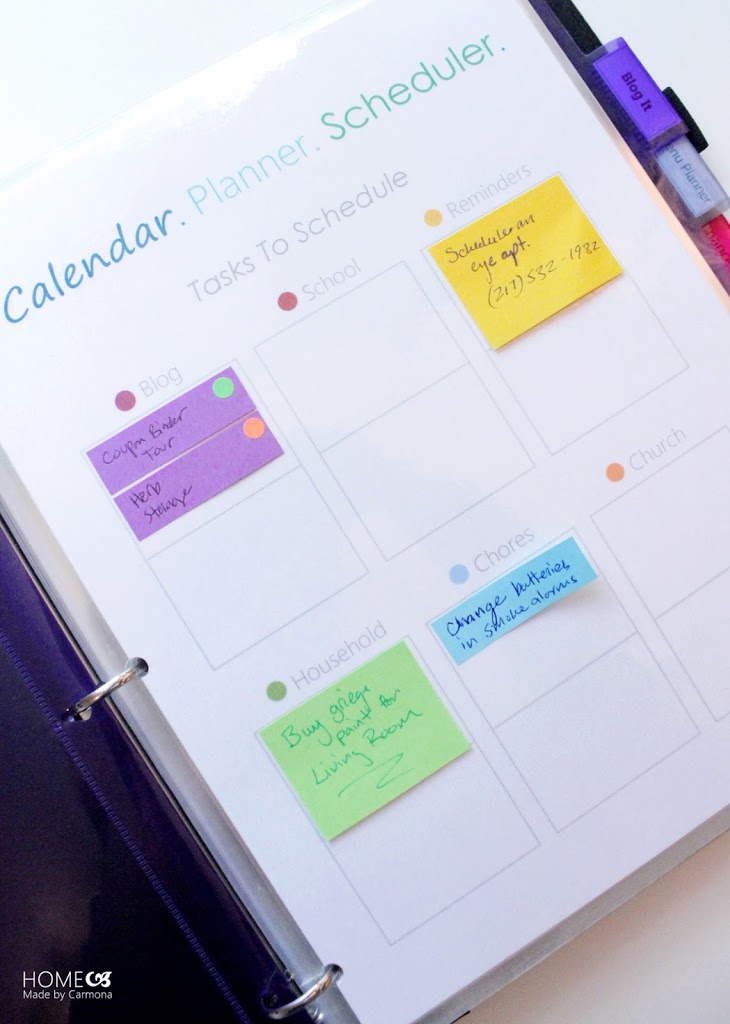 Notes Page
This is the last page of my Calendar… I might as well use every page as efficiently as possible, and I often find myself jotting little extras in some random corner of my calendar, so this page has served me well!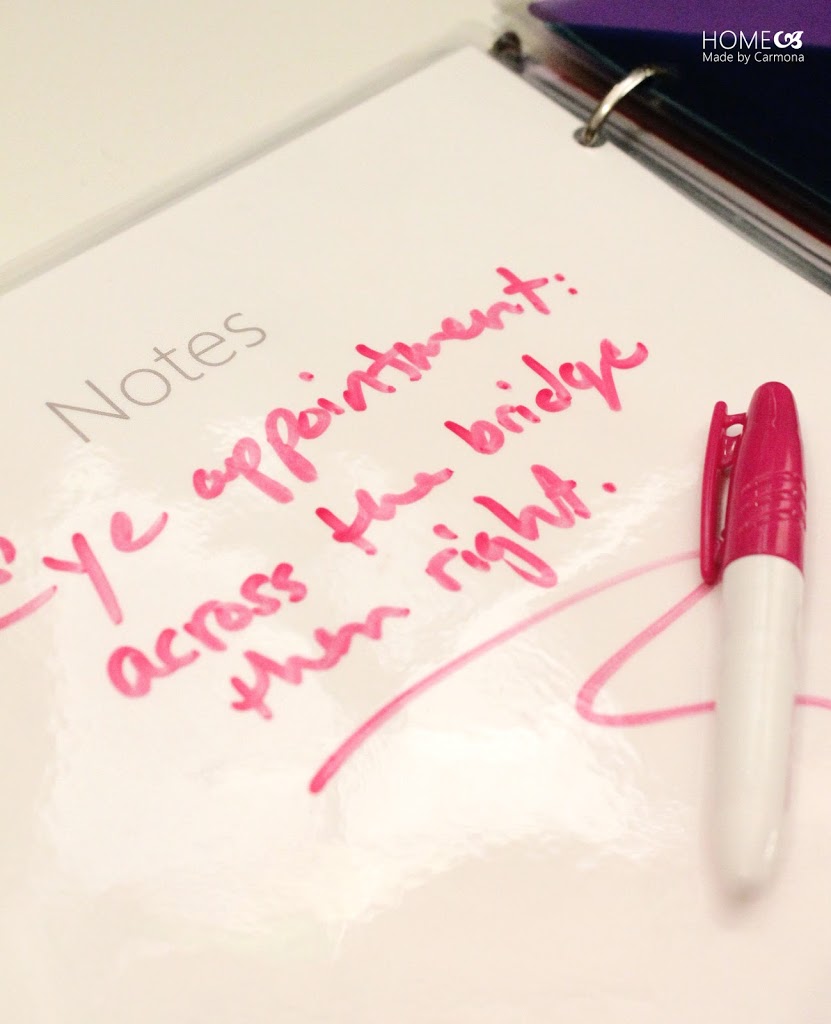 Free Printable & Assembly Instructions
Click on the PDF or Customizable Word document options below and it will take you to Google Drive where you can print or download. Please remember that while you can directly print the PDF from Google Drive, that will not be the case with the customizable Word doc option.  You will need to download the Word document to tweak if you choose the customize option…please don't request to "edit" or "share" while at Google Drive, the customizable Word format must be downloaded to customize. To "share" simply email your friends the link!  

PDF Document (recommended)
Customizable Word Document 
(format will be altered: must choose the download option from Google Drive and tweak as necessary)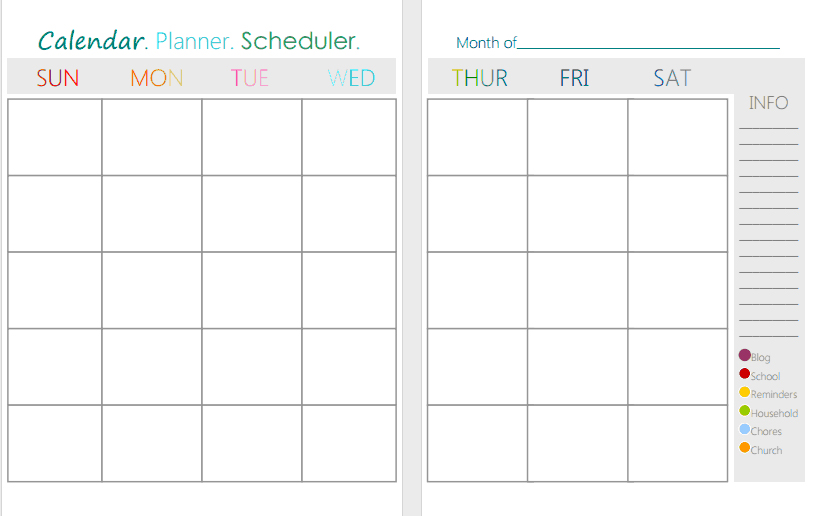 To Assemble: Print onto regular paper and set pages back to back in page order before laminating. OR print single pages at a time onto cardstock, print front then back one at a time and laminate individual pages at a time. Punch holes using a three-ring punch, and pretzo! You're done!
If you do not own a laminator I recommend Scotch brand self-laminating sheets. 

Enjoy your Dry Erase Calendar!  I hope it serves you well!


Want to see what else is in my Home Management Binder?

Click the pictures below to see my Menu Planner, Blog Organizer, and Address Book…all in my home management binder.