Sometimes we overlook the seemingly small details of interior design to focus on the 'big' changes.
The right door hardware is one of those details that are often passed by without a second thought. It's time to change that…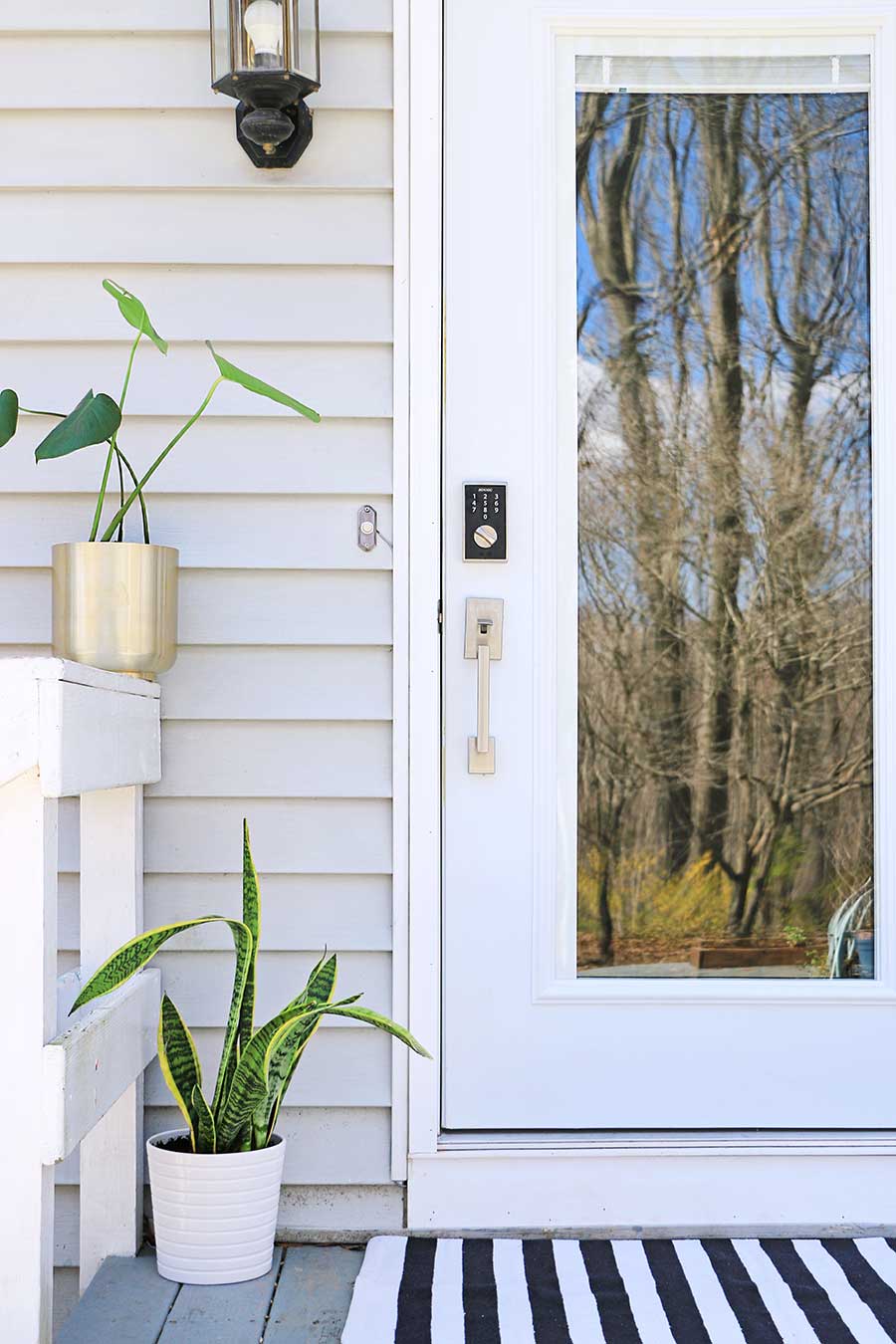 *This post is awesomely sponsored by my friends at Schlage!
I learned a long time ago that if you install a stylish door but don't upgrade to an equally stylish door handle set, you lose the wow factor. However you can add instant style to an boring door with just a coat of paint and a chic handle set. Interesting right? That is just how important door pulls and handles are to a space.
You can add instant personality and style to the doorway of your room just by switching out the door hardware. It's the easiest update and installation you'll ever do…
Here are a few tips for choosing the perfect door hardware for each room in your home:
#1 Consider Your Style Profile
These days there is a huge selection of finishes and styles. You can even mix and match door levers and trim! Customization is the name of the game, so go ahead and get a bold look that exemplifies your style.
I went with Schlage's Latitude lever with a Century trim in satin nickel, and the Single Cylinder Deadbolt in a Collins trim. It's contemporary, classy, and has such nice clean lines!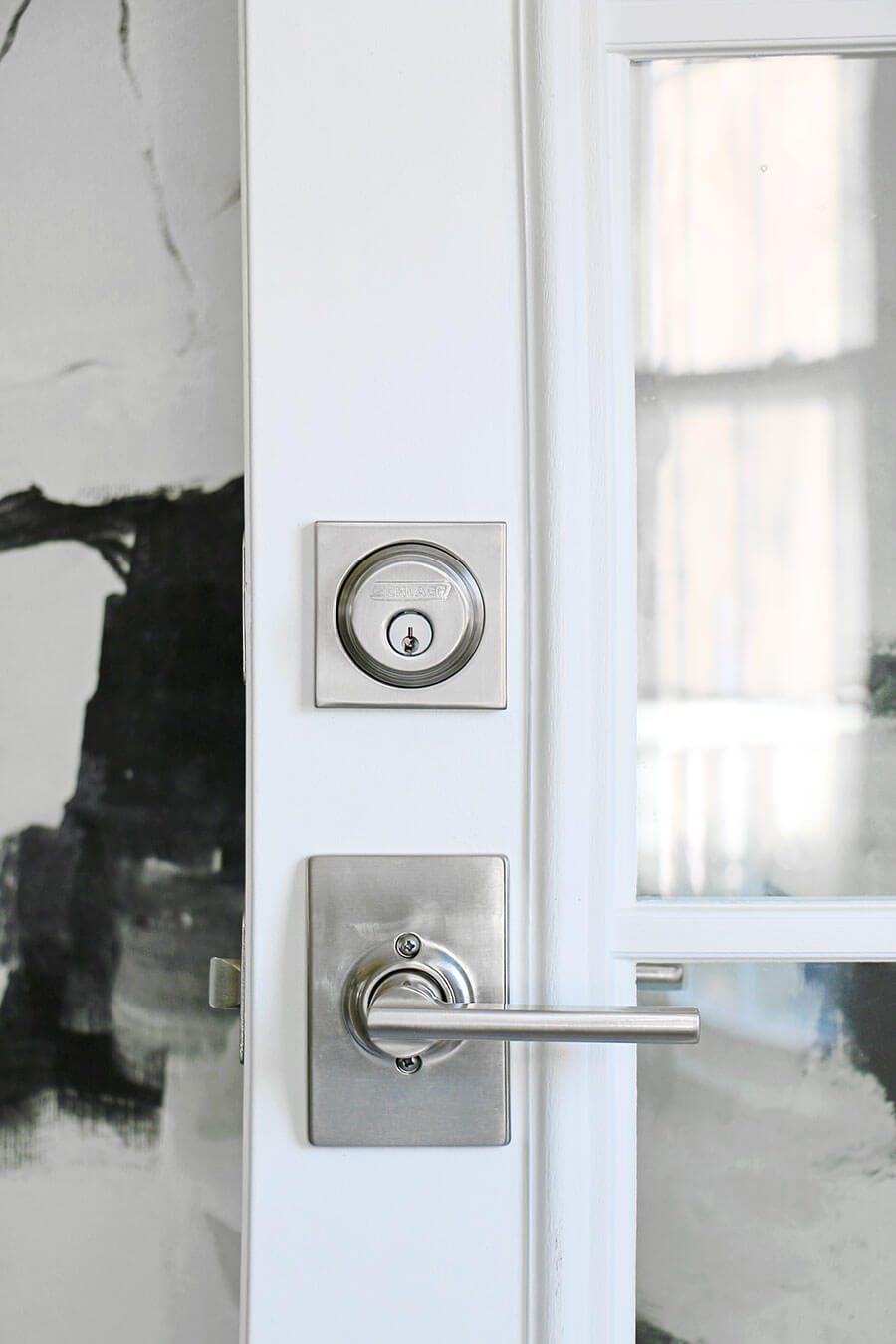 Not sure what your style is? I love that Schlage has a style selector to help you get there.
#2 Don't Be Afraid to Mix Metals
Most of my light fixtures, frames, and decorative elements are gold. However I chose to go with a brushed nickel finish for the door handles throughout most of my house.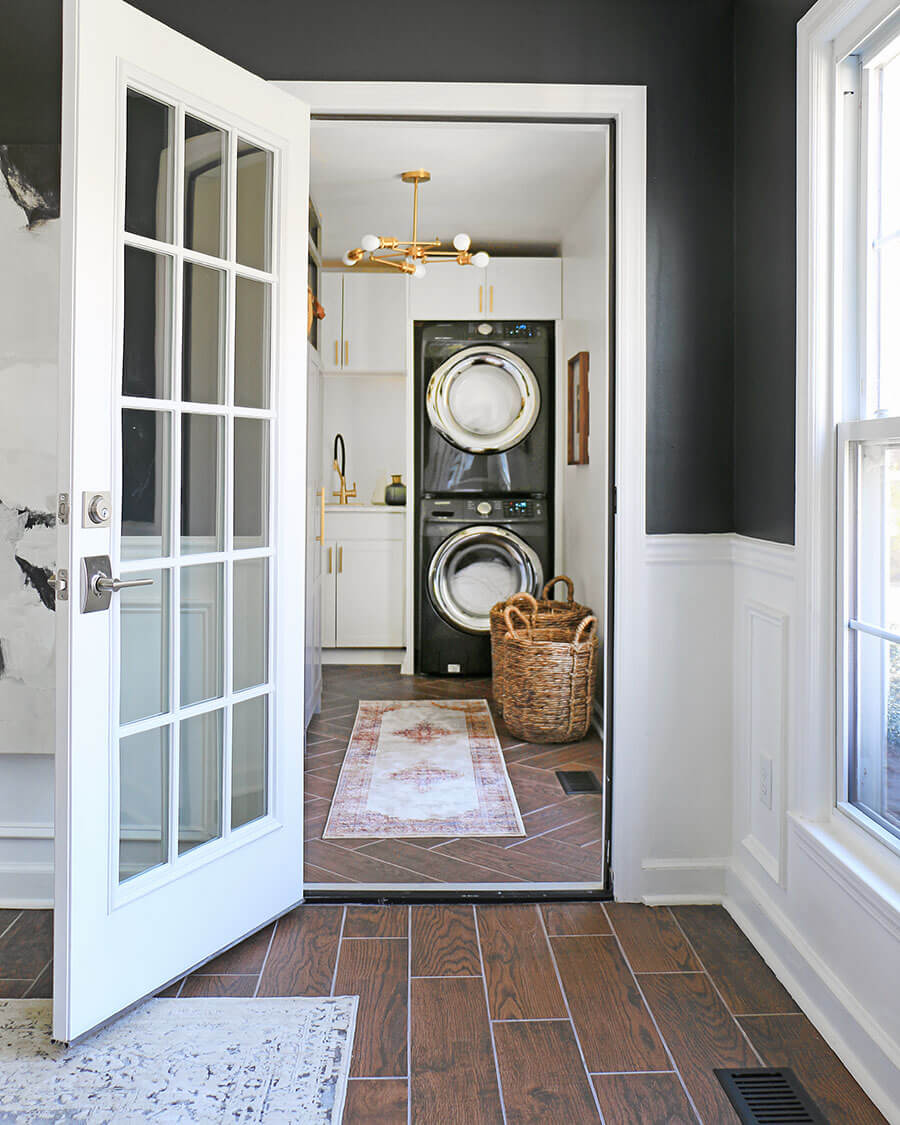 There are several reasons to mix your metals. If everything is too matchy-matchy nothing ever stands out in a space. If you pair your metallics well they end up complimenting each other rather than blending in or alternately competing.
#3 Give Each Room It's Own Unique Personality
There are two kinds of people in the world. The ones who have the same handle style throughout their whole house, and those that have a different handle style in various rooms. And either is fine!
But yes, you can give each room it's own unique personality while maintaining a cohesiveness throughout the house. If you aren't confident you can pull off a mixed look, go with a different trim style in a few rooms of your home but keep the same metal finish.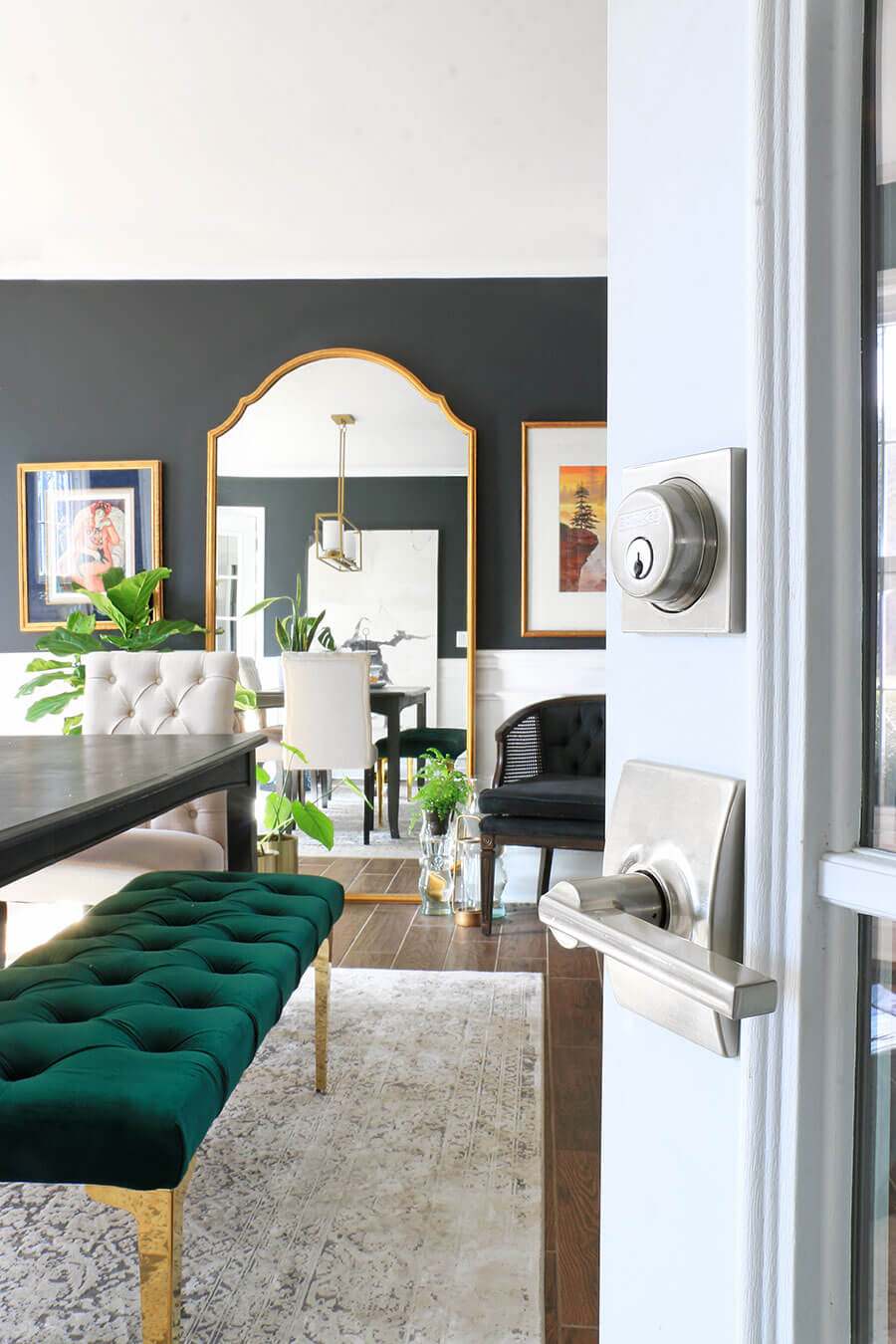 #4 Go Keyless For Style & Ease
I'm totally spoiled at this point. I don't have to wade through my purse for keys with a Schlage keyless lock. My kids also love that they can unlock the door rather than waiting for me to get my keys out…hey, kids move faster than us adults do. Whatchya gonna do?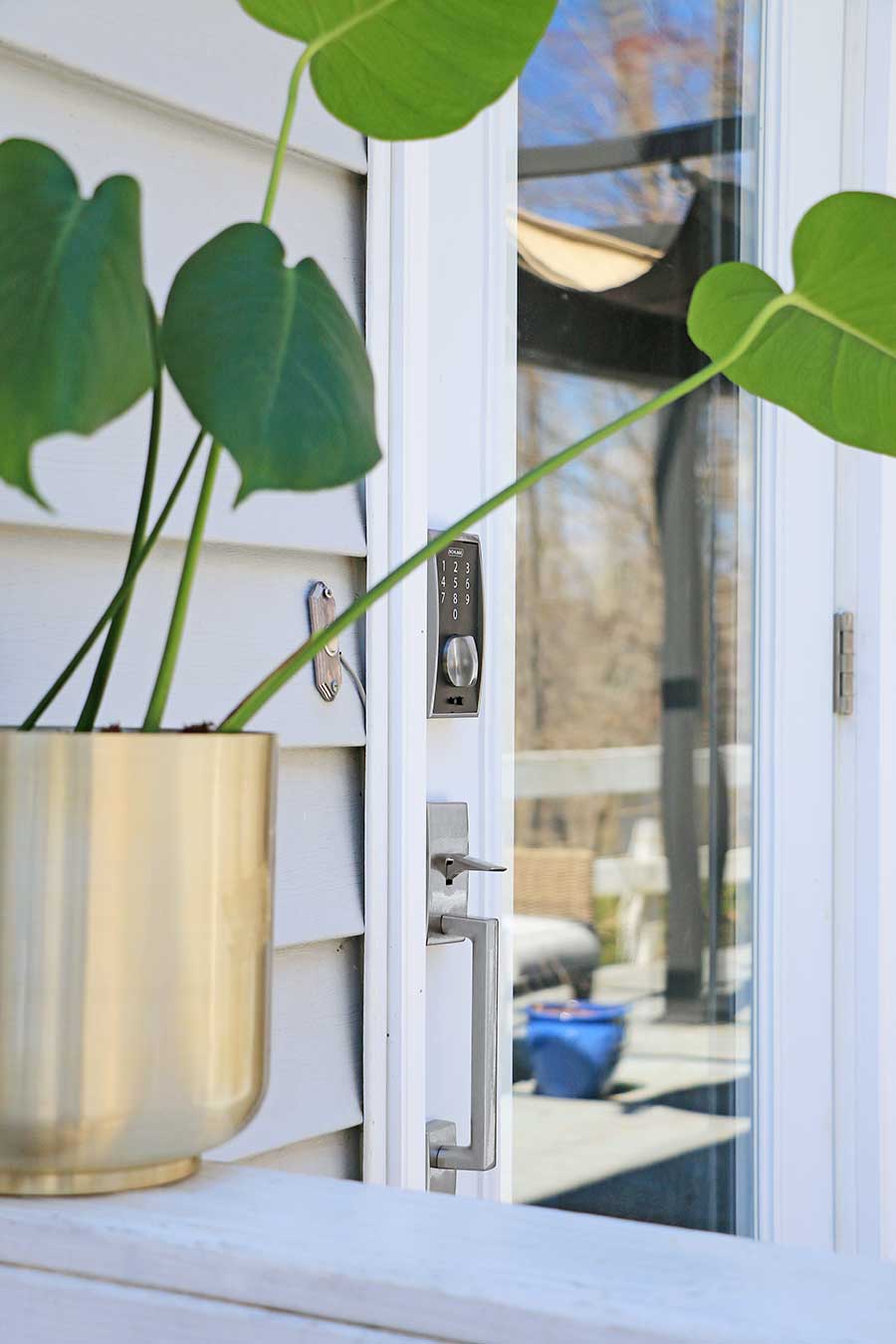 I went with the Schlage Touch deadbolt with a Century trim. It is perfect for our needs. I might have gone with the Schlage Sense or Connect if we had decent internet and cell out here in the middle of the country. But since connectivity is such an issue, it would have been a little more than we need.
I love that the keyless locks are just as stylish as the rest of the collection. You don't have to sacrifice style for convenience!
---
I hope these simple tips will give you the confidence you need to give your door hardware an upgrade!
It's a quick easy update that only requires a screwdriver and 5 minutes of your time. What could be easier?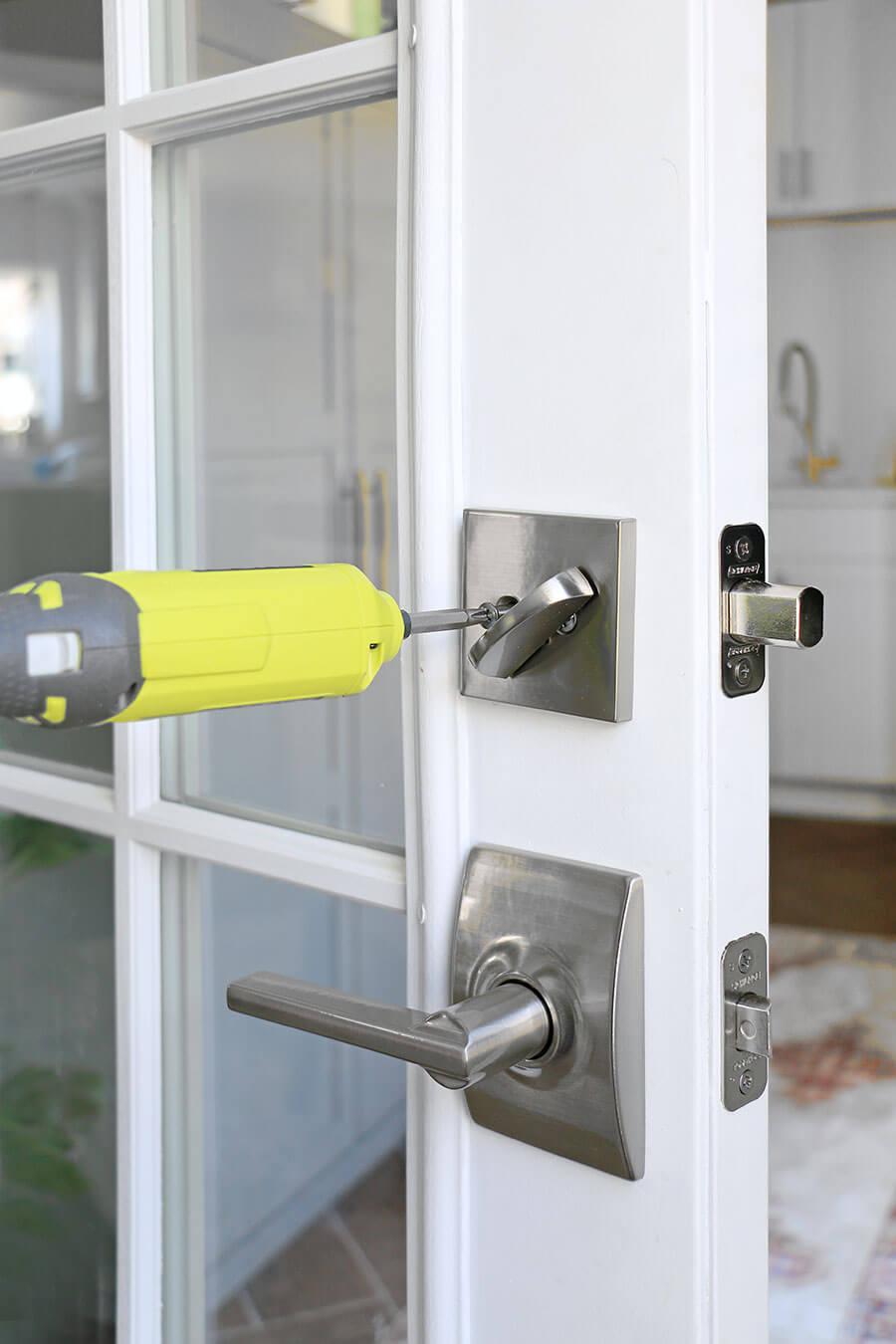 Check out the before and after of my Airbnb cottage door and hardware. It transformed both the interior and exterior of the space!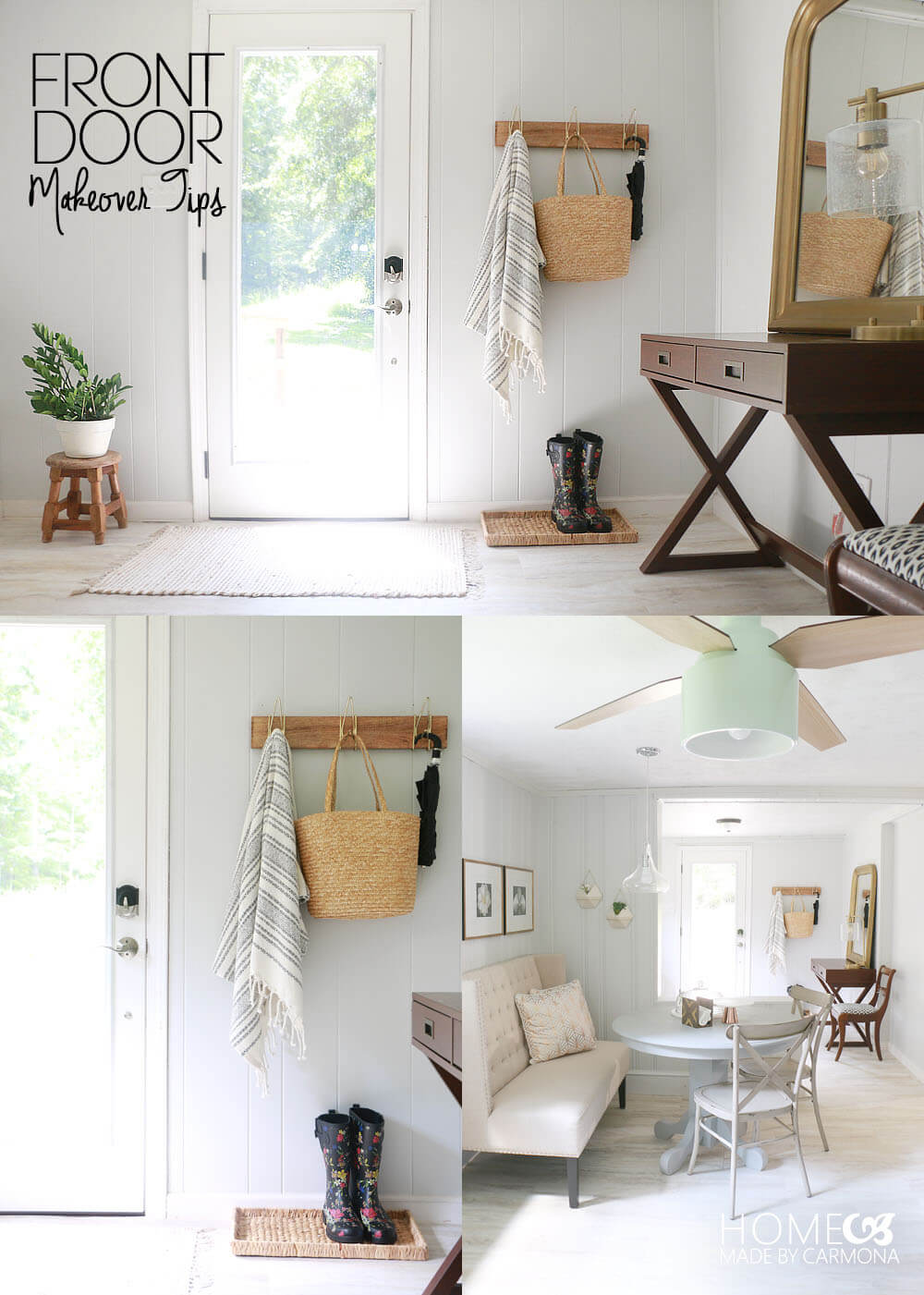 *Thank you to Schlage for sponsoring this post and creating a beautiful product we love for our home!

[go_portfolio id="decorate_landing_page"]