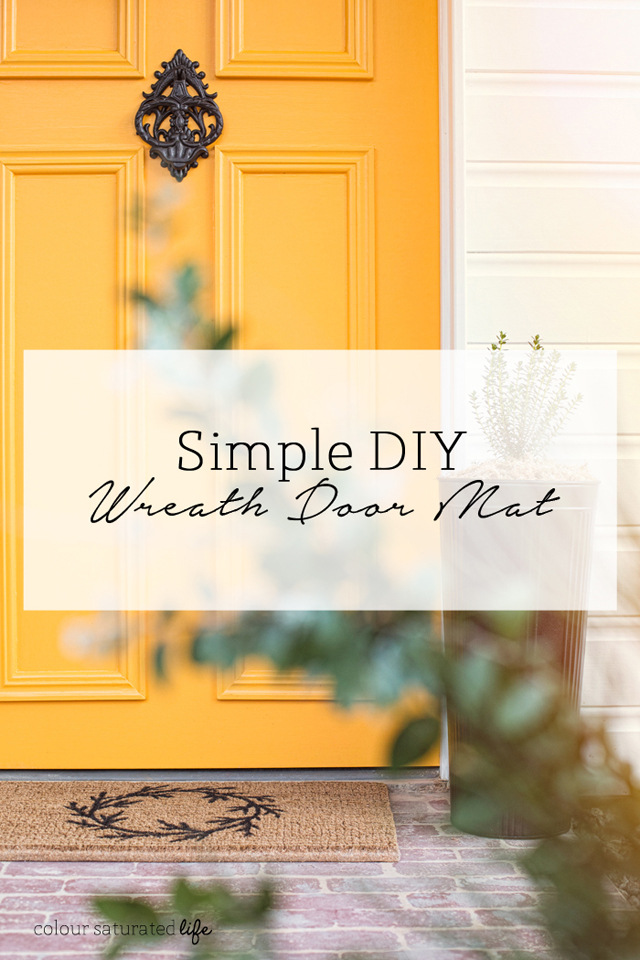 Hi Home Made by Carmona readers, it's Gilly from Colour Saturated Life back again for more DIY action! As it is Fall where Ursula is I thought I would get in on the seasonal inspiration I have been seeing everywhere on Pinterest and share a really simple DIY Doormat that will bring a touch of Fall to your front door. Just in case you are wondering it is Spring here and it is already heating up, Summer weather is not far away and I am missing Winter already…..so I am living vicariously through you all as I watch my blogging friends decorate their homes for the cooler weather. Now let's get onto the DIY. You will need only five items for this project: a coir mat, black paint, a black marker, a brush and a plate.



It is easy to go into shops and buy something for your home (and there are things that I buy) but if I think I can DIY it for less then I would much rather make something that is all my own. So when I was looking for a new front door mat as our old one was falling apart I decided I wanted to DIY my own. I went on the hunt for a cheap Coir mat that I could paint with my own design and I found one for $4.90 AUSD at Bunnings (this is a hardware shop in Australia but I am sure you can find these doormats easy anywhere on the world). Coir mats are really great to use as a basis for a hand painted design and you could really do all sorts of different designs from silhouette images to more personalised monograms and this one is so cheap it would be easy to create different designs for seasonal decor. I chose to "freehand" a really simple wreath, it doesn't require any skill to create the wreath and I will show you just how simple it is in a few steps.
Lay out your mat and use a plate that is smaller than your mat and drawer a circle with a black marker.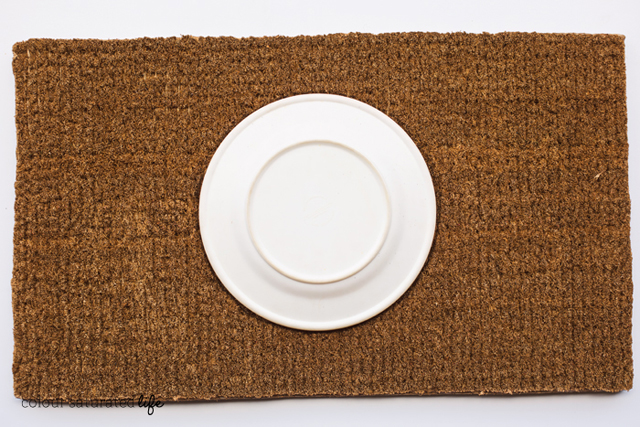 With black paint, paint in the circle. This will form the basis of your wreath pattern.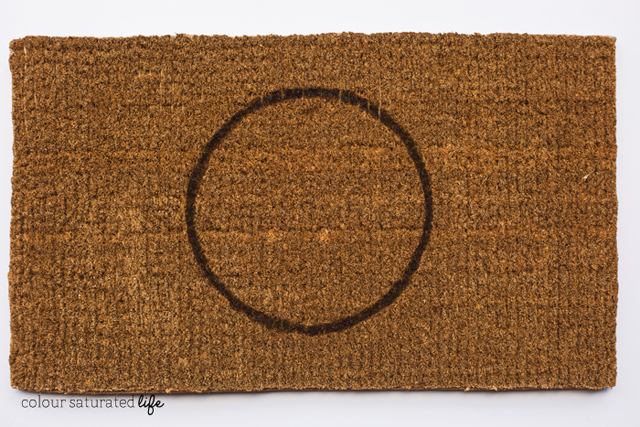 In evenly spaced intervals all the way around your circle paint "branches" coming out from the outer side of the wreath.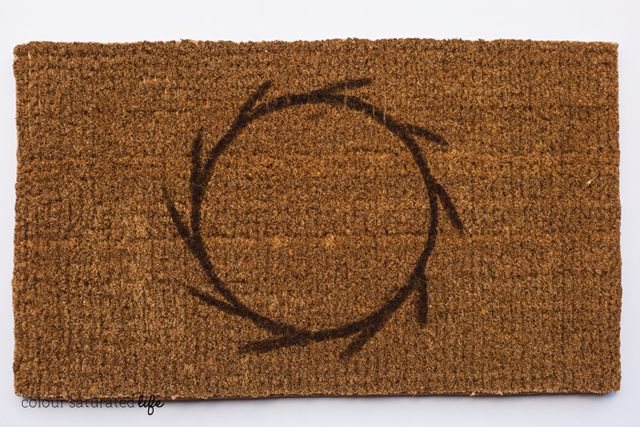 On each branch now paint three shorter branches.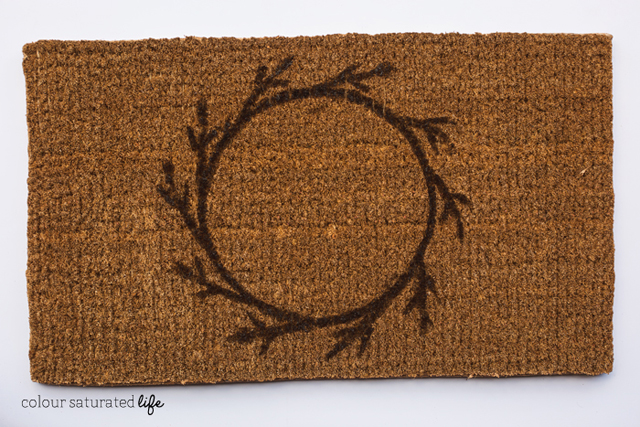 Then paint at even intervals around the inside of the circle more branches.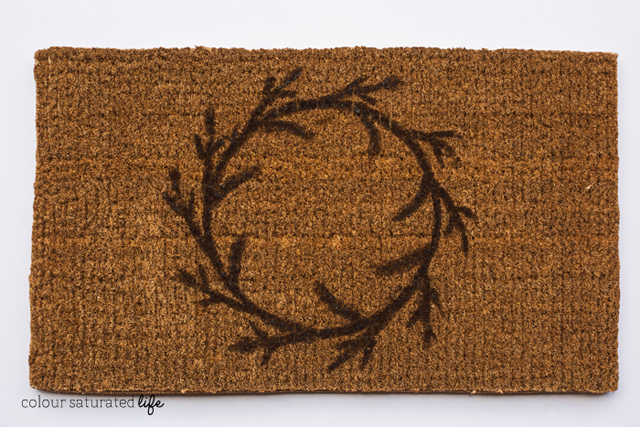 Add three smaller branches to each of these.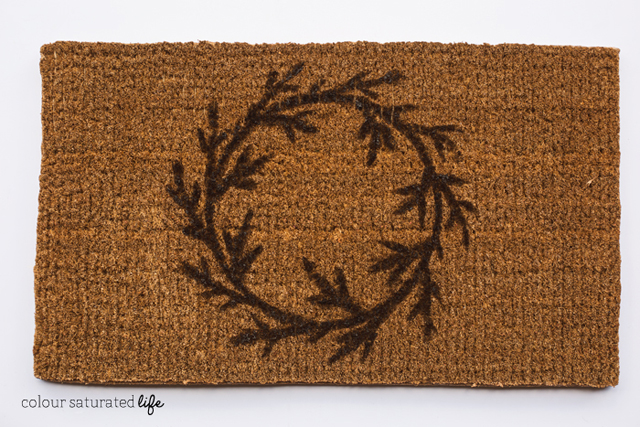 Simple but cute and looks pretty good for $4.90!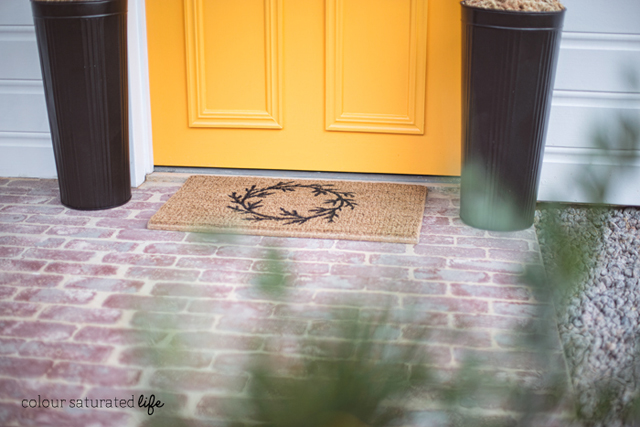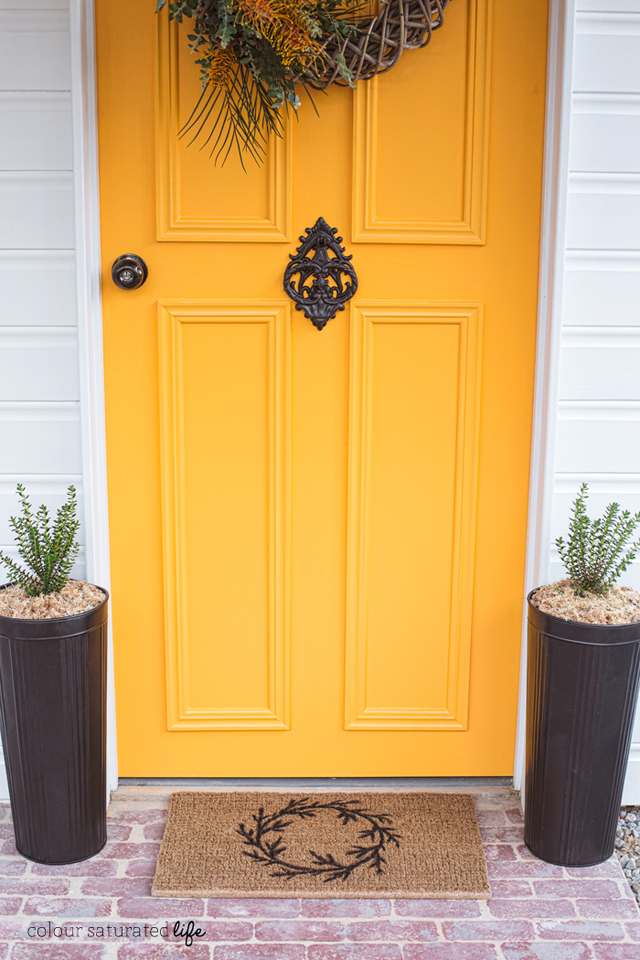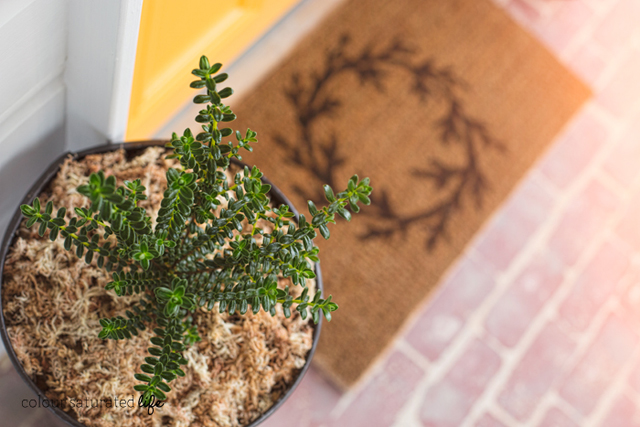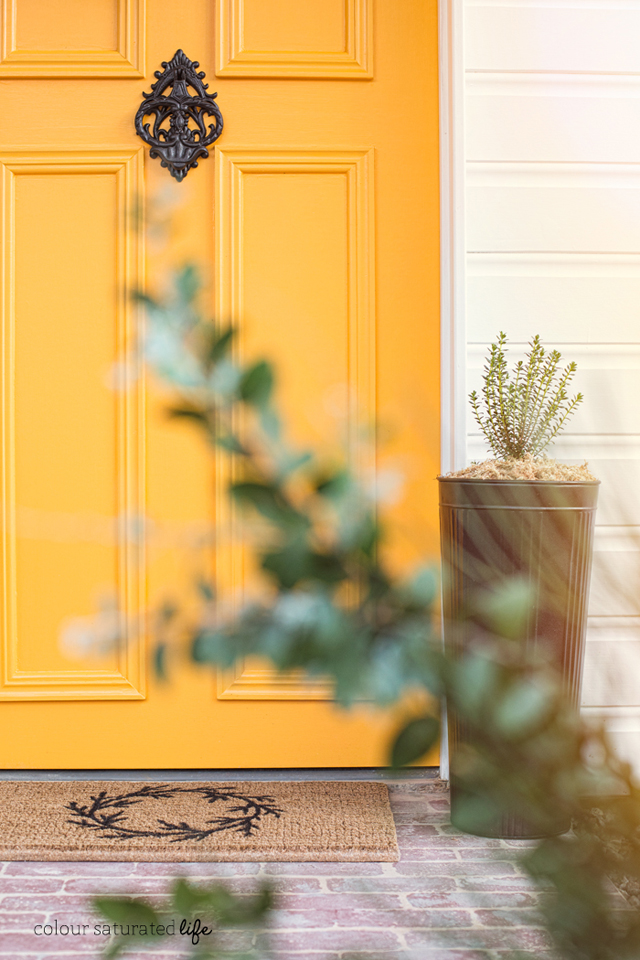 This doormat is part of a recent makeover I started on my front porch which I mentioned in my last post here. I have recently revealed my new front door here and the full reveal of the porch is coming soon. I hope you are enjoying the change in the season and I will see you next time for my final post on Home Made by Carmona when I bring you a Christmas post (can you believe it is so close?).
FOLLOW GILLY HERE

Portfolio with an id of "gillian_posts_gallery" is not defined.