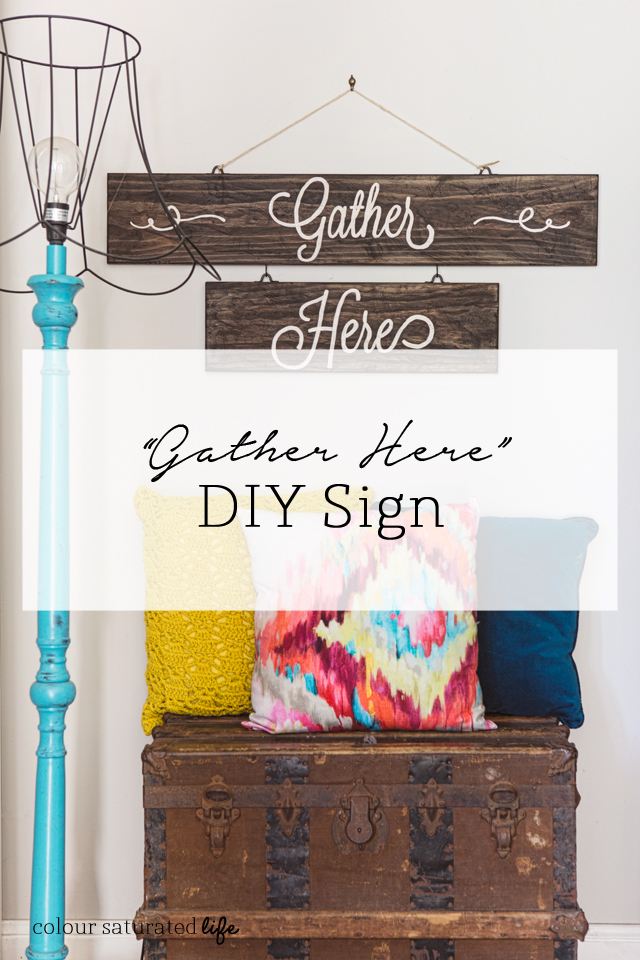 Hi! It's Gilly from Colour Saturated Life back again to show you a simple DIY Sign using the words "Gather Here". This project is actually part of a secret makeover my husband I have been working on behind the scenes. I am so excited about how it all is coming together that I couldn't wait to show one of the projects that is a small part of a larger makeover.
This Sign really could hang in any part of your home but I thought it would look especially good in a Dining Room or Kitchen which is where most families gather over meals. If you want to make one for yourself I have included the design for download at the bottom of the post.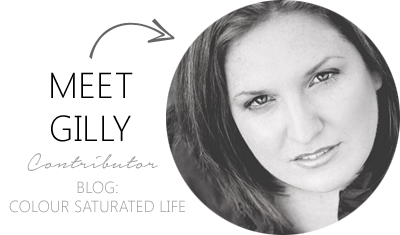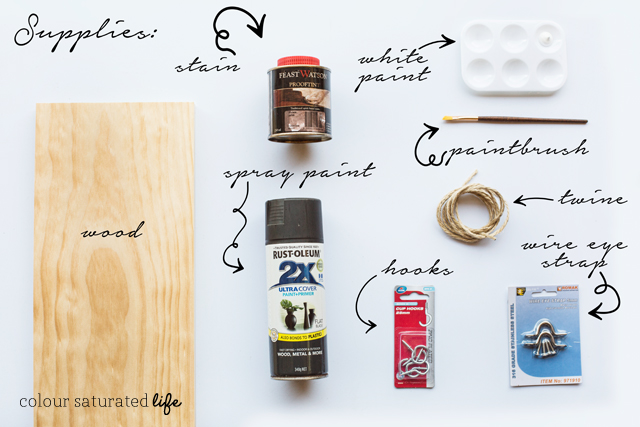 First you need to cut the wood to size, I cut one length at 100 cm (40 inches) and I cut another length at 60 cm (24 inches) – you could make these at any size that would suit your space.
Once you have cut it you need to distress the wood. I could easily have used old wood, I have lots of it, but not everyone has access to it so sometimes you have to work with newer wood and try to make it look old. I first sanded off the corners and I did something you should never do with a sander…..sand all over the place and against the grain. Sanding this way marks the wood (and something by the way you should never do with wood you want to look nice…..I am breaking the rules here!) and roughs it up a bit. I also hit it with a hammer and a metal chain. There are lots of different techniques for distressing wood and all of them work fine.  Now is a good time to also spray paint the hardware (you don't have to do this but I wanted mine to be black).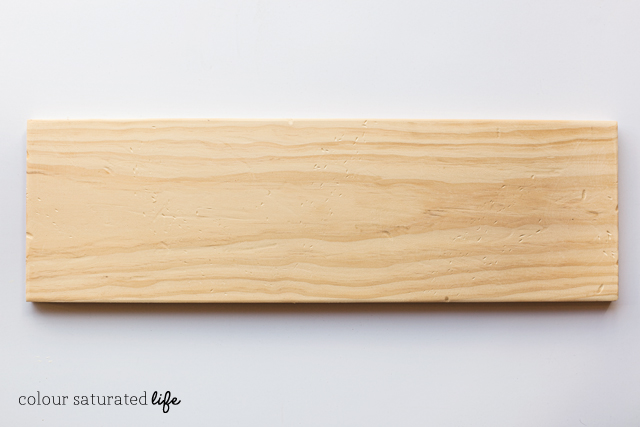 Stain your wood and leave to dry. Then you need to transfer the design onto the wood. I almost always use one technique to transfer my designs to wood before hand painting. You can find this technique outlined in this post.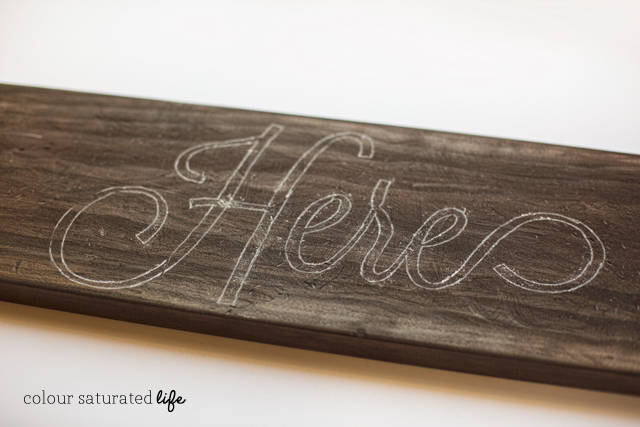 Once the design is transferred you need to fill in the design with paint. I used Fusion Mineral Paint in Casement but you can use any white paint, I just use what I have on hand.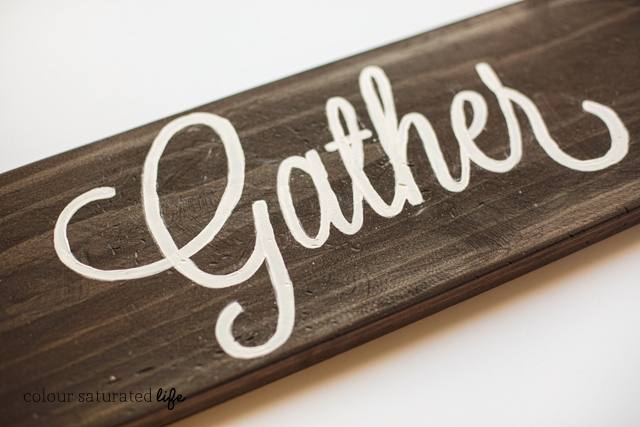 Once the paint is dried sand lightly over the paint and finish with wax or hemp oil. Next you need to attach the hardware. I measured 20cm (8 inches) in on the top edge of the "gather" part of the sign and attach one of the wire eye straps on each end. I did the same on the "Here" part of the sign.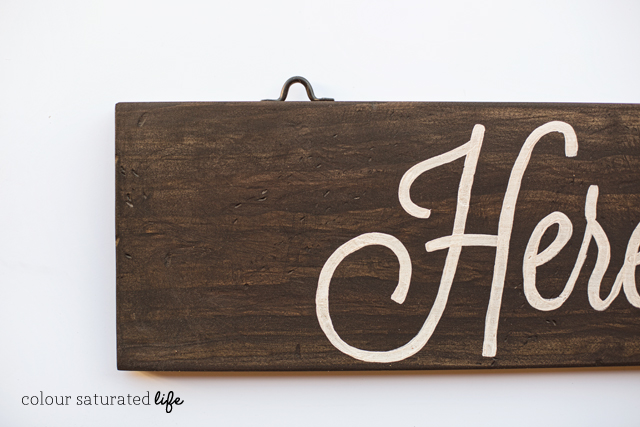 Then attach the hooks to the bottom of the "Gather" part to line up with the wire eye straps on the top of the "Here" part of the sign. I chose to face my hooks into the wall so it is harder for the sign to become detached when it is hung on the wall.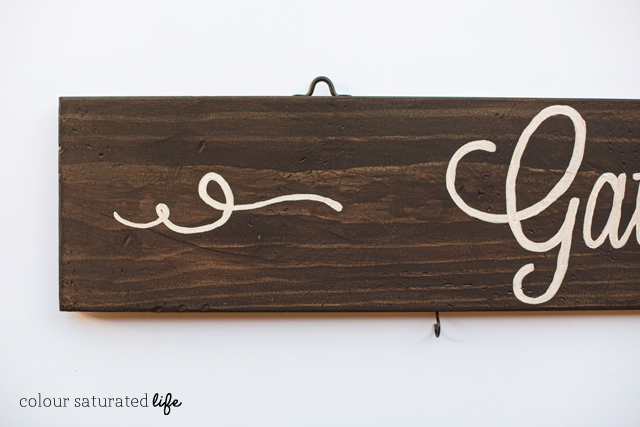 Finally use the twine to hang the sign on the wall.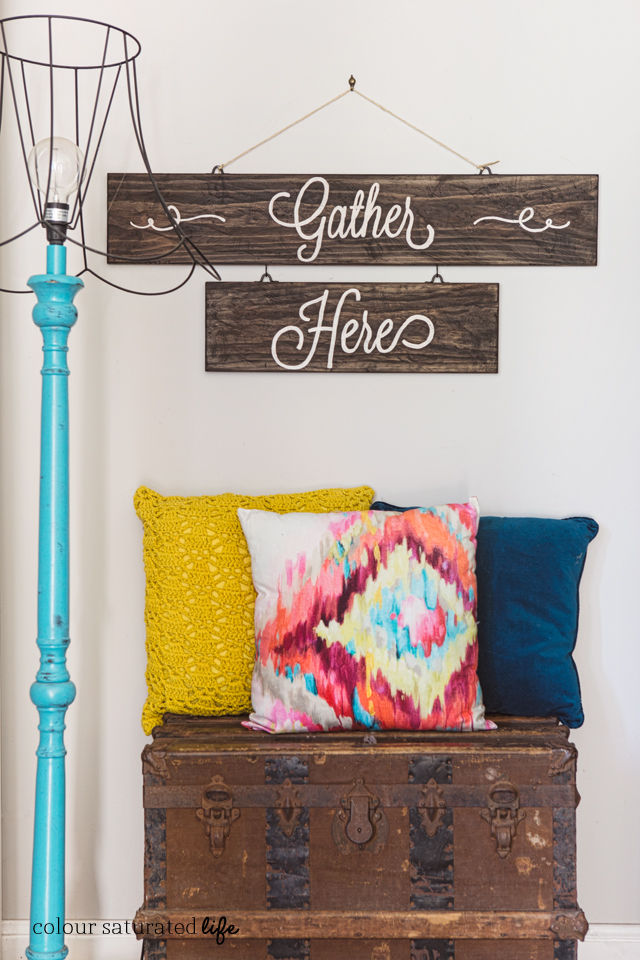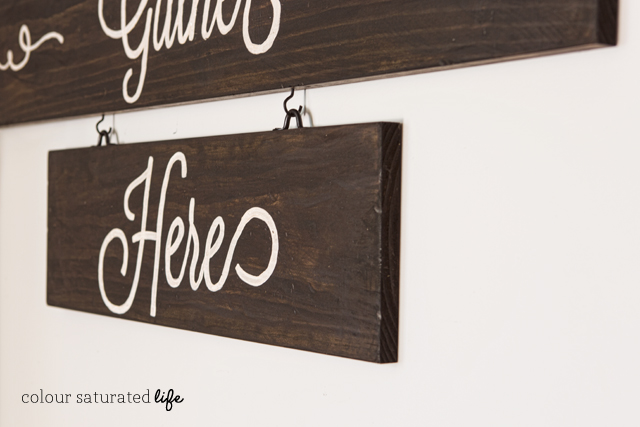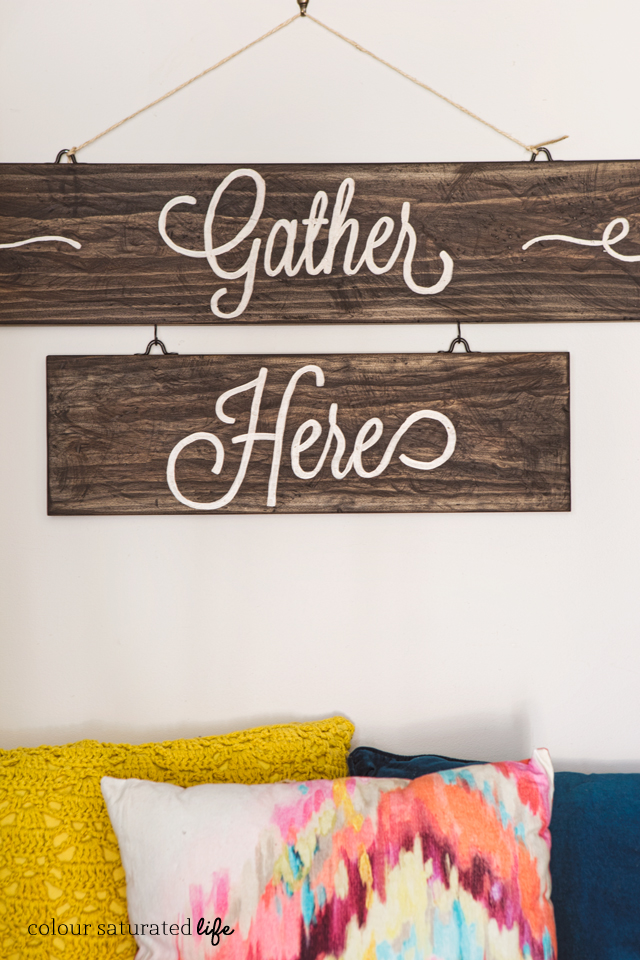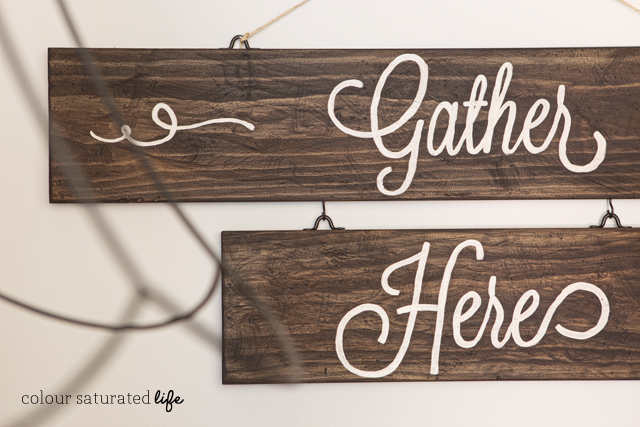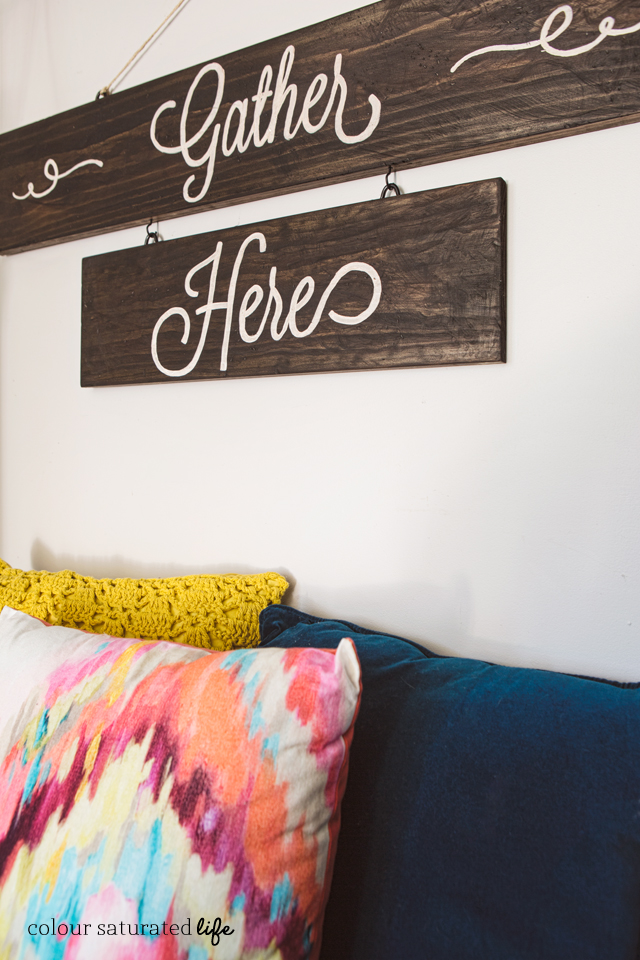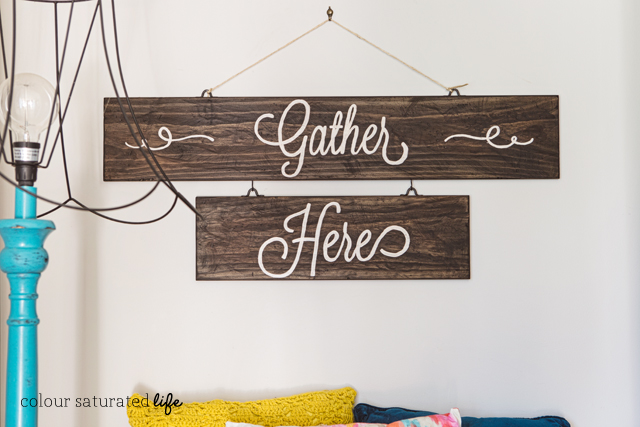 While this isn't the intended spot for this sign (to show that would give away WAY too much) I had a little fun styling it here. Hope you enjoyed this simple DIY Sign! See you next time!
DOWNLOAD GATHER HERE DESIGN HERE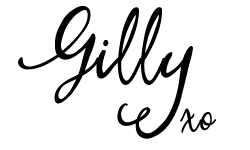 FOLLOW GILLY HERE

Portfolio with an id of "gillian_posts_gallery" is not defined.