Well, I'm at it again, trying my hand at tufting…let's call the first time I tufted practice. Although, to my great surprise, you all made my diamond tufted headboard tutorial go viral! Thank you for such a resounding response, it truly warmed my heart!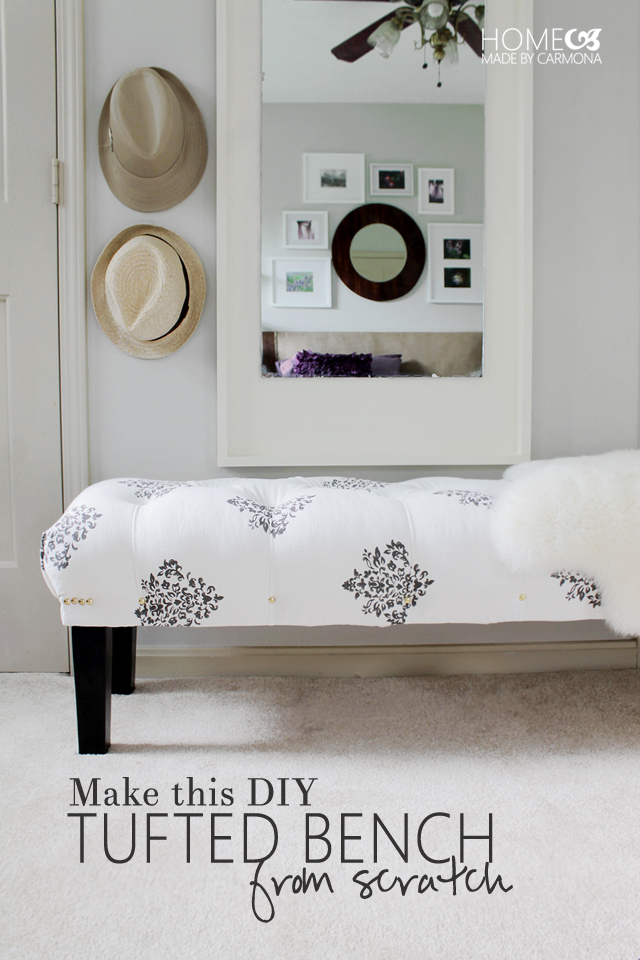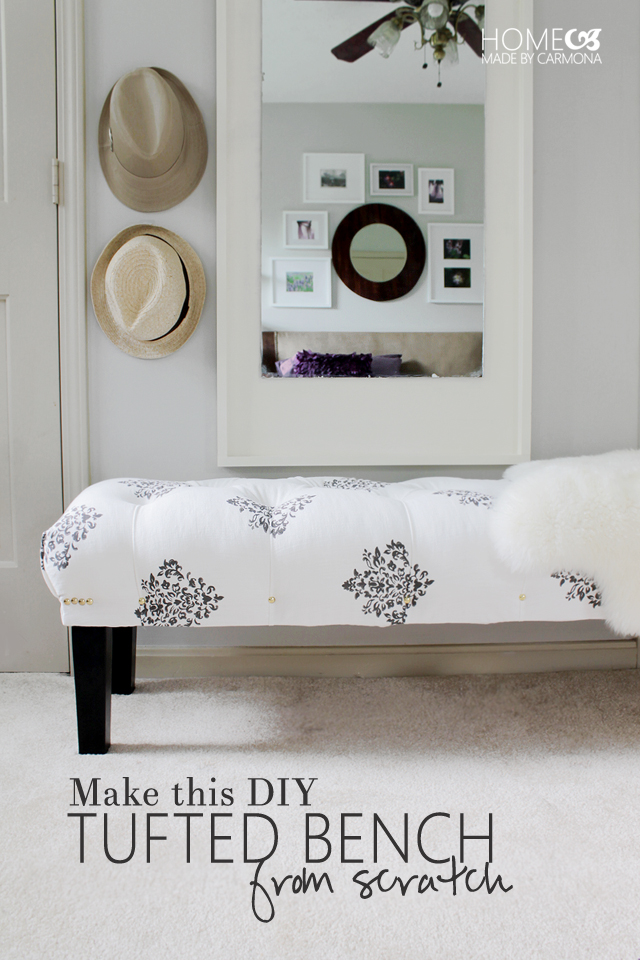 This time I'm looking to build an extra long custom bench, something akin to a high end piece one would buy at a location like Restoration Hardware (it seems like everything they build is massive!). It would be stunning in a bedroom, but really I want it for my dining room. So today I'm sharing how I built and upholstered my own custom DIY tufted bench over at Remodelaholic.
This baby makes for loads of great seating, and brings lovely style to my dining room! Pop over and take a look!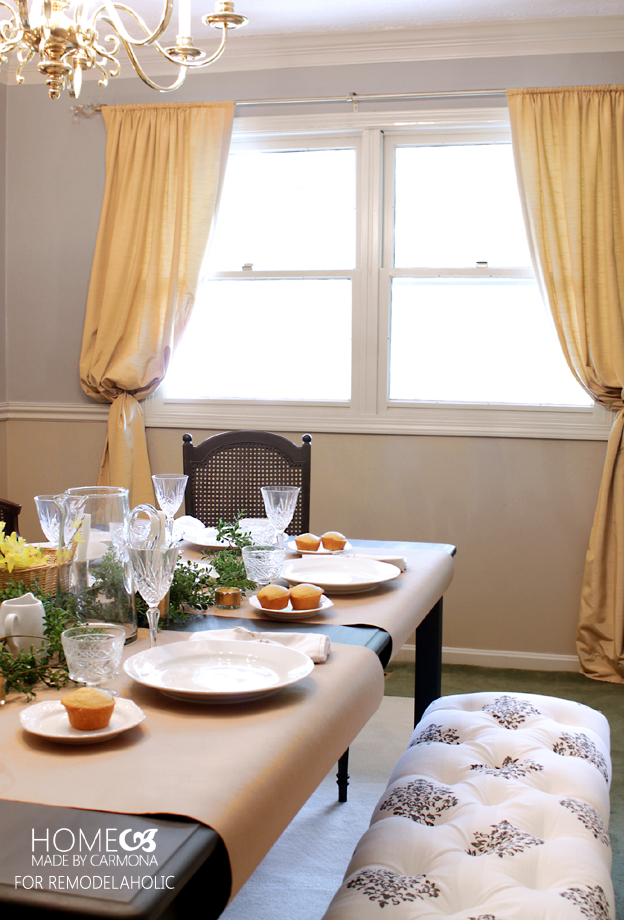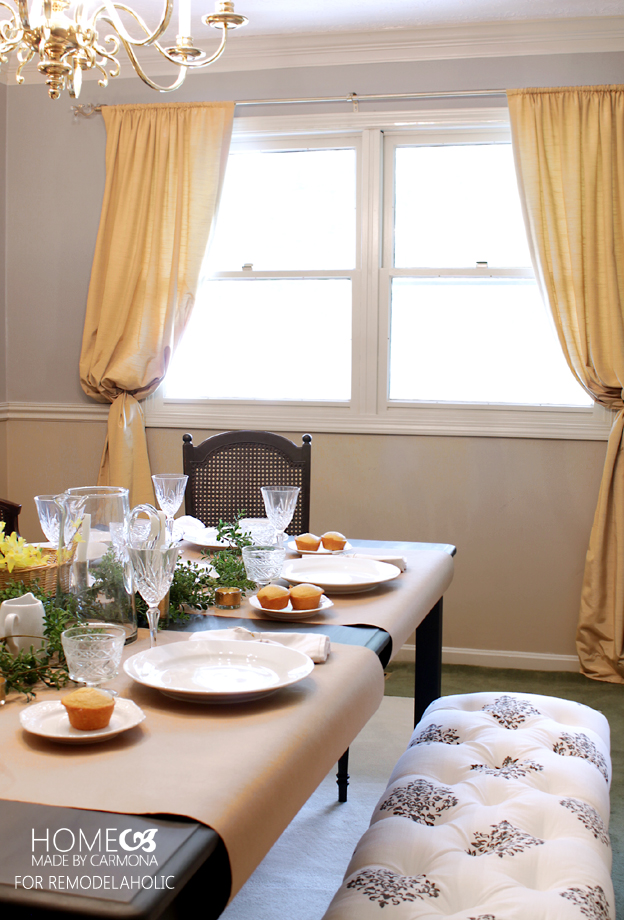 [go_portfolio id="diy_gallery"]