In honor of office month, I thought I'd give you a break from seeing my own office makeover and show you a design plan from another home for a change!
A client asked me to come up with an organization & design plan for her very overloaded office.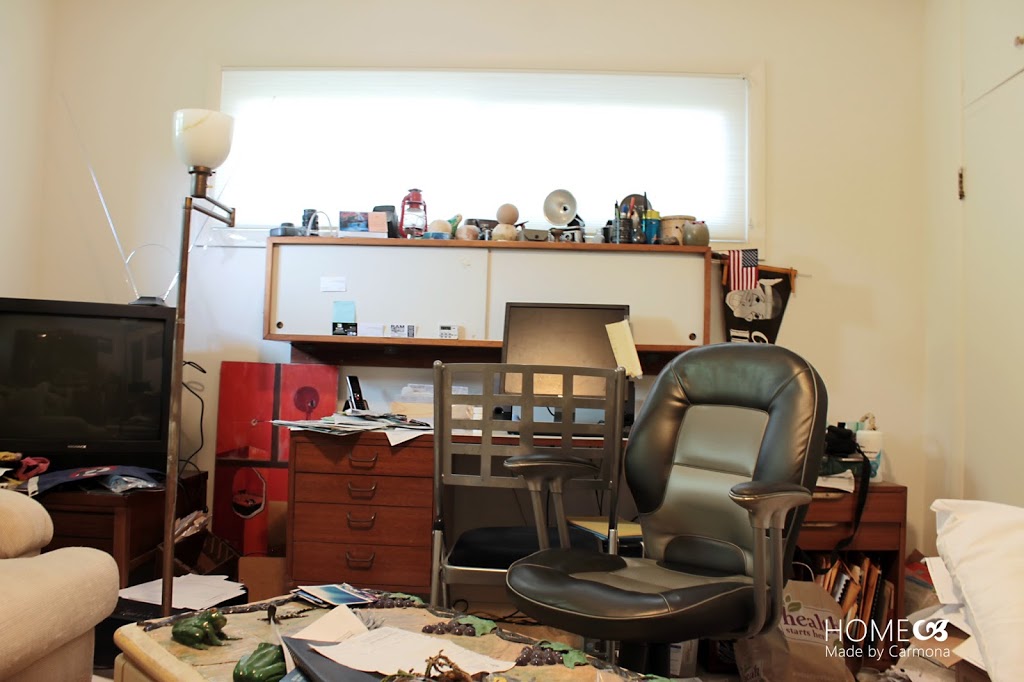 Marisabel had a very specific list of needs and lots of gorgeous collections that needed a place to be displayed.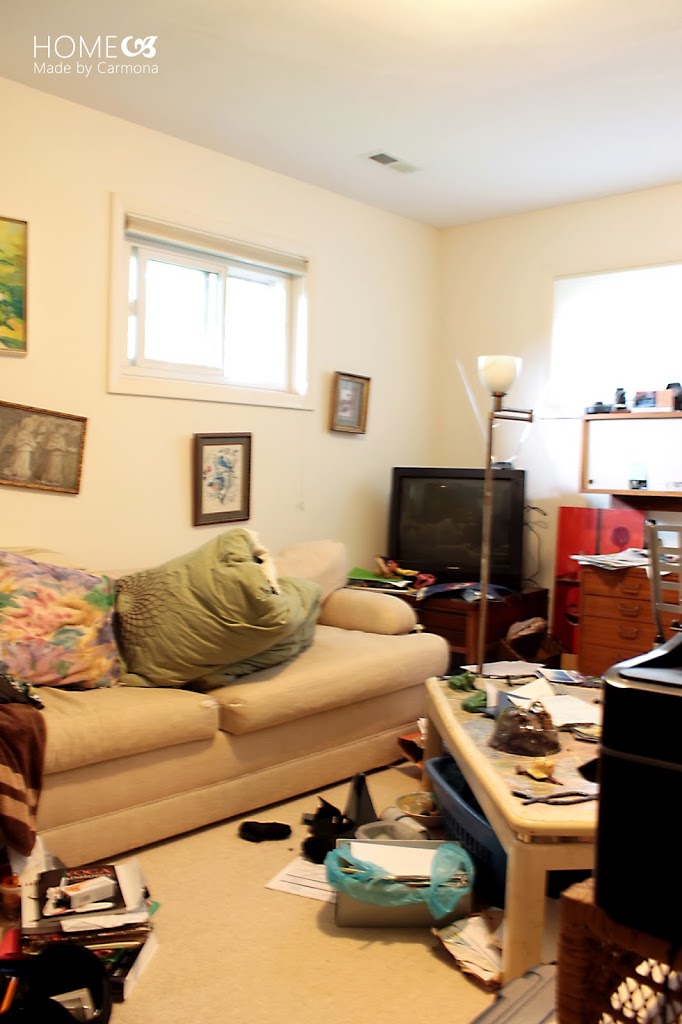 Walking into the space I had a pretty good idea of what this little room could use to maximize storage.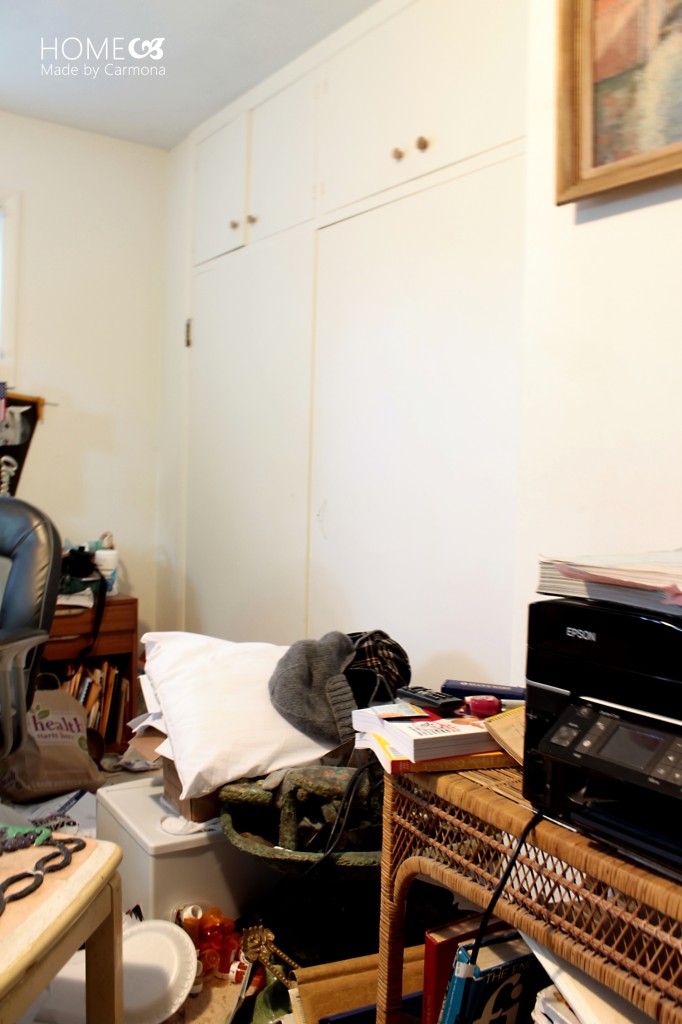 This project required more than your typical design moodboard, I knew I had to research very specific furniture to fit into the small space and accomplish all Marisabel's office needs:
Marisabel's Office Needs
Guest Bedroom
Double Workspace for her and her husband
Lots of Paper Storage
Decorative Storage/Shelves
Maximized Closet Workspace
Space for a TV, scanner, copier, desktop, and laptop.
 Needless to say, this small space needed to accomplish a big multi-tasking job!
Here is what I came up with (drum roll please):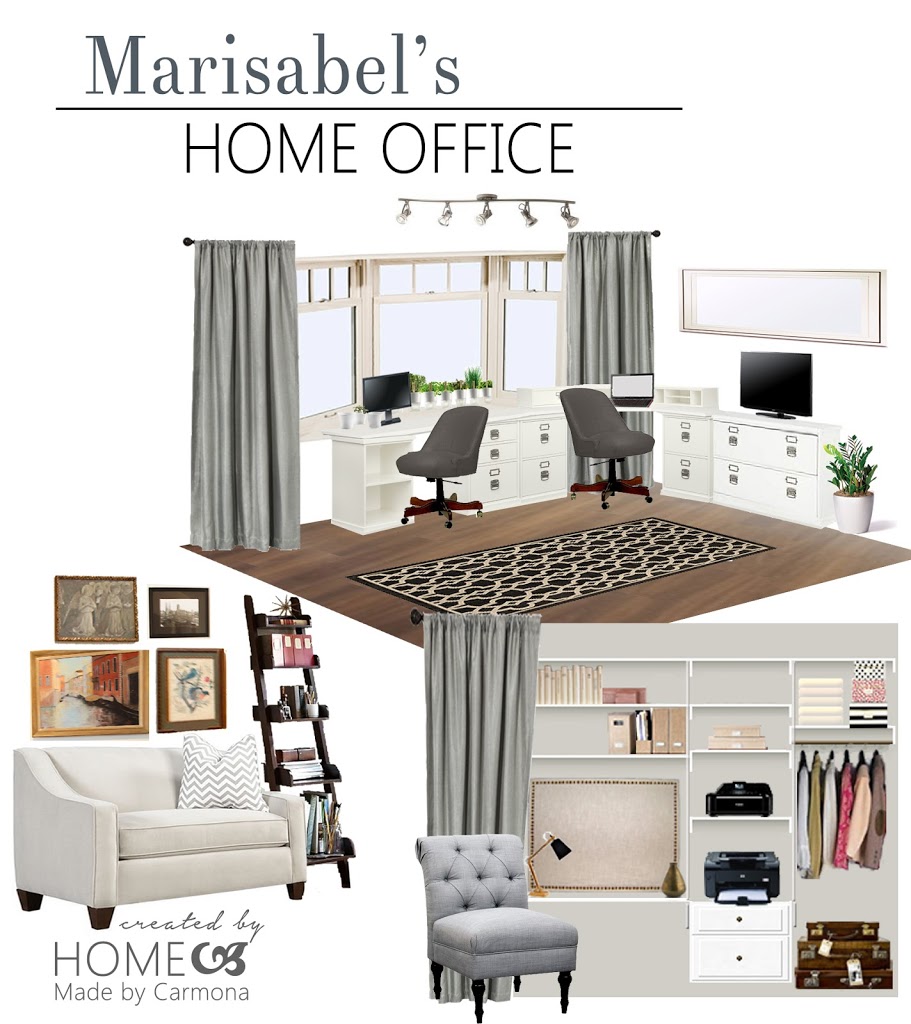 I selected every piece for maximum storage and comfort, but carefully sized to keep the room as open and airy as possible. Additionally the couch pulls out into a full sized bed so the office can be easily transformed into a comfortable and chic guest bedroom!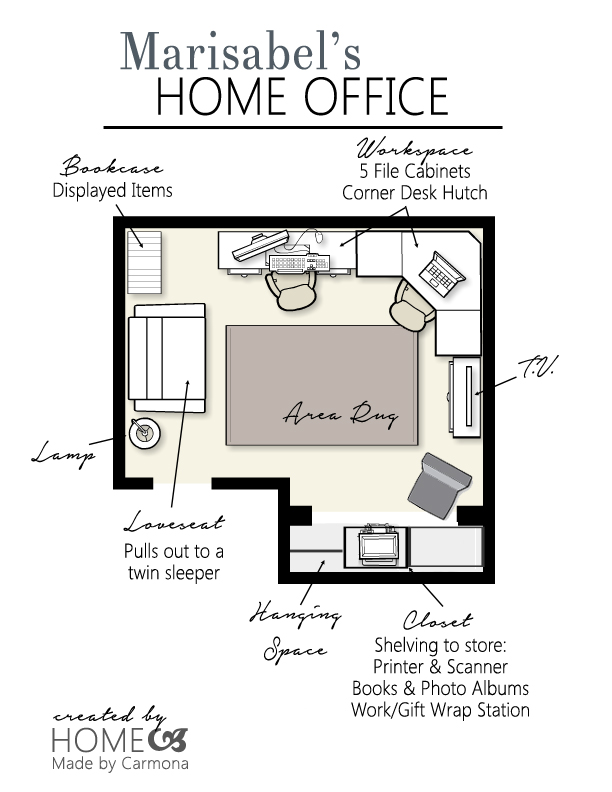 This space is designed to solve all of Marisabel's storage problems. I included are a few personal touches unique to her family; she wanted to put in a largescale window so she could look out while working, so a bay styled window with ledge was the perfect solution for her…plus her husband loves caring for plants and with the exposure this made a great space to house a little greenery to bring the outdoors in! I also worked her family's artwork into the design of the space, and made sure there would be shelf space for her decorative collections.
I hope Marisabel loves the design and function!

I'd love to have a dedicated office like Marisabel has, unfortunately I don't have that. What I do have is a shared sitting room/office plan! See more here.