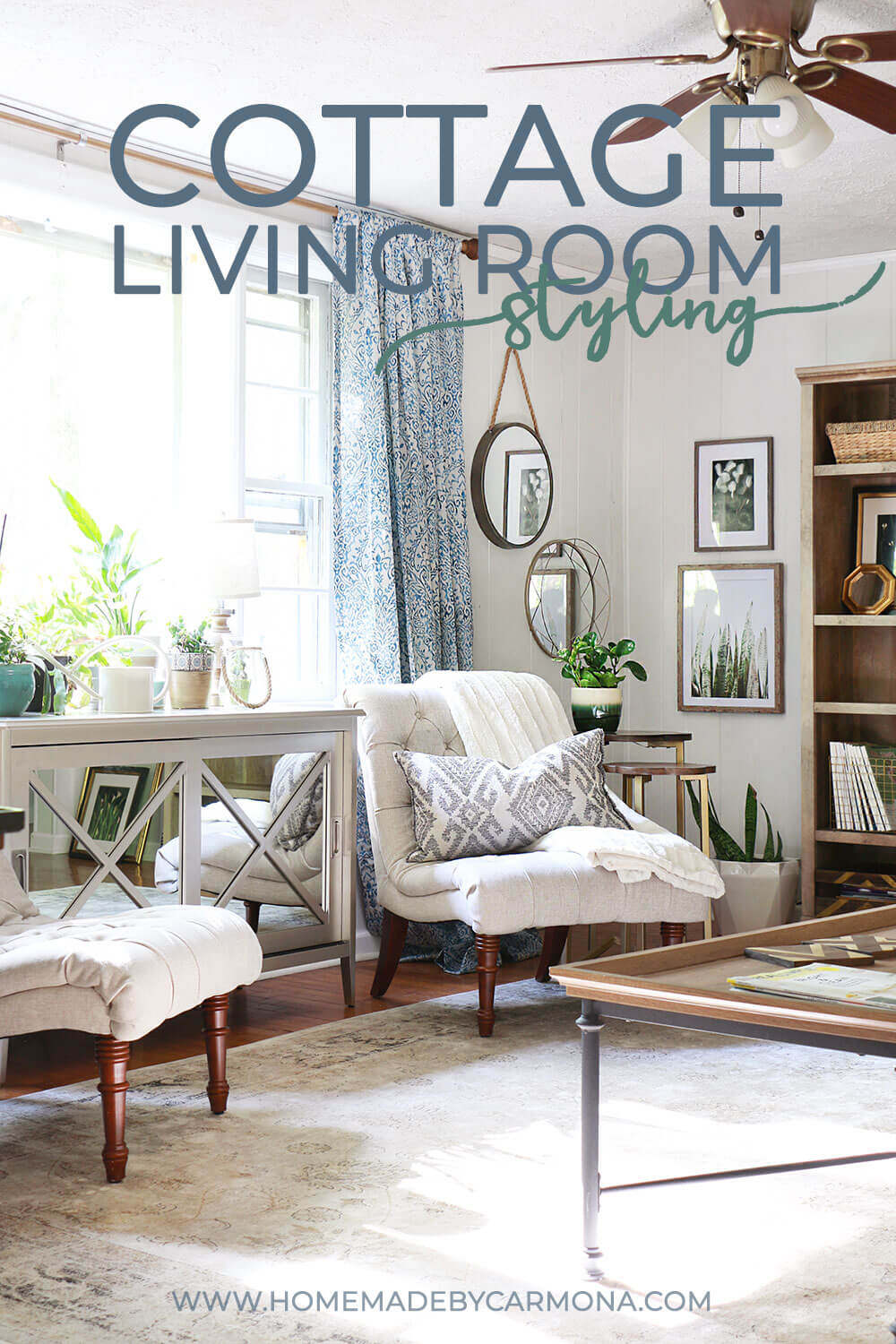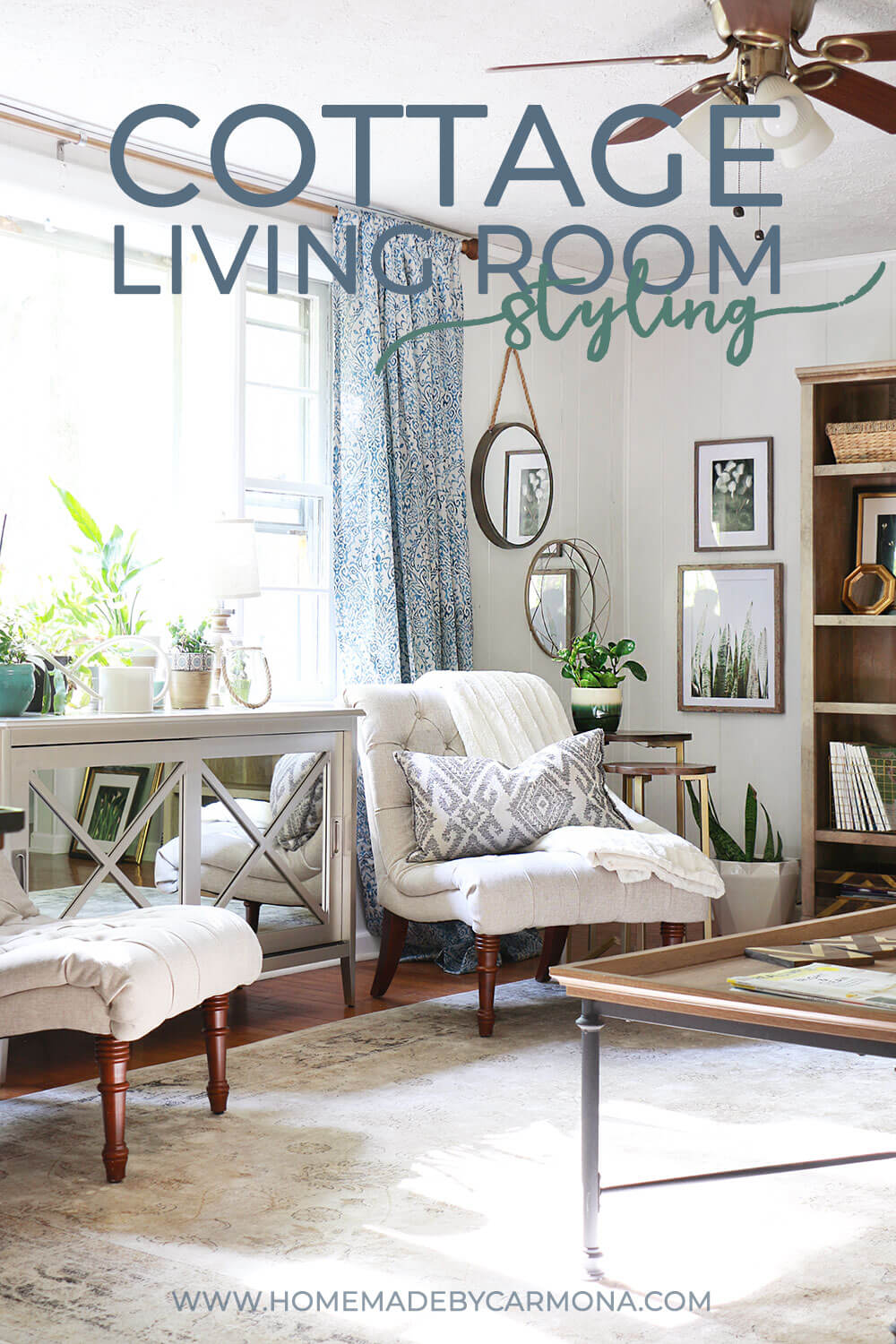 *Special shoutout to Better Homes & Gardens for sponsoring this post! Affiliate links contained below
I can hardly believe that this room ever looked this dark and dungeon like.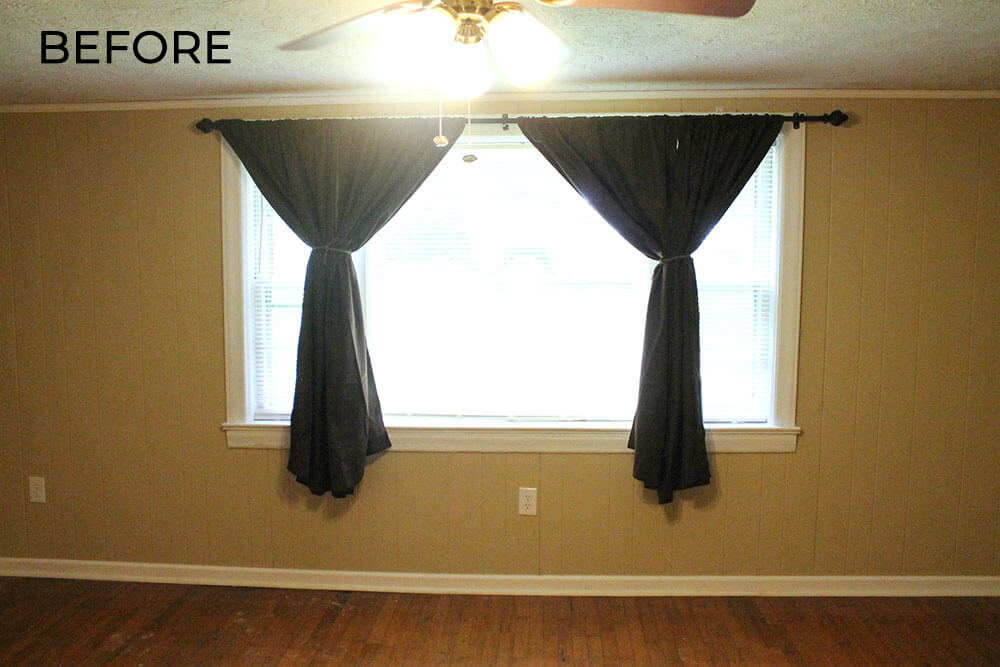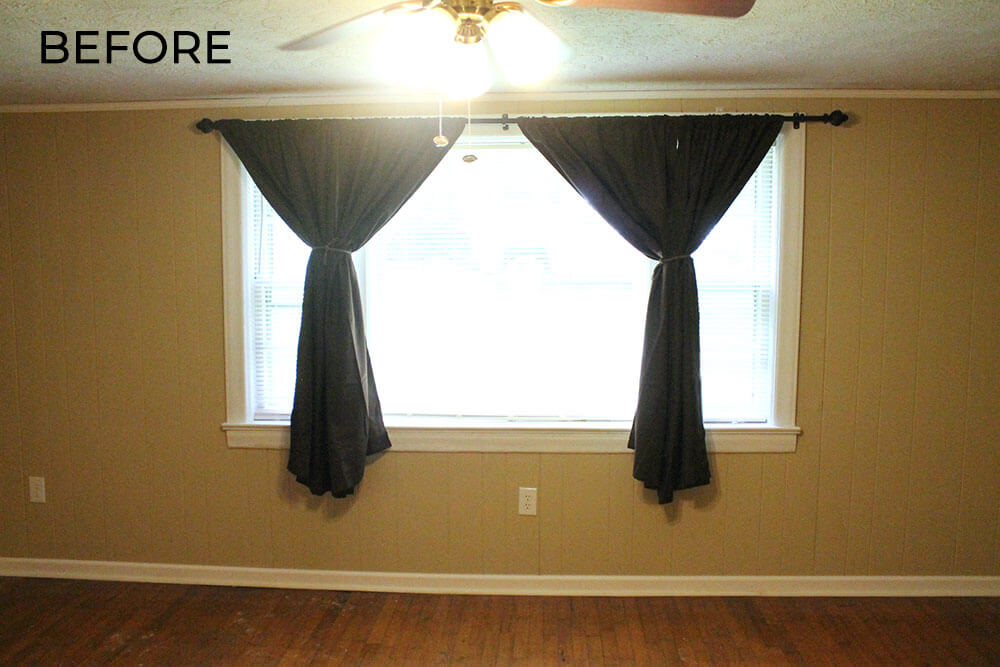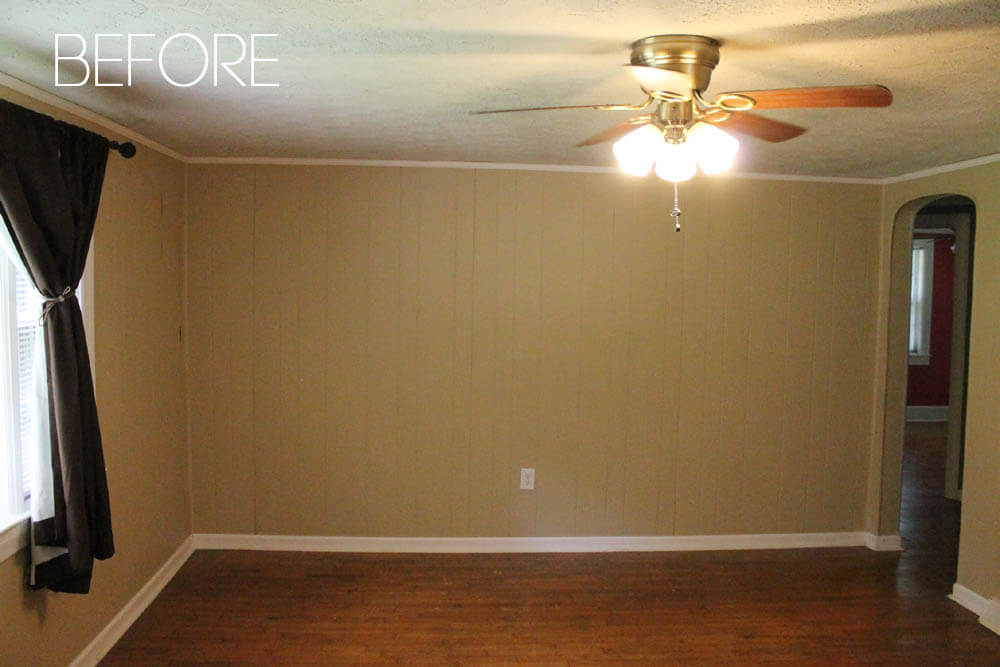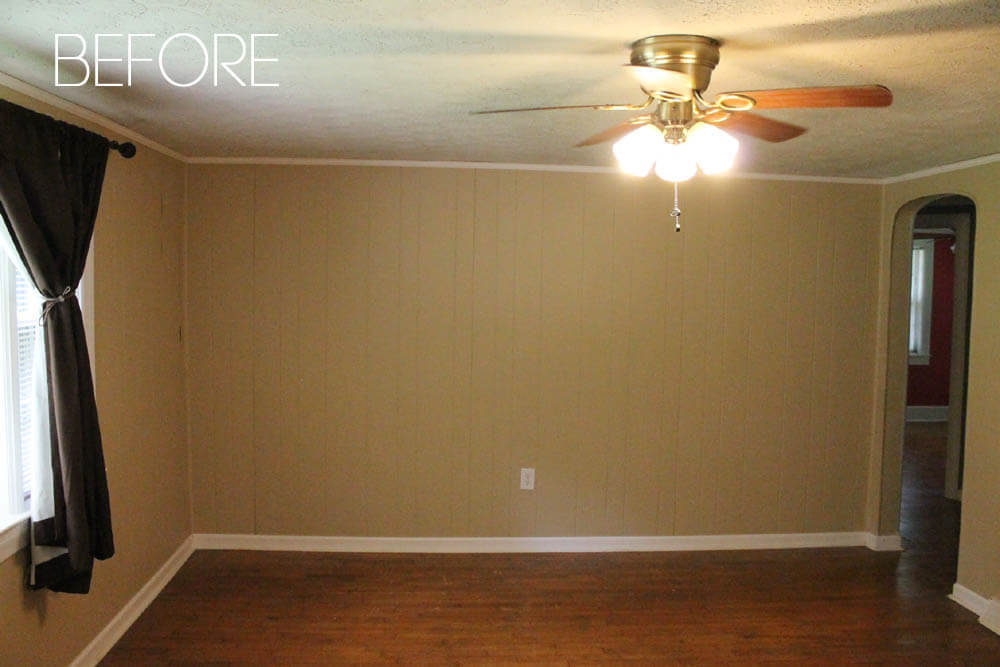 It had come SUCH a long way, and yet it lacked that cottage-y feel that makes you walk into the space and immediately want to sink into the coziness and charm.
In order to get this living room to have that cottage-like feel, I employed a few important rules to take it to that next level. These rules can apply to any space you are hoping to bring a sense of charm to in your decor.
1. Employ Farmhouse Style Furniture
Farmhouse furniture can be pushed to go the direction of any number of trends. It can be modern farmhouse, traditional, country, beachy, eclectic, or that cottage style I am going for.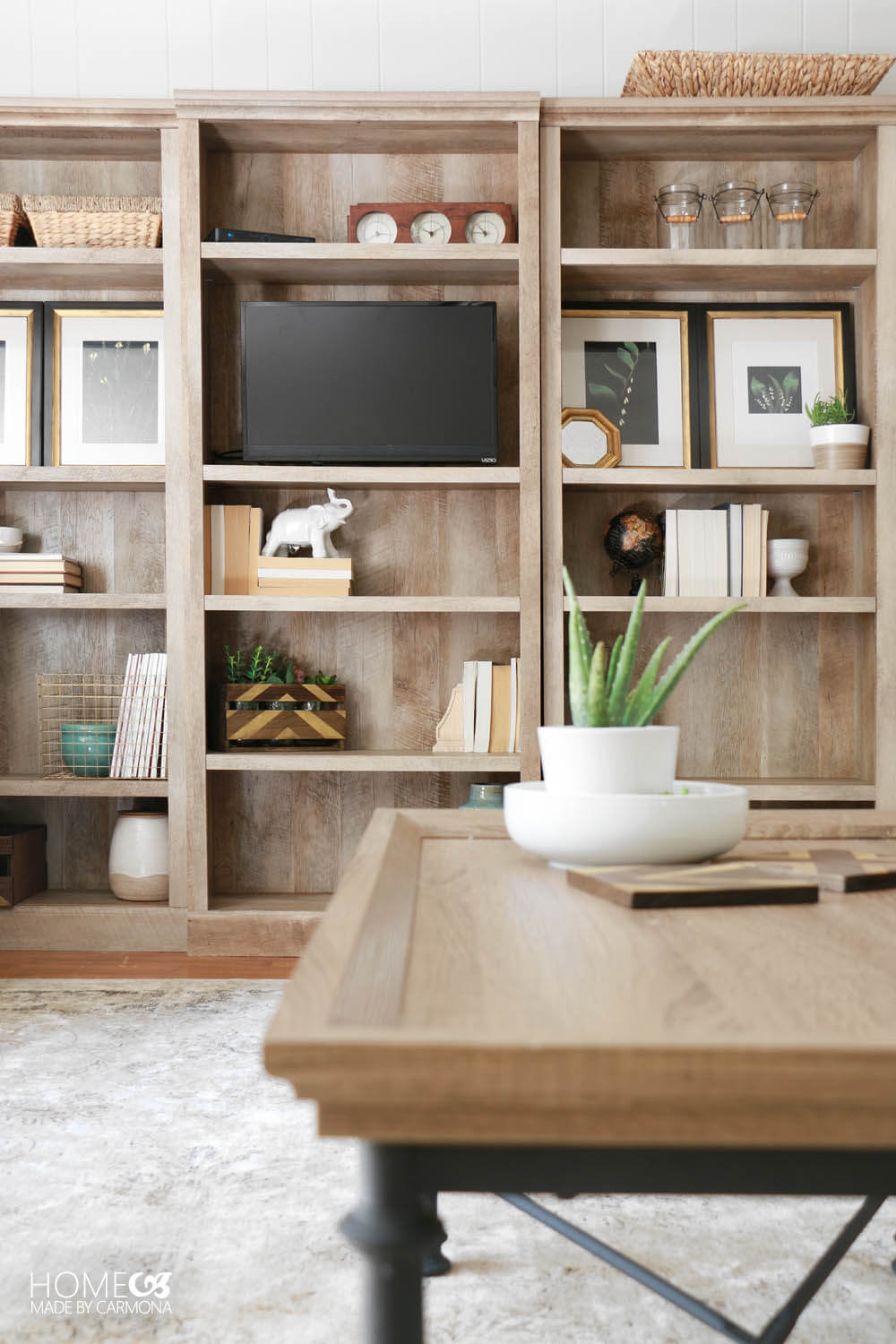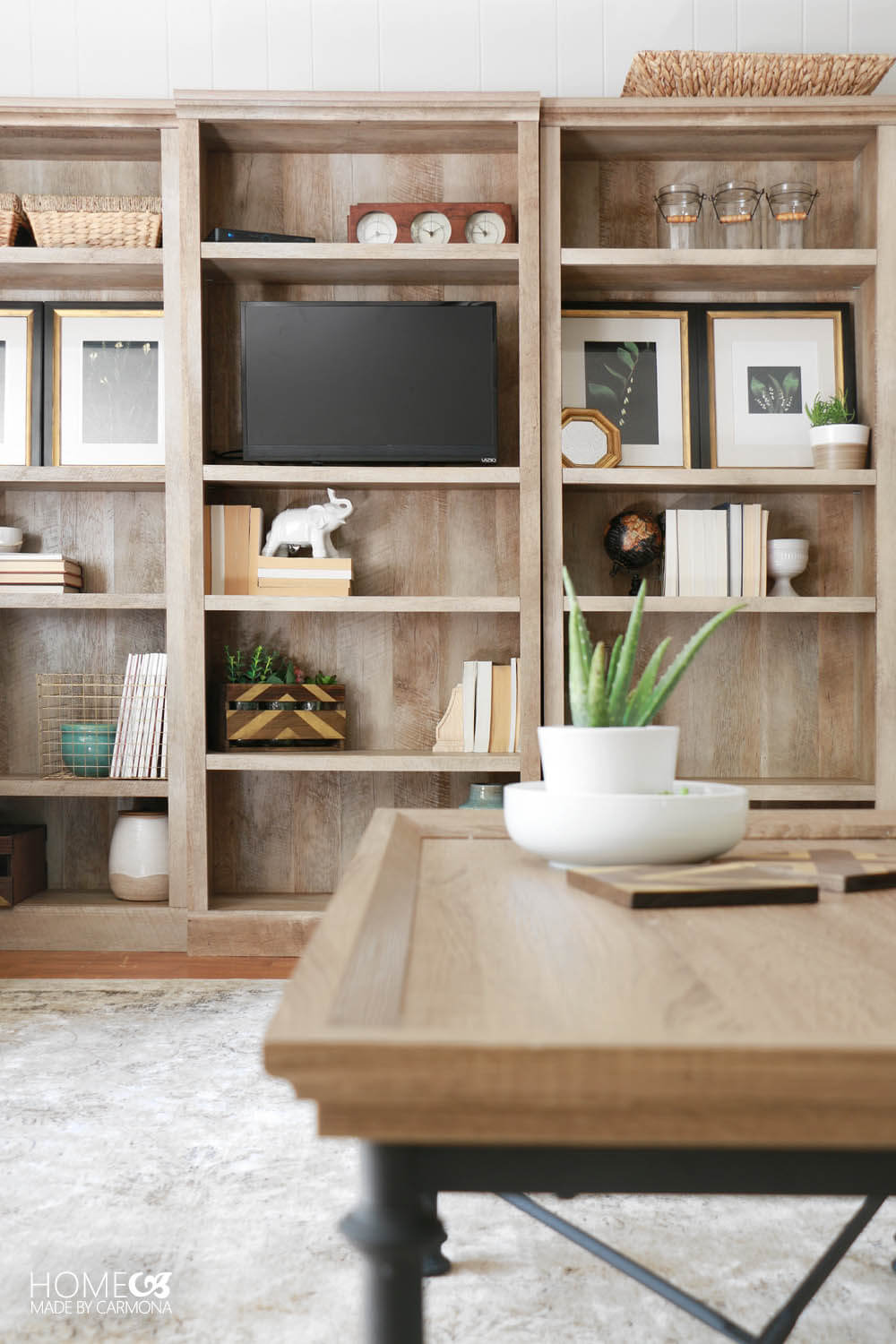 I initially began this room set a gorgeous set of Better Homes & Gardens Crossmill wood bookcases, then added the BH&G Rivercrest coffee table. It added the perfect amount of distressed wood to the space for a cottage feel.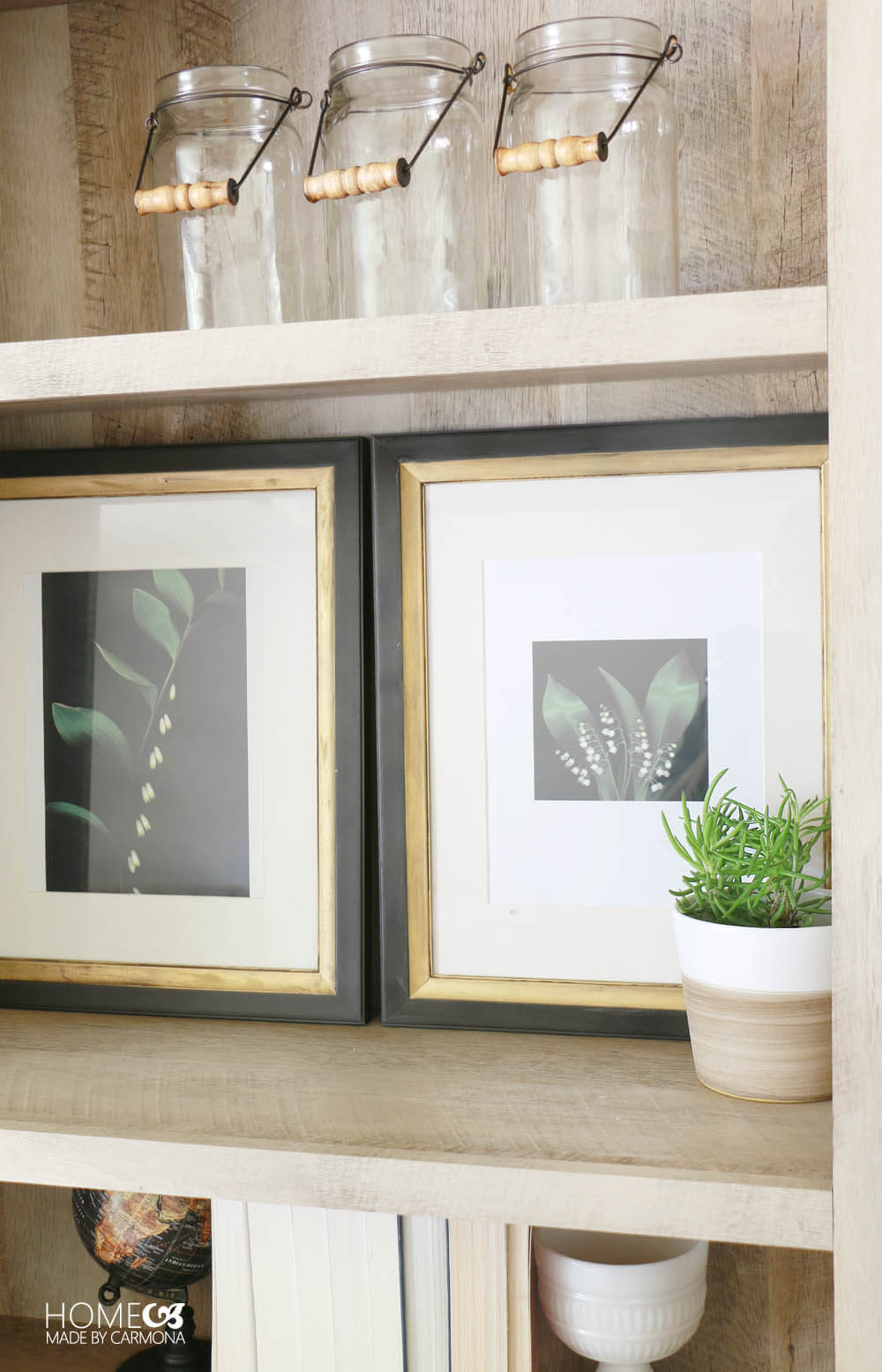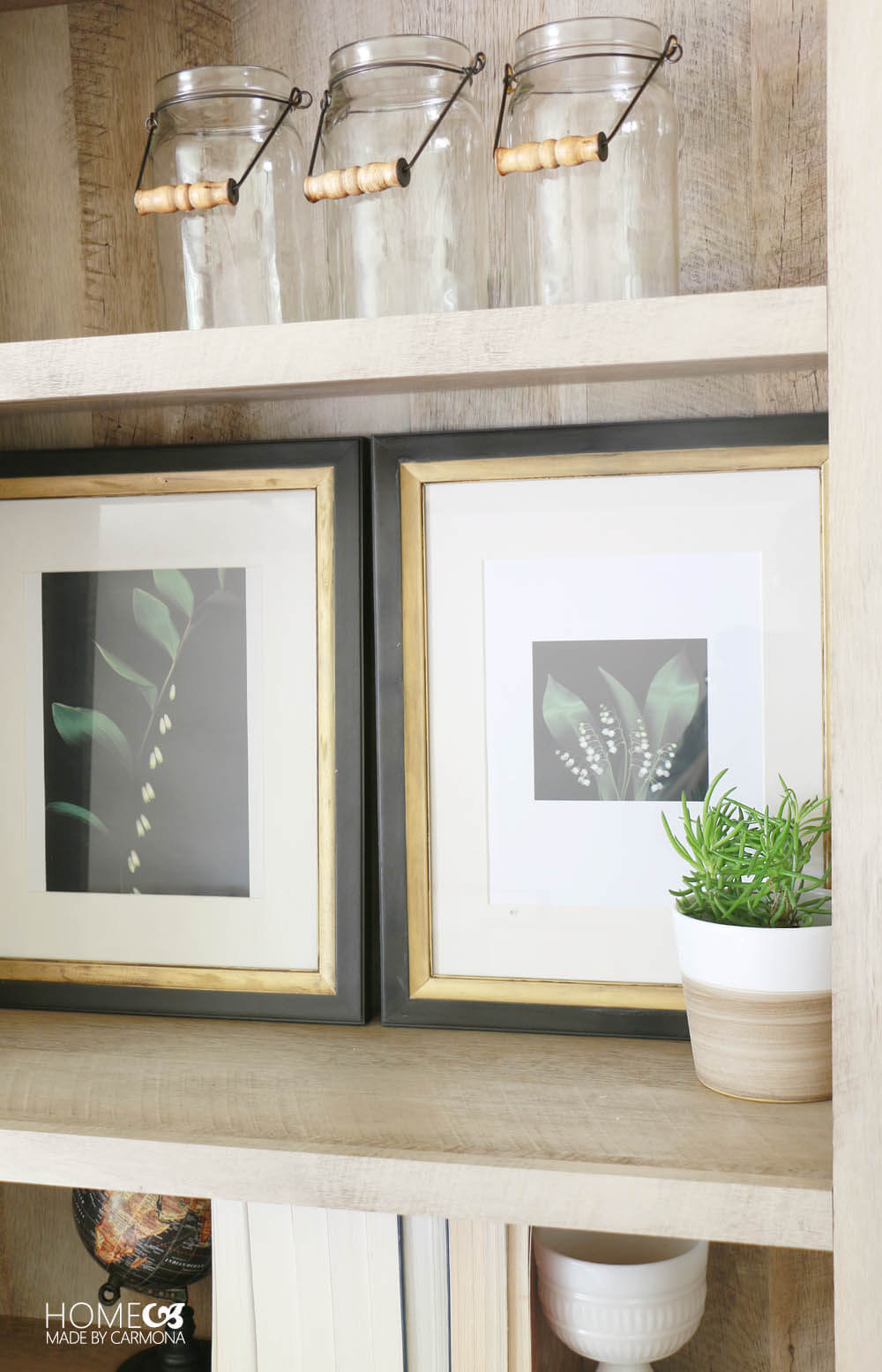 2. Accessories With Charm
When it comes to accessories think weathered wood, rope, linen and other warm textural elements. Yes, a few metallic touches are perfect for that 'modern farmhouse' look, but not too many or it becomes too modern to be cottage-like.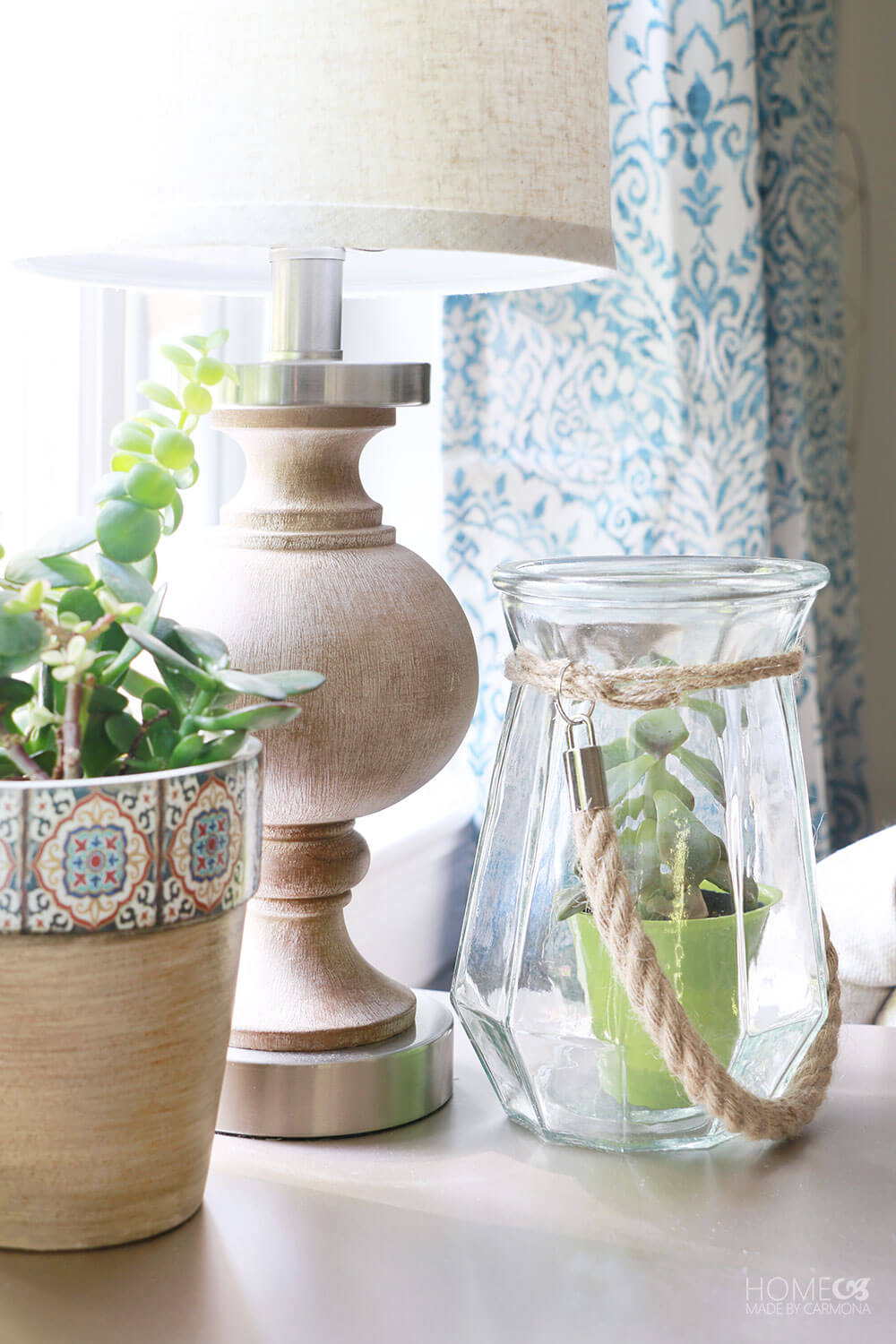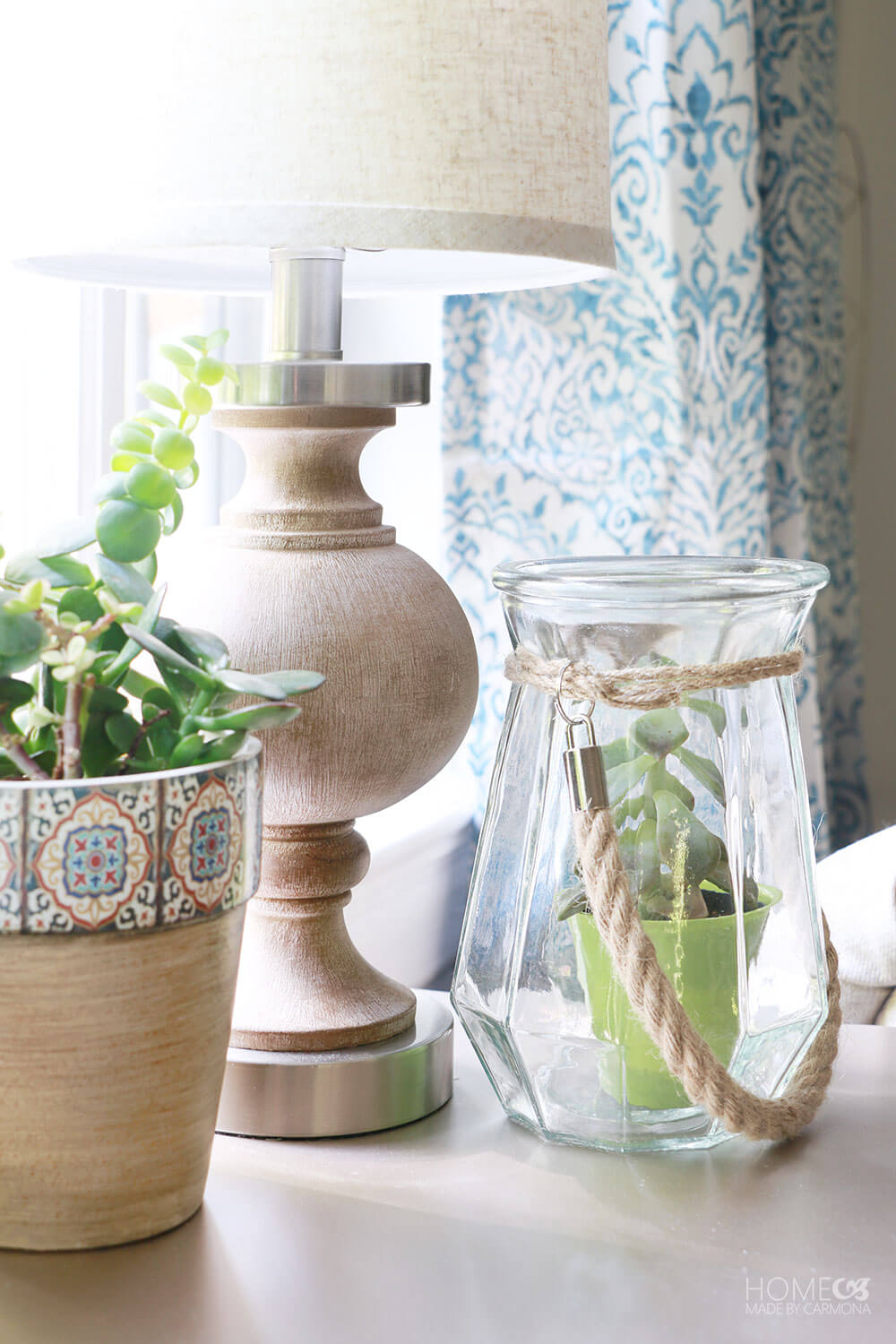 I love that this BHG weathered finish table lamp has a mixture of wood and metal. It makes for a contemporary take on farmhouse. Unfortunately it is no longer available, but this BH&G rustic whitewashed table lamp makes for a great substitute.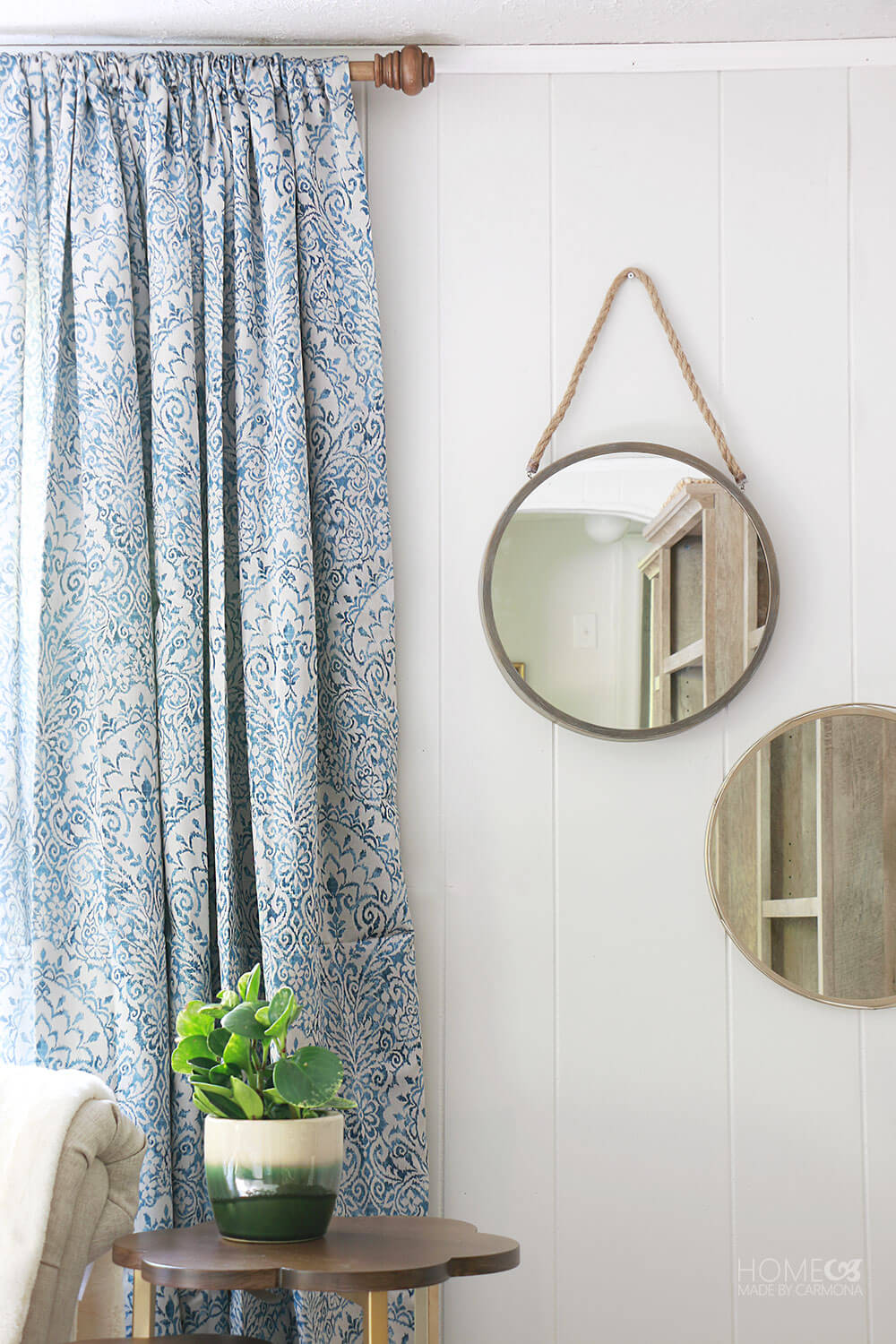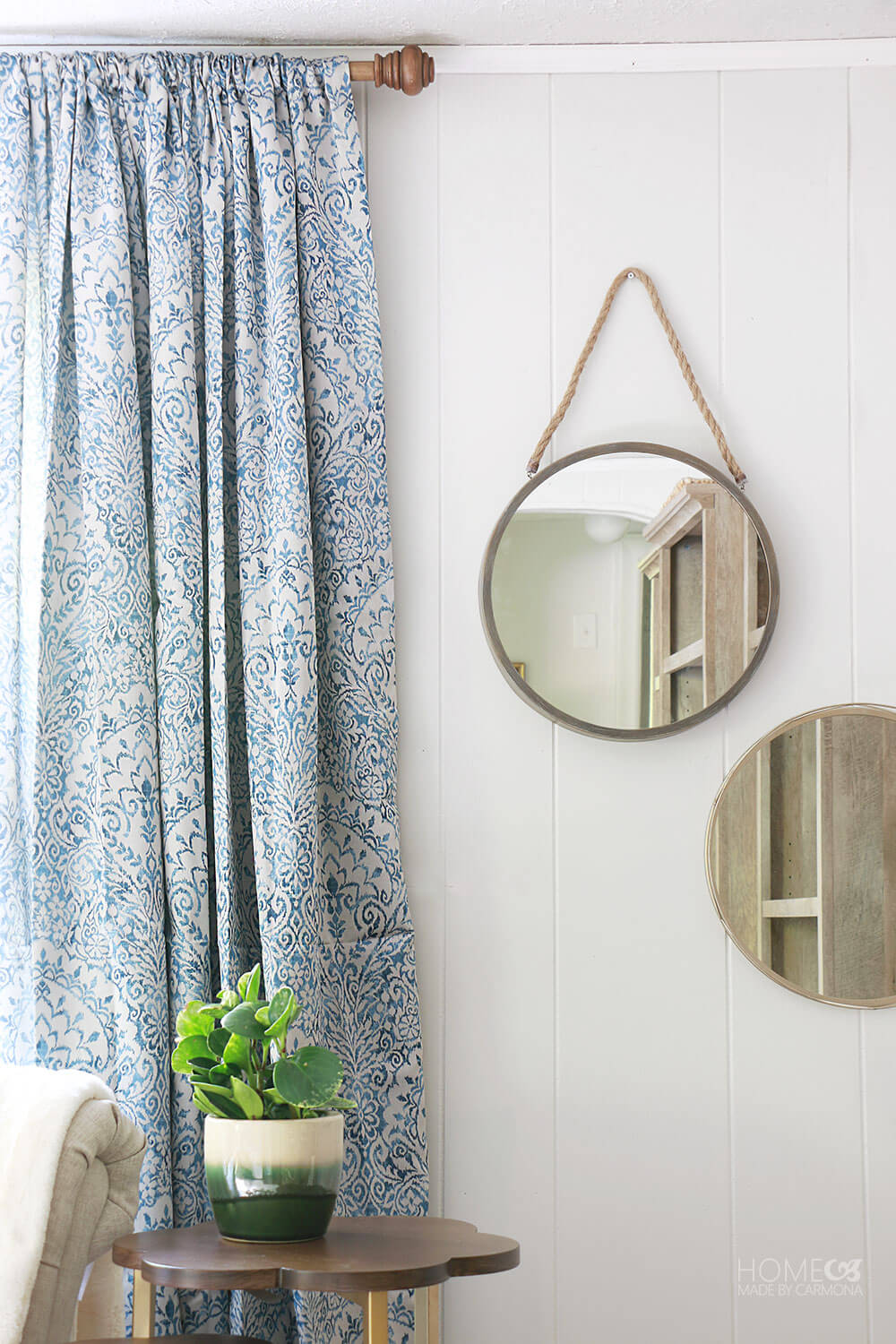 The Better Homes & Gardens natural finish mirror incorporates both the look of wood (although it is plastic) and the texture of rope to give that cottage style. I also added the BH&G gold metal accent mirror tray, which is a beauty!
3.Modern Glam Furniture Piece
I adore this brand new glamorous piece of furniture I brought in. It is the Better Homes & Gardens Adair credenza, and it has alllll the right elements; mirrored doors to reflect light and make the space feel larger than it is, elegant style, and a lovely glimmery finish that looks amazing when the sun pours over it.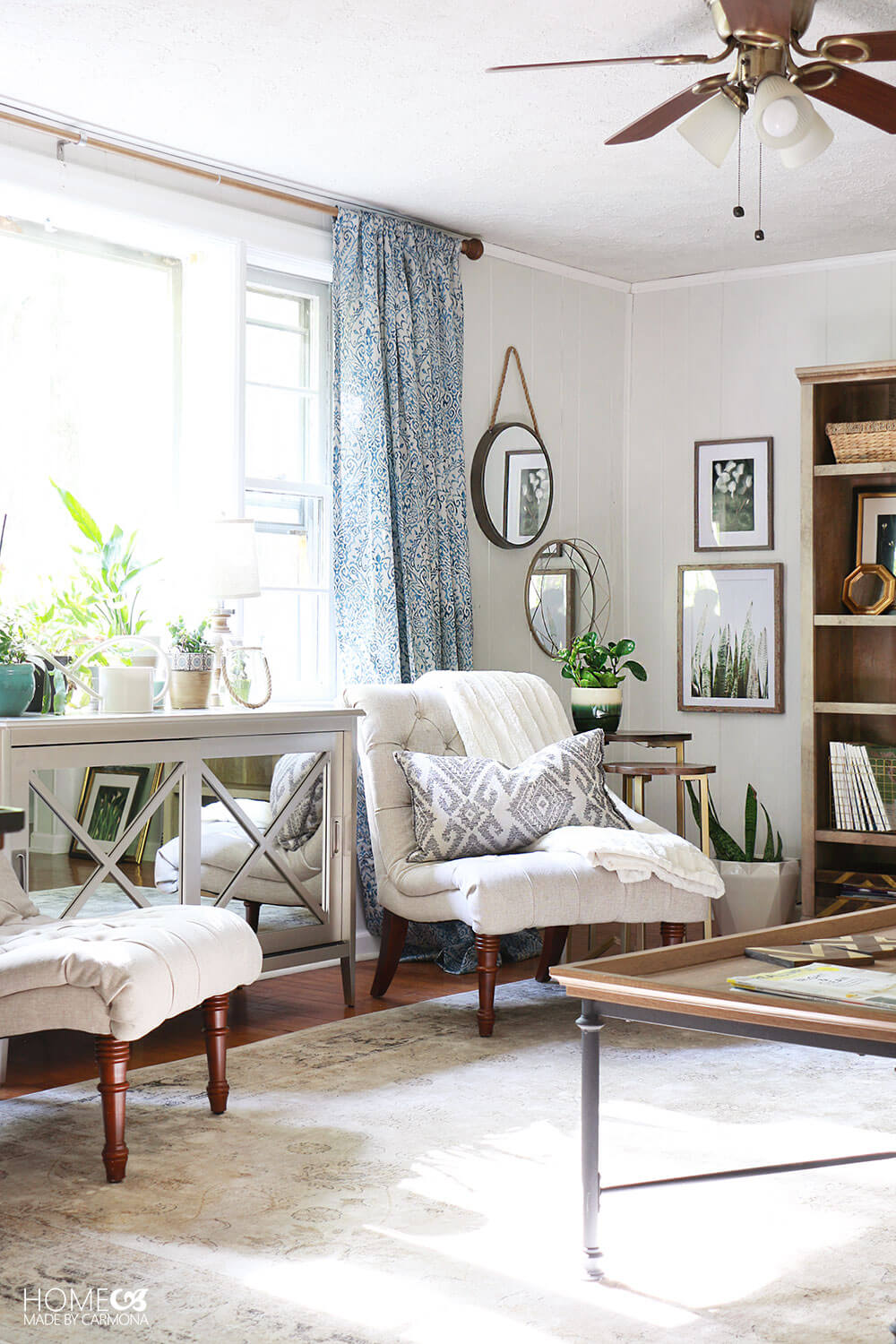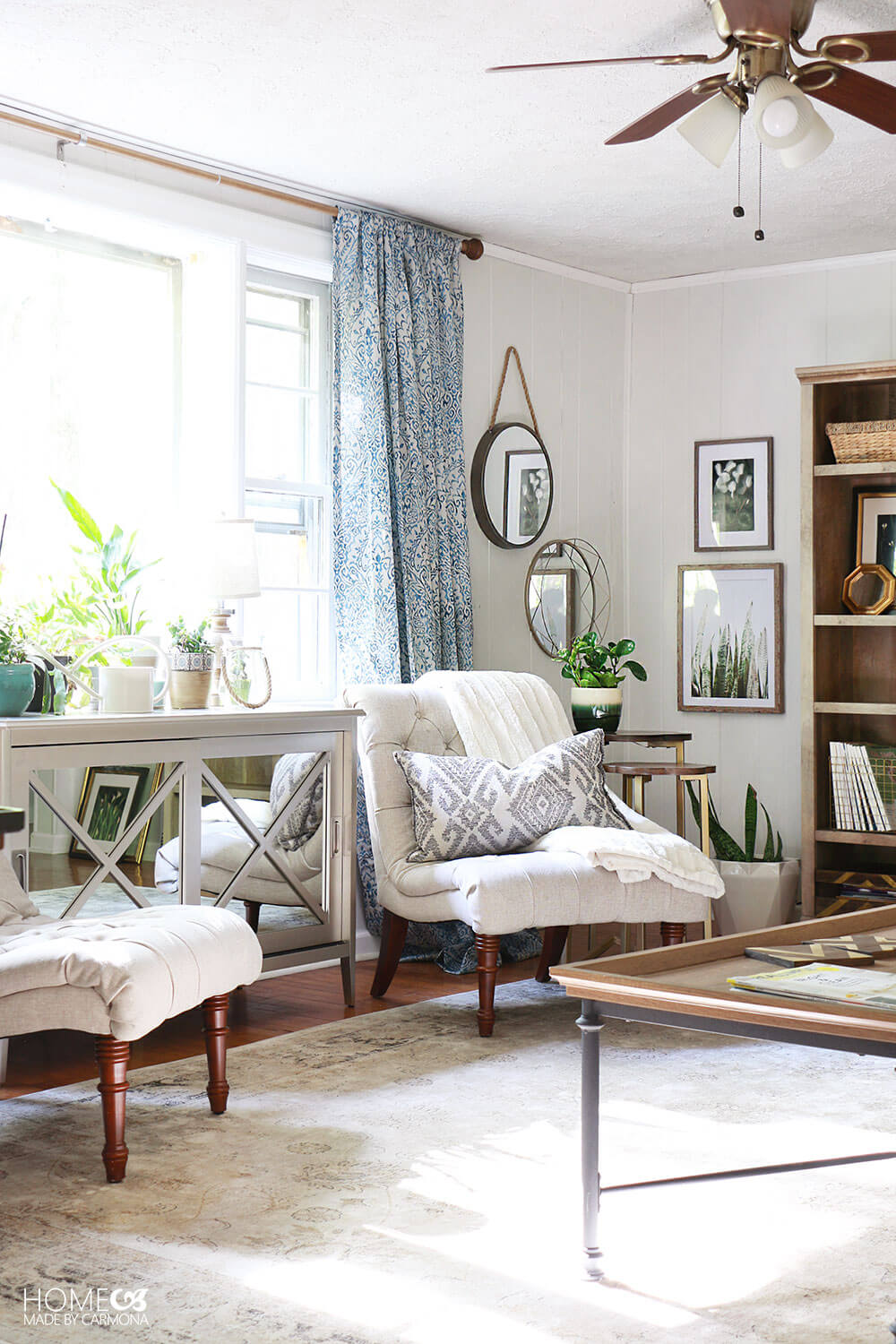 Try to remember how important it is to have a somewhat eclectic mix of furniture pieces in a space, and I'm convinced that EVERY space needs at least one thing that has an elegant glamorous look to it.
4. Lots of plants
There is a new trend when it comes to plants, every design style is beginning to realize that plants are as decorative as they are practical.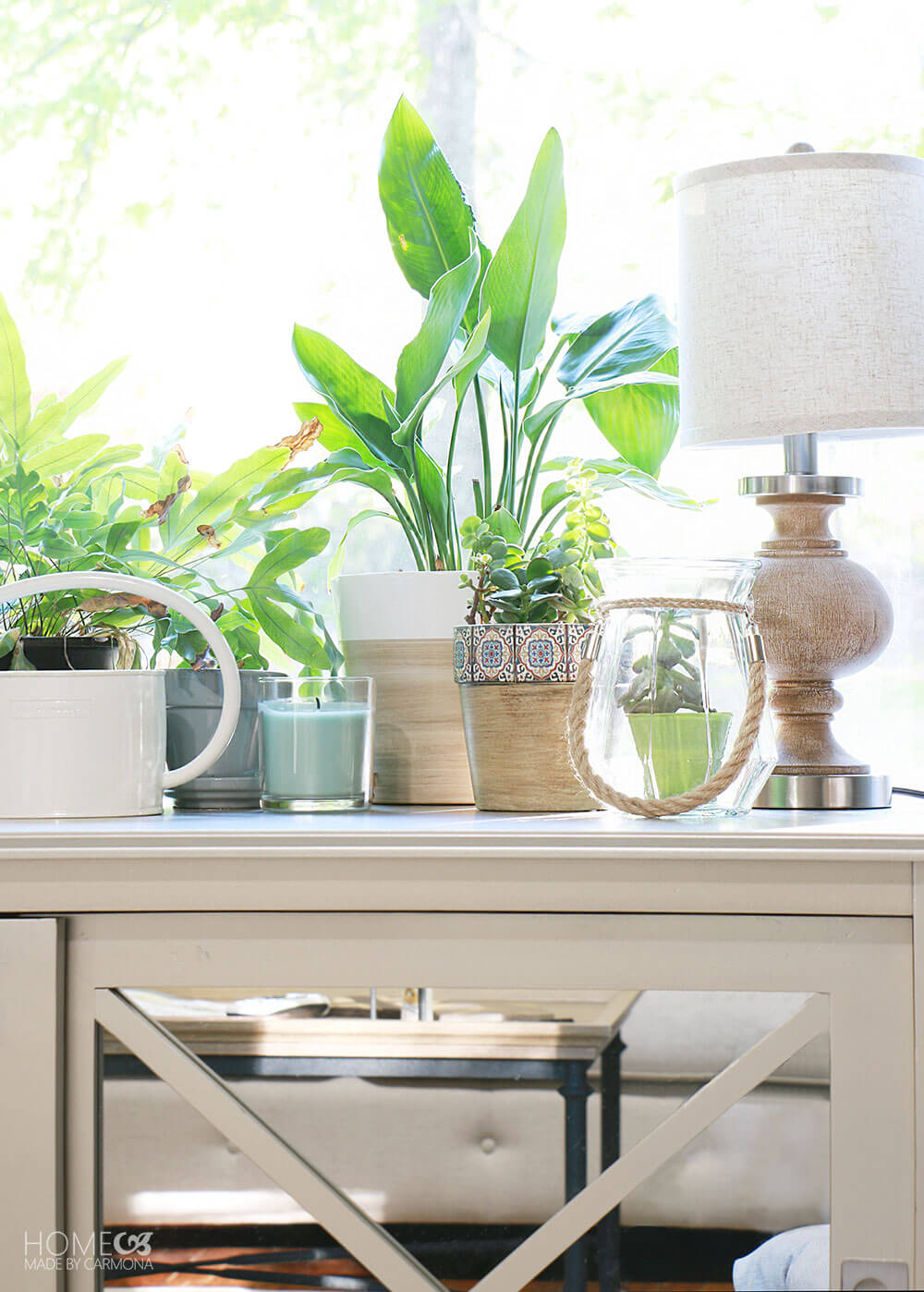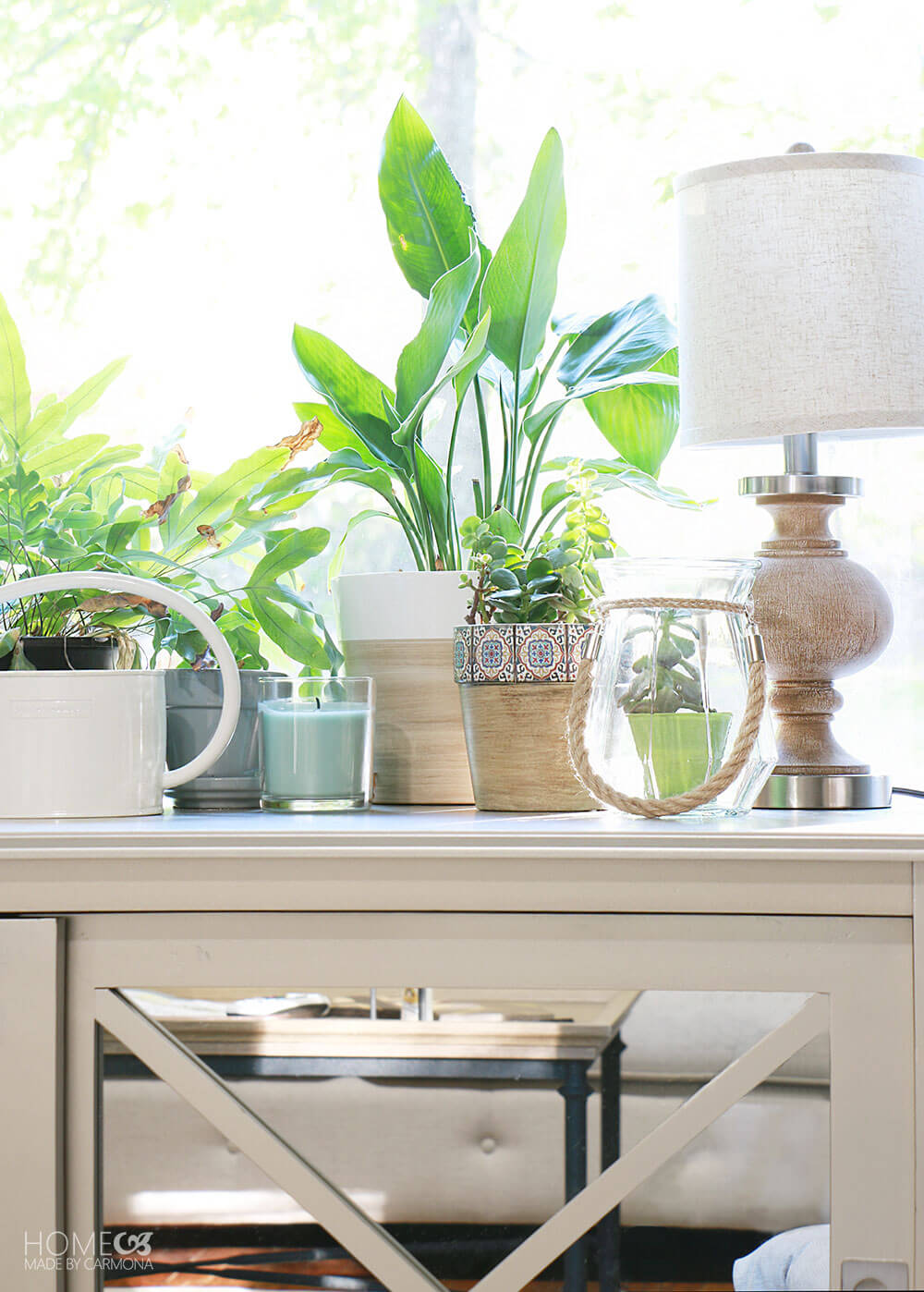 I very seriously considered fake plants since it would be easier to care for being that they are in the cottage and sometimes my Airbnb guests stay for long vacations. But I just couldn't neglect live plants in a space like this. They aren't only unrivaled in their beauty, but they purify the air and bring the beauty of the outdoors in.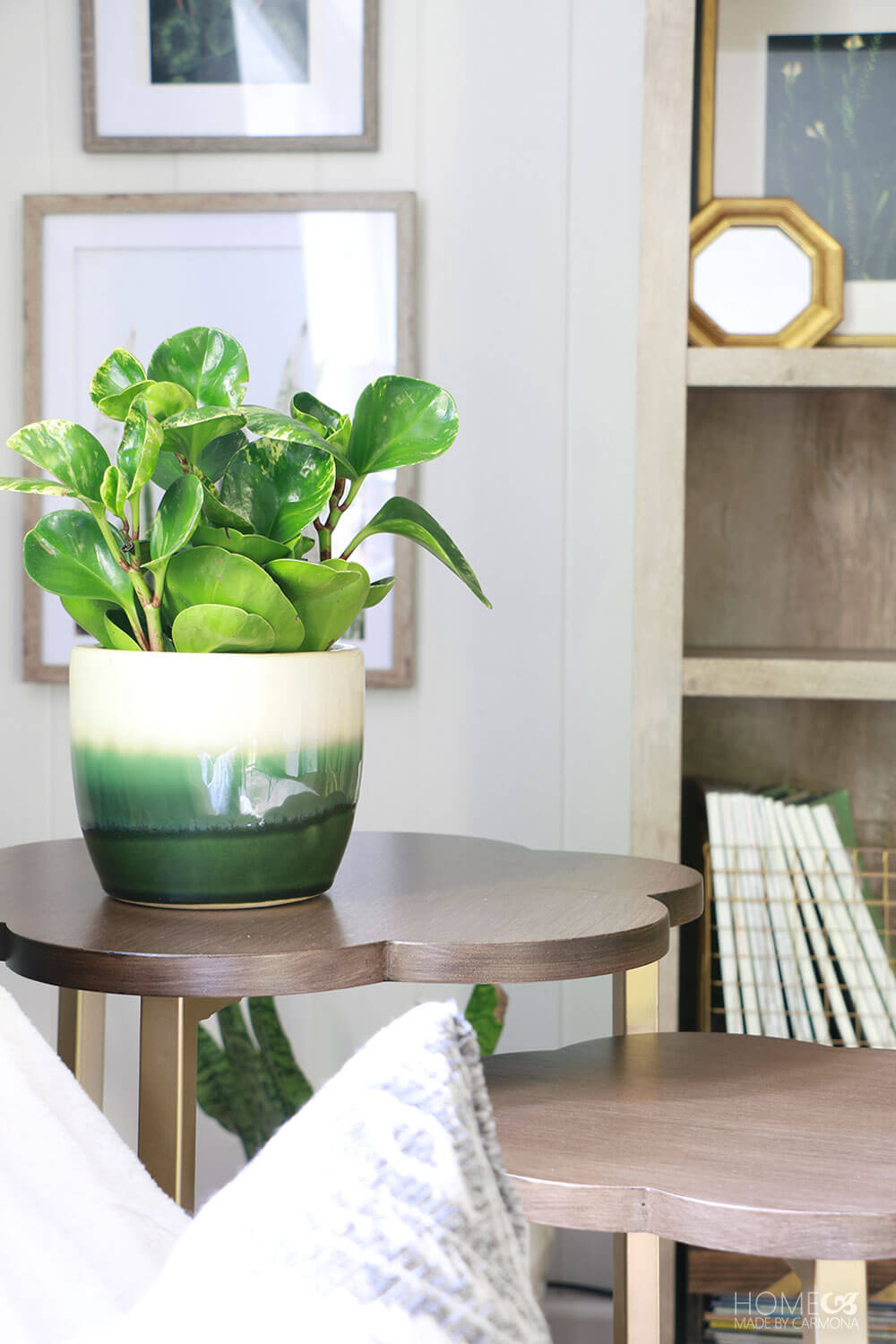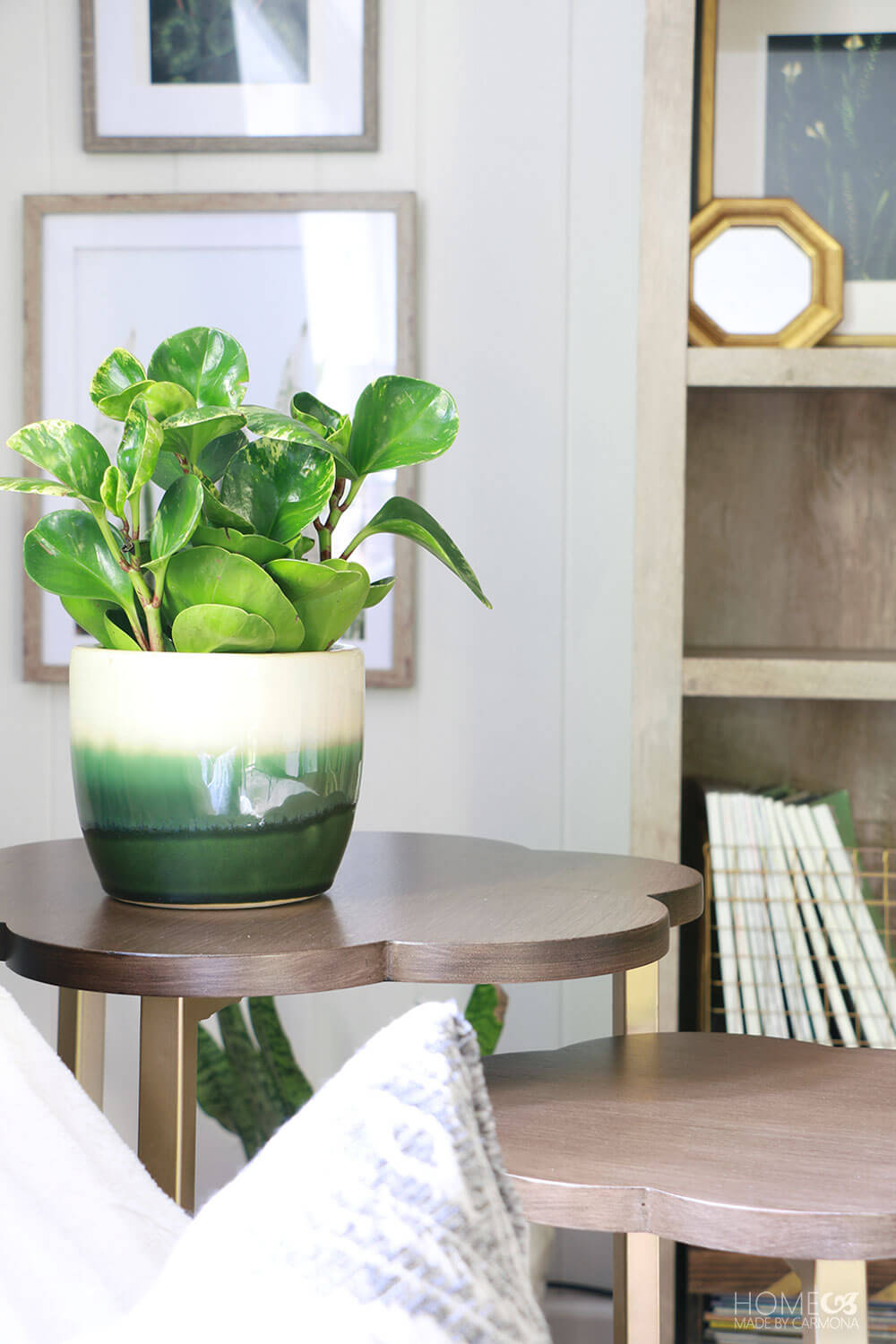 5. Fun Whimsical Pieces & Design Elements
When it comes to cottage style, you want the space to feel collected rather than matchy matchy. It is easy to fall into the trap of looking like you pulled every piece off the same showroom line when you employ a lot of the same wooden tones and accessories.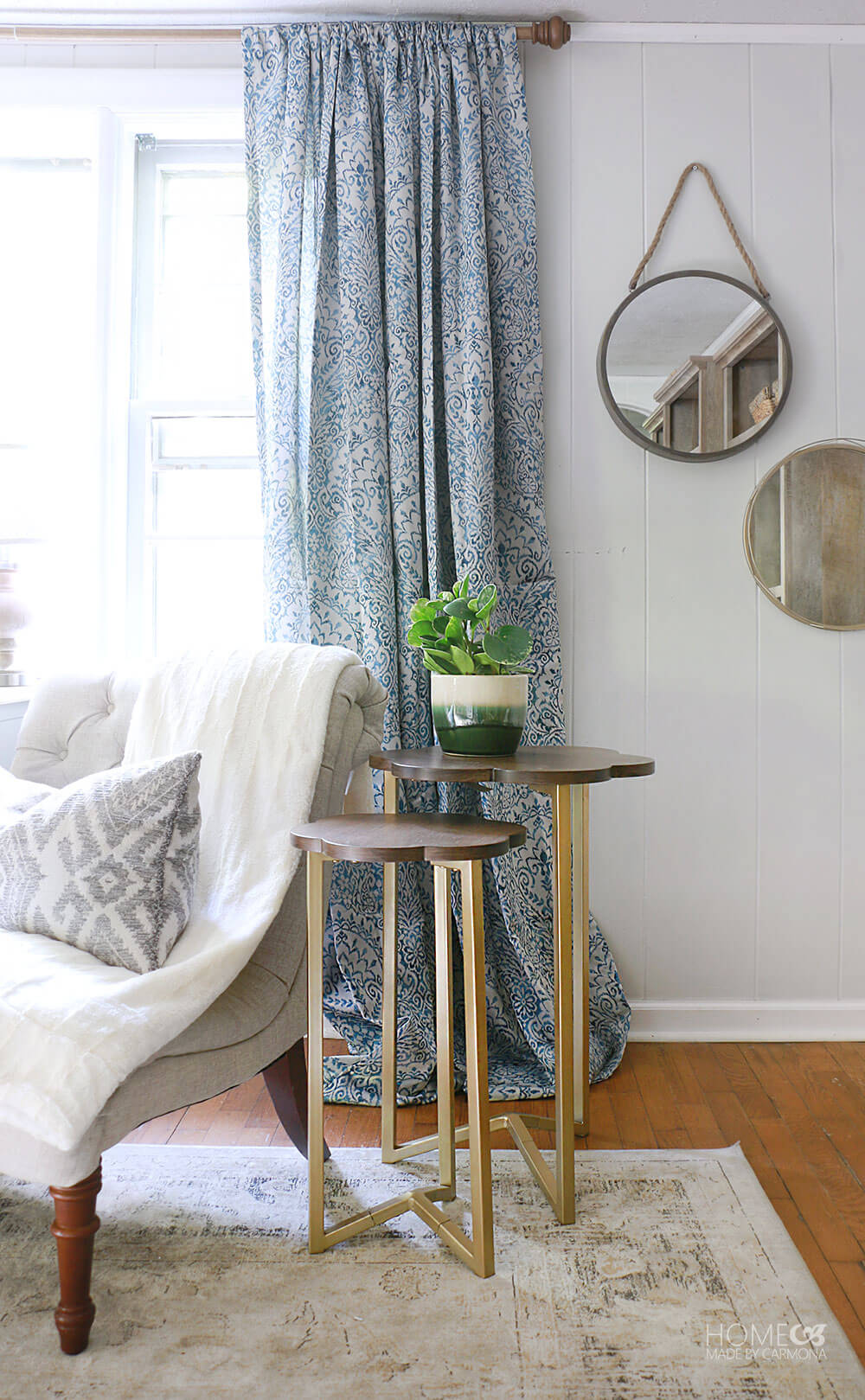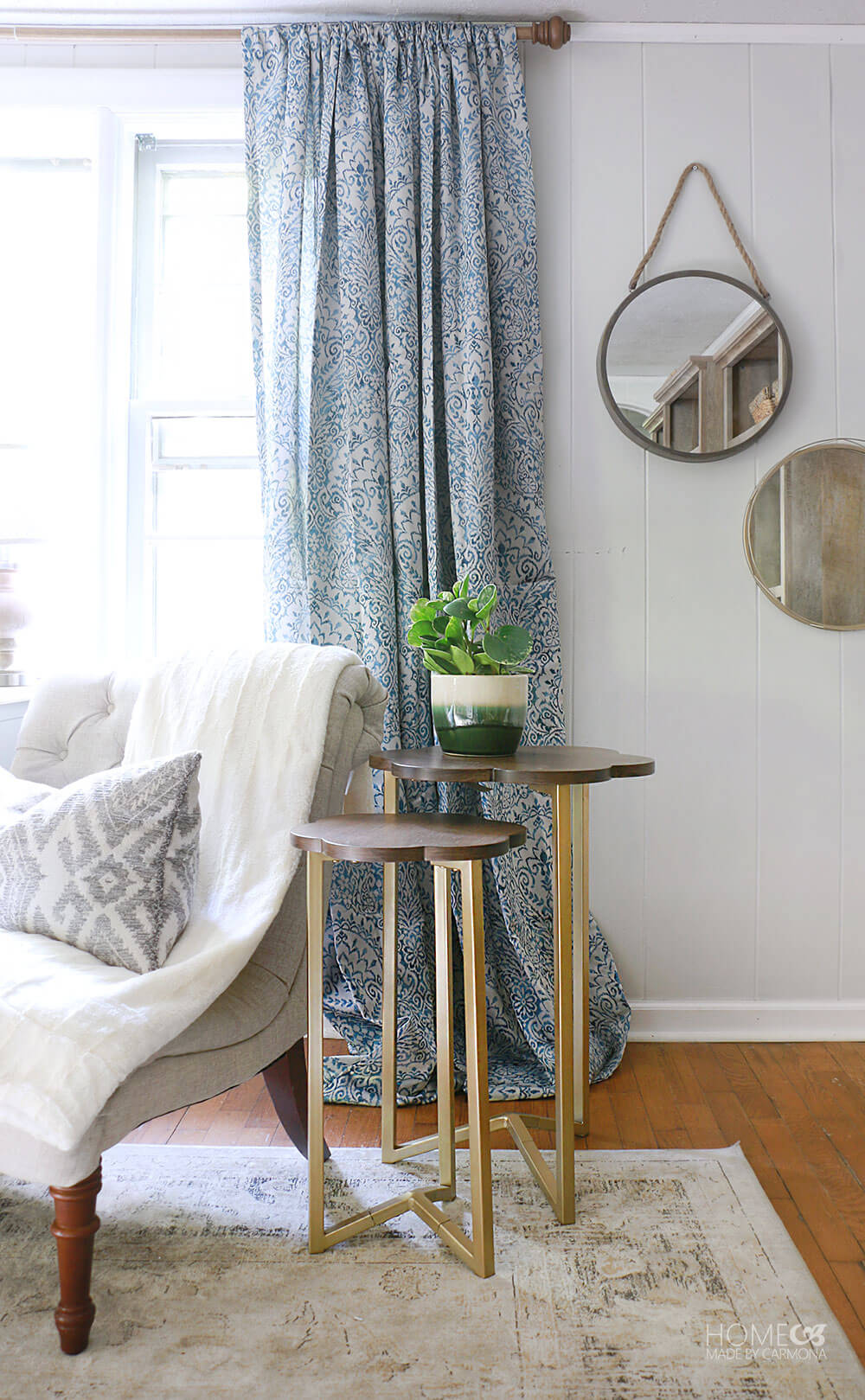 So it is important to bring in a few whimsical pieces that have an entirely different look and feel to them, like this Better Homes & Gardens Arabella Flower nesting tables. They are cute and fun, but a departure from the rustic wood grains and silver metallic accents. Additionally I brought in some design and color with these BH&G Floral Tapestry curtains…it really pulls the room together and even softens it against all the wooden elements.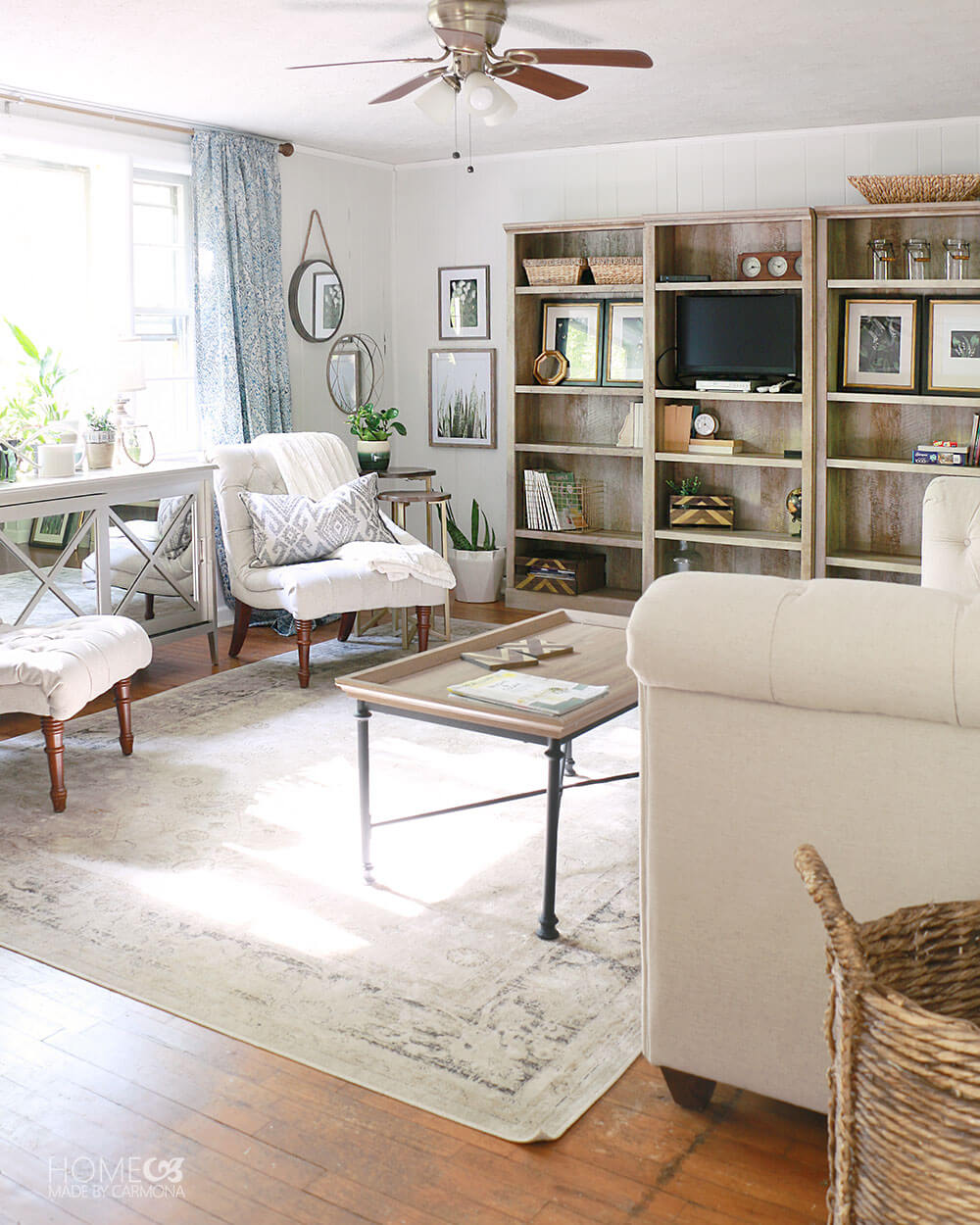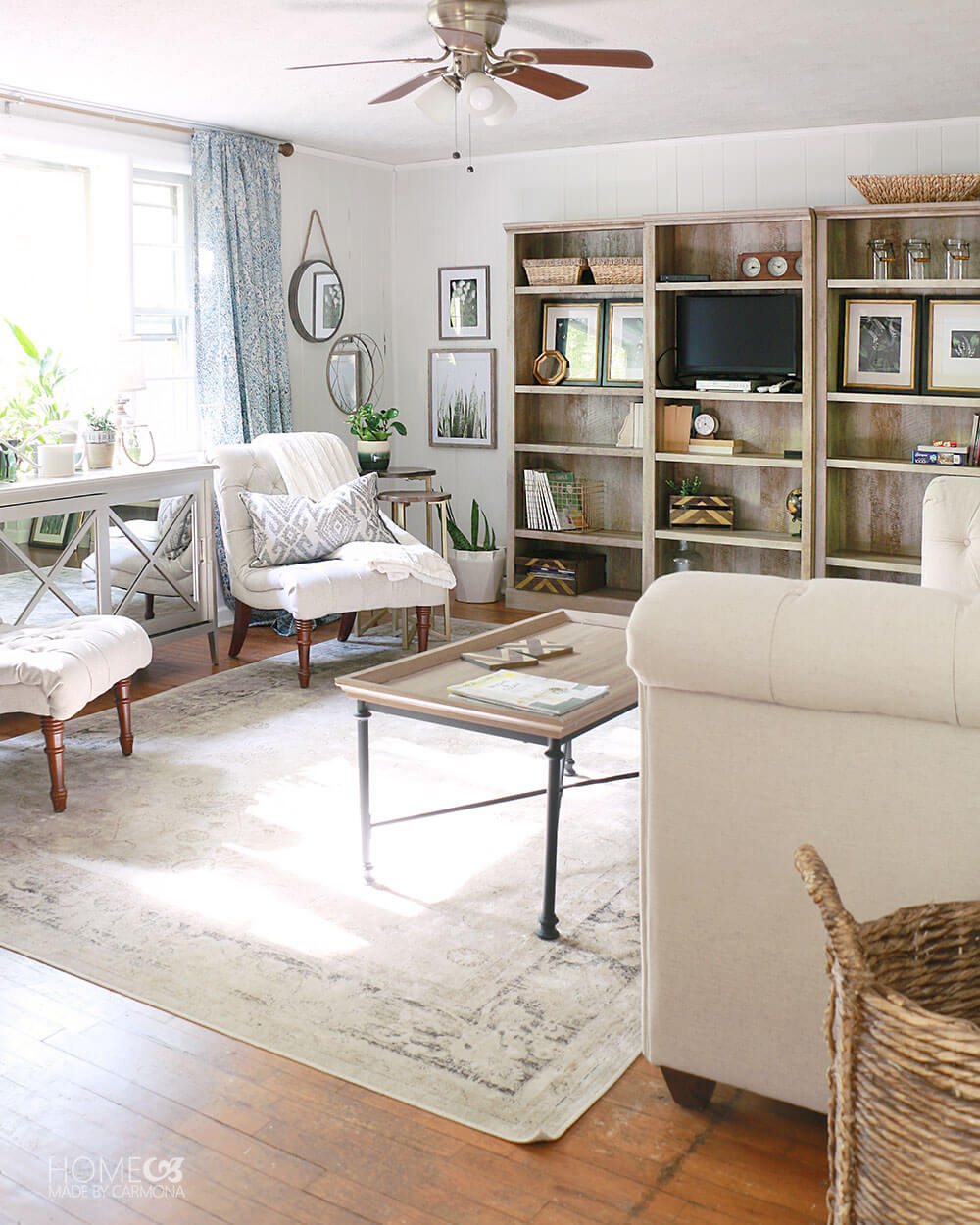 Believe it or not, this space still isn't done. There is still one more corner in this room that is waiting to get an update; I plan to create a writing area in the far corner of this room for my Airbnb guests. Often I get creatives, artists, and writers staying, and whether it is a hobby or a profession, I know that this secluded wooded retreat is perfect to help spark that creativity, so I want to give them a spot to harness that creativity.
In the meantime, I am loving the now charm-filled cottage style that has finally graced this room!



[left]
I'd like to say a special thank you to my friends at Better Homes & Gardens for partnering with me every month on a new challenge! You can find the BH&G brand line carried exclusively by Walmart. Follow BH&G on Facebook, Instagram, Twitter, and Pinterest.
**I am honored (and excited!) to be part of the Better Homes & Gardens Live Better influencer network, and am compensated for sharing a few of my favorite things, projects, opinions, and my own original ideas with you.
[/left]
[right]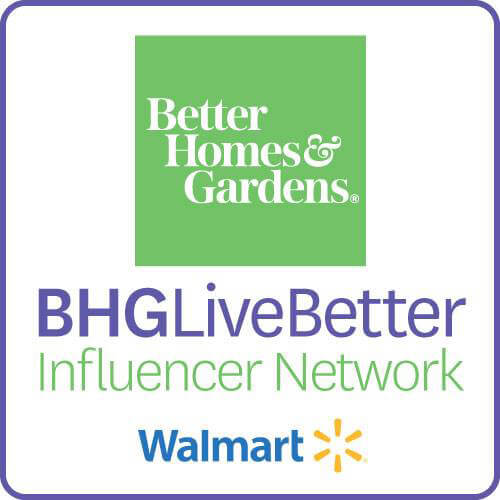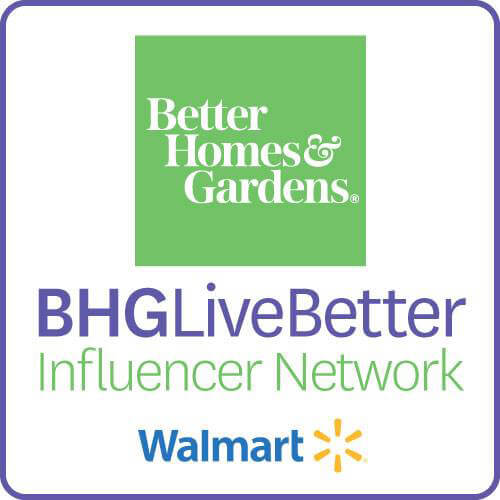 [/right]


[go_portfolio id="decorate_landing_page"]