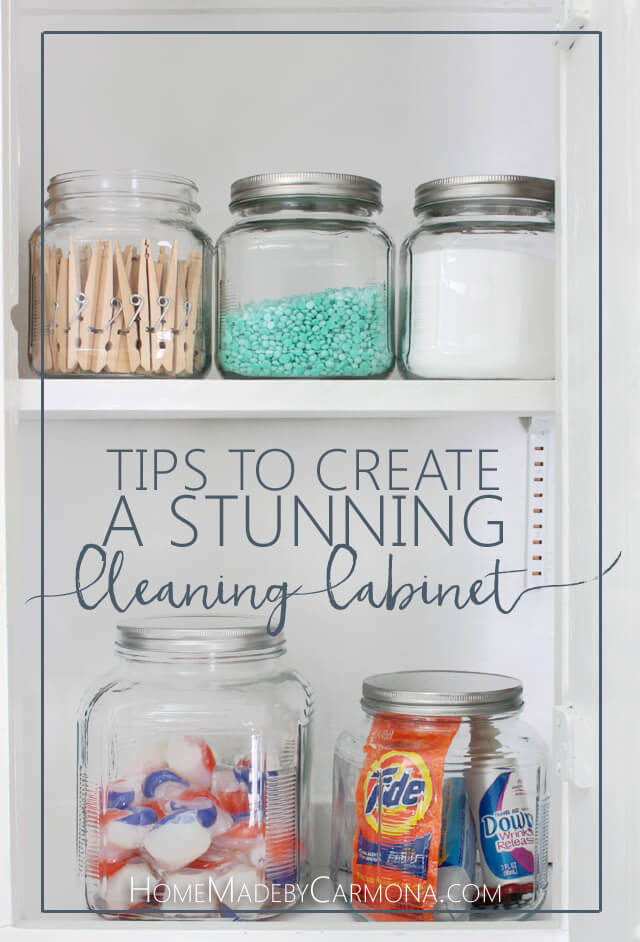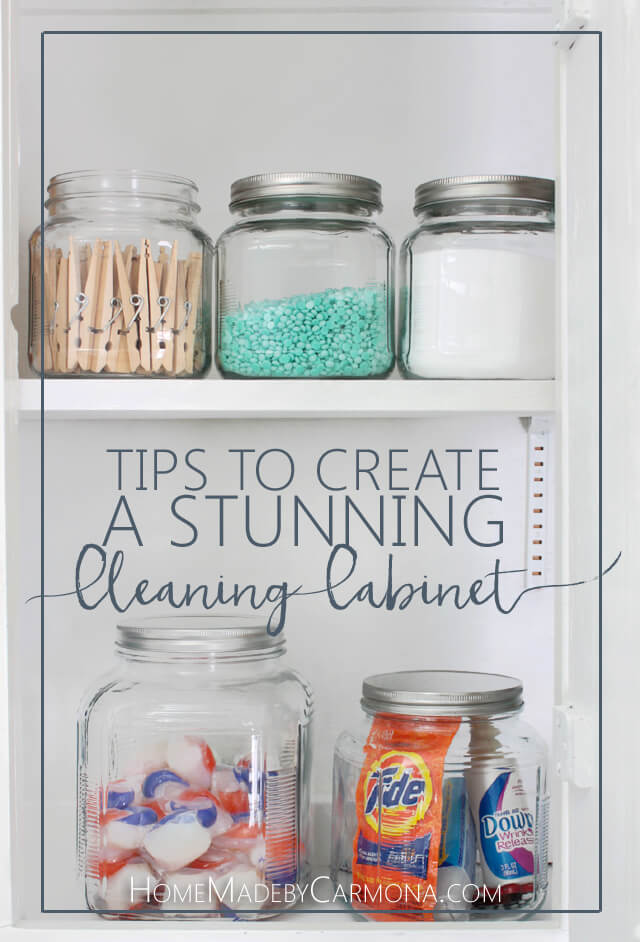 Just because you have a lot of storage space doesn't mean it will be automatically organized, or that the storage will be the best use of space. You have to learn how to make space work for your desired outcome.
That fact is grossly evident with my numerous cleaning cabinets. Here I have tons of space to hold all my cleaners and then some, and yet it became a disorganized mess. Worst, cleaners would fall on their side and spill creating a goopy mess that made every cleaning bottle sticky…then when we used it in other parts of the house it would leave a greenish ring where ever we had put it down. Ugh. See what I mean? Space doesn't always equal organization or functionality.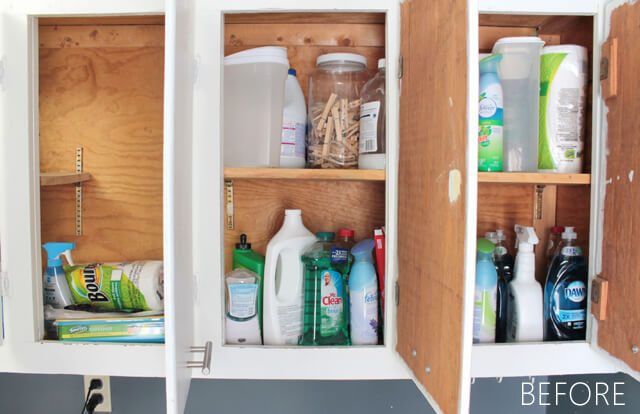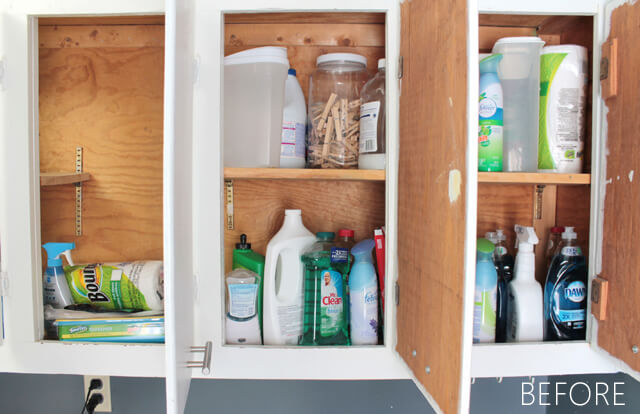 Well today I'm excited to partner with P&G and The Home Depot to give my cabinets a good Spring cleaning and update. It's time to trade in this goopy mess for a little optimization and much needed organization! Plus, don't miss the $75 Home Depot gift card giveaway at the end of this post! You can use it to get your own Spring project accomplished. And for those of you who are coupon freaks like I am (or just like to save your hard earned money), click here for some awesome P&G coupons, plus a $5 off of $50 Home Depot coupon!! Imagine what you could do with $75 + great offers.


First things first…you can't make a cabinet beautiful without giving it a hardy cleaning. Here are a few important tips you should follow when prepping the cabinet that holds your cleaners.


1. Don't add gas to the fire: If your cabinet is like mine, it probably isn't safe to add yet another harsh cleaner to help clean up the mix of spilled cleaners in your cabinet. Maybe avoid the mustard gas? Some warm water, a scrub brush, and Bounty paper towels will do the trick to safely sop up the mess. If it is sticky, or contains traces of oil you can add a few drops of the blue Dawn dish soap.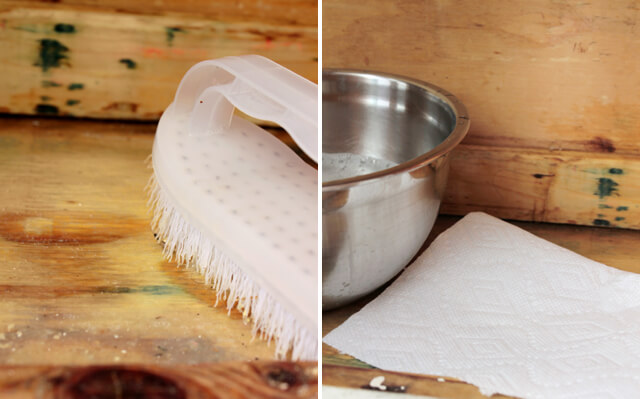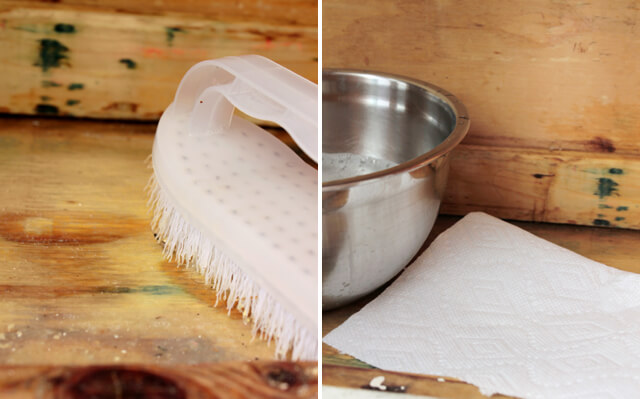 2. Throw away old cleaner: Yes, cleaners can expire. Most often they will lose their effectiveness after a certain period of time.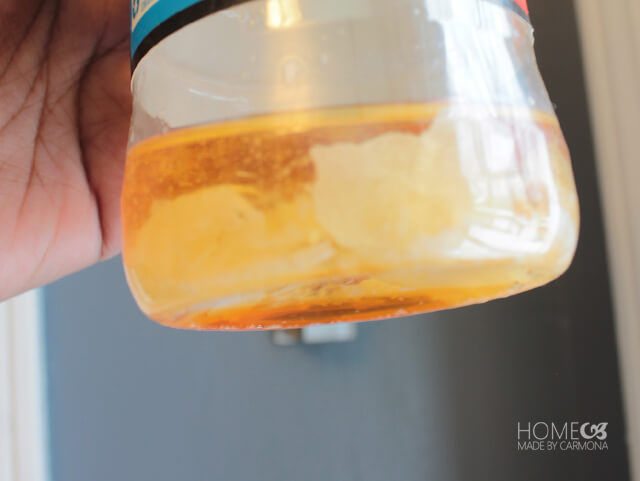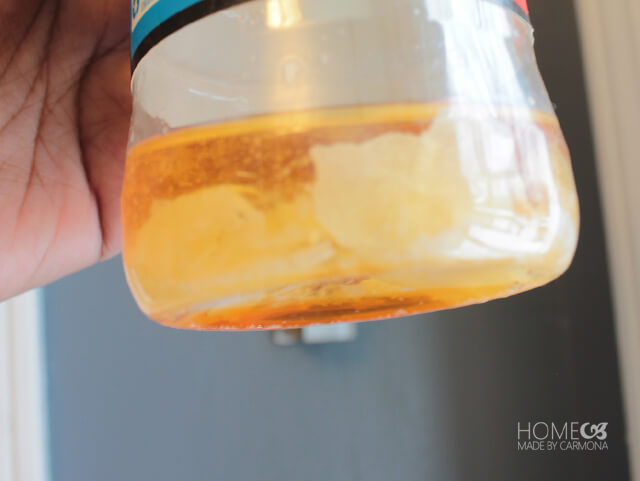 3. Streamline: Reduce the likelihood of cleaners expiring and buy multi-surface cleaners for the surfaces you don't get to as often. Other benefits include a much less cluttered cleaning cabinet, and saving money in the long run! Streamlining is always a good thing!


I'm giving my cabinets a nice clean white paint-over. Start by using a stain blocking primer, then use a high gloss paint (great for future cleanups!). I am not taking any chances on cabinet spills again, I'm protecting my paint finish with a polyurethane sealant just on the base of each cabinet.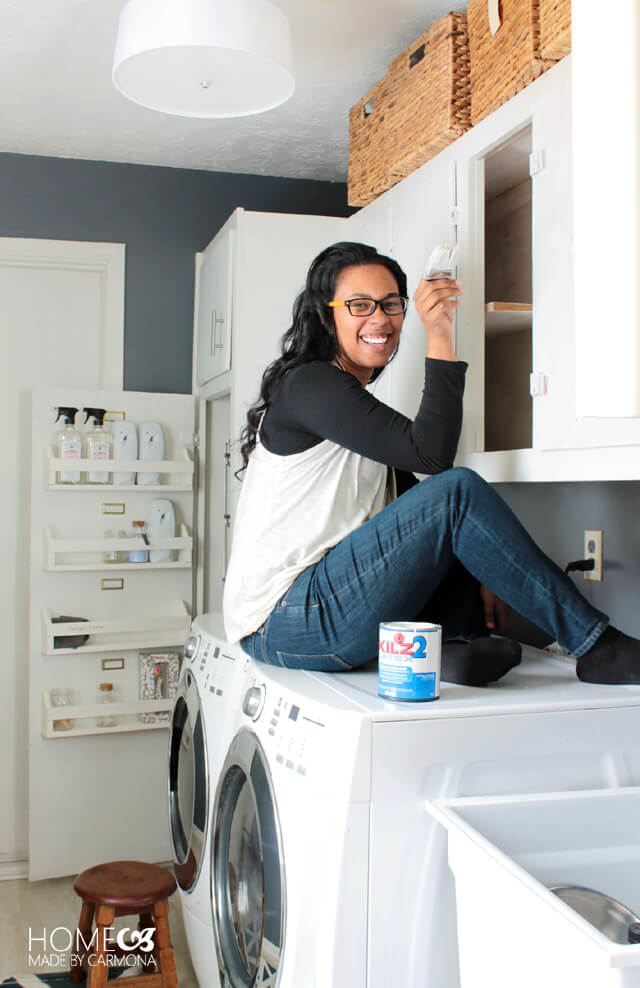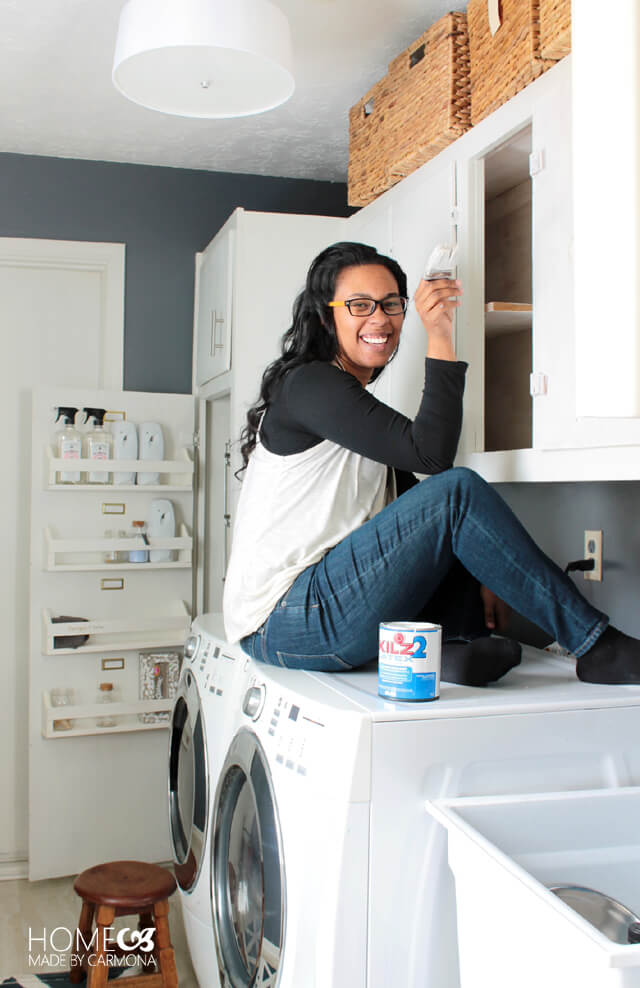 To further reduce the chance of spilled cleaners, I'm using clear cabinet storage bins to organize my cleaners into like categories. Then if something oozes, it will at least be with the same cleaner type and spill into the bin, not run down the full length of cabinetry!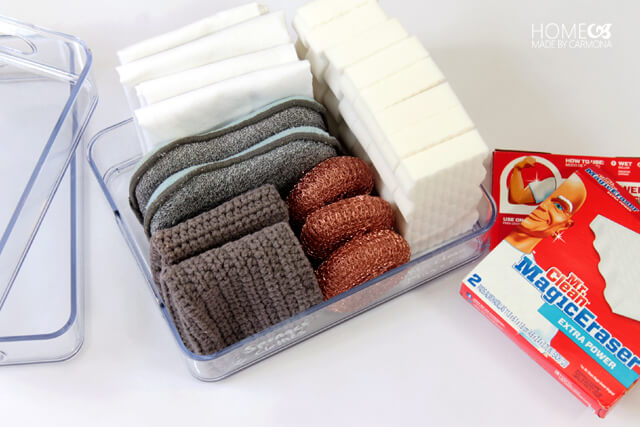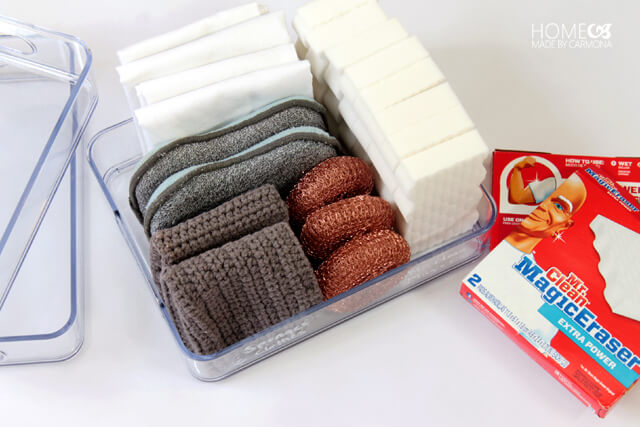 Storing like items together not only makes for attractive storage, but makes everything easy to find and know when you have run out. Use a dry erase marker to write on the front of the bin where each item belongs, then when it runs out you'll know what that empty spot was.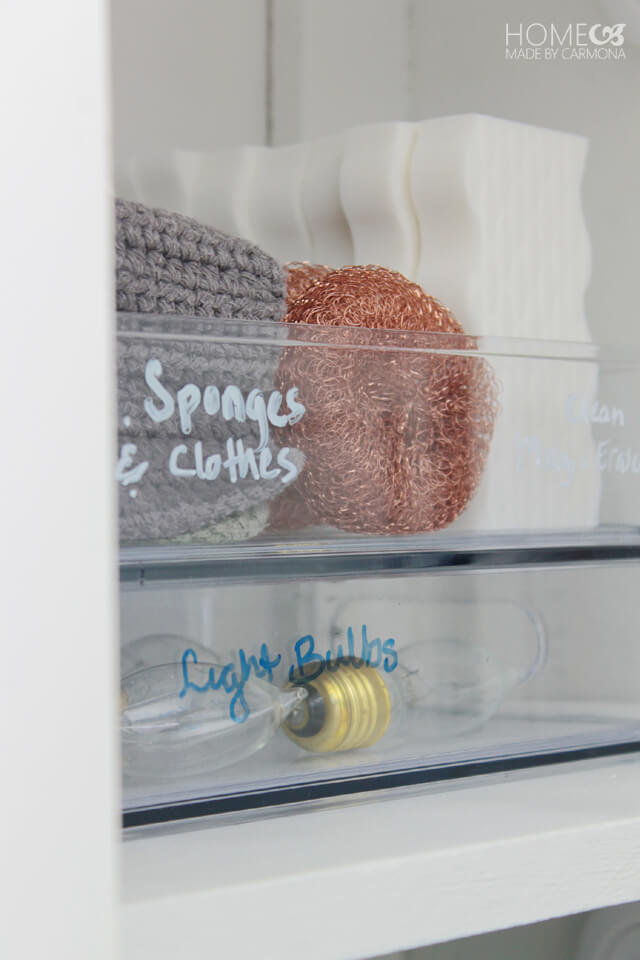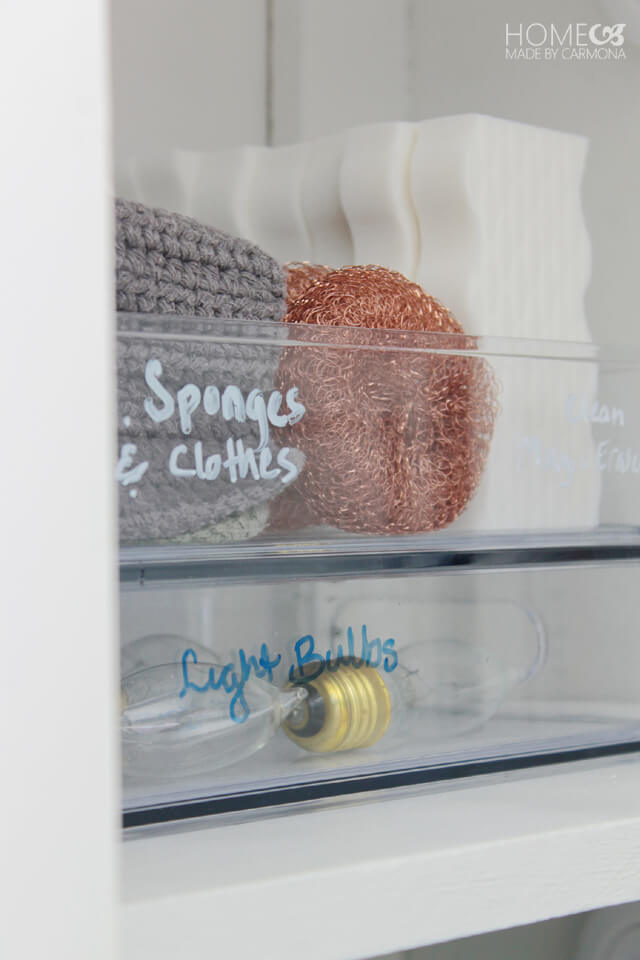 I am a big fan of clear storage, whether you use jars, clear bins and trays, etc. Just remember to store things in a way that makes it easy to find, easy to keep track of, and so pretty you'll always keep it neat in the future! (mind trick!).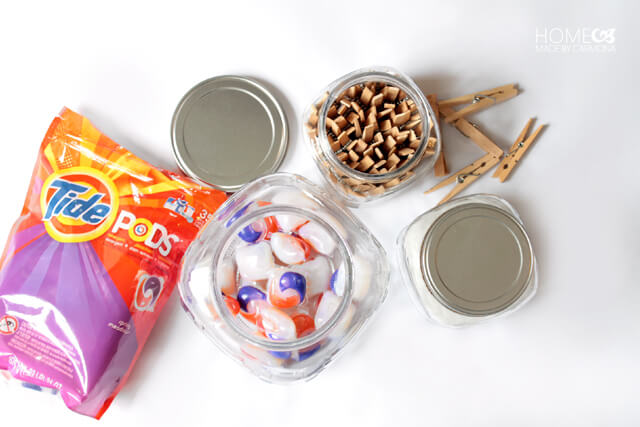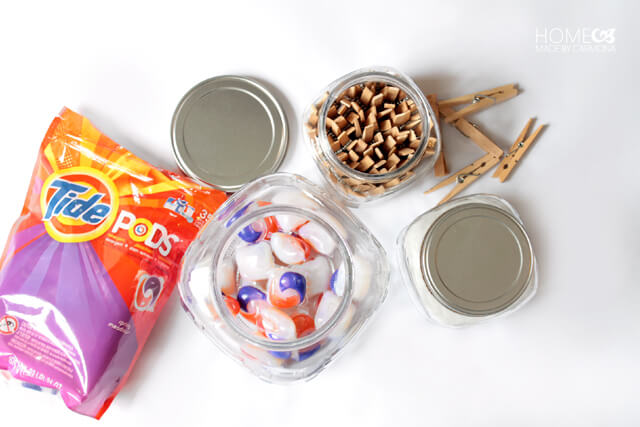 It is also a great way to keep certain items fresh once the box/bag has been opened.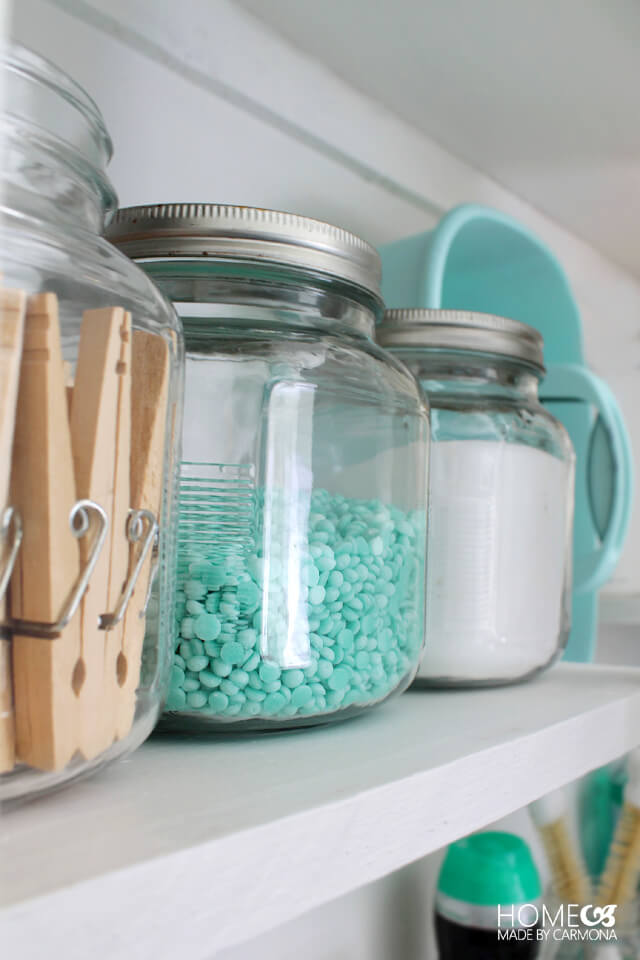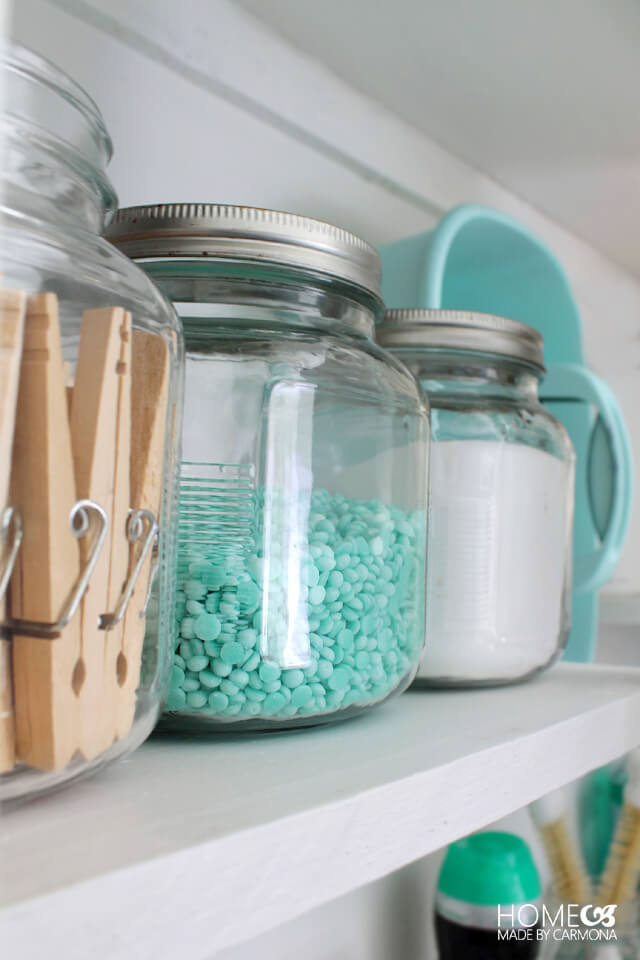 Don't stop there! Remember that optimizing function is a huge must. Often the back of a cabinet door is underused, or the corners of a cabinet where it is too dark to see becomes disheveled and neglected. A few well placed cabinet door wire organizers, and battery powered puck lights will eliminate both of those problems.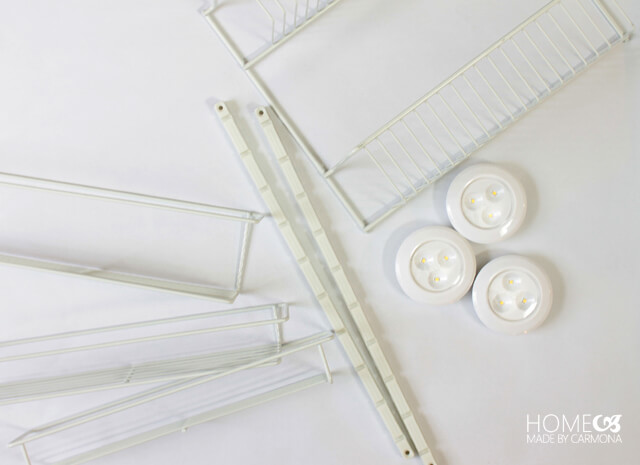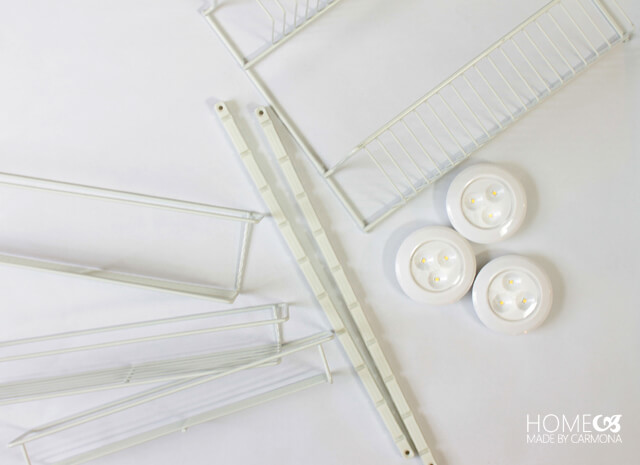 I picked up two types of cabinet door organizers, and a three-pack of press on lights from The Home Depot: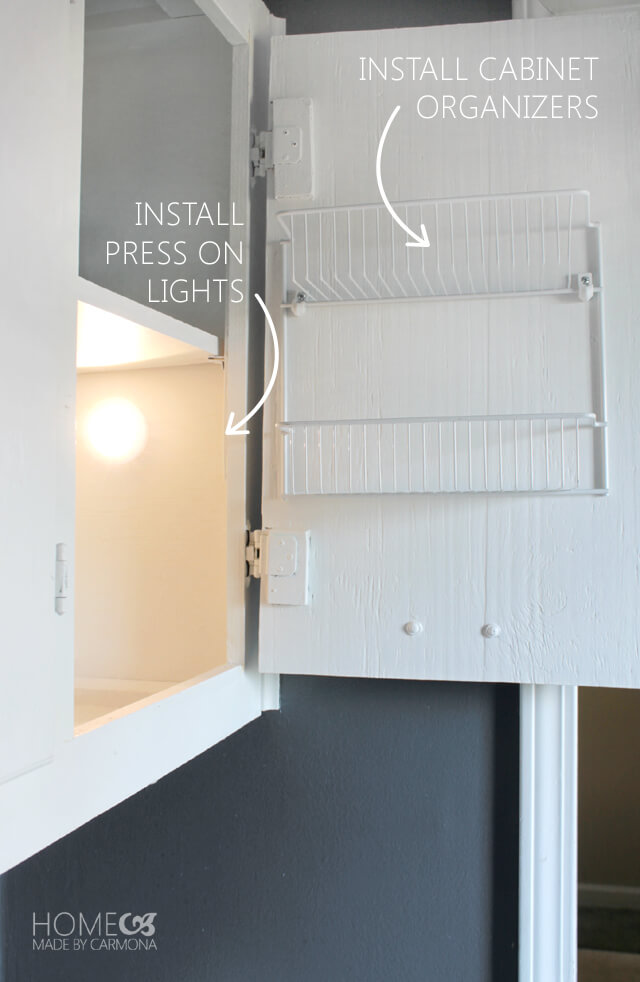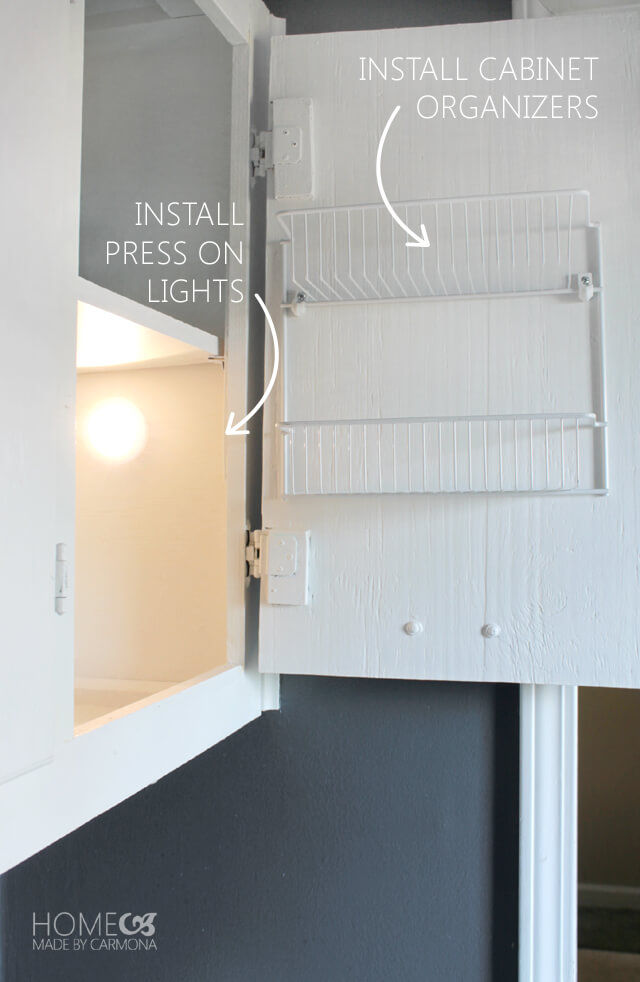 Cabinet door organizers are especially handy for storing "pull and use" items. I store trash bags, mop refill pads, and sometimes even paper towels!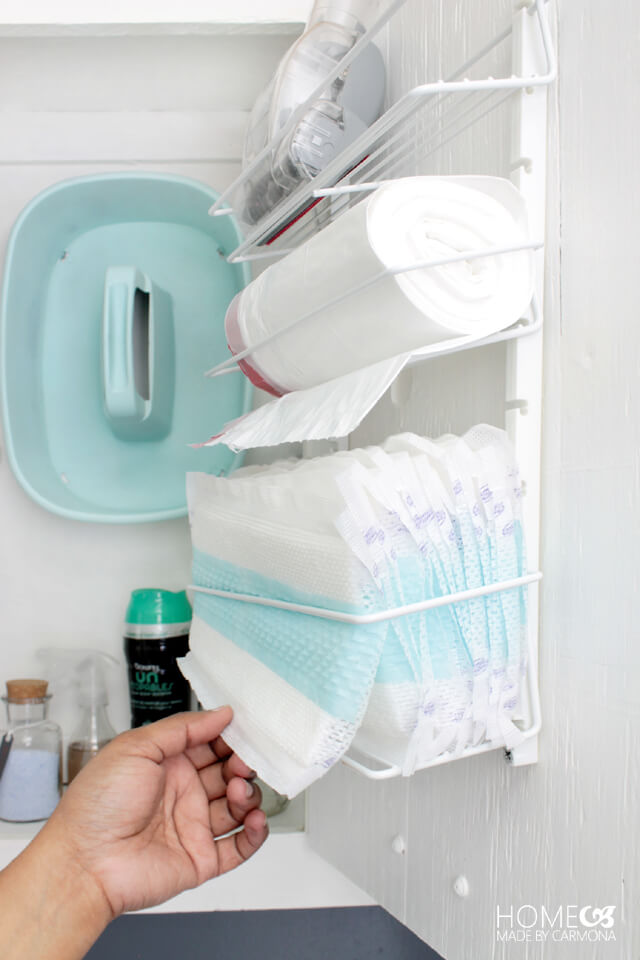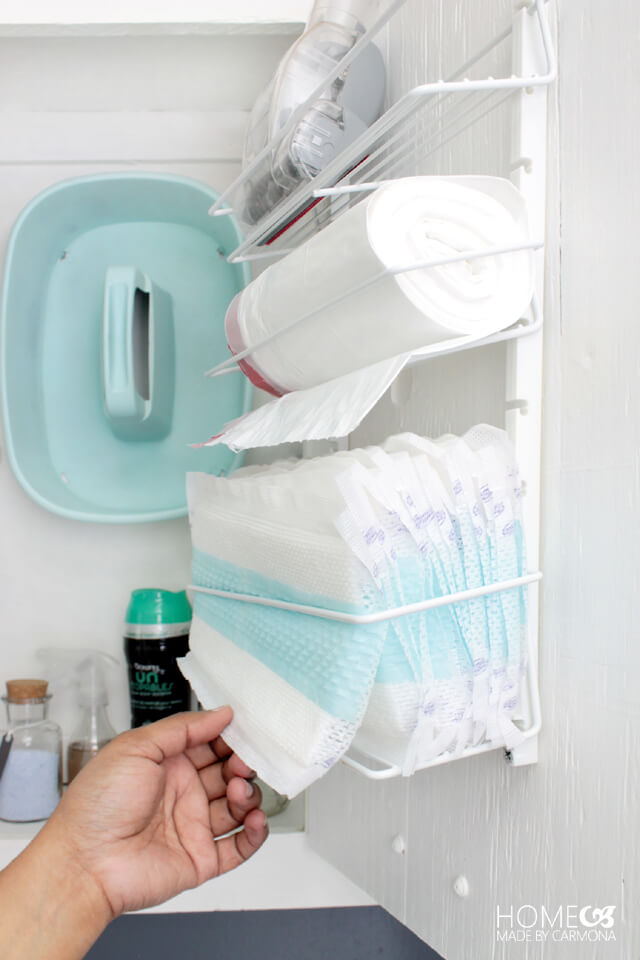 I tend to think that every space needs a place to put notes…but that's just because I am seriously forgetful! A painted cork board inside the cabinet doors is a great place to keep laundry or cleaning related notes.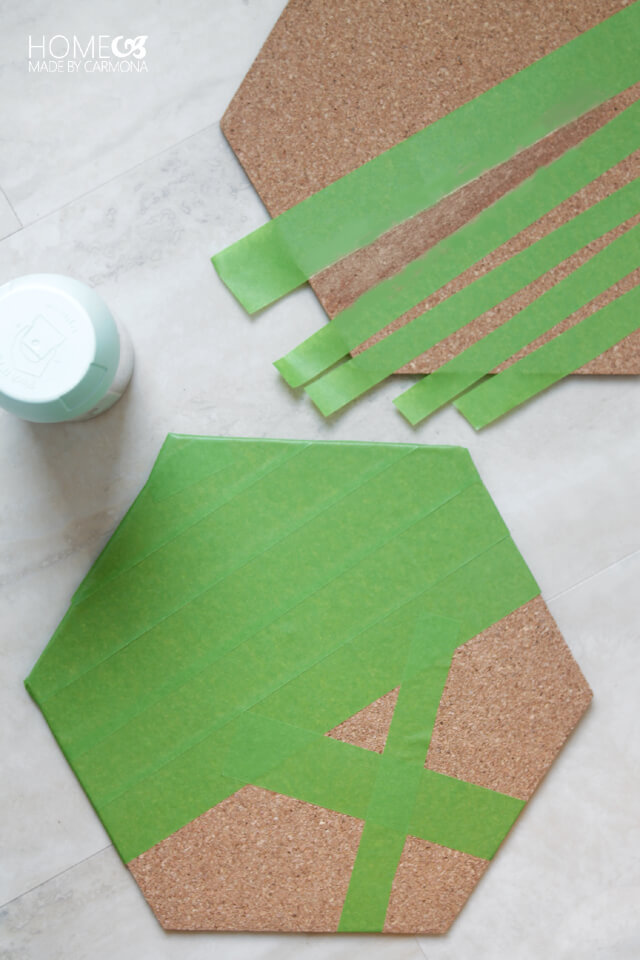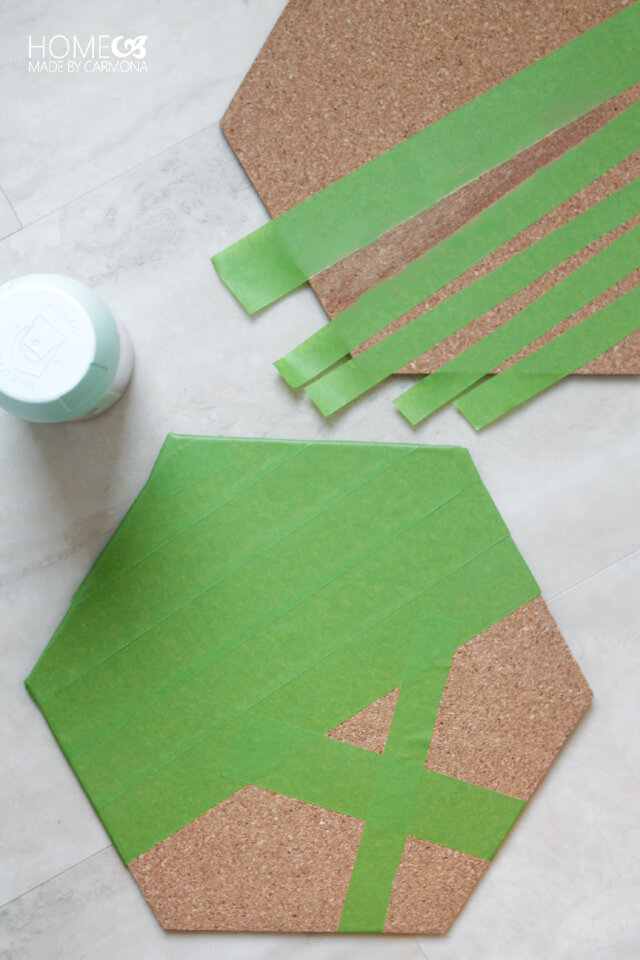 I can never remember what clothing symbols mean, or what to do when you get a certain type of stain on your best shirt or even a unique carpet stain! This is a great place to tack up those notes, or a cheat sheet printout.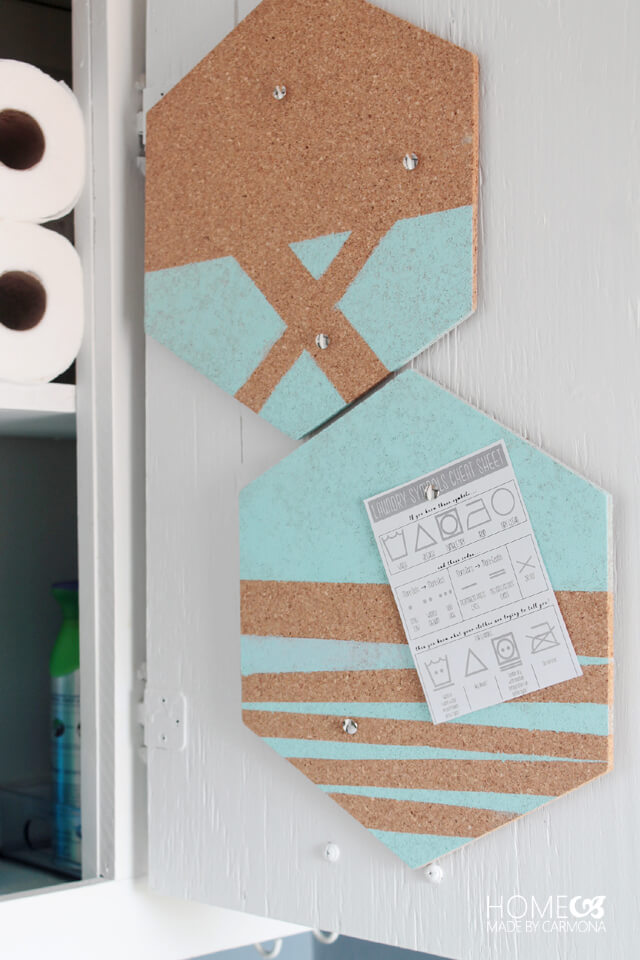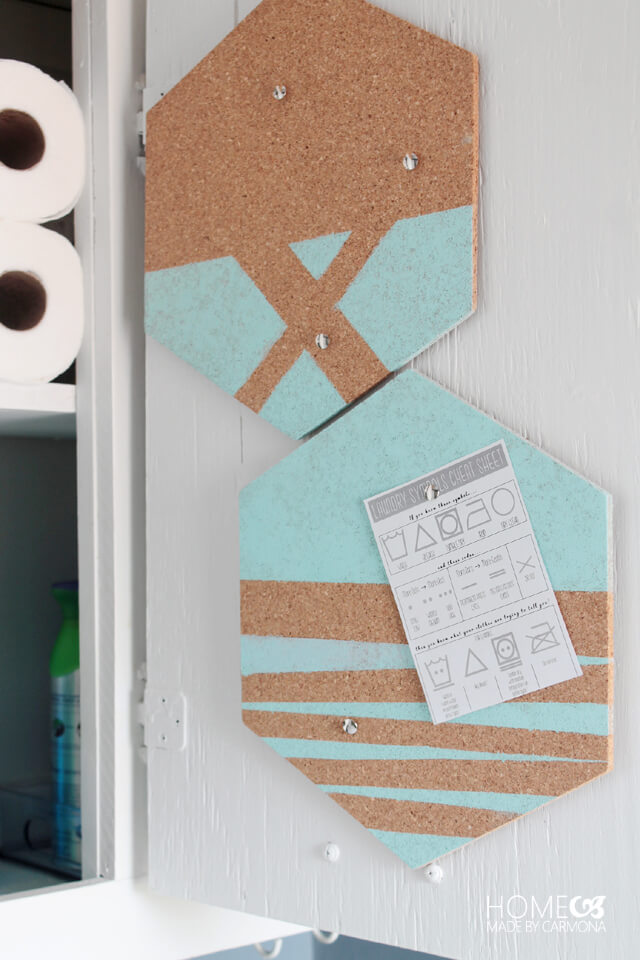 See how useful those cabinet doors can be? An underused treasure trove of easily accessible storage space.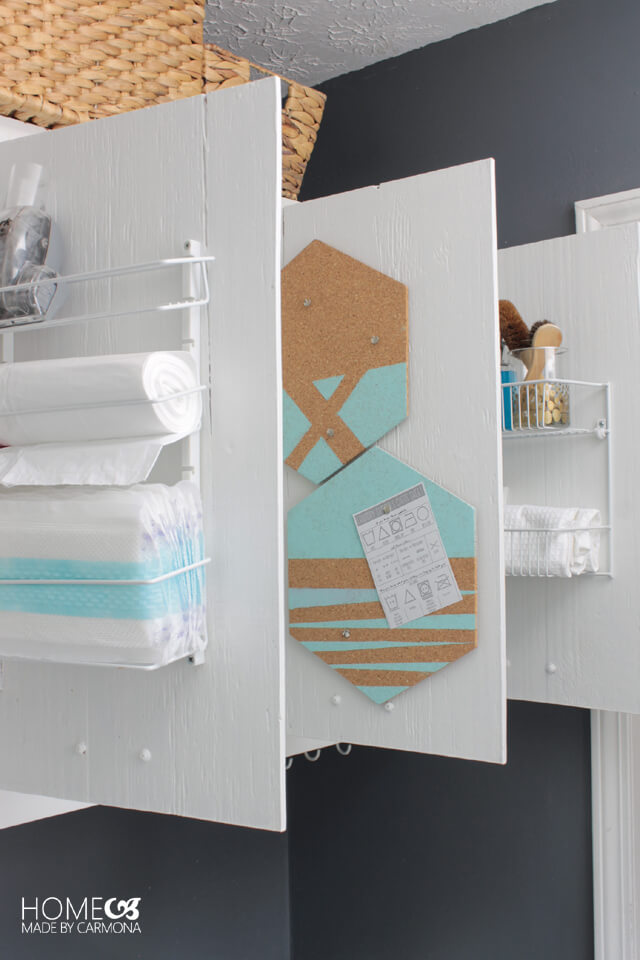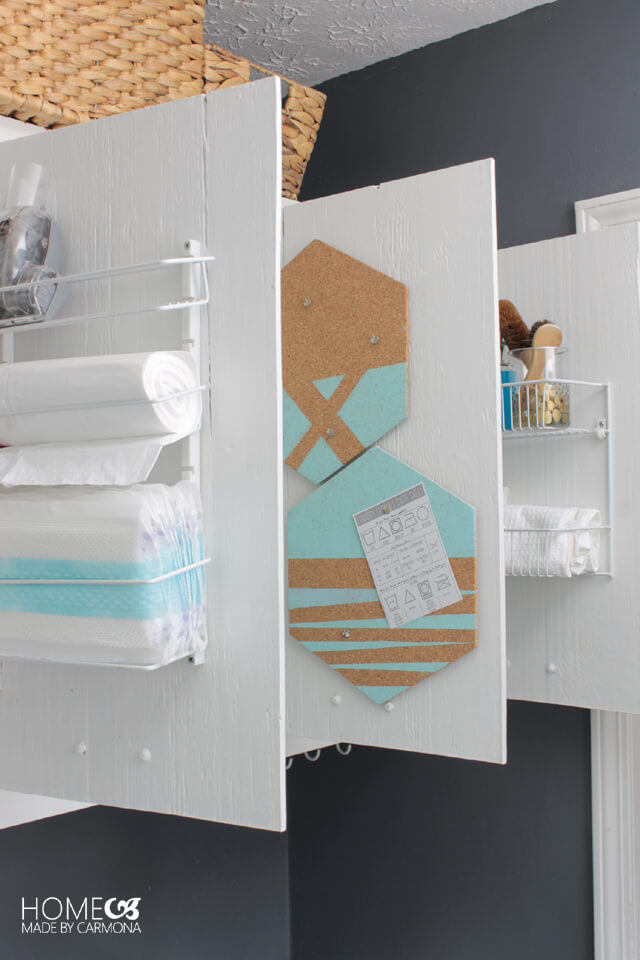 Now my cabinets are as pretty inside as they are on the outside!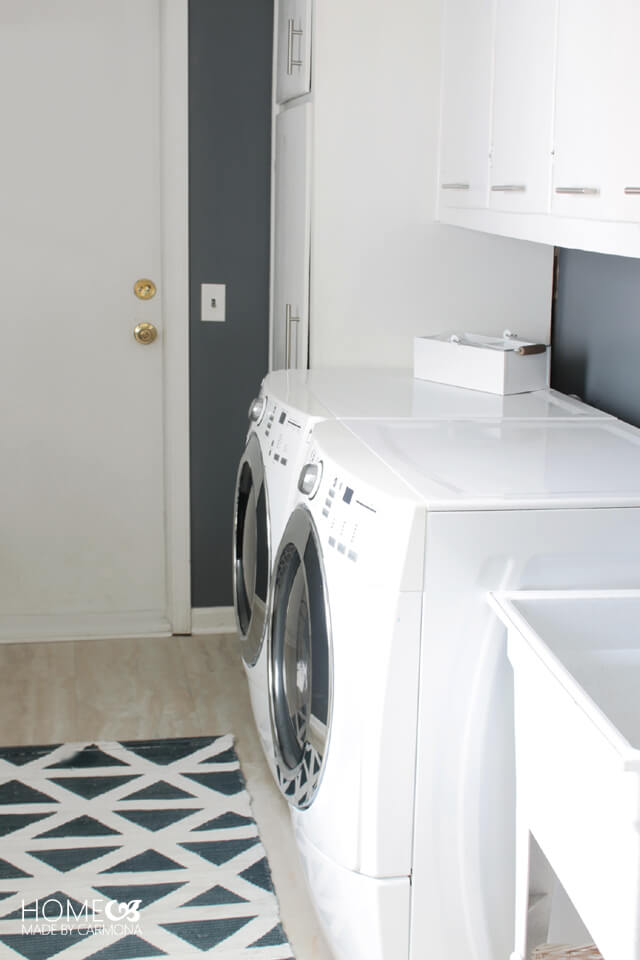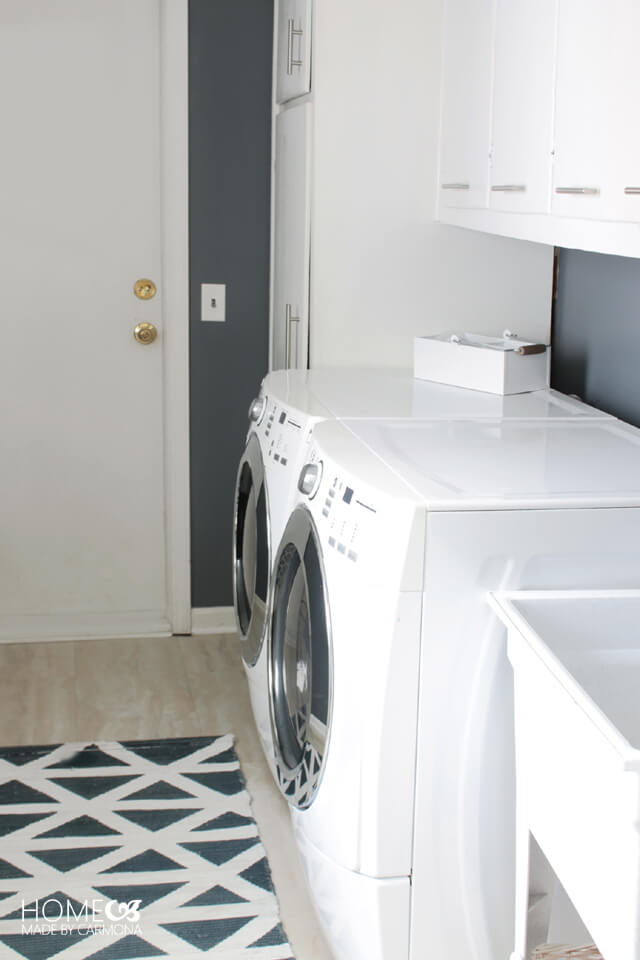 What about you? Do you have any under-sink or cleaning cabinets that could use a little infusion of function and fashion? I'd love to see how you gave your cabinet spaces a makeover! Share with me on my Facebook page, or tag me to a photo on Instagram.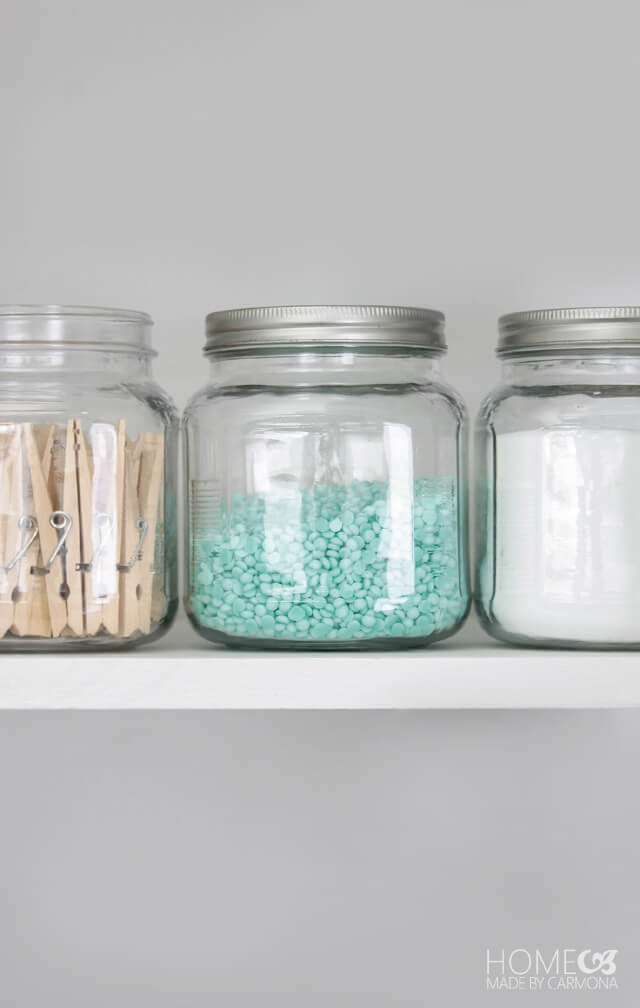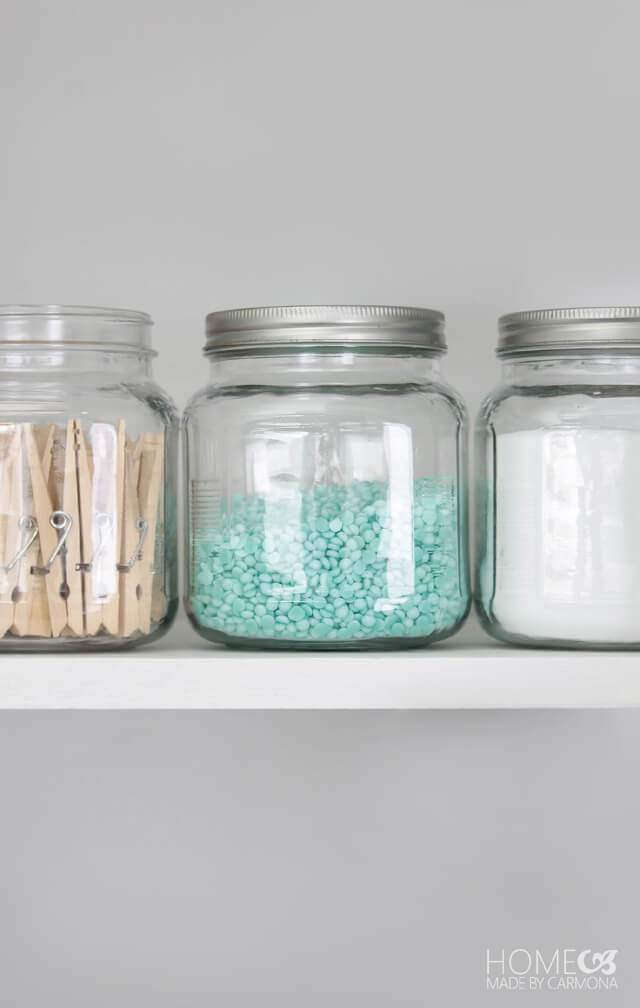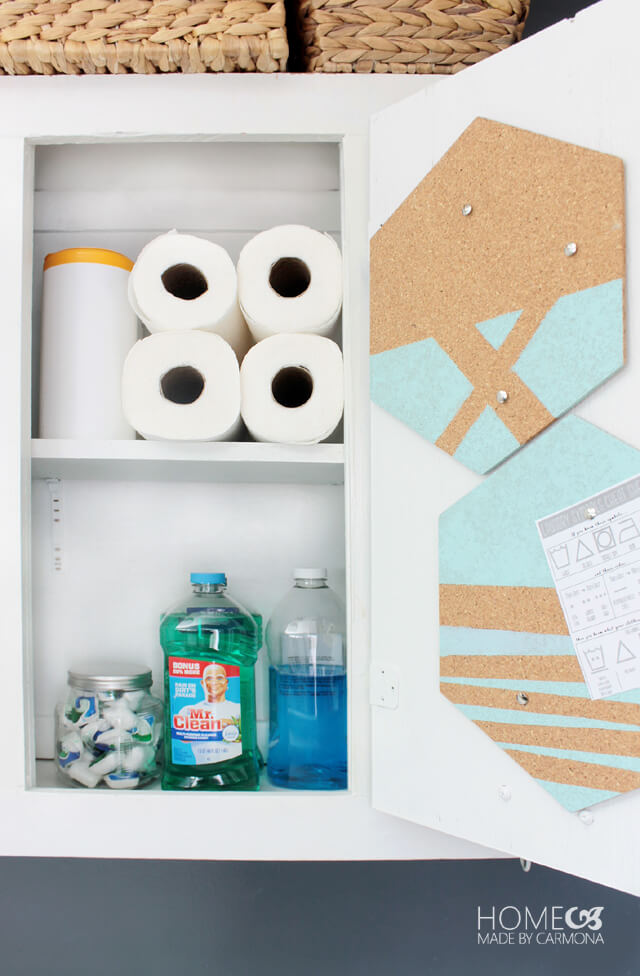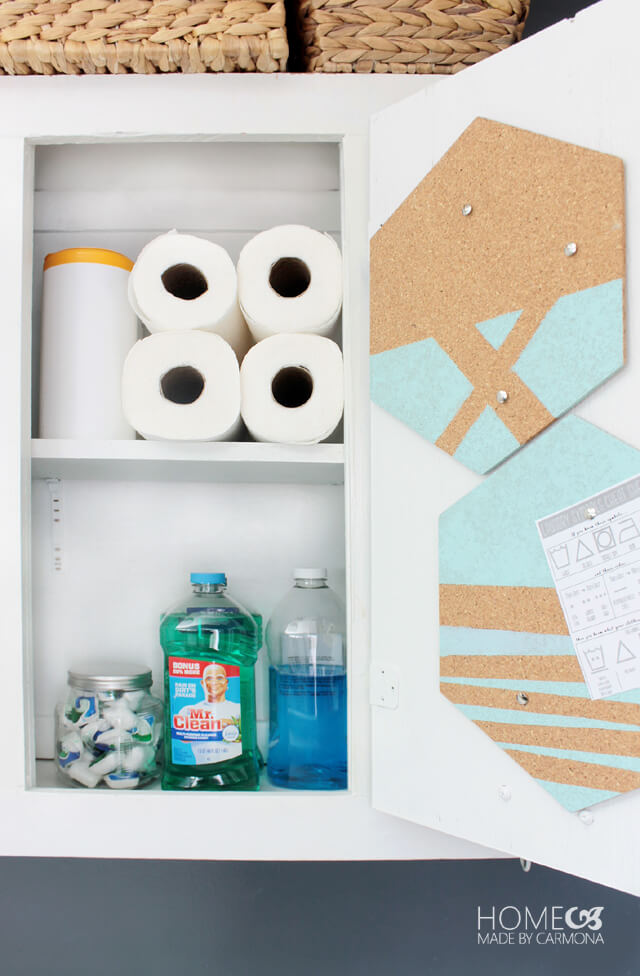 Want to be entered to win a $75 Home Depot gift card of your own? Just click here to to take this fun Breaktime Media quiz, and share your results in the comments below. That's it! You'll be entered to win. Good luck!
Oh, and don't forget your $5 off $50 Home Depot purchase, plus P&G coupons!
This is a sponsored conversation written by me on behalf of P&G, The Home Depot. The opinions and text are all mine.