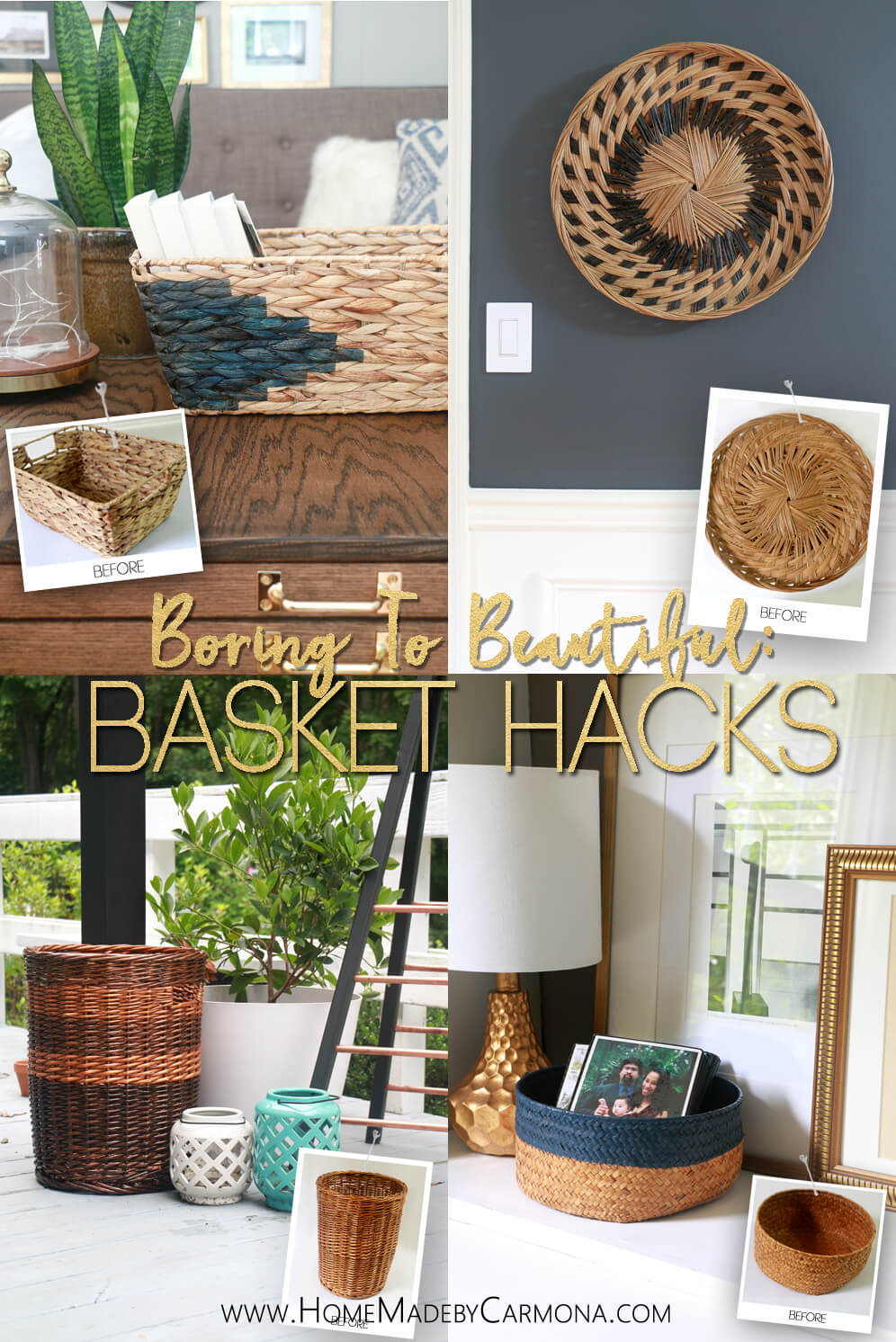 *This post is awesomely sponsored by my peeps at FrogTape®. Woop woop!
I just saw the coolest thing ever!
Baskets made by hand from a tree trunk. I mean a tree's trunk was literally chopped and the wood peeled off the sides of it, then soaked and split further into thin strips in order to make baskets. Are your eyes saucer sized right? They should be! This lady was teaching a basket making class last week at the summer camp I took my girls to, and she was hardcore! Those baskets were boss.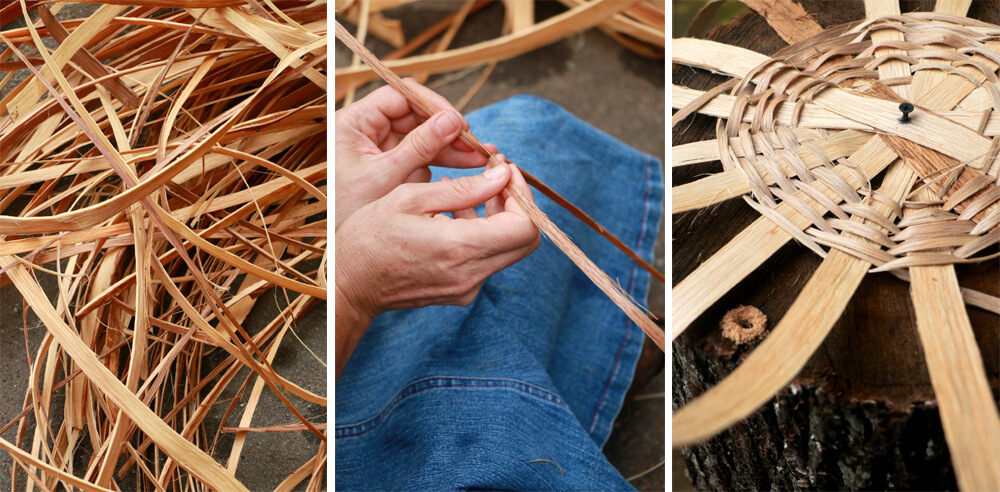 I left super inspired to make my own amazing woven baskets. Until I got home and thought, "what am I crazy? That is a LOT of work"! Whew. Just escaped having a mid-project meltdown by realizing that early in the process.
The next day I was again tempted by baskets. This time to spend a whole lot of money on a few really chic modern baskets I spied at a local home decorating store. C'mon guys, you know what it's like when a cute trendy little thing is calling your name. It takes all your will power to walk away (I may have put them in the cart, then put them back 3 or 4 times before finally running pell-mell out the store).
I already have tons of baskets, I don't really need that adorable set that is calling my name. Then I had a light bulb moment; transform your existing baskets into the trendy style you want?

You are going to need top quality tape, which of course means you've got to go pick up some FrogTape® from your local superstore or hardware store. After I tried FrogTape® for the first time a couple years ago, I haven't used any other brand in my projects…after all, you won't get a second chance to make your basket lines perfect.
Next choose a couple of your favorite spray paint and stain colors, grab some soft bristle paint brushes, and you're ready to get started!
A Few Tape Tips:
Use FrogTape's Shape Tape: Go the easy route and use wave, chevron, or scallop style Shape Tape to create a design without any effort.
Press Edges: After placing your tape, be sure to go over the edges once more to make sure you have actually pressed all your edges firmly. Simple as it sounds, it is easy to forget after applying so much tape.
Paint/Stain Application Tip: When brushing, start on the tape and move your brush outward over the edge of the tape. You don't want to paint in toward the tape and accidentally push your brush under the edges.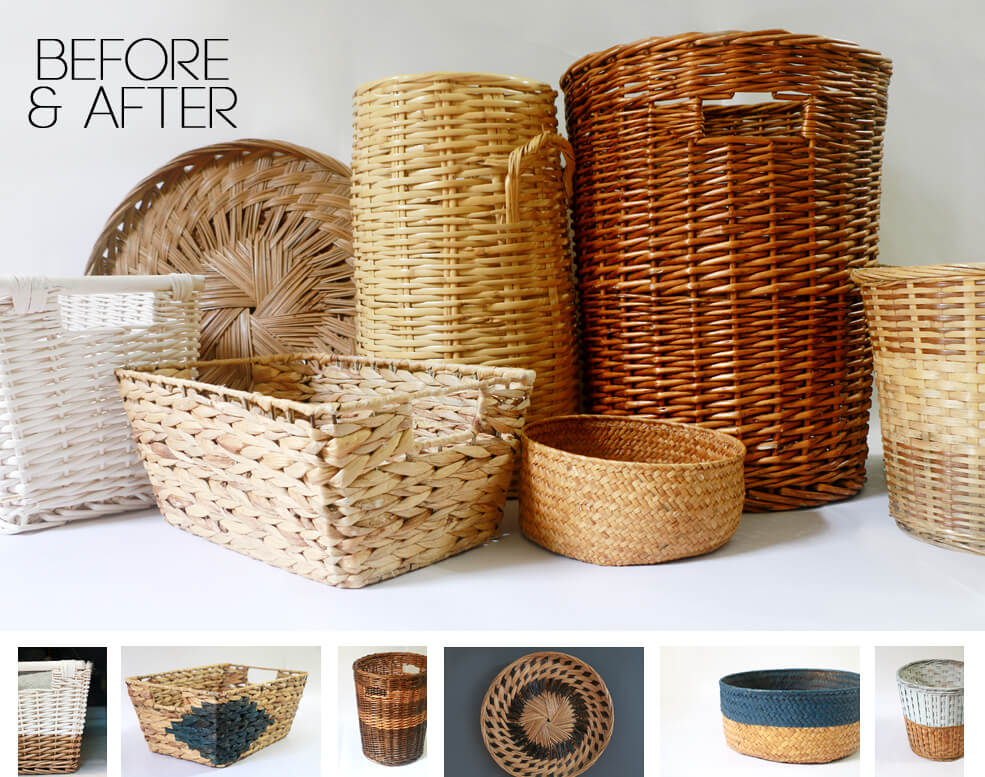 Ready to get started?

Global styles are in and mix beautifully with most decorating styles! Add a little visual interest to your baskets by using an Aztec inspired design. These designs can be arrowheads, chevron based, patterned triangles…you name it!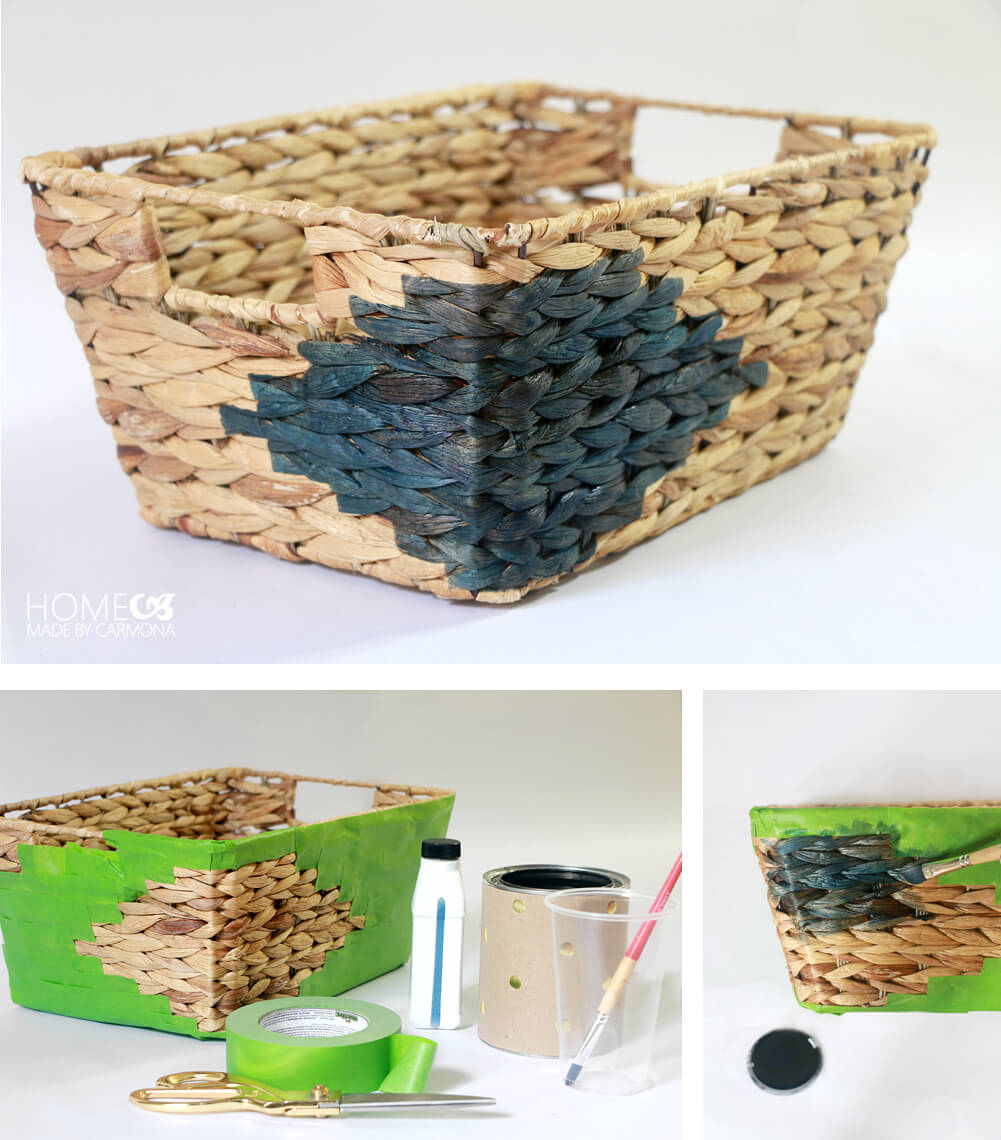 I wanted a pop of color, so I mixed a dark espresso wood stain with some all-purpose blue dye until I got the desired hue. This project just takes a few minutes of tape layering to create your design, and another few minutes to paint! Then presto! You can remove the tape as soon as the dye/stain mixture no longer looks overly wet and glossy.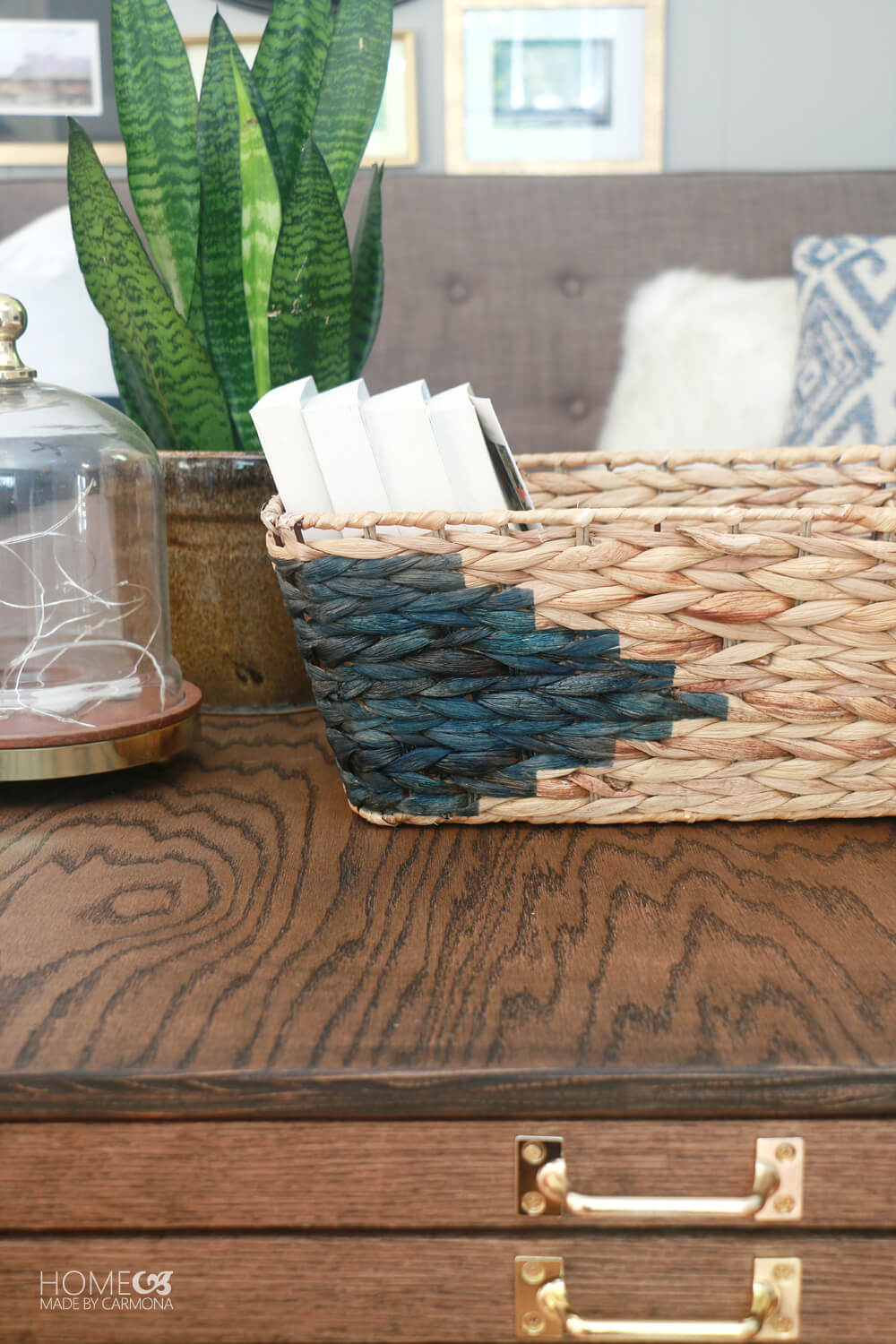 You can't go wrong with stripes. It is a fun modern application, and it can be done with a contrasting stain or with paint.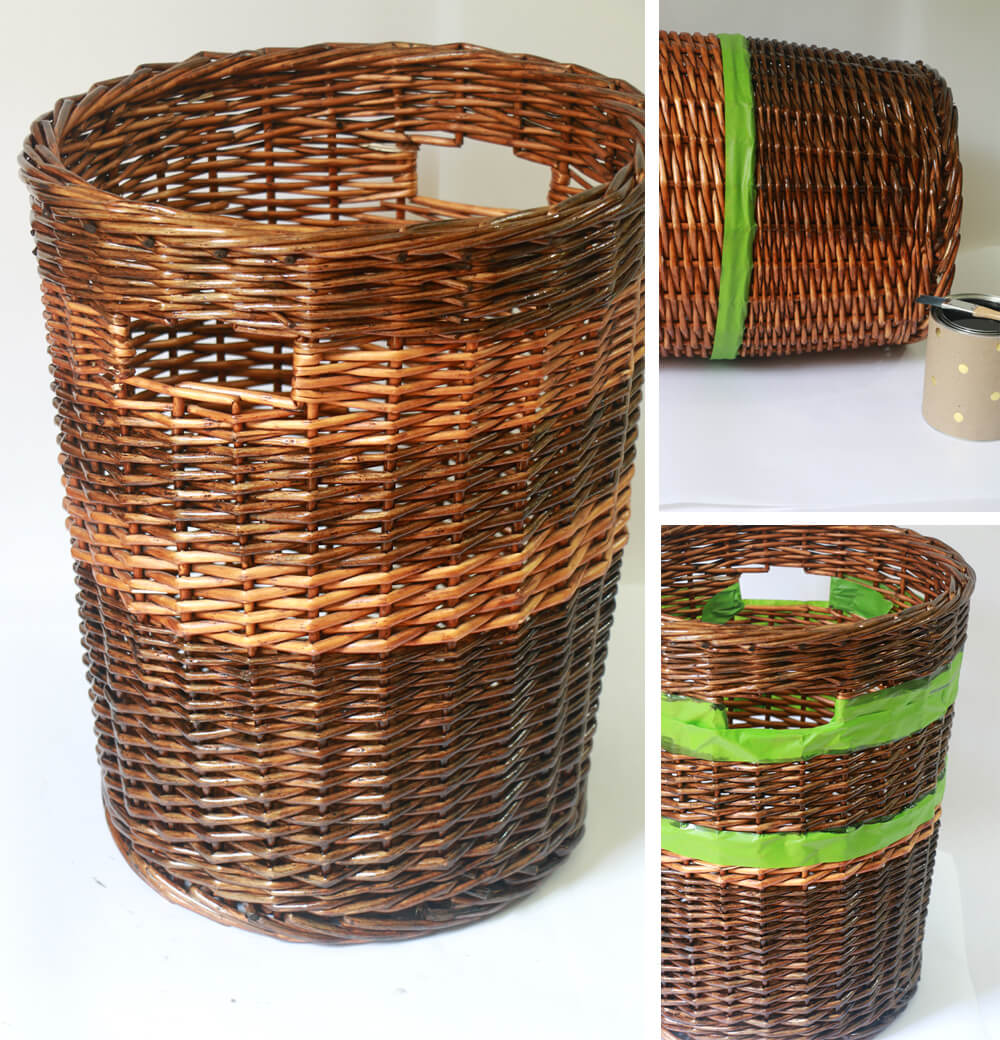 I love how easy this design is to tape on. If you have a basket with large weave like mine, use two pieces of tape, one for the bottom of the stripe and a different one for the top of the stripe. When you press the FrogTape® down it will look as if it is bumpy instead of smooth, but it is fine.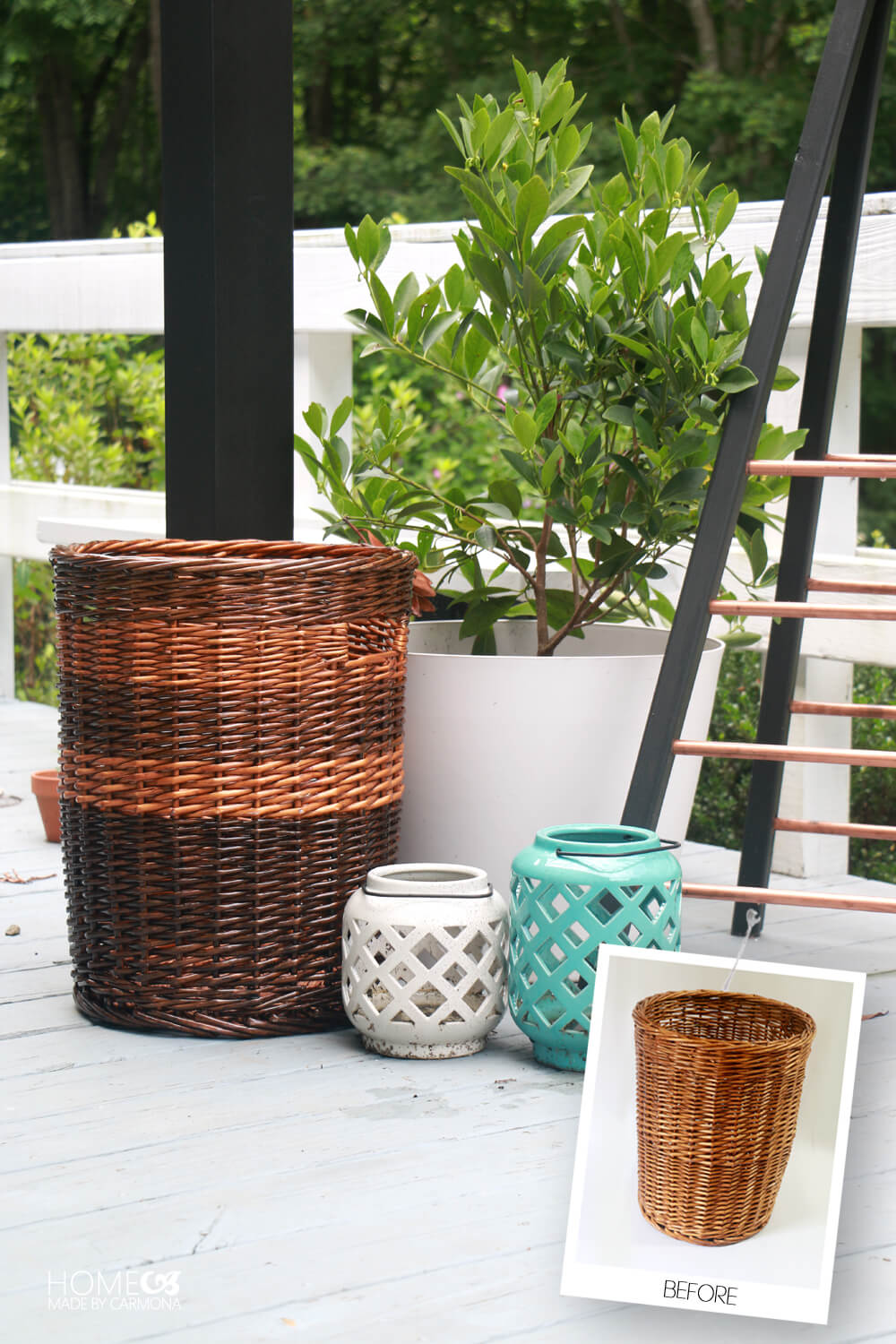 Color Blocking is one of those super easy techniques to bring a contemporary flair to a variety of items; such as art, dishes, throw pillows…and of course baskets!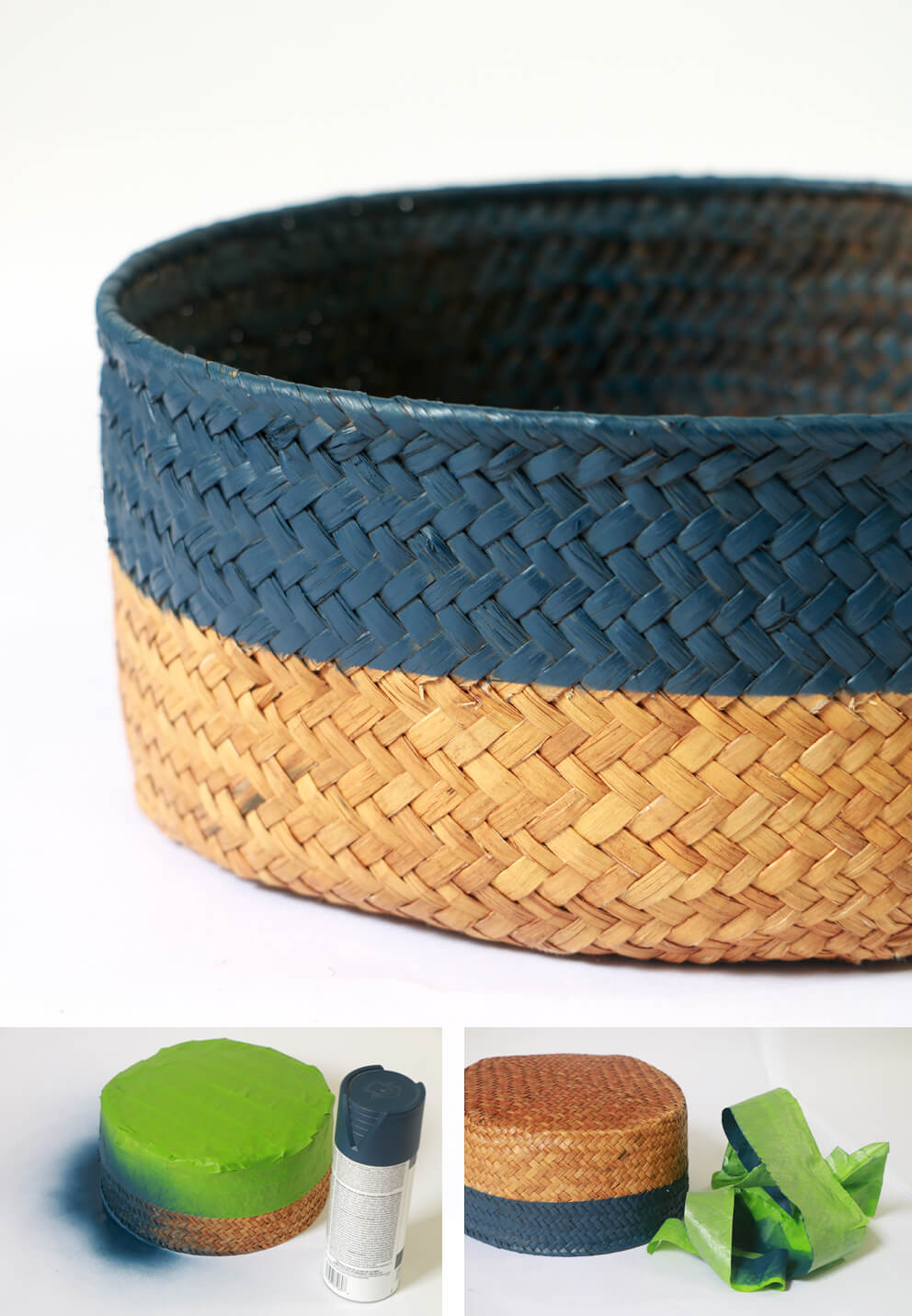 Tape off the section of the basket you don't want painted, then spray paint! You could even add a second or third color and design to the mix!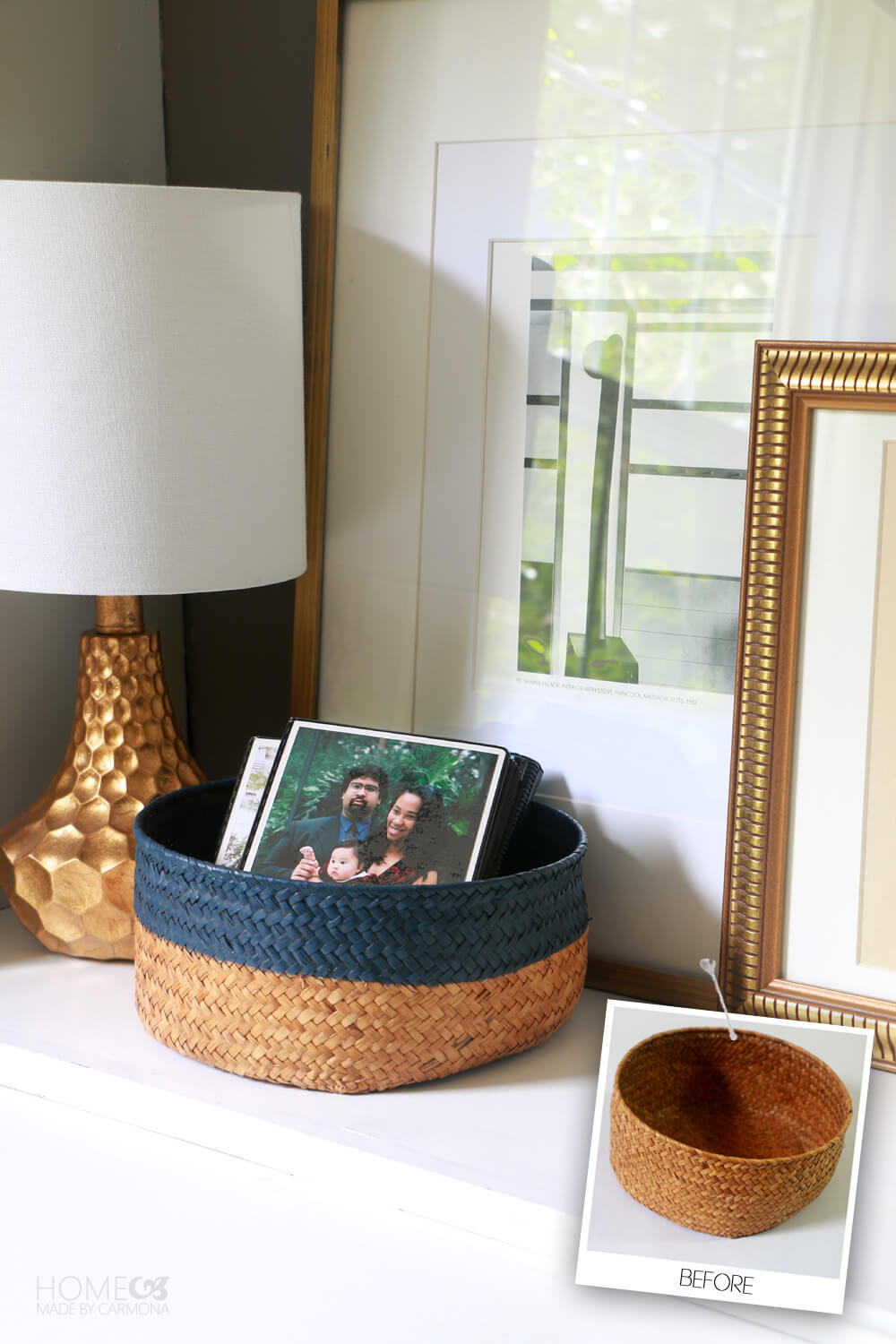 (Oh my goodness, I just noticed how young my husband and I look with our firstborn in those old photo album pictures! Man, 13 years flies by!)
I love that you can do any color, and it works on pretty much any shape or style of basket! You can keep your design choice simple (like both of mine) or go wild for a modern flair!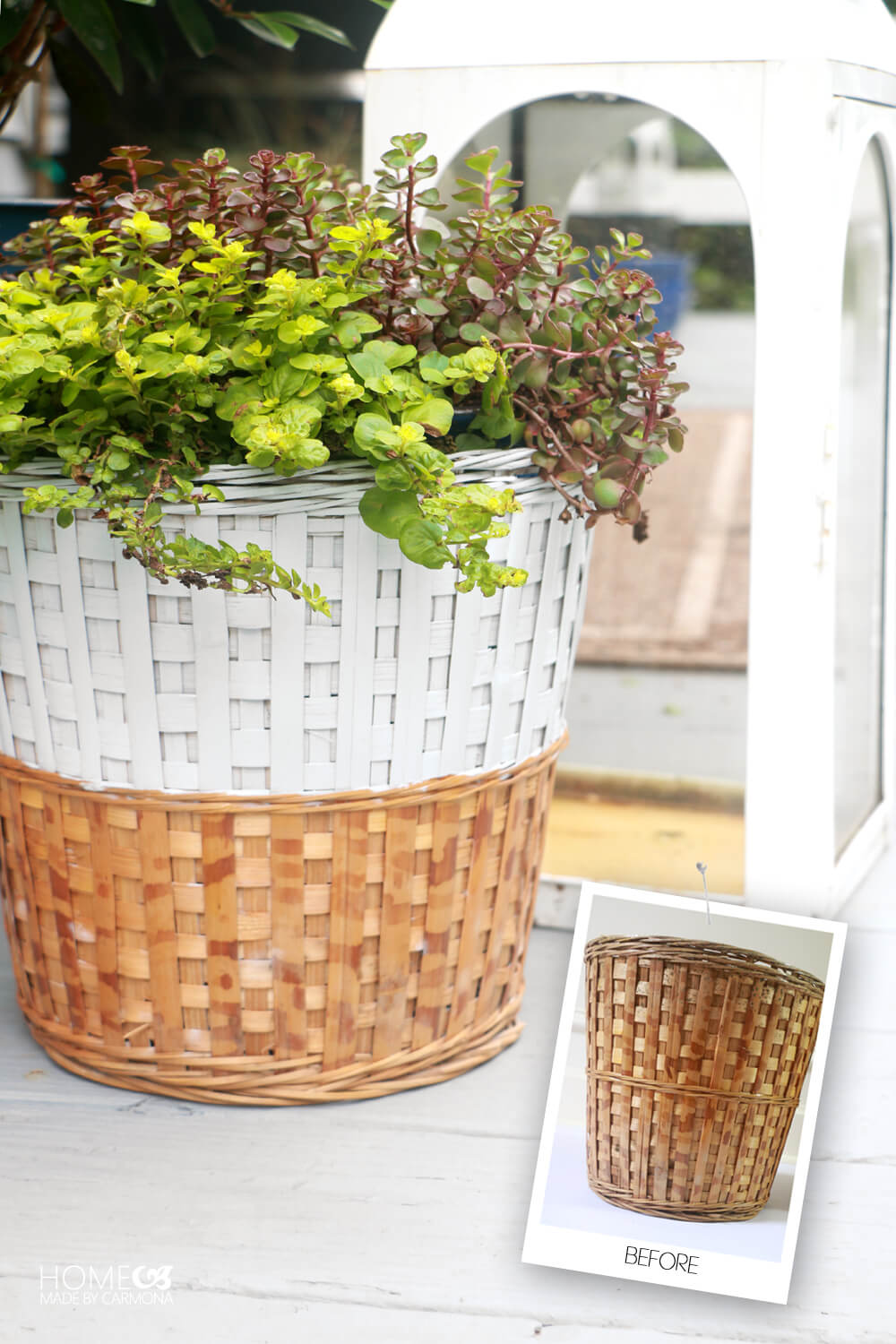 I'm loving the global direction design has taken, so the idea of a grouping of African tribal styled baskets really appeals to me. Unfortunately all I had was one large, but somewhat boring platter basket I got from Goodwill for 50 cents. Maybe I will luck out and get more to create a proper grouping.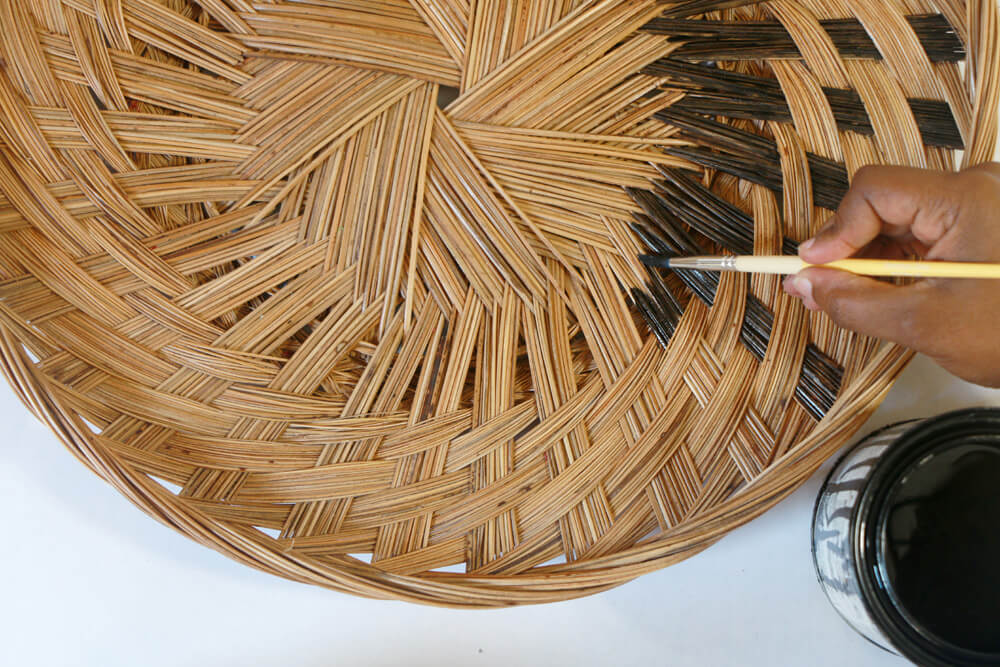 You are going to freehand this style. Use a fine bristle small paint brush, and black stain to amplify the design in the basket. Choose a set of threads to highlight by carefully staining only that set.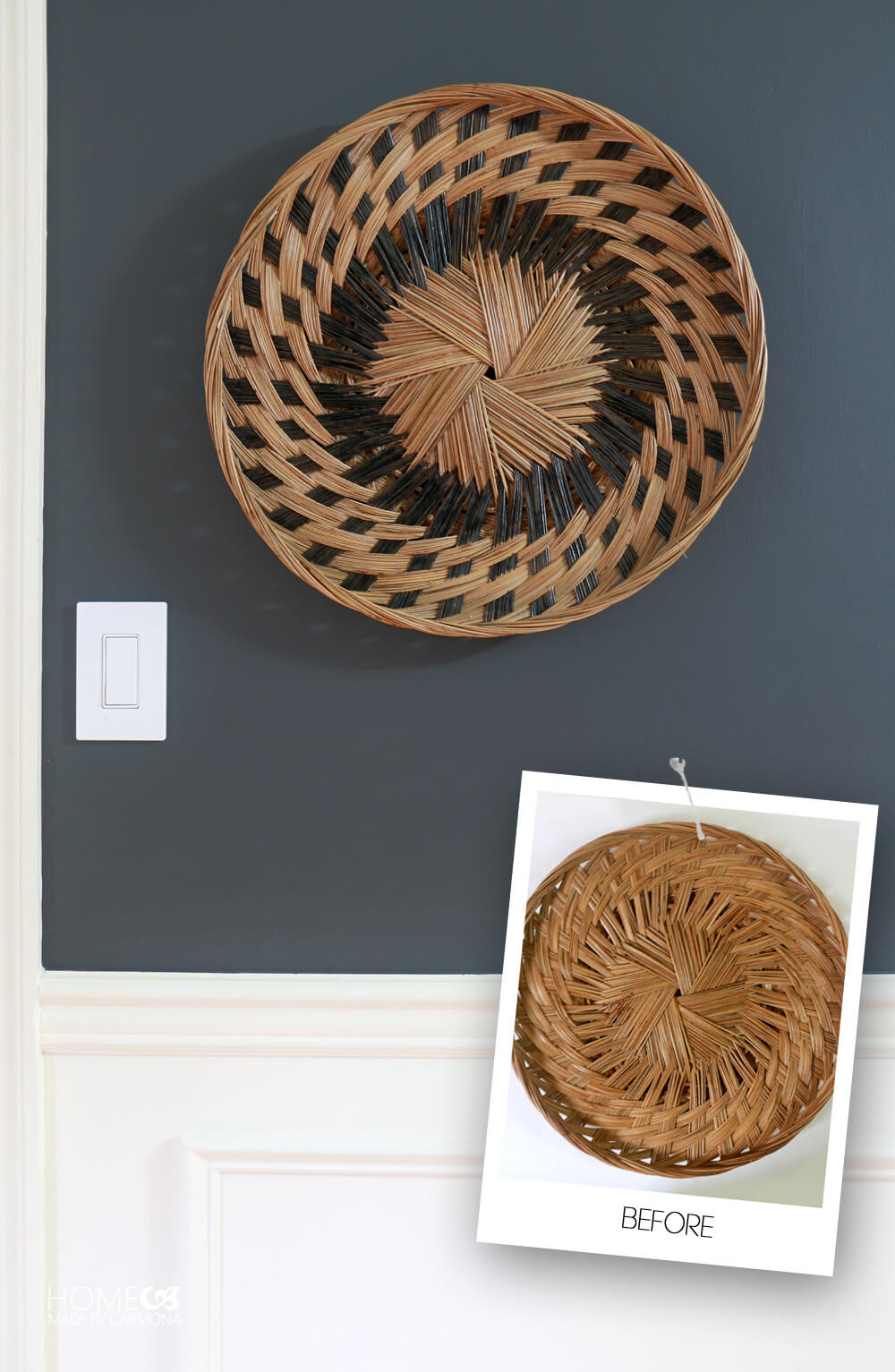 You probably see paint dipped baskets the most in home stores. This cute trend usually incorporates a woven basket where the bottom has been "dipped" with a different color (most often white). But if you were to dip your baskets in paint, you would just get a globby mess and waste a whole lot of paint. Now if you dye dipped them you might have better results. Or you could just make things simple, and tape off the top of your basket, then spray paint the bottom for that "paint dipped" look.
My basket is already white, and I thought I would do something a little different. I would go for a gold dipped style with my basket! Now, my crazy ideas don't always pay off, but I thought this turned out pretty cute. 😀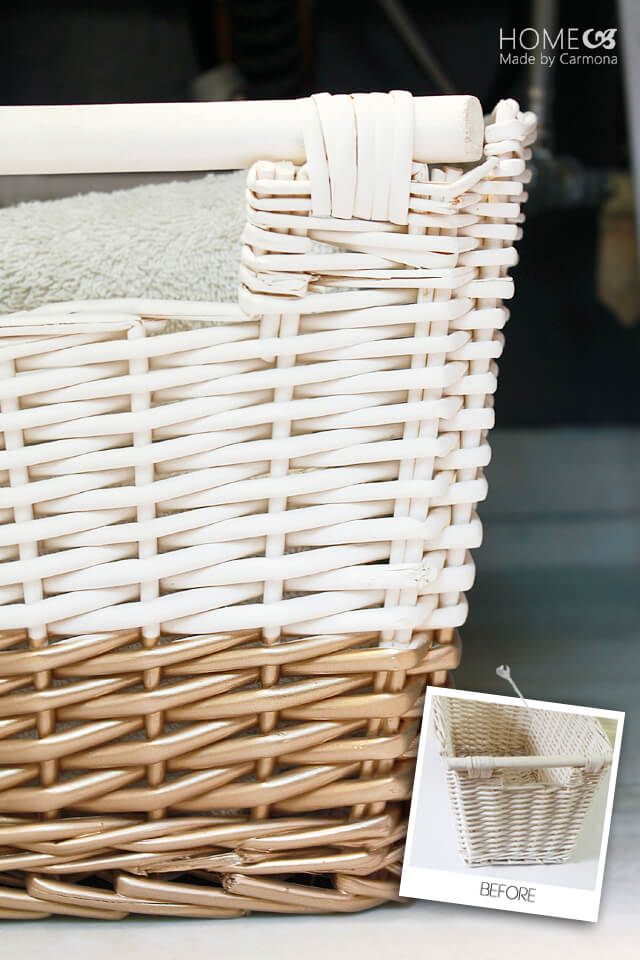 Whatever your design weaknesses are, rather than running out and buying the latest trend, why not just add that design to your existing baskets and save your money for something you can't so easily transform?
Looking for more fun FrogTape® projects? Check out my 5 amazing art hacks here!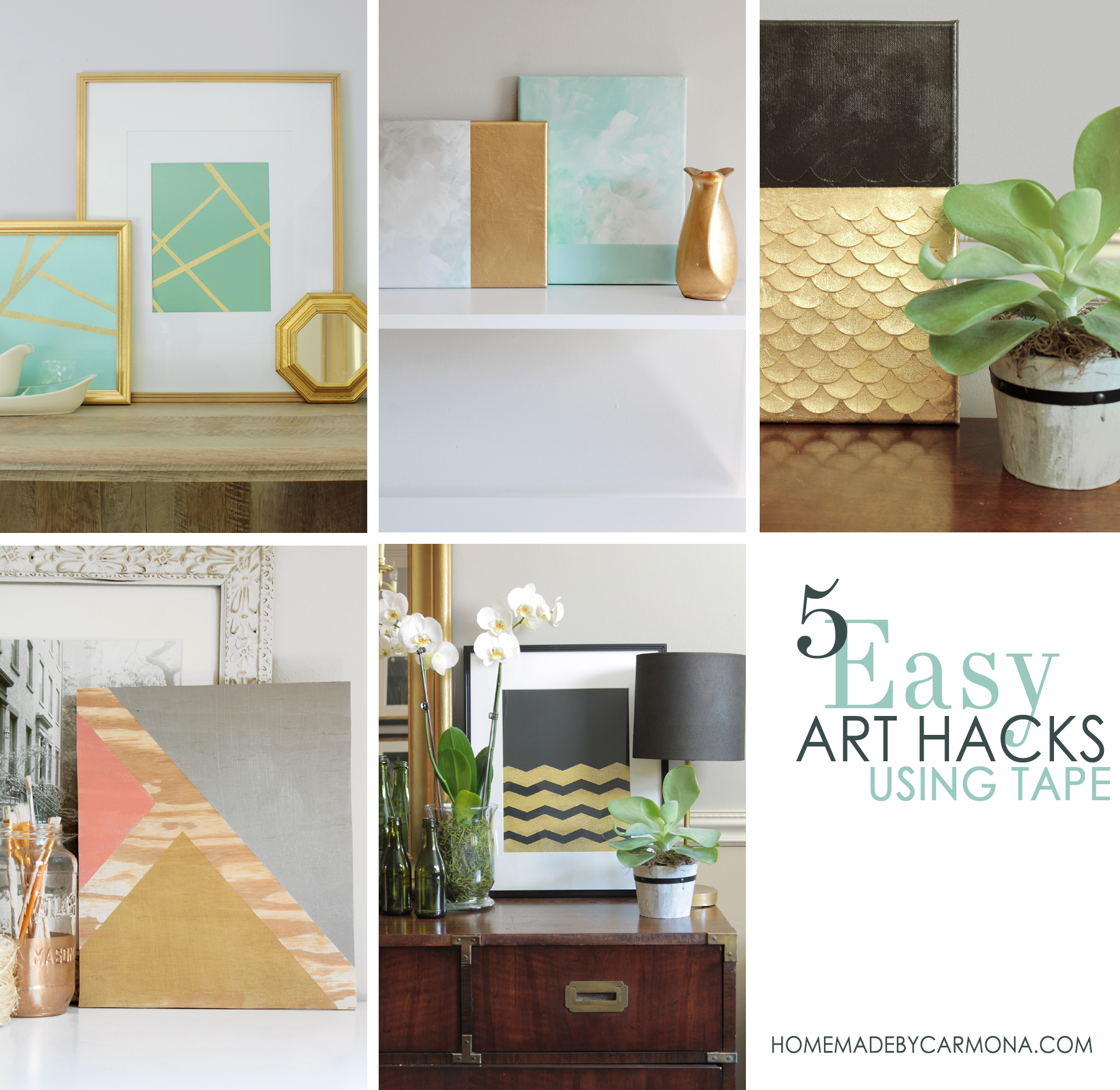 **A special thank you to FrogTape® for sponsoring this post! I received product and compensation for this post. All of my project ideas and tips are my own, and the favorable opinions expressed here are my own honest thoughts… 'Cuz that's just how I roll.
Follow FrogTape (and their aaaaaawesome design challenges) here on Instagram, Facebook, and for more info check out the website.


[go_portfolio id="diy_gallery"]