Amazon Prime lovers rejoice! Today, July 15th – 16th is Prime Day and they are giving us all kinds of wonderful exclusive deals!
I waited all month to grab a few items I could really use around my house…hey, if a few weeks wait can result in a a good deal, no problem. So as I deal hunt today and tomorrow I will update you with all my fantastic finds. Check back on this SAME POST again tomorrow for updated finds. I'll just keep adding to it as Prime Day goes by. FYI, the links I share are affiliate links, which means that while you pay the same normal deal price, Amazon gives me a little something-something for directing you to the deals. It's part of how I make some dough as a blogger while still providing you with valuable content month after month, so thank you for shopping via my affiliate links!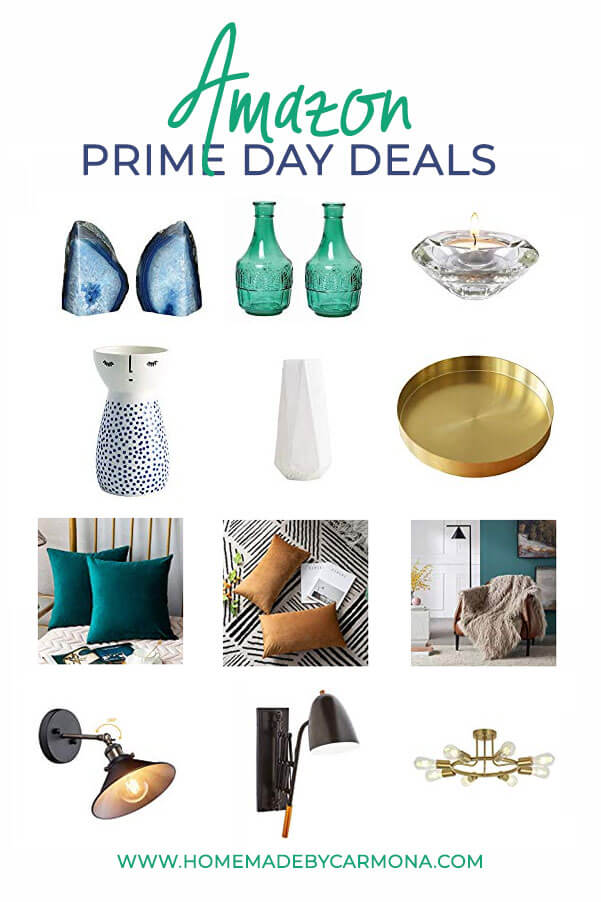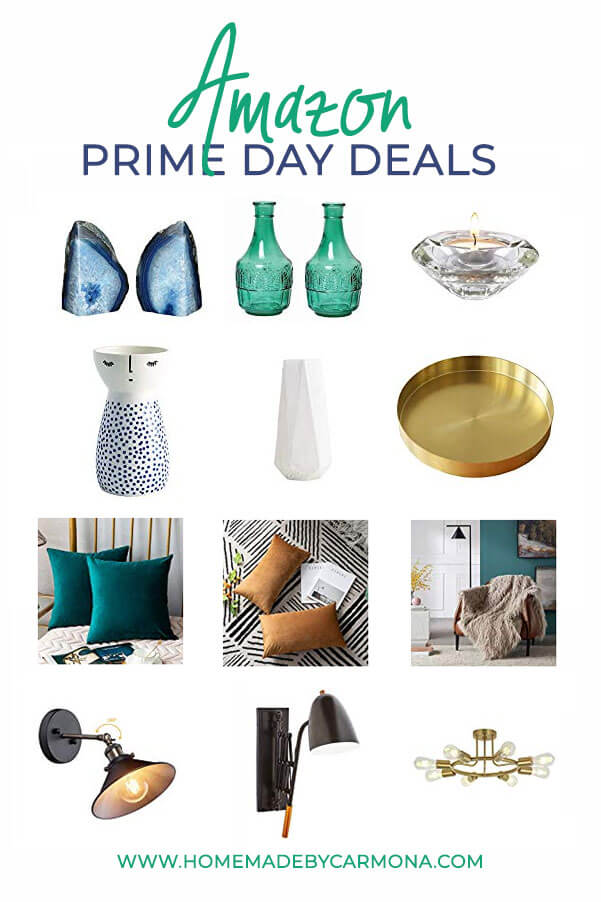 And for those of you aren't Amazon Prime users, today would be a good time to ask a friend or family member to 'borrow' their Prime. Or sign up here for a 30 day free trial for Amazon Prime. I have Amazon Prime for the 2-day shipping, but our family also puts to good use the other perks of being a Prime member, such as free shows, movies, Kindle books, Twitch Prime, and more.
Beautiful Decorative Accessories
You don't always need a major makeover to make a cute home, sometimes it's all in the beautifully curated accessories. Here are a few of my favorites…
Plant Lover Deals
I'm kind of obsessed with plants these days, but finding pretty planters is a bit of a challenge. Here are a few I'm considering for my own house!
Soft Goods For The Home
Throw pillows, blankets, and furs are a great way to add texture, color, and design into a space. I'm searching for lovely soft goods and covers to refresh my style without spending a ton of money.
Lamps & Lighting
New light fixtures and lamps can make a beautiful statement that finishes each room of your house. Check out all the gorgeous fixtures currently in my house here, or shop these ones below I'm also considering:
Stylish Storage & Organization
Getting organized? Don't go for ordinary storage, go for the extaordinary! It organizes your things while making a statement and contributing to the design of your home.
Big Deals on Practical Everyday Household Needs
Who are we kidding, sometimes the pretty things aren't the biggest thing on our household wish list. When you need a new iron or other practical item, it's all that is on your mind. So here are a few of the practical items on my own wishlist that are great deals!
These are just a few of my favorite finds, what are yours?