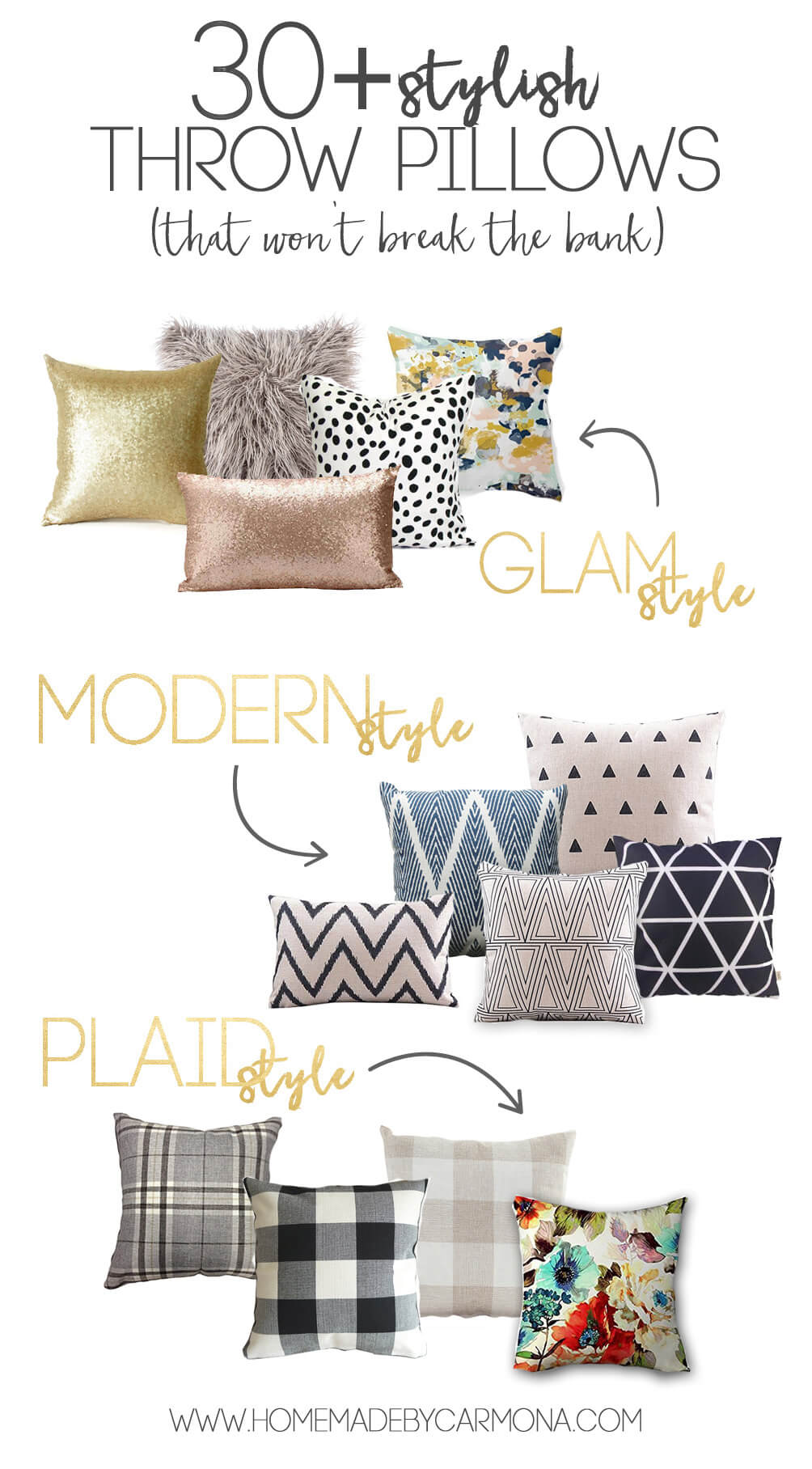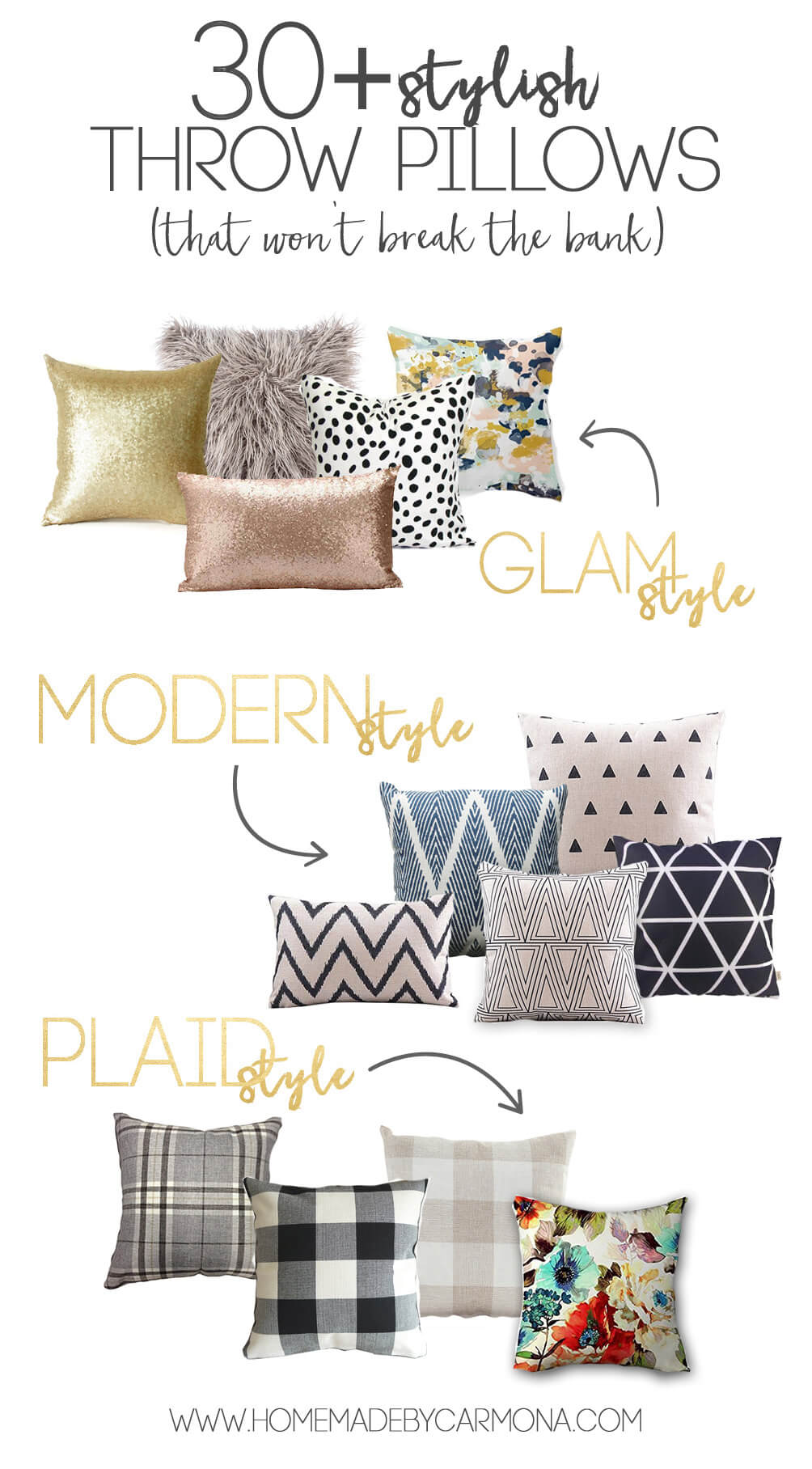 My throw pillows go like butter against the sun. It's like I have 6 kids (because every child might as well equal two) and a couple cats that are scratching the living daylights of the pillows. But no, I have 3 kids and no animals (although, when they act like animals I say "see, this is why I won't get pets").
Let's face it, the guys just don't get the purpose of purely decorative seat blockers.
I also secretly suspect my husband of sabotaging throw pillows on the sly. Let's face it, the guys just don't get the purpose of purely decorative seat blockers.
Needless to say, I'm always in the market for some cute new throw pillow covers. At this point I don't need more pillow inserts, just replacement covers for when the first set gets destroyed to the point of no return, or to switch out the style from time to time!
I spent so many hours on the internet searching for the perfect budget friendly throw pillow covers, I thought I'd share some of my findings with you…hopefully I'll save you the hours I spent! >>Affiliate links below<<


Gah, I'm such a fan of all things glitter and glam! I'm convinced that every space needs something sparkly in it, not matter what style you sport! However glamour isn't just about glitter, a few animal inspired prints will round out your look for the perfect mix of glam.


Think geometric when you want to mod your style a bit. Whether you are mid-century, eclectic, contemporary, or even traditional, these prints bring your style up a notch!


It's time to expand your taste…style has just gone global! I'm loving the tribal influences introduced into design, and when you mix it up with Aztec inspired design, mudcloth, and more, you've got a recipe for beauty!


The contemporary version of the beloved traditional style is known as transitional. It is the perfect compromise between old-money traditional style (that will never die) and new trendy styles. Just because you are a traditionalist doesn't mean you are stuck in a rut!


Checkered isn't just for the country or their shirts anymore. Mix it up by throwing in a plaid checkered pillow amid nearly any style…you'll be amazed by how well it works!


Watercolor and florals made a big comeback, and we're loving it for the spring and even summer seasonal decor. Nothing feels better than adding a pop of color and style after the white and beige of winter.


For some reason I think of animal related prints as perfect for a child's bedroom; and particularly a boy. But I've begun to realize there are many fauna related prints that aren't designed for child spaces at all! I love some of these choices for any age.
Super cute choices right? I can't wait to get the ones I ordered in the mail! I'll be sure to share soon!
>>Pin This For Later<<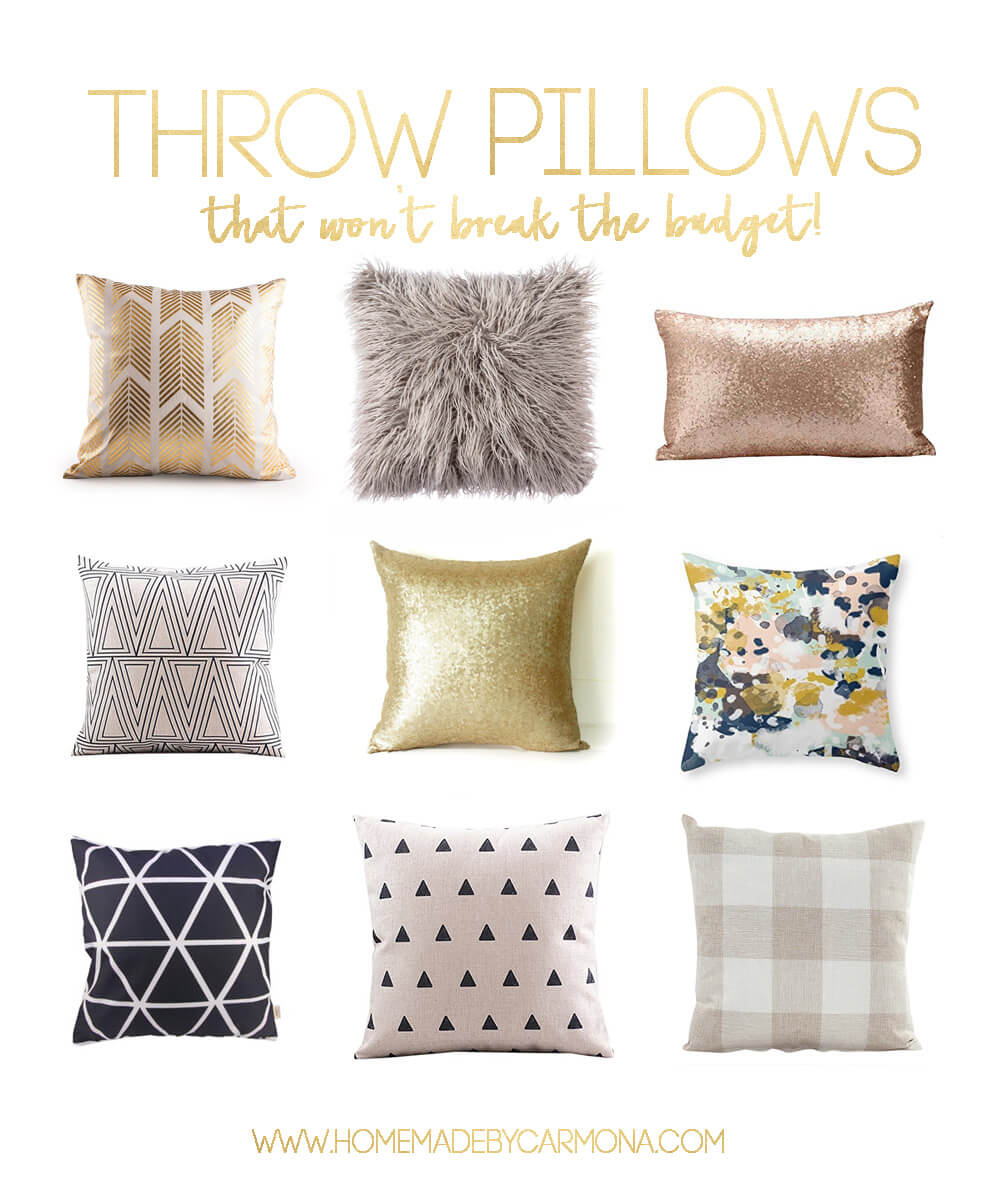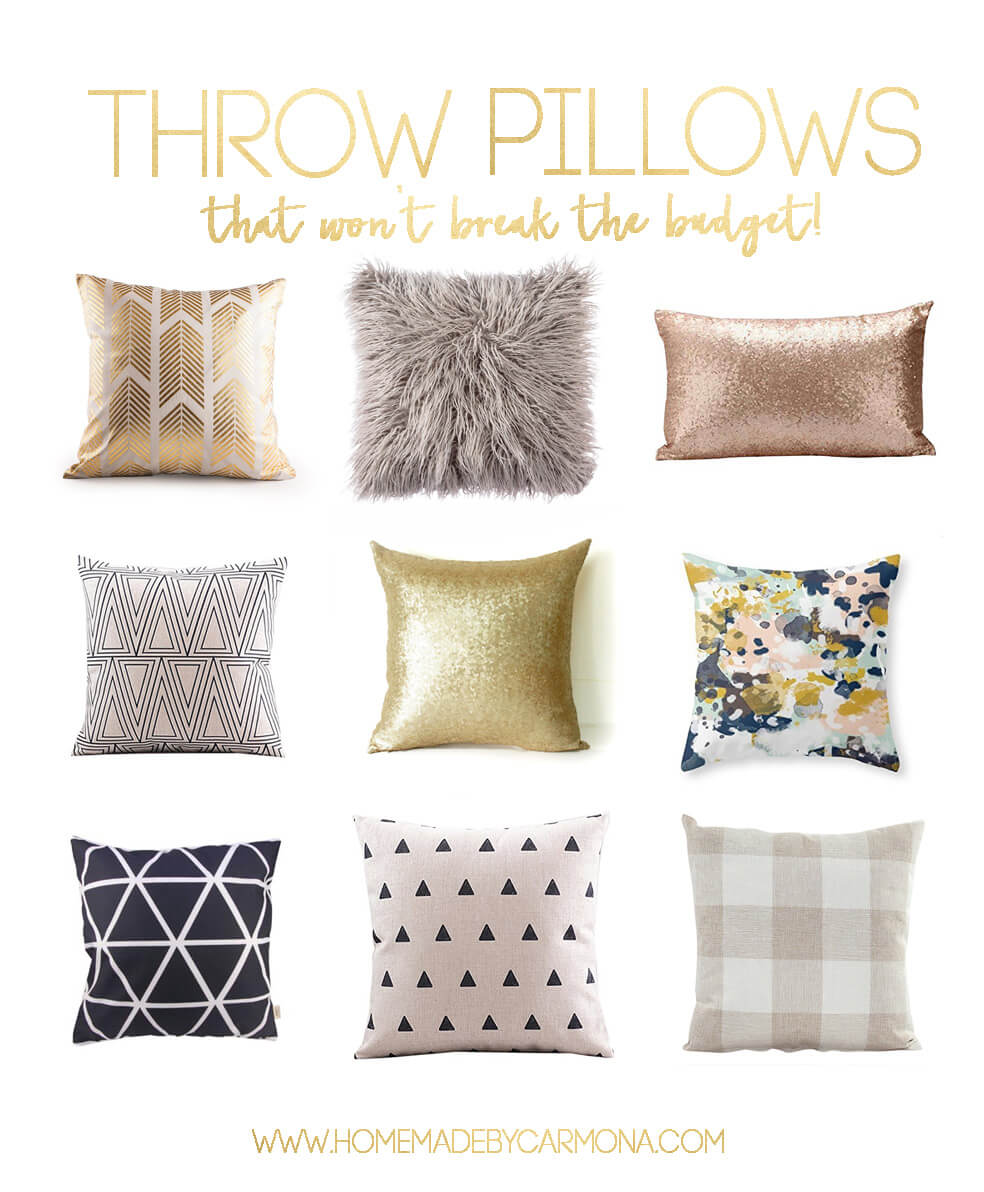 But just in case you love the idea of designing your own painted pillow case covers, I've got some really chic DIY styles I'm showing you how to make here.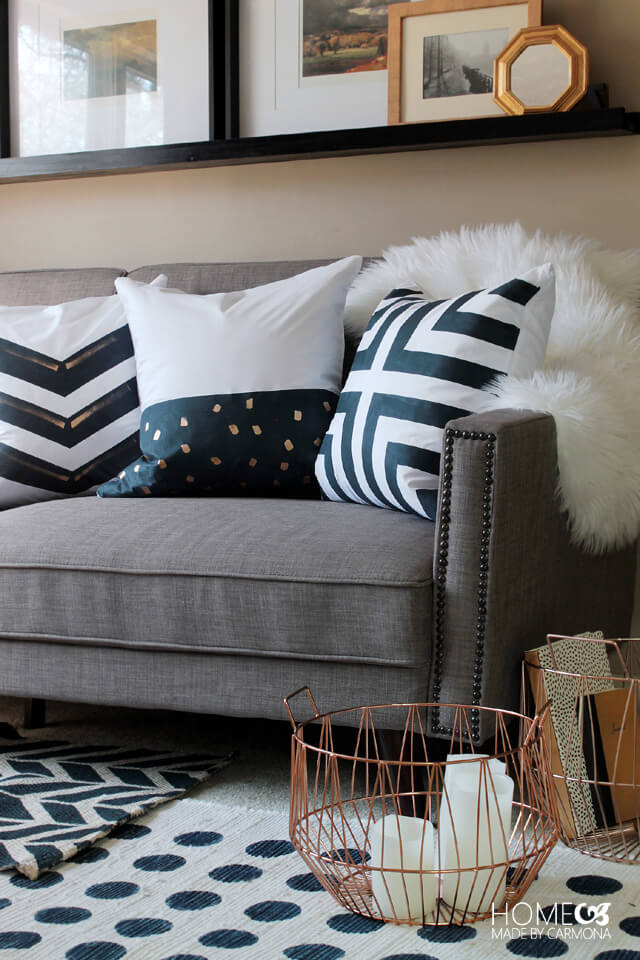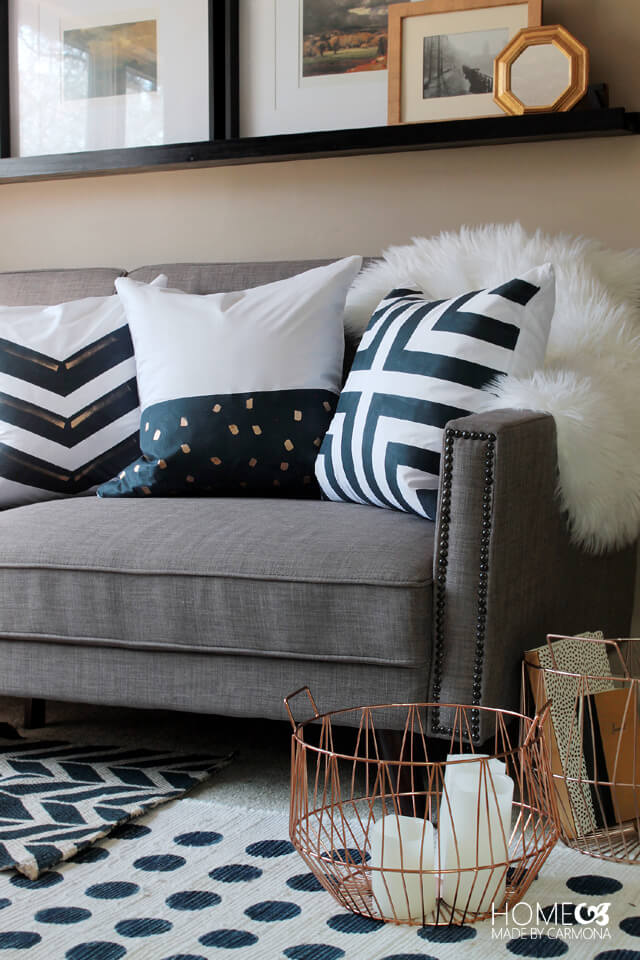 [go_portfolio id="diy_gallery"]