I fear my office space. Seriously, I think my mountain of papers are out to get me. I've decided to take this task one small project at a time, or maybe I'll just leave the boxes of mystery papers on my husbands doorstep with a note and run away (metaphorically speaking of course, as we share a doorstep…).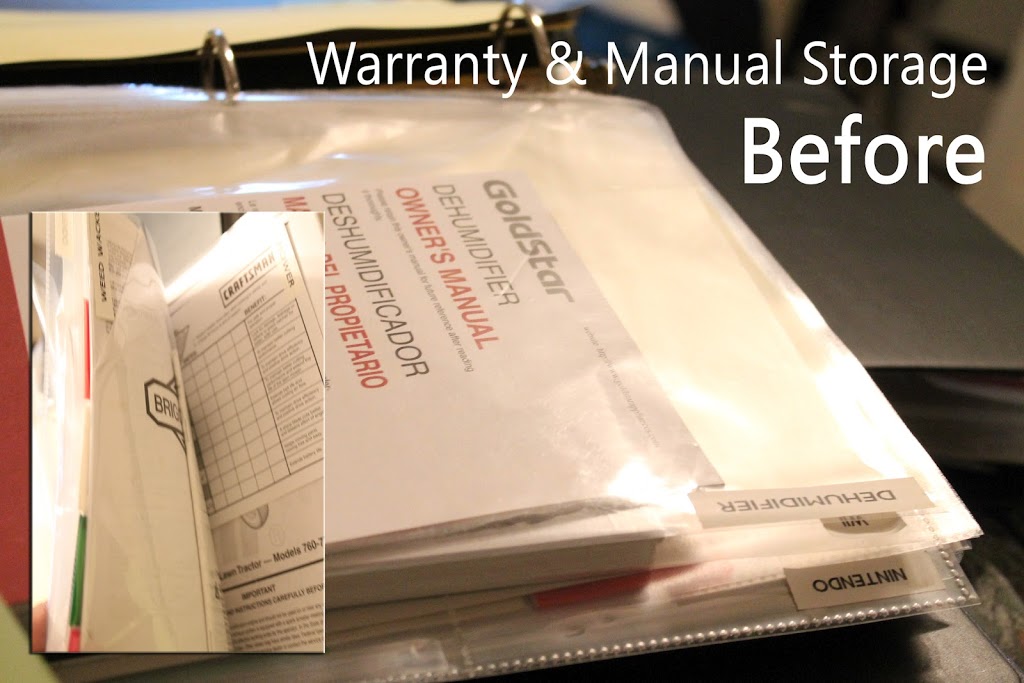 My first project will be to organize my warranties and manuals…well, reorganize since my first attempt failed miserably. For a while I stored them in a binder with clear sheet protectors. The Problem: heavier manuals began to weigh the sheet protectors down and they would sag below the binder.  Eventually I could not fit anything more into the binder, or the second binder, and I refused to buy a third, there had to be a better solution!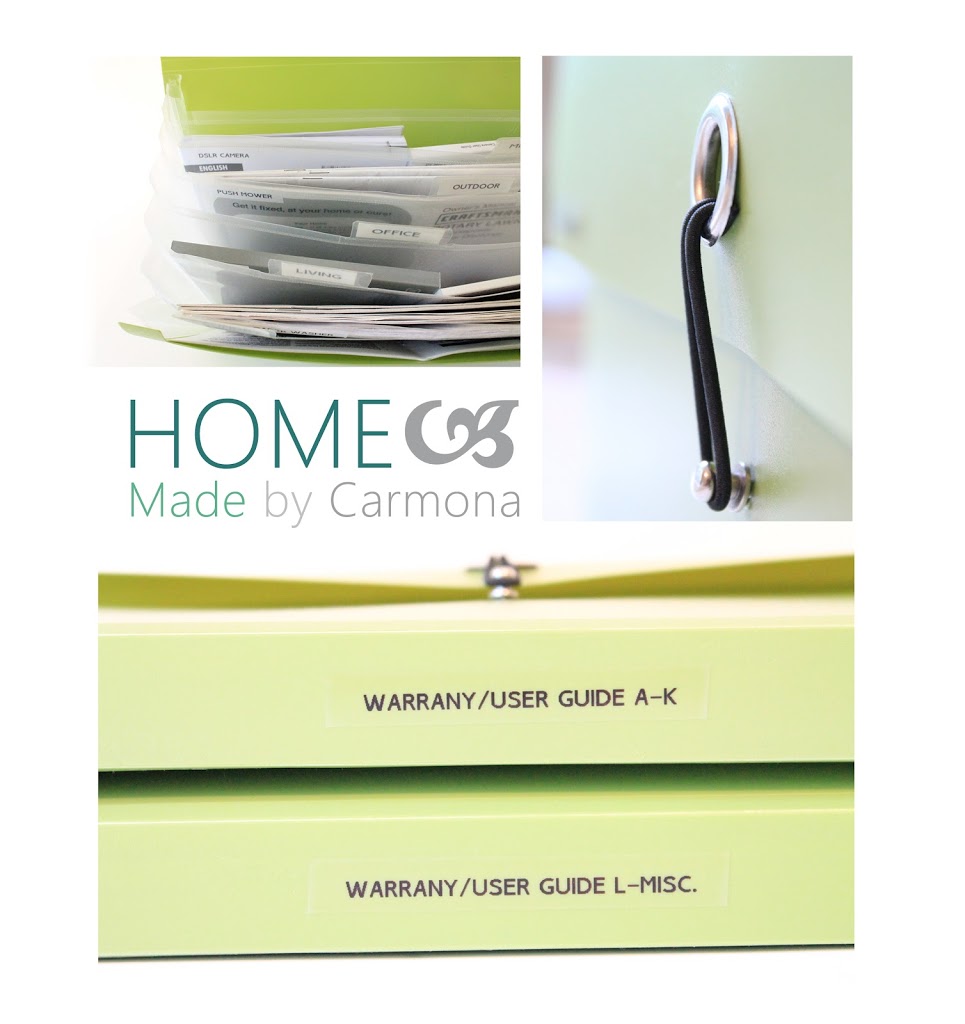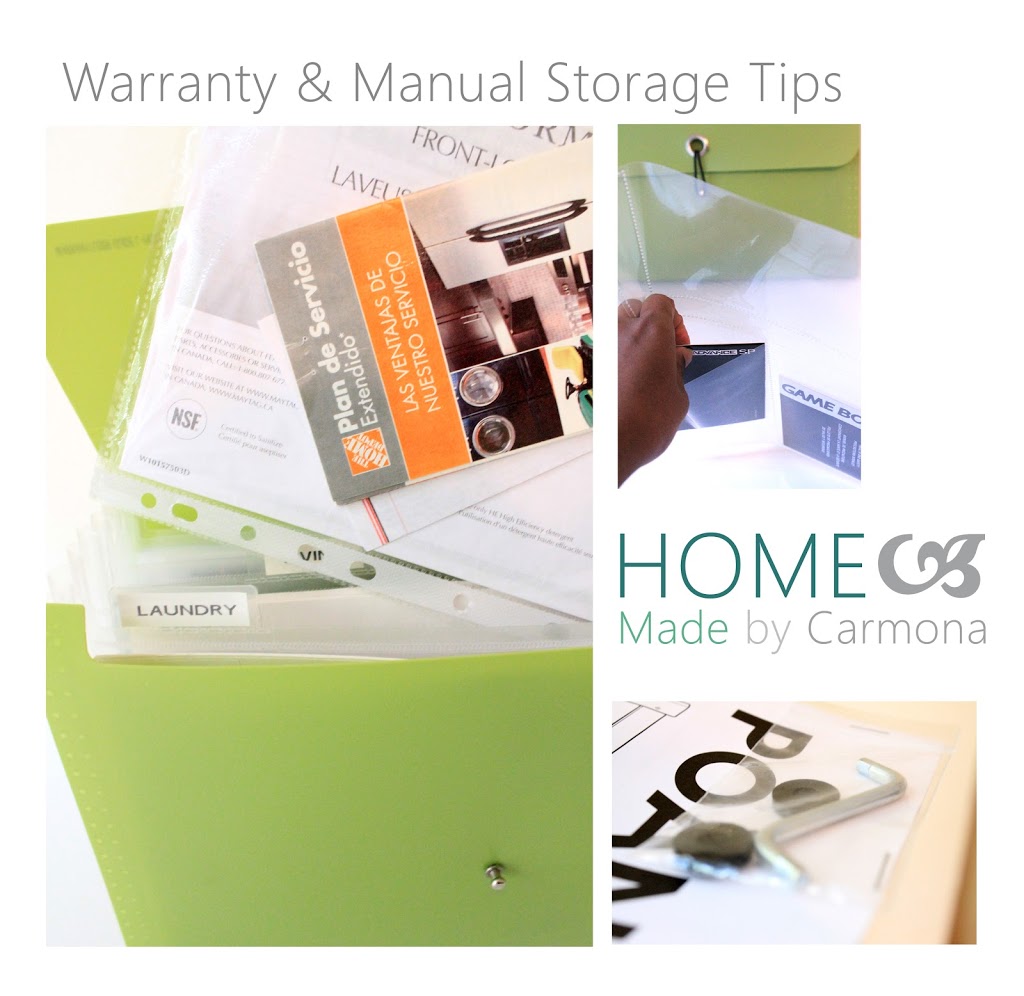 After testing several different methods, I discovered that using a simple accordion file worked best for my needs. This bad boy holds the thickest manuals manufacturers can throw at me! Not to mention that it was the most inexpensive option I could find. I have seen some very snazzy binder methods, but when I went to purchase all the specialty inserts and miscellaneous items I needed, I quickly realized that the entire endeavor would be pretty pricey. I went home empty-handed dreaming up ways to make this work.
Not only have I found a system that works, I have also discovered a few tricks to store things in the most effective way possible.
Sometimes it is the simplest things… A few leftover photo album refill pages, some craft baggies, and the old sheet protectors help keep my accordion filing system neat and tidy. There is just nothing more satisfying than seeing a well organized item with rows of labels!



Some things are just best shown: 
I hope this little tour of my warranty & user guide filing system is helpful.