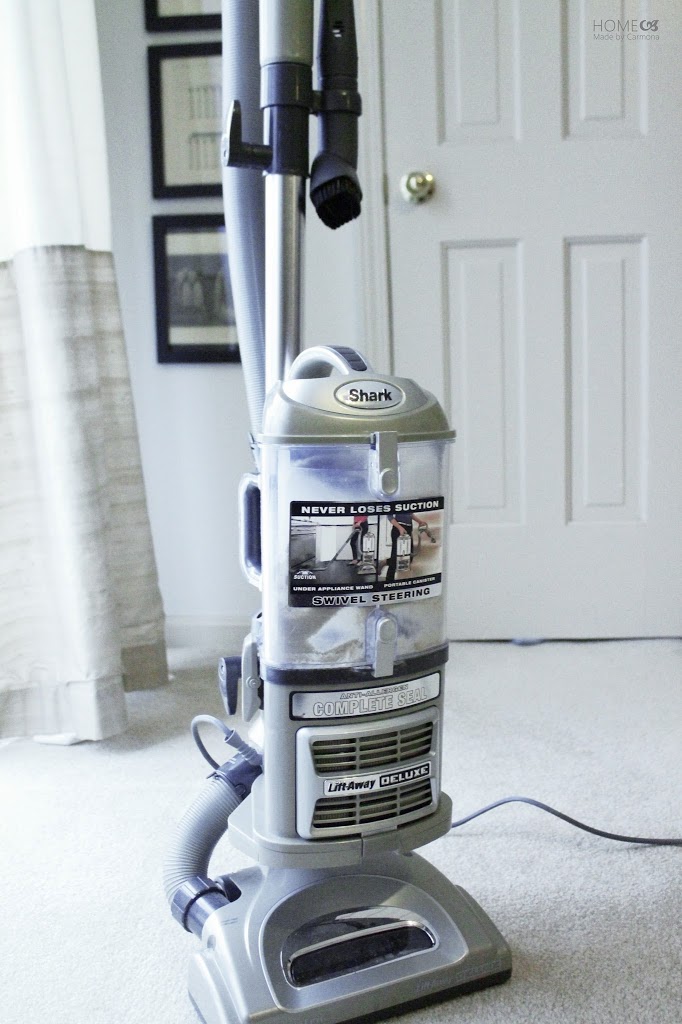 One day I would love to know what it feels like to put my vacuum away. Vacuums should be designed to look like a decor accessory, because mine is always out…and yet, my floors never stay clean for longer than a few hours a day. I'm serious, I rotate the vacuum between rooms, one day I vacuum my bedroom and the hall, the next the girls rooms, the next the living areas, and back to my bedroom again, but somehow the mysterious carpet imps keep my floors looking like they were never cleaned. At this stage in my life I feel like giving up…and admittedly some days I just throw my hands up and say "meh, no one is coming over anyway". Inevitably those are the days someone drops by. 
I've also resorted to a cause and effect punishment; making it the girls task to vacuum and pick up the little bits of paper and hair and who-knows-what-that-was… after all, they are the perps in this maddening case of the missing "clean" from my floors. Yet, those floors will not stay even remotely tidy for more than a couple hours.
There must be a solution. But what could it be?? This ad reads "girl seeking suggestions", anyone have any?