Have you noticed the new movement sweeping the nation? Simplified living… we are slowly learning that happiness isn't found in having many possessions, or in the large spaces required to store those numerous possessions. Incredibly, less can be more.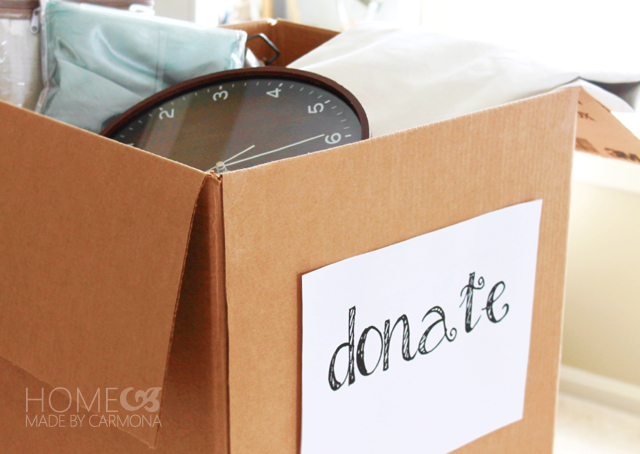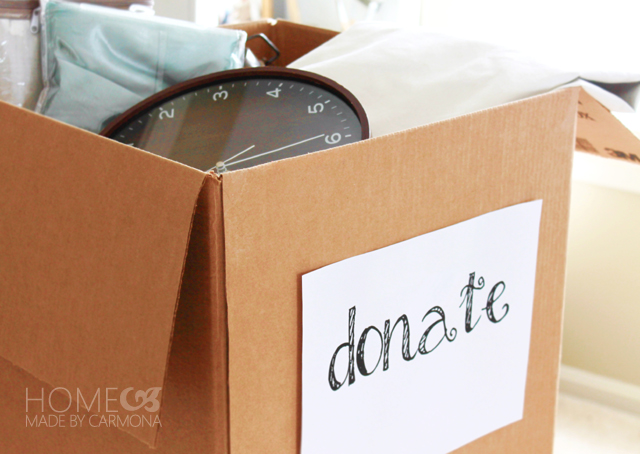 This is a lesson I've been learning the last few years! When we moved to Ohio we bought a house with less use-able space than our last house. We had a bit of downsizing to do and letting go of family valued hand-me-downs…well, let's just say that it can lead to a few touch-and-go moments. Haha! Some furniture didn't make the cut, while others got a downsize of their own.
Like this dressing table turned TV console, which got a makeover and a downsize!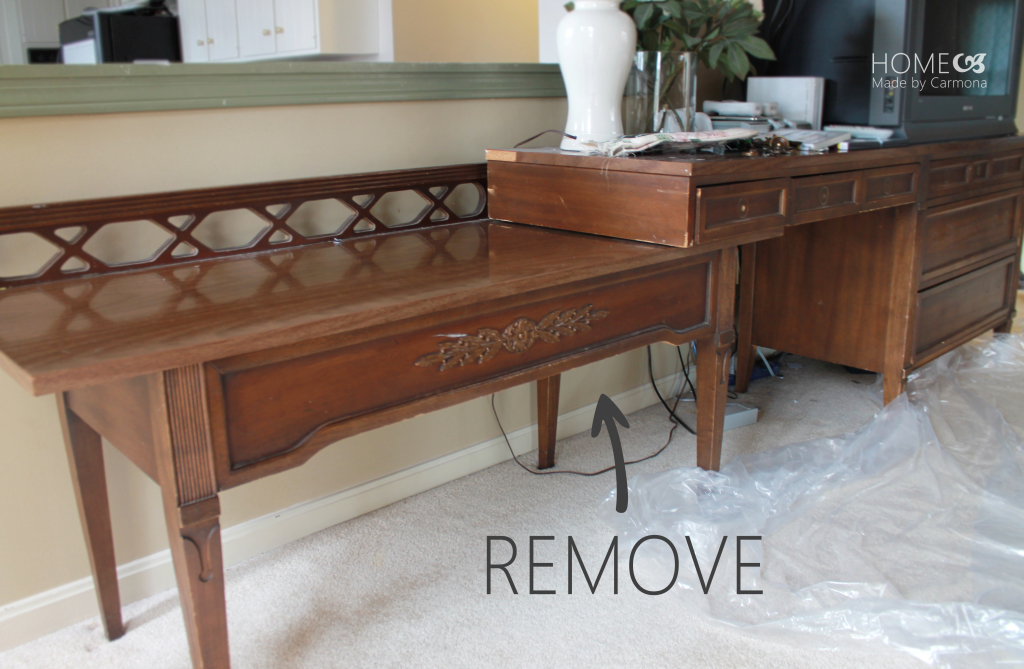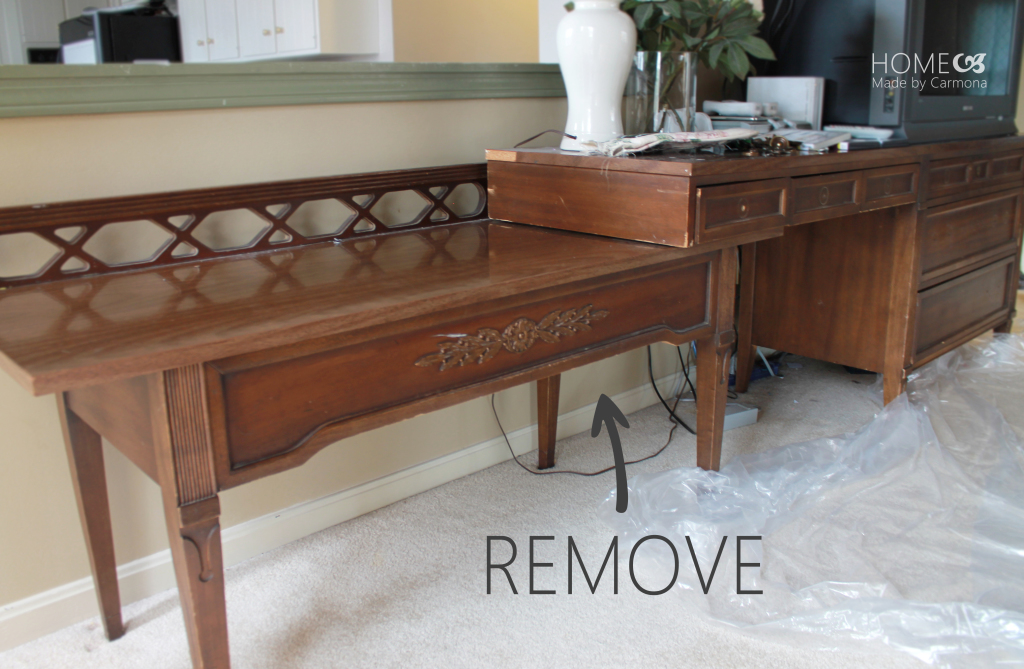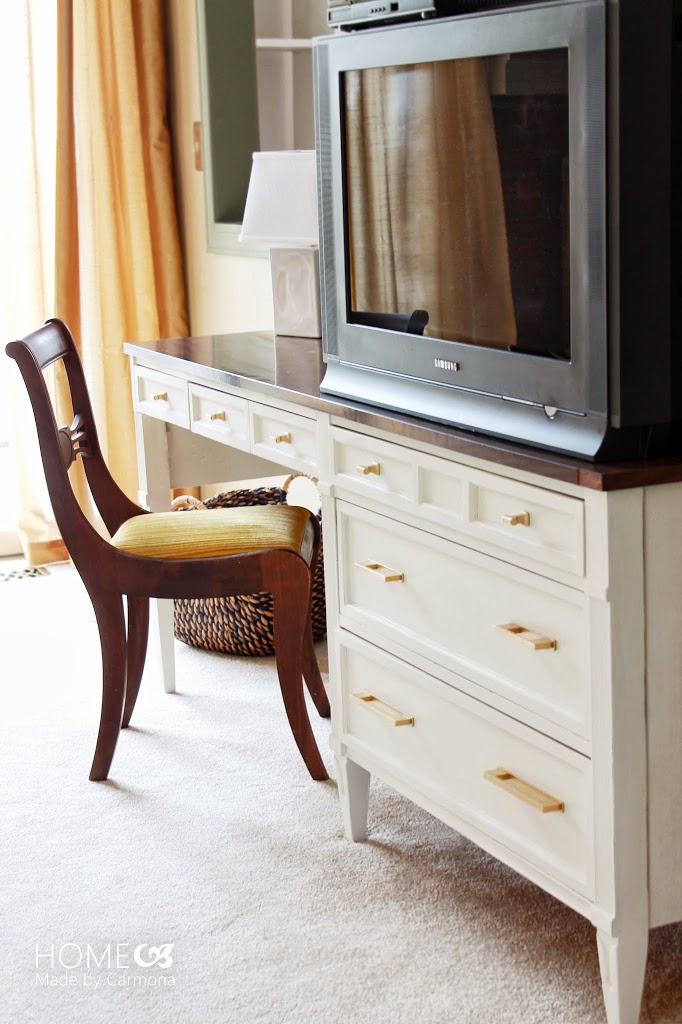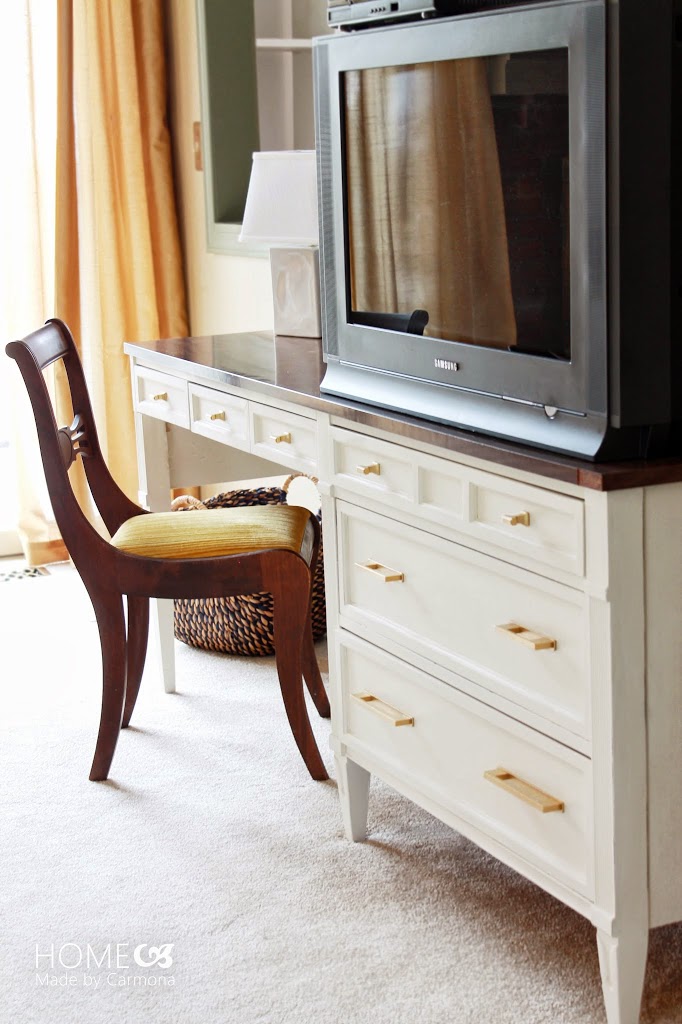 When we moved here, we got a smaller "Master" bedroom, with a puny closet for both of us to share. We also gave up a house with a master bathroom for this poor excuse for a bathroom. It is so tiny that I had to par down our beauty supplies. Ironically that led to saving lots of money, being more particular about what I bought, and using it up to the last drop! Sure, I had to be a little more creative with my storage solutions, but I was cautiously optimistic that we could make it work… and we did!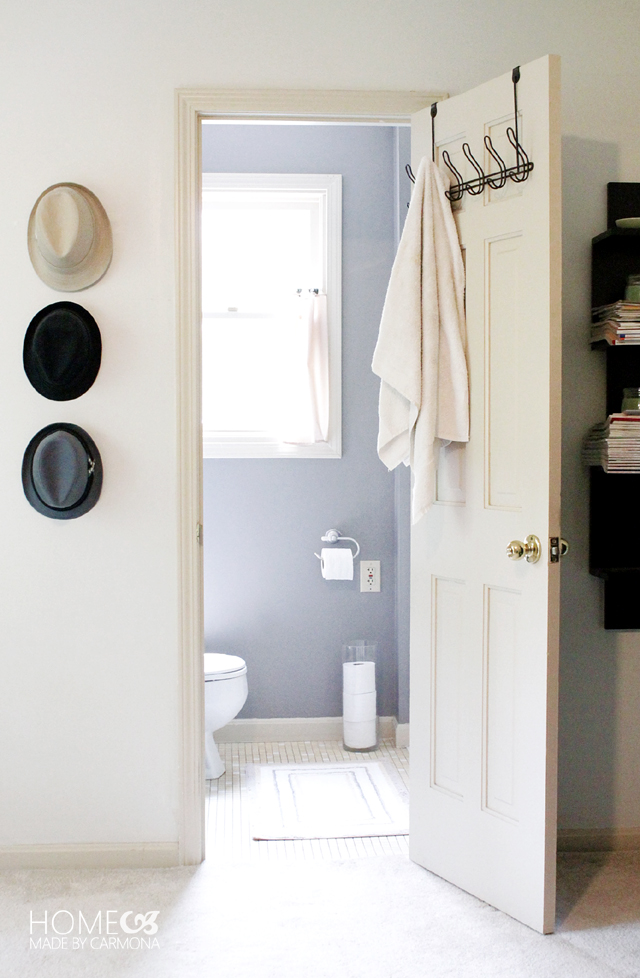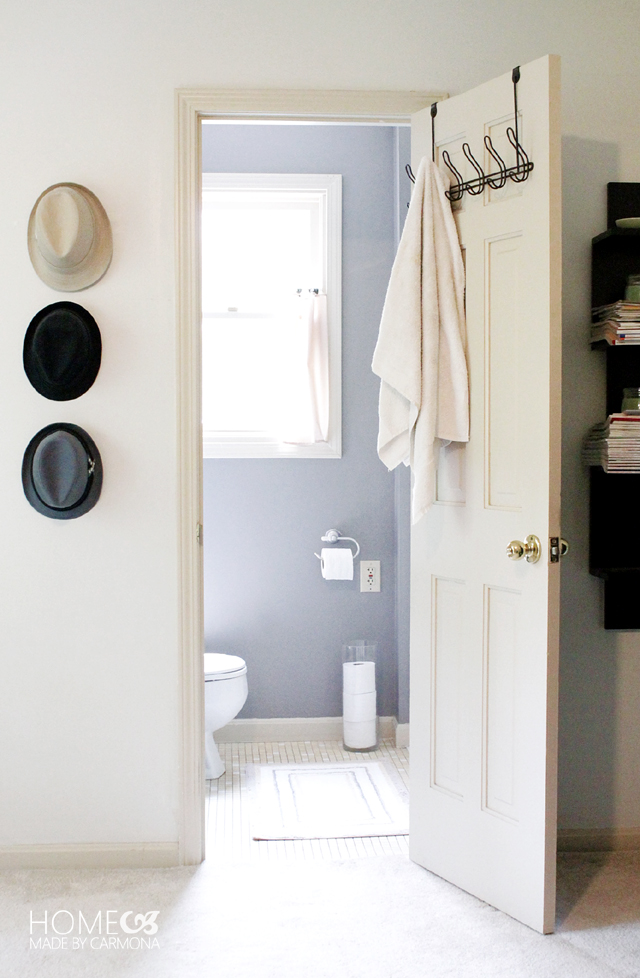 Does a lack of storage space or closet space leave me at a loss? Would I move into a bigger home with more space for the sake of storage? Absolutely not, I love this house!! I learned that it isn't so much the size of the house, but the function. A house whose layout works to best to optimize your family's way of living is what makes the difference.
Here is a great example of what I mean. This house has no linen closets. Yeah, I know…horrifying right? NO LINEN CLOSET!! Imagine my surprised to discover that I did better without a linen closet in my house. In my old house, that closet became a kind of catch-all, and quickly got out of control. I could never find this towel, or that sheet set, and I struggled to keep it some semblance of organization. I learned that I don't actually own a lot of linens in the first place, so my solution was to keep each rooms bedding (which consisted of two sheet sets a-piece) in that rooms closet.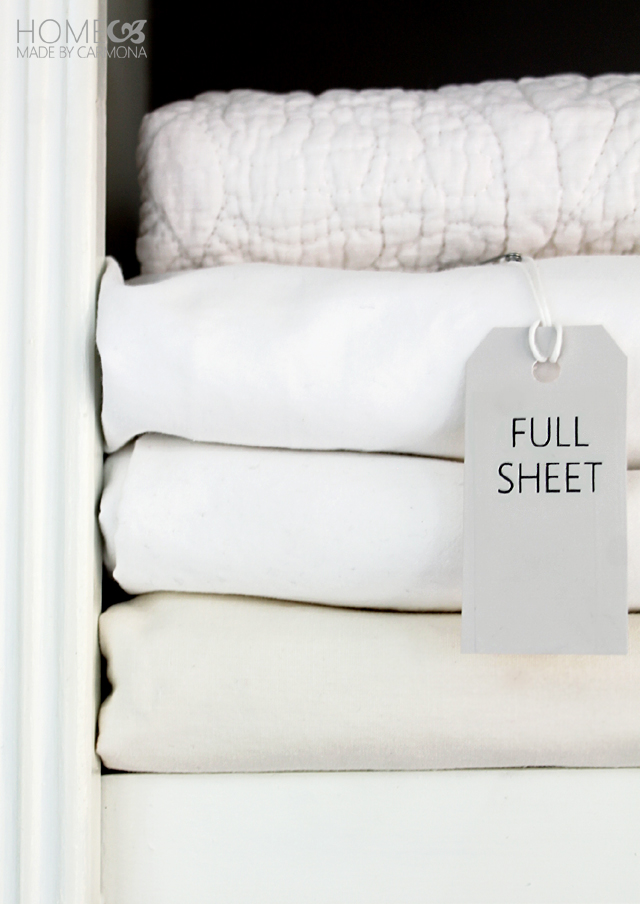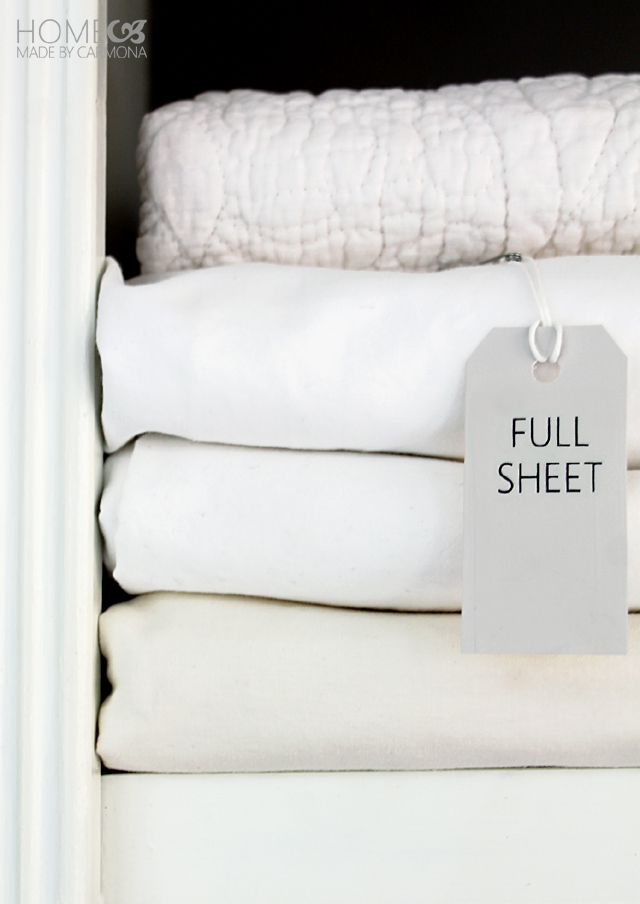 Additionally I used a bookshelf to store guest-only linen. No more searching through linens to find matching sheets, or unfolding to find the twin versus the full sized set. After losing a space I had finally obtained that long desired sense of order…it seemed impossible that NOT having space could be the solution.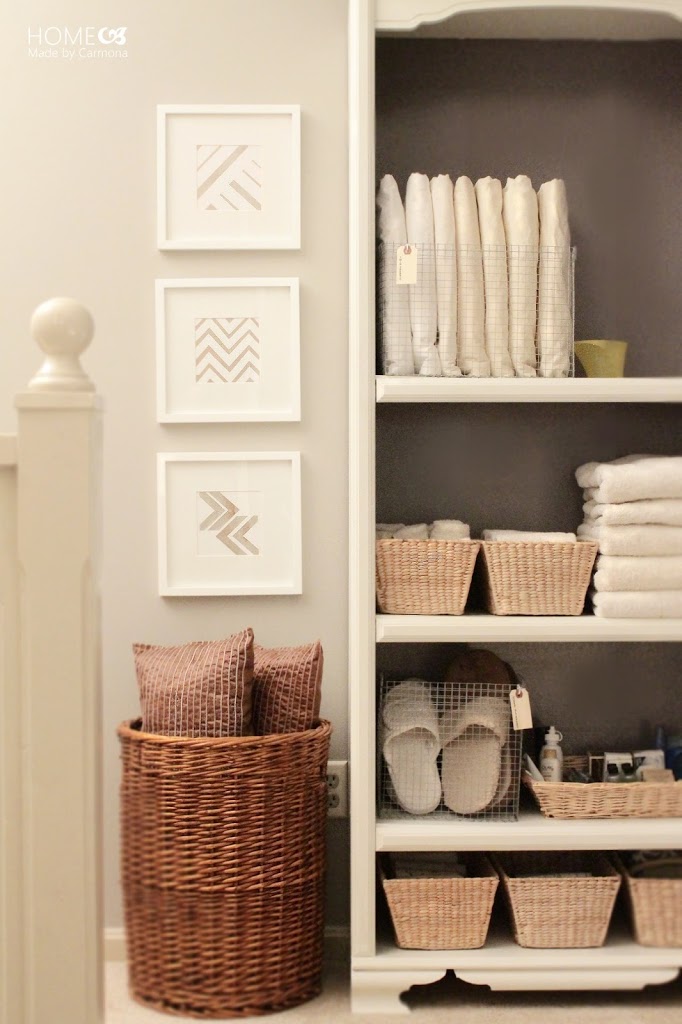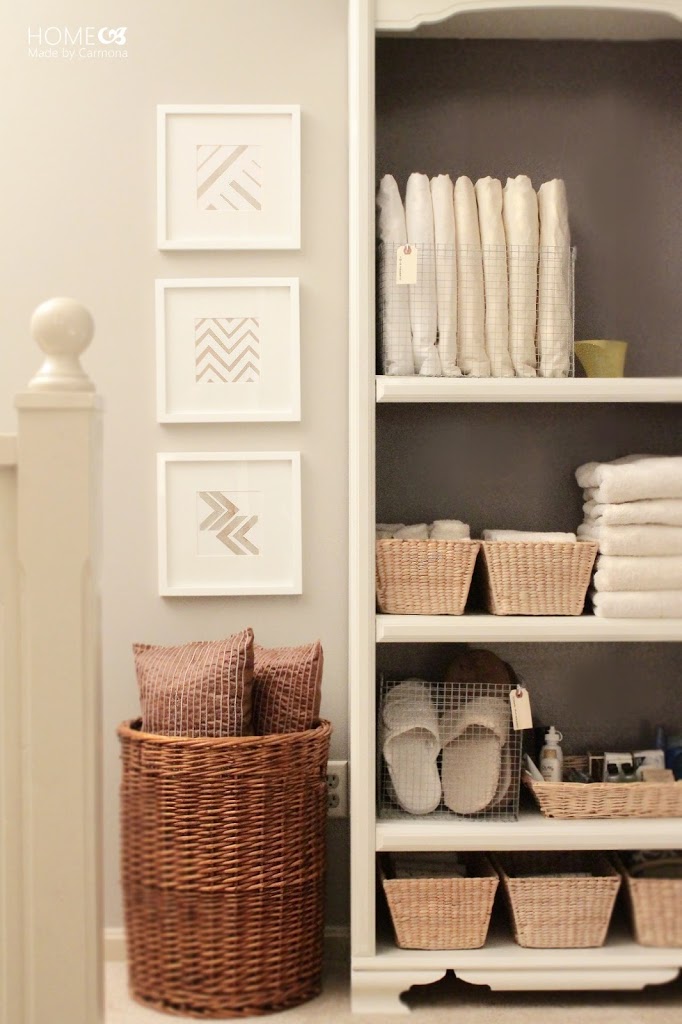 Does it seem crazy that less space or fewer things could offer more peace of mind? Well think about countries like Japan where space is at a premium, or even locations a little closer to home such as New York City living. The smallest studio apartment can be exactly what is needed with some creative multi-functioning pieces.
Ah, I have the perfect example and inspiration for you! The FYI network has this nifty show called Tiny House Nation that explores the concept of less being more. That's right, there are couples and individuals around the United States trading large homes, mortgages, and downsizing possessions, to live in a tiny but highly optimized house that is custom built just for them! Seem crazy? I say inspired and crazy brave! Tune in starting December 22 on Monday's at 9pm ET/10p PT on FYI Network, and let me know what you think. There are challenges, boy are their challenges…but hosts Zack Giffin and John Weisbarth seem to have quite the handle on it! I have to give them their props, I've helped my fair share of people downsize and organize, but these guys have a much bigger challenge, and I don't envy their job. *grin*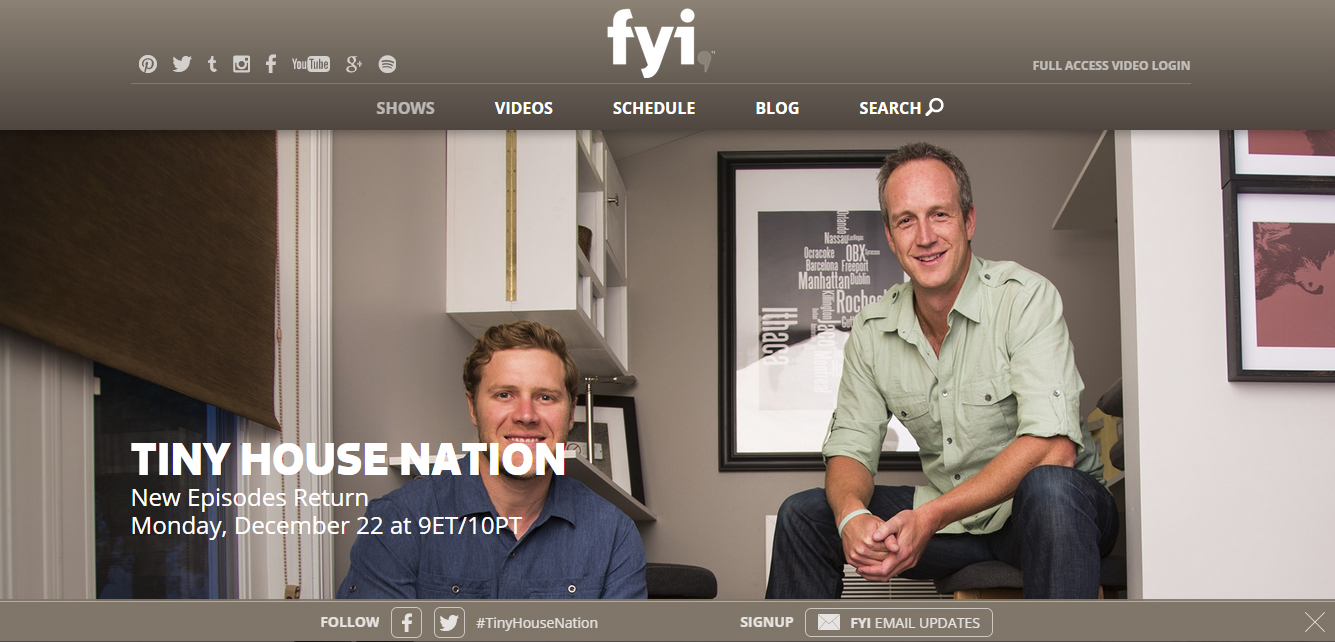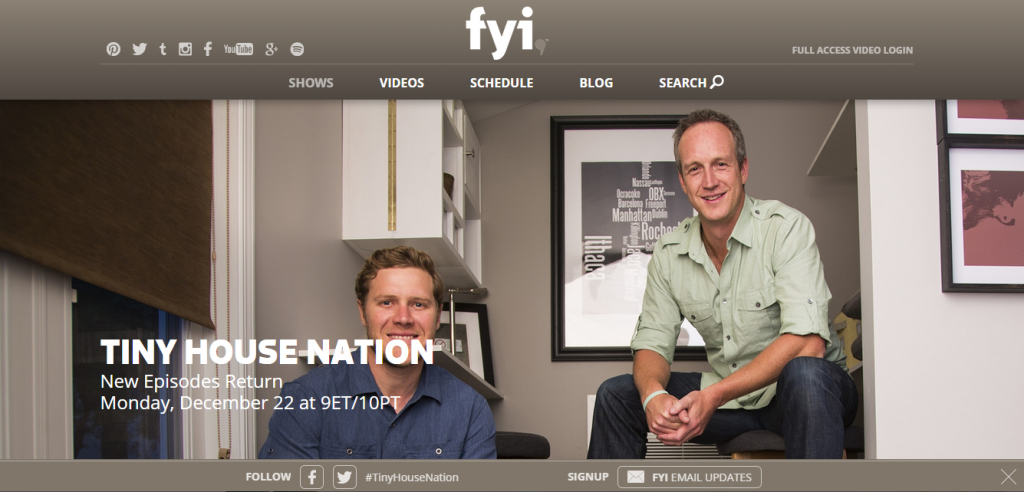 Sure, maybe not everyone is cut out for tiny house living. However this concept employs a principle each of us can bring into our own homes and lives! You may be surprised to discover that simplifying and downsizing could be the solution your family needs to live a happier, freer life. I believe the purpose of simplified organized living is to create less stress, and more time to do the things you love.
So my organizing tip to you? Streamline! Sure, you may have to give up some things, but more-often-than-not you'll discover that you don't even miss those things once they are gone. Need a little inspiration? Tune in to Tiny House Nation (you can also follow the show on Facebook and Twitter), and of course follow me here on the blog. I always share organizing tips and lifestyle details as I tackle one space at a time. The whole family is pitching in, even the kids have been doing their part to organize and streamline!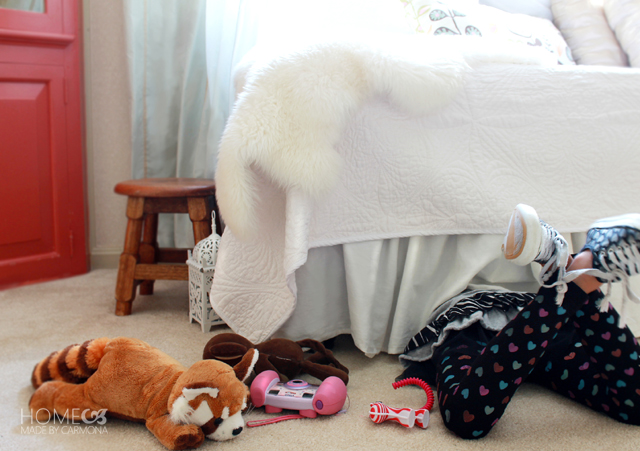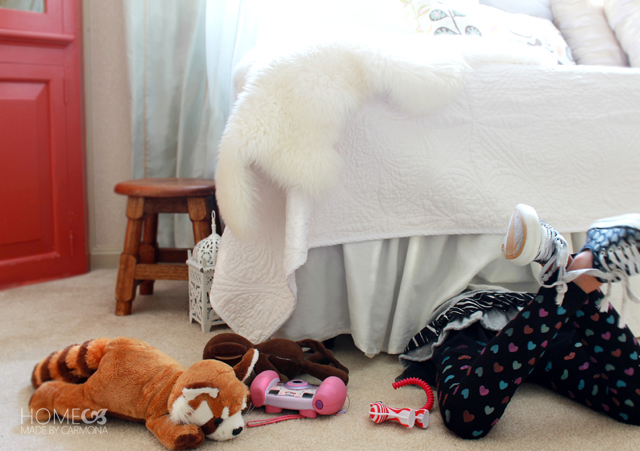 My ongoing goal, especially with the New Year just ahead is to continue downsizing, streamlining, and organizing my life. It's all about creating spaces in my home that "works for me"… not "creates more work". I'm glad to have you along for the ride!
*Thanks to my sponsors for compensating this post. I'm excited to share a show I've personally enjoyed!