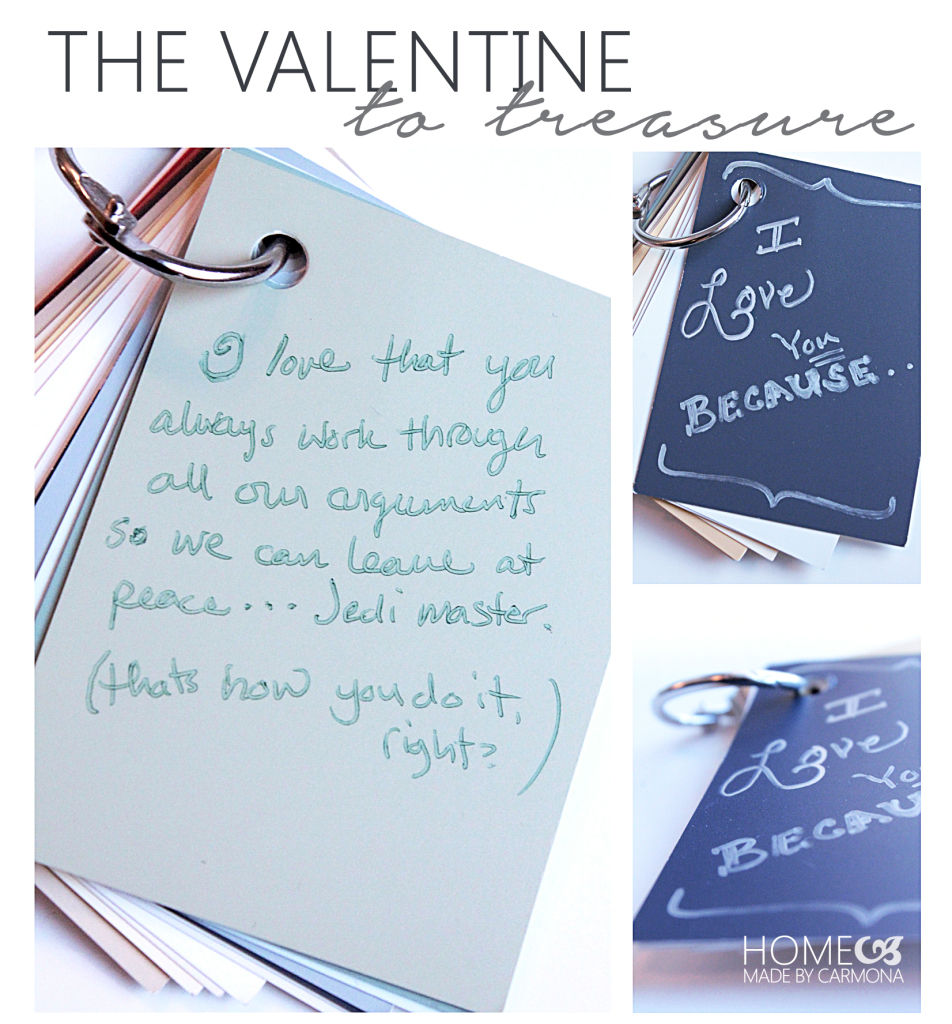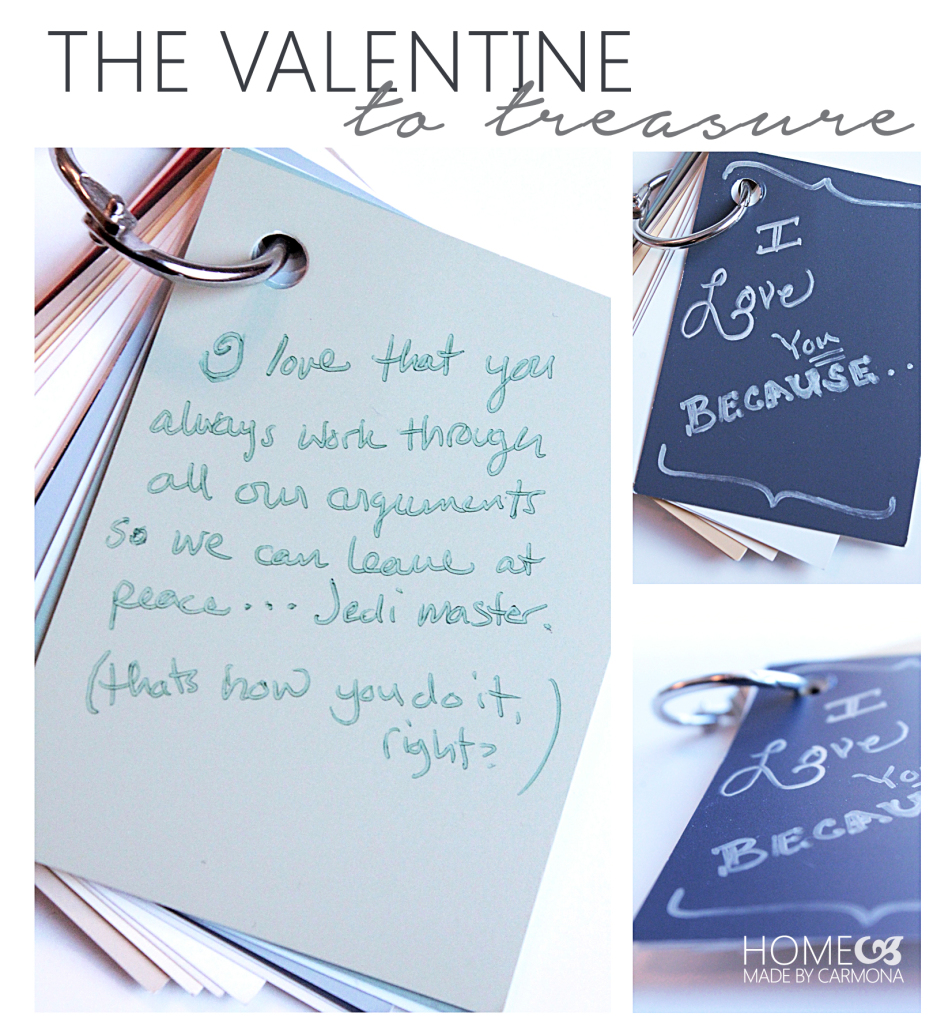 I admit it, I'm just not the holiday celebrating type.
I heard that! Your jaw just hit the floor in disbelief…sorry! I had to be honest. Love me anyway!
I've always figured that a no-stress no-expectation approach to the holidays was  best…especially for the sake of my man! *giggle* Inevitably my manly (but oh so clueless) husband will forget, or do something that will put him in the doghouse. So it's probably a good thing I prefer spur-of-the-moment gestures as opposed to celebrated days! 
That being said, relationships require precise effort. So if it means creative planning and crafting for the sake of a great marriage, or letting my children know how much I love them, then I'm willing and able!
"I Love You Because" Project
I ran across a lovely project by Visual Heart that I think makes the perfect gift that keeps on giving! It is a deck of cards that has 52 Things I Love About You written on them. Every long relationship needs that moment to remember and share all the things loved and appreciated, so whether it is Valentines, or just because it is Monday, this is a project worth taking the moment to make!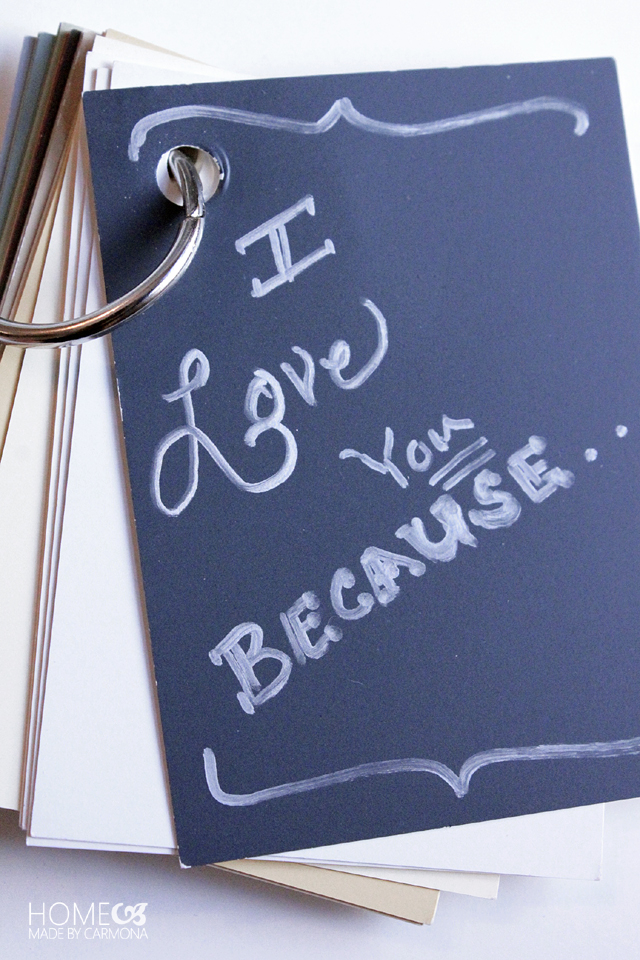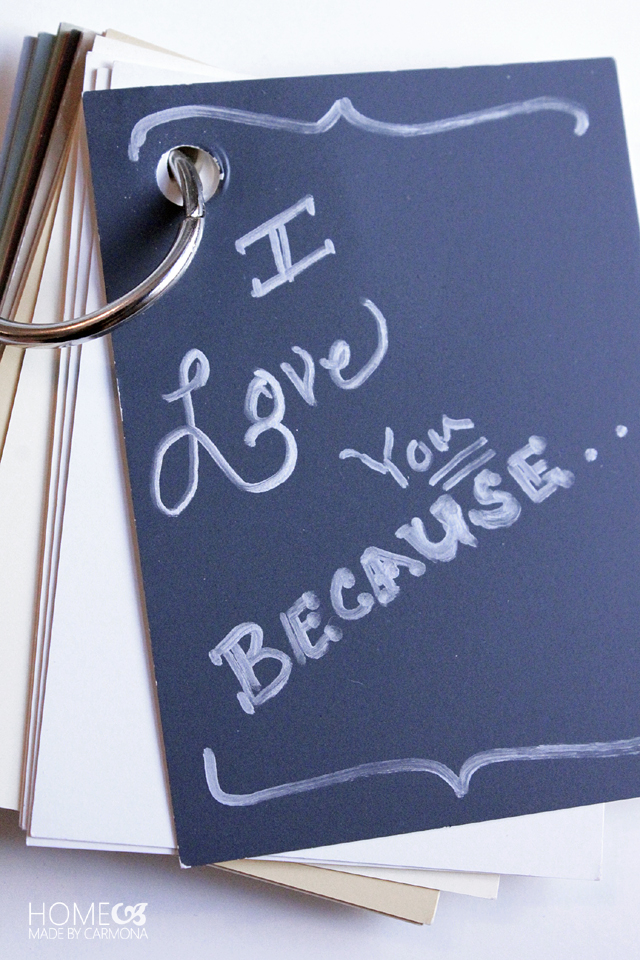 We don't play cards, so after a few minutes of racking my brain, I decided to use one of my paint chip swatches. Perfect since coming from the DIY wife right?! I titled mine "I Love You Because…" using a metallic silver sharpie.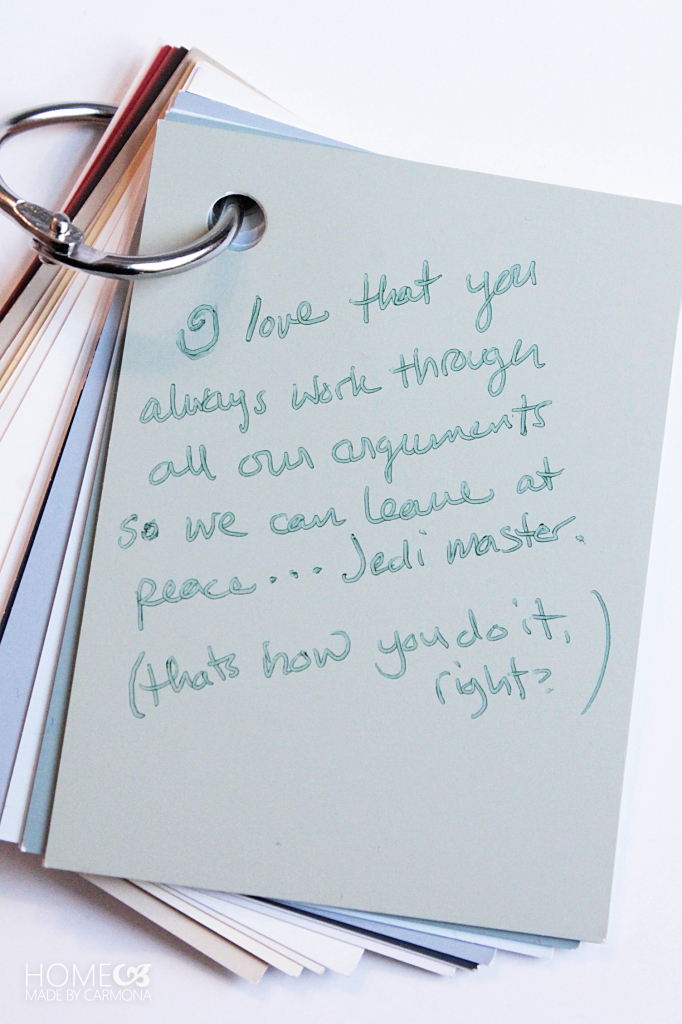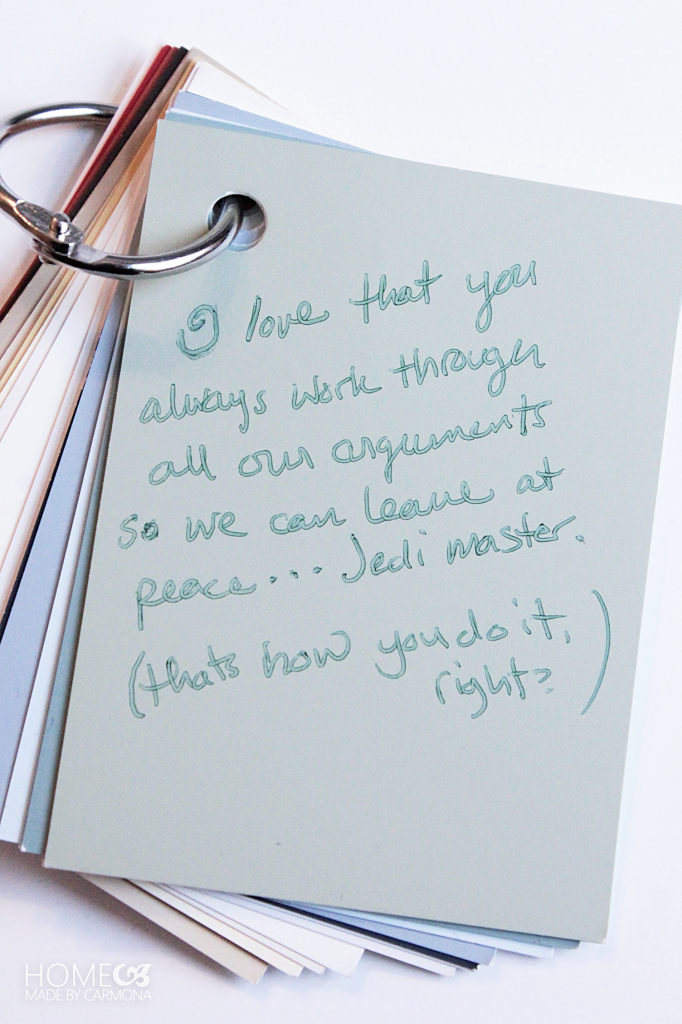 I will confess that after 10+ years of marriage it was a bit of a challenge to fill up the entire booklet ( I may have removed the last 4 swatches. sshhhhh)… but what a great practice to remember and recount all the things I love about my spouse! Something worth taking the time to do on a regular basis.