In my opinion, this awesome summer home tour hosted by Jeweled Interiors and Dimples & Tangles is aptly named! 'It's A Colorful Life' is perfect for sharing snapshots of my summer home. Juuuuust perfect, because that is exactly what it is around here at the height of summer. Both color-filled, and adventure-filled.
Okay, so it's not like that much changes around here decor-wise (I'm not much for seasonal decorating), BUT I can never resist cutting the beautiful blooming summertime flowers and branches from all the different greenery around here. Talk about pops of color!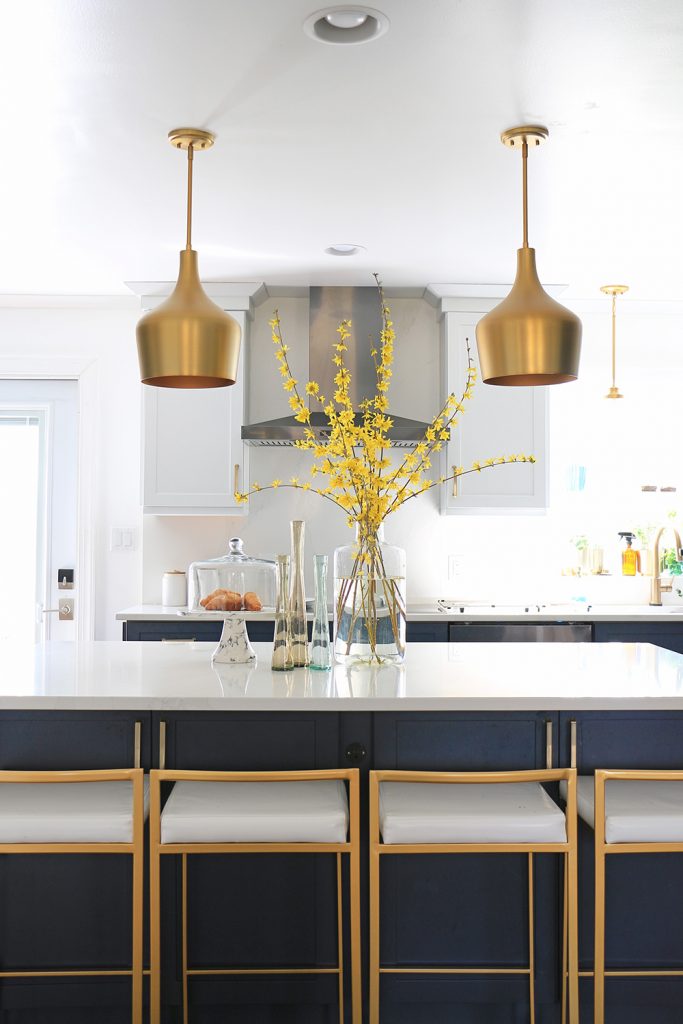 It's funny, I never really thought of my home as 'color filled' aside from a few deep rich tones I gravitate towards (here's looking at you navy blue, emerald green, and all things gold).
But I suppose I'm not really a neutral home kinda gal either. Huh, I guess I do like color, I'm just partial to a handful of specific rich colors.
Plant Cuttings As Summer Decor
My crazed plant clipping starts as early as Spring, and doesn't stop until Fall takes all the green away. I should really invest in some evergreens on my property so I can truly be an all-season plant clipping fanatic.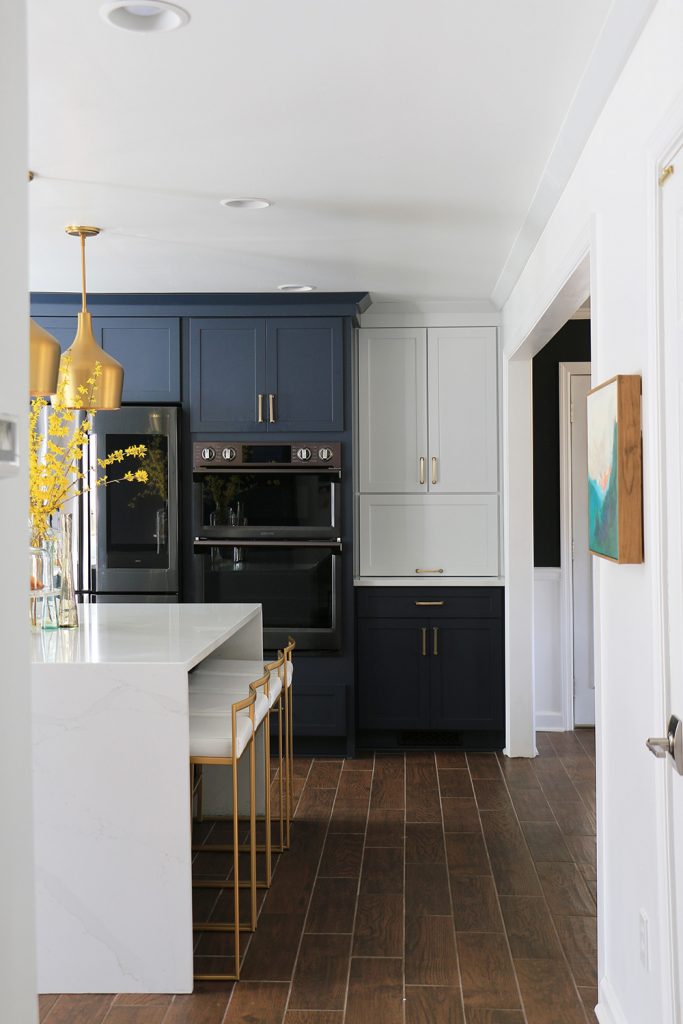 Flowers and houseplants are a GREAT way to add a pop of color to a space. It's always the fresh element in the home, and if you forage your yard (or the side of the road, or your neighbors yard…ssshhh I won't tell), it's free decor!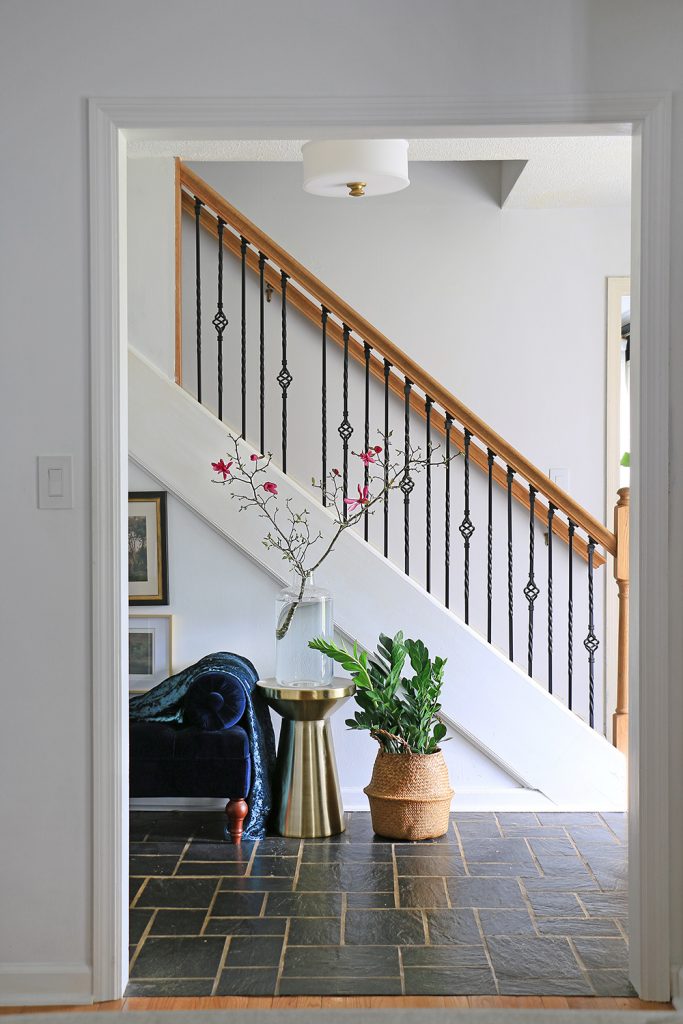 I've always felt the design of a room wasn't complete without a plant cutting, or houseplant of some kind. You'll always see several throughout my home.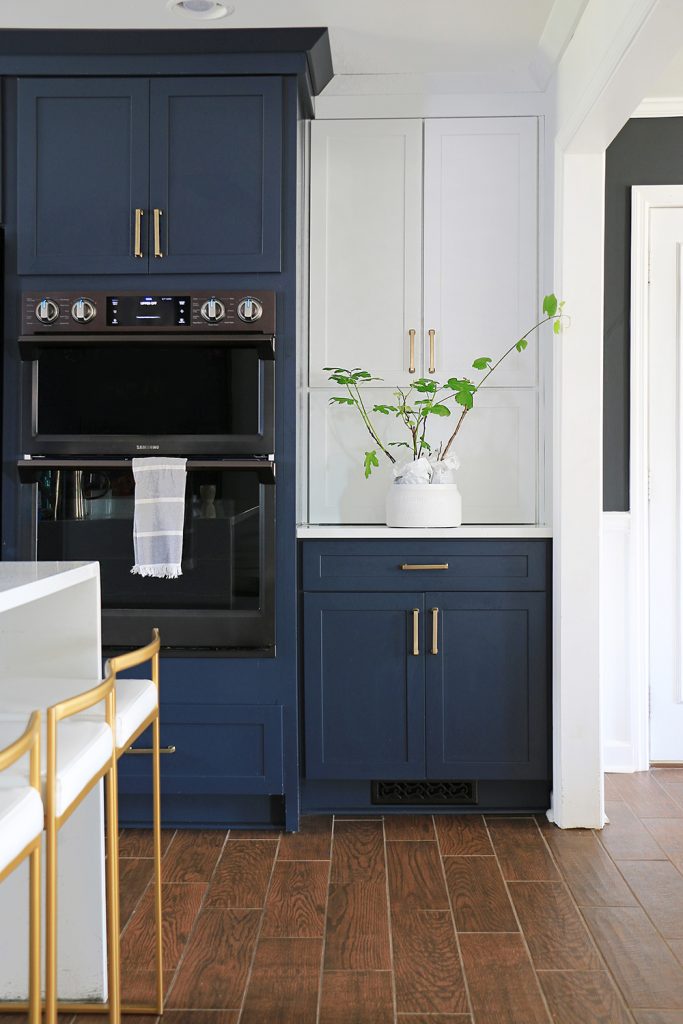 But enough about the houseplants…I could go on and on about those.
Unexpected Summer/Year-Round Items
How can I best describe summer life here in the Carmona household? Freezing.
I'm shocked our house doesn't have it's own weird weather pattern with legit storm fronts moving through. Some day's it's so hot outside, and so cold inside that the windows fog up. I am usually wearing a minimum of two layers (I'm a Cali girl who gets cold easily), while my husband has the air turned up to arctic blast, PLUS a ceiling fan on, and a personal fan pointed his direction at all times.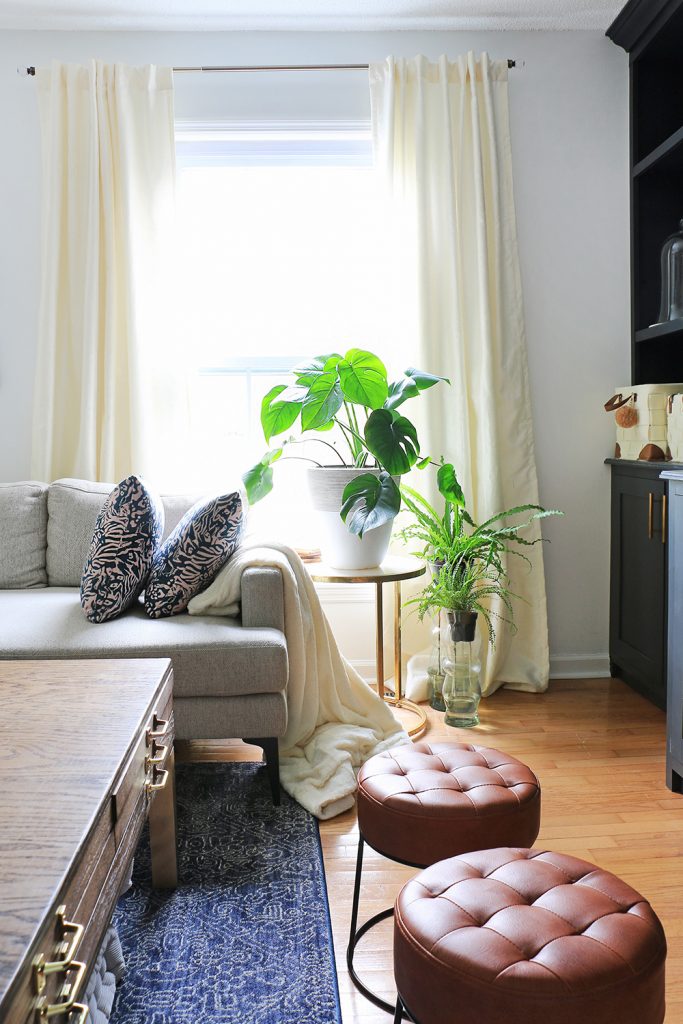 So it's not unusual for me to have blankets and throws out alllllll year round. I know we usually think about these items as fall and winter appropriate, but as the ever freezing person in the room, it's a must.
My Most Color-Filled Spaces
The spaces in my home where color and pattern really pop are my formal family room, my master closet, and my dining room. So I'm going to focus the rest of my tour on those particular rooms.
Formal Family Room
When I first designed my family room, I knew I wanted blue velvet sofa's on either side of the room, and some beautiful pattern sprinkled throughout the room.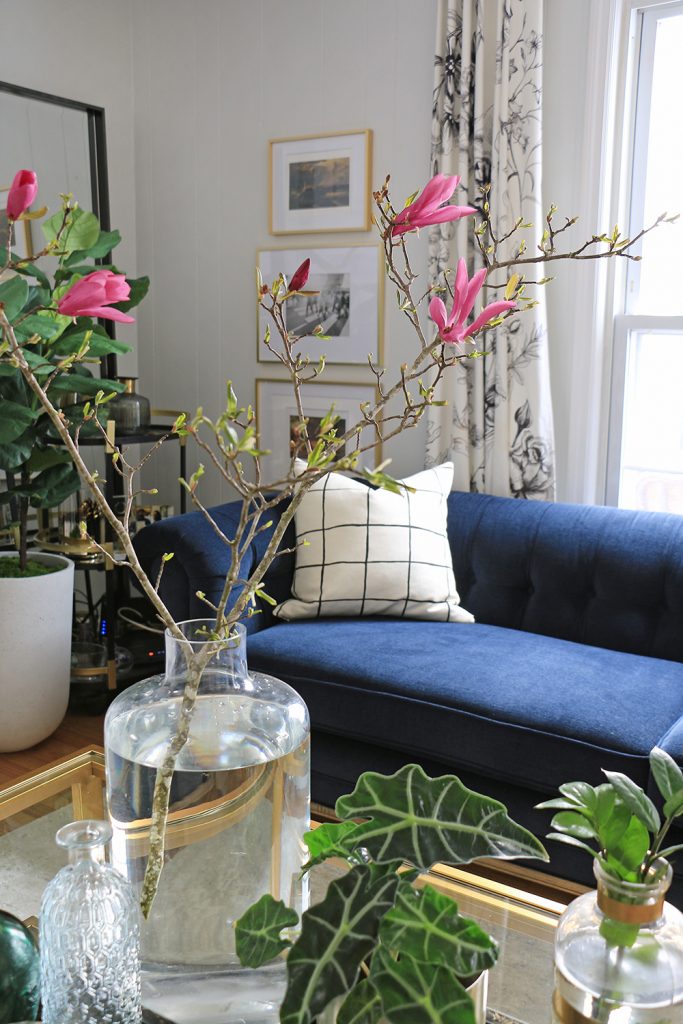 Floral patterns carefully mixed with a few geometric ones make for visual interest throughout the space.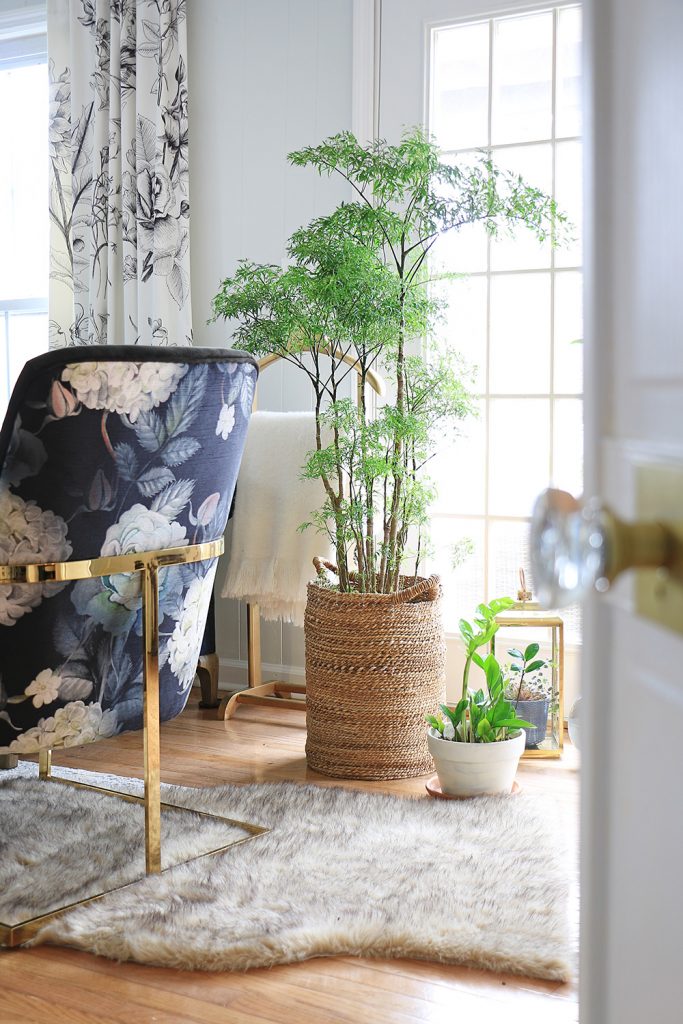 Admittedly, I didn't expect the sofas to look quite SO blue in the sunlight when I first bought it. But I love the strong pop of color in the space when the sun shines in!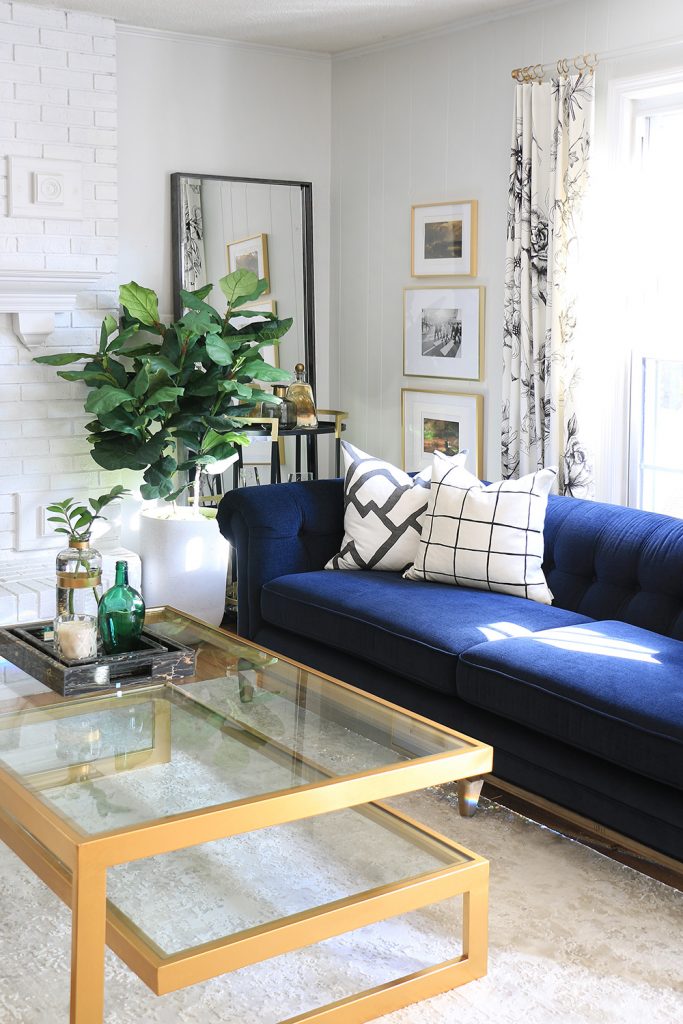 The Master Closet
Welcome to my newest remodel for the One Room Challenge, my master closet! It's not huge, but I took an otherwise disorganized, ugly space, and infused it with pattern and personality.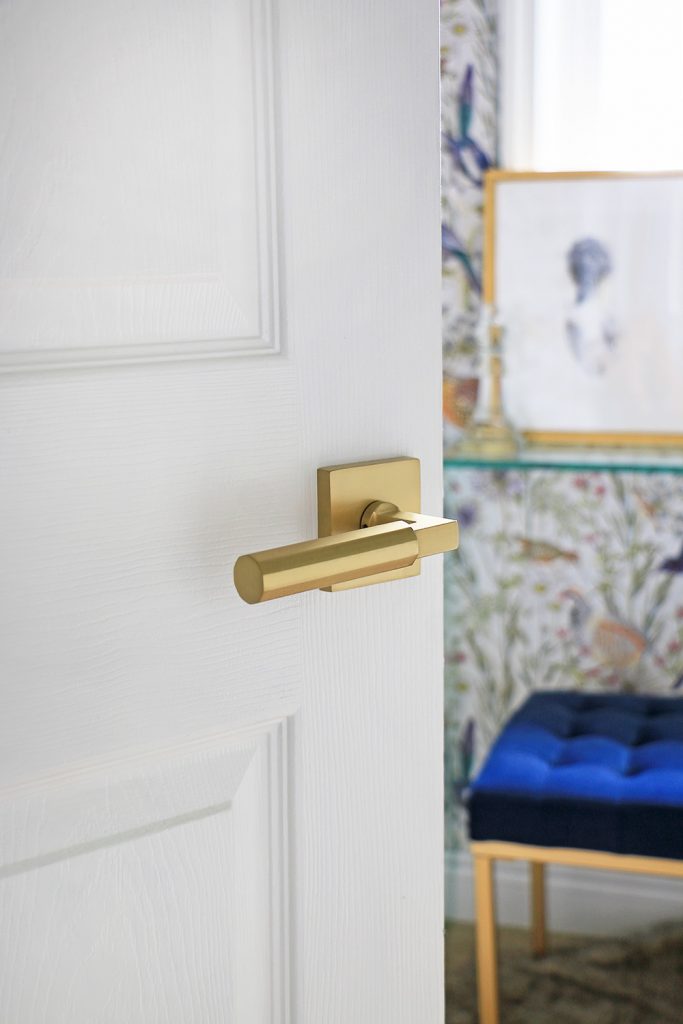 One end of the closet houses our clothes, the other end our shoes, hats, purses, and a few other items. It's a much better use of space than what was there before!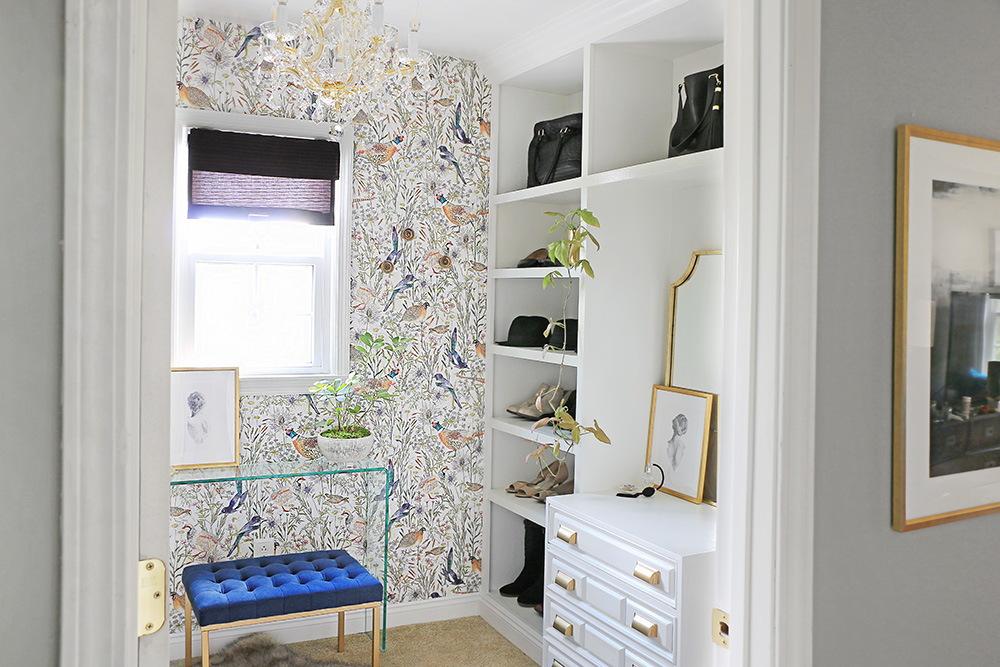 The wallpaper is a bit of a departure for me, but when I saw it, I really felt it would be perfect for this space. Adding a print to a wall meant so much visual interest. Especially with so many lovely gold metallic touches to compliment it!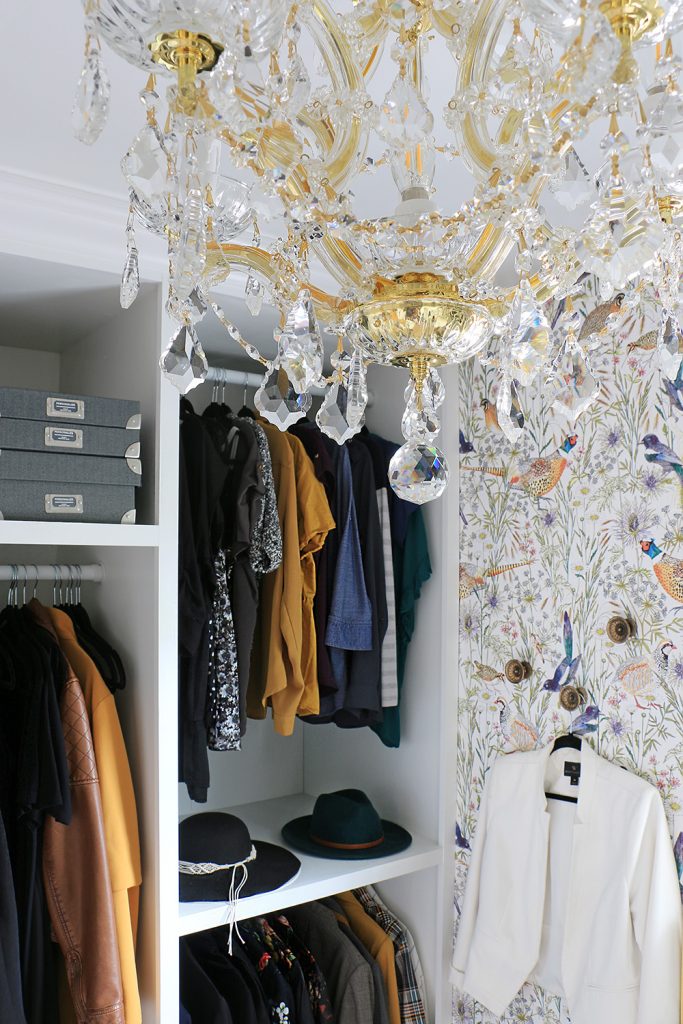 The Dining Room
The dining room is a wonderfully moody space with it's satin black walls. The gold and emerald green pop up against the dark paint, which is exactly how I like it! I'm a big fan of contrast in a space.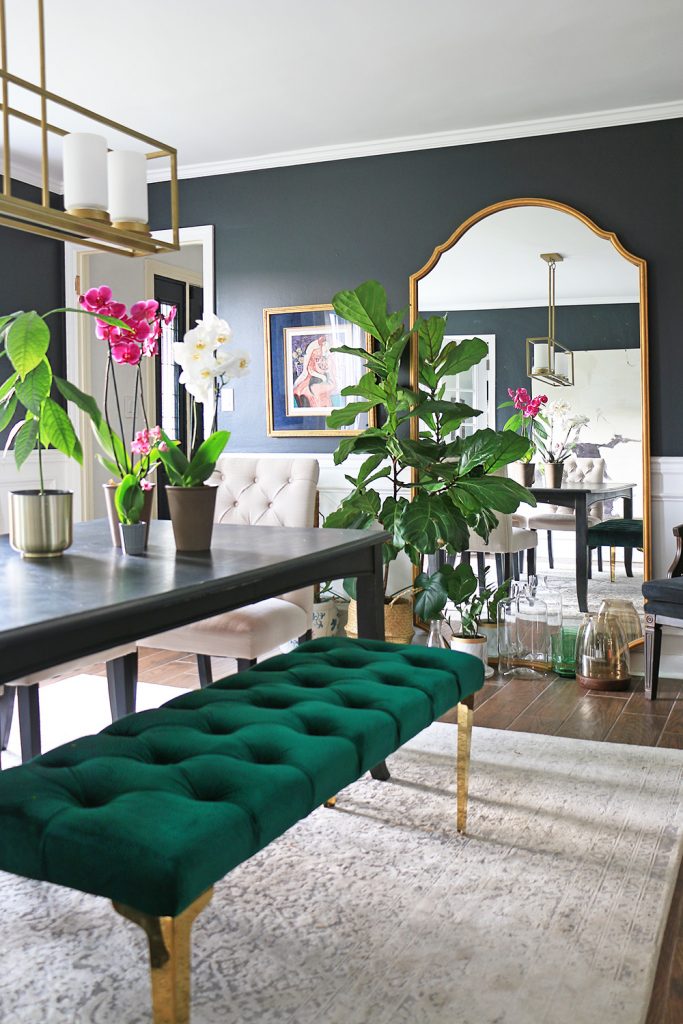 My dad's artwork up on the wall makes for even more color, and the plants that live in my dining room add yet more green.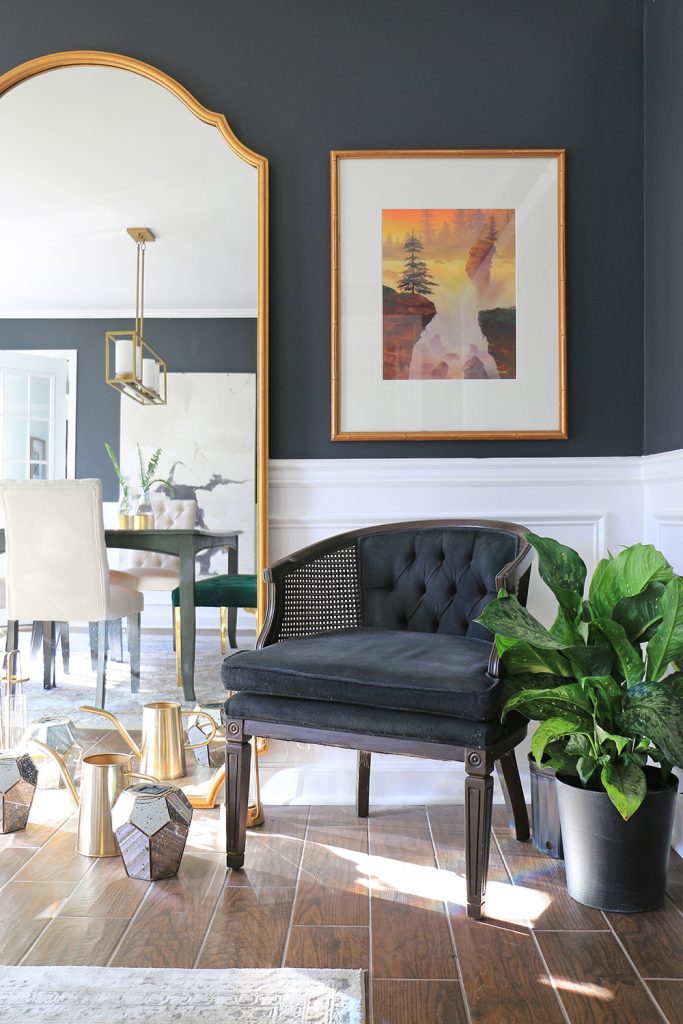 Summer Life
We are spending a lot of our time outdoors in the garden these days, but I love the idea of bringing the outdoors in however I can.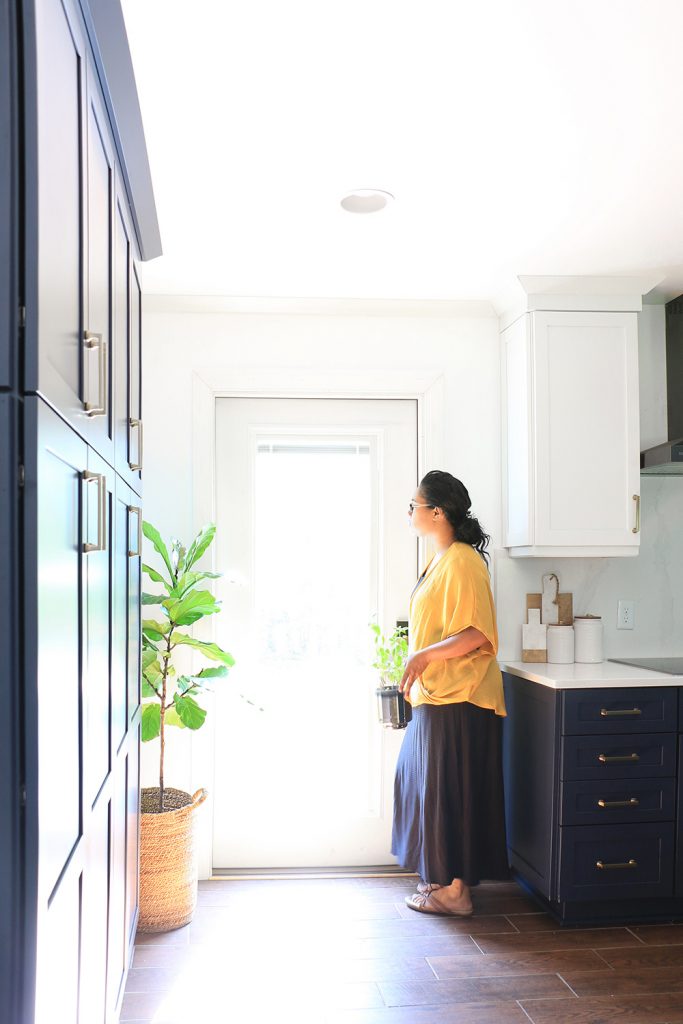 I hope you enjoyed a snapshot into my summer home tour! Be sure to go check out the rest of the awesome participants in the It's A Colorful life summer home tour!
IT'S A COLORFUL LIFE- "Snapshots of Summer" Tour 2020
MONDAY
TUESDAY
WEDNESDAY
THURSDAY