You know those nights where you and the husband are both comfortable and toasty in bed and you have to rock/paper/scissors to see who will roll out of bed to get the lights…
Those days are over baby, and I'm not sad to see them go!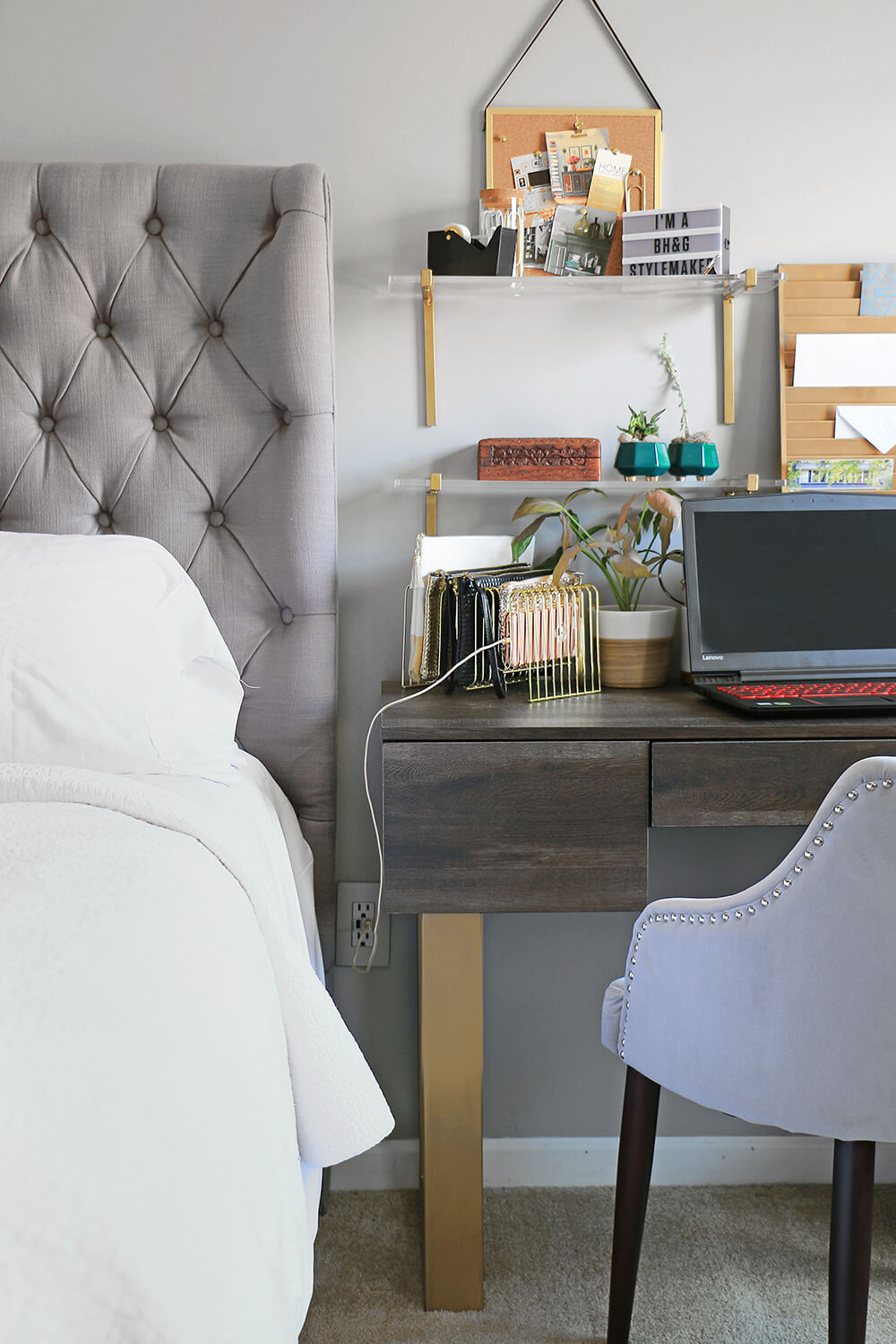 *This post is awesomely sponsored by our friends at Legrand
Practical Just Got A Whole Lot More Practical
Okay, so clearly I've been living under a rock, because I had no idea outlets and switches could do anything other than the obvious. Yes yes, I know everything these days is "smart", but since when did regular practical everyday things like switches get so awesome?
Since installing Smart Lighting from the radiant collection by Legrand in my home, I've discovered it has solved several annoyances I thought had no good solution. Let me explain what I mean…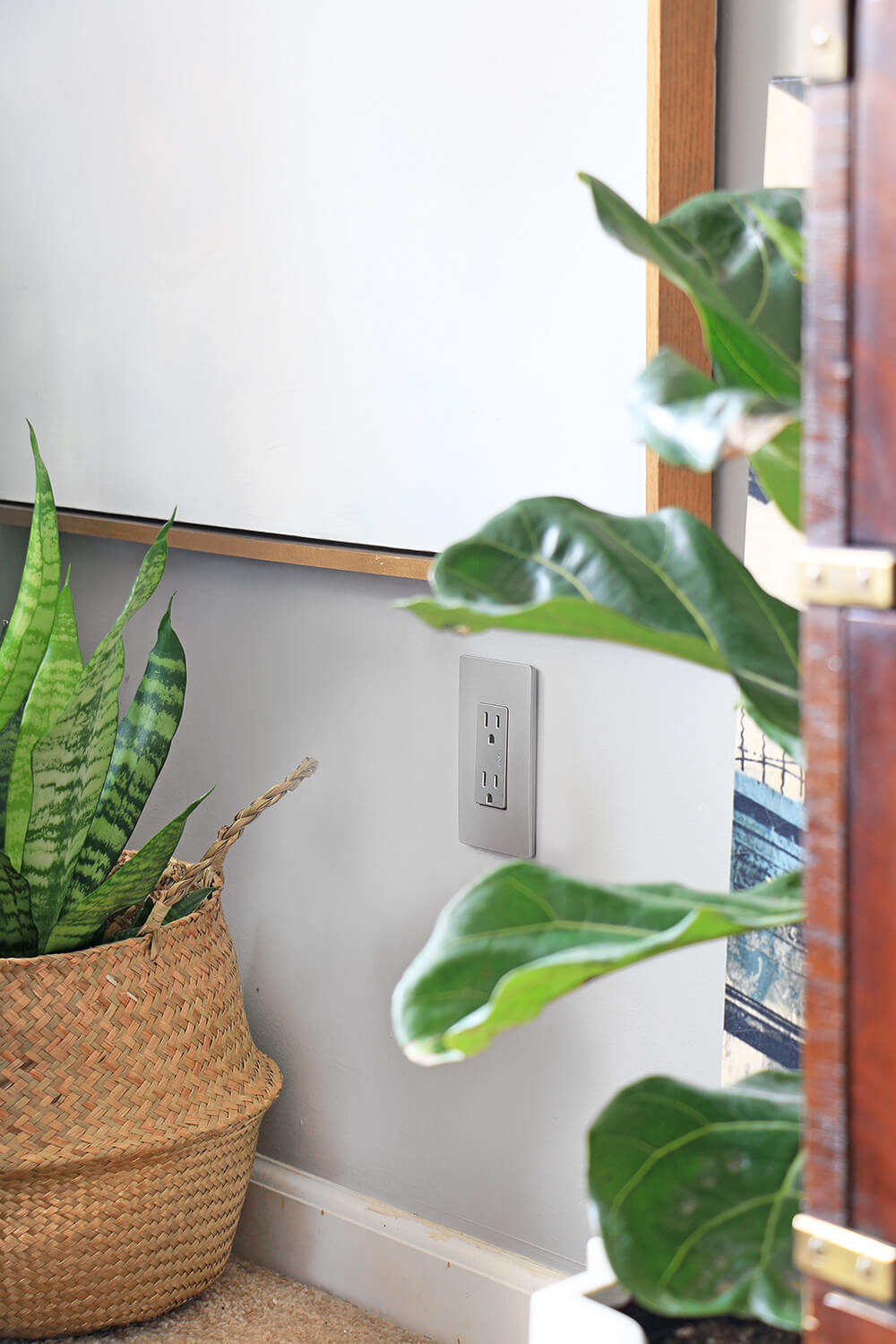 The "Did You Remember To Turn On The Porch Light?" Scenario
I hate those nights when we arrive home later than expected and have to fumble to find our way into the house. Especially during winter months when sun sets early and it's freeeeeezing out… you have to understand, I live in the country on a private road that has no light. So when I say fumble, I mean we carefully make our way across a set of pavers, up three steps, and then feel our way around to our lock like blind mice. Some cloudy nights, it is pitch black, and if the kids left ANYTHING out, we will be tripping over it. Guaranteed.
Now I just turn on my porch and entry lights from my phone as we are pulling up. Thank goodness.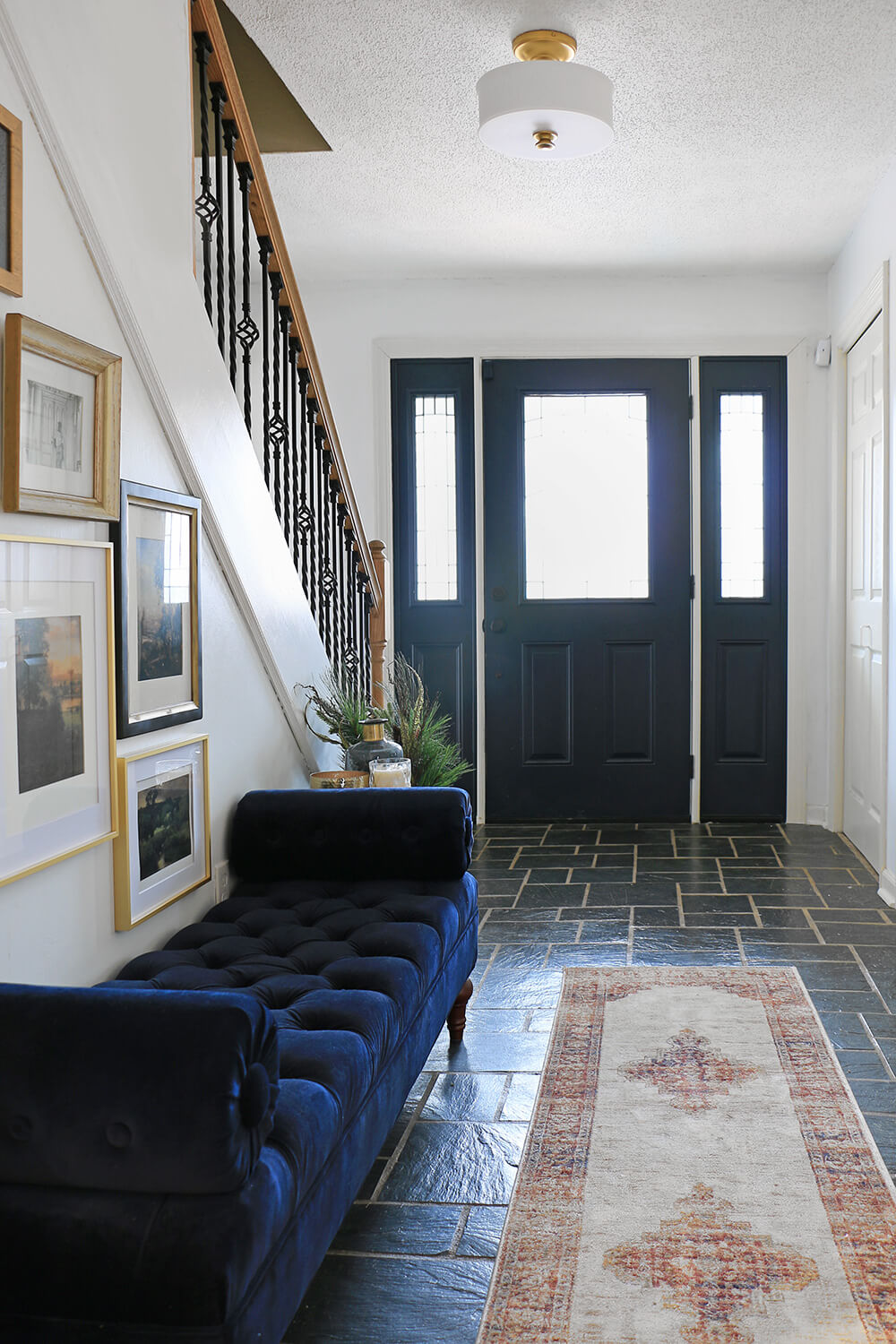 The Ultimate Bedroom + No More "it's your turn to shut off the lights"…
Both the husband and I are SO happy neither of us has to roll out of our cozy bed to turn out the light anymore.
But there are a few other fantastic features I'm really digging in my master bedroom. I'm a big fan of the outlets with USB ports built-in. I use to have a power strip plugged in here, and I would worry that we would die in a fire one day because my furry (rather static filled) blanket always fell down over it almost nightly. Now my one outlet can handle all of my devices without the need of power strip. Yaaay, we don't have to die!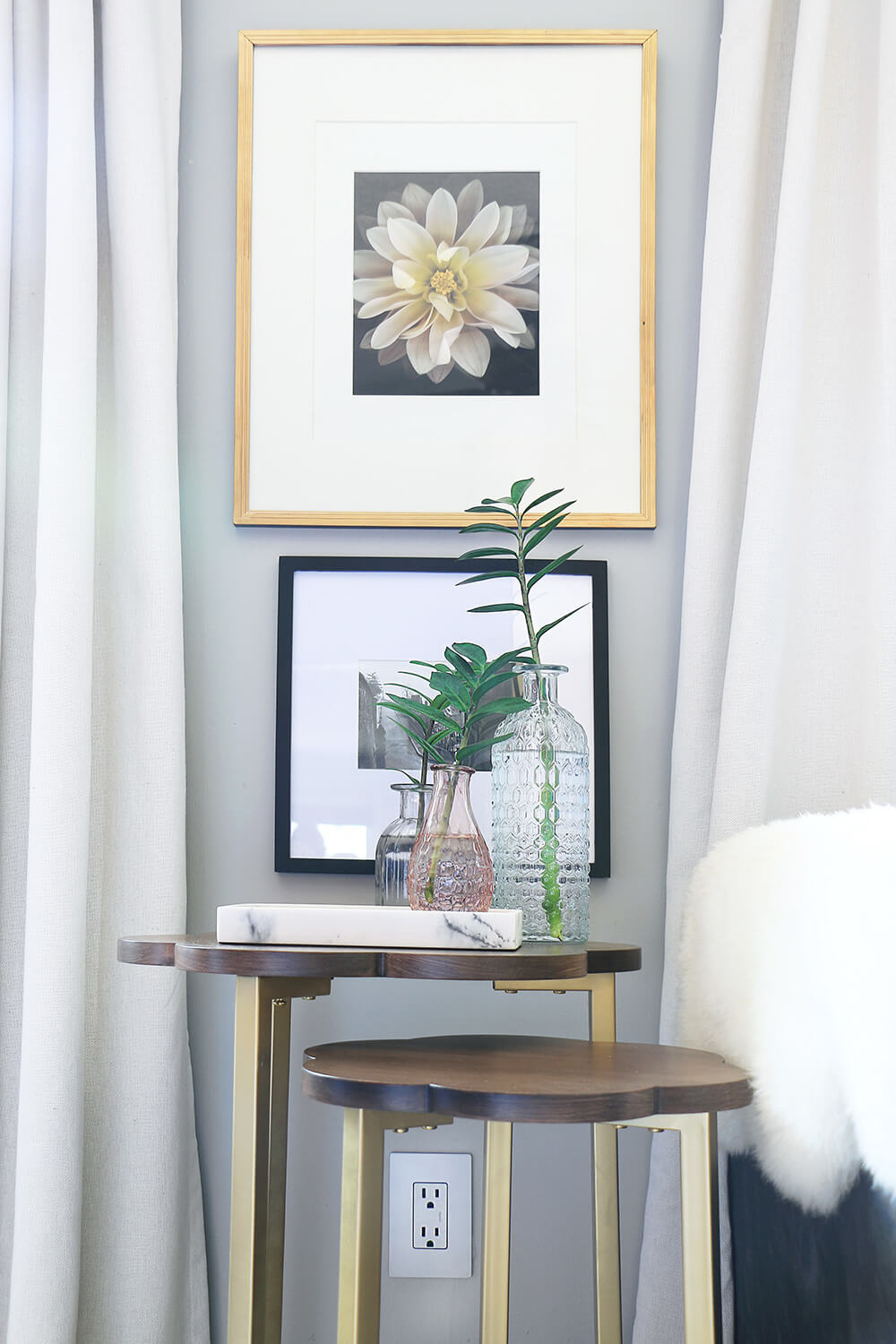 Time To Wake Up Kiddo…Hey, Time To…Ugh
Then there are those mornings when you need an earlier than usual start to your day, and you have to pop back into your kiddo's rooms two and three times to make sure they got ready for the day.
Turns out my kids are sensitive to light, so I learned to hit the light switch to make sure they would rouse from their sleepy haze. Now, I don't even have to go to their room's to give them a wake up call…or to give them a "bedtime, lights out" warning either. I can just tell Alexa to turn on their lights, or click a button from my iphone.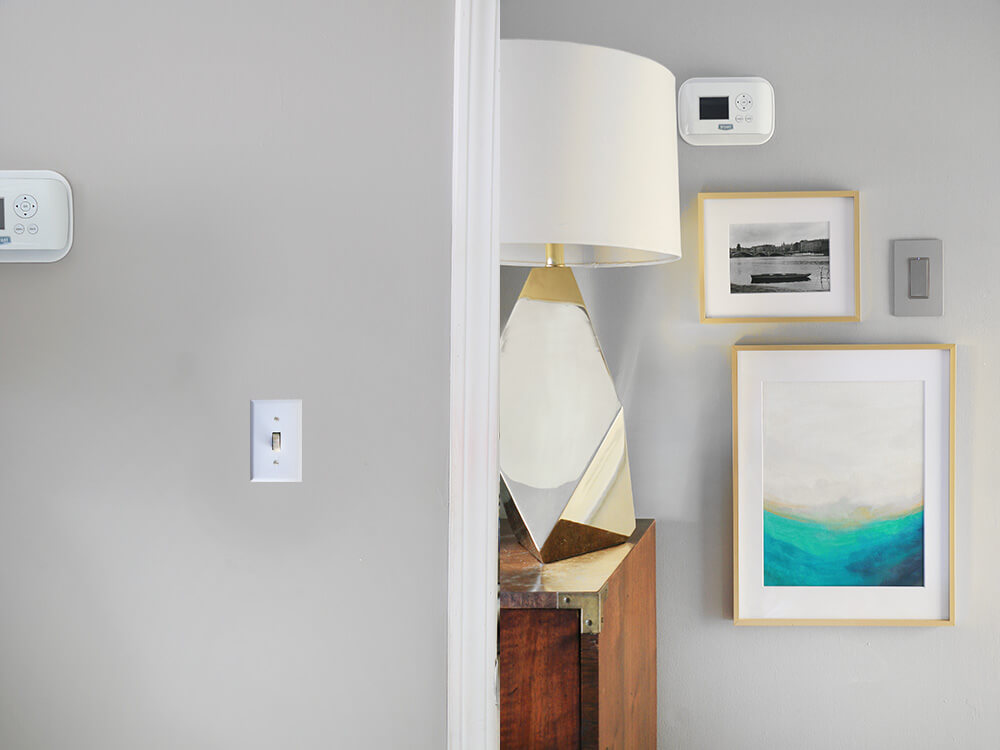 Eyesore No More + Fun Fresh Style
As a blogger I'm always showing you my room makeovers, but there are a few behind-the-scene details you may not always realize or notice. Details like ugly half painted outlets can be a sore spot for me, and I've always use to wonder if I should photoshop them out…sure, most people wouldn't even notice, but being detail oriented it bugged me.
In the end, authenticity won out, and I didn't bother photoshop the practical bits and eyesores in my home, but I'm always trying to position things in my home to hide the eyesores such as my outlets/switches.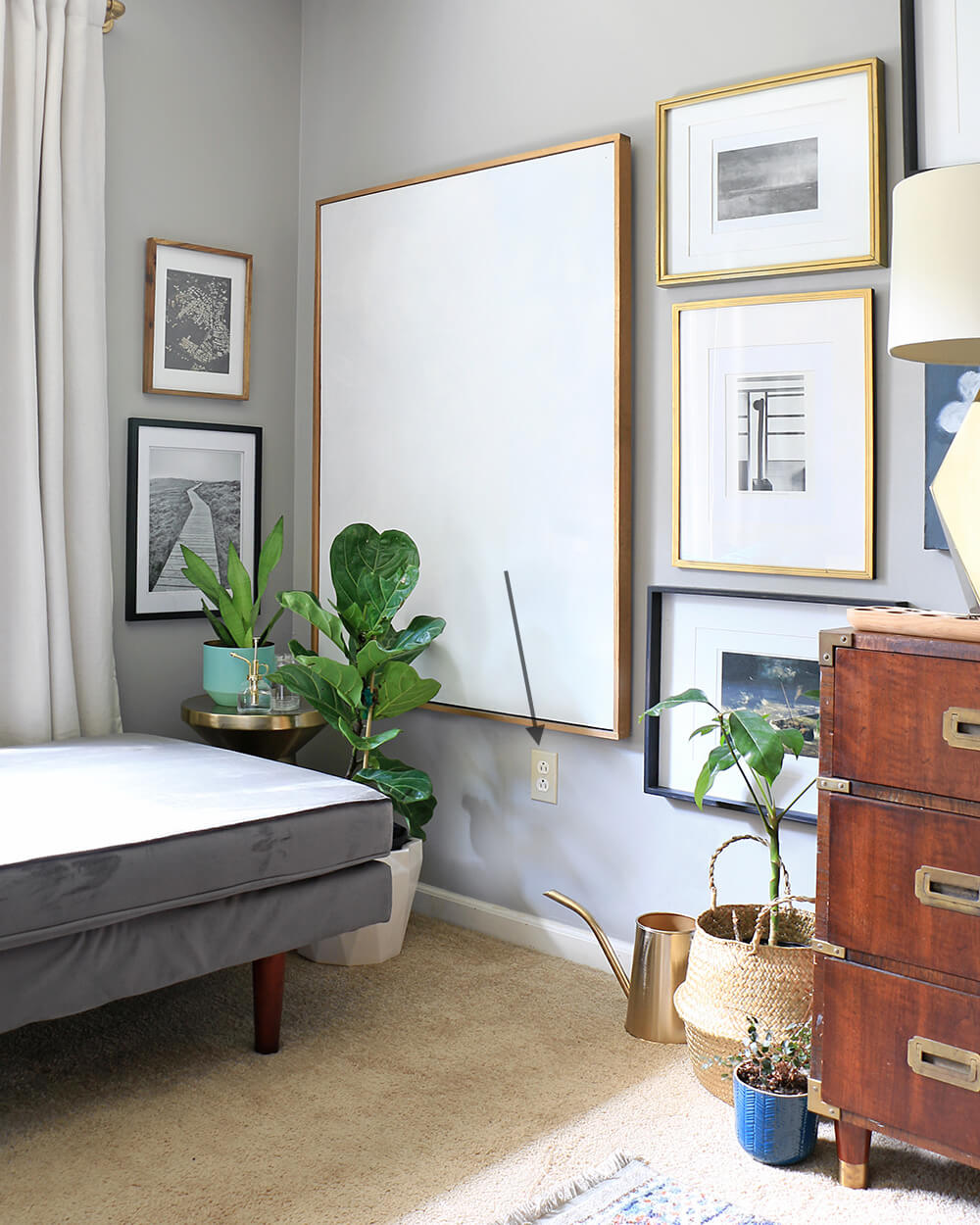 To say that I was thrilled to try a new look for my room is a bit of an understatement. I was happy to no longer work so hard to hide my outlets, AND I got to explore a new color in my room. I could have gone with the common white or almond finish…which I did for the rest of my house. But I was eager to try Legrand radiant collection in nickel on for size.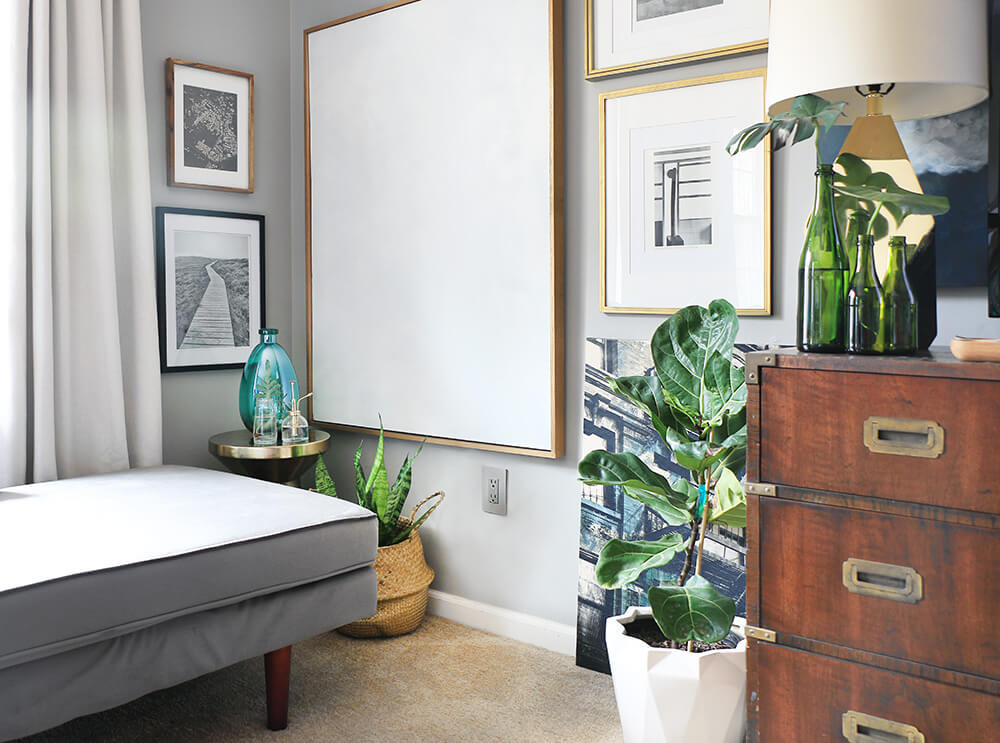 It is a slightly darker color than my walls, which means it still pops rather than just blending in, which is exactly what I want. And no, I didn't plan this…it just happened that way.
Installation & Handy Plugins
It was hard job watching the electrician install my new switches…but someone had to do it. Just kidding…even my electrician was super impressed with Legrand's products. I imagine you could do the job yourself, but he was already here working on my kitchen renovation, so I put him to work and focused on connecting my switches via my smart phone. Another super simple task since the app makes it easy to connect to your switches.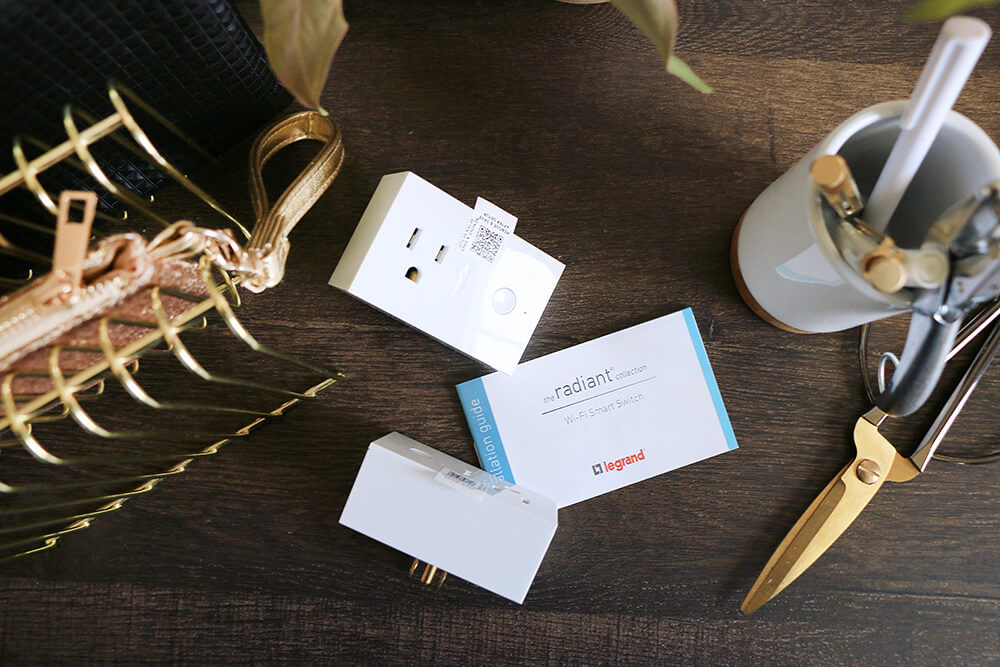 And for those who want the perks of smart switches without installing them (for example if you rent an apartment), there are smart plugins! You just plug it in, and connect it to your smart device! Yeah I know…mind. blown.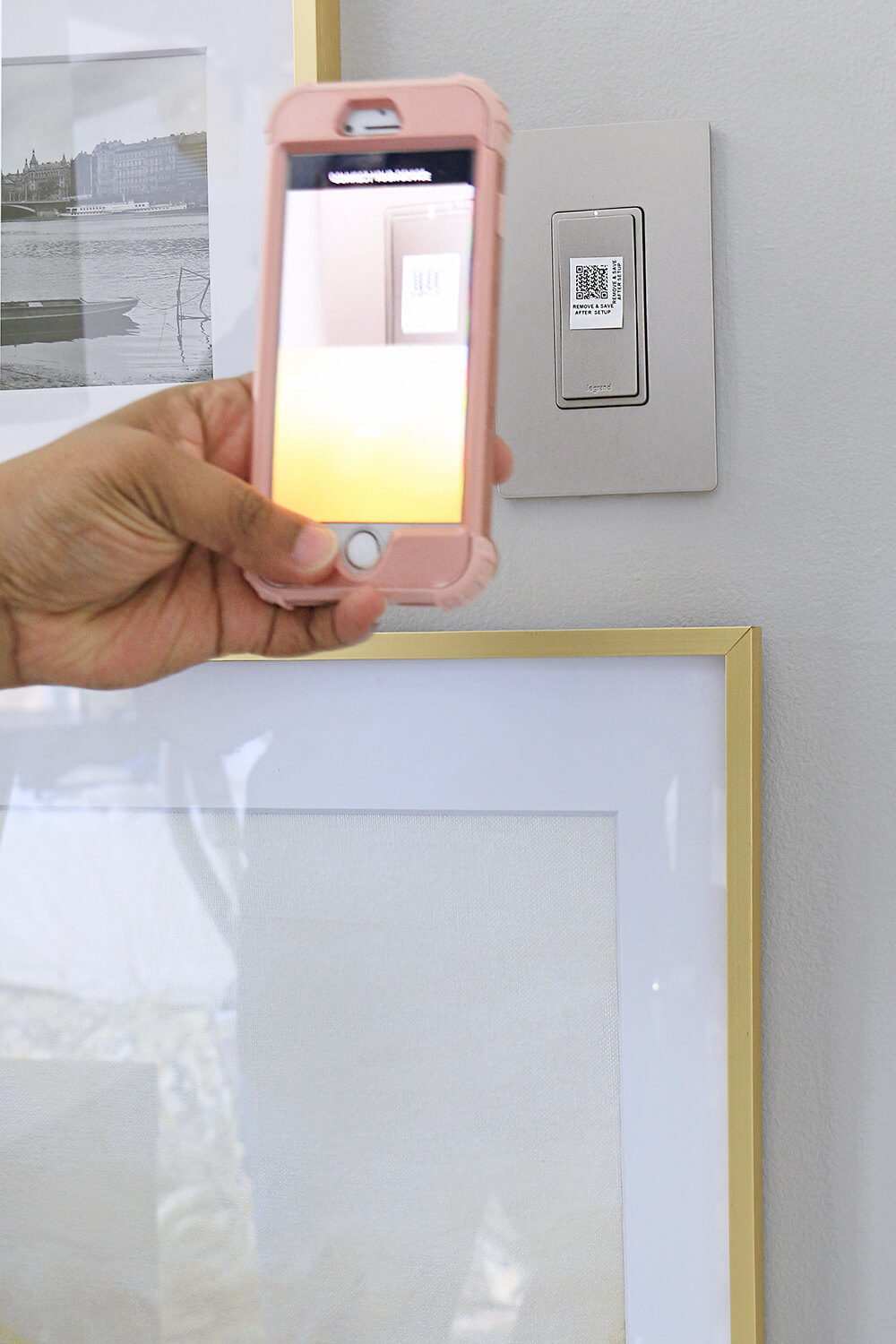 You guys forgive me for all the geeking out over this technology. I mean, whats next…my smart house is going to clean itself and then make me breakfast. I'm totally down.
I'd love to know, what are your reasons for wanting smart lighting in your home? Need to fool the potential burglars while you are vacation and have your lights turn off and on periodically? Or maybe you want to set up a "lights out" scenario so everyone knows it's bedtime? I'd love to know!
*Special thanks to Legrand for outfitting our home with smart lights, and sponsoring this amazing project! All opinions shared my own.
**Not all outlets pictured are apart of Smart Lighting collection

[go_portfolio id="decorate_landing_page"]