My sister Sarah has an unassuming small apartment, but she has managed to make it an eye-catching artistic haven with just a few small inexpensive touches.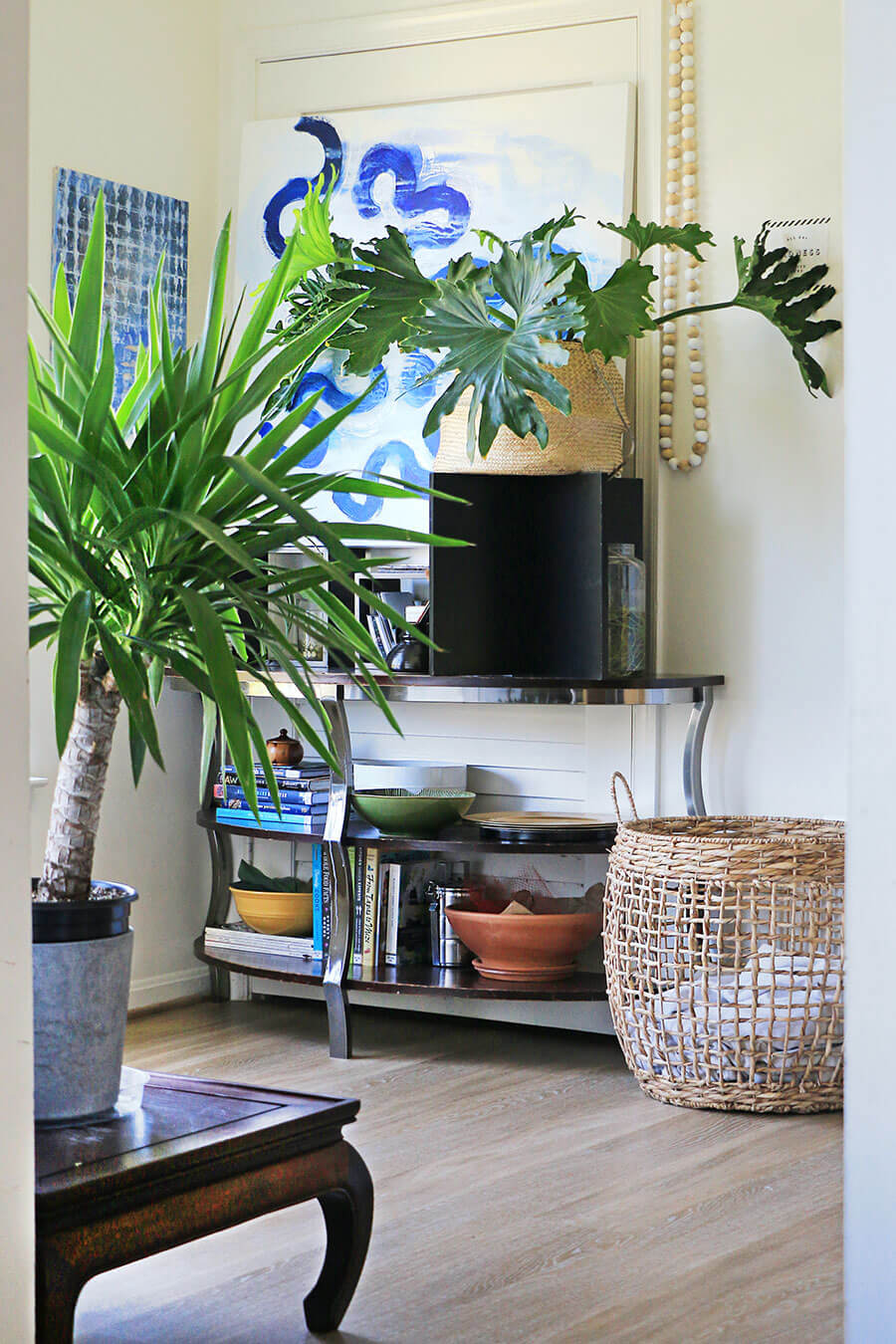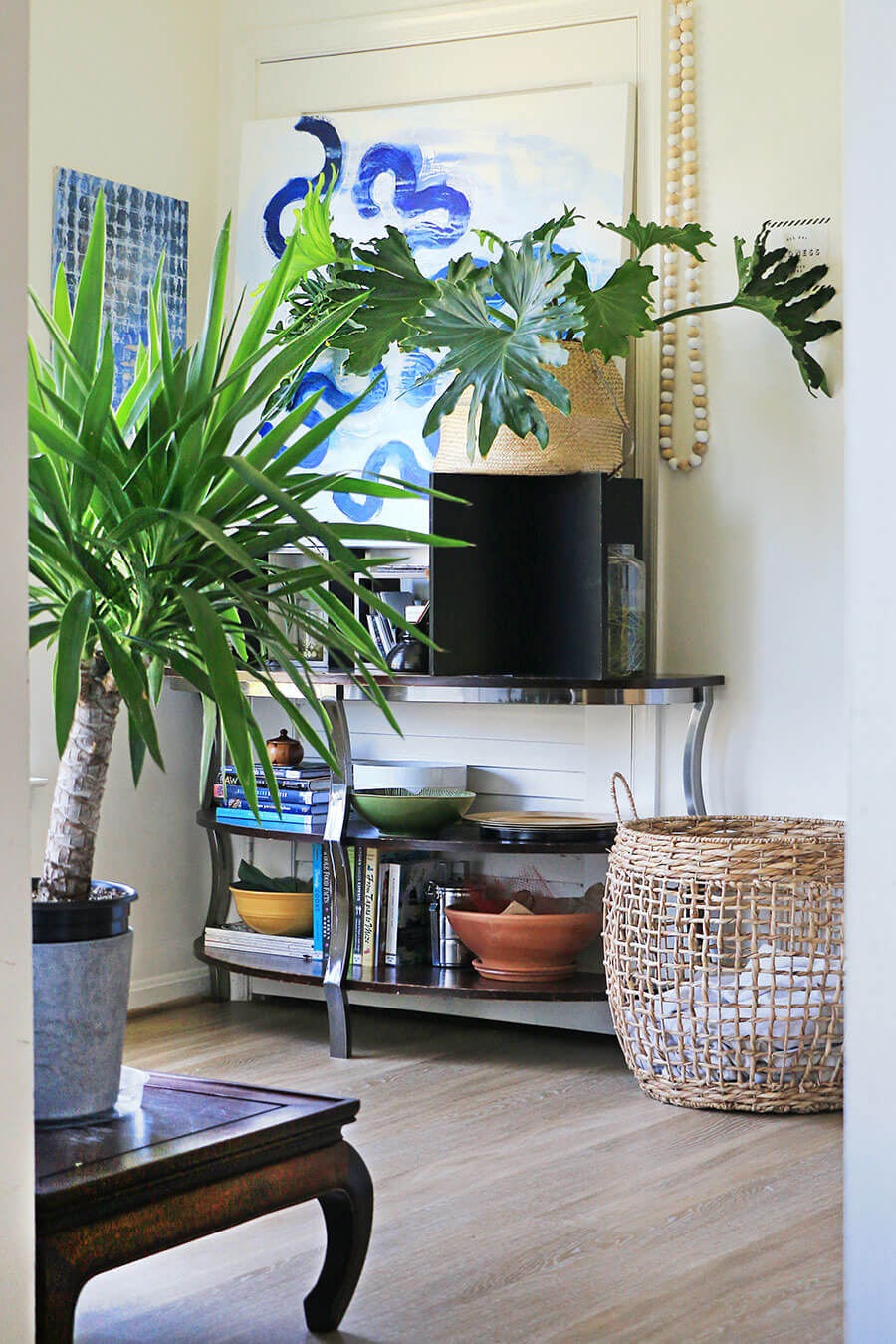 While staying at her apartment for a week, I couldn't resist snapping pictures of all the picturesque vignettes created. Of course, like most of us, she doesn't feel her space is everything she would like it to be, but it is quite charming from an outsiders perspective. I'm happy she is allowing me to share her space and all the small details that make it stylish and homey.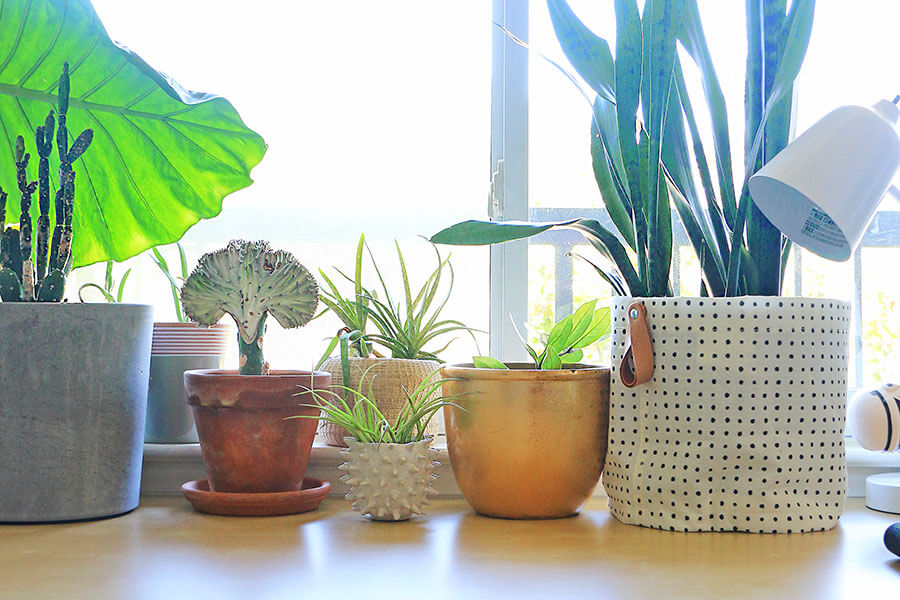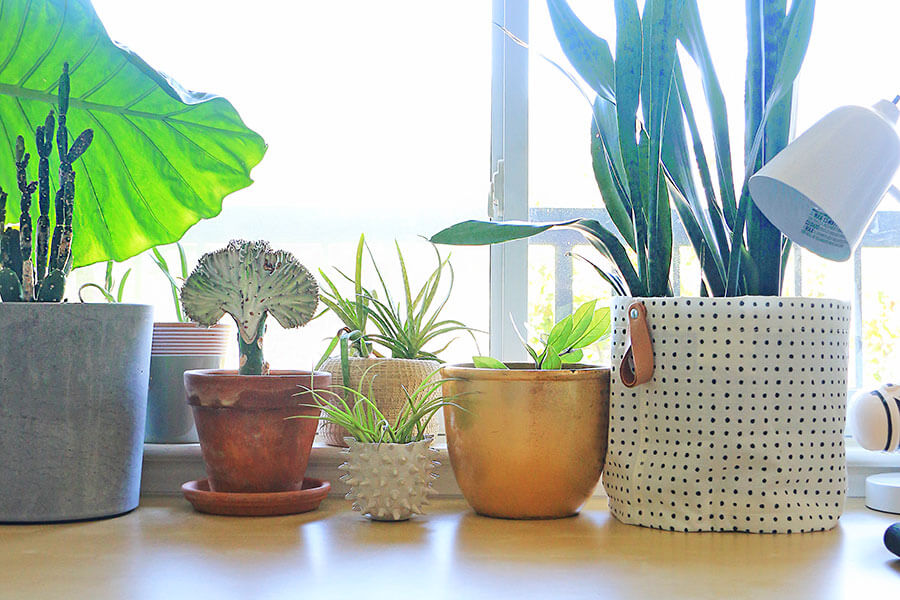 Infusing Personality Into Sterile Spaces
What do you do when you are stuck with a builder-grade apartment, and you don't have money or authority to change anything?
Even more frustrating is being on a small budget as a young family with no money to put into pretty things. My sister's apartment is proof that you don't need a lot of money to make a great space.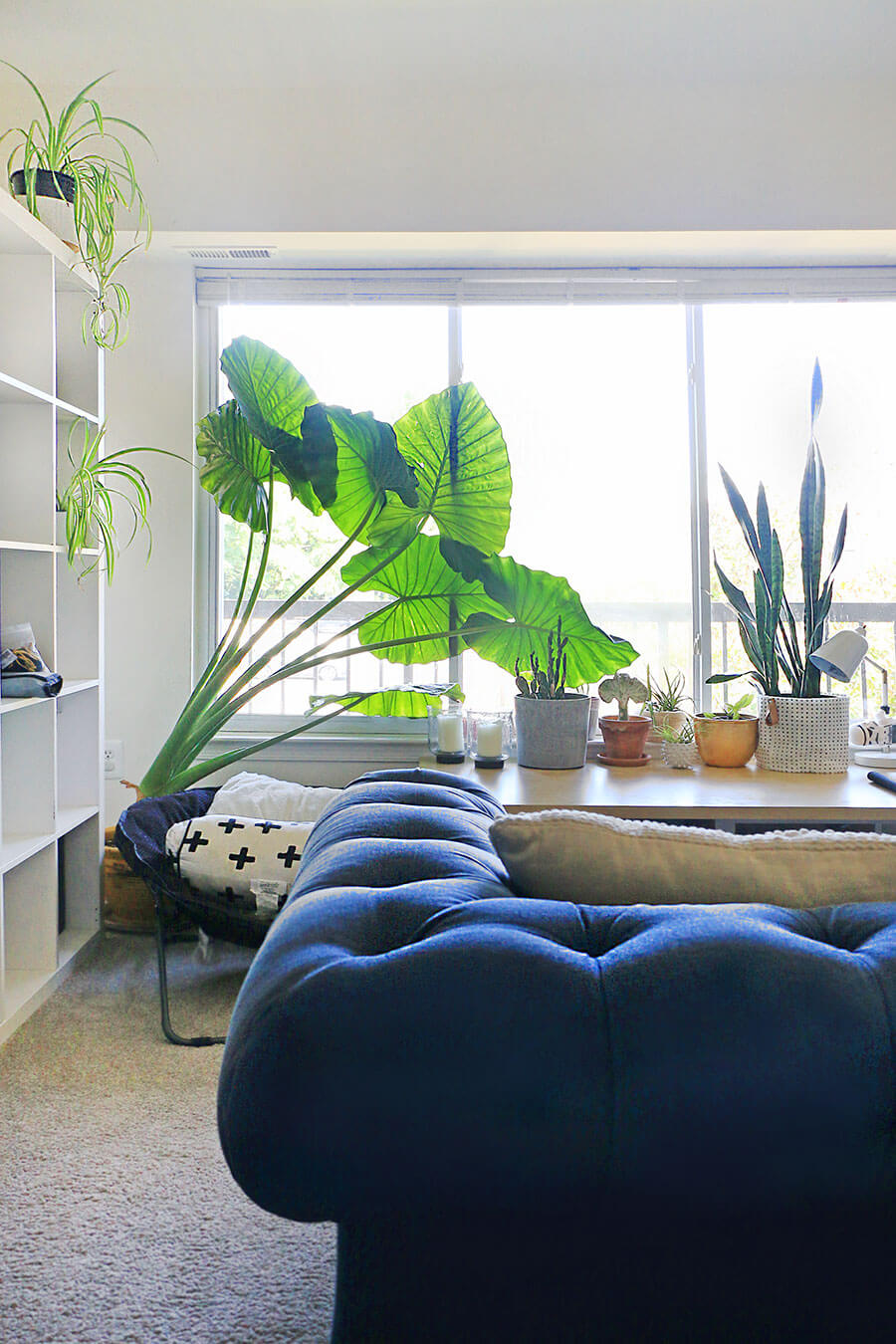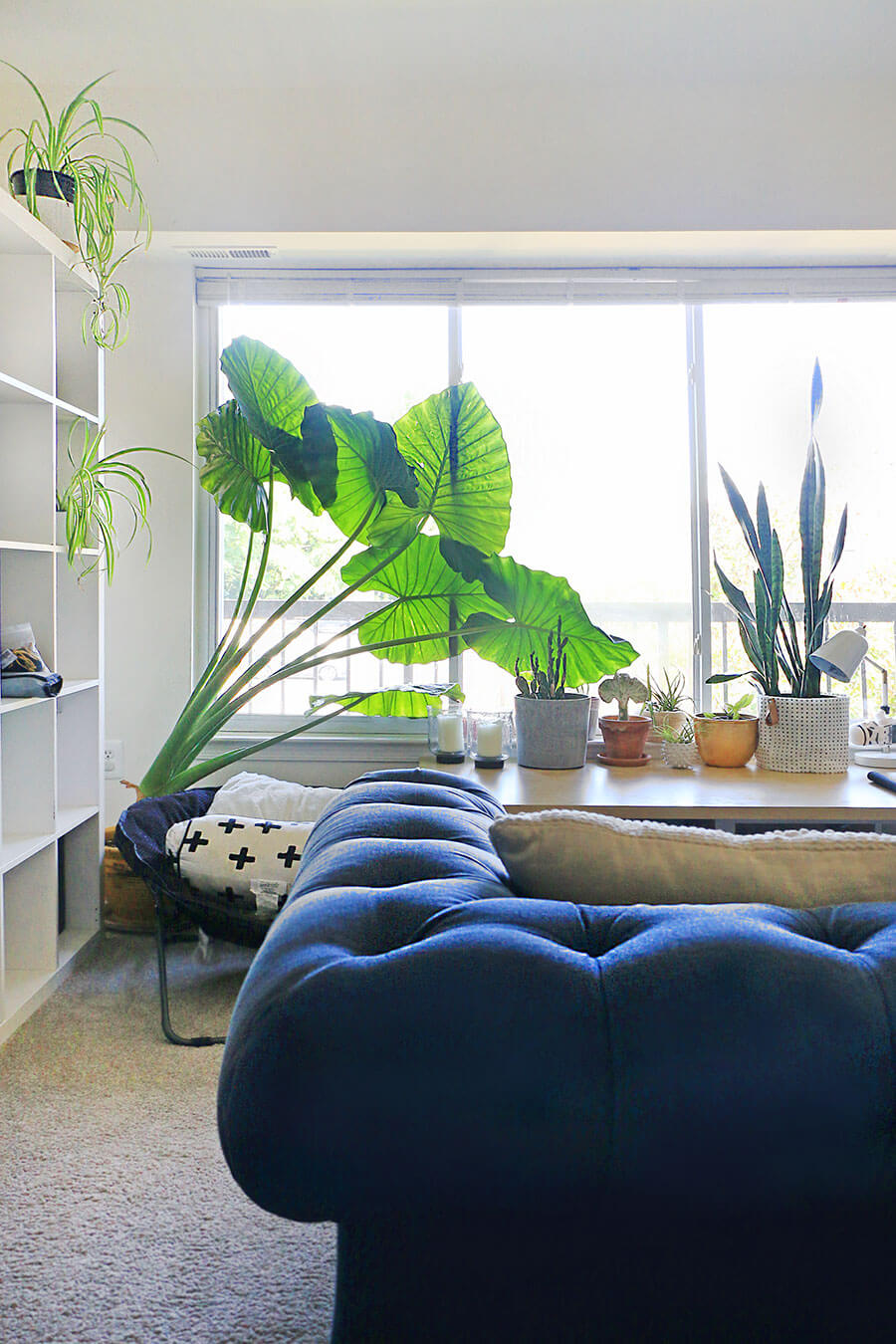 Somehow over time she has managed to bring charm to her mix of cheap pre-fab furniture and hand-me-down pieces. Just because something isn't expensive or custom doesn't mean it can't be made to work cohesively. If anything, a little eclectic eccentricity in your design refines it and takes it to the next level.
Using Hobbies To Make Your Space Uniquely You
Our family is very artistically driven. I suppose we can't help it with a father who is an artist by profession; it's in the blood. So it is quite fitting that my sister's space is decorated with her tools of creativity.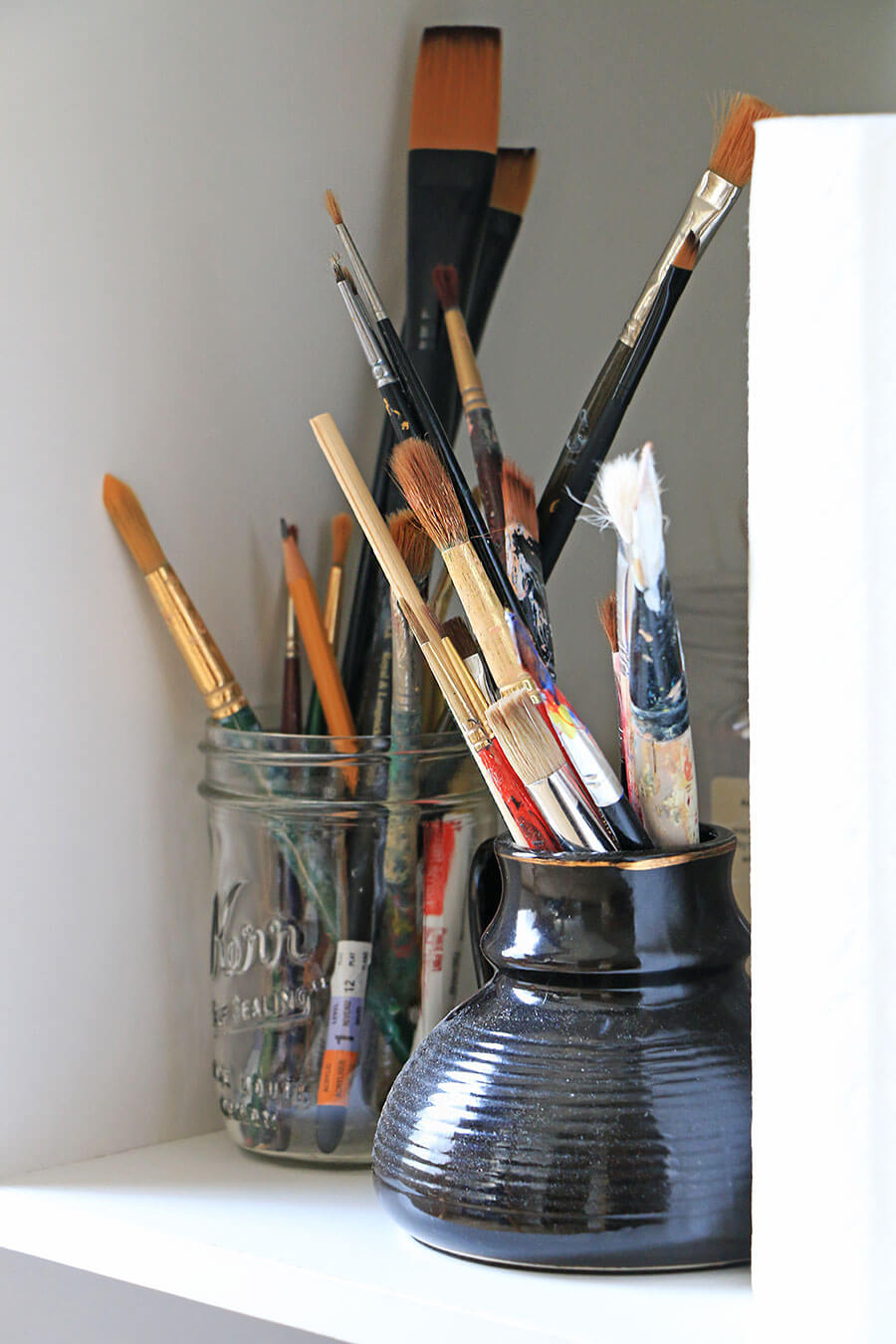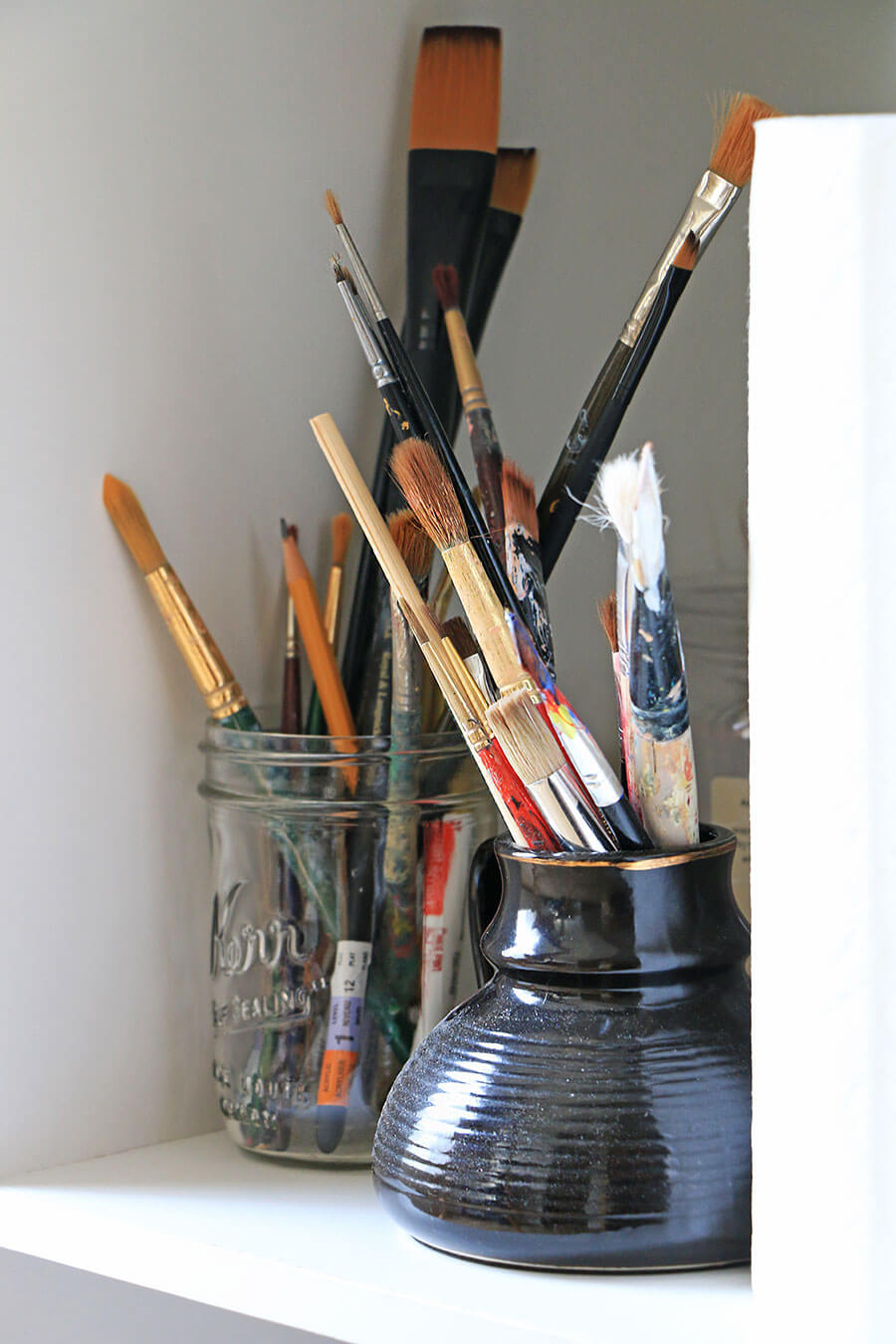 Sure, these brushes and artist tools are for practical purposes, and not intended to be solely decorative. But when you see through the eyes of an artist, you'll understand that tools of the trade can be as beautiful as they are useful.
It ultimately tells a story about who you are and what you love. So don't be afraid to display your tools of the trade, or include aspects of your hobbies and passions.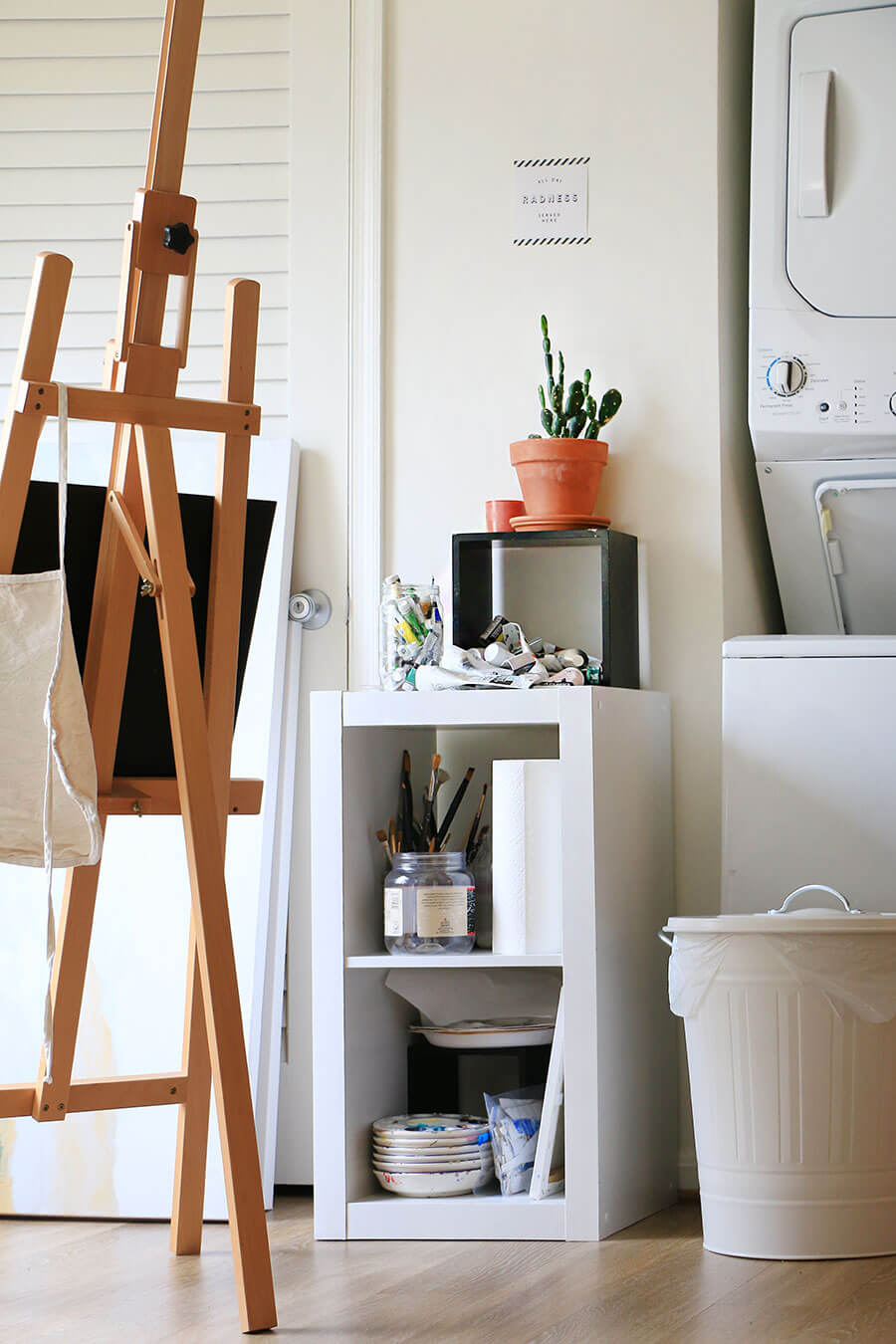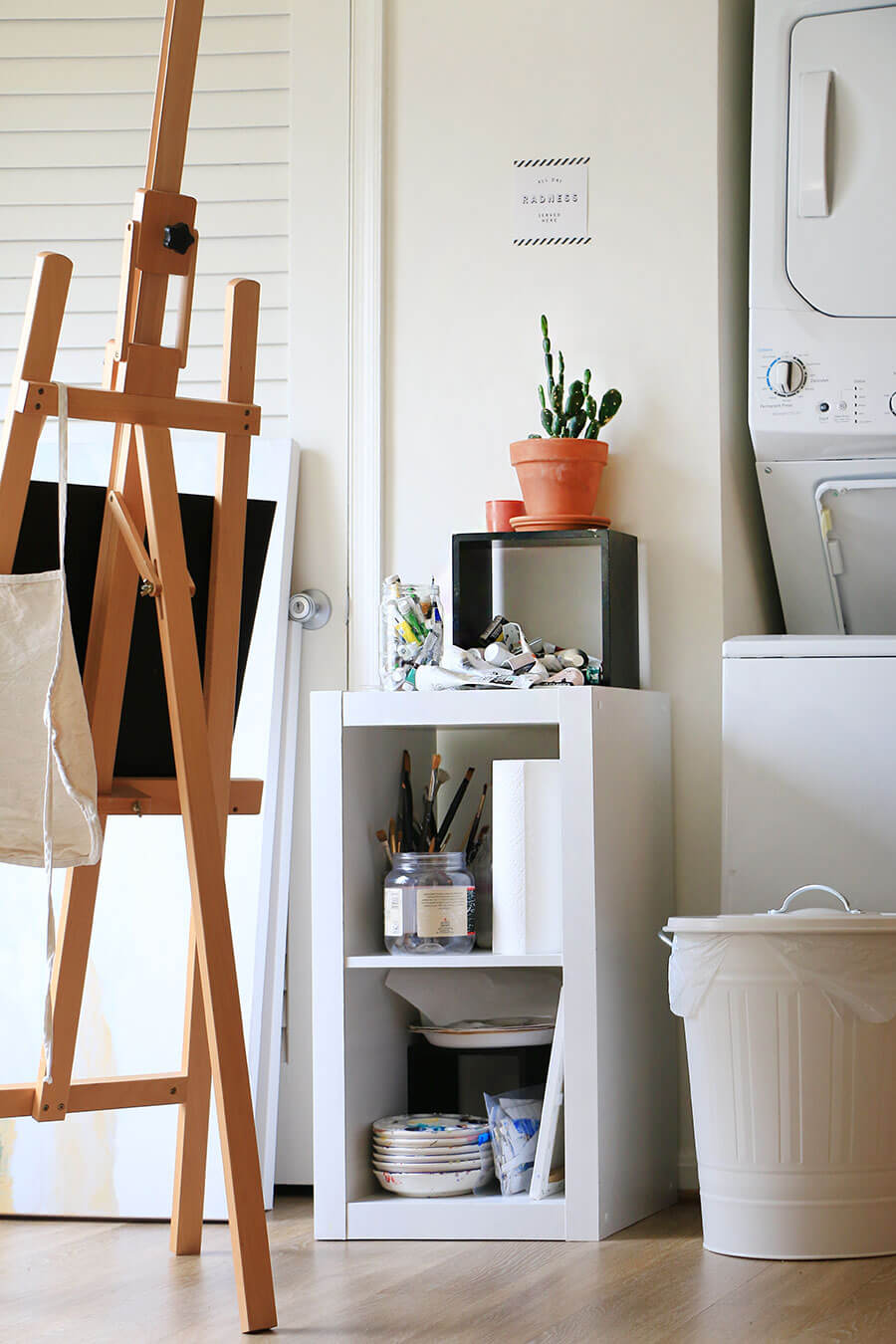 It would seem that the trick to make the ordinary look decorative is all in how it is grouped and displayed. It could just come across as a messy hodgepodge of things if you aren't taking the time to place like things with like things, or store it on display in a strategic and intentional manner.
The Power of the Plant In A Small Apartment
Something about houseplants just lend an air of being lived in and cared for. Houseplants bring a certain kind of life into a room, especially a small apartment.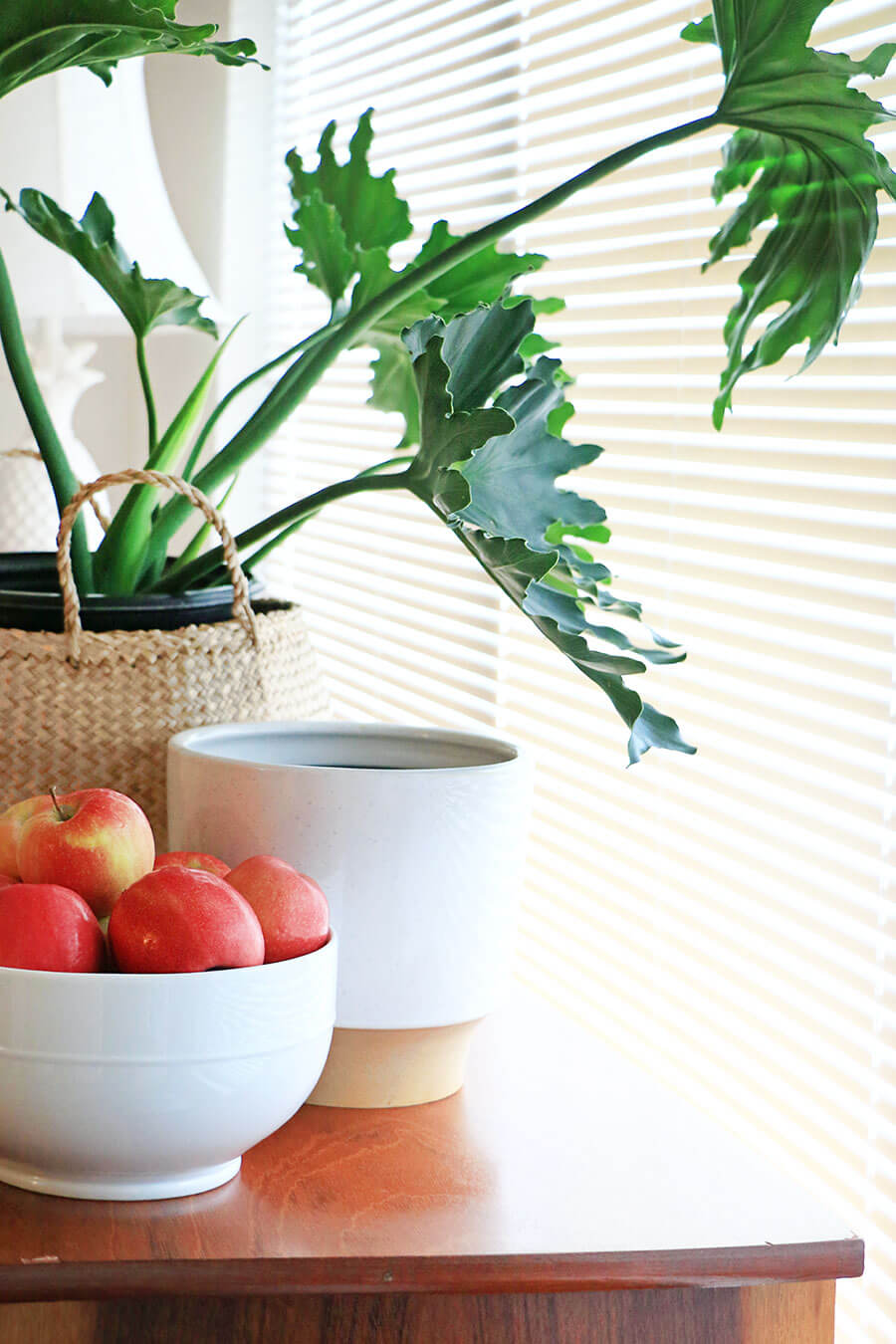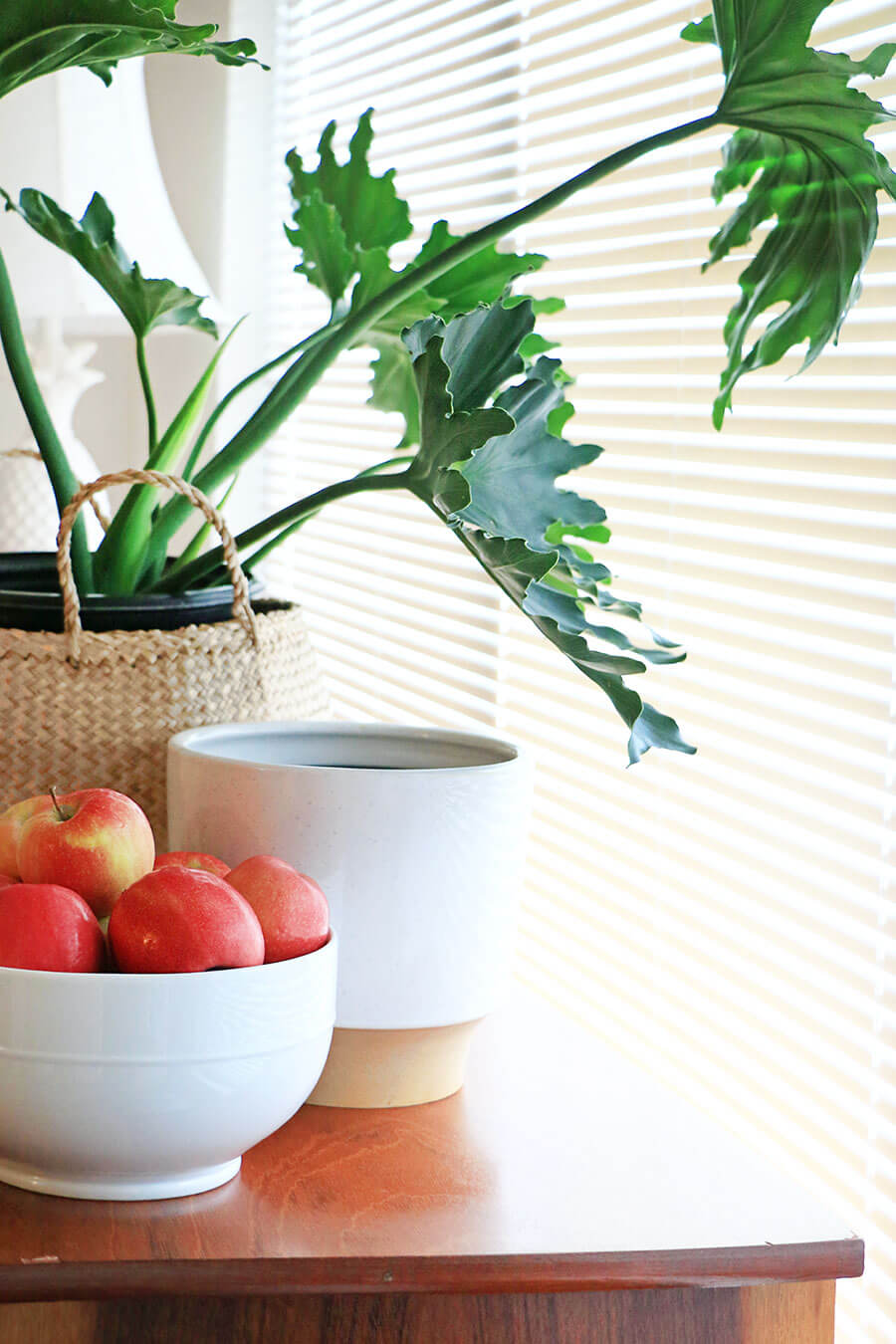 Sarah didn't just bring any old plant into her apartment, she picks plants that exude personality based on her style.
I have also noticed that she likes to look for a few unique plants and planters that make a statement.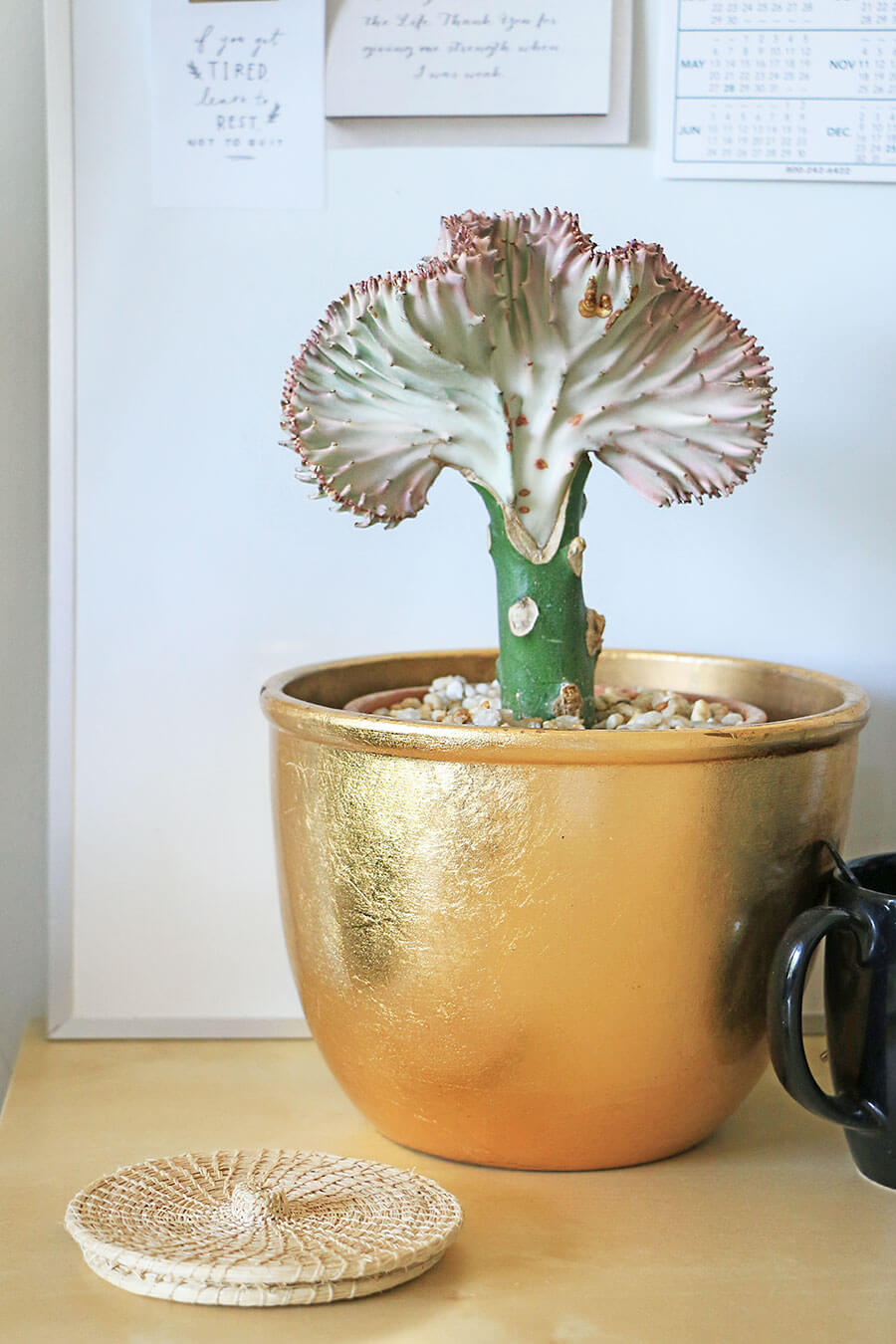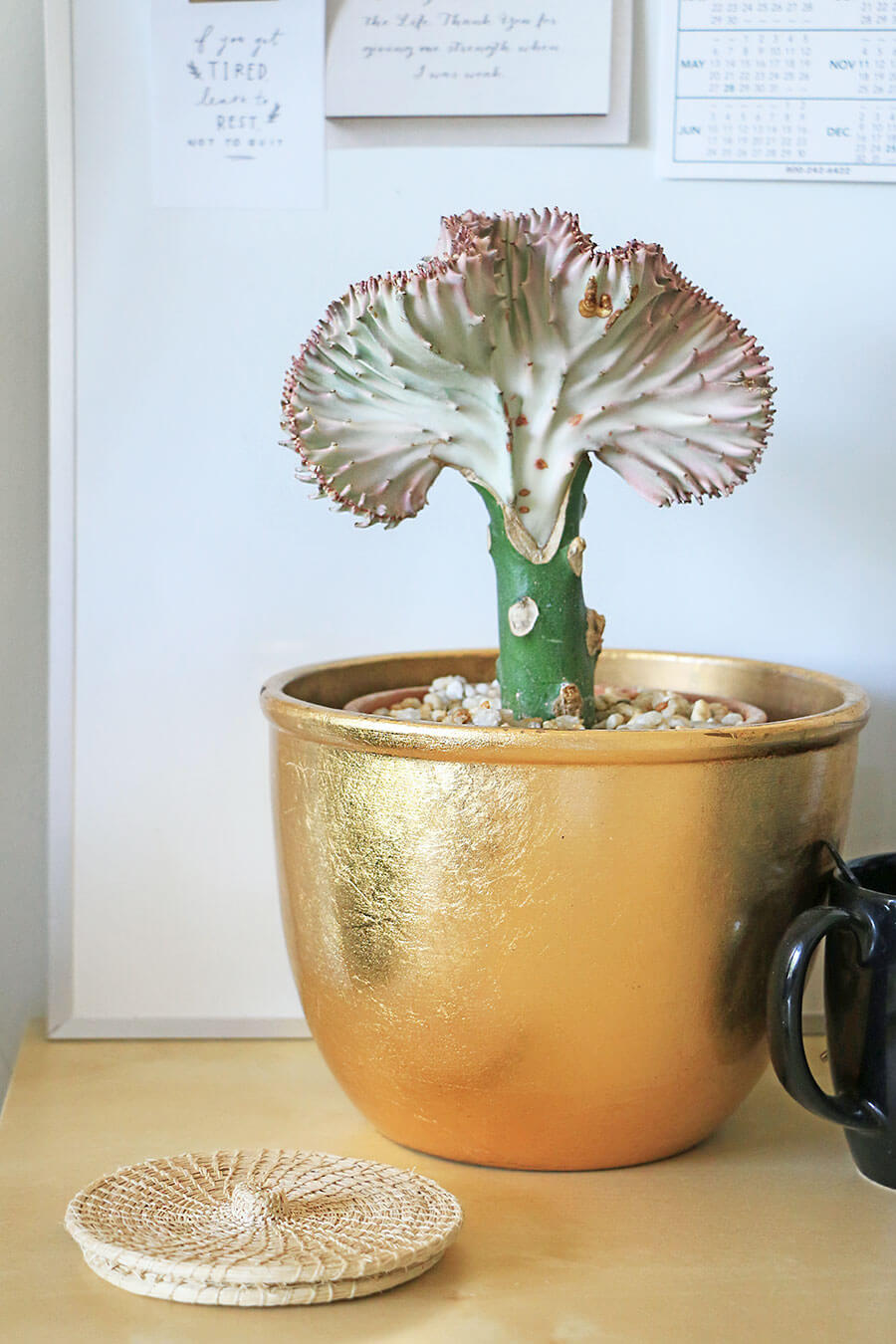 Found & Collected Inspiration
In my own home I like to keep little photographic clippings, and magazine clippings of interior design because I find it so inspiring. It evokes a creative spark in me, so I keep them around to view all the time.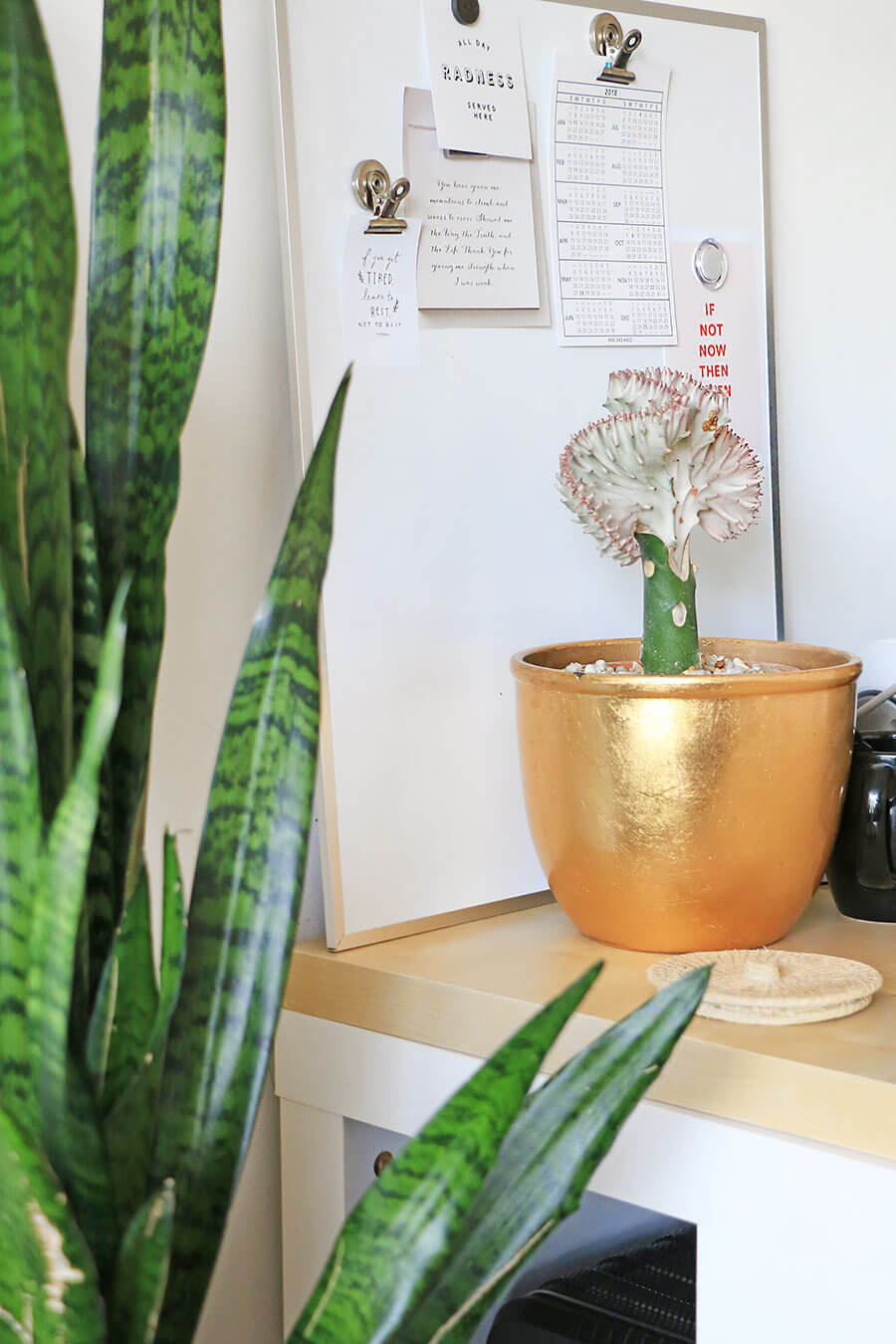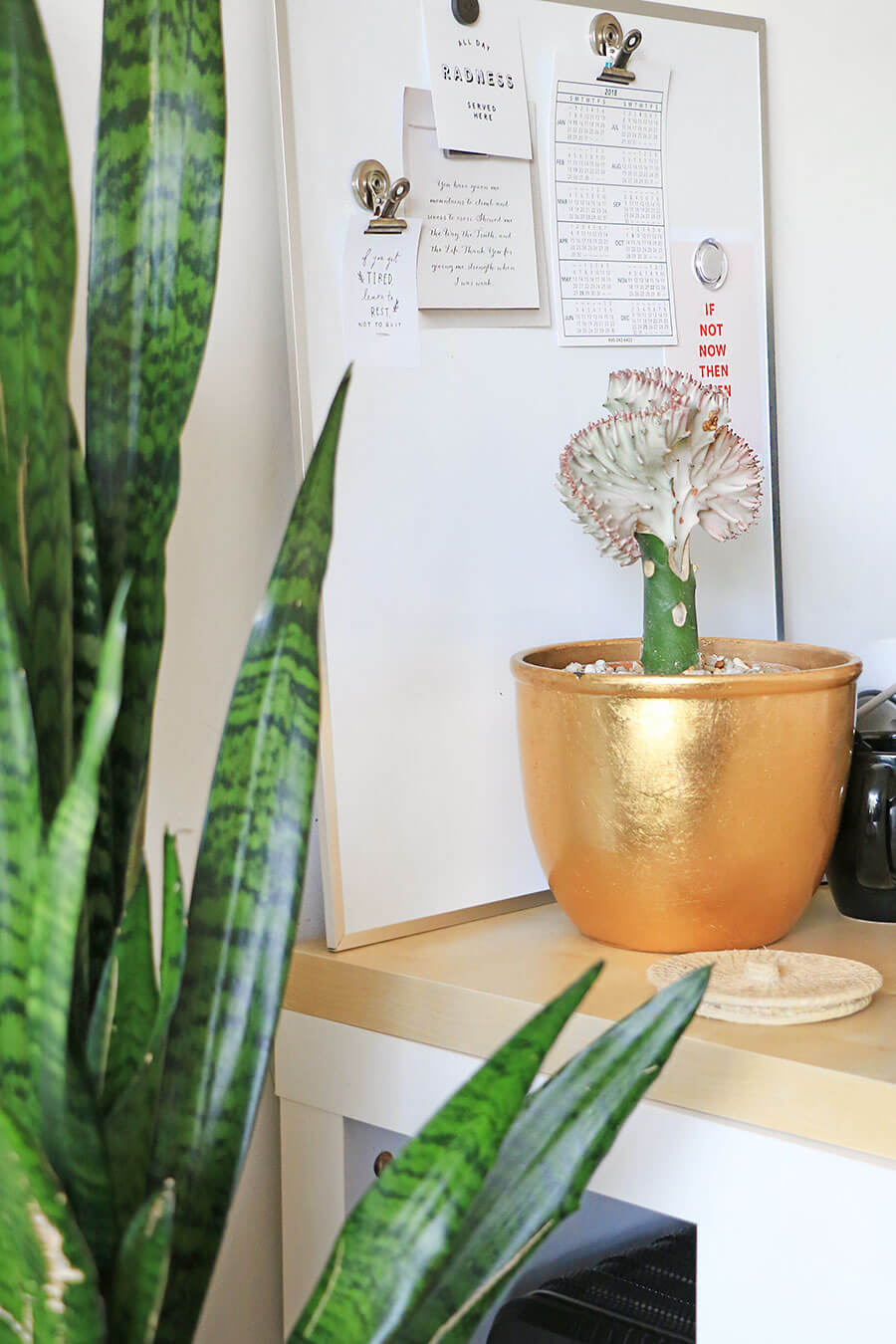 For someone else, those bits of inspiration kept sprinkled around the house might look very different.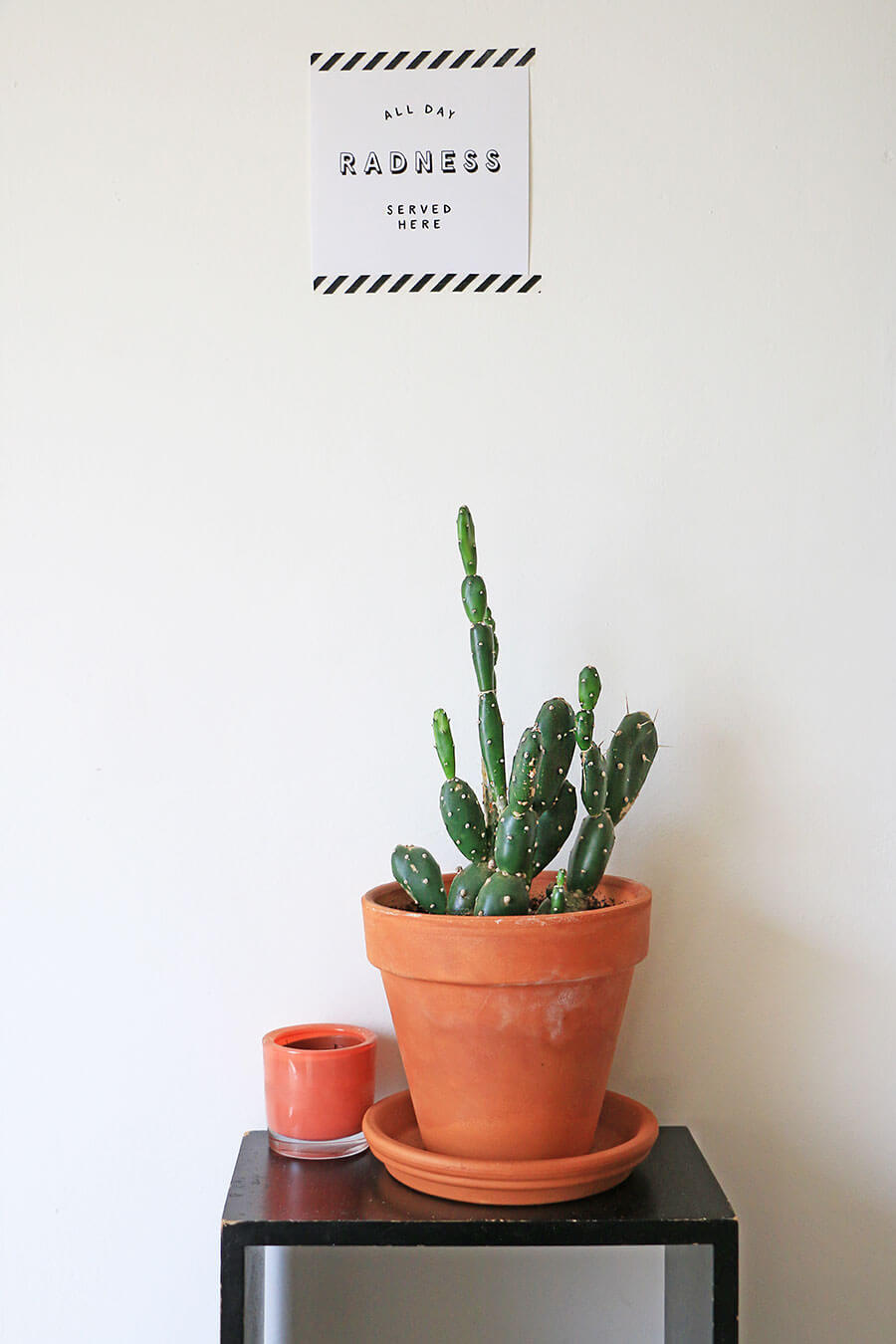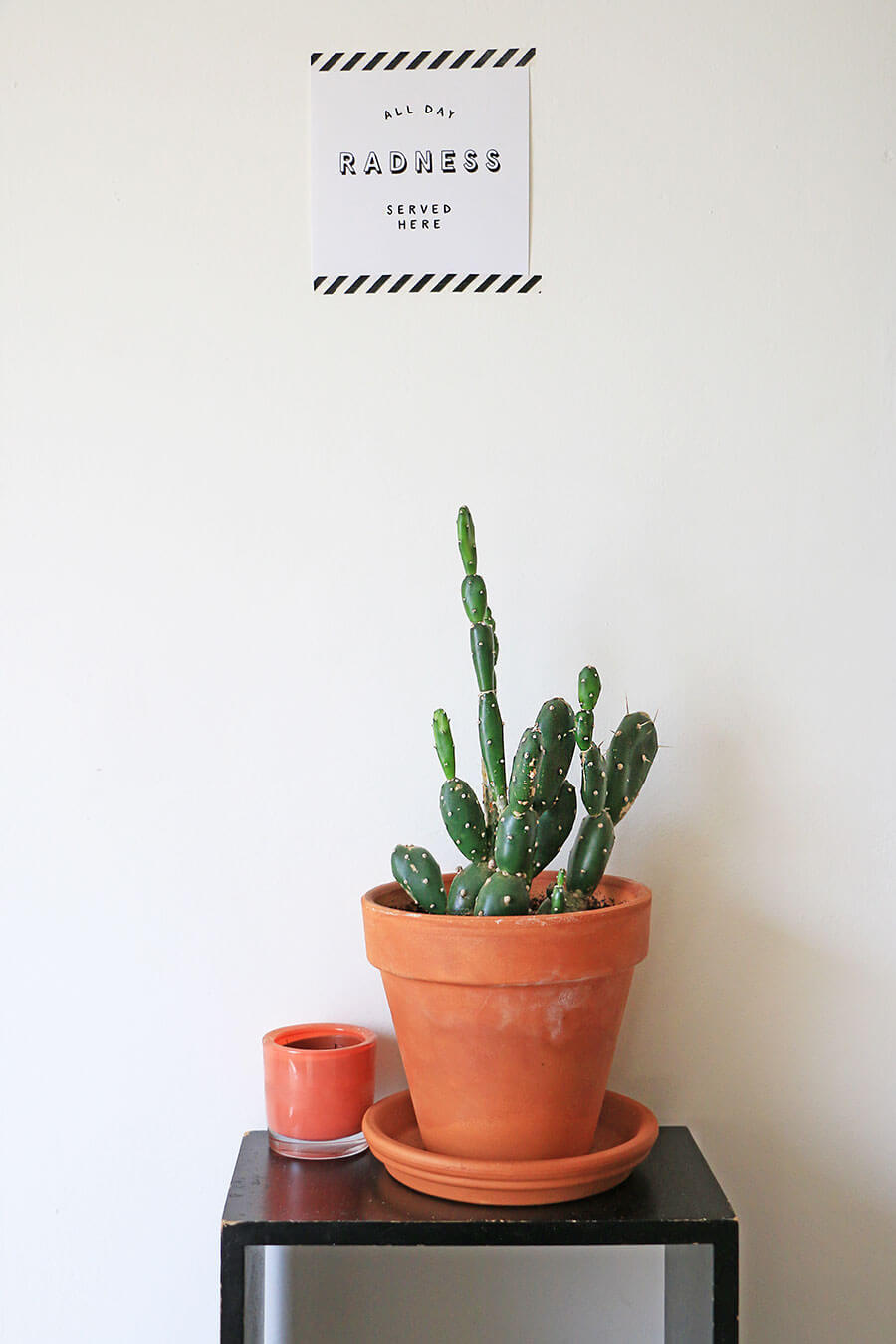 For Sarah and her family that inspiration seems to come in little quotes and wordplay. You'll see small sheets of paper with some fun sayings, solemn poetic phrases, and even quirky little quotes all around the apartment.
Make The Practical Pretty
All along the top of her kitchen cabinets, Sarah stores things in these lovely collected jars. Even the everyday items used for food, such as the cereal containers and cookbooks are made to look pleasantly organized.
Something about that adds a certain homey feel to a space. It is lived in and functional, but even the practical lends to the design.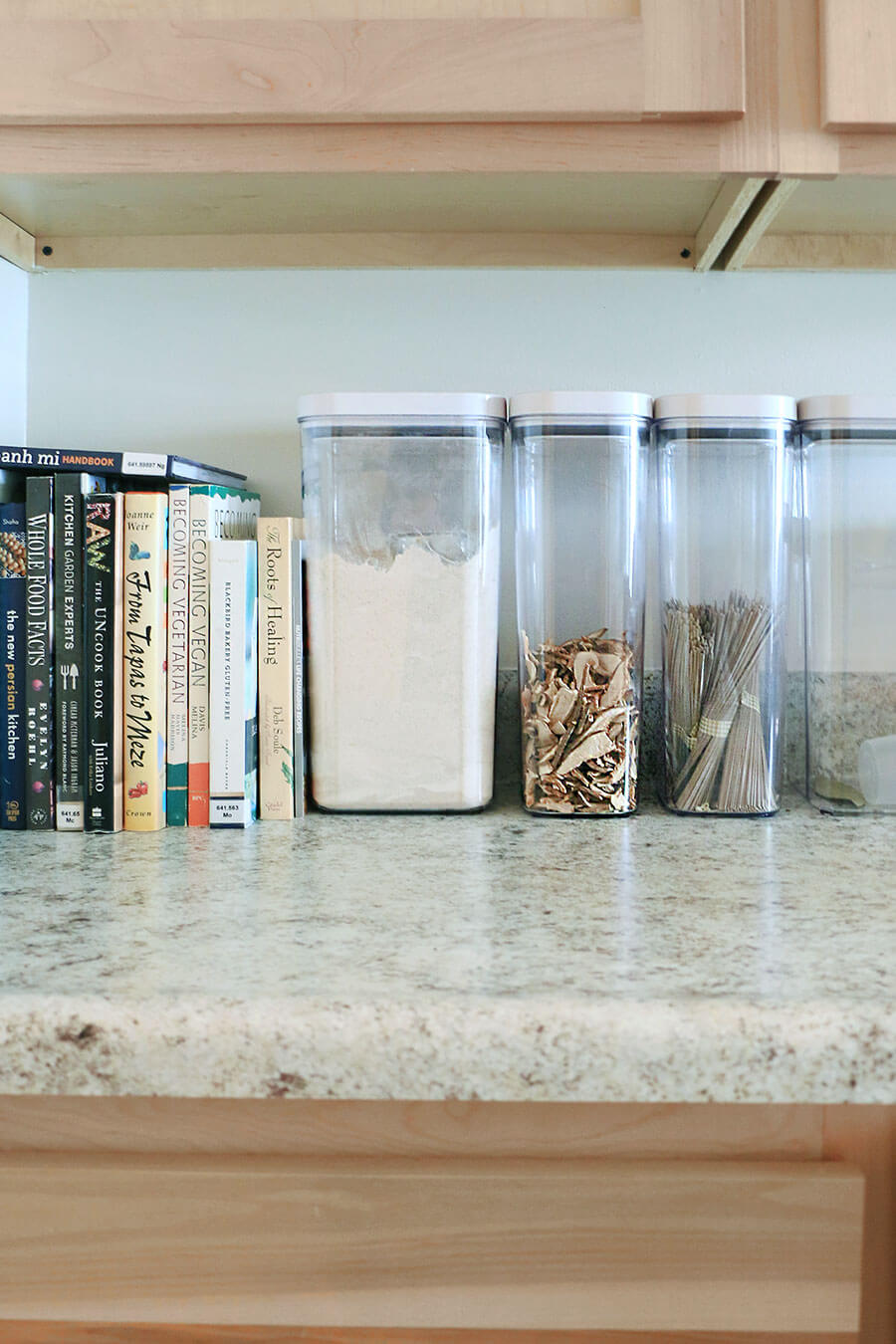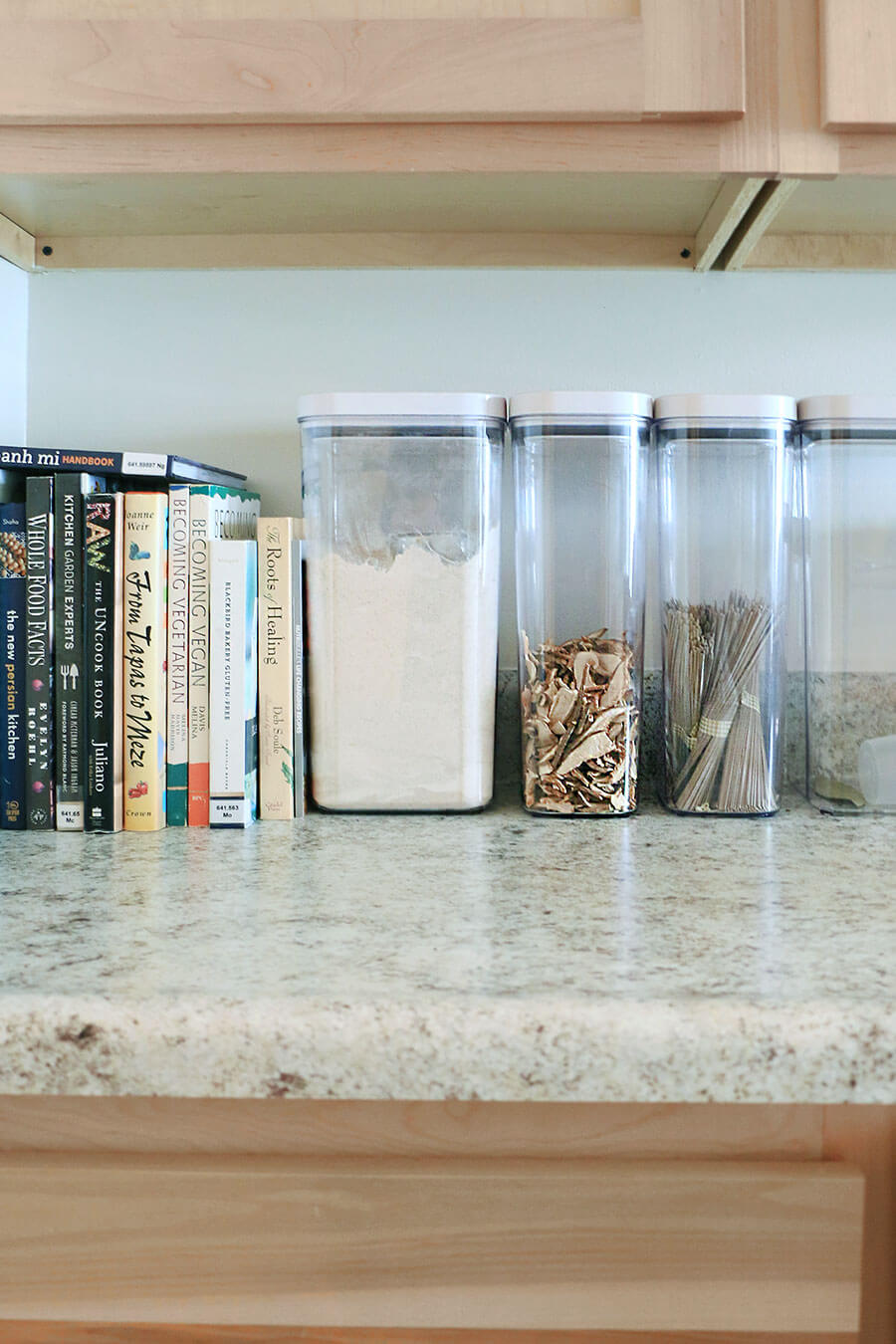 Use pretty storage for your food, keep your fruit in lovely collected bowls, or put your hobby's tools on display. However you do it, take the time to make your space feel curated and special with small touches.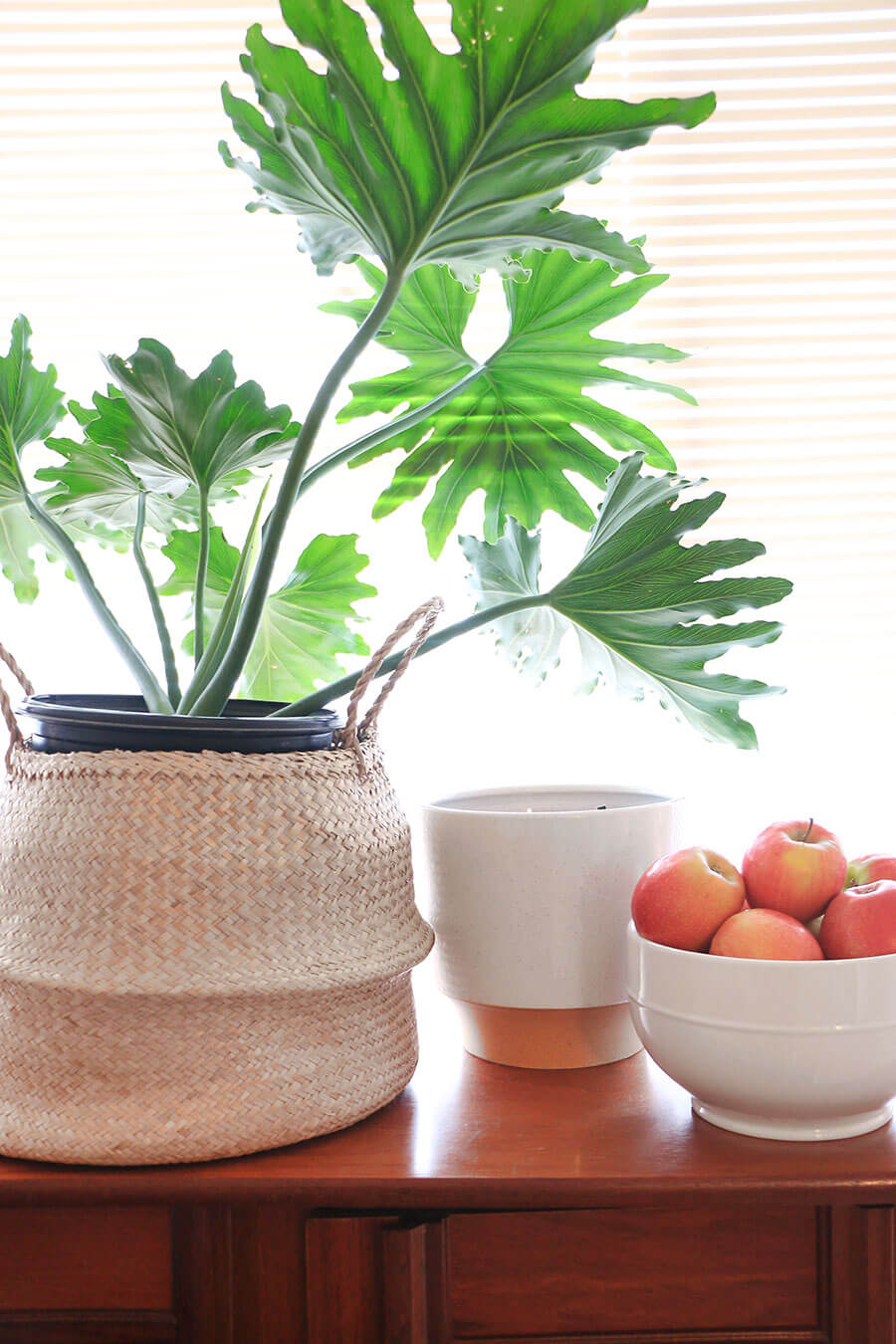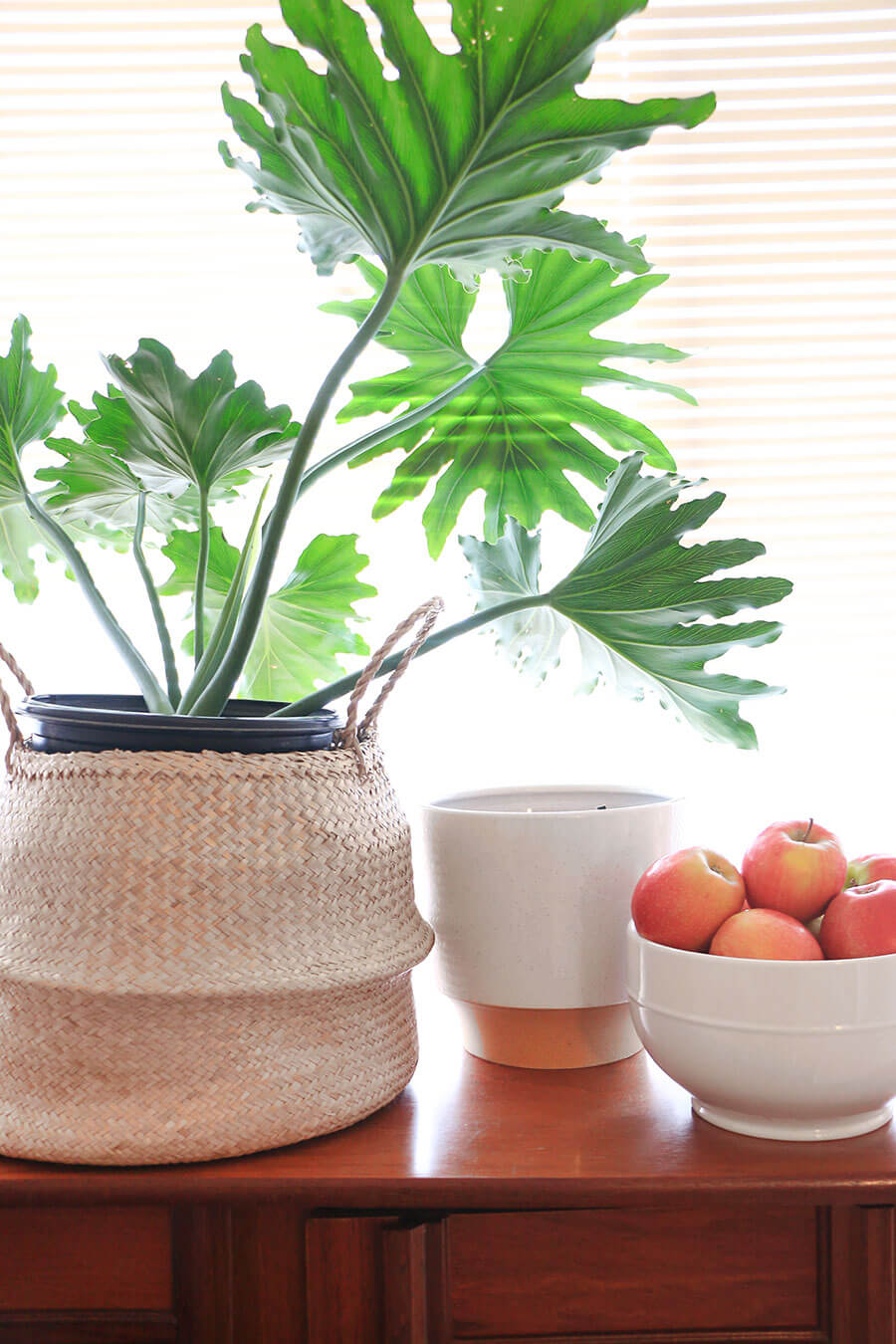 I hope you have enjoyed this little tour of the small touches my sister added to her small apartment. And I hope it inspires you to do the same! If you love her style and want to see more of Sarah's space, you can follow her on Instagram.


[go_portfolio id="decorate_landing_page"]