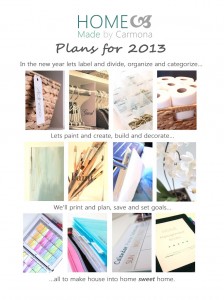 Happy New Year!
I've always been one to anticipate the future with great hope and expectation. Well let me tell you, I have plenty of both those sentiments for my little blog that could!
If you allow me, I plan to regale you with stories of house disasters turn home heaven, more creative diy how's than you have time for, and fill your life with printables galore!
I have these dreams of creating the perfect little home, where my precious little family can grow to be all things wonderful. Follow along, no don't follow…join me, and we can tackle each disorganized space and practice one day at a time!