I've long admired the look of neon signs incorporated into design, but it never dawned on me that there would be an affordable option anyone can enjoy in their own homes!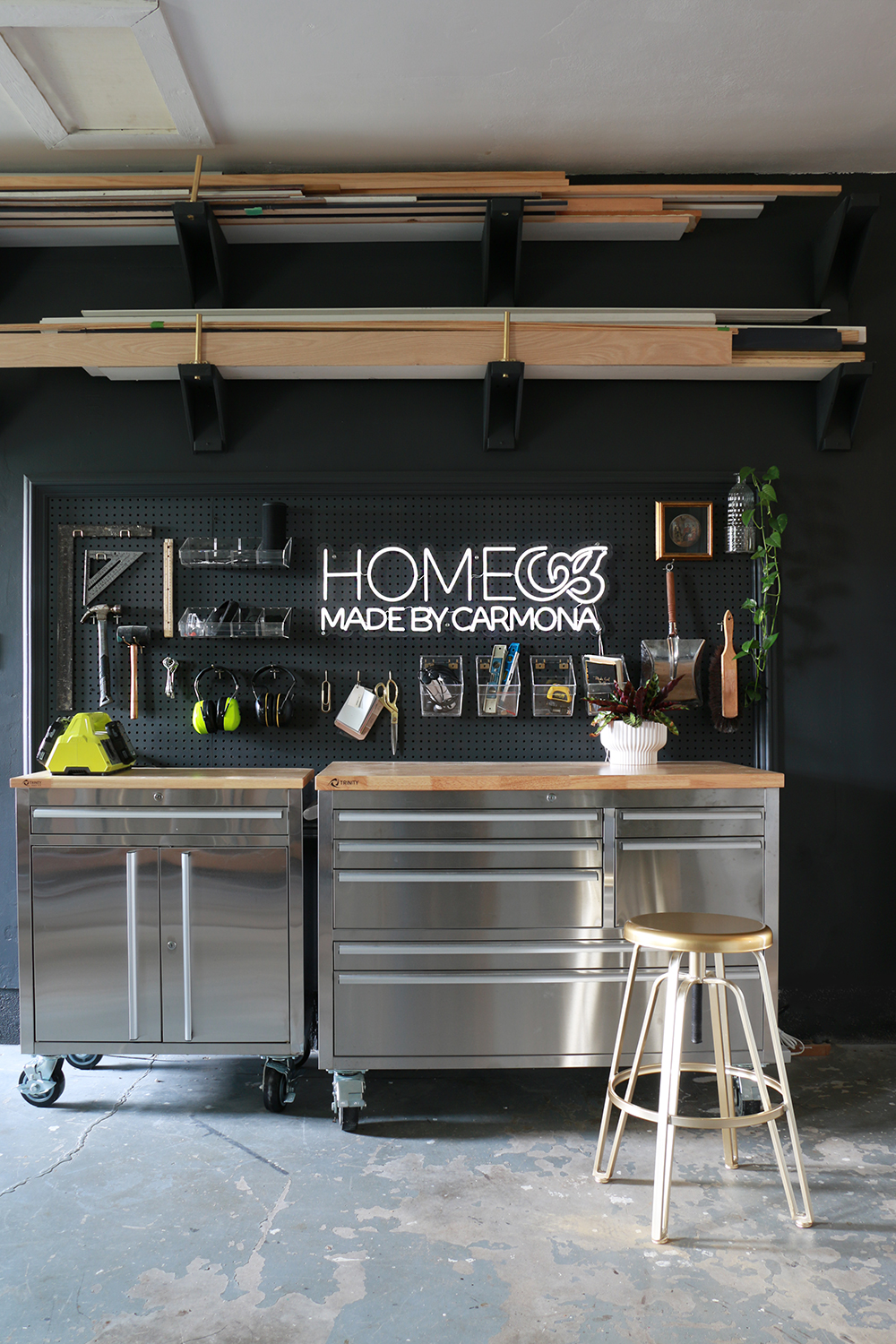 *This post is awesomely sponsored by my friends at Yellowpop!
The days of big businesses having the corner on eye-catching neon signs are over. Now with the help of Yellowpop custom LED neons, I was able to add a cute saying to my greenhouse, and branding to my workshop!
I'm pretty passionate about wall décor, and I love the idea of a variety of types of wall décor for different rooms and different needs. For example, a wallpapered space might look too busy with artwork or other ornate décor, but a neon sign might just be the simple stylish design you need!
Make It Cute, Make It You
With Yellowpop, you can upload your own design or choose from their amazing collection, then customize the color and size from there. Plus there are 21 colors to choose from, and a white or colored tube option for when they are off.
So, go ahead and add that witty saying, or that pop of color! It's such a great way to add personality to a room!
For the greenhouse, I went with a white tube option when off, and this gorgeous green when lit up.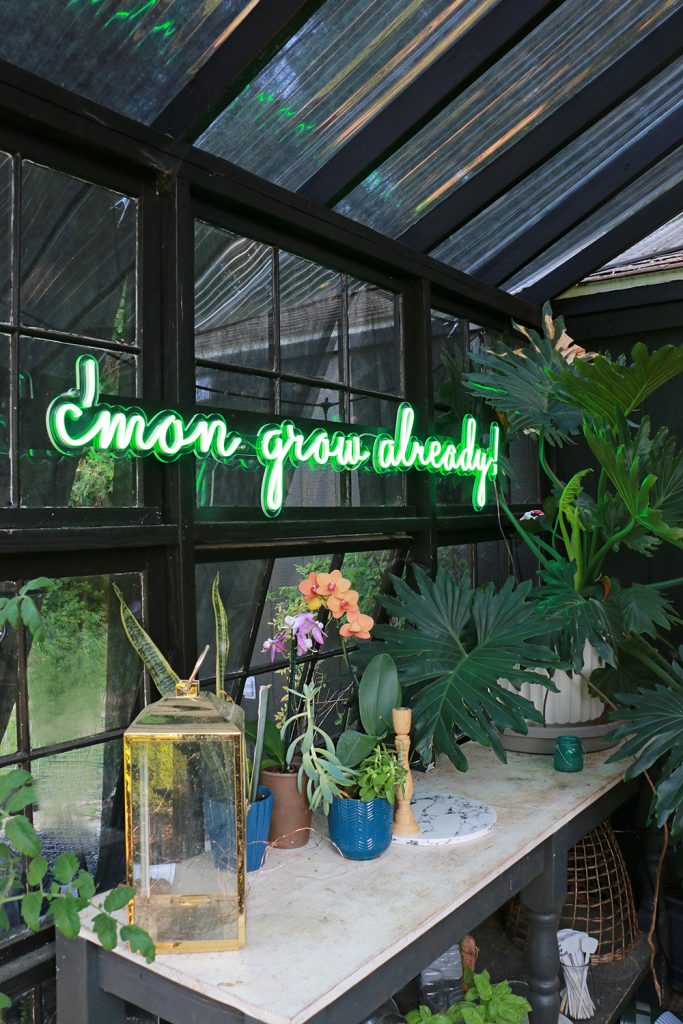 Every day my exclamation is "c'mon, grow already!", so it was fitting I turn it into a neon sign!
In the workshop, I opted to do a little branding and use my business logo. A dimmer and remote means it can be mounted anywhere, and tuned to just the right brilliance.
As a DIY influencer and content creator I'm always excited to share tutorials for my woodworking builds and other projects. What better way to brand content than to have a custom logo shining in the background of videos and photos?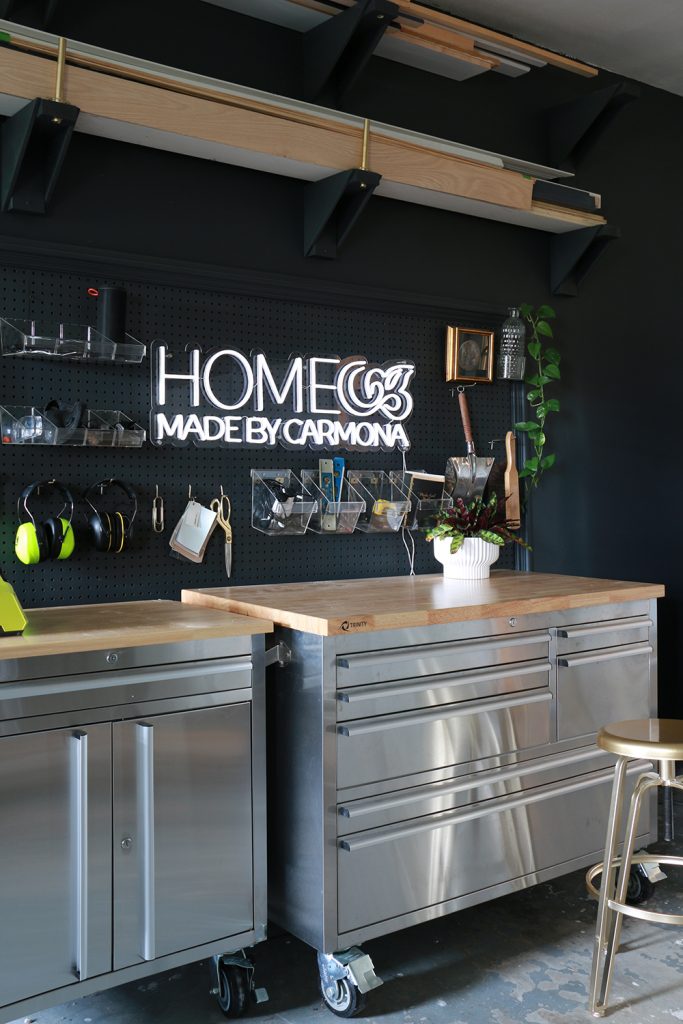 Some of you are probably wondering how smart or safe it would be to put a Yellowpop neon sign in the workshop.
Because it is made with PVC tubing, it is unbreakable and doesn't increase in temperature. That safety factor was pretty important to me! It's nice to have peace of mind.
Installation & How This Product Works
Installation was quite easy! The LED's are mounted on an acrylic backing with holes, which makes the process simple.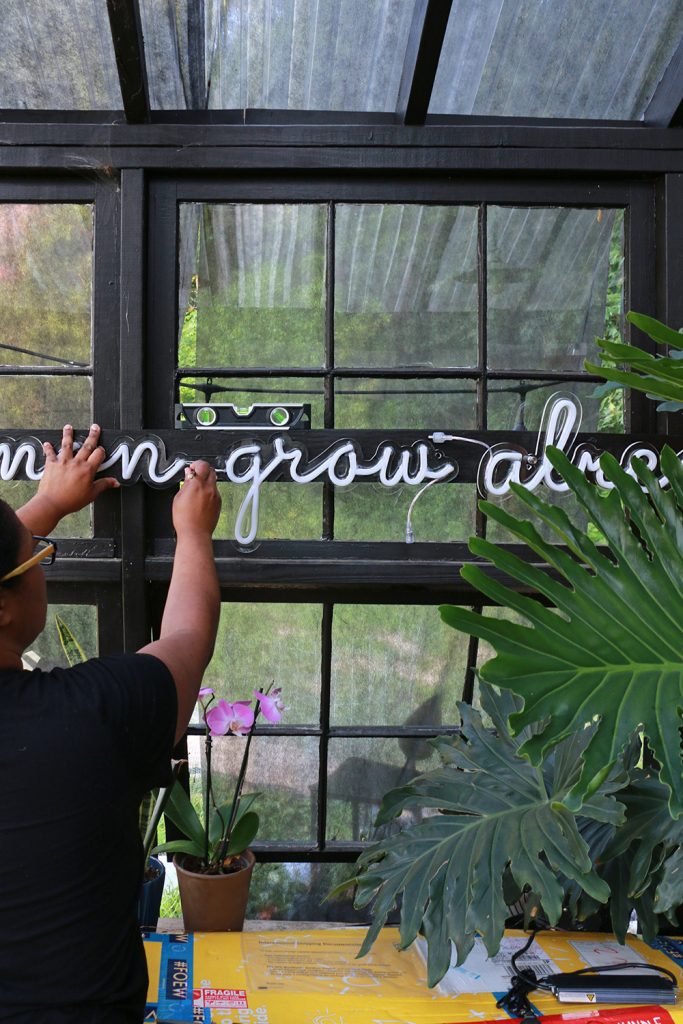 It's as easy as marking the holes, drilling guide holes (or insert the provided drywall anchors), and screwing on the provided mounting hardware.
You could also opt to add 3M Command strips to your order. But I think the mounting hardware looks pretty awesome… plus it gives it that floating effect.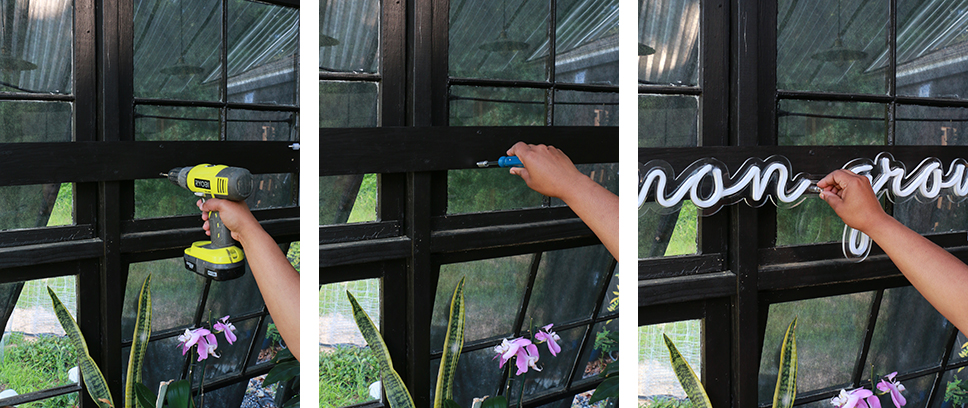 It is lightweight, so there is no need for a second pair of hands when installing. It took me less than 10 minutes, and I did it solo.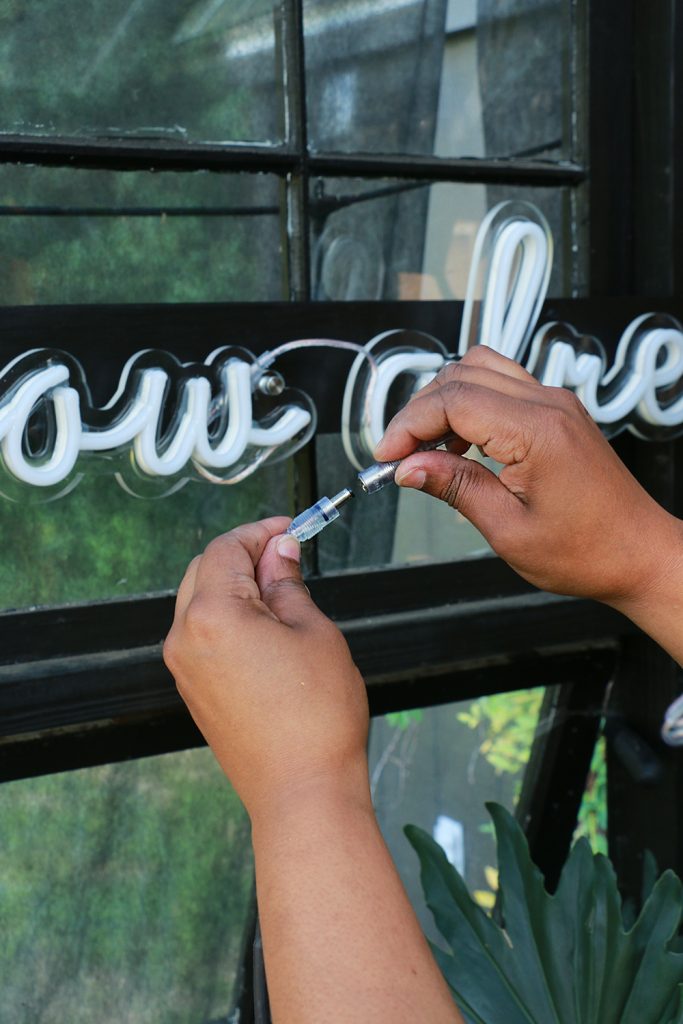 Sit Back And Admire!
Doesn't it look so good? It really adds a fun flair that wasn't there before.
Here are the Yellowpop fast facts you probably want to know:
Made with PVC tubing
Sturdy unbreakable material
Doesn't increase in temperature
Has low energy consumption
It is affordable!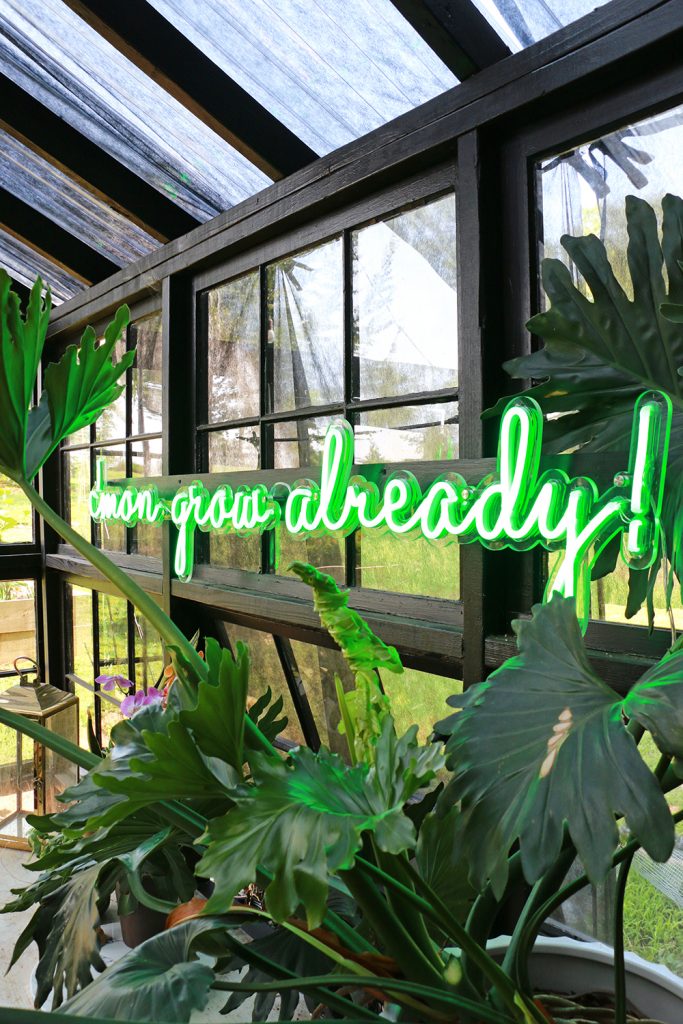 Your rooms are just waiting to be full of spunk and personality! So, what are you waiting for?
*Special thanks to Yellowpop custom LED neon signs for sponsoring this post!


If you like this, check out more on the greenhouse build here, and the garage workshop remodel here!