It's time for the It's A Colorful Life Fall home tour, hosted by our fearless leaders Jennifer from Dimples & Tangles, and Jewel of Jeweled Interiors! Wow, can you believe it's already fall? You know what, I'm okay with this year coming to an end. Just don't forget to all yell "Jumanjii" on New Year's Eve, or we'll never be able to escape this crazy game.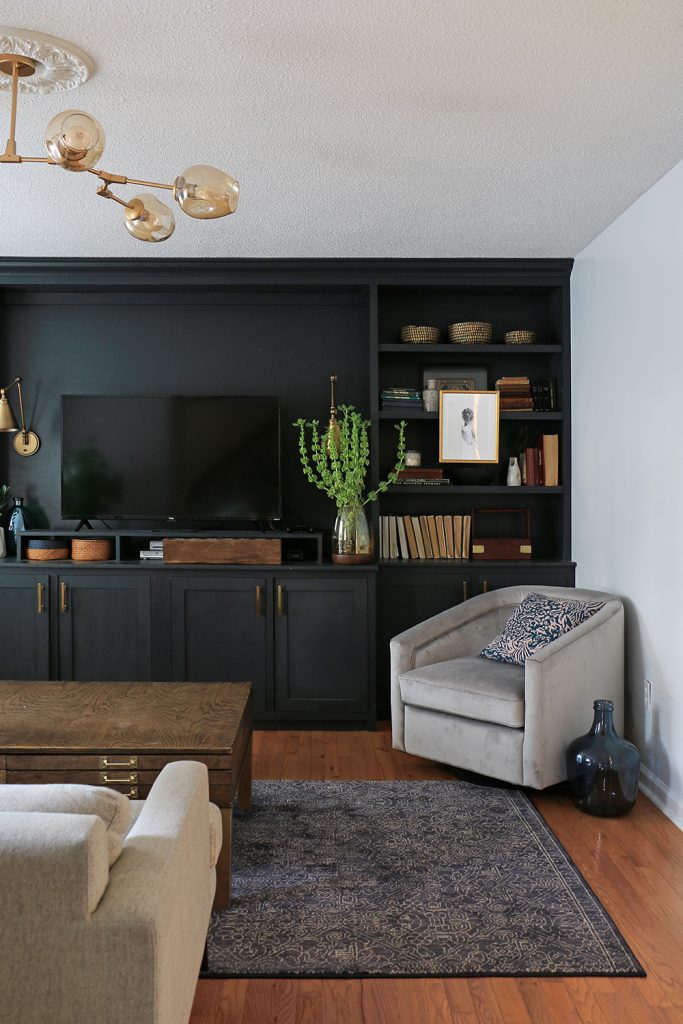 If you are coming from BD Interior Design, welcome! Or wherever you are coming from, we are thrilled to have you following along! Don't forgot to visit each fall home tour of the rest of our group. Links will be available at the bottom of this post.
Fall Shelf Styling
The first space I want to share with you is my living room. I styled the bookshelves for a bit of a fall vibe, and I'm loving it!
I decided to pull all my 'fall' colored books together, and add more earthy tones to the overall room.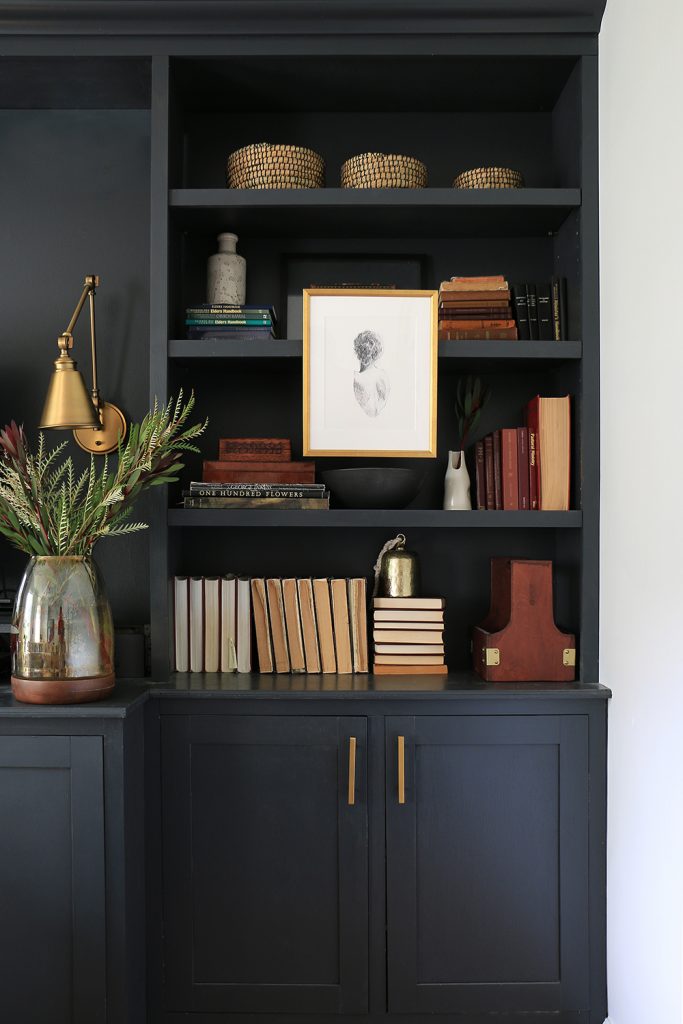 I've said this before, and I'll say it again, there are no rules about decorating for a season. I'm not a true seasonal design person, but I love bringing in flowers and leaf clippings that are seasonal.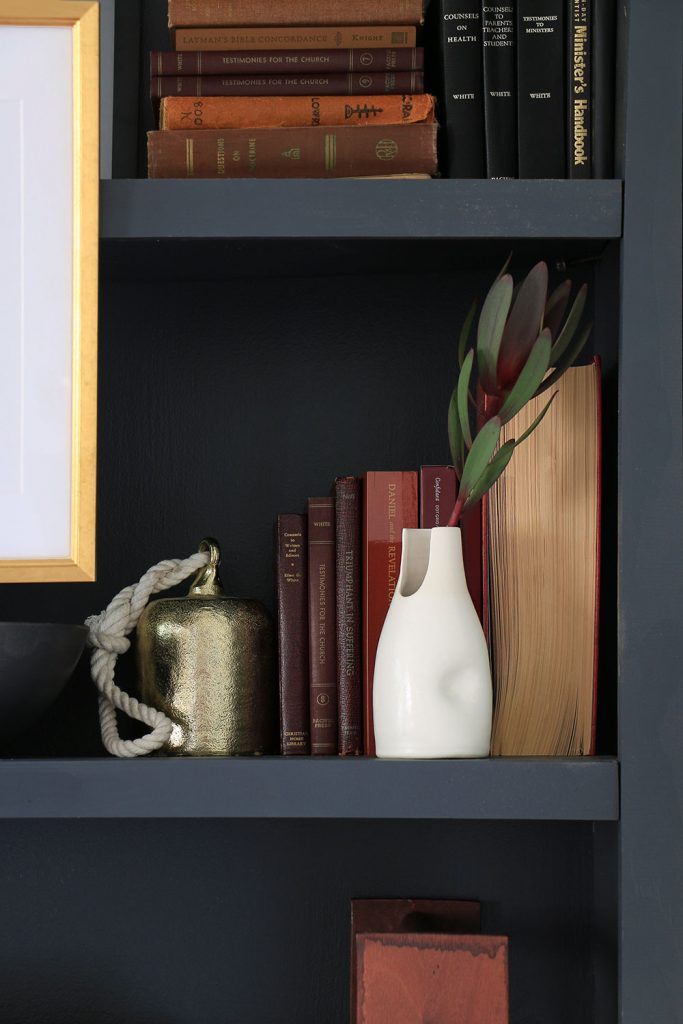 Truth be told, while I love all things fall, pumpkins are always being made into pie, and frankly I really know what else constitutes 'fall' décor anyway. So fall colors and flowers will have to do.
All Things Cozy
Well, I suppose if I'm thinking fall, I do think of all things cozy. Curled up in a corner somewhere with a warm throw, resting my arm on a soft velvet pillow, and reading a good book with a cup of spiced tea.
So yes, out come alllllllll the throws. I mean, every armchair, every sofa, every ottoman. I channel my best Oprah Winfrey, and then "you get a throw, you get a throw, everybody get's a throw!!"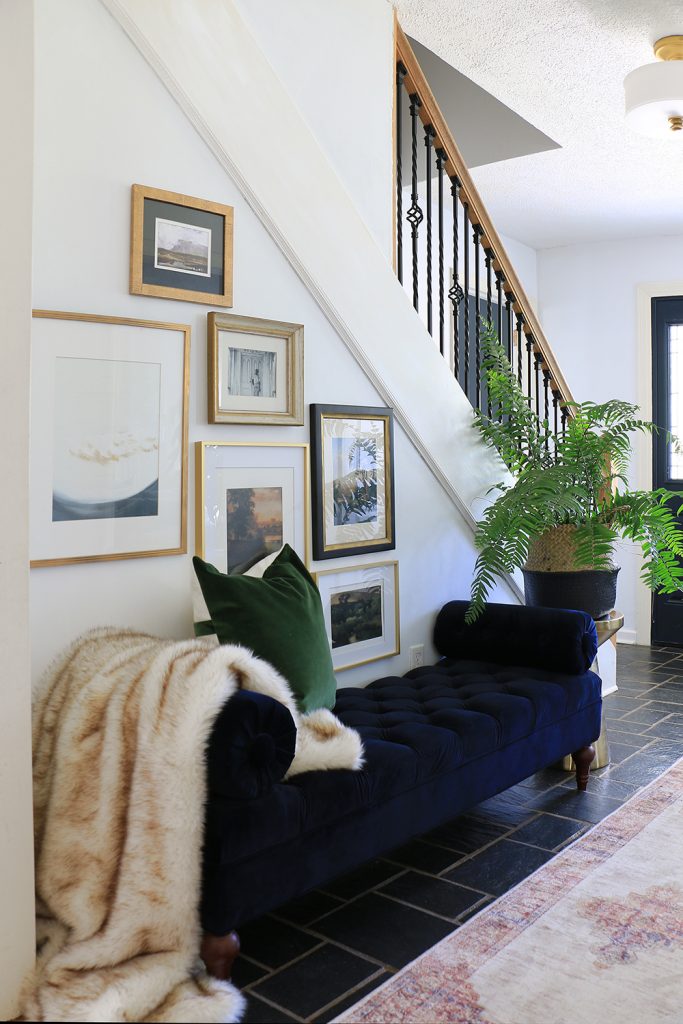 Yep, this is definitely the time of year when that little nip in the air causes me to gravitate towards all things furry, velvety, and all around cozy.
My husband hates it, but I always bring an extra fuzzy or heavy throw into bed with us. It stays on my side, because I'm always so cold, but somehow it always ends up at my feet my morning, so why do I bother?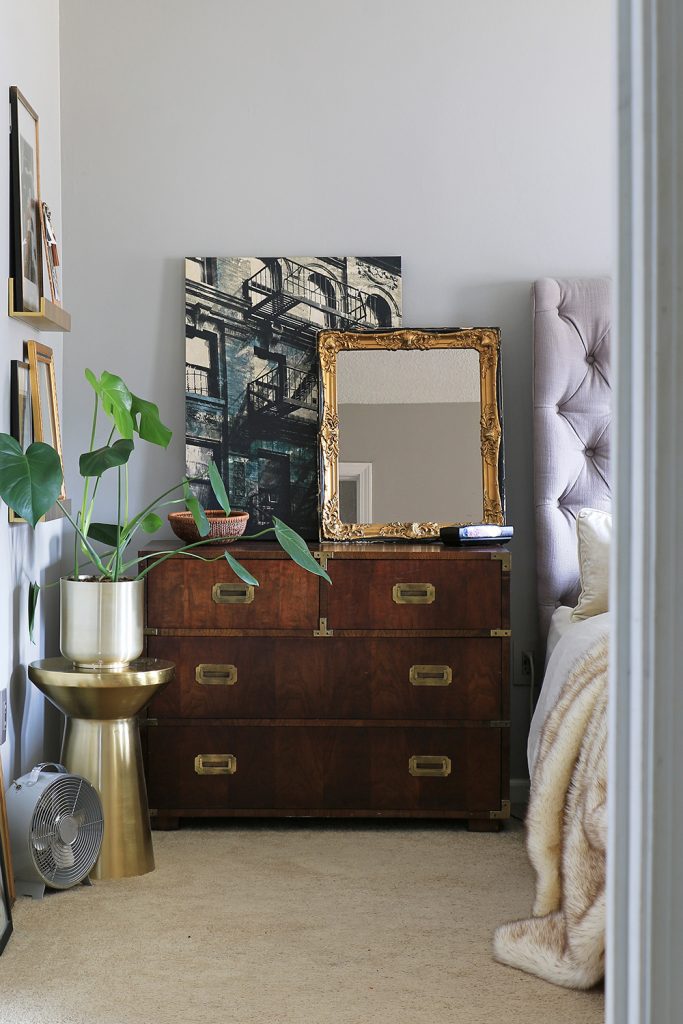 I realize that these pictures are of our bed side tables, and not our actual bed. But since Covid started, our bed is almost never made. Haha! Let's just say one of us is always working from the bed, and it's not me…always, it's not always me. *sheepish grin*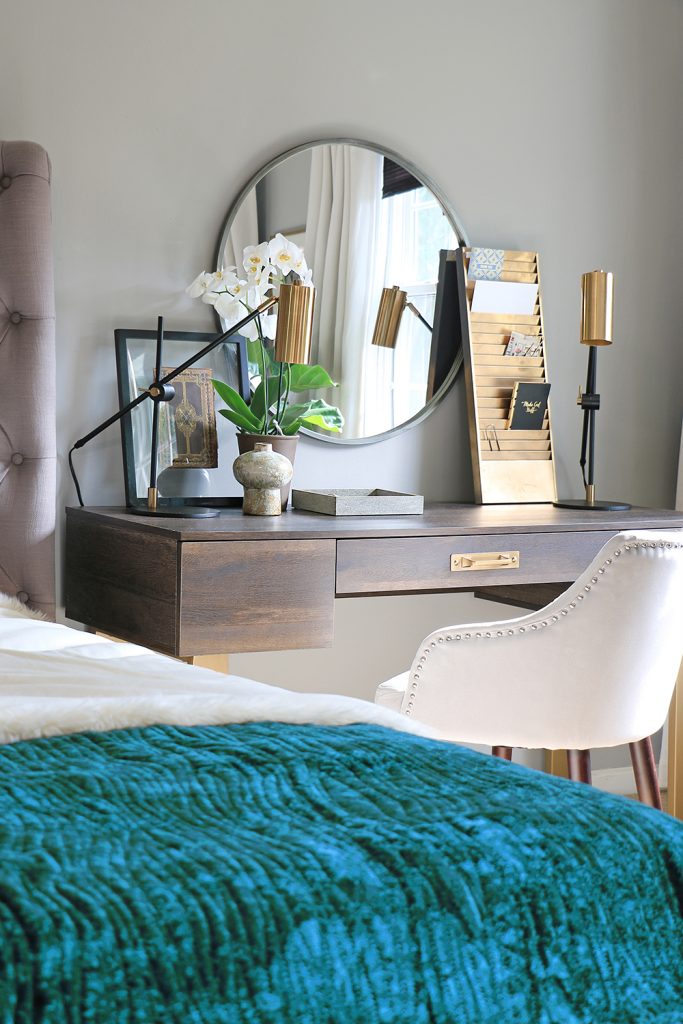 Magnolia Leaves, Magnolia Leaves, And Just A Few More…Magnolia Leaves
My other idea of seasonal decorating is apparently magnolia clippings. Not because that is the time of year my magnolia trees are green. Oh no, they look great year round. But it would seem that I don't get desperate enough to clip branches from my small magnolias until all the other flowers and foliage are gone during the fall and winter.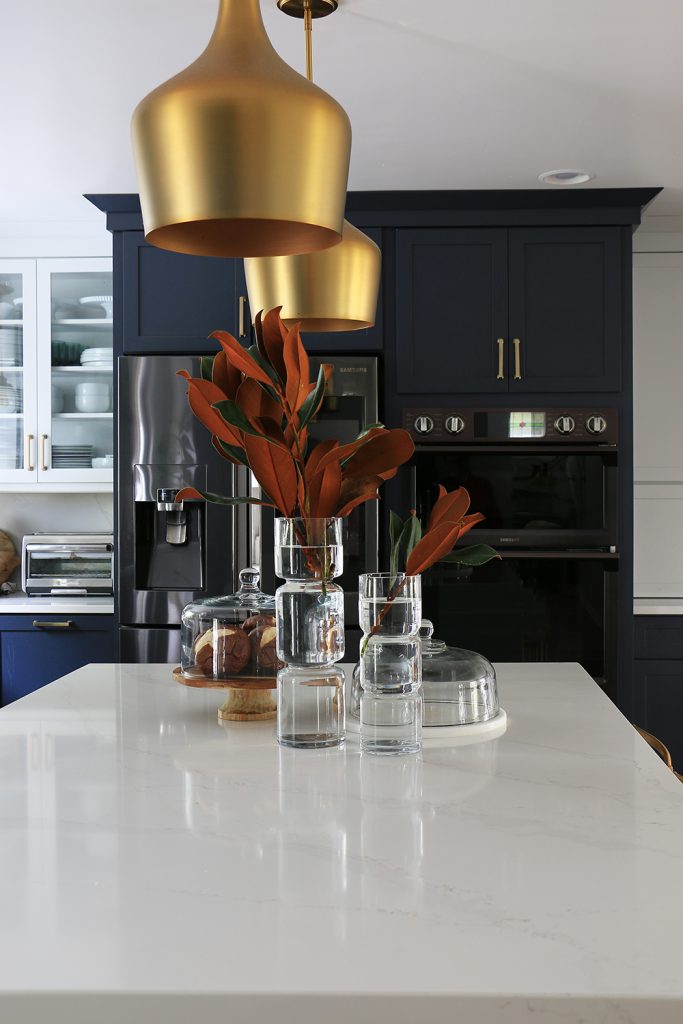 During the rest of the year, my 16 acre yard is literally blooming with new possible centerpieces.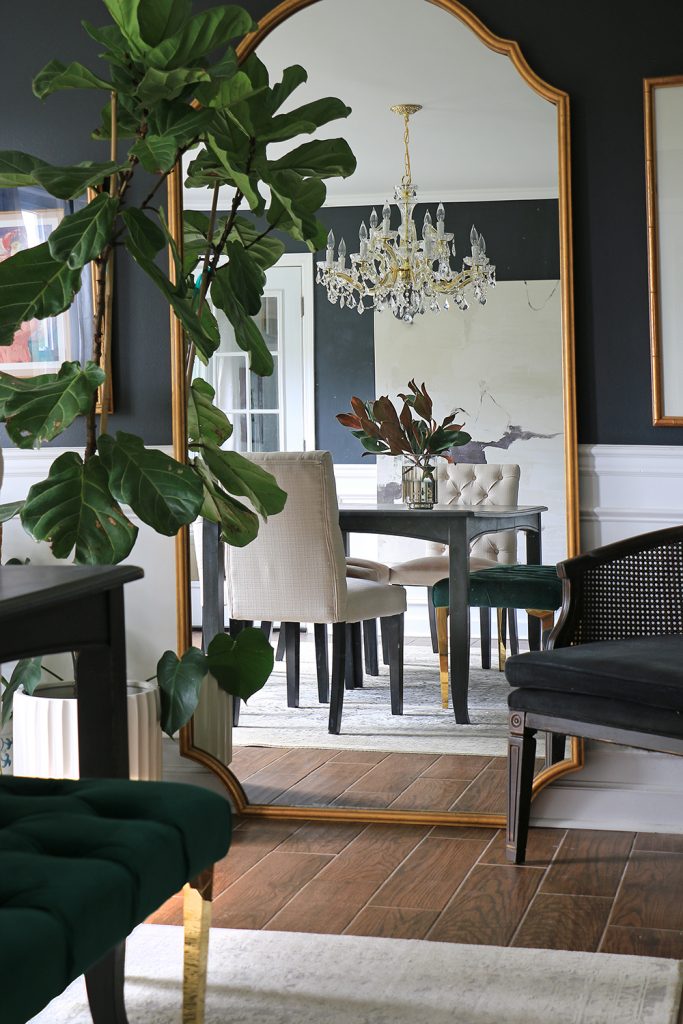 But during the winter, it's pretty much just a barren wasteland, a few evergreens, and my small magnolia trees.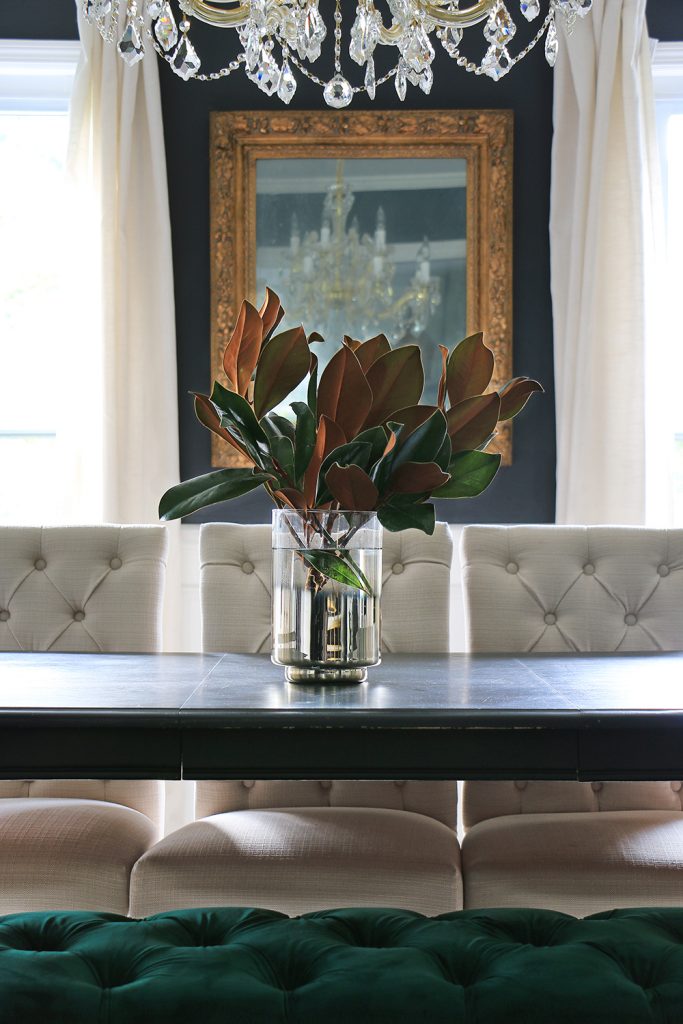 Okay, don't make fun of me, but seriously, I put those little guys everywhere! See if you can spot the magnolia clipping in this photo. *forehead smack*
It's obvious I should stop being stingy and go buy some cut flowers or something. But hey, I like salvaging clippings free from the yard.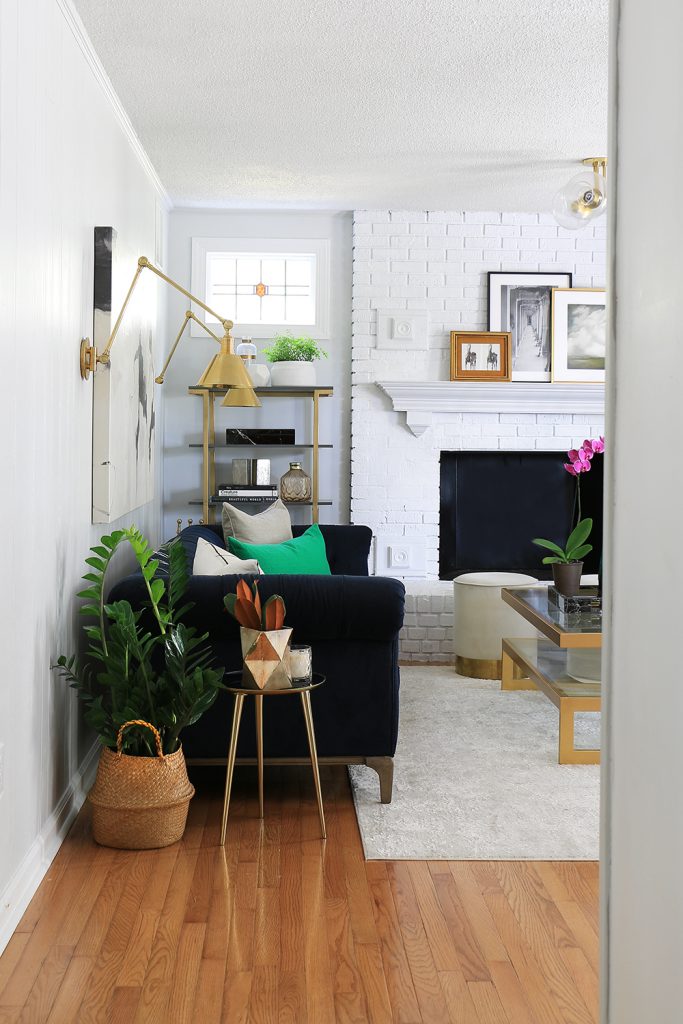 Oh wait, juuuuust in case that wasn't enough magnolia's, how about a faux one for the road?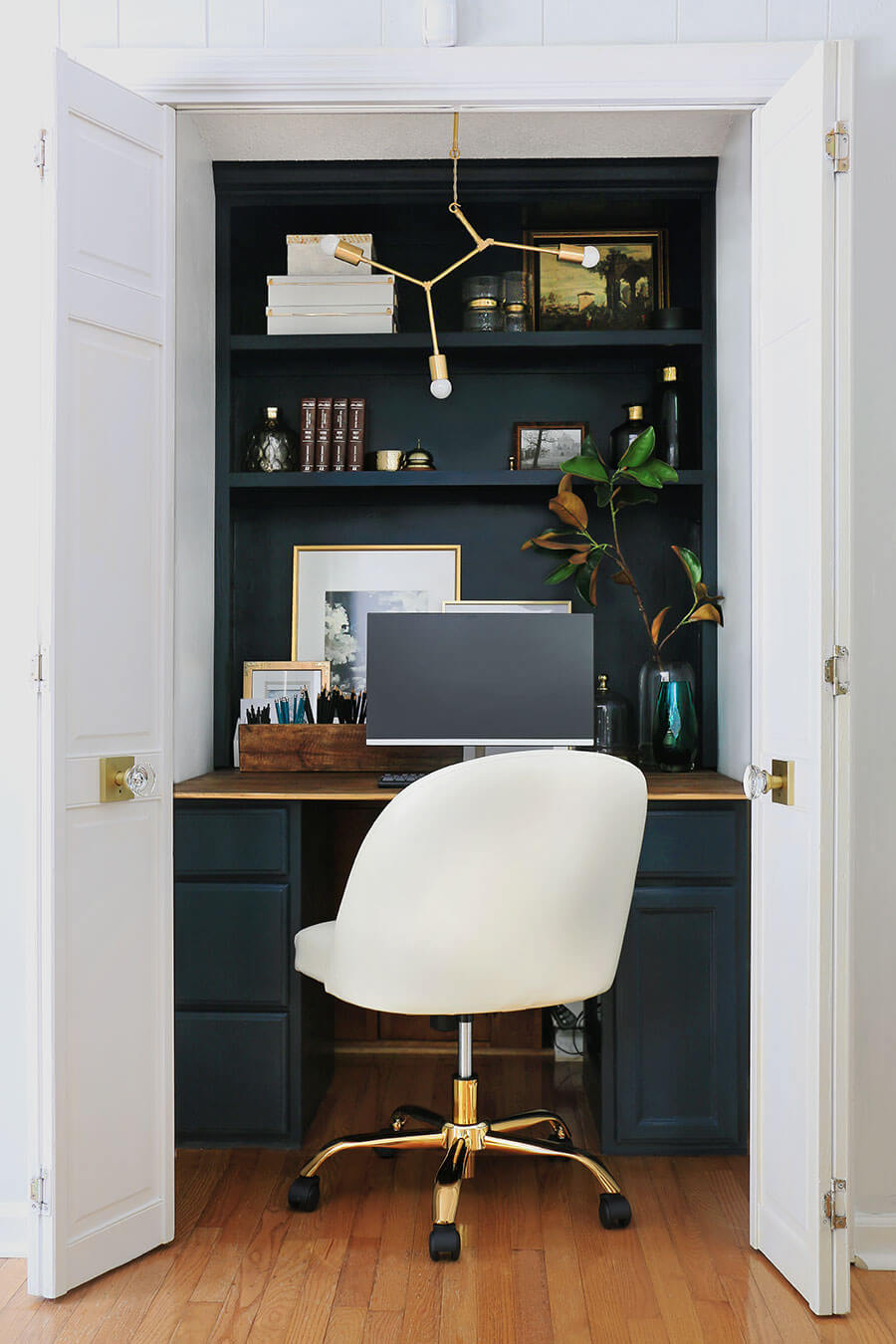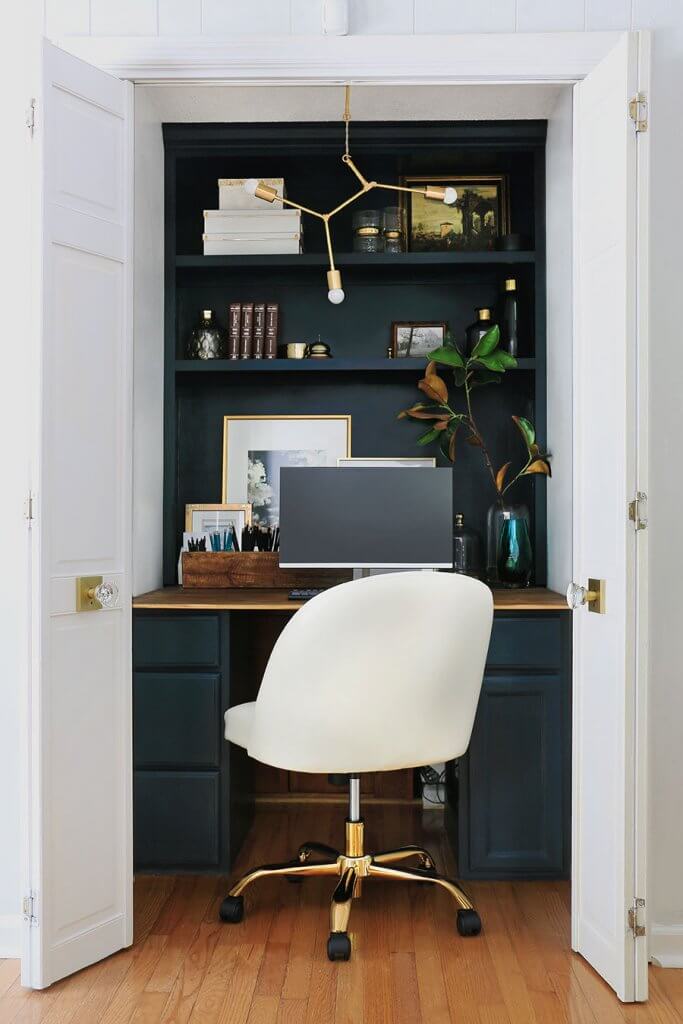 Okay, well so far we've learned two things.
#1. I don't know how to decorate for the fall season. Insert suggestions here people.
AND
#2. My magnolia trees are pretty much just a twig leftover. Also, I need more winter blooming plants.
Thanks for following along with my fall home tour, my crazy self, and my decorating adventures! Next up on the list is the talented Zig and Company, and you are in for a treat!
See The Rest of These Awesome Home Tours…
MONDAY:
TUESDAY:
WEDNESDAY:
FRIDAY:
Join us on Instagram by following #ItsAColorfulLifeTour