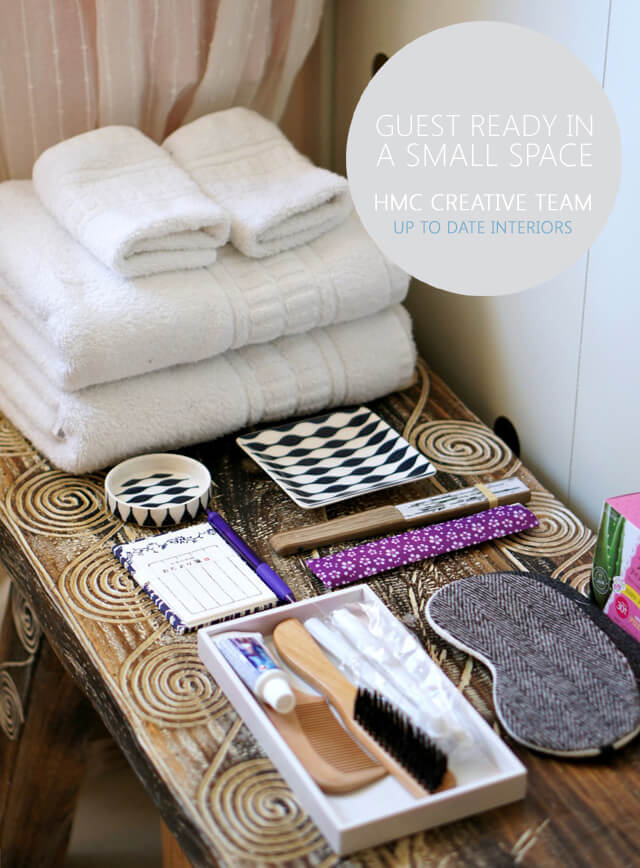 [left]
Hi there! It's Kathy from Up to Date Interiors again. Can you believe it's time to start pre-planning for the holidays? Having a spare room for guests is ideal but some of us just don't have that extra room! Since we love having our family visit us in Japan in our little Okinawan rental, we've learned some tricks for accommodating our guests in style and comfort without a designated guest room.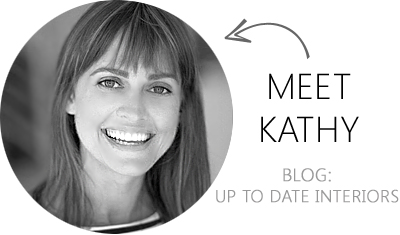 Here are some tips for creating a cozy guest area in a small space.
First, find a spot in the house that provides privacy if possible. This could be an office, a child's room, or even your living room.
If you are using an air mattress, add a foam mattress topper to make it softer (and warmer) to sleep on. Create a cozy sleeping area with nice bedding and extra blankets and pillows. Leaning pillows against the wall at the head of the mattress to create a headboard will make it easier for your guests to relax.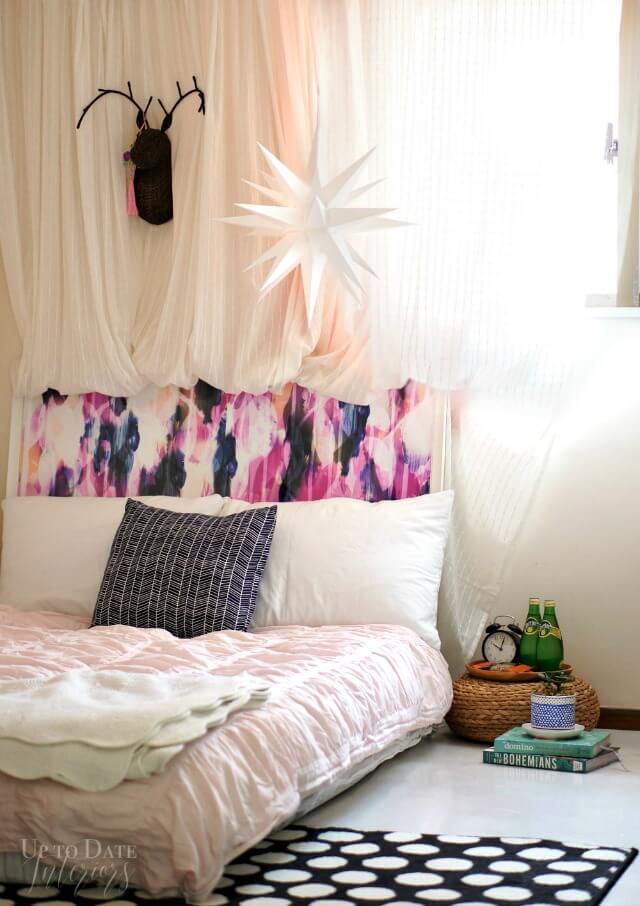 Provide a "bedside" table using a tray, ottoman, or stool. Make it easy for your guests to grab a glass of water or the alarm clock with the help of a little elevation!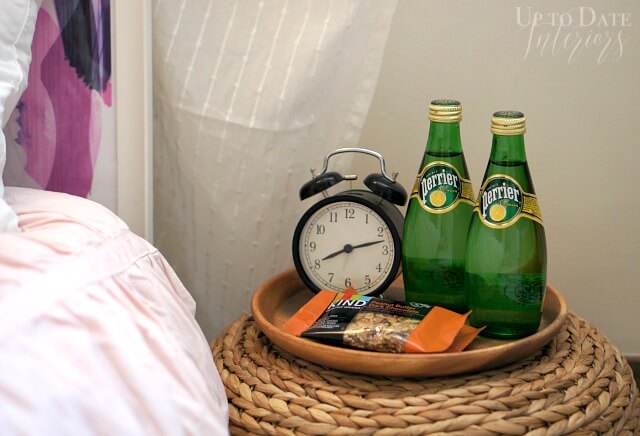 Set out enjoyable reading material. When you have a small space, it might not be practical to have a tv in the guest area. Let your guests wind down in the evening with favorite books or magazines (sudoku anyone?) and make sure there is adequate lighting.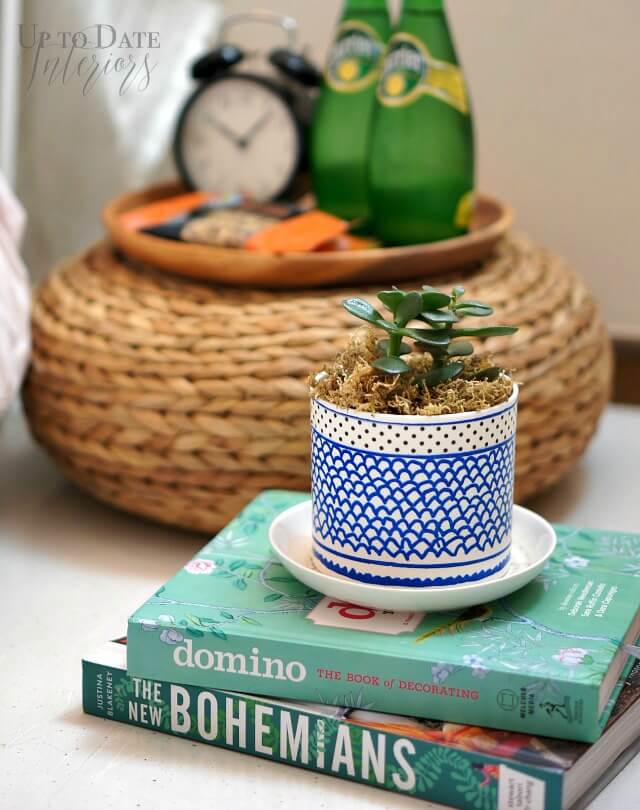 Set out small dishes for jewelry, toiletries, and towels near by. Use a bench or chair to display guest items so it can double as a luggage rack.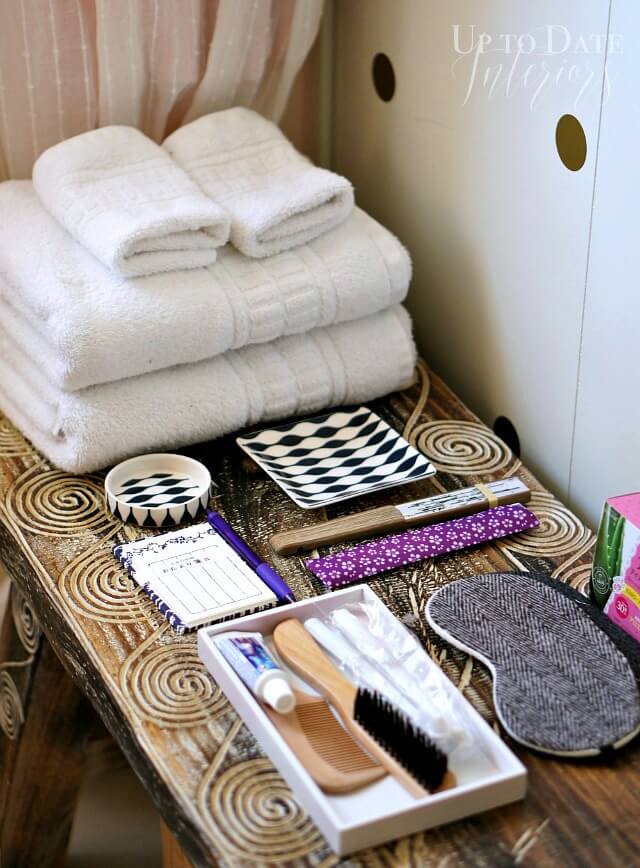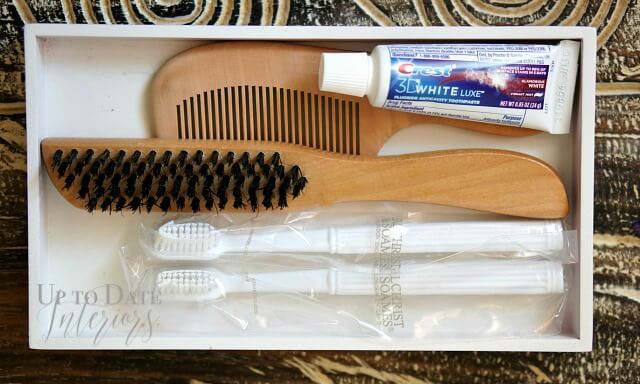 Add other little touches to make your guests feel special like stationery or notepad for jotting down thoughts about their fun visit and wonderful hostess. 😉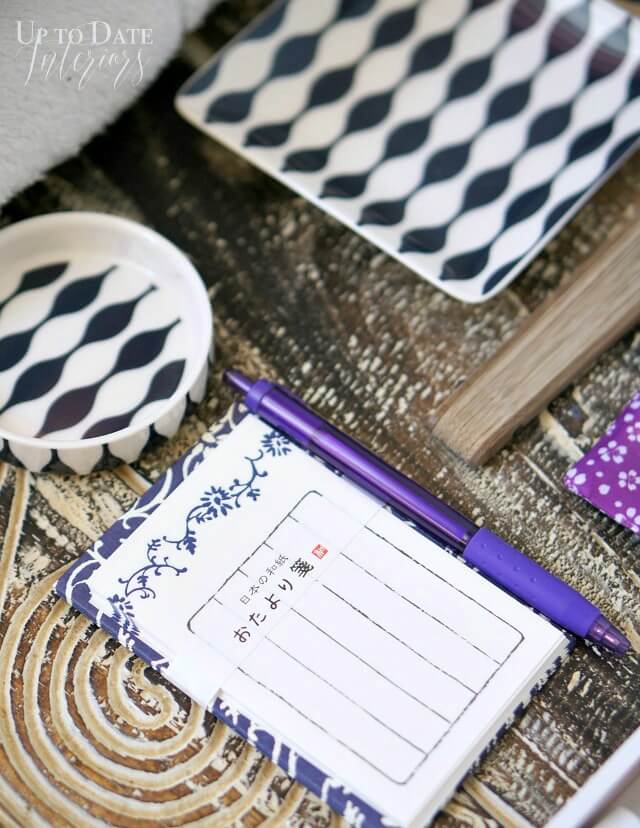 If guests are sleeping in a common area or somewhere where there's light coming in at night, lay out sleep masks to aid in a good night's sleep!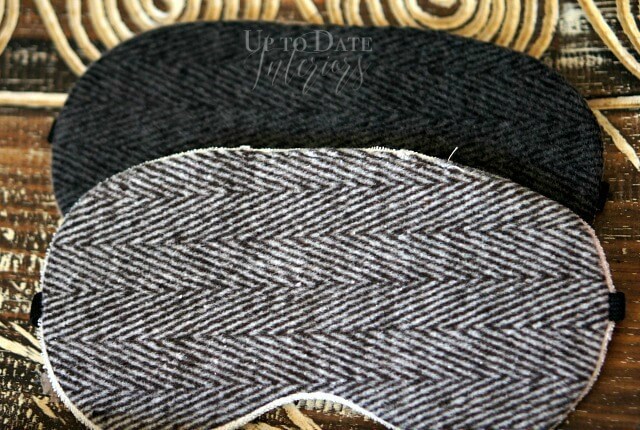 If possible, hang empty hangers and empty a drawer for long-term guests. This will help keep the guest area clean and less cluttered which can be harder to manage in a small space.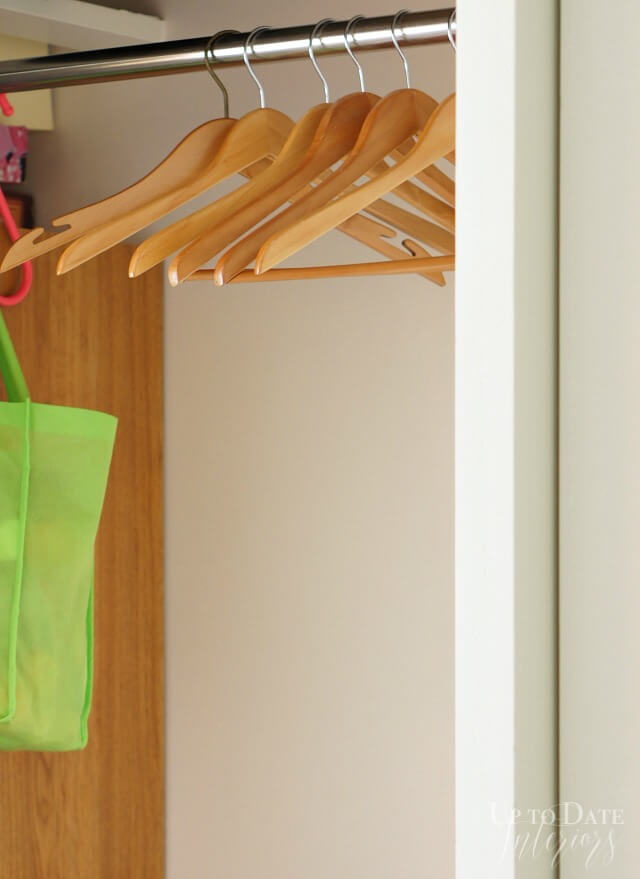 Don't forget to provide your wifi password, a house key, and local maps!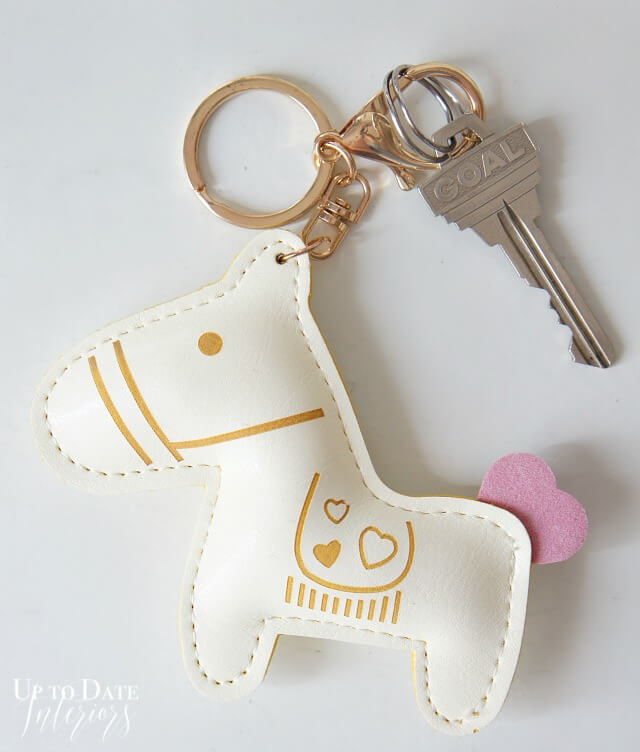 Other things to think of; house slippers, guest robe, and extra throw blankets in the living area.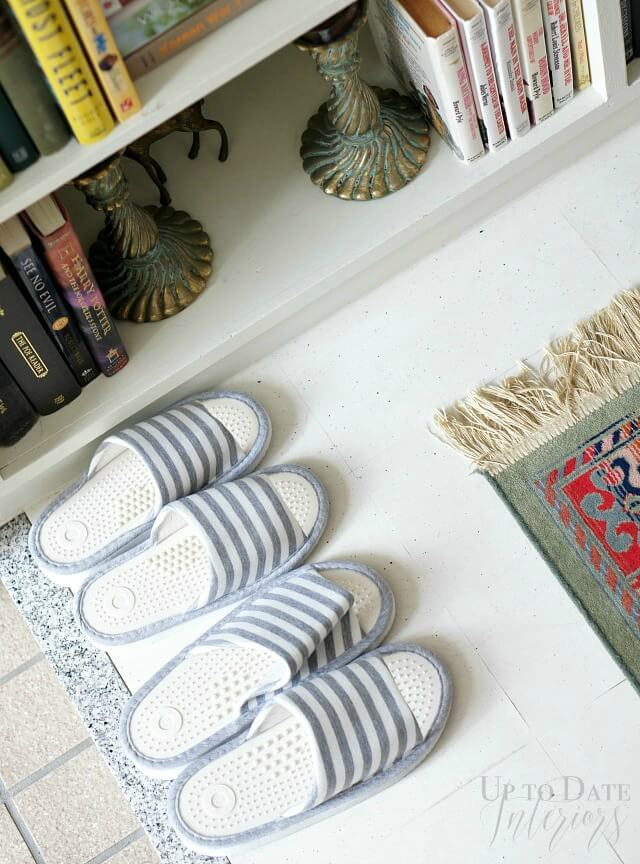 If your small abode only has an eat in kitchen or small dining room, store a folding table that can be brought out for holiday meals. Dress up with a tablecloth, linens, and china for a chic and festive dinner!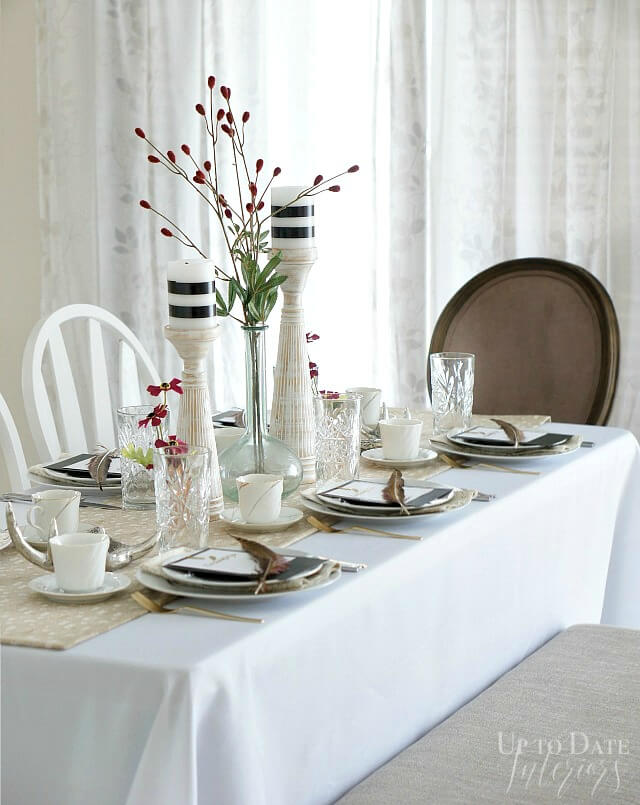 There you have it! Tips for creating a cozy guest area in a small space. Have you tried any of these? Are there special things you do for your guests?
Kathy Baugher
creator and editor of Up to Date Interiors
FOLLOW KATHY HERE