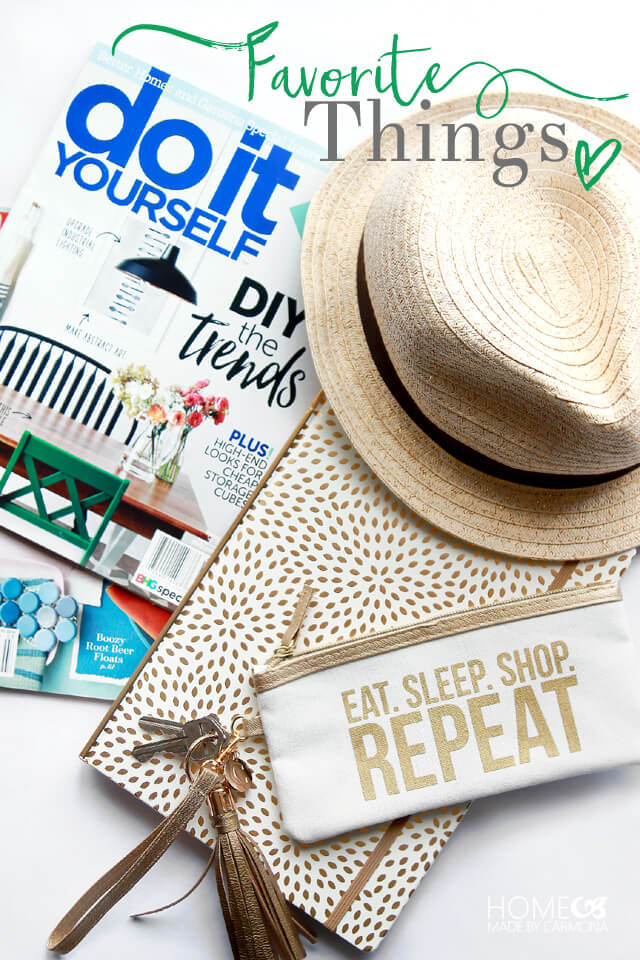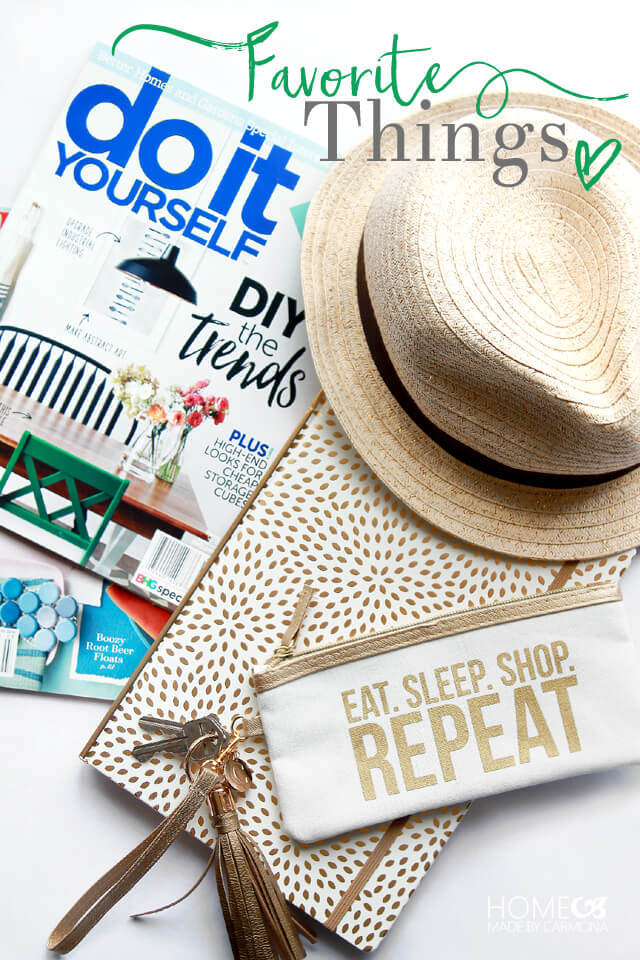 Just because I believe in an organized, streamlined approach to living doesn't mean I don't have a few hoarding tendencies of my own to battle.
I find myself going weak in the knees, eyes glazing over, and I'm pretty sure animated hearts pop out of my eye sockets.
That's right, it's confession time… I have shopping Kryptonite too. I'm usually excellent at avoiding impulse buys, I'm very frugal, and I deny myself unnecessary expenditures frequently. But when it comes to these 5 things, I find myself going weak in the knees, eyes glazing over, and I'm pretty sure animated hearts pop out of my eye sockets.
Here are my 5 shopping weaknesses, and a few ways I keep them [relatively] in check.


Whether they are makeup bags, pencil bags, or any other type of small zippered bag…if they are cute, I want them. Unfortunately, they are usually well under $10, which makes them all the more enticing.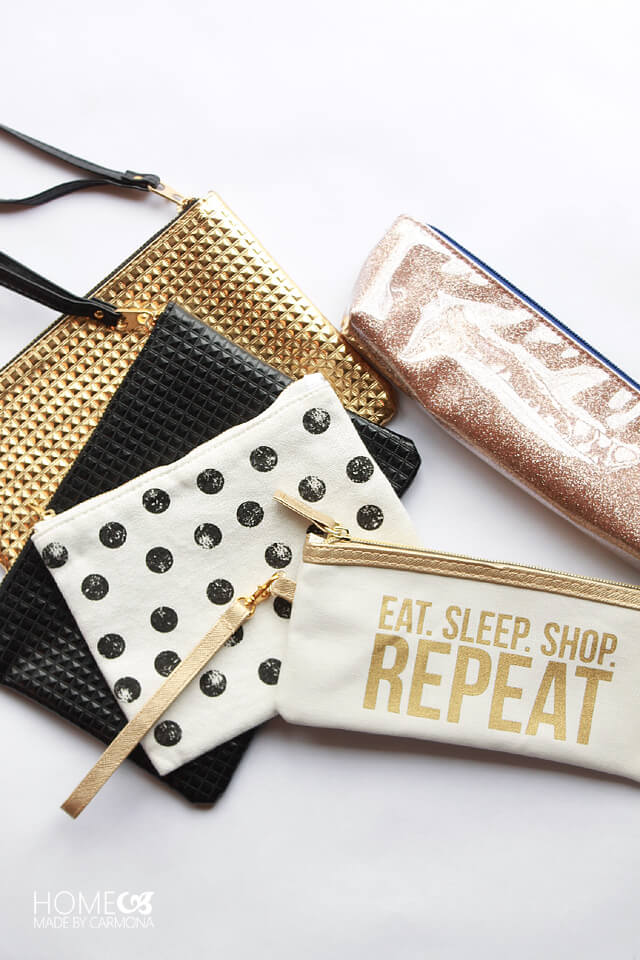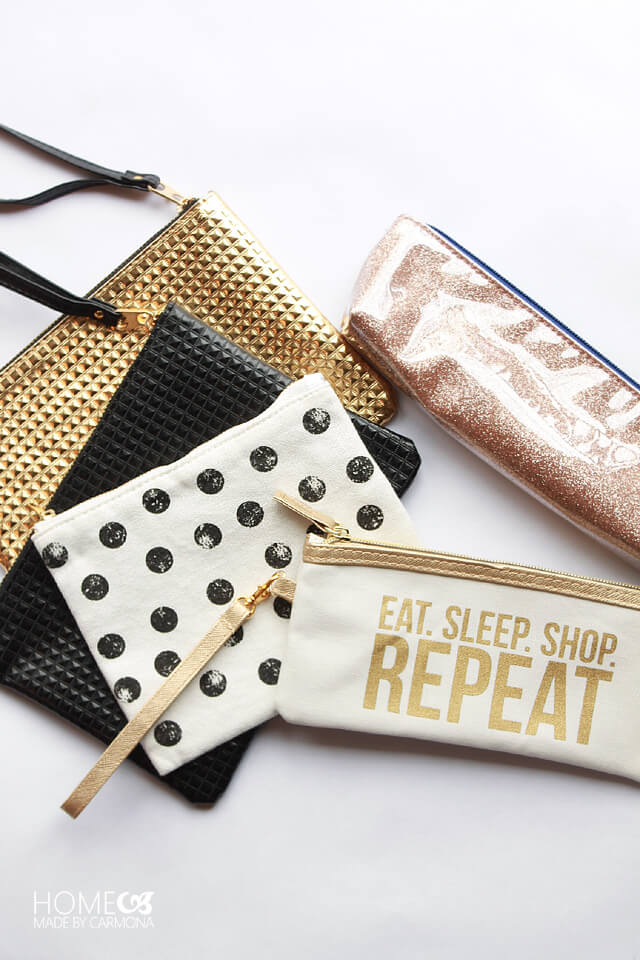 MY RULE: I have to determine if there is a specific area of use for the pouch before making the purchase. However, I can't just figure out if it has a use (I'm sure I could make something up), it has to be an organizing task that will be accomplished within 24 hours of that purchase. It has to be a current need; meaning something that is disorganized to begin with could use it. Then it has to be a steal of a deal!
For example, gold pencil bag #1, and black pencil bag #2 were a steal, on sale for under $3 each. However, if my purse had already been organized, I would not have allowed myself the purchase. I use these three pretty little babies to keep my purse well organized, so I don't need to dig to find something. How I organize my purse is an entire post on it's own (soon to come).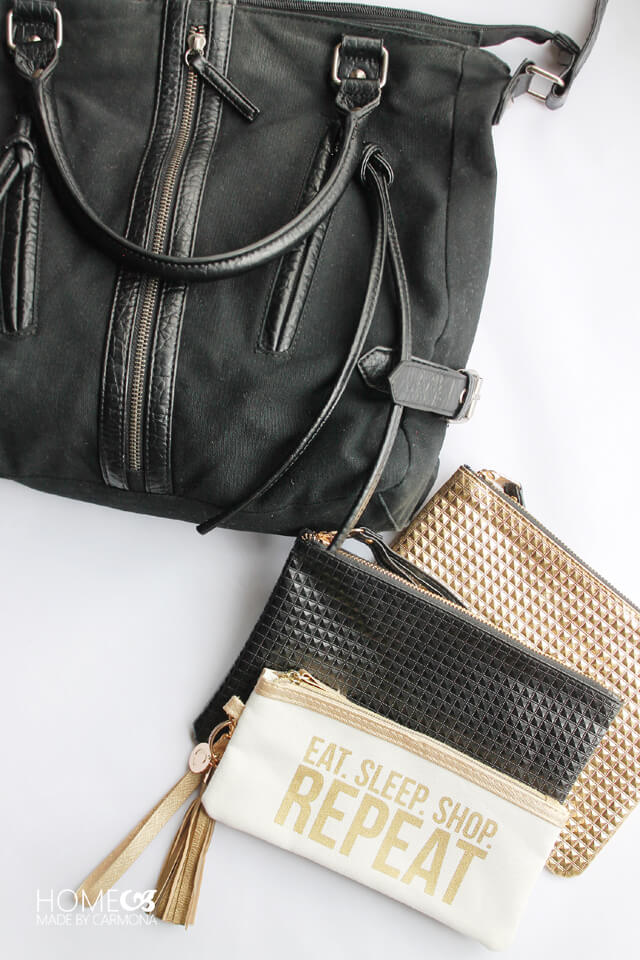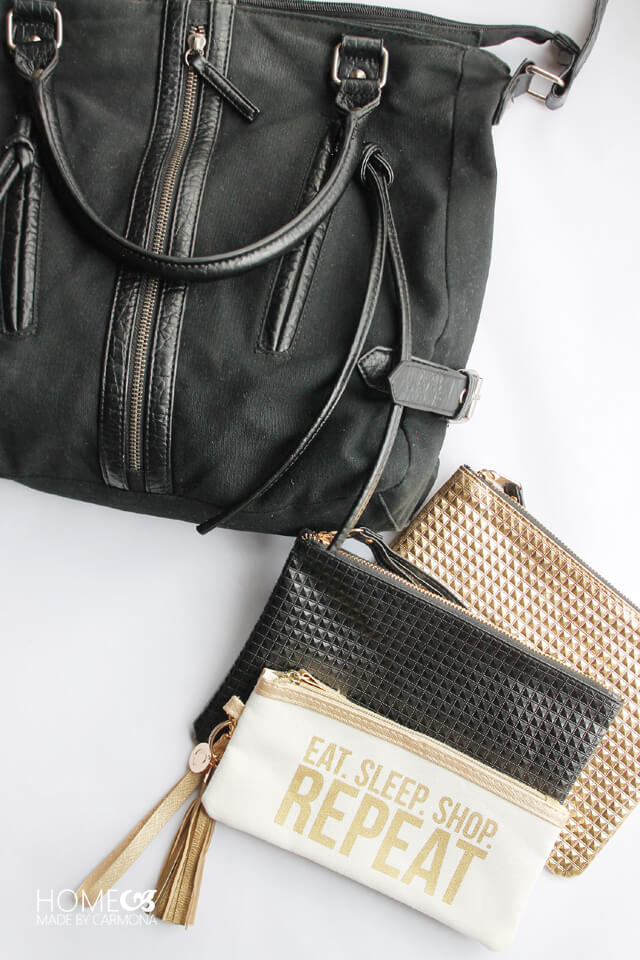 This lovely sparkly little bag holds my makeup, which I rarely use, so it stays tucked away in my bedroom. I'm pretty comfortable having imperfections, and like to keep things au naturale. I probably don makeup a few times a year, pretty much only when I have to be in front of a camera for a professional shoot or video segment. But I keep it stored in this little bag, ready to go when it is needed.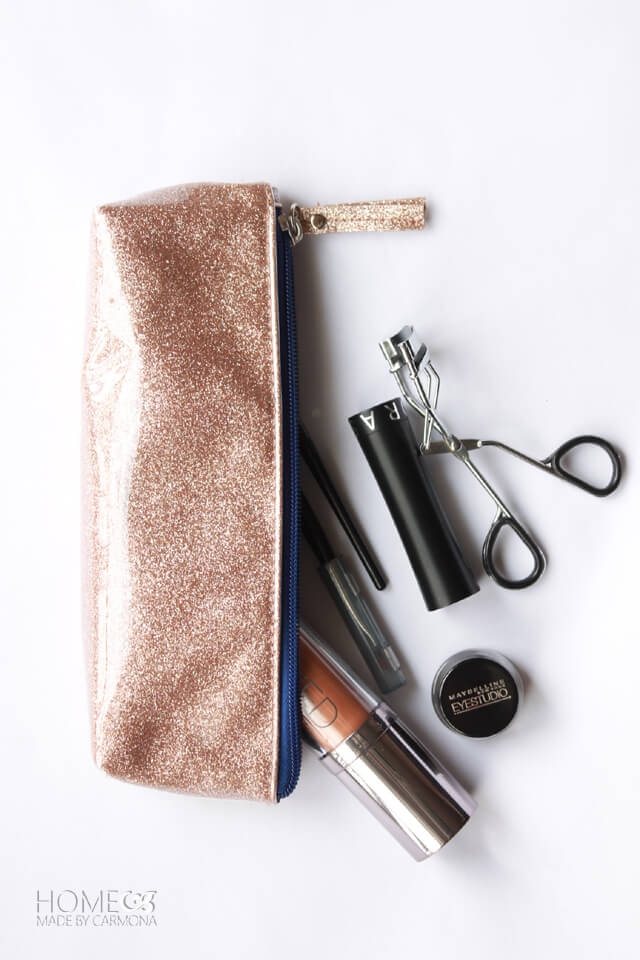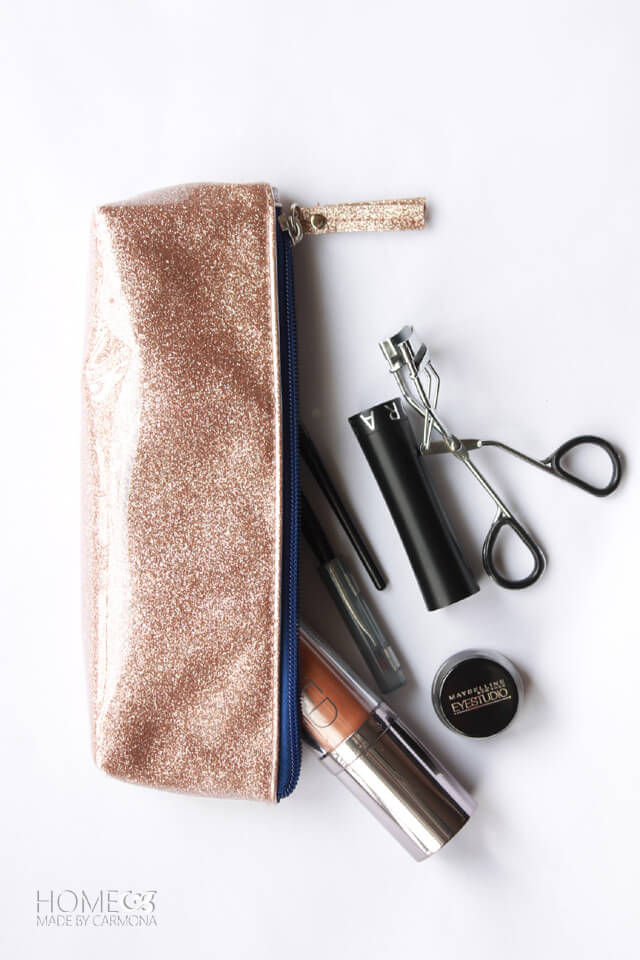 I have a few other little zippered bags, but these were just a couple examples for you of how I like to make good use of them.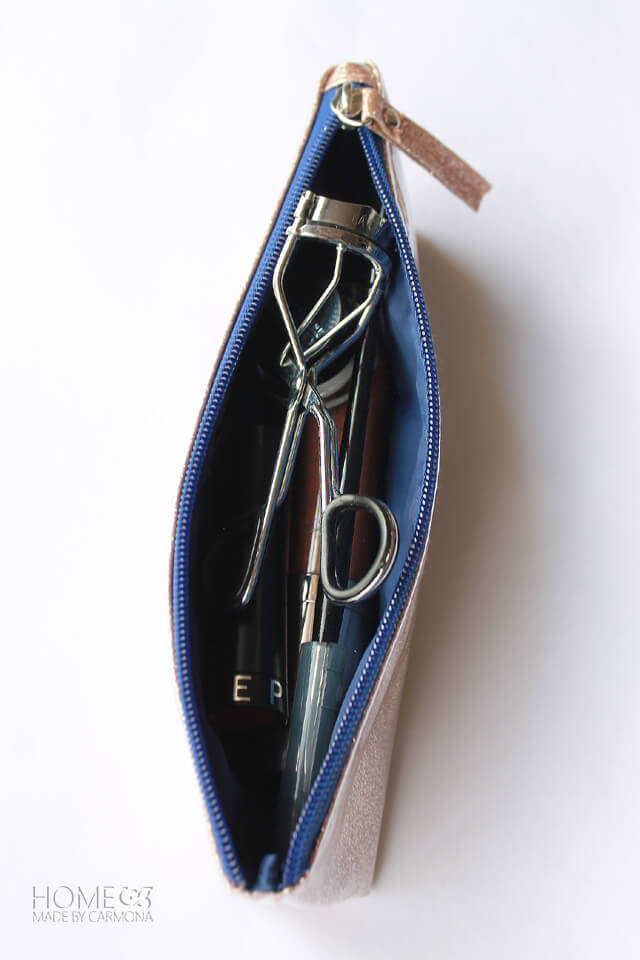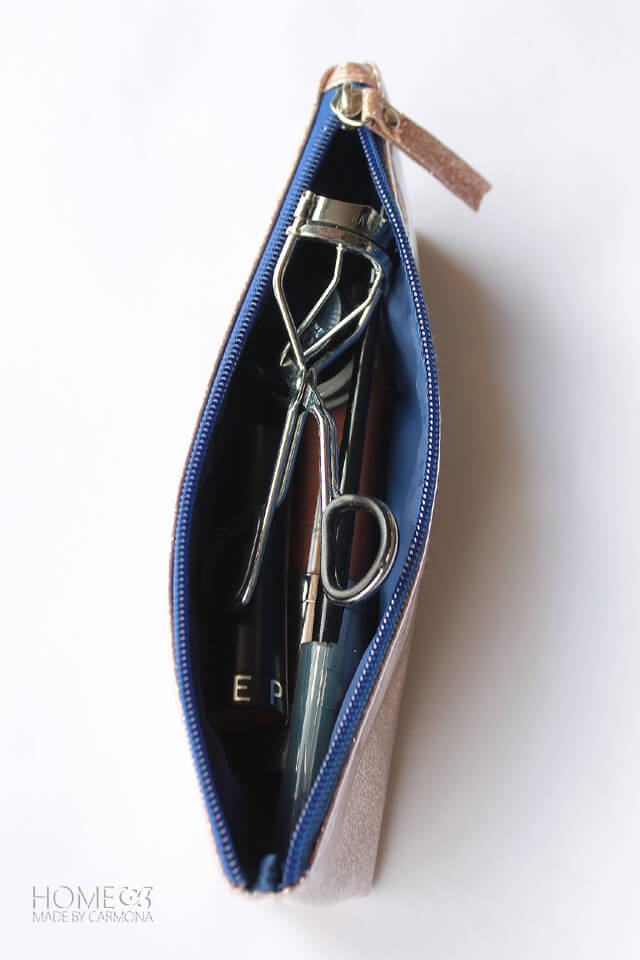 I've had this weakness since I was little. I remember standing in front of the journal section in Barnes and Nobles, and feeling my little heart thumping in my chest as I gazed upon the floor to ceiling shelves filled with every beautiful variety of journal you could imagine. I would clutch my few dollars in my hand, excited to choose which of these possibilities would come live with me.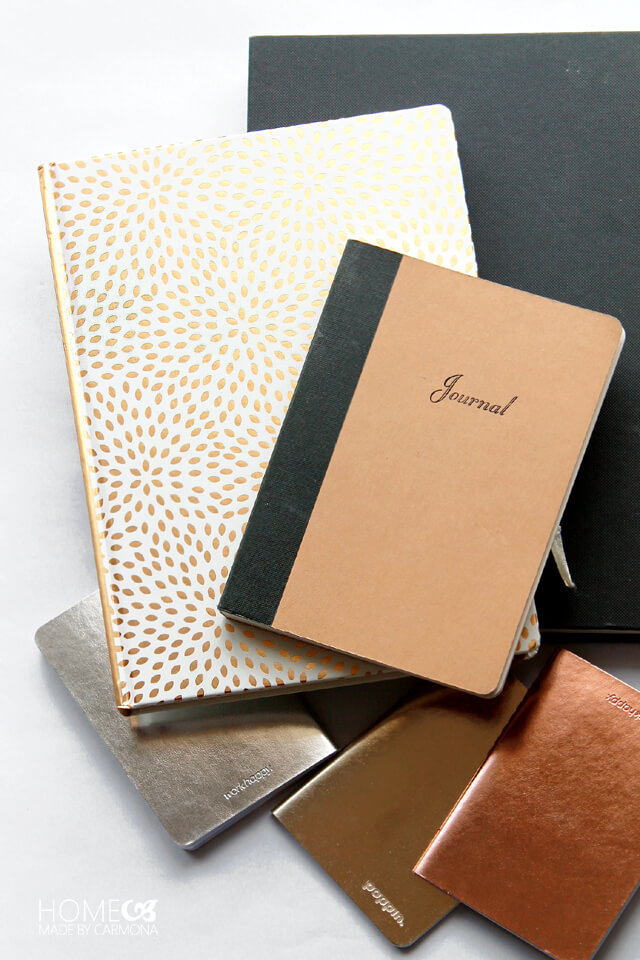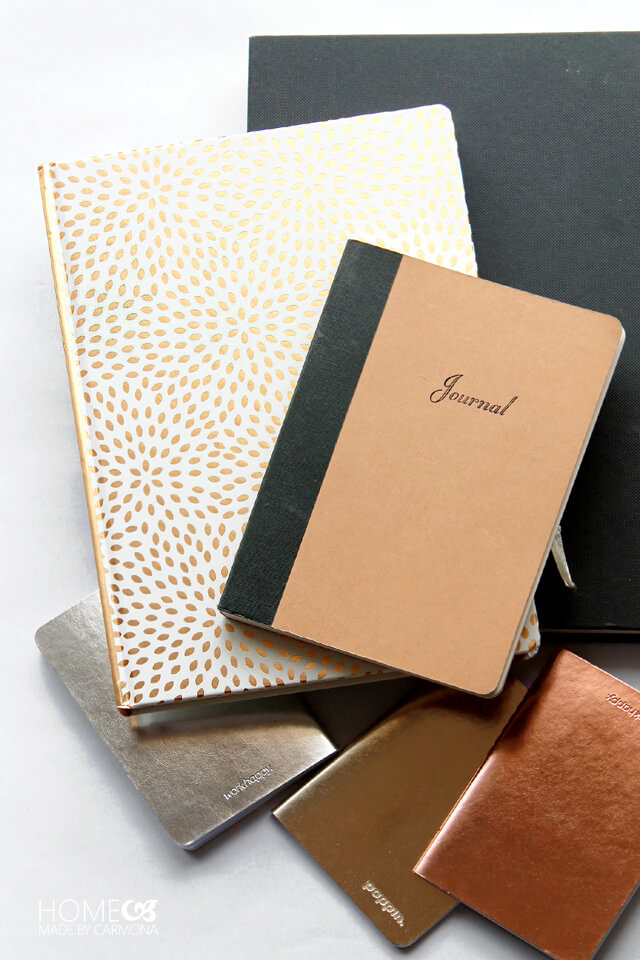 Ironically, I never was successful at keeping a daily diary. I think as an avid sketcher and a sometimes story or poem writer, all those empty sheets of paper just evoked this deep sense of possibility. Huh, now that I think about it, blogging just makes sense for me.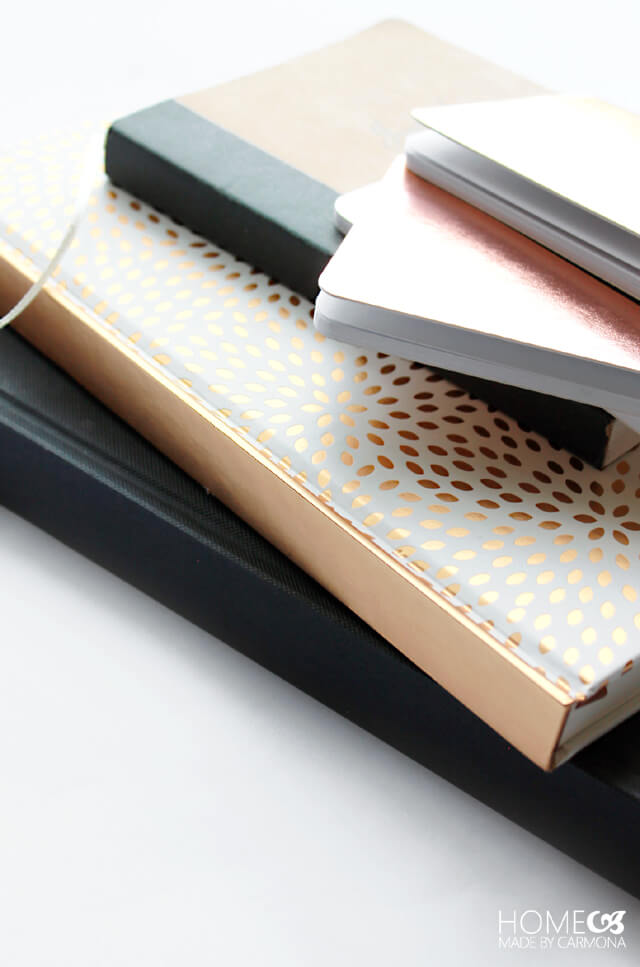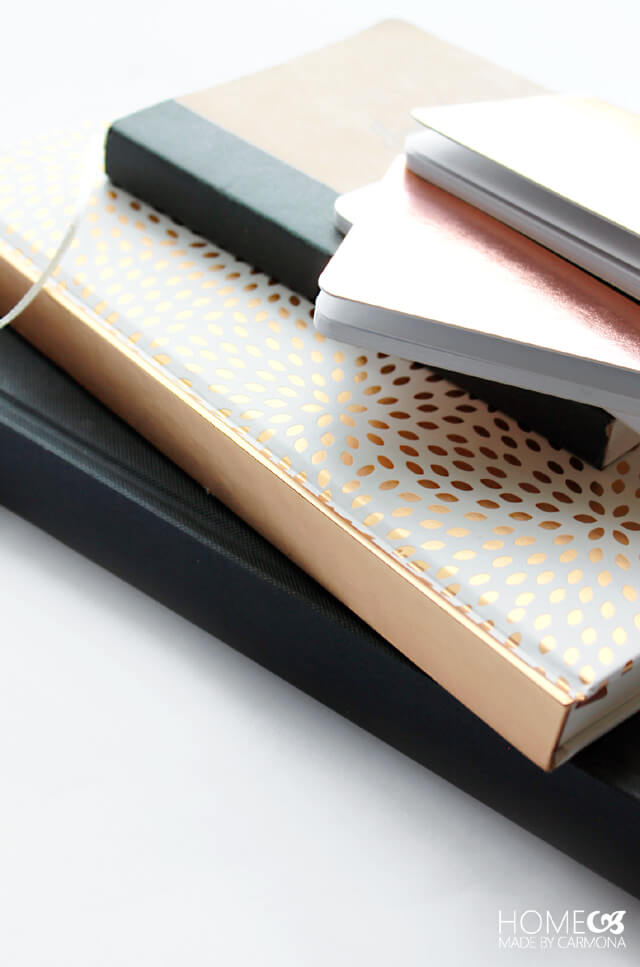 MY RULE: Every journal purchased must have a designated purpose. That means no empty journals lying around, no wasted money. Then taking it to another level, I try to use each of my journals for some good. I keep one for life planning & goals, another I journal with my girls as a mom & daughter activity, I keep one to document prayers and devotional thoughts, another I sketch and document household organizing plans…so on and so forth.


Since my teenage years, my friends lovingly teased that I was the hat lady. It was true. I dared to wear hats I'm fairly sure I couldn't pull off, and that habit has stuck with me to this day. I especially love to Fedora-it-up when going out, I'll even give it a jaunty tilt to the side.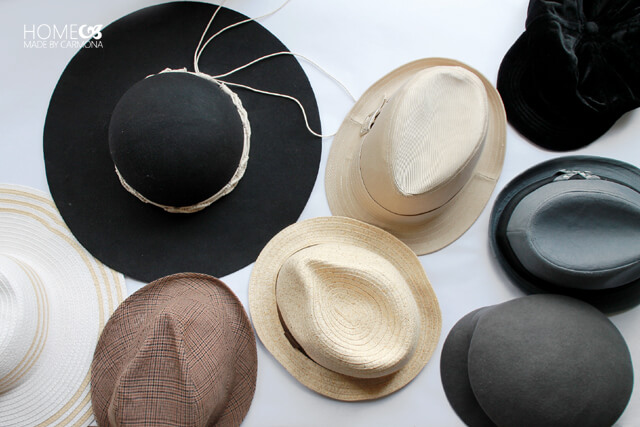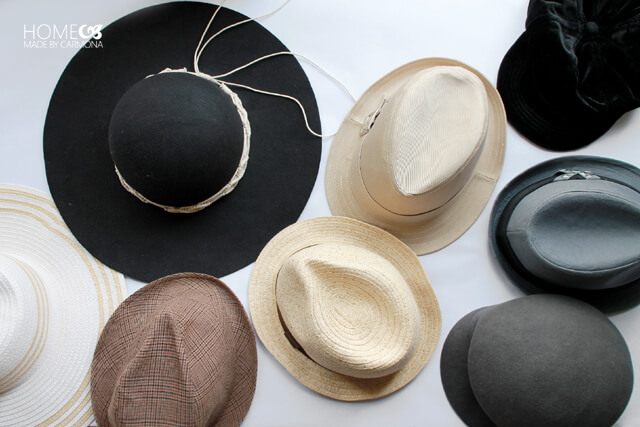 MY RULE: If I want to buy a cute hat, I had to think of two separate wardrobe changes it would match perfectly with. This ensures I will actually wear the hat, and not have it sitting in my closet waiting for the day an outfit comes along that I can actually wear it with. Then if I don't wear that hat at least twice in it's season, I sell it online. Oh, and of course it has to be a very inexpensive!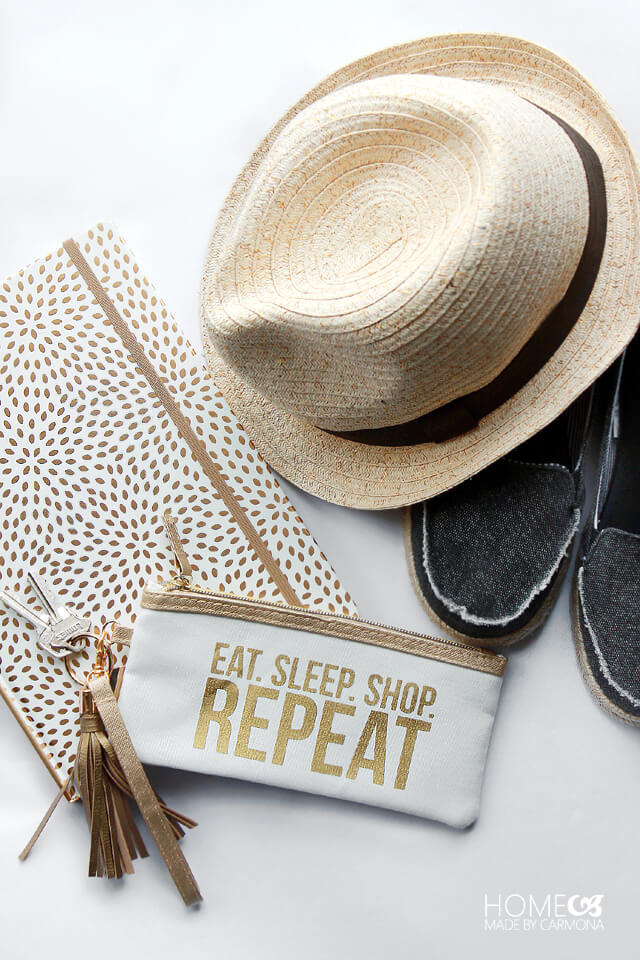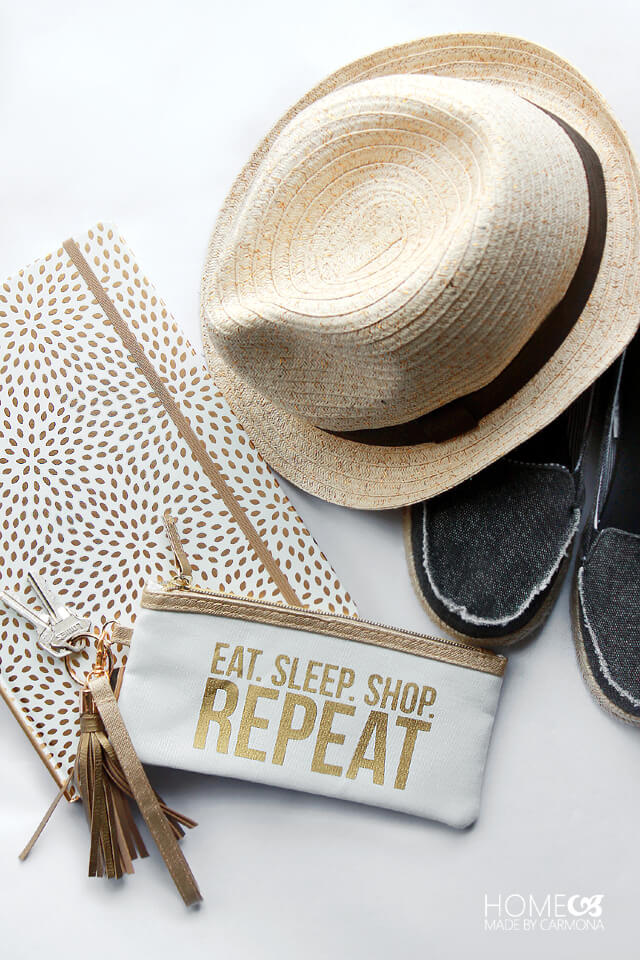 It' true, I am one of those people who hates to let go of magazines (and catalogues)! It is completely illogical since I rarely sit down and re-read my collection. To me, it feels like I'm burning books, as if I'm tossing years of great content away, and apparently I'll be doomed to end up in the dark ages if I let them go. Uh huh. I'm a nut.
Since I recognize that any "reason" I could possibly give for keeping my collection is really just a justification, I don't even bother. I'd rather be straight with myself and take strides to keep my collecting under control.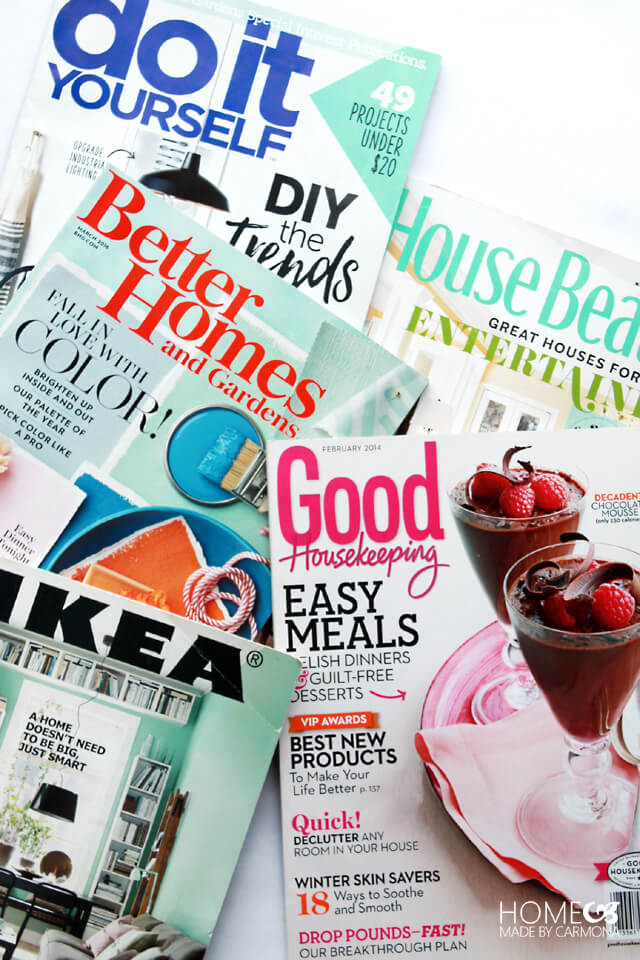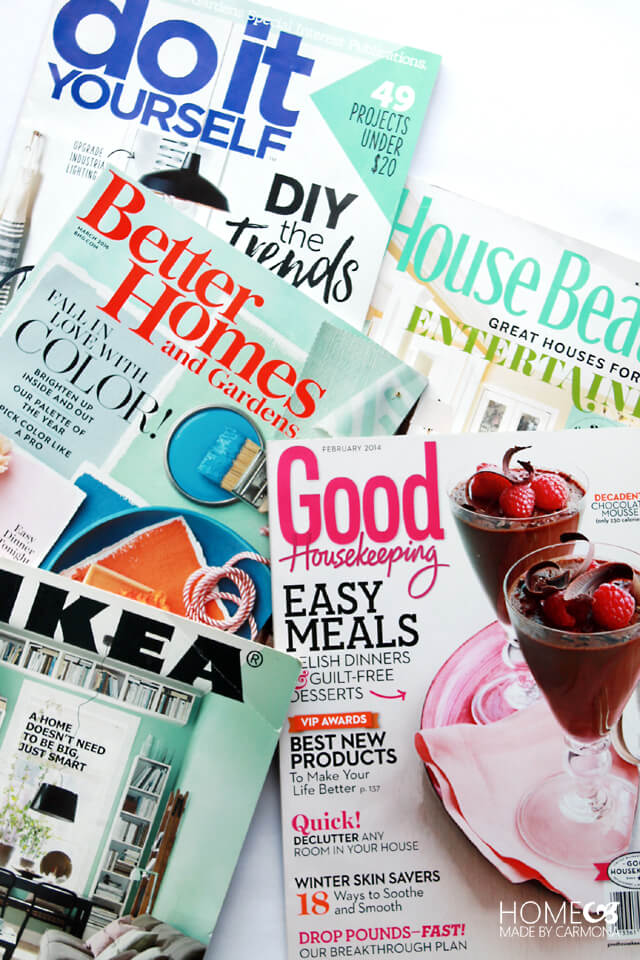 MY RULE: I allow myself to have magazines in 4 different rooms of my house: a basket in my living room for guests to read from, 3 magazine files worth in my kitchen for food related magazines, a cube basket in my basement of decorating inspiration, and 1 storage container in my bedroom for my favorite issues. Once these storage spaces are full, I rotate out my least favorite issues and add new ones in. This helps me keep my magazine collection to a reasonable size, and not let it get any larger. I donate the ones I don't keep to my local library.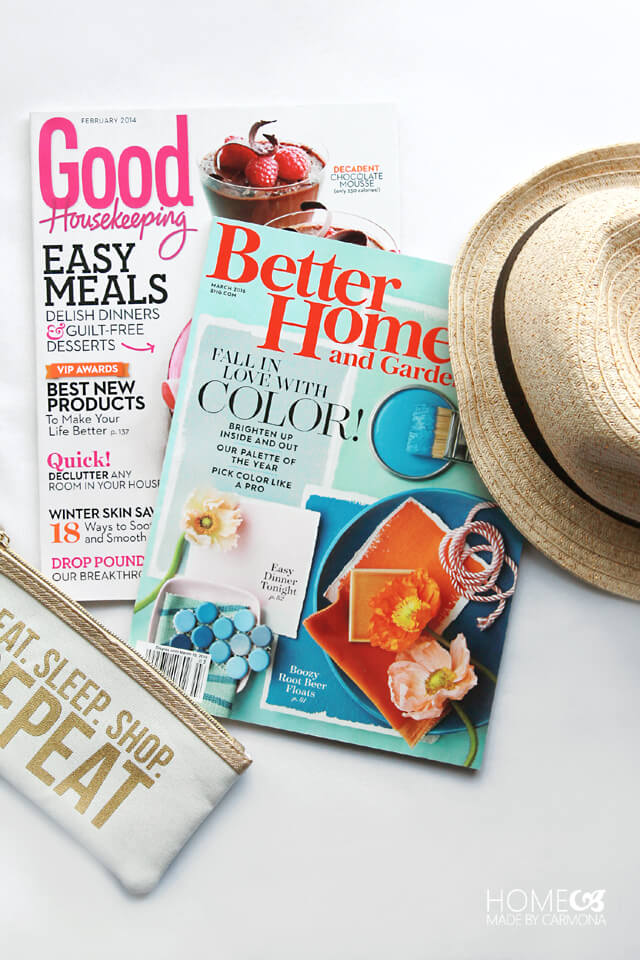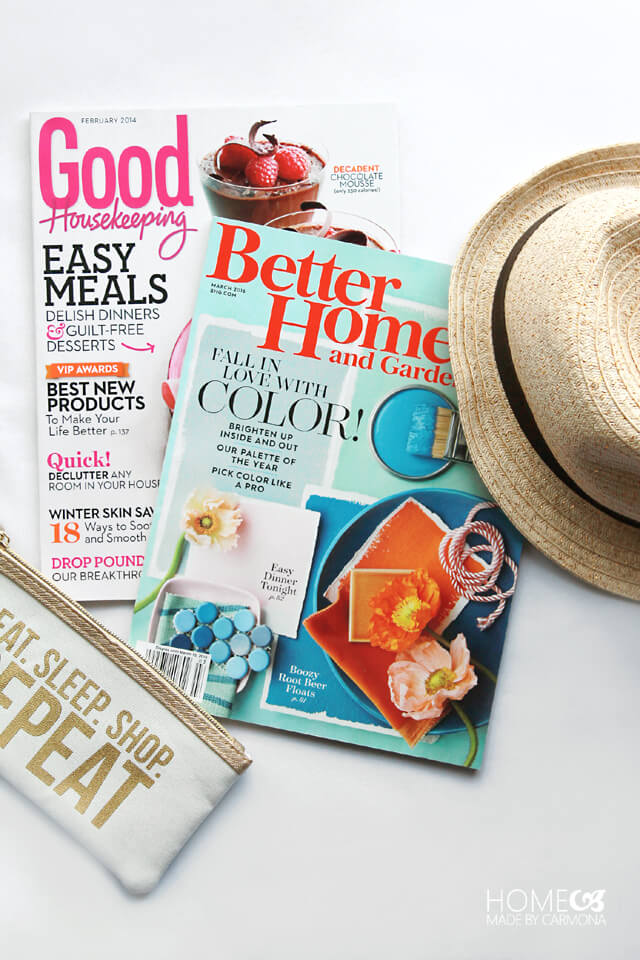 Did you notice I photographed two of the magazines I've been featured in? (Can you believe it? Me! A dream come true!) Being such a magazine fan, these features are a huge honor…those are the magazines I will definitely keep forever in my portfolio.


By now you are beginning to realize that I might have a slight obsession with all things gold. Ugh, it is a problem! From decor, to clothes, to accessories and beyond, if it is the perfect hue of gold and incorporates a cute design…I'm tempted.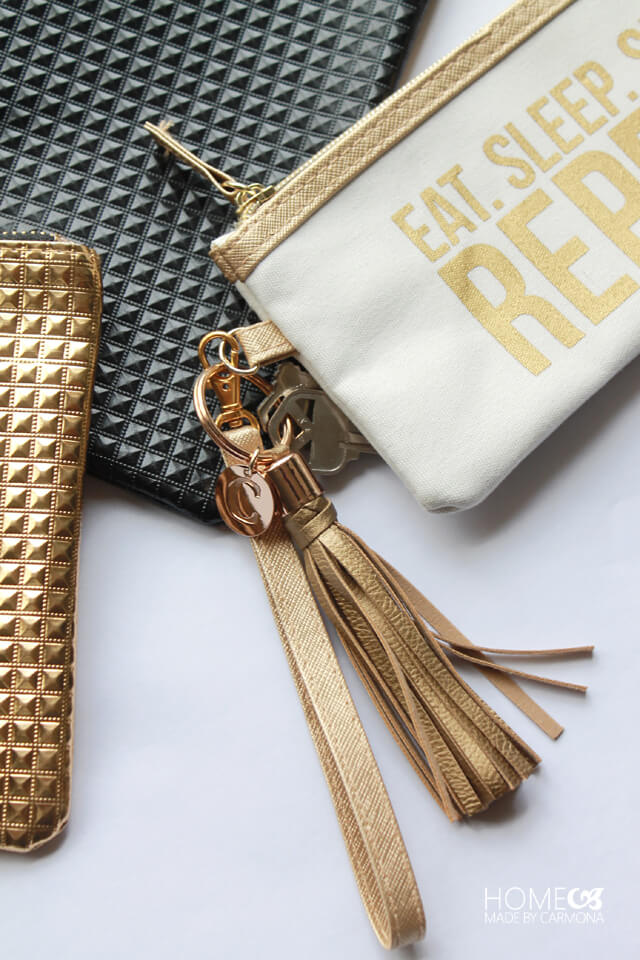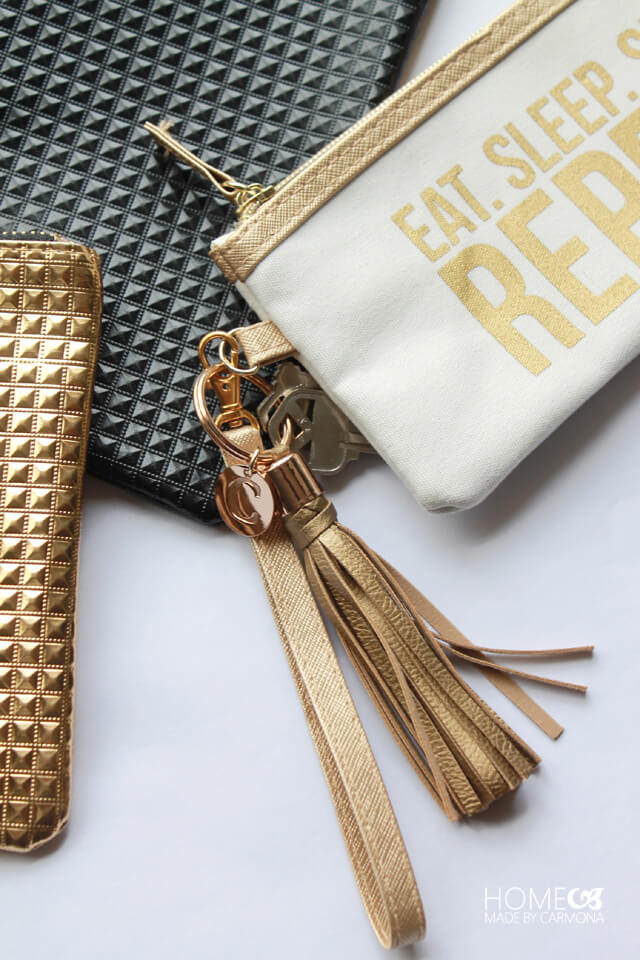 MY RULE: I have a ridiculously tight household budget (self inflicted), and I don't go outside of that budget. I do find creative ways to make extra wiggle room in my budget by hardcore couponing, deal hunting, and reward point sites that give gift cards. The extra amount I don't spend goes into my "things I want / extra household" fund. This keeps my spending strictly under control!
I also did something a bit unconventional a few years ago, I started this blog! It allows me to seek out brands I love and work with them in exchange for that item I desire so much, and of course get paid. Cool right? I get the things I adore, and I get paid to show you how I use them in my house. Now you know what is going on behind the scenes when I do a sponsored post here on the blog! Affiliate links are another way I make a little money…you'll see a "Shop My Favorites" carousel at the bottom of this (and other) post. It allows me to share a source for where you to buy some of the things you see (at no additional cost to you), but it gives me a few cents for the advertising of the product. I'm so blessed to be able to make money doing (and buying) what I love most! And it wouldn't have been possible without you, so here is a huuuuge hug! <3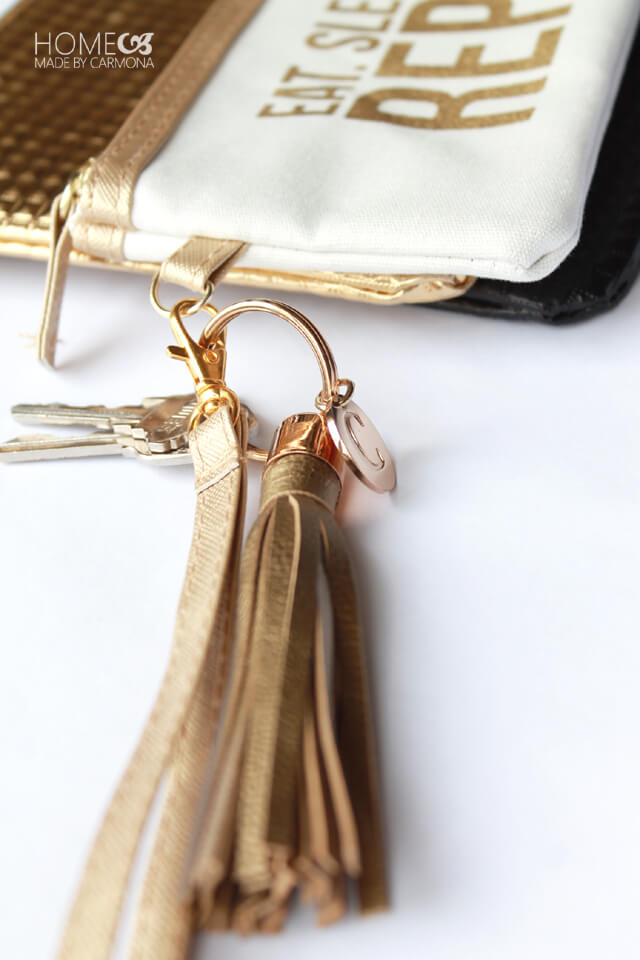 Now you know!
So what are some of your favorite things? That "shopping Kryptonite" you struggle with? You can come up with a solution to keep your collections in check (and organized), and put them to their best use! By the way, I see nothing wrong with having a guilty pleasure as long as it doesn't rule you. Be intentional about what you choose to be that guilty pleasure in your life…turn it into something that will benefit you and your family in some way.






[go_portfolio id="organize_landing_page"]