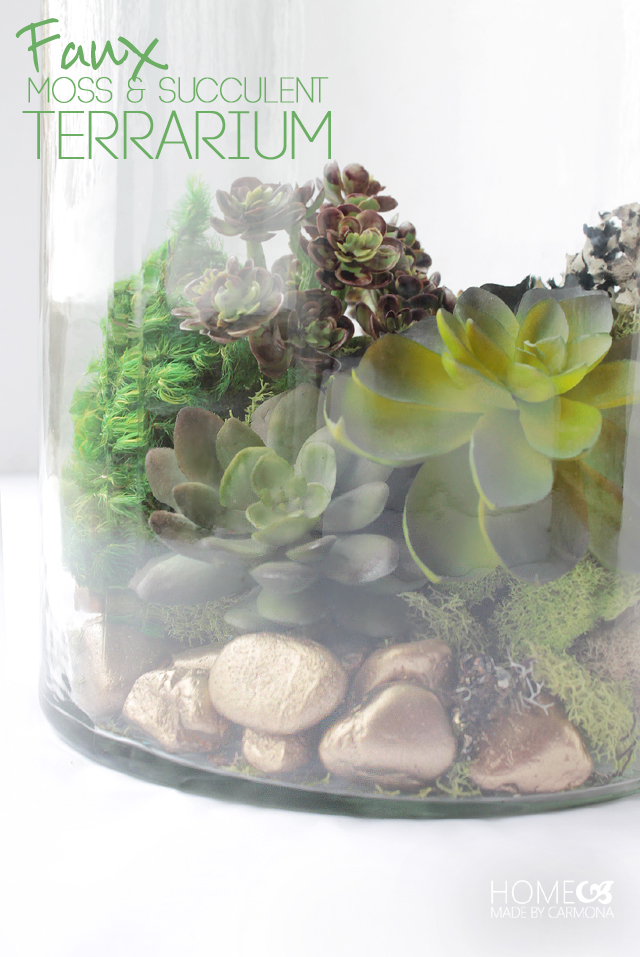 I have been adding more and more greenery to my house. Besides the benefit of cleaning the air, I love to have little of the outdoors brought in, especially when the fall and winter season turns everything outside golden. That being said, apparently I have a black thumb, because I keep killing each house plant one after the other. So sad. Until I figure out what I'm doing wrong, a faux Terrarium will have to be that bit of green I desire, without any of the effort to keep it alive.
Apparently I have a black thumb, because I keep killing each house plant one after the other…
Ready to get started? This fun little project takes a few minutes, but has a lovely result!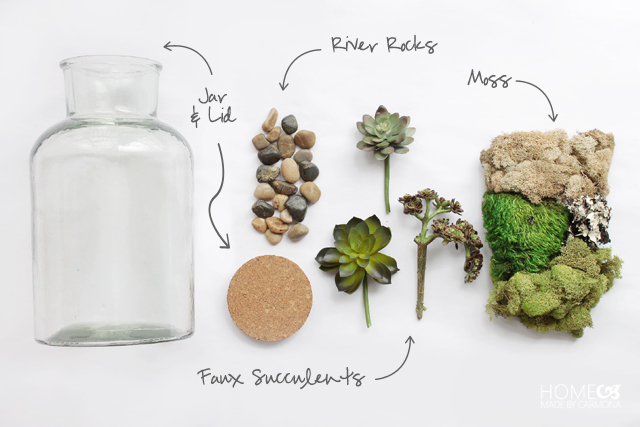 Here's What You'll Need
Large Jar
Plastic Succulents / Plastic Lotus Plants (Pat Catan's or other craft stores)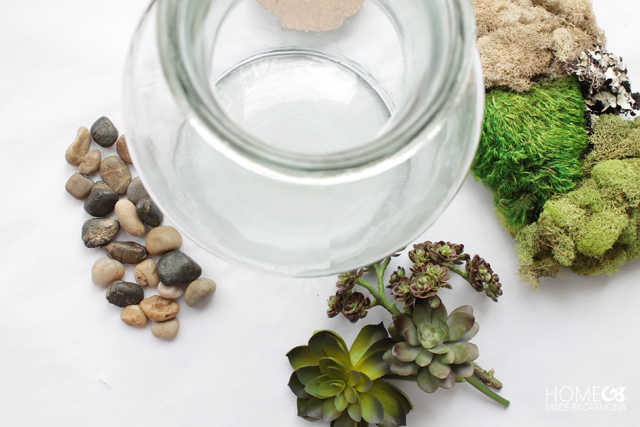 Start by spray painting your river rock to a beautiful metallic gold. Plain river rock is also beautiful, but I love to add a little bit of something sparkly and metallic wherever I can.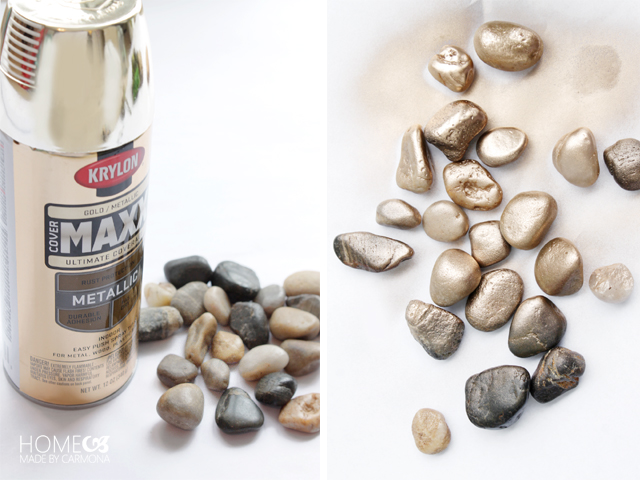 Place the river rock in the bottom of the jar. If only one side of the jar will be mainly featured in your vignette then push them toward the bottom front of the jar.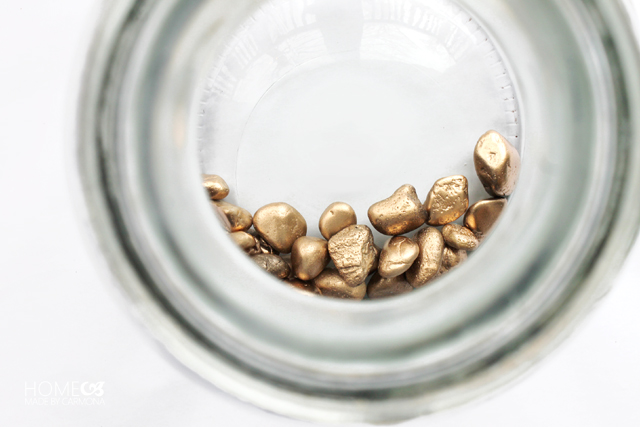 Next add your moss and plastic succulents in a slight mound.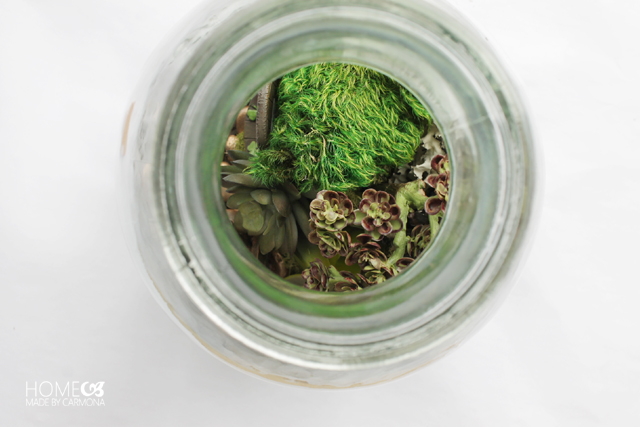 I loooooove succulents, but seeing as I have a history of killing them, these plastic versions are pretty impressive and do the job quite nicely!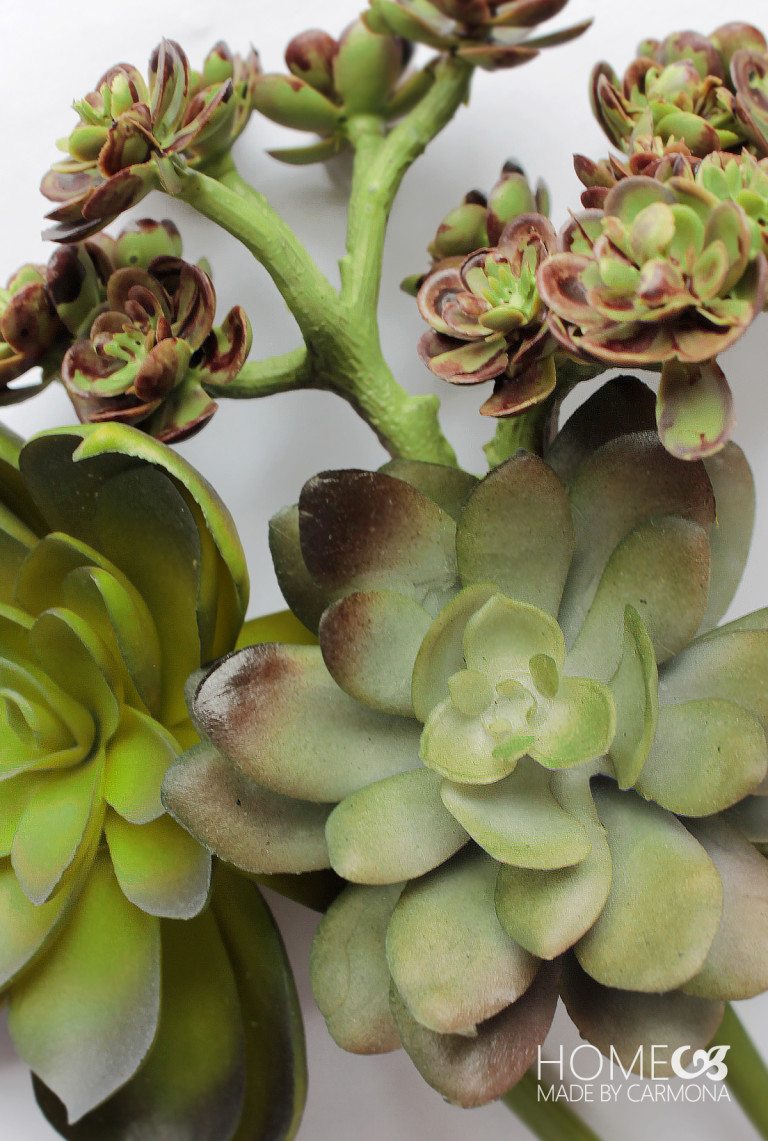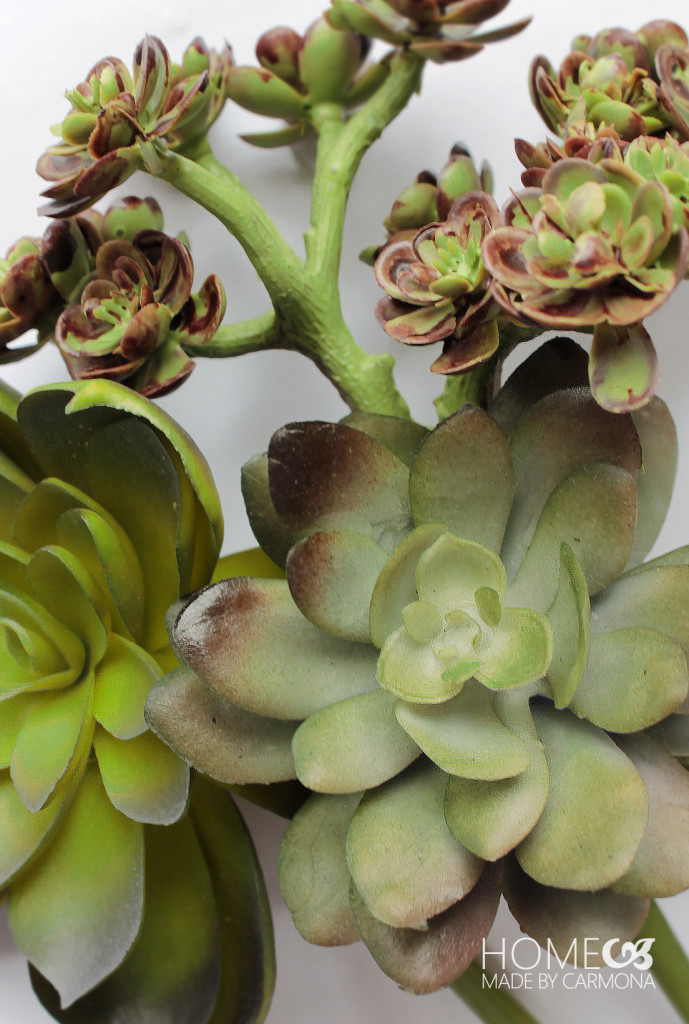 It only takes a few plastic succulents tucked into the moss to make a beautiful Terrarium.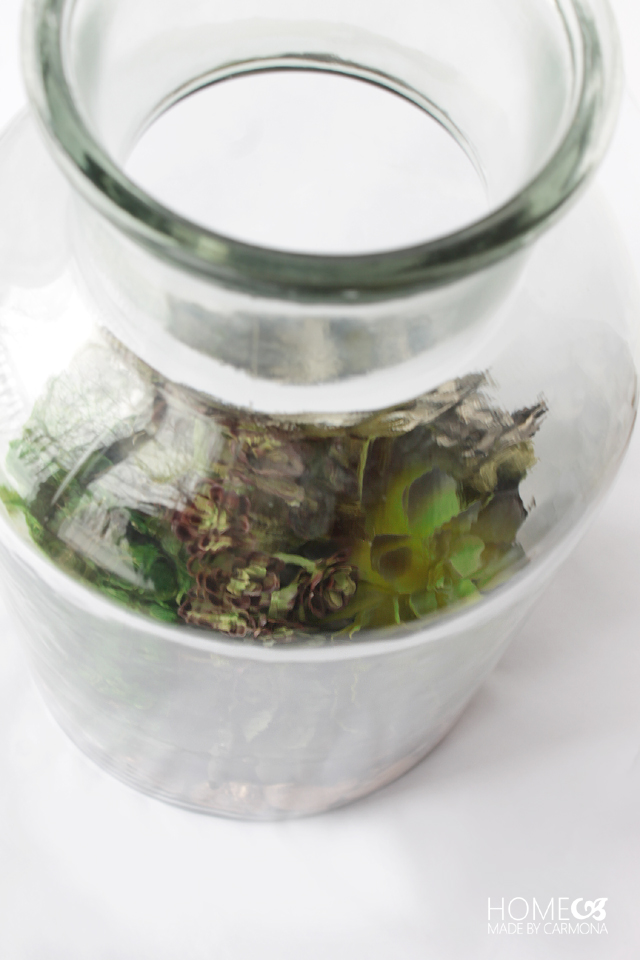 How's that for bringing in a little greenery?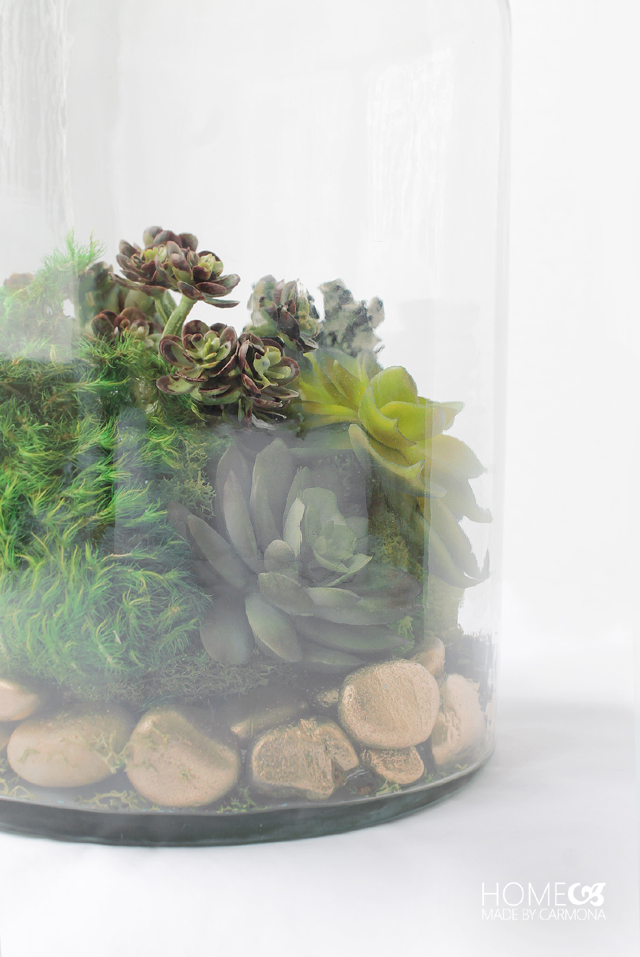 I think the key to a really great looking Terrarium is actually the jar you choose. I'm loving this over sized jar.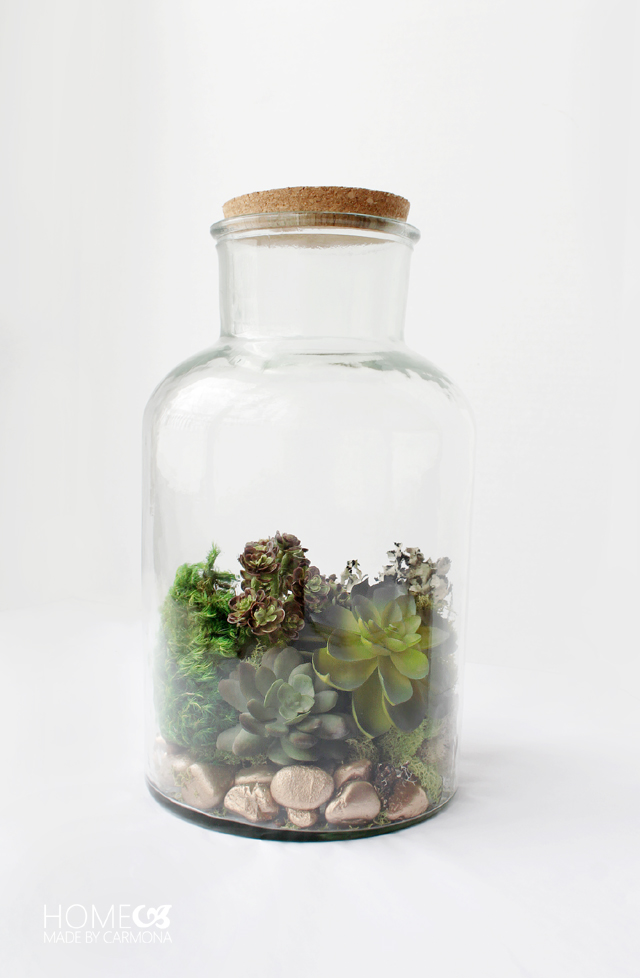 And if I can manage to keep any of my real plants alive, it fits in nicely. And if I can't, well at least I'll have one green thing that requires no effort and no green thumb!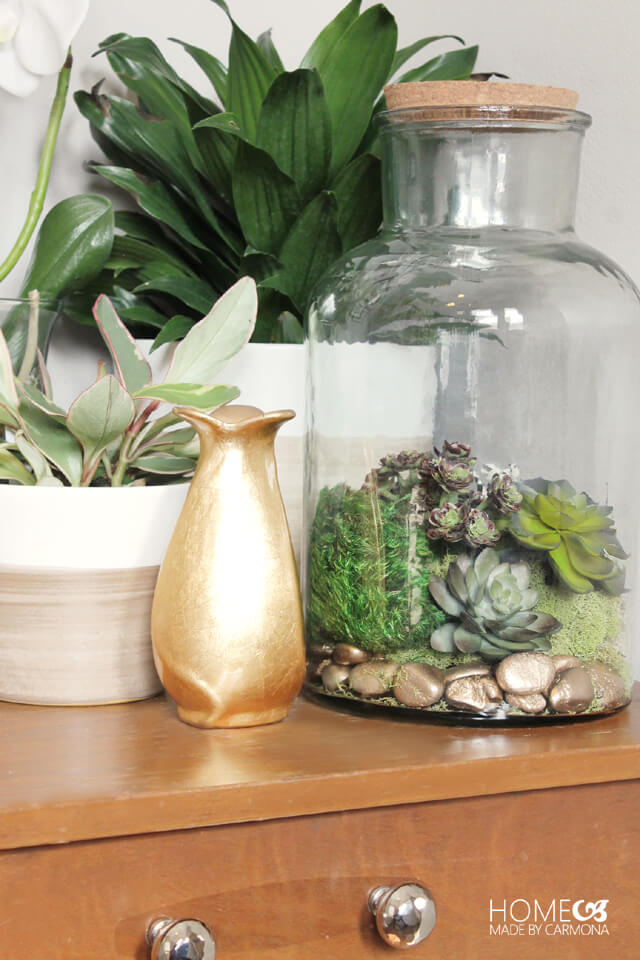 [go_portfolio id="craft_gallery"]