I have wanted wire baskets forever! Ever since seeing them in a lovely Pottery Barn catalog. But $20-$30 for a single large basket? Uhhh, yeah right, even if my husband said "honey I want to buy you something special" I'd have to say no… are you kidding, do you know how many beautiful things I could stretch that $30 into? Or the $60 it takes to own three or four! So you can't imagine how thrilled I was to discover that you can make your own DIY wire baskets!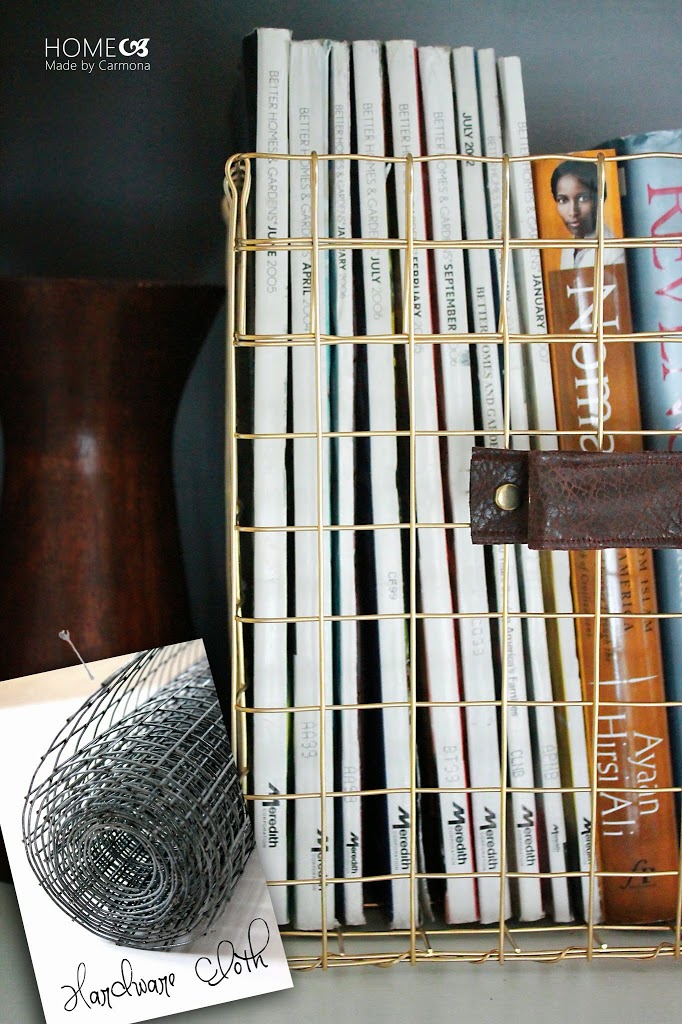 I know many of you have been waiting for this tutorial, ever since I featured my first set of baskets in the upstairs hall storage post here. Then I made gold basket  above which I featured in my bookcase makeover here. So finally I'm sharing the how-to!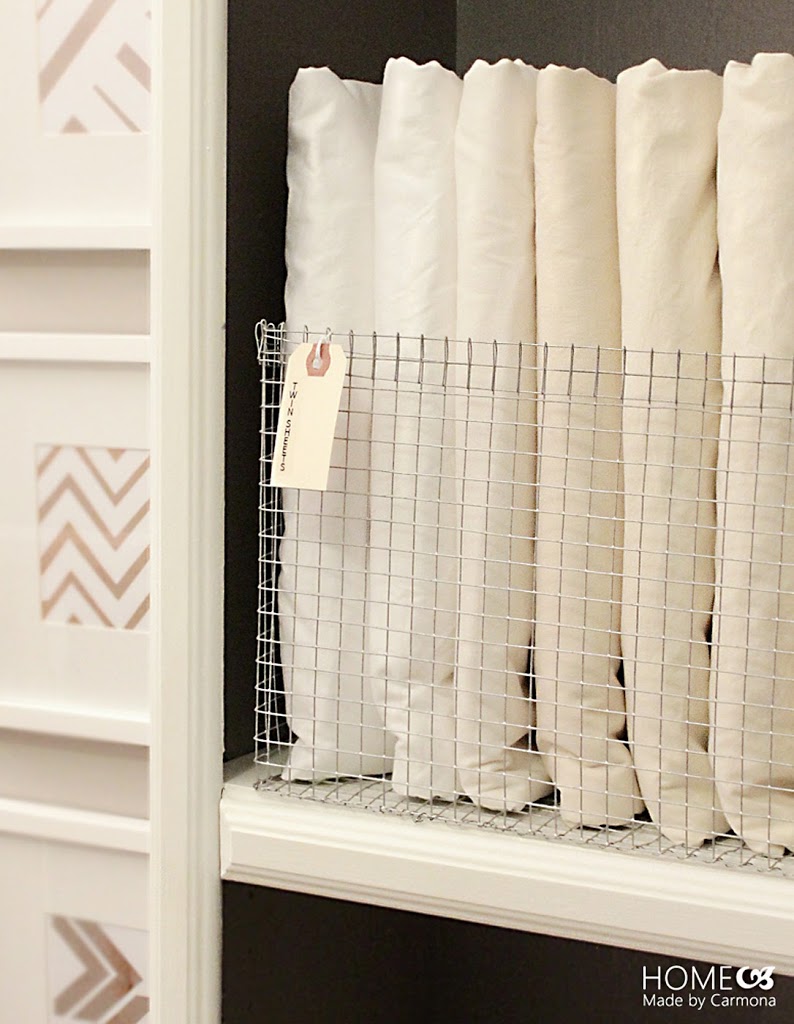 This tutorial is best shown, so watch my video on a simple method for making your own basket, then below you will find technique tips, and instructions to make a faux leather handle. Happy viewing!
This project definitely requires some cultivation of skill, but once you get into the swing of it, it is doable! Be sure to wear hefty gloves so you don't get cuts and scrapes!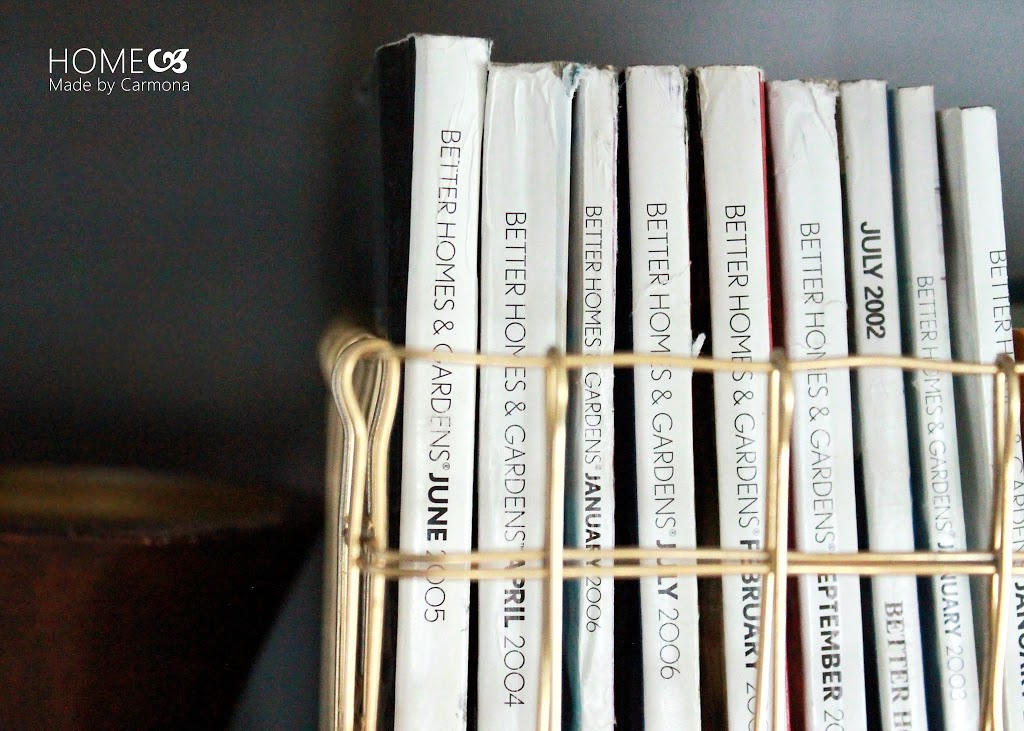 TECHNIQUE TIPS
I first saw DIY wire baskets via Turnstyle Vogue and began making my own version. It took a while for me to share because I wanted to perfect the technique. This method reduces the number of raw edges that will be exposed. Just to help you get it right the first time, here are a few tips to aid along the way:
Sharp Wire Cutters: Always use sharp shears, it keeps cut wire from being too jagged or frayed. 
Unfurl Wire Roll: Before cutting your pieces out, lay the roll face down and carefully straighten it out as much as possible. This will make cutting an easier process.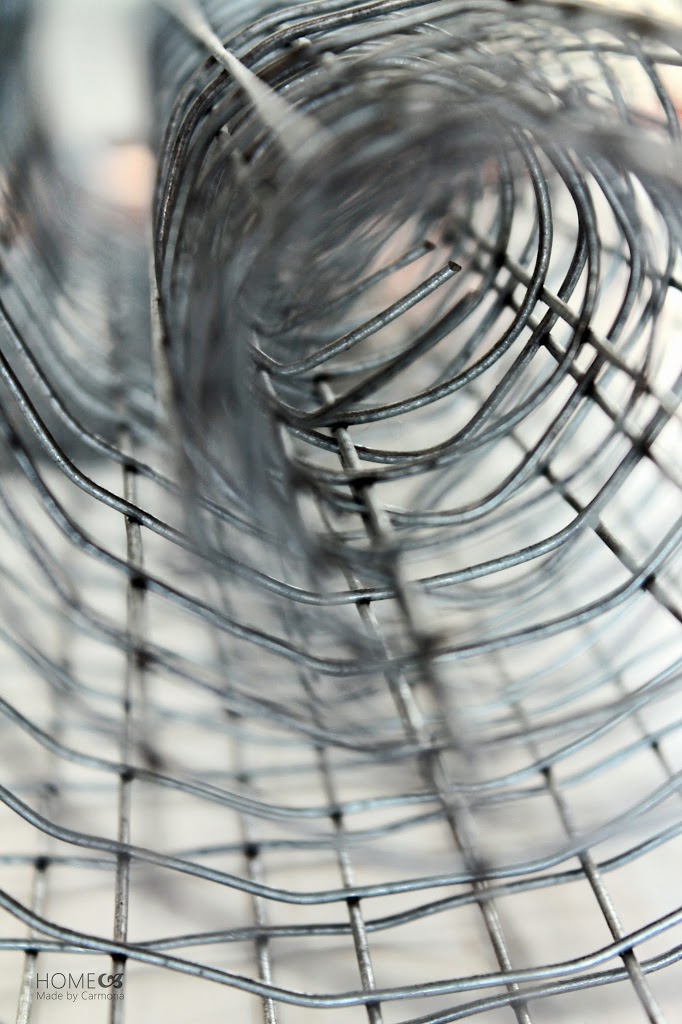 Keep All Cuts Flush: Cut as close to the edge of spine of the criss -crossed wire as possible. This ensures no sharp wires will protrude out of your basket. 
Bend on the Spine: Every time you bend the wire, do so at a spine and not in between two rows. Always make your bend as square as possible as opposed to curved. This lends to a professional finish.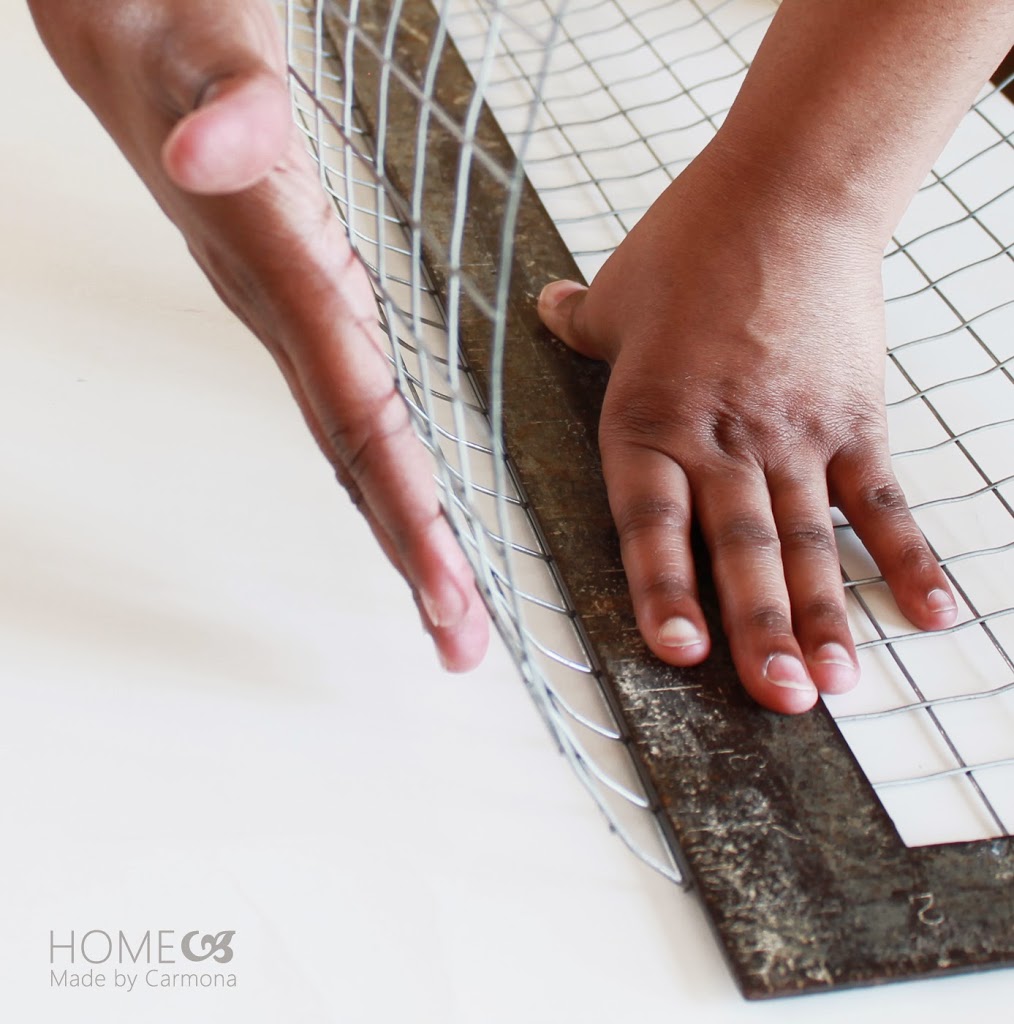 Reinforced Top Tip: When doubling over what will be the top of your basket, be sure to bend on the spine, and make the squares line up.
Weaving Tip: Don't think of this quite the same as sewing. Rather than pulling your wire through by the top (as you would thread), gently guide the wire (and any kinks or loops) through by the top, then middle portion. Once you have brought the wire through the square pull taut by the base of the wire (not top).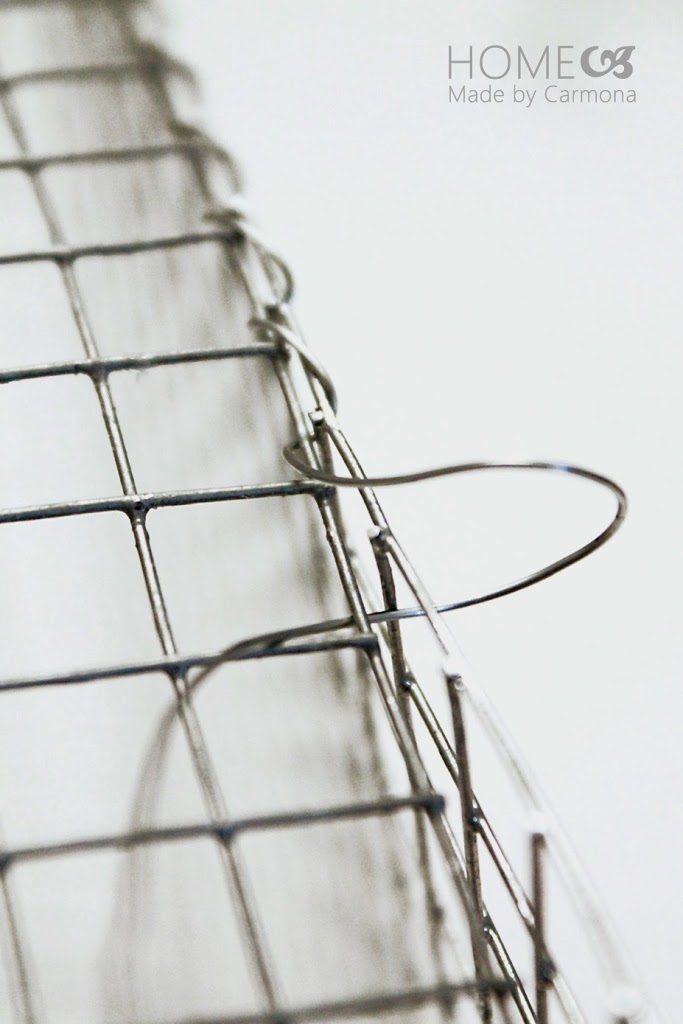 Take Your Time: Once you get the hang of it you can breeze through making baskets in 20 minutes, but how precise you are determines how good your basket looks! 
Spray Paint: Customize your baskets with a coat of your favorite color spray paint, and finish with a coat of clear protective spray paint.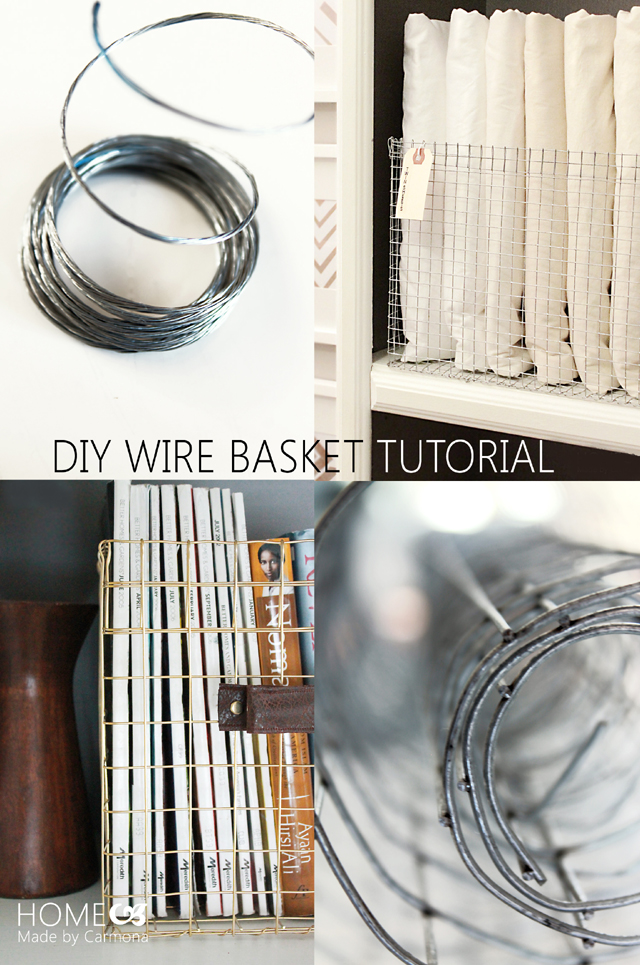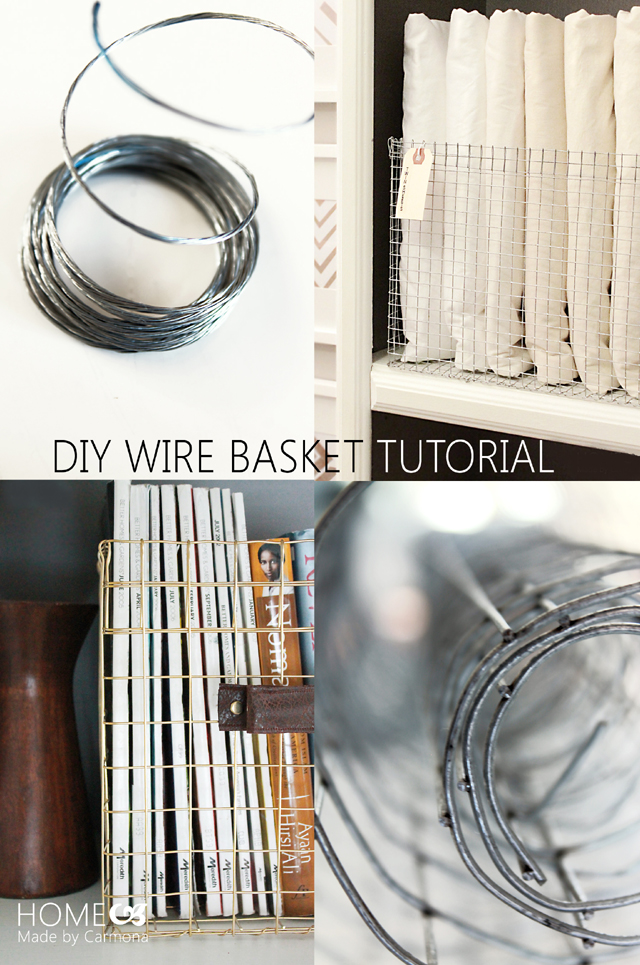 DIY LEATHER HANDLE
You could cut out handles, you could attach a wire handle, or a rope handle. You are only limited by your imagination. Personally I love the look of a leather handle on baskets and bins, and to make my own required a bit of faux leather fabric and 5 minutes!
Follow the pictured instructions: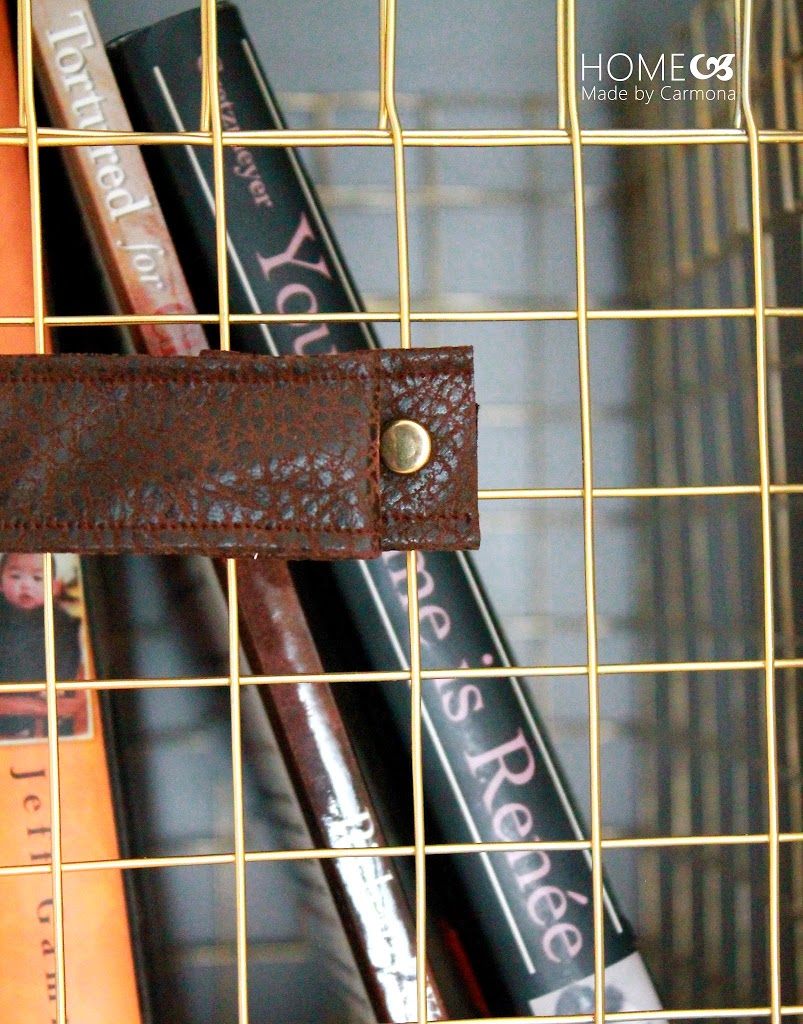 I hope you love your baskets as much as I love mine!


 Having difficulty located the supplies to make these baskets? I've got you covered!
[accordion title="Linky Love"]
[/accordion]


[go_portfolio id="diy_gallery"]