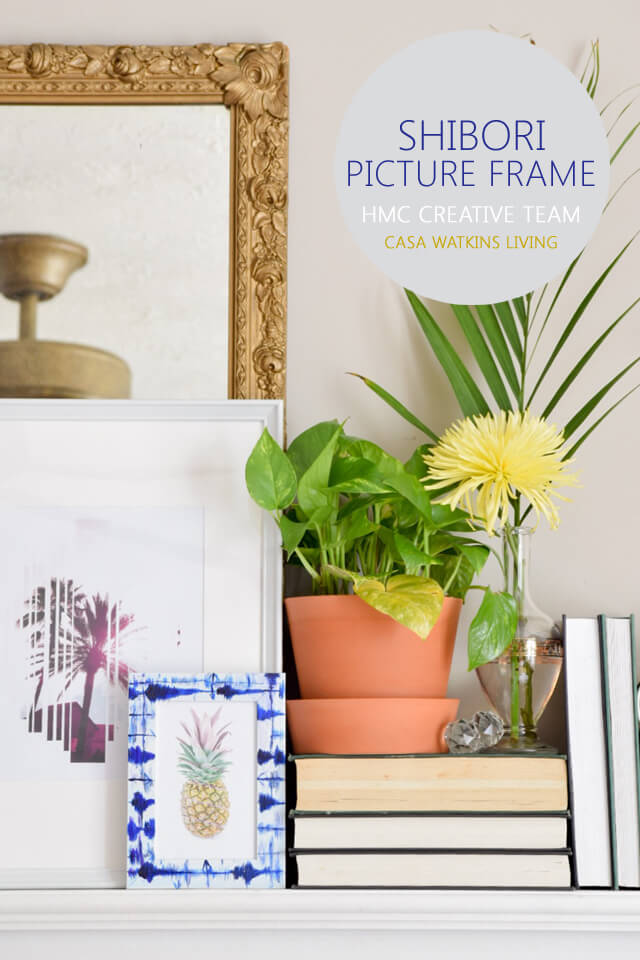 [left]
As you know, I love incorporating global and ethnic style into my home. Lately, I've been seeing several designers using shibori fabrics and textiles. This isn't a brand new textile. In fact, these beautiful indigo dyed textiles originate from an ancient Japanese technique! Shibori fabrics make wonderful additions to any style of home; however, you may not have the time or ability to dye your own shibori fabrics. [/left]
[right]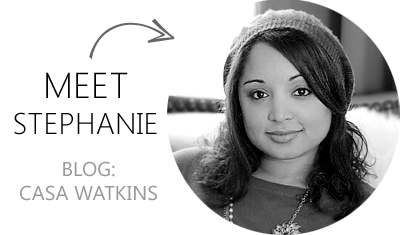 [/right]
So today, I'd like to show you how you can Get The Global Look and paint your own shibori look on picture frames. The same technique can apply to fabrics too!
What You Need:
White frame
Acrylic Paint (dark blue, light blue, purple, and black)
Small flat brush
Water
Paper towel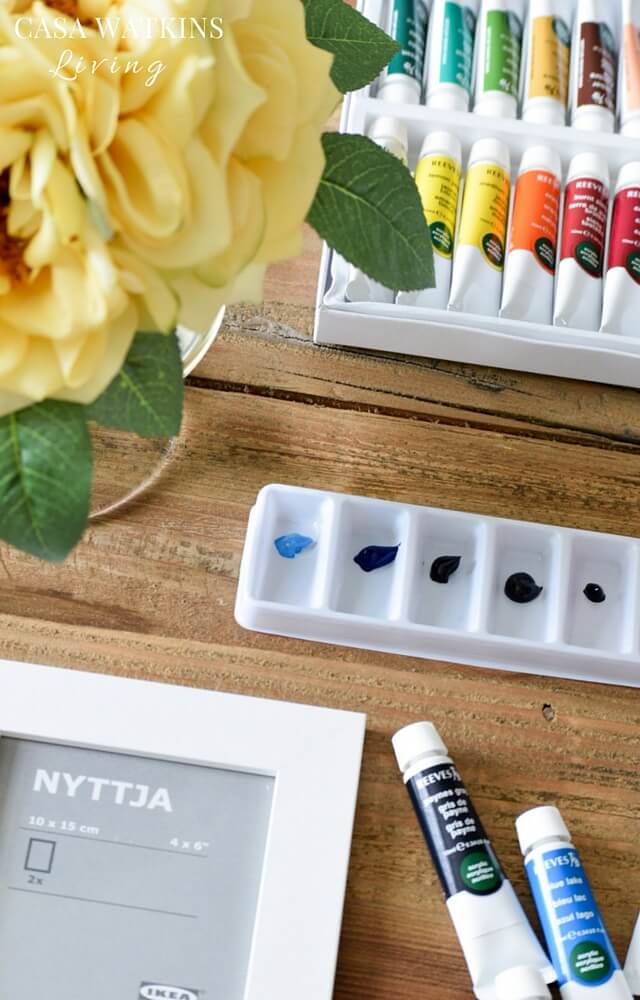 Step One: Since shibori fabrics are dipped into indigo dye, we need to replicate the dipped look on the frame. To create a blue hue to the white frame, take a moisten paper towel with a very small amount of blue paint to make a wash for the frame.
Step Two: Create the fabric seams by applying thin blue lines across your frame. Use the darkest hue of blue for the seam lines.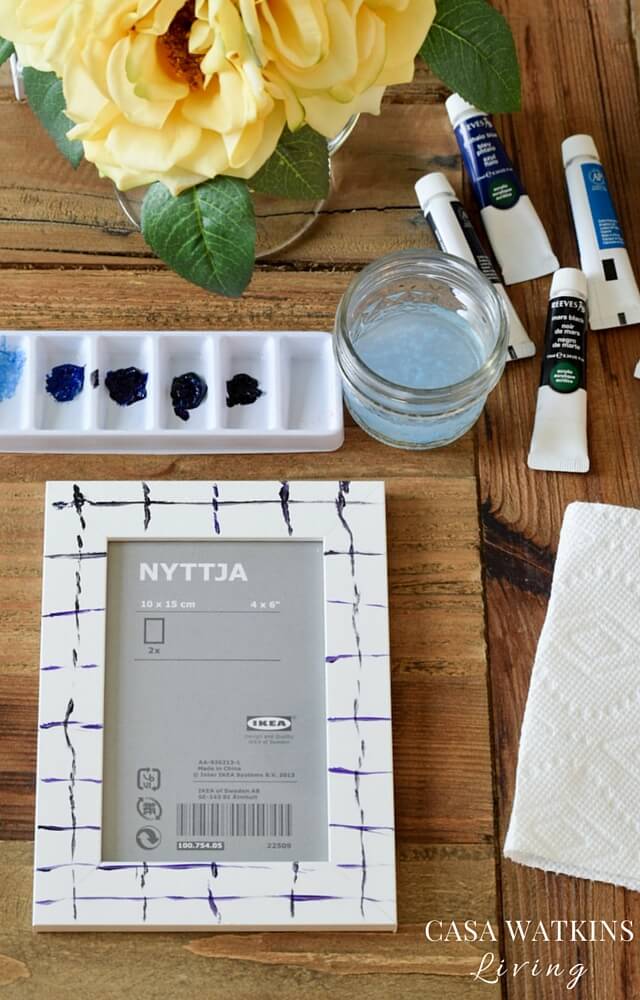 Step Three: Simulate the over dyed areas by creating patterns with your dark blue paint, include some purple color to create an rich indigo hue. A shockwave effect can simulate the shibori pattern. To make the shockwave effect, start with a line and move your paint brush quickly forming very tight W's. Increase the lengths of your lines towards the middle of your shockwave and then reduce in size as you begin to end the design. Include shorter and longer designs on your frame.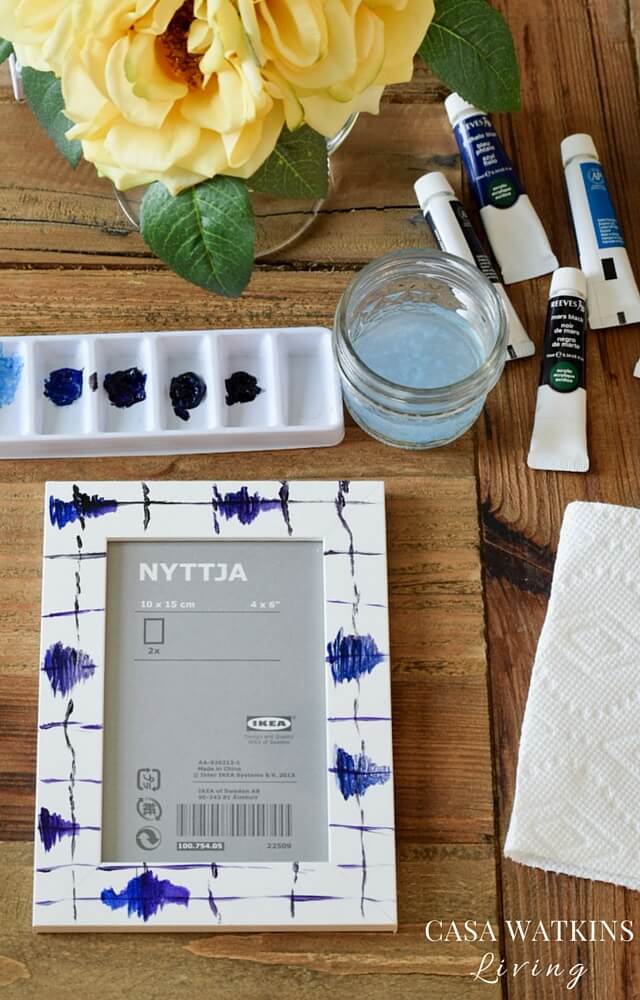 Step Four: With a very light hand, recreate the dye spreading at the seams by quickly brushing a small amount of paint across the seam lines. You can also add the occasional arrow head to simulate where the fabric would be pinched for dyeing.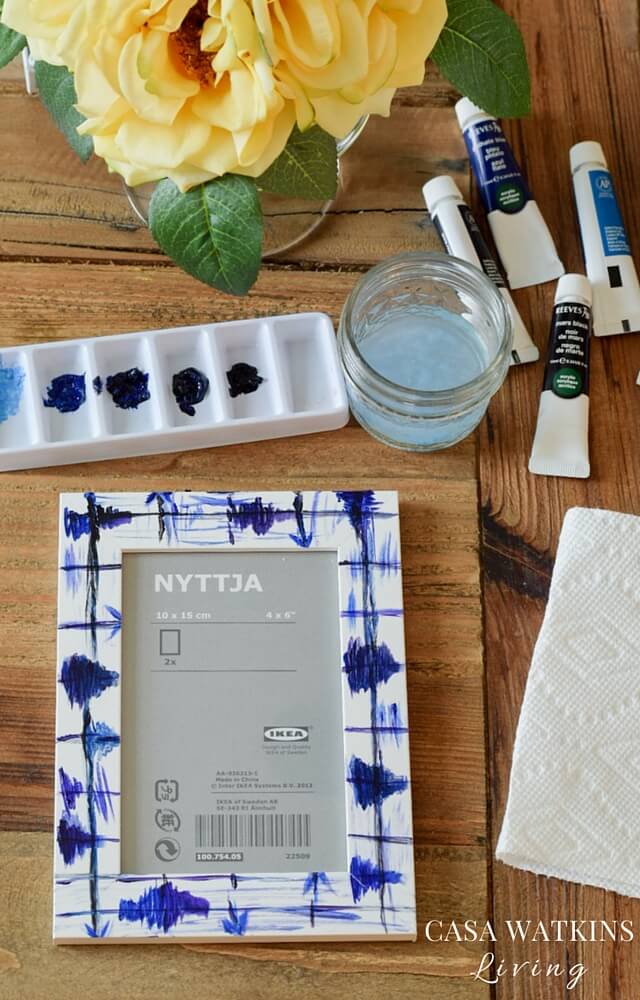 Step Five: Once your paint is dry, use touches of black acrylic and light blue paint to add contrast and highlights to your painted shibori pattern. Contrast a variety of areas such as below and above seam lines or around the "dye" saturated areas.
Insert a fun summer photo or a great summer art printable like this pineapple one available for free on my blog here.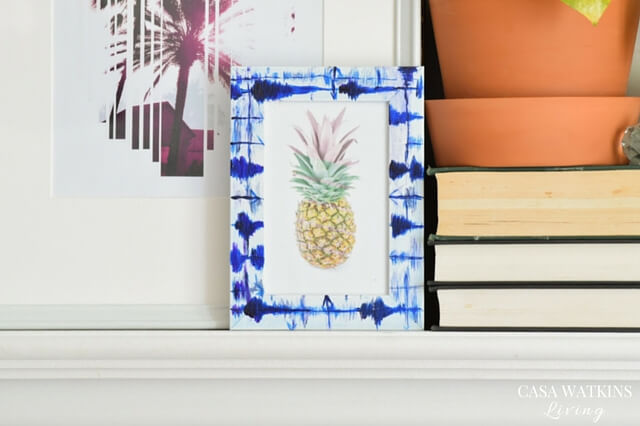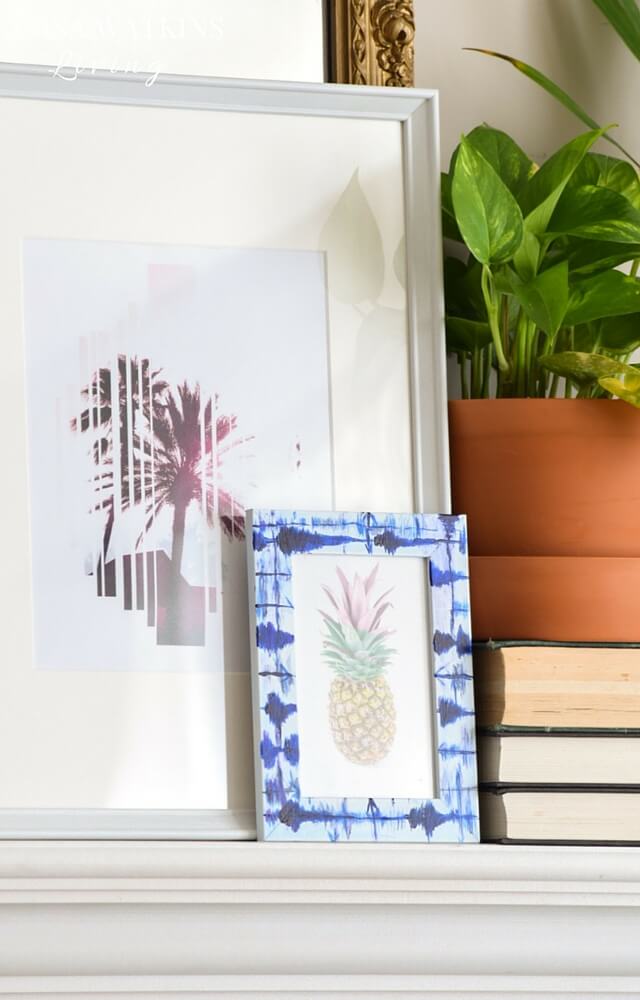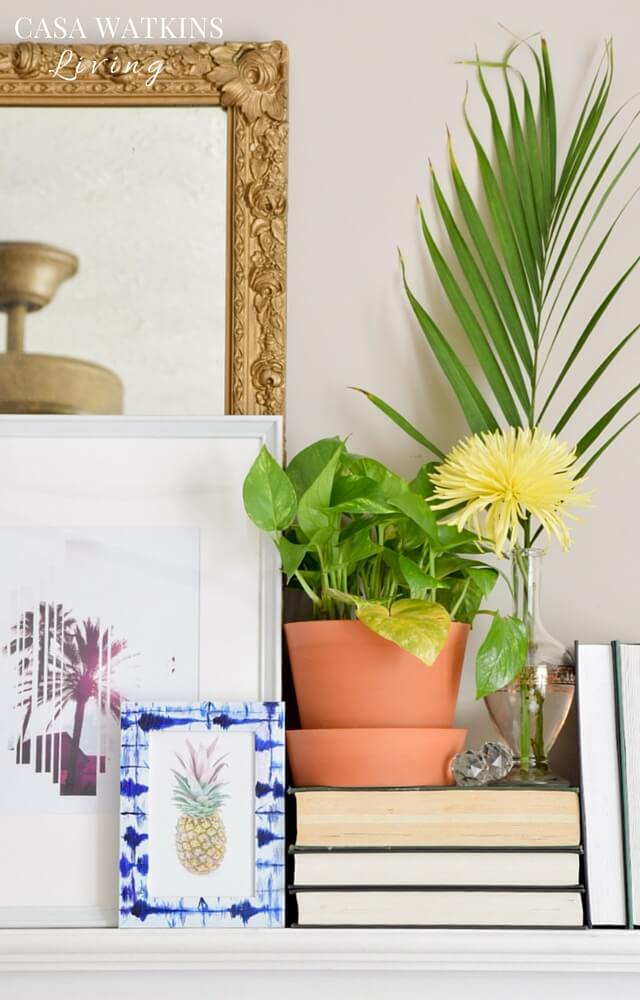 Have fun creating all sorts of shibori patterns on your frames. Hang on a gallery wall or place on a shelf to infuse some global vibes in your home. For more global centered home ideas, check out my Get The Global Look series here. If you loved this project, then you will enjoy my DIY mudcloth lamps featured on Apartment Therapy! Thank you so much for allowing me to share some global style with you. I hope to see you around Casa Watkins Living as well.
FOLLOW STEPHANIE @