Last week I had a fantastic time at Country Living Magazine's fair in Columbus, Ohio! It was like walking onto a million different Pinterest pages…inspiring pieces running amuck everywhere! *grin*  Ooooo, I do so love eye candy. *shiver of happiness*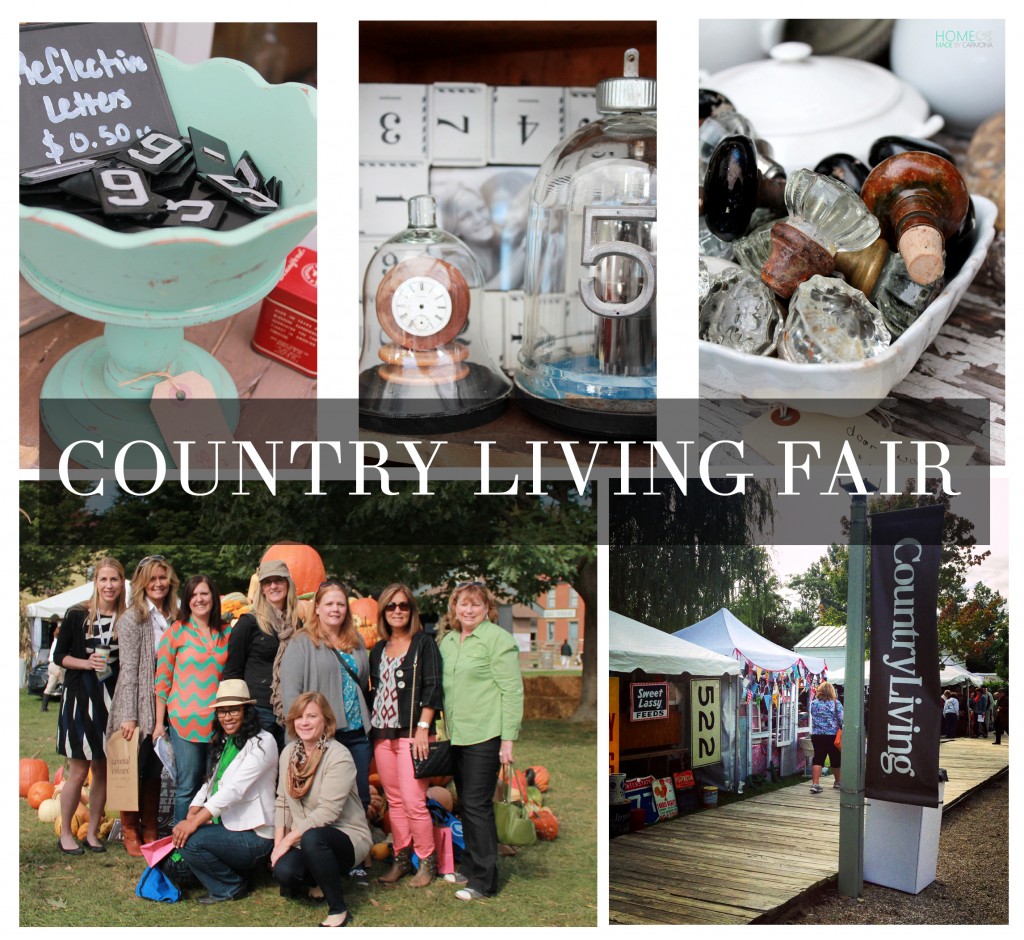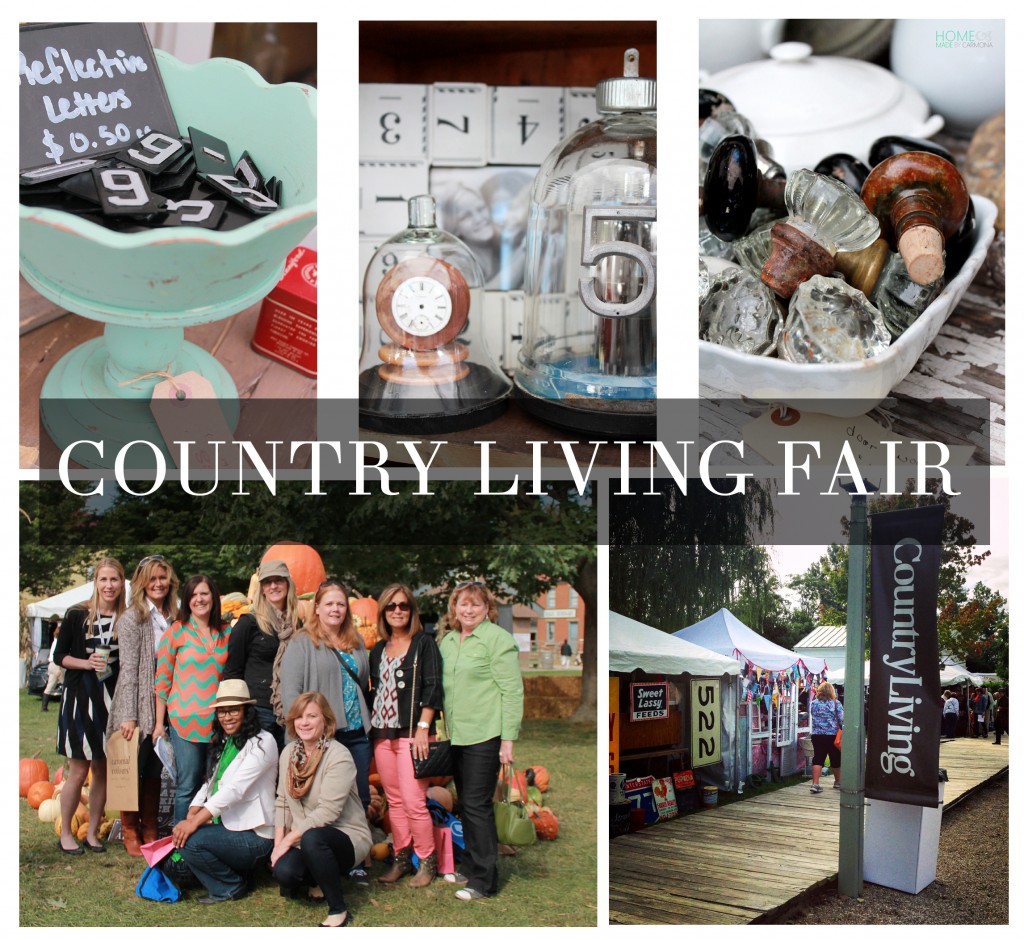 I was so inspired I came home and madly sketched up new designs and vingettes for 6 different spaces in my home. I indulged my industrial side, my admiration for french country, and all things rustic. Yeah, I know, it's a weird trio of styles to indulge…but honestly no matter what your style I believe a little eclecticism is important to making a space your own…or maybe I just can't make up my mind which style I love best and that makes a great excuse. *chuckle* Don't judge me, so I'm indecisive.
There were such cute shops and setups. I had to share a few of my favorite booths! The HomeGirl shop booth had some gorgeous furniture, and baskets, and I just LOVE her shop signboard!
How gorgeous is this booth by Besserina? My feet were hurting by the time I reached her shop and it was all I could do to prevent myself from diving headlong between those pillows and staring up at the cutest little chandelier ever. No worries, I restrained myself.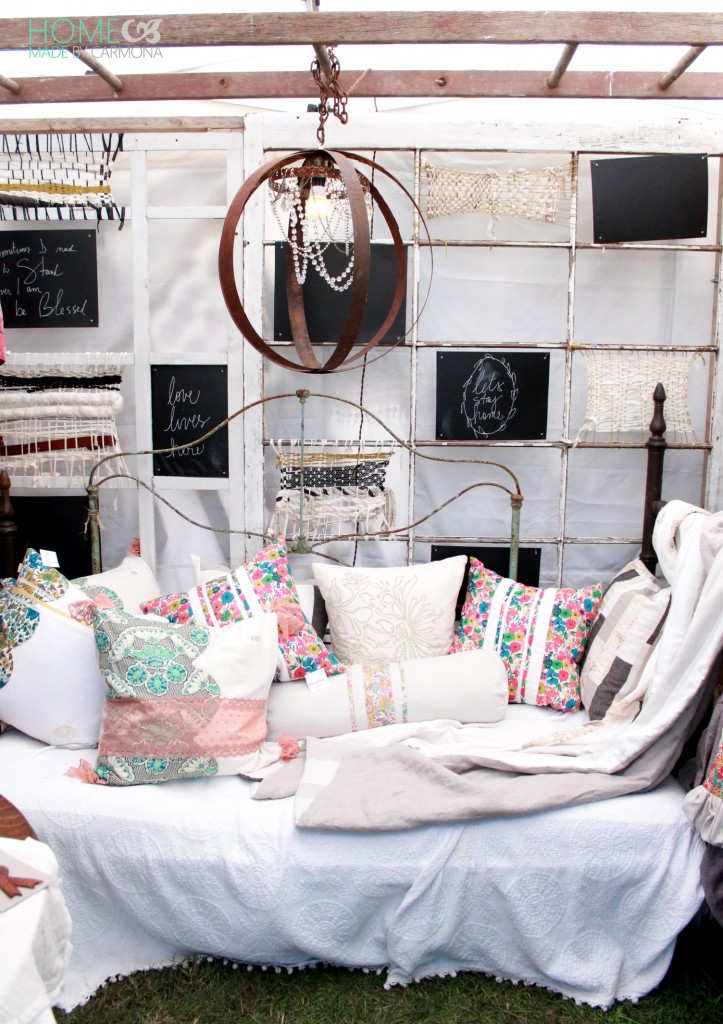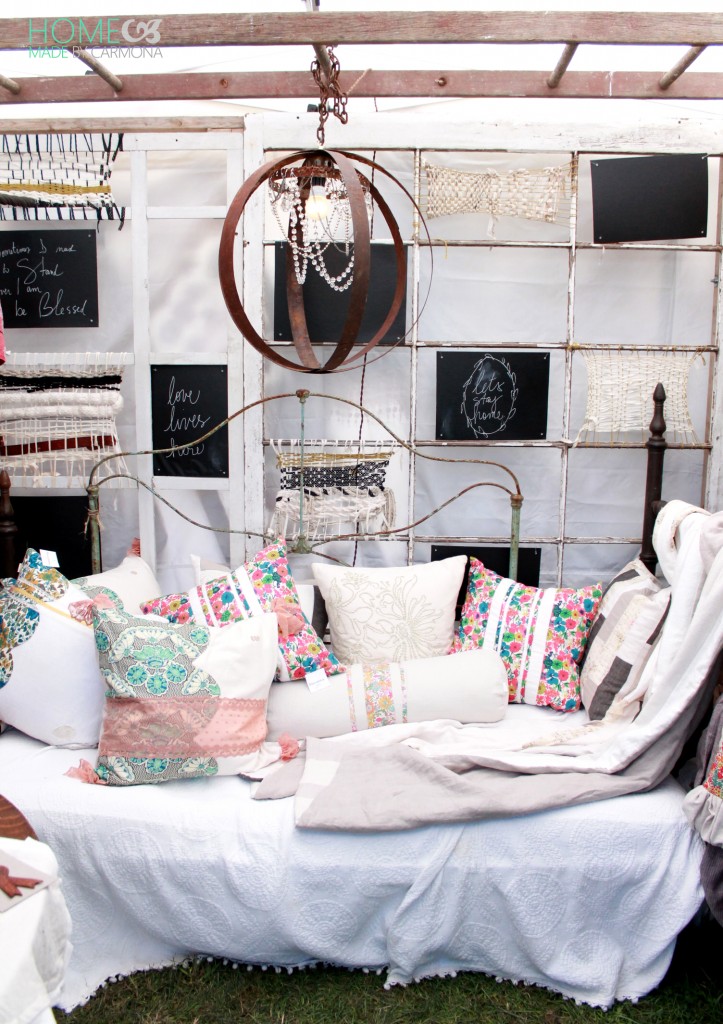 It's a good thing I didn't have a truck (or money) because I would have been in trouble! I found lots of cute things at the Salmon Alley booth that would have been perfect for my girls bedrooms.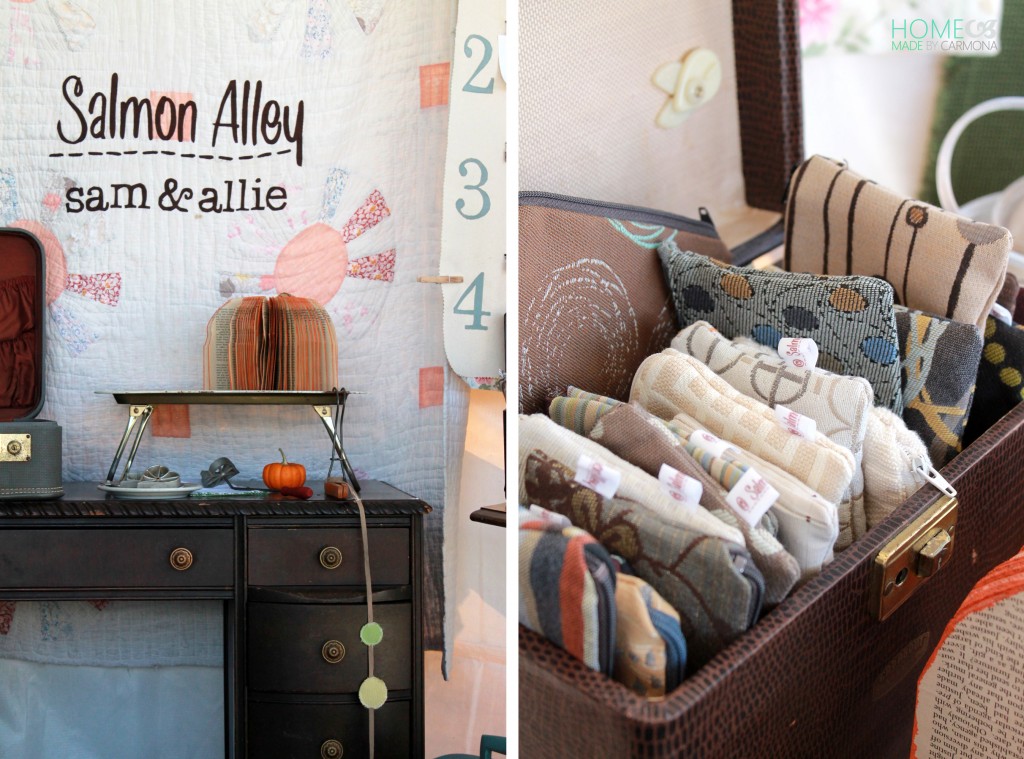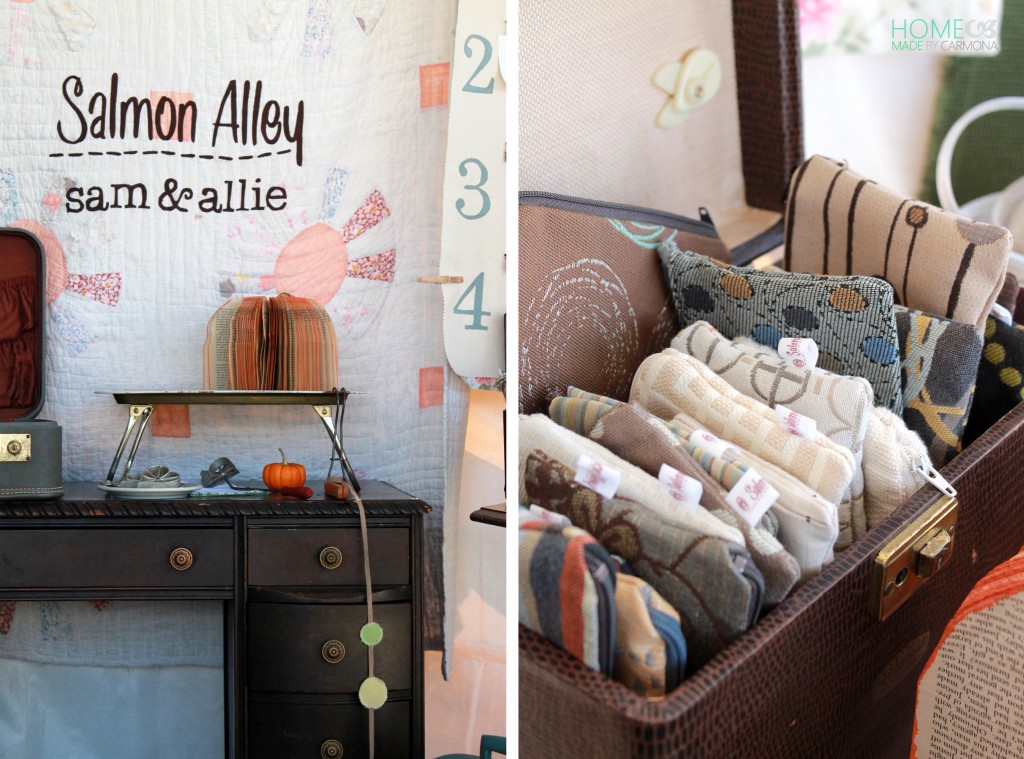 Ok, big huge fair shopping tip: never shop these fairs with friends who have great taste, or similar taste. You'll have to rock-paper-scissors for who gets the item! *giggle*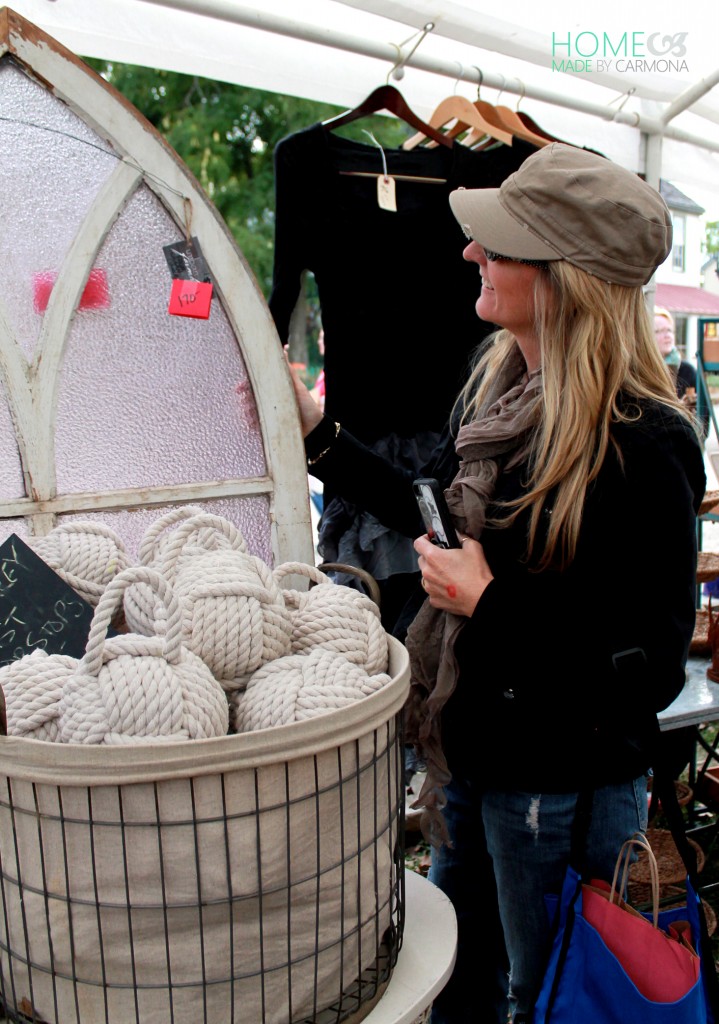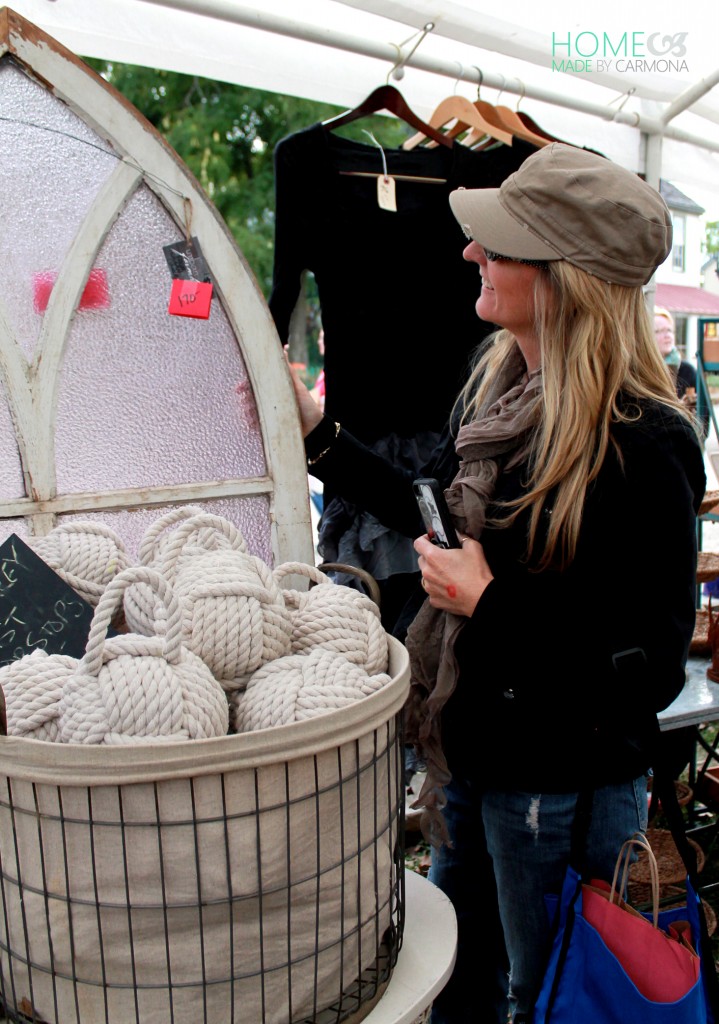 Above: DeDe from Designed Decor holds my DIY philosophy, but at some point we both broke down and got a little something-something from the Country Living Fair!
Below: Every time I turned around Jeanette from Snazzy Little Things blog was holding something I loved! It's a good thing I'm on such a tight budget… she found some killer deals!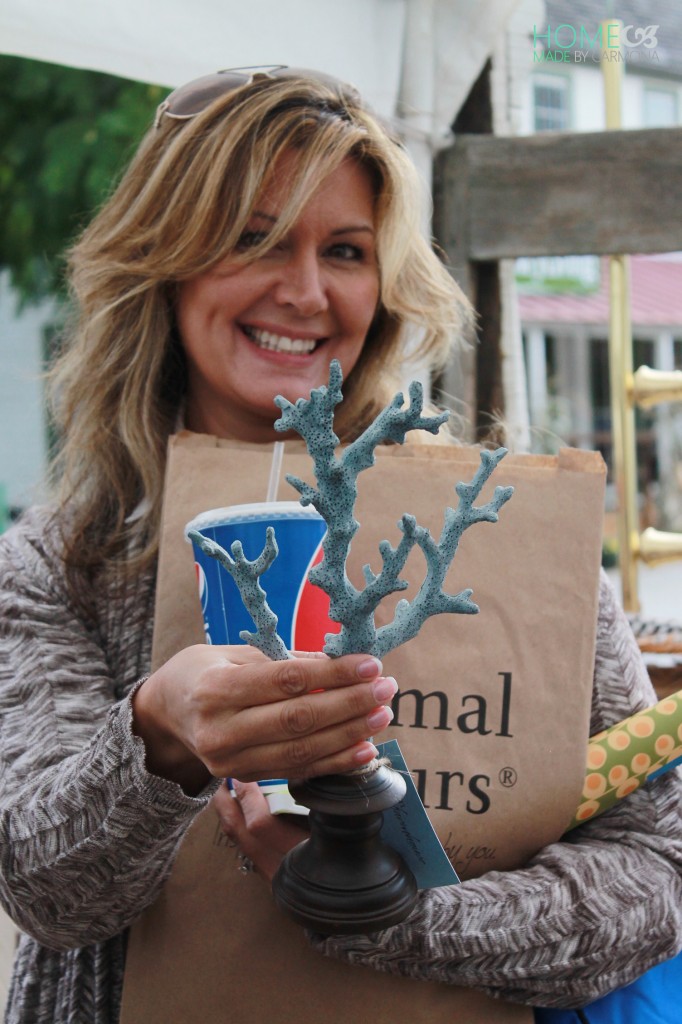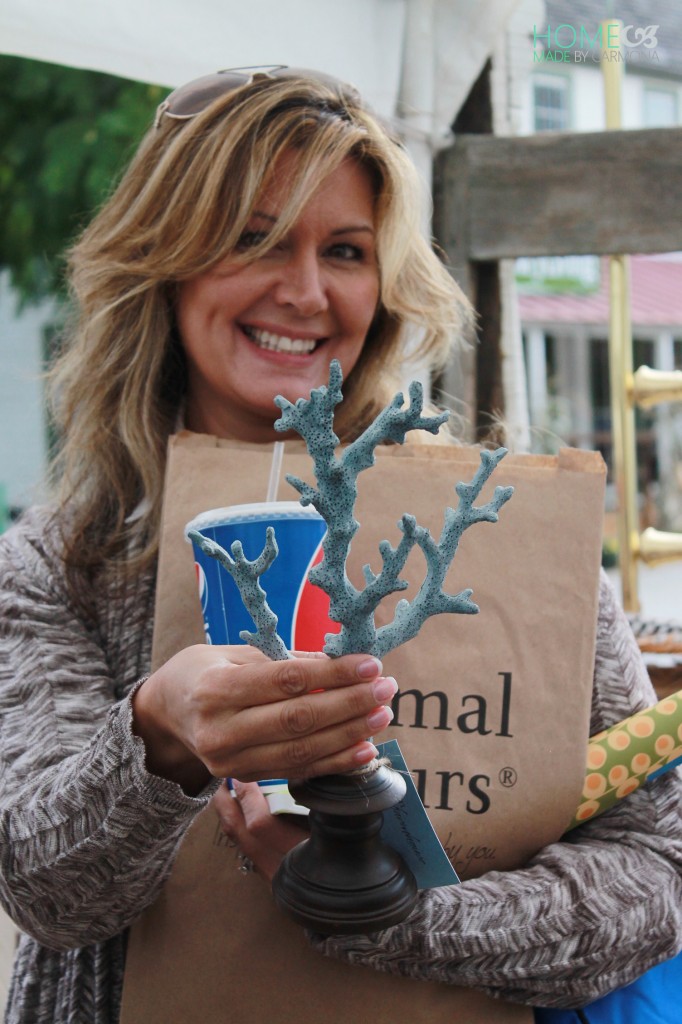 What I love most about a fair like this is being able to enjoy the beautiful items with character and texture. Buying brand new decor is great, but sometimes you just want a rich unique piece loaded with character…check out all this color and texture!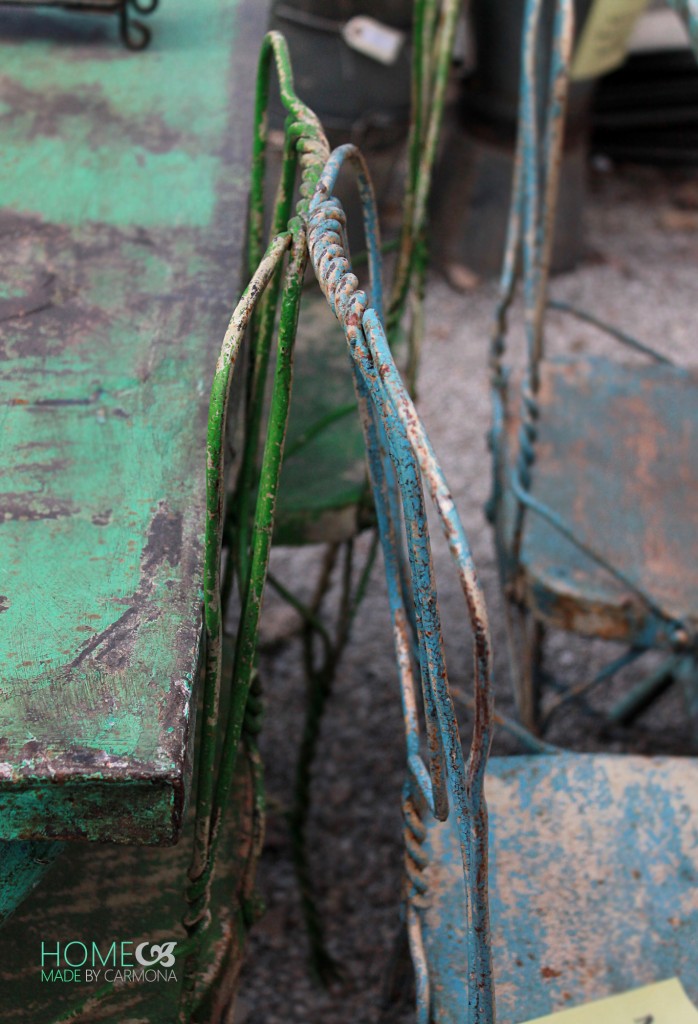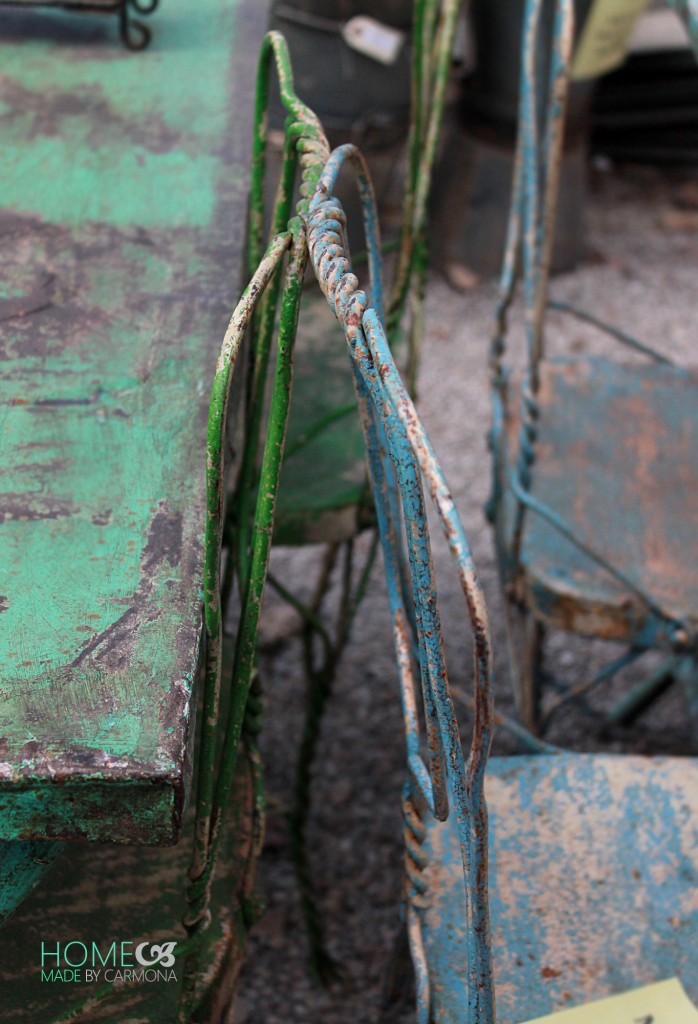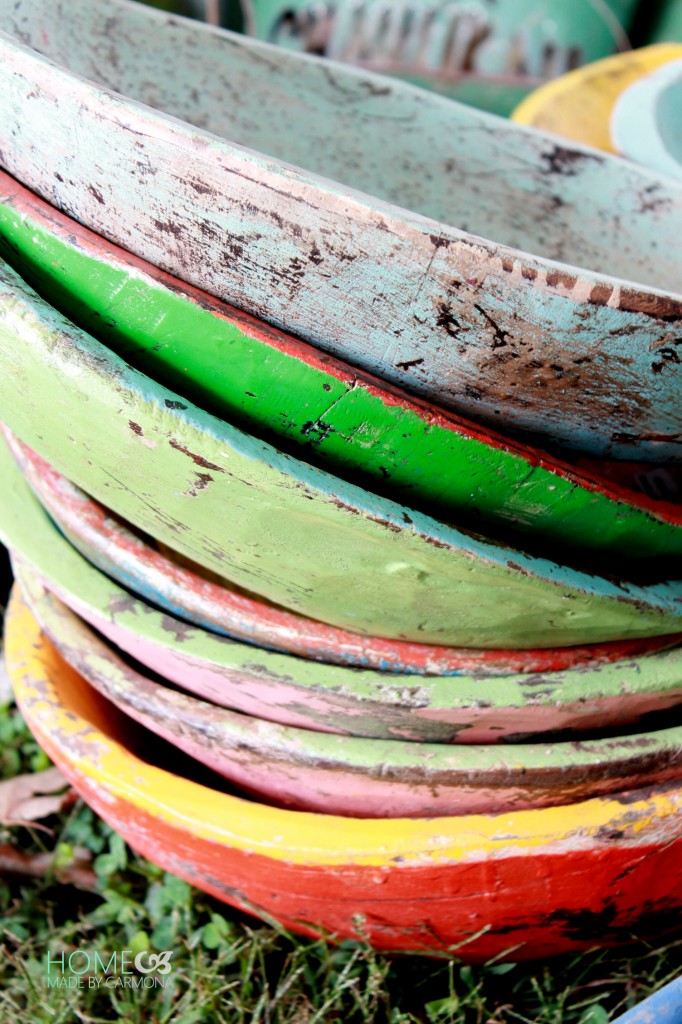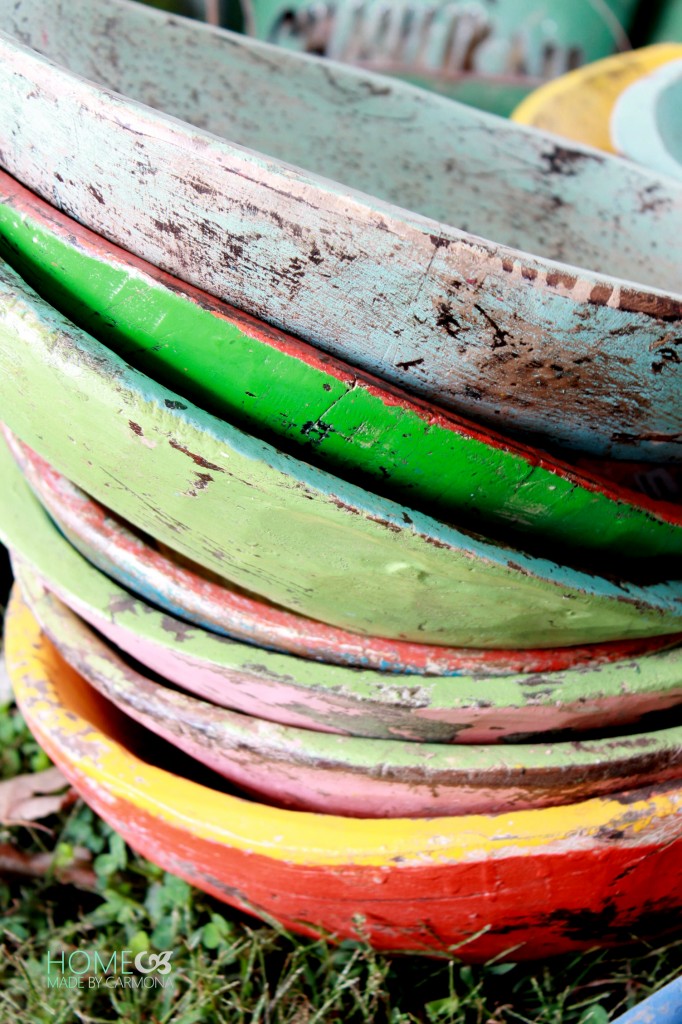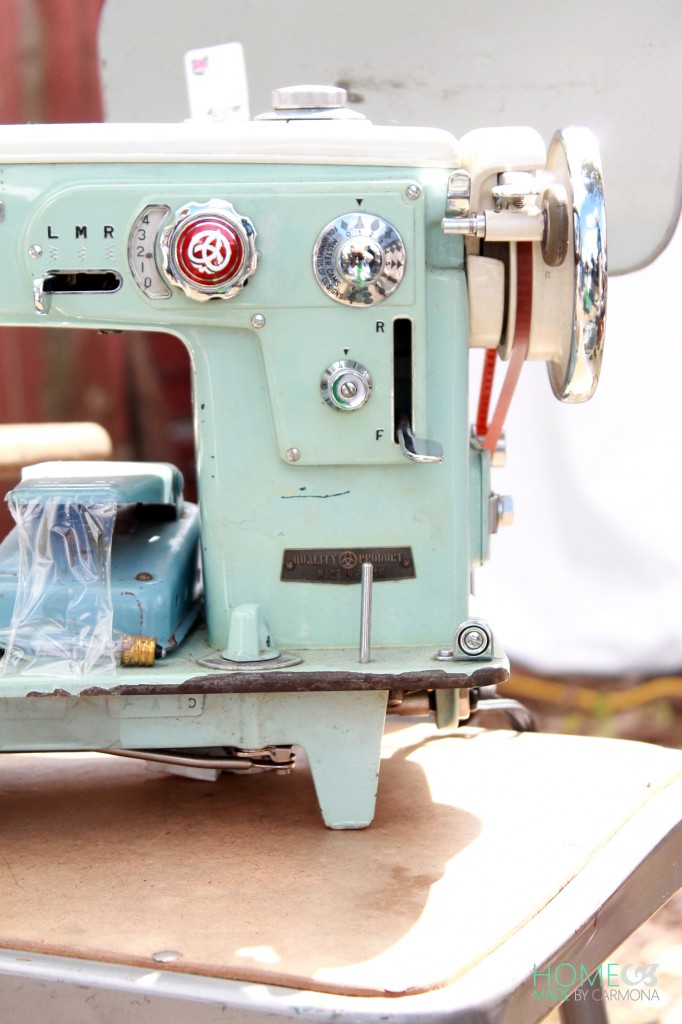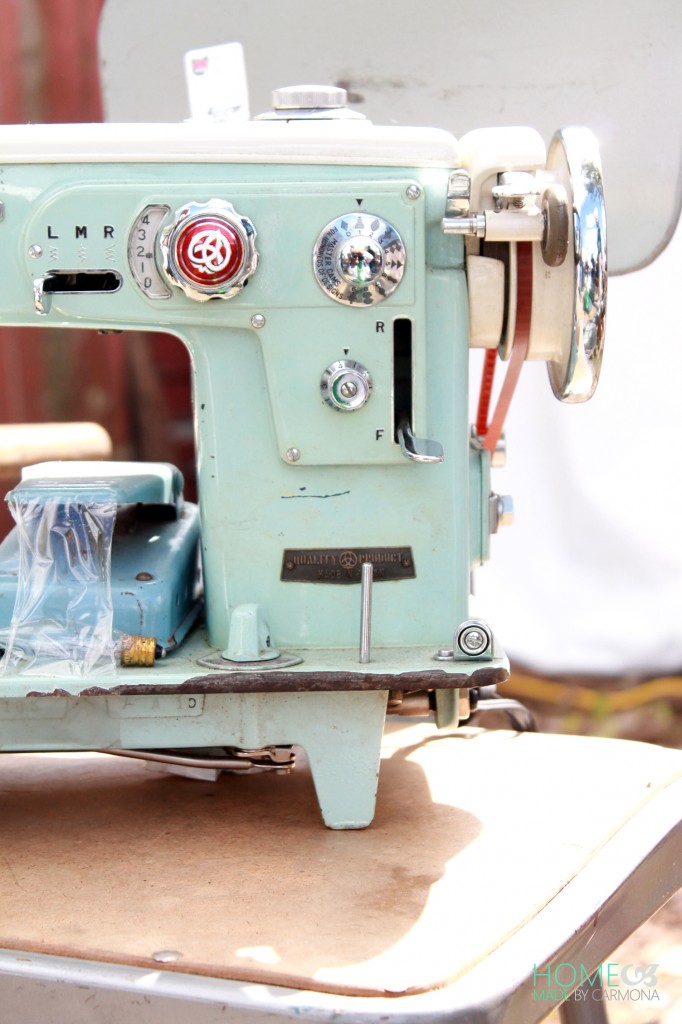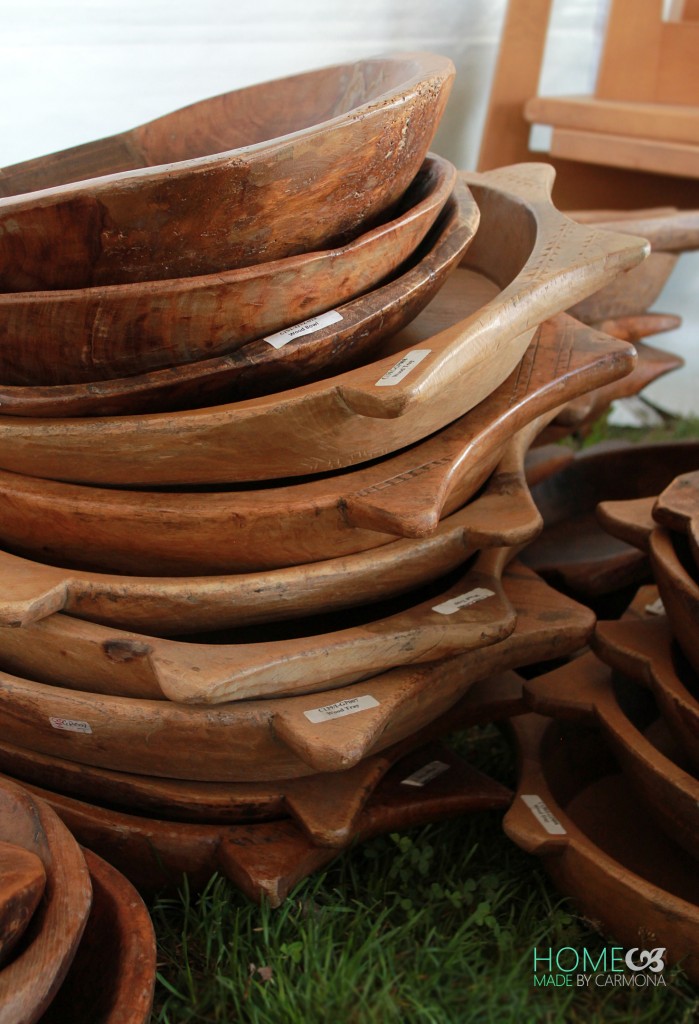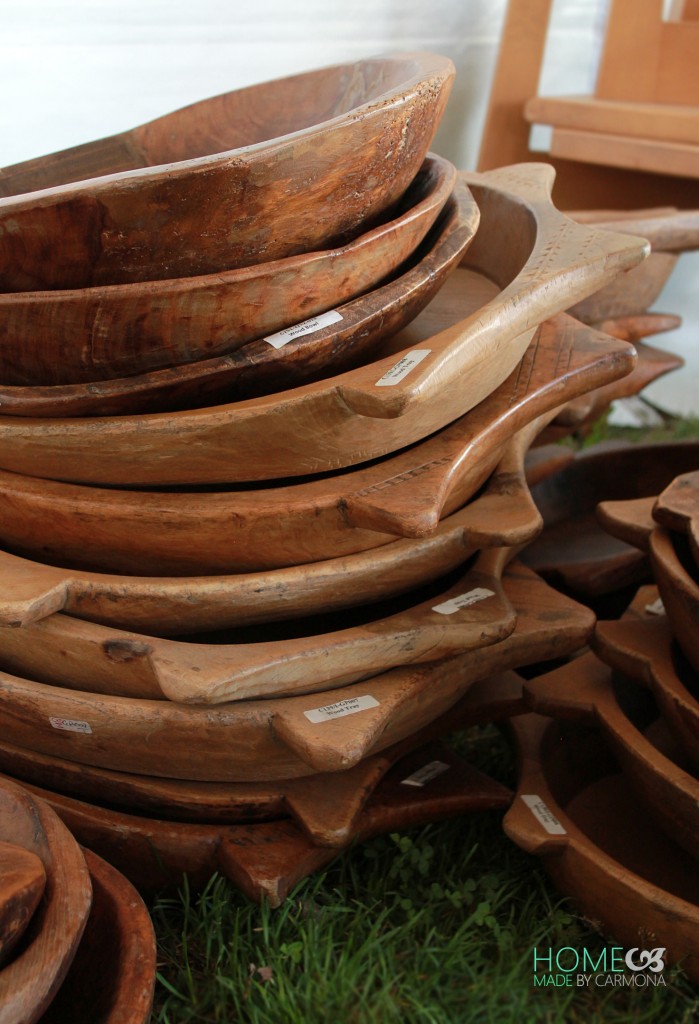 Enjoy some of my favorite finds and vendors from around the Country Living Fair!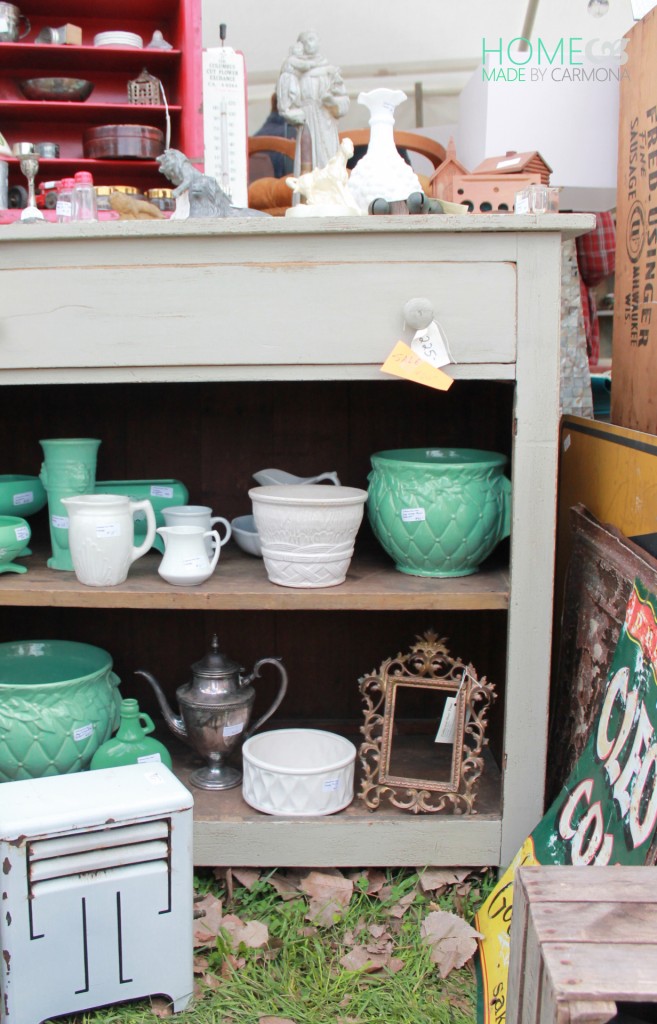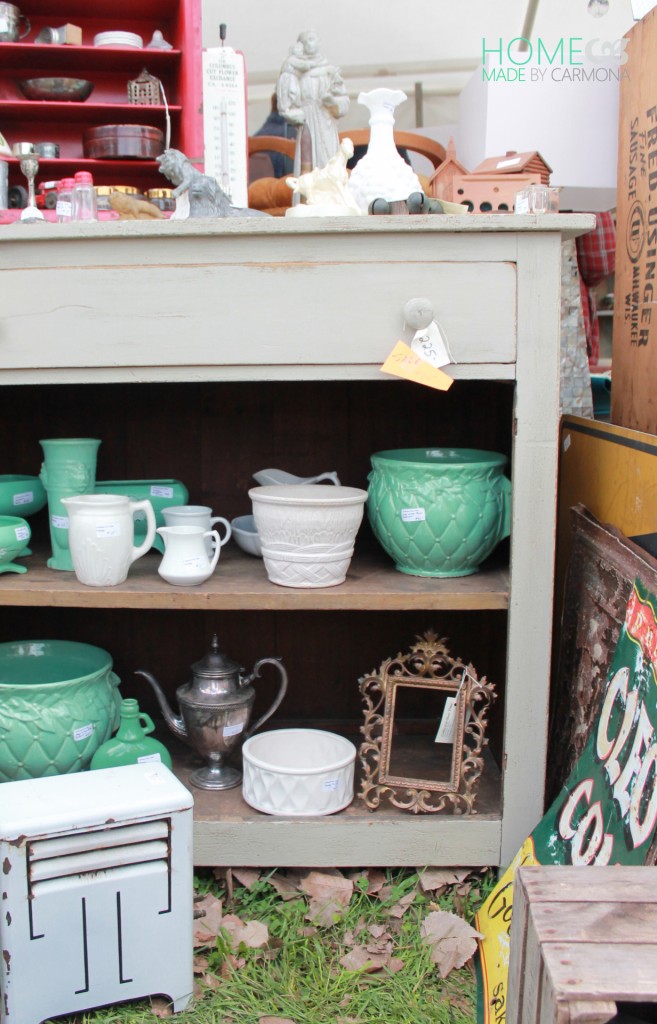 Summerthyme Chic Boutique had a gorgeous assortment of colors I love… well, you can probably tell from my blog what colors I'm drawn to. 😀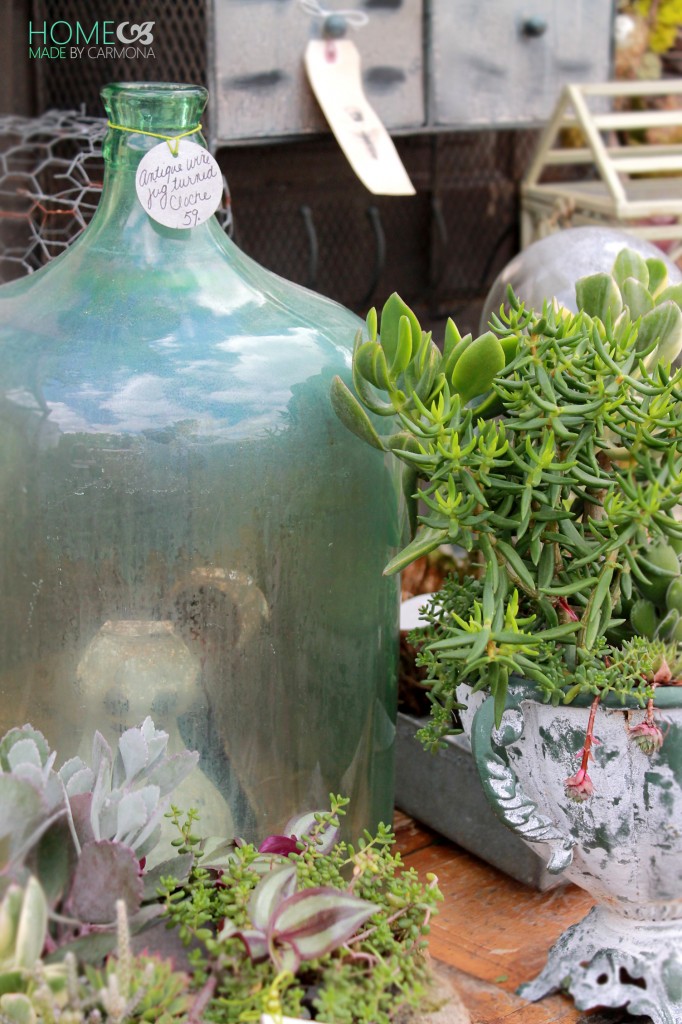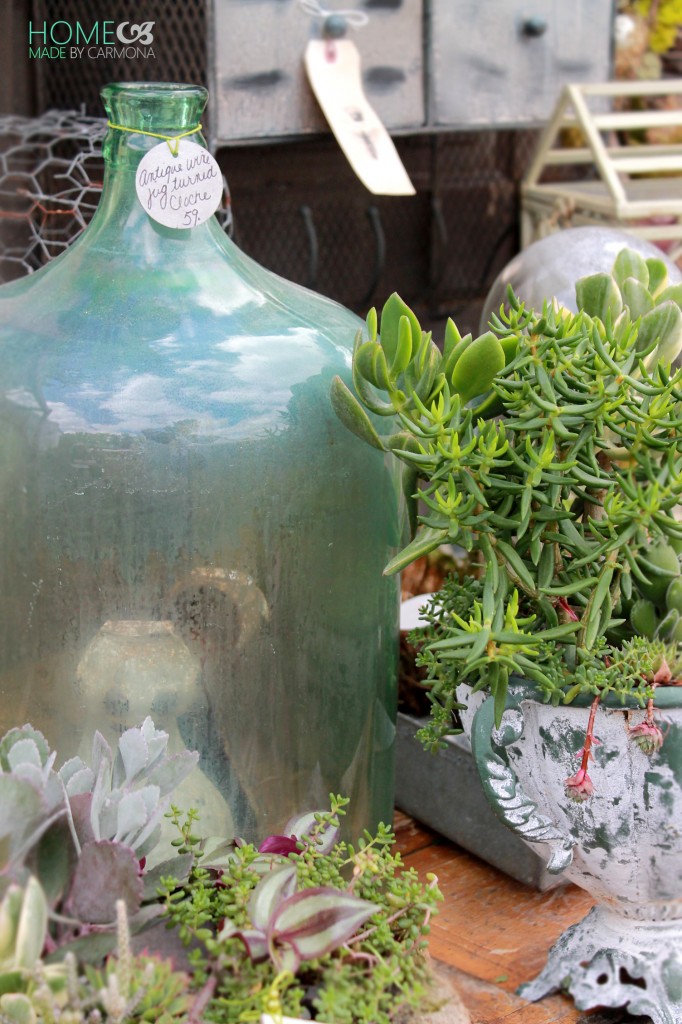 I spy with my little eye, lots and lots of succulents! This has been a really popular DIY, and I'd love to have some succulents in my home and around my property, but I'm a little afraid I'd do all that work just to kill them with my indoor plant black thumb. This beautiful assembly below is from the Primitive Blessings booth.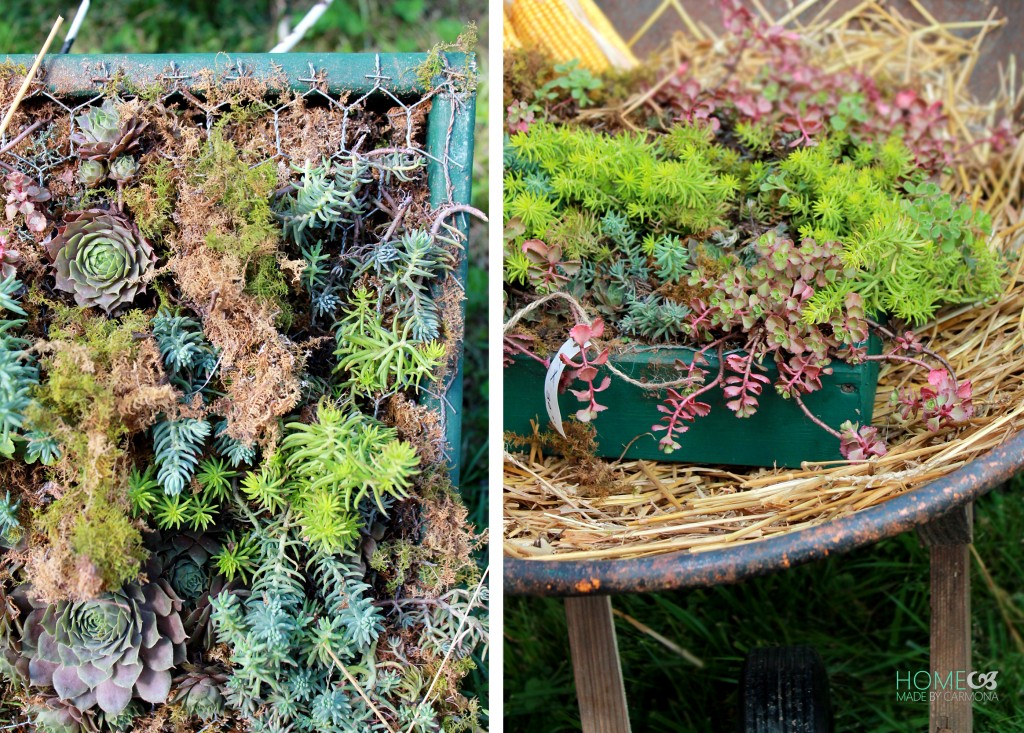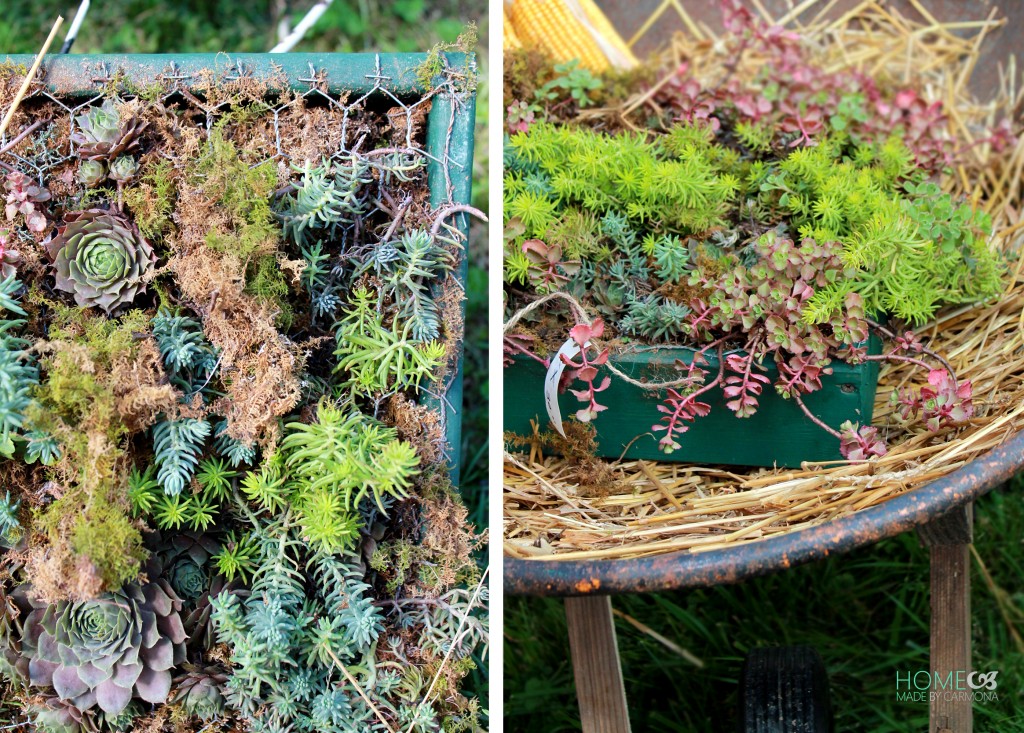 I found lots of cute items from PB&J booth, look at these adorable mini planter tins!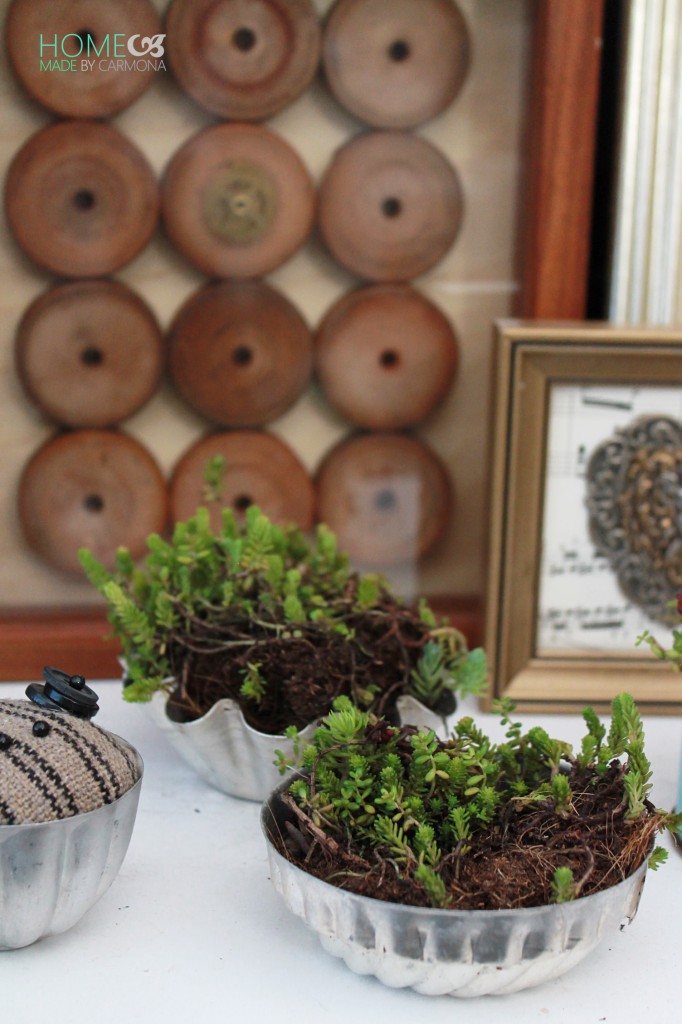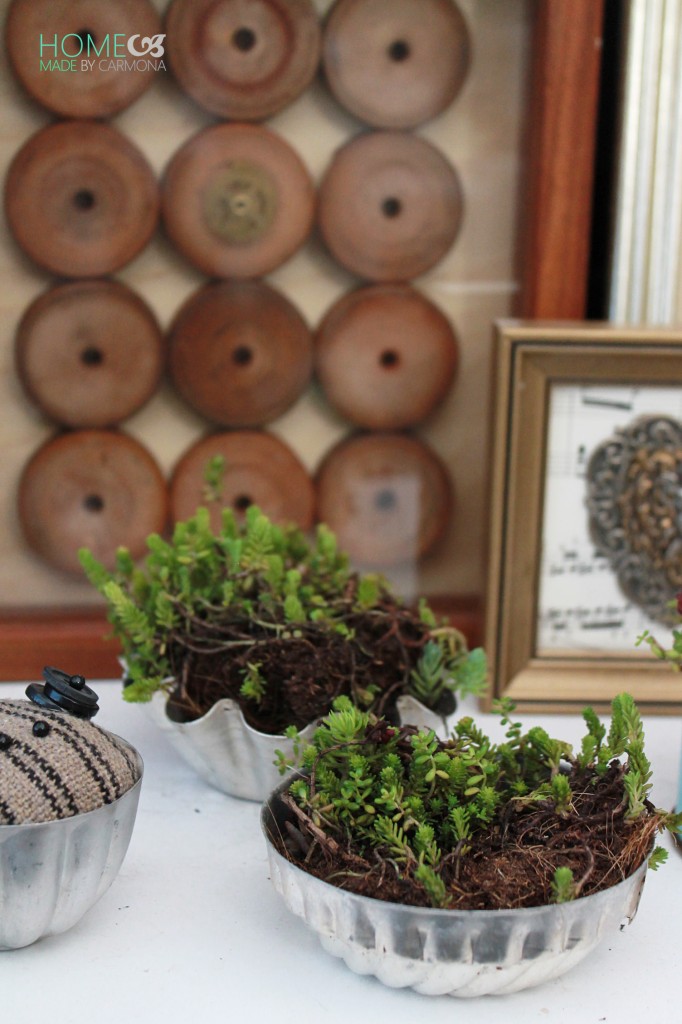 It was around this booth that I also started to noticing all the influences of typography on design…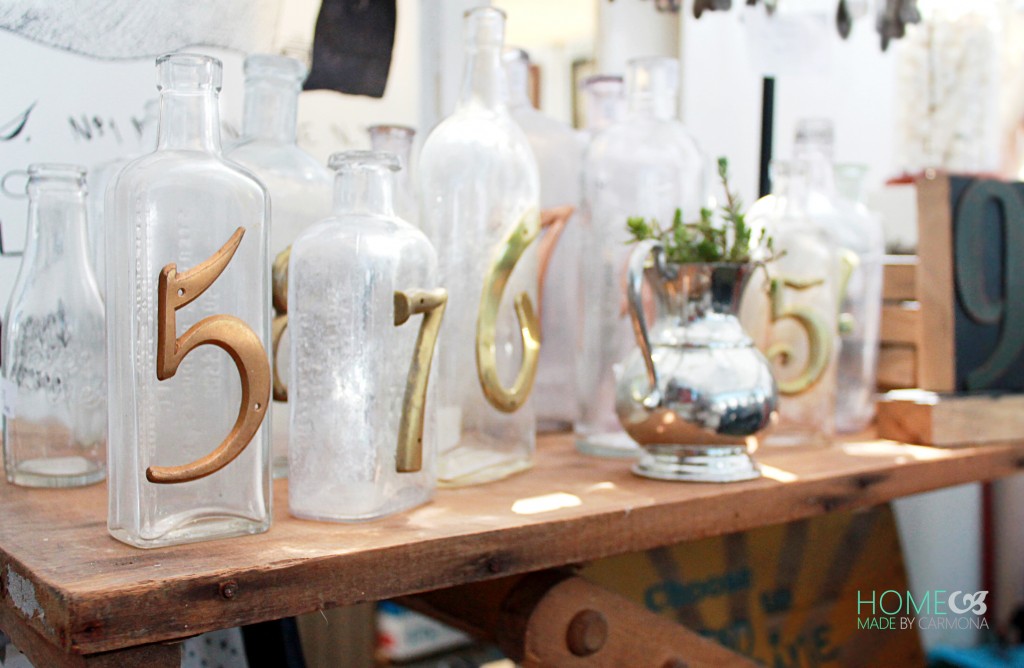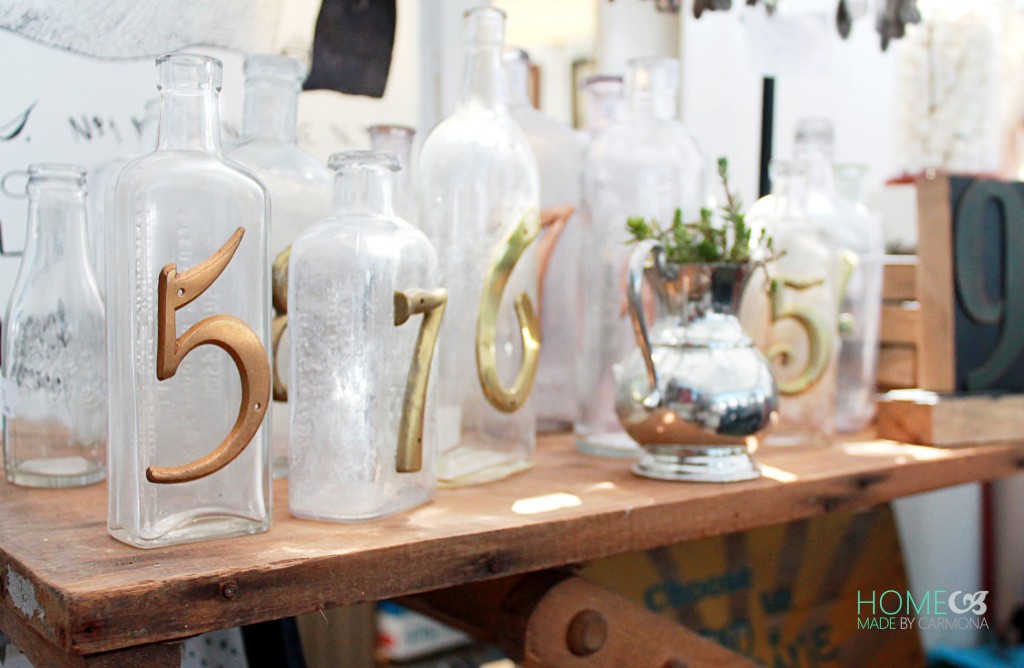 Ooooo, marquee lettering!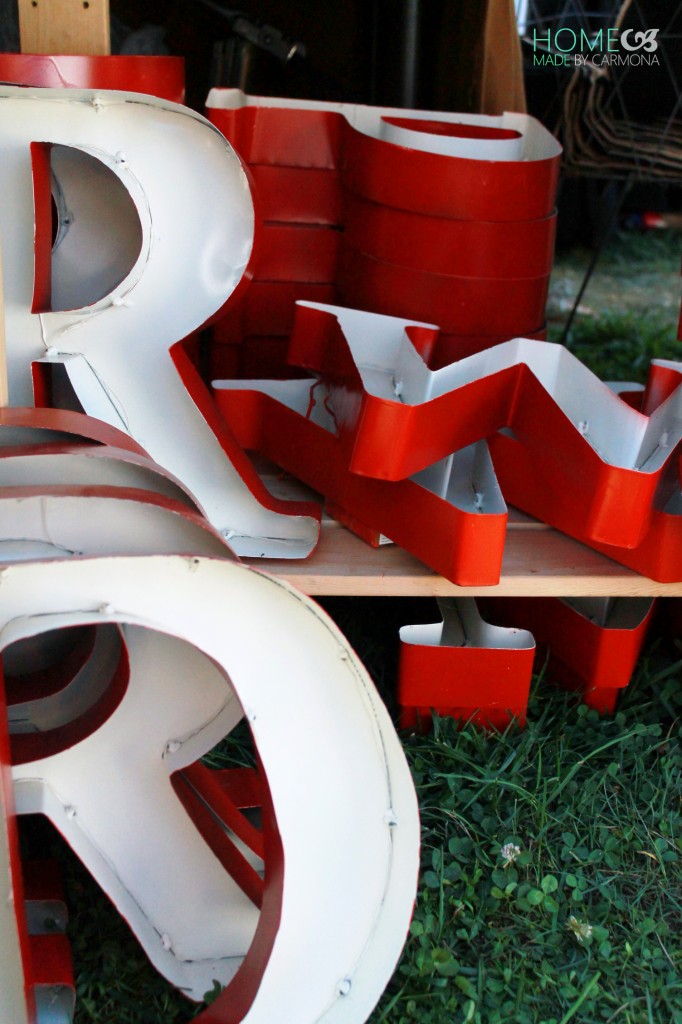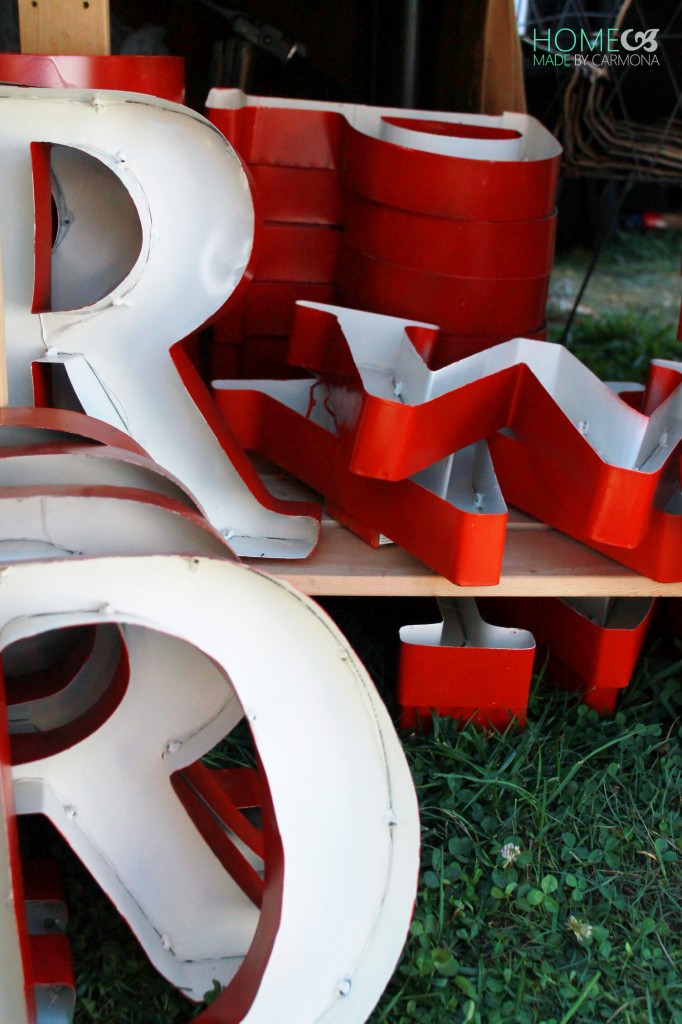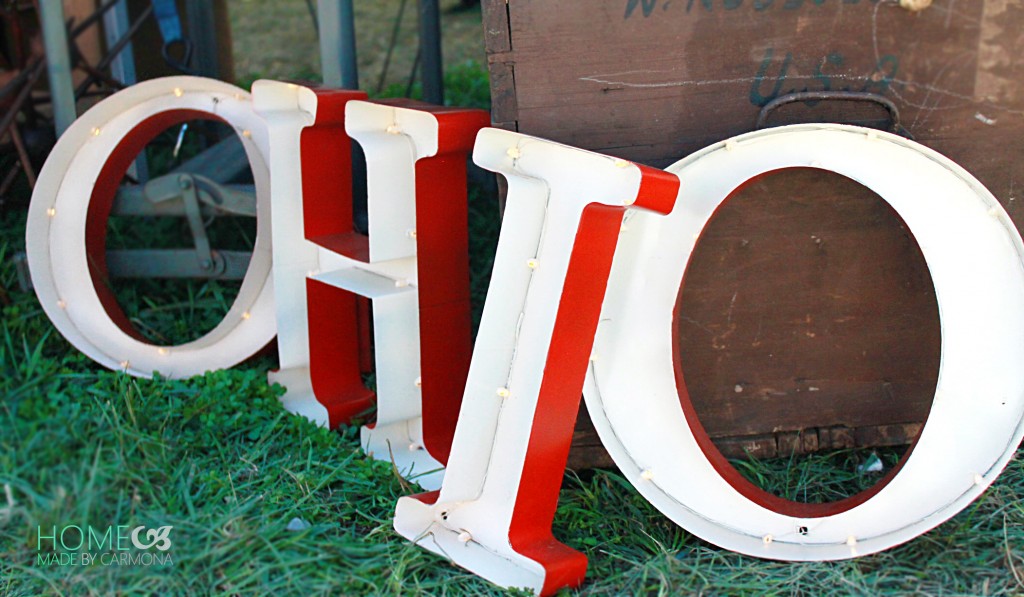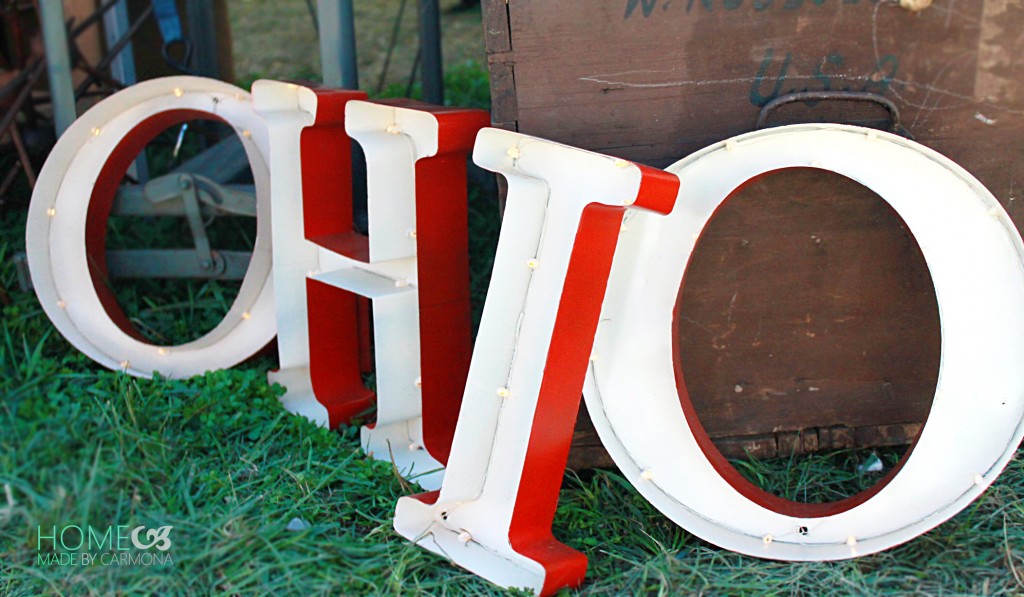 I started photographing letters and numbers in every form, and my blogger friends immediately pitched in, helping me find this trend from booth to booth!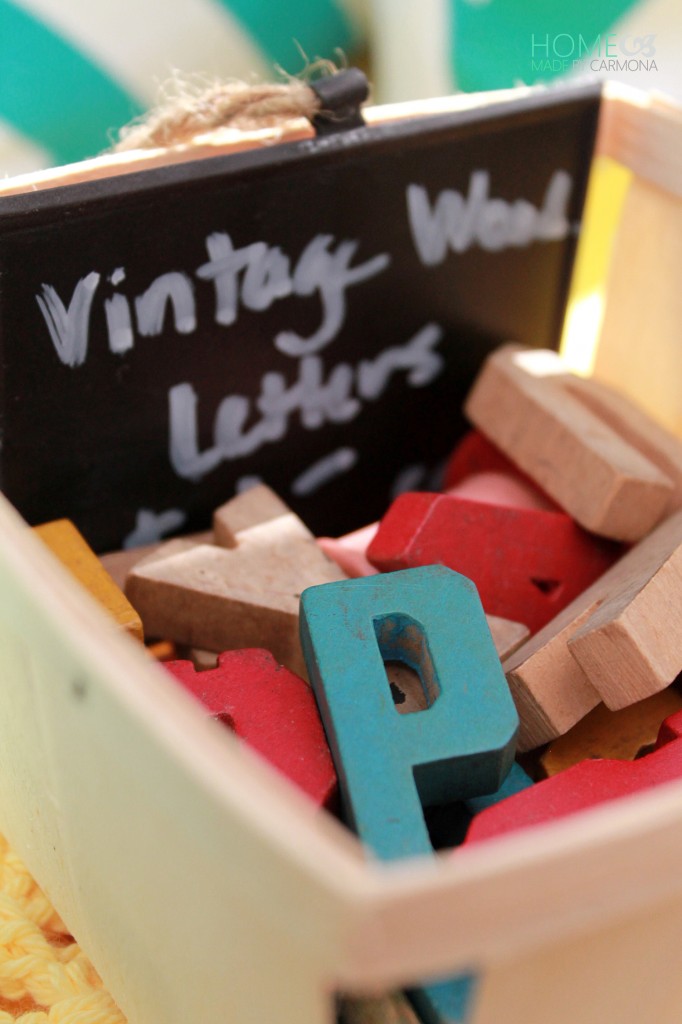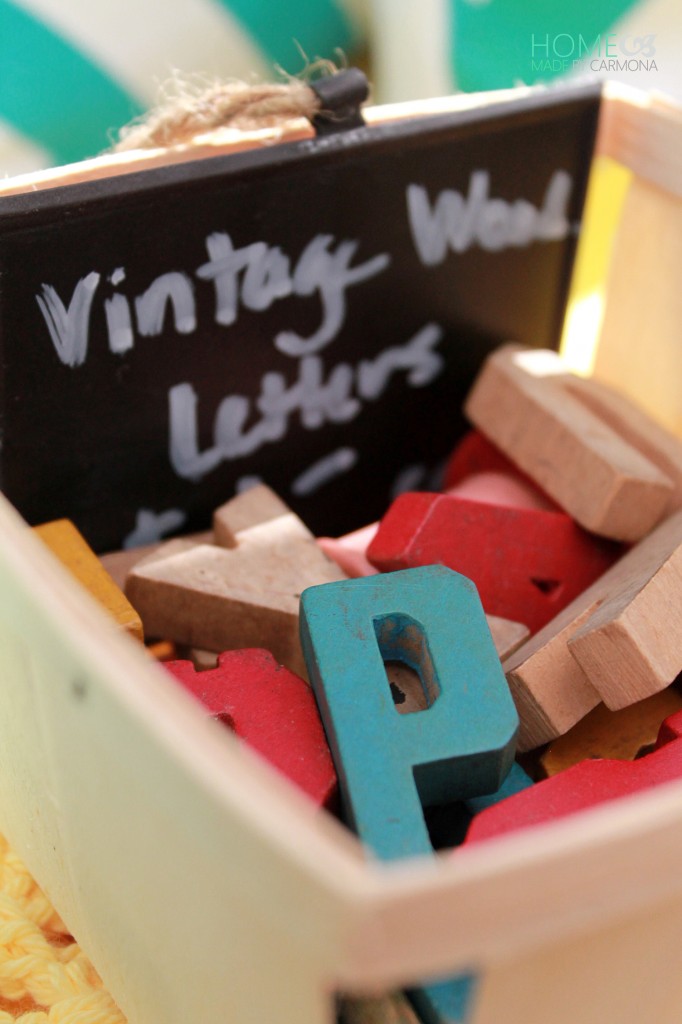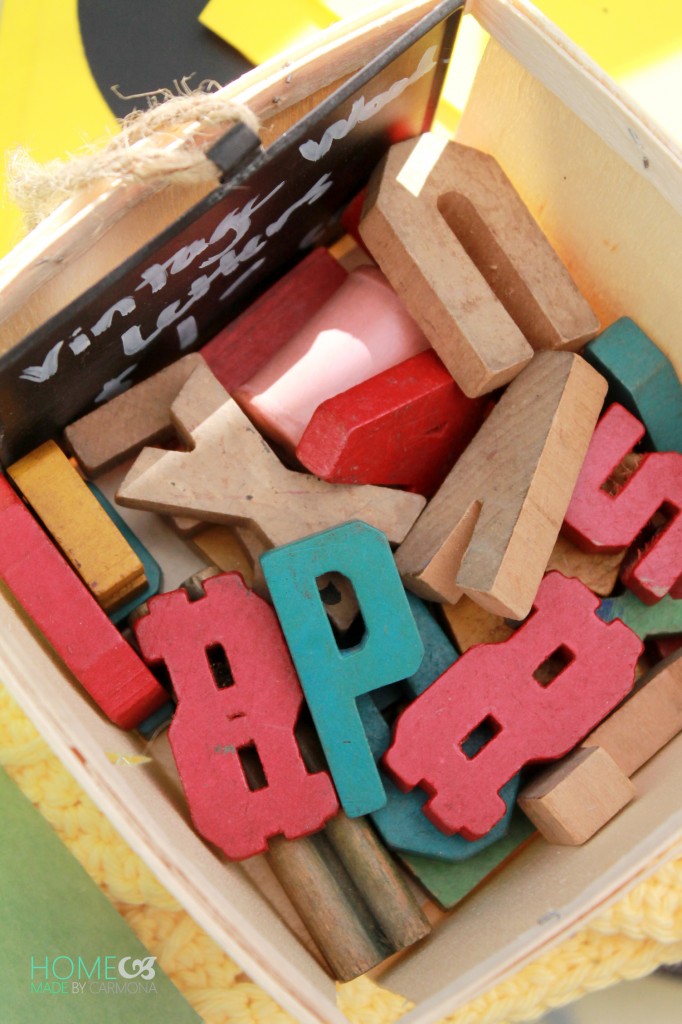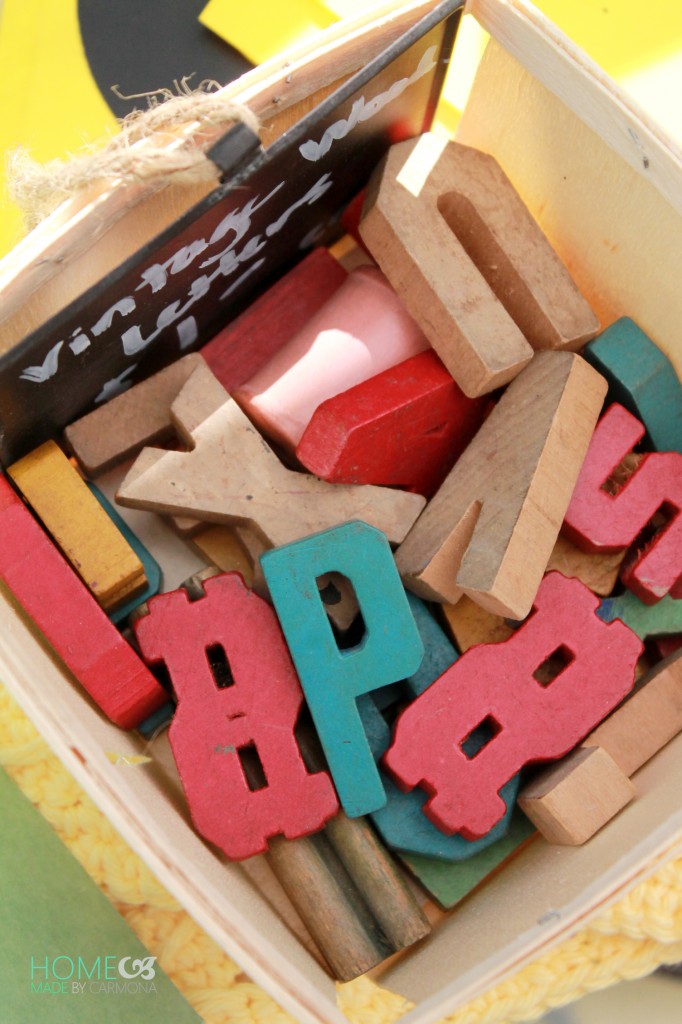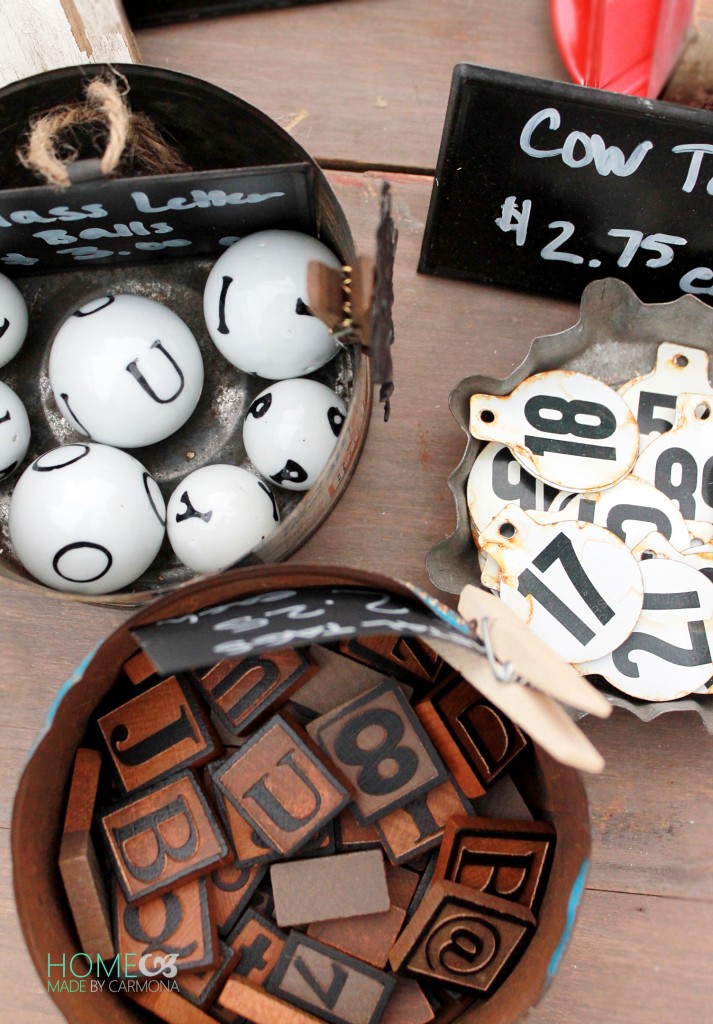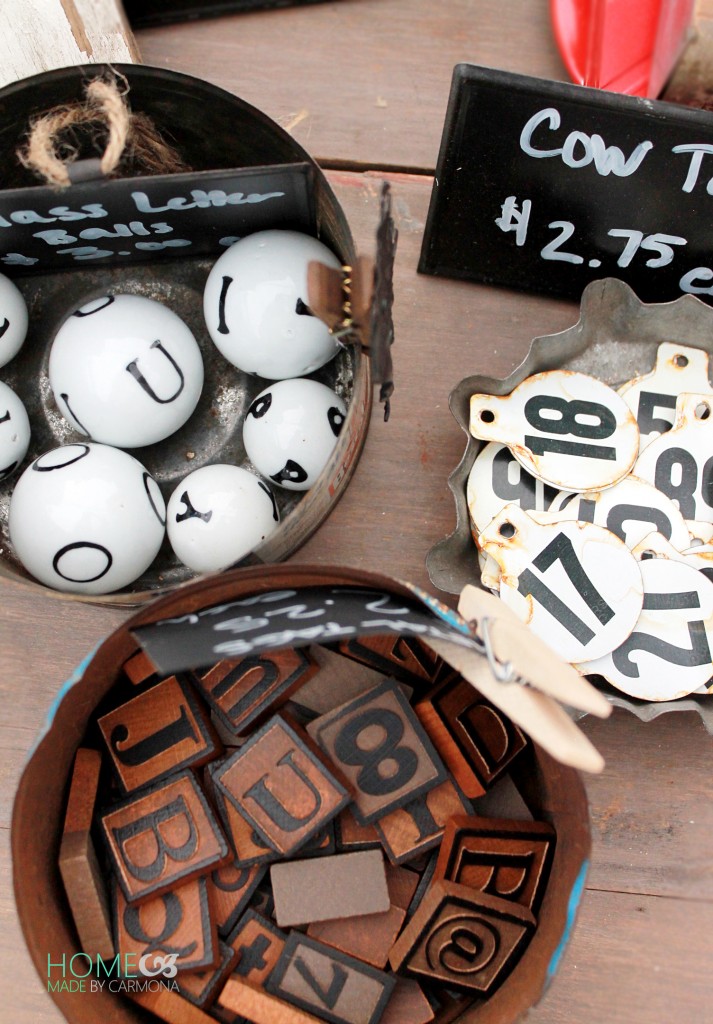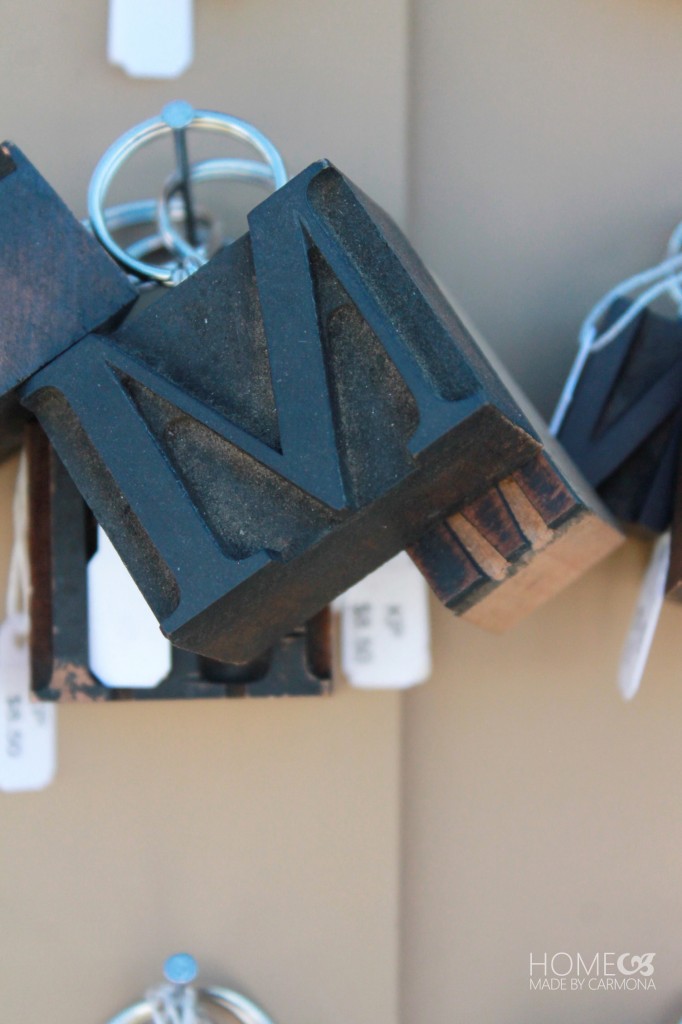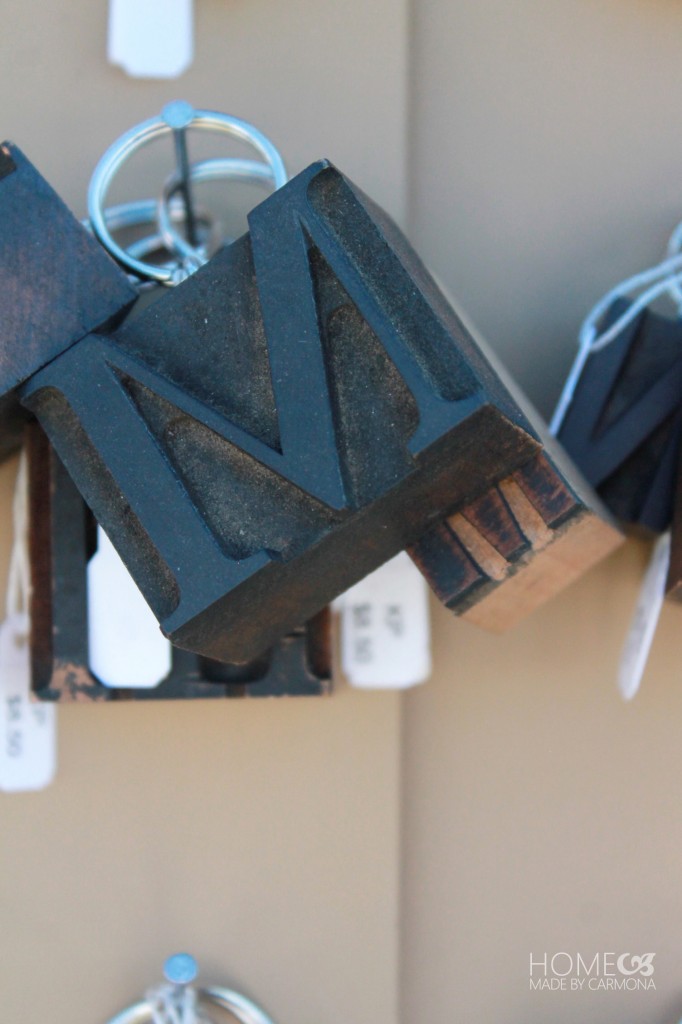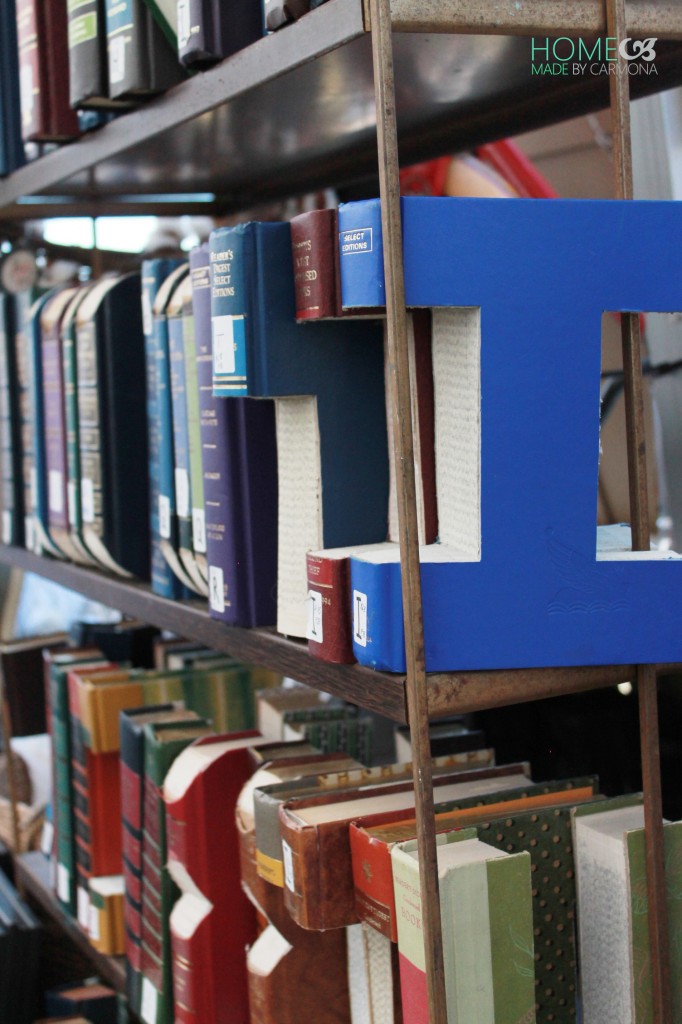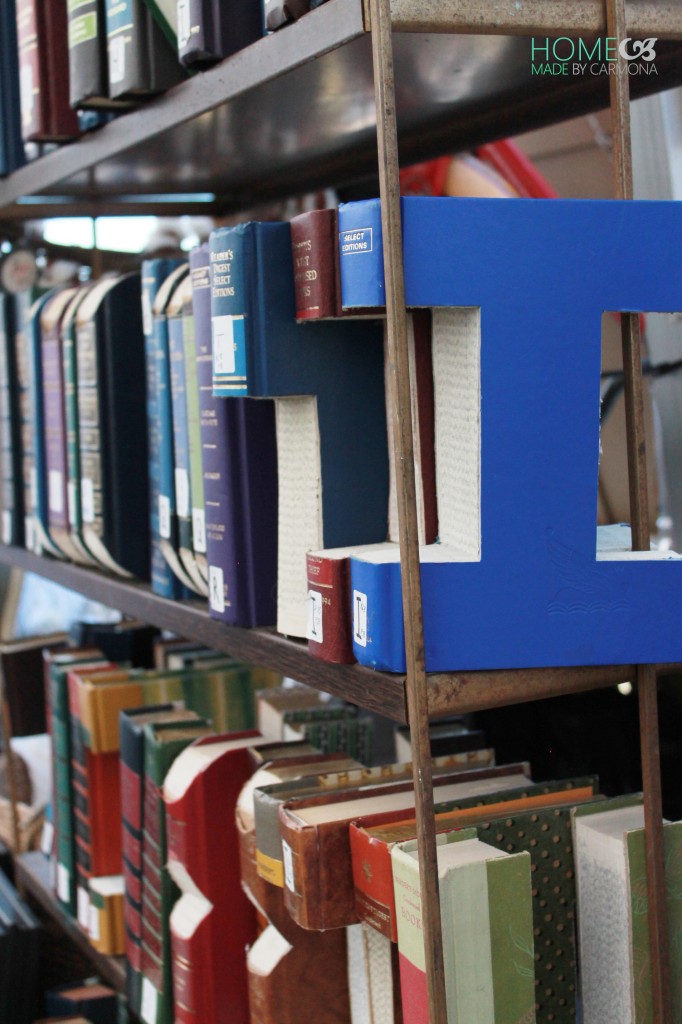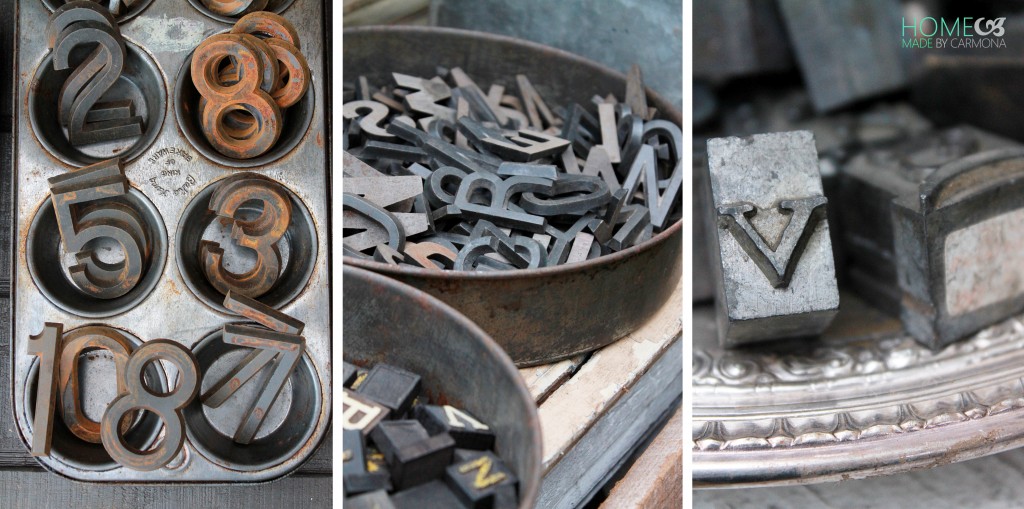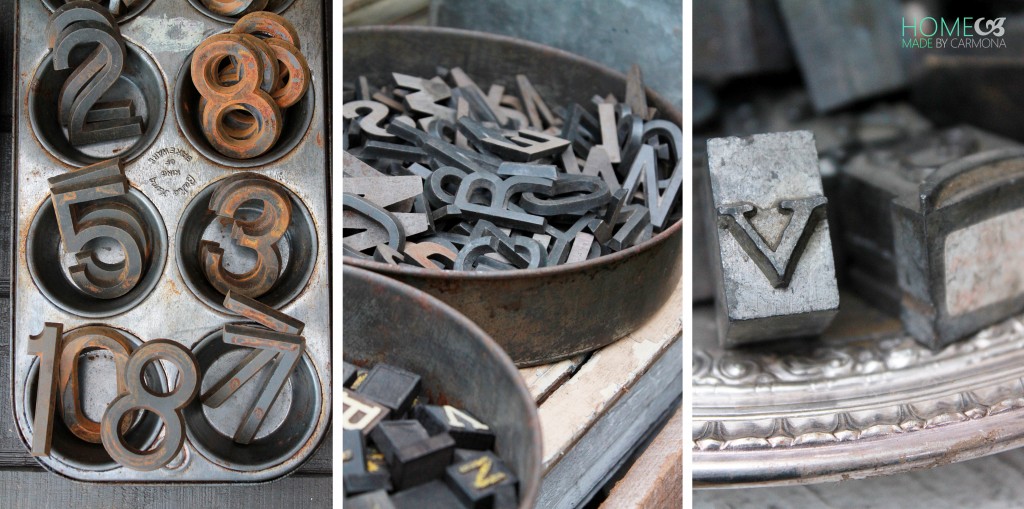 I'm looking forward to next year's Country Living Fair, and a new set of trends!