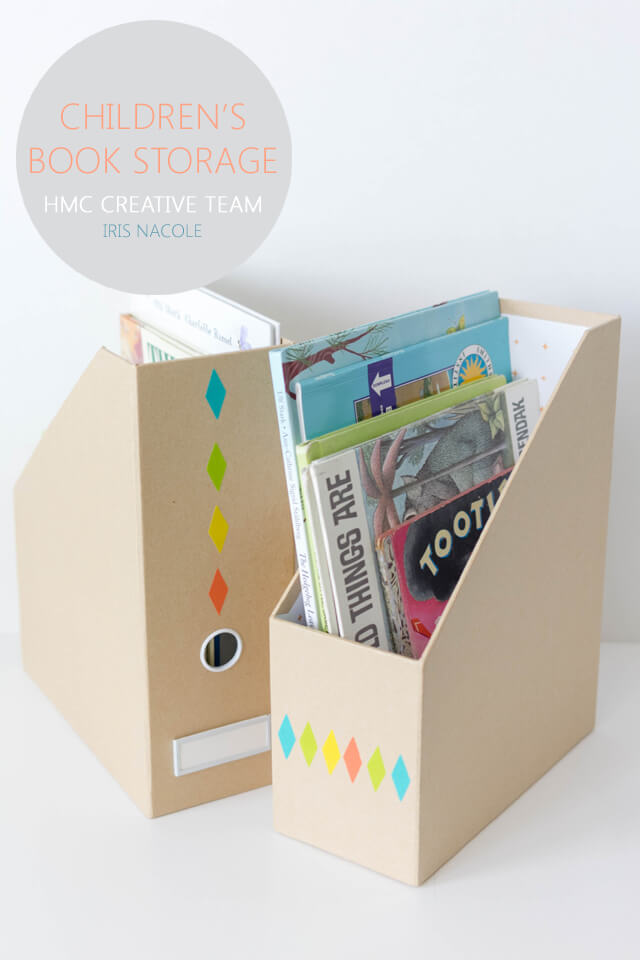 [left]Hi there! Iris, from IrisNacole.com here! I've been brainstorming over some really great children's storage ideas for y'all, and I think I've come up with one of my most favorite projects to date to share with y'all! Pretty much the moment we knew we were pregnant, my husband and I started collecting books for our child.[/left]
[right]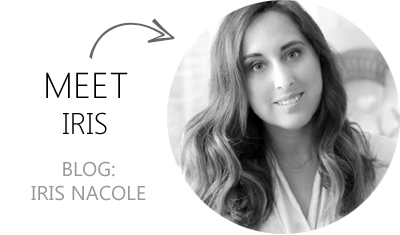 [/right]
Pulling from our own childhood collections, or picking up a random cute/educational book here and there, we accumulated quite a few for the collection, a mini library of sorts, before it was all over. Once our son was born, and interested in playing with/reading books we started looking for ways to store them that would accommodate his small size. Of course, if you browse Pinterest you will find a multitude of ways to do this, and we were no different. We set up a small reading area in his bedroom using Ikea picture frame shelving to display his books on, which worked out well, but we wanted something a bit more mobile too, since he didn't stay in his room often. I started thinking about how I could make that happen, and luckily one day as I was playing around with ideas it hit me. Magazine Files! Why not right? They are made to hold magazines, why not have them hold our son's books instead? With that idea in mind, I went on a hunt to find the perfect one, and ended up at Target. Target has in its stores brown paper magazine files for sale, but I have yet to find them online. No worries, as I have one right around the corner, and I'm sure that many other office supply stores have them too. Happy to have found what I was looking for, I started to think it was just a bit too bland for children's books, so I came up with the idea of using decorative tape to dress it up. Sure enough, after it was complete, we loved it! It has been on the shelf in the playroom ever since. When we want to pull a book out, we just bring it down and let him go through them. Easy enough, and since it wasn't costly to create, we don't worry about it getting wear and tear from use.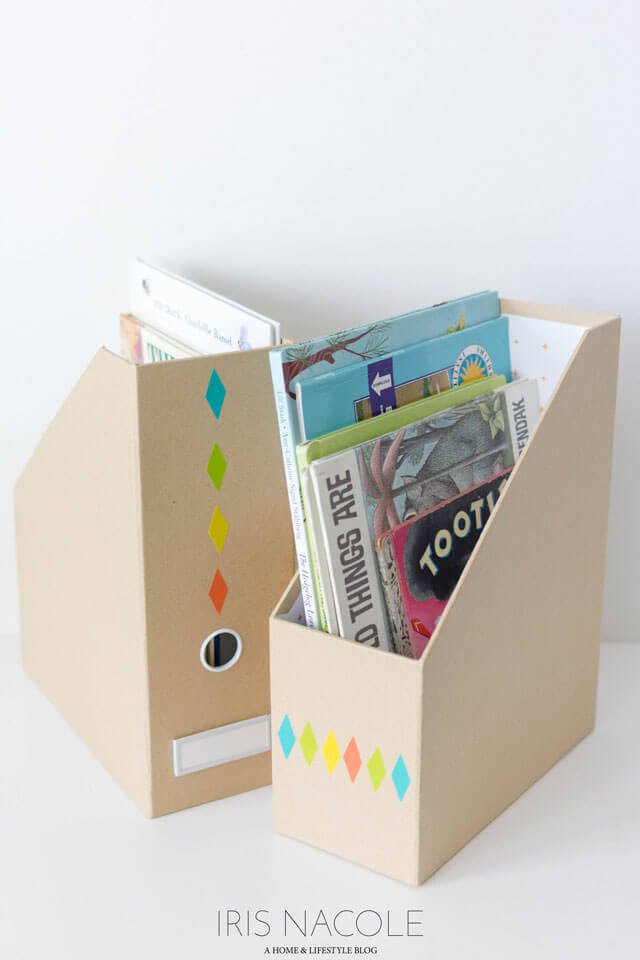 While thinking about what to share with y'all today I thought about recreating that exact project, but as I went on my search for materials I ran into a new product that Target is offering in their craft section. A new line of stickers made out of different materials (wood, vellum, cork) for under $5 a pack by Hand Made Modern. I chose the Vellum Stickers for this project, and I'm so glad I did!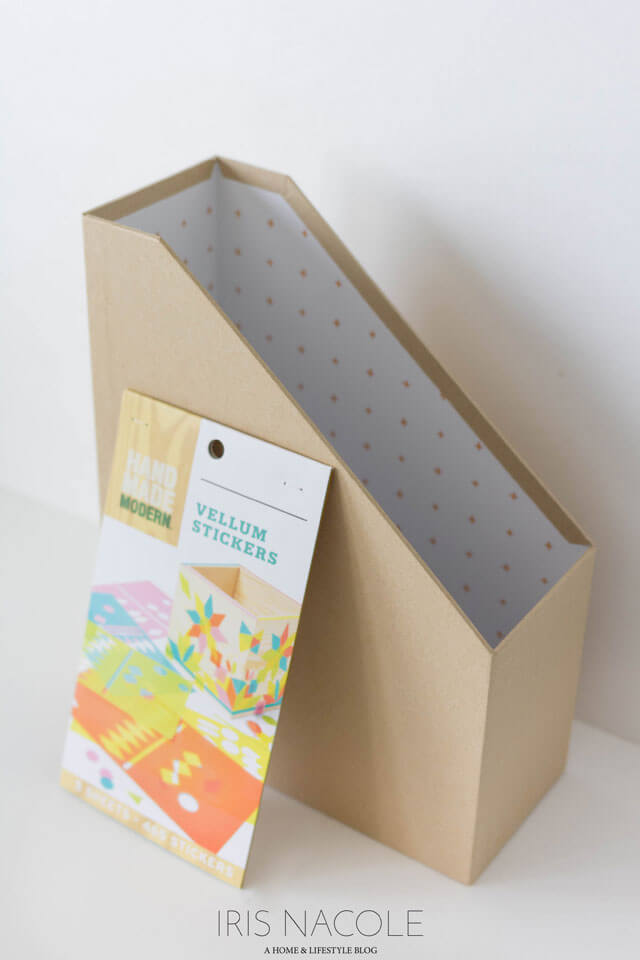 The bright colors are perfect for a kid's space, and each sheet comes with identically shaped shapes so that you can easily create a multitude of patterns within your design.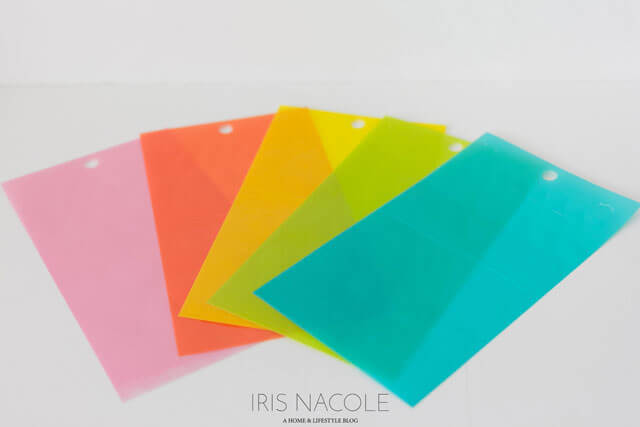 We've recently started a mini makeover in the playroom to accommodate the changes in our home office. With the kids craft area in the home office being replaced with even more storage for all of our crafting materials, I have come up with a new craft area within the playroom, and well, it was time to change it up anyways since it was almost two years ago when we first completed the playroom. My boy has grown up quite a bit since then!
I'm not babbling I promise. The new playroom design incorporates a touch of mid-century modern style, and I wanted to keep the design I chose to decorate the magazine files a bit retro too. With the colors provided, and the shapes of the stickers it was easy for me to do. Knowing I was going to be decorating two different magazine files, I decided to use a horizontal pattern for one and vertical pattern for the other, using the diamond shaped stickers. Keeping with the same color pattern for both: blue, green, yellow, orange, and repeating that if space allowed, kept the two files cohesive.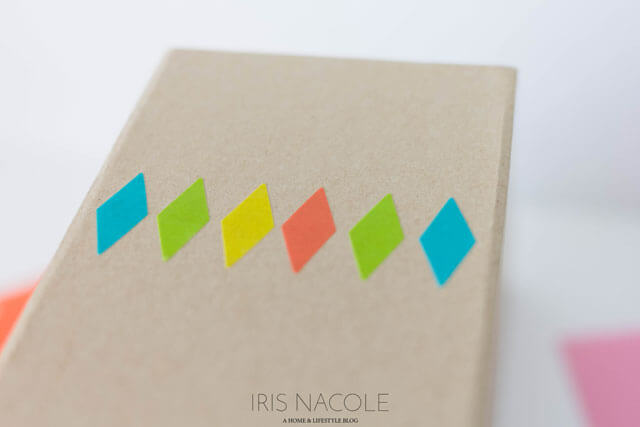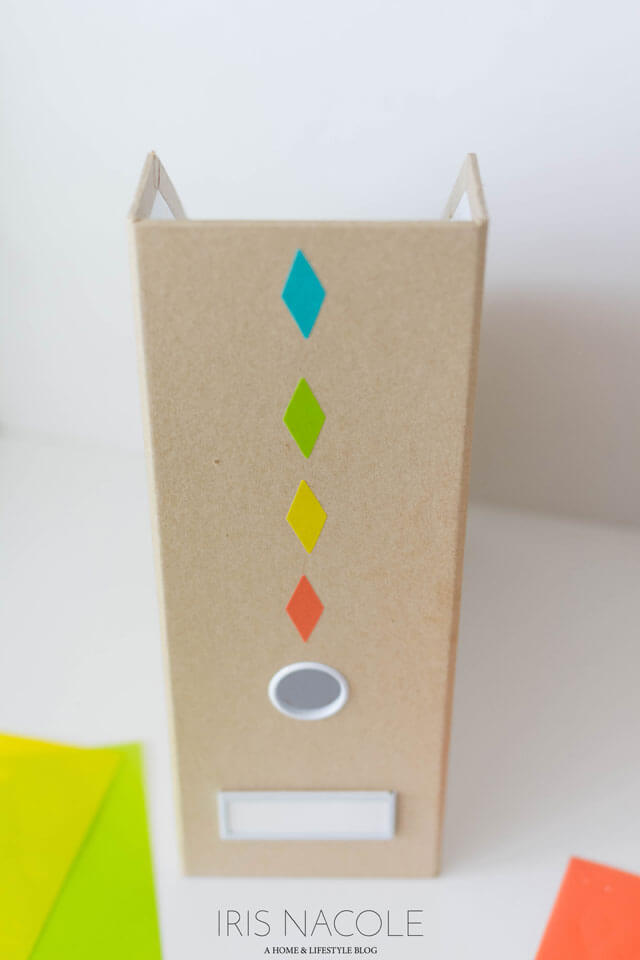 I felt that covering the front and back of the file was sufficient for my design, and within a matter of minutes my project was complete and ready for use! How cute!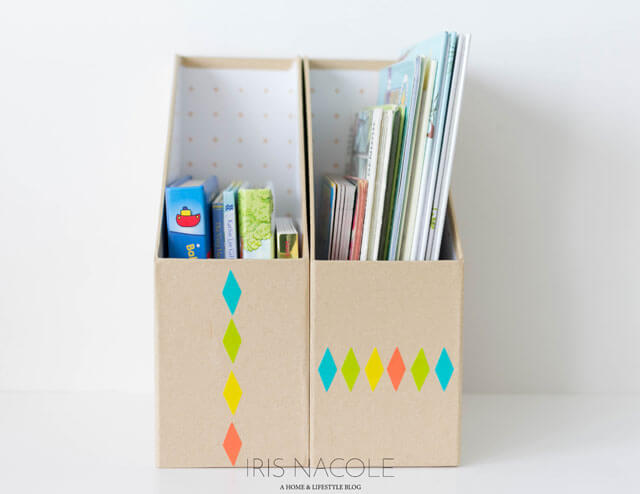 How will you decorate your file holders? If you are on Instagram, tag me (@irisnacole) with a picture of your design, or send me a picture to my email, iris@irisnacole.com. I can't wait to see what you do! Of course, I'd love for you to come on over to my blog to see all of the updates around our house, as well as the many other craft projects I've come up with. I hope to see you there soon!
Until next time!
-Iris
FOLLOW IRIS HERE