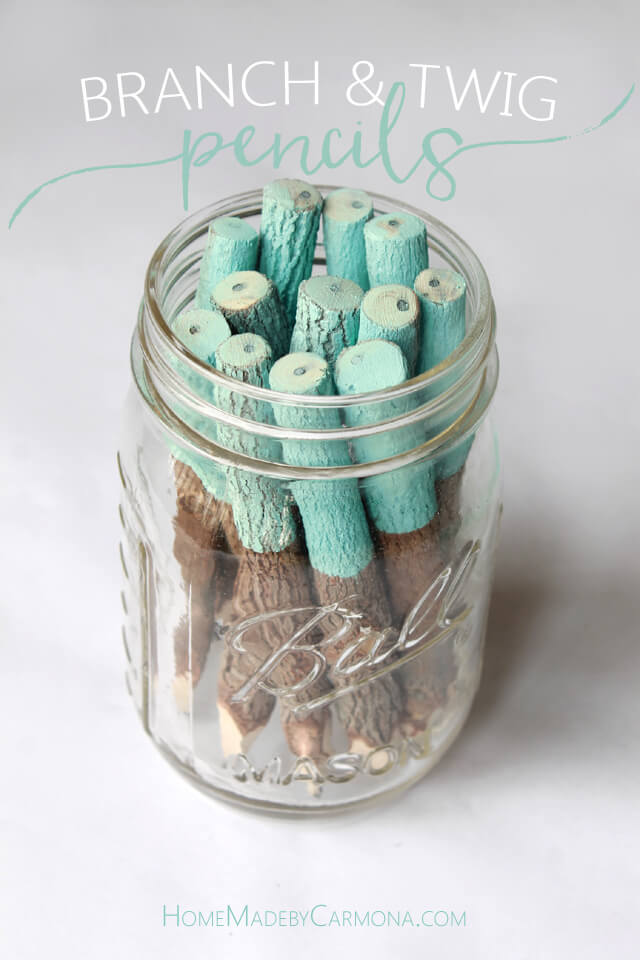 You know those people you meet that just have oodles of talent and taste? You know, the ones you want to be when you grow up… Well Stacy from Not Just A Housewife is one of those people. Girl's got decorating game!
This month Stacy invited me to join in a fun little series she hosts called Styled X 3, where she sends two bloggers an identical product she bought for her own house, and we all style it to our own homes and taste! 

Stacy sent me these really cute branch & twig graphite pencils (you can find it here on Amazom *affiliate link*). Joining in the fun is our awesome mutual blog friend Abby from Just a Girl and Her Blog.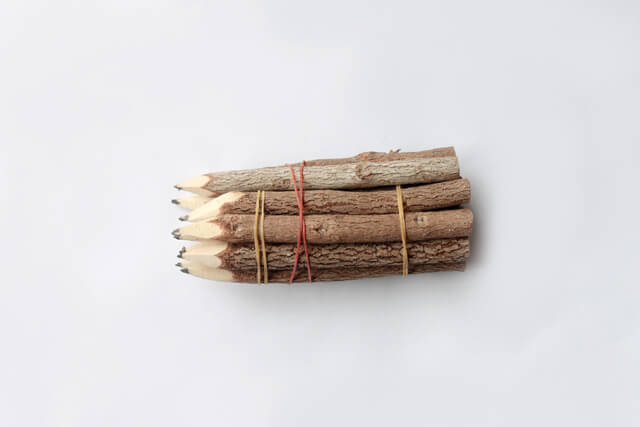 Aren't these little buggers cute? They don't even need a makeover, they are adorable as they are… and yet. What can I say, sometimes it's almost as if the DIY materials in my house just have a mind of their own.
It's almost as if the DIY materials in my house just have a mind of their own…
Well, just watch this little animated gif and see what I mean. 😀 See if you can spot the one little twig pencil that tried to run away.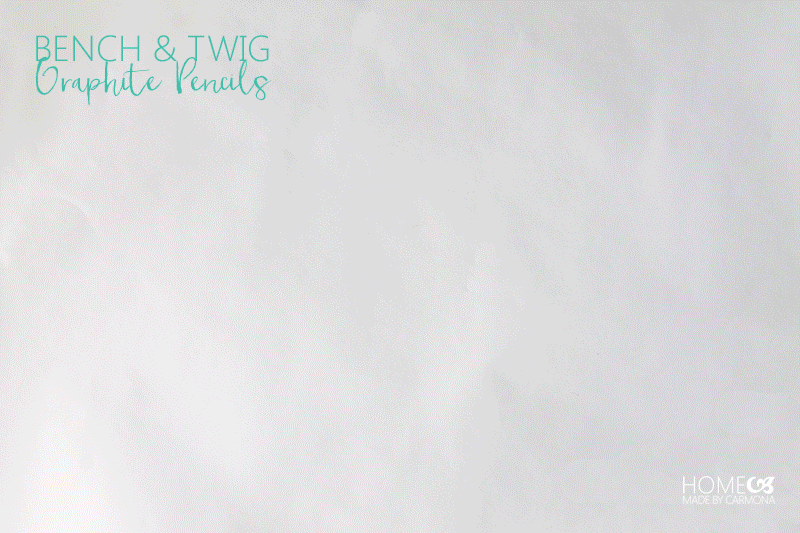 Yep, the next thing I know, my pencils have chic little painted bums. Ah, I love anything paint dipped!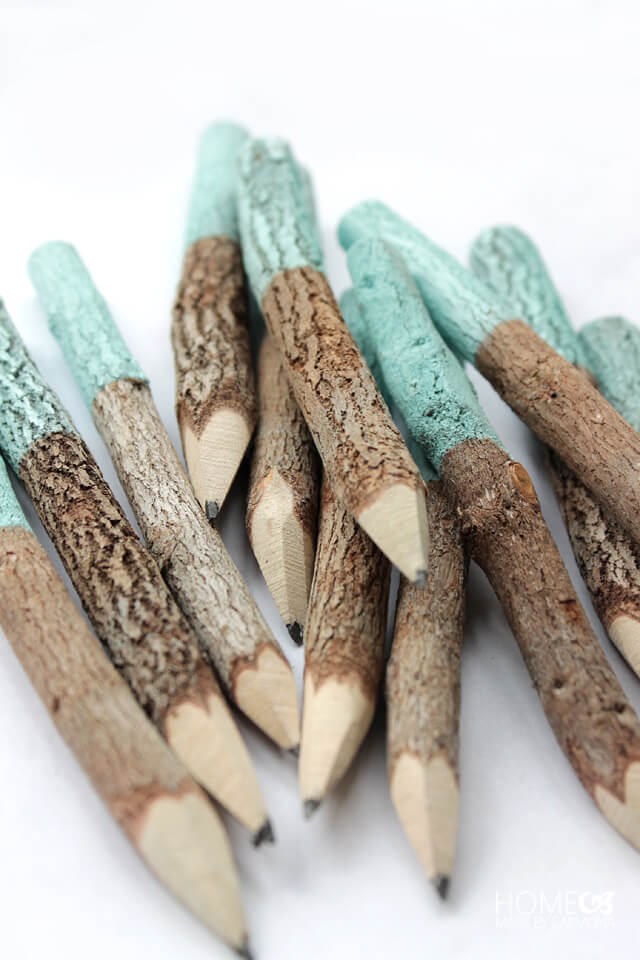 I'm keeping these bad boys on my bedside table for when I'm in the mood to whip out my sketch book and draw. I really should invest in a desk…but I'm a sucker for lazy bed lounging and do the bulk of my hobbies from my bed (confessions of a lazy doer).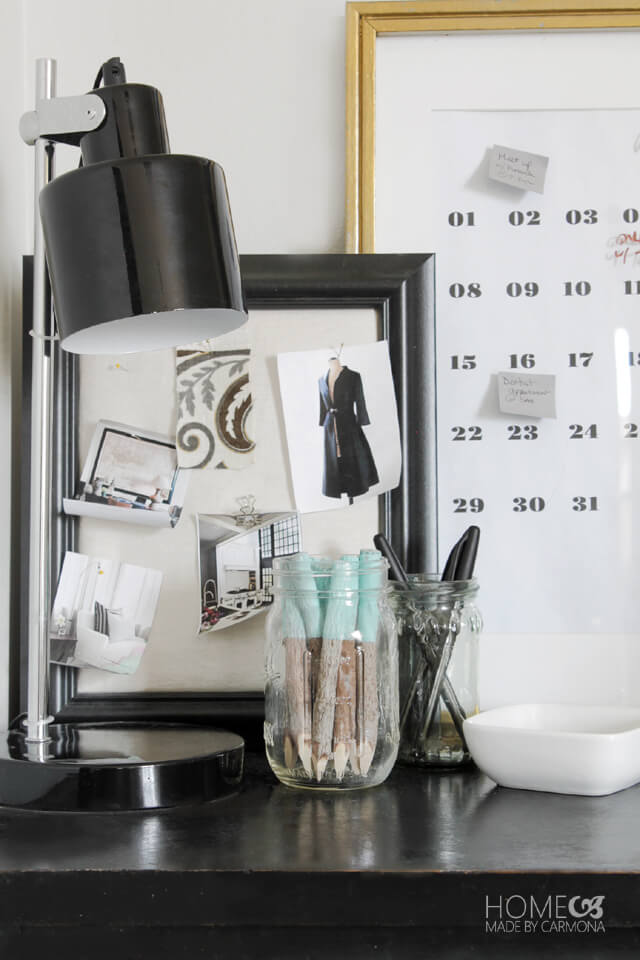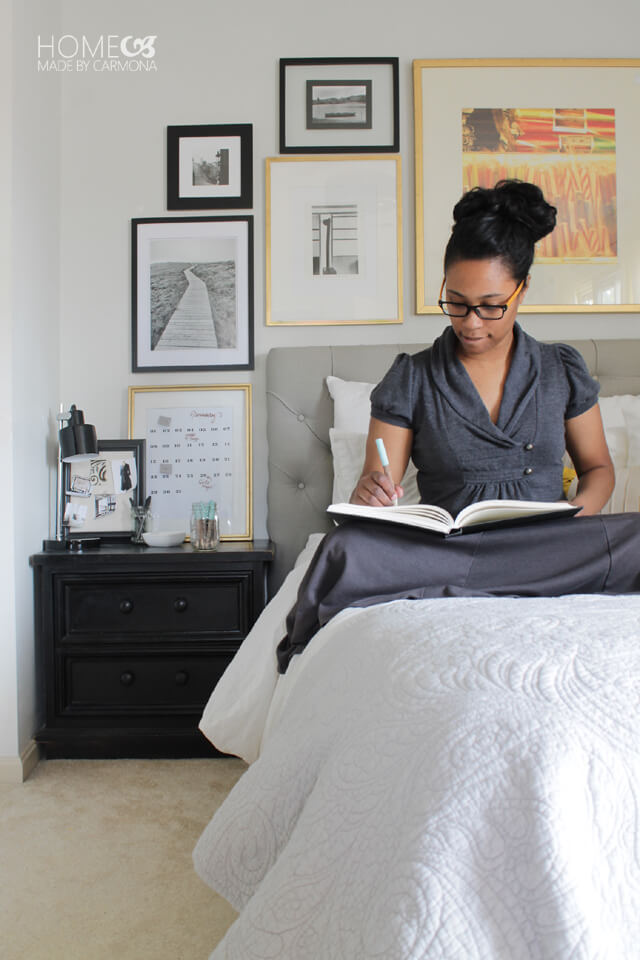 I loved drawing as a kid, and still do! Although, I admit I spend more time drawing room renderings these days than anything. Both hobbies I love!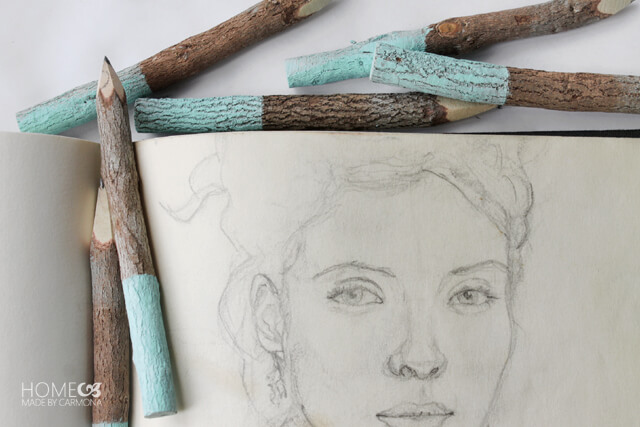 Honestly I'm not sure how I'm suppose to sharpen these, but I guess my whittling knife will do. Should I even be using these cute little pencils up? Ah, it's worth using, they make me feel like I'm I'm a wood nymph using a magical writing tool whose drawings take on a life of their own. In case you're wondering, yes my other hobby was reading and writing…and yes, I might have had (and still do have) an overactive imagination. Hee hee!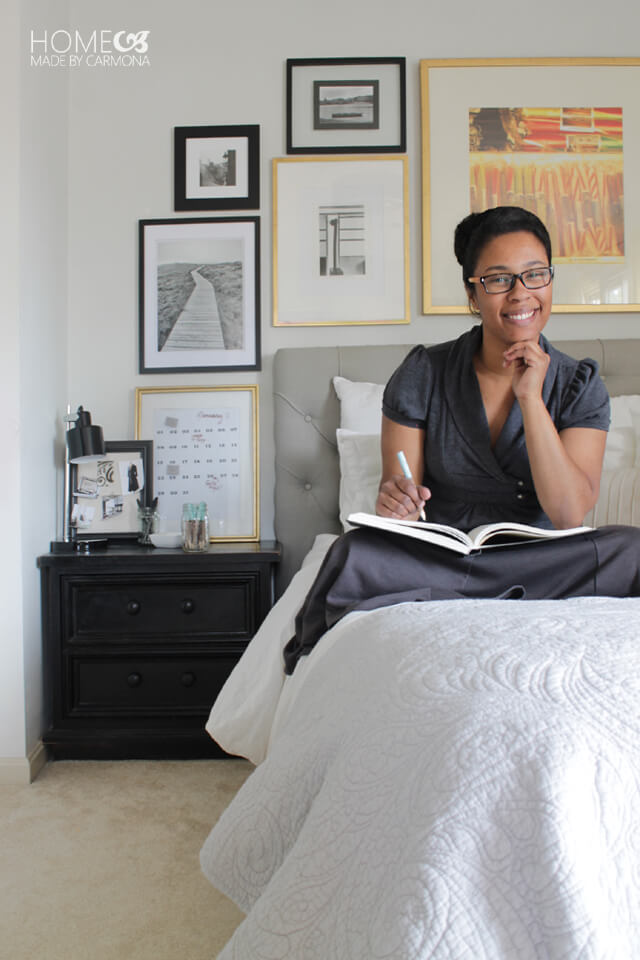 Be sure to pop over to Not Just A Housewife and Just a Girl and Her Blog to see how those talented ladies styled their twig pencils!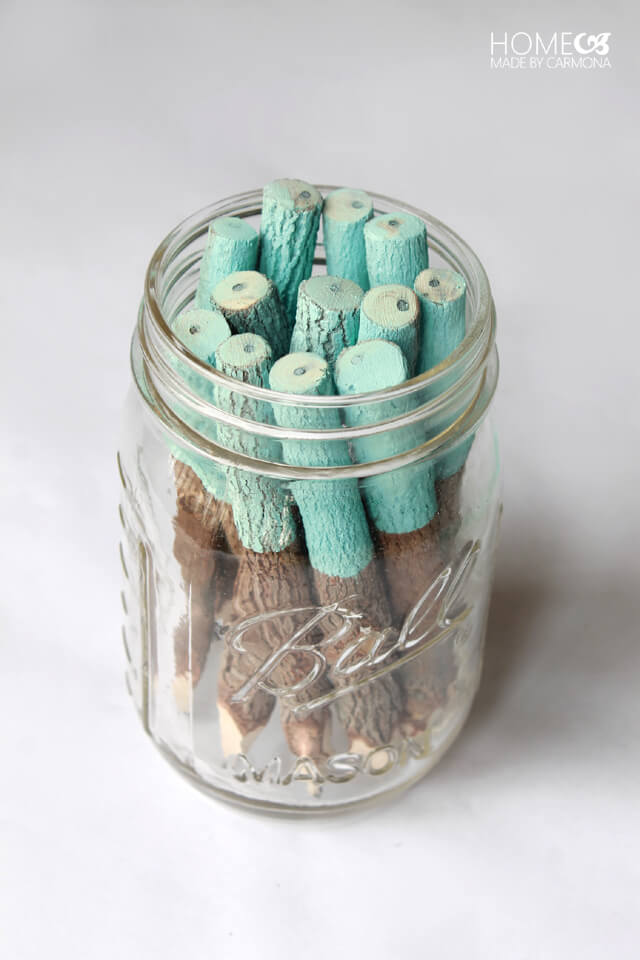 [go_portfolio id="diy_gallery"]