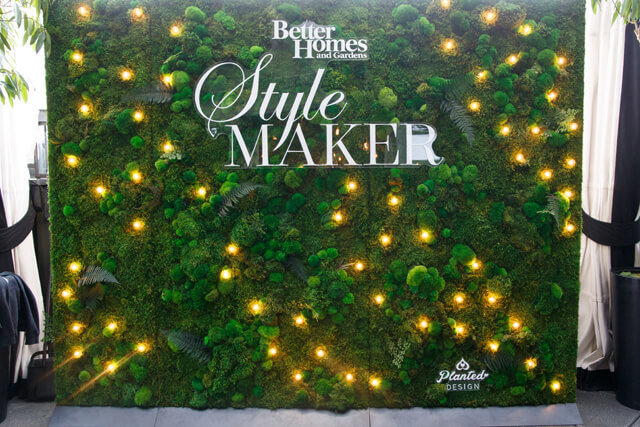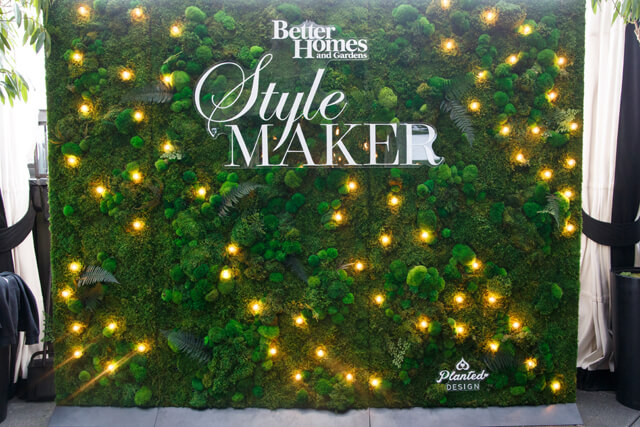 [left][/left]
[right]Photos by David Keith Photography (used with permission)[/right]
Hey guys! I don't typically share non-decorating and non-diy posts…but sometimes really cool things happen that you just have to share!
Some day I will tell you more about my blog journey and why I started, but for now let's just say that sharing everything I know and learn with you has brought me great joy, much needed motivation, and is one of my passions in life. So when I received the high honor of my little blog being noticed by Better Homes and Gardens for a magazine feature earlier this year, to blog with their Live Better network the last two years, tour their headquarters, and now to join in the fun at their prestigious Stylemaker Event… well just don't pinch me, I don't want to wake up!! 😀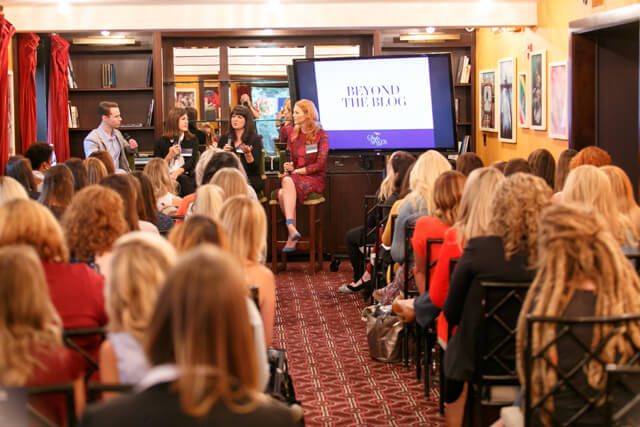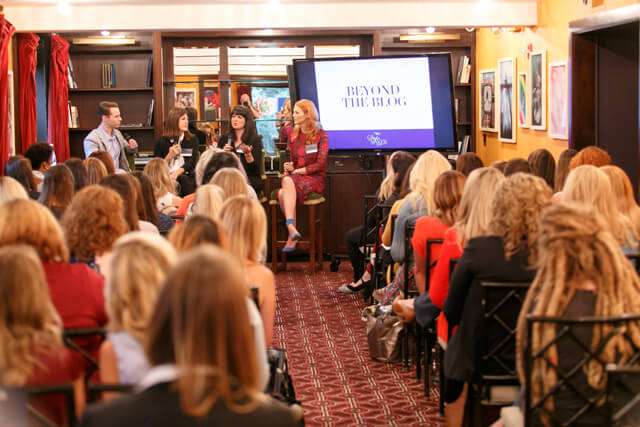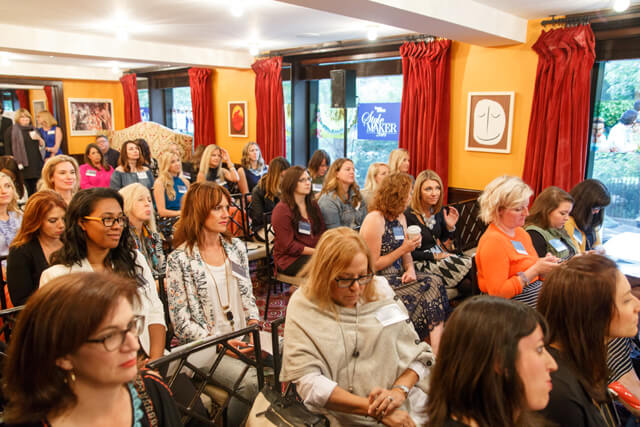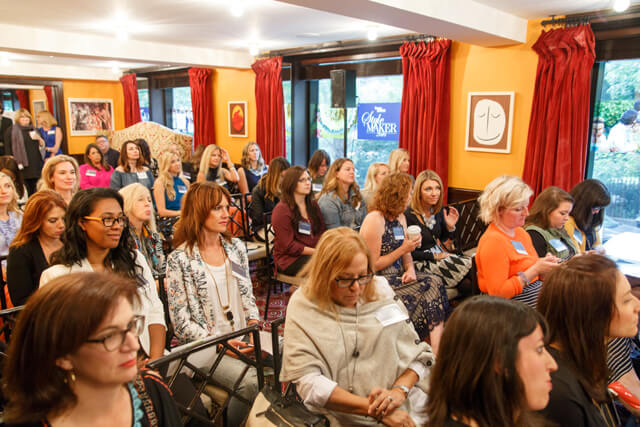 The BHG Stylemaker event was amazing! It was held at the Gramercy Hotel in New York City and is one stunning space.
Isn't this room incredible? It was furnished by Crate and Barrel, one of the event's sponsors.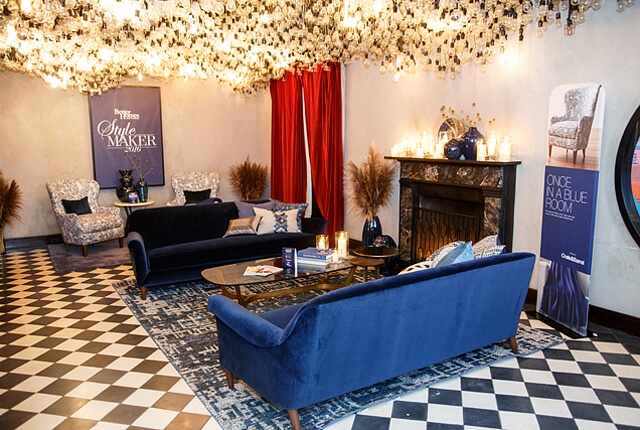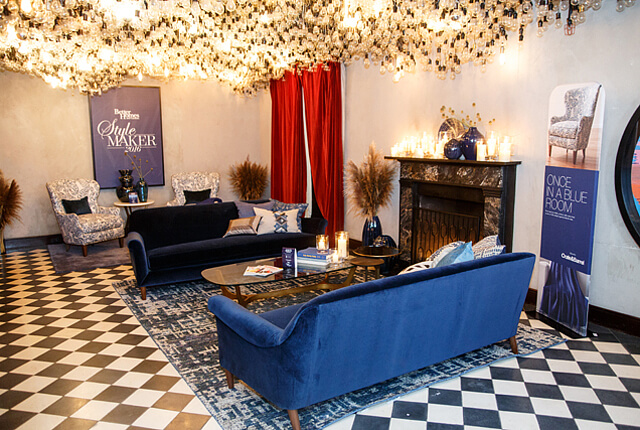 Man, my husband would think I were crazy if I re-created this lighting in a room…yeah that would be weird. 😀 It's pretty awesome in a hotel though!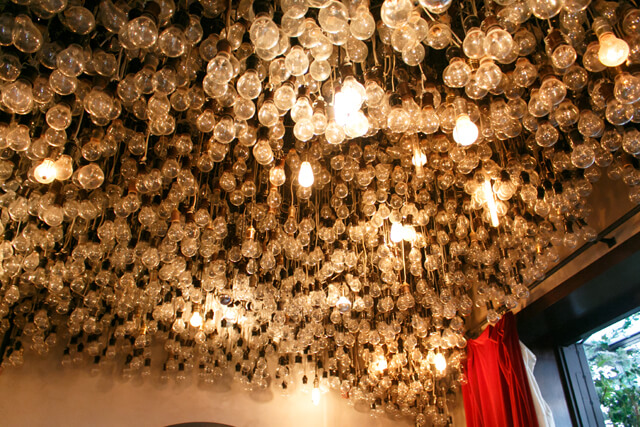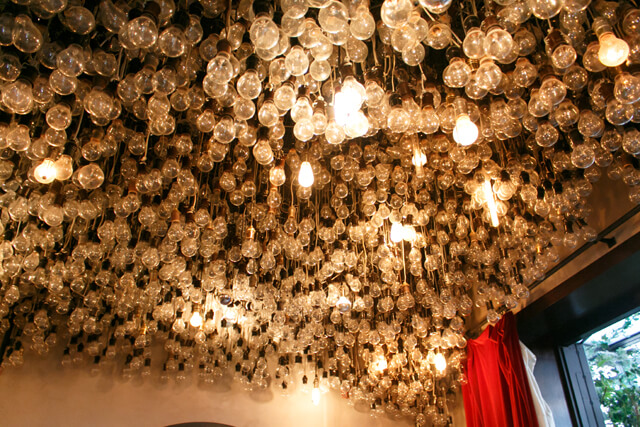 There was no way this cheap girl was going to stay in that stunning hotel though. It's the reason my husband loves me, my frugality. Haha!
I stayed at the Marcel at Gramercy (just around the corner) with a couple of my dearest blog friends, Aniko from Place of My Taste, and Corey from Hey There Home.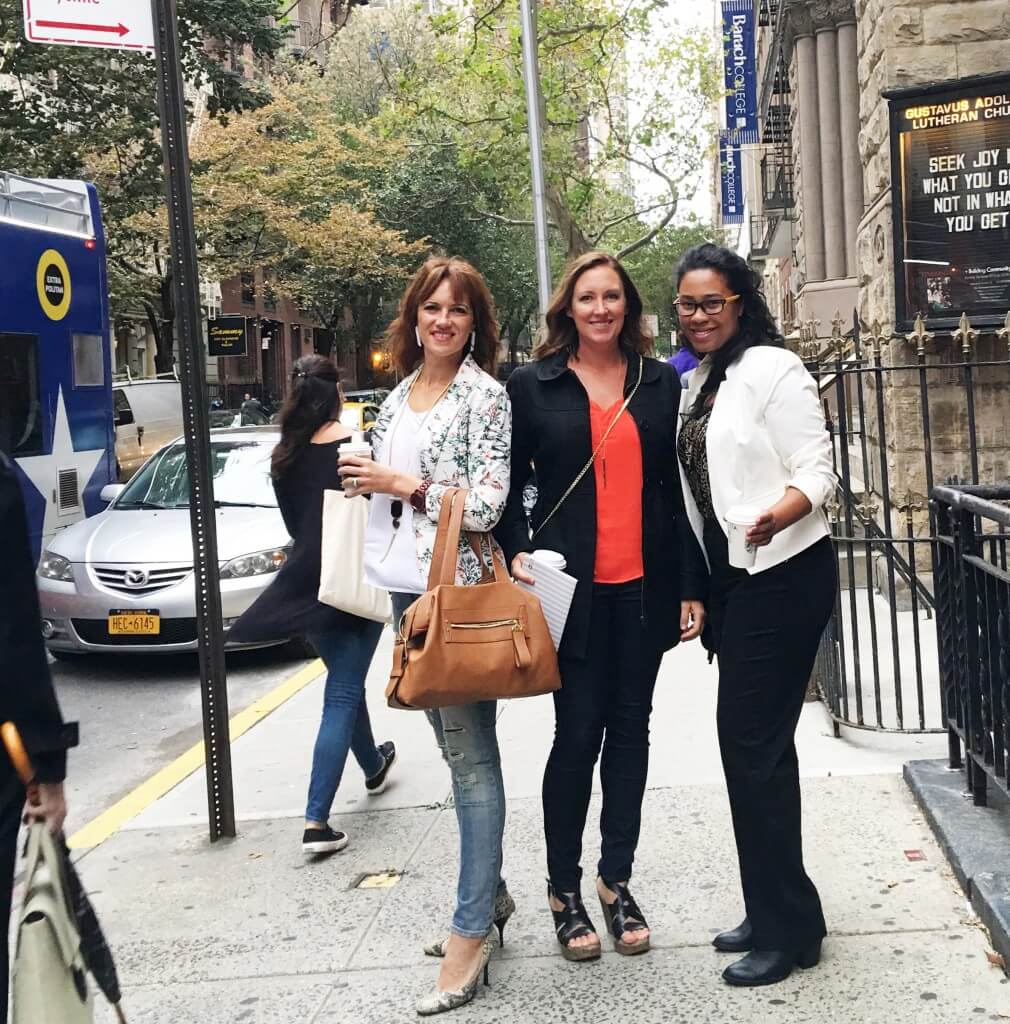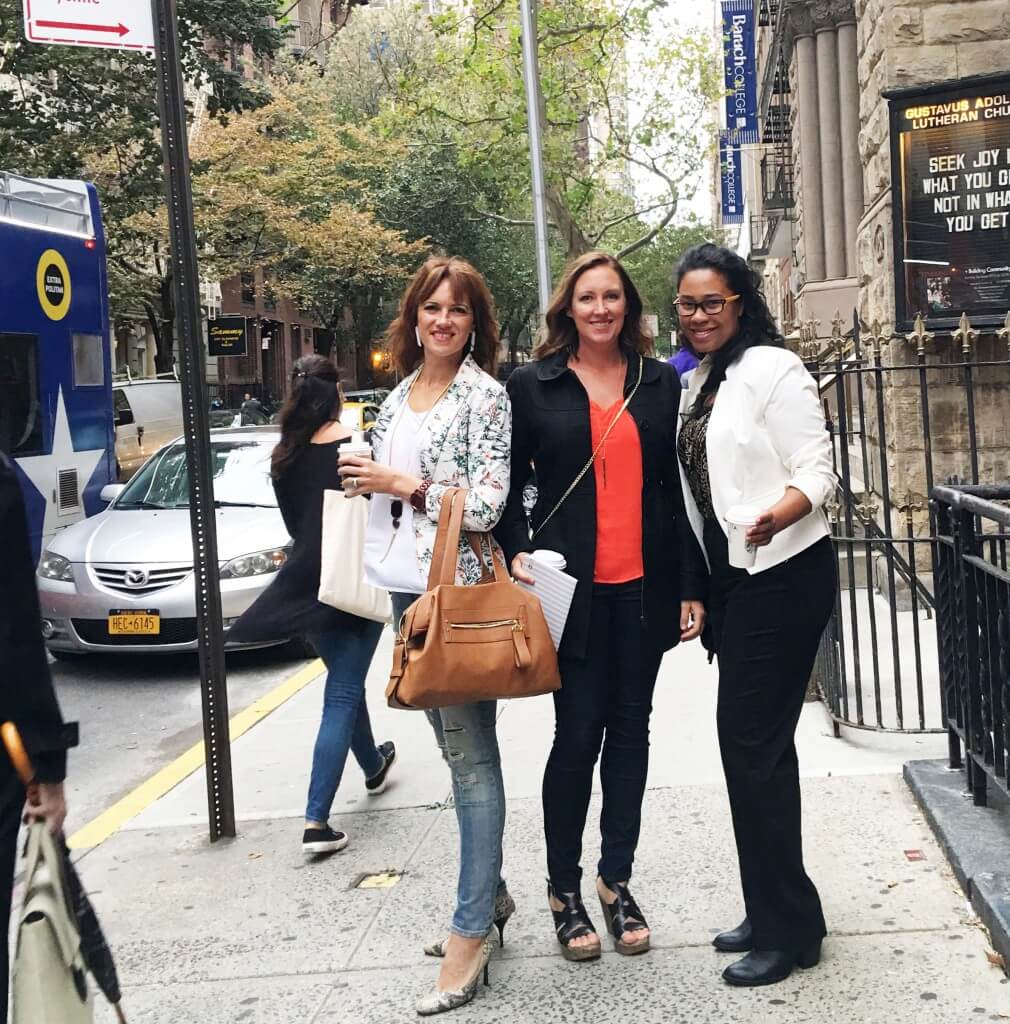 We may have had a few "New York adventures" finding our way from our hotel to the event (in the rain). Pretending we were New Yorkers, then ruining it by asking a bypasser to take photos of us, and using the GPS to figure out how to go just a few blocks (and still managing to go the opposite direction).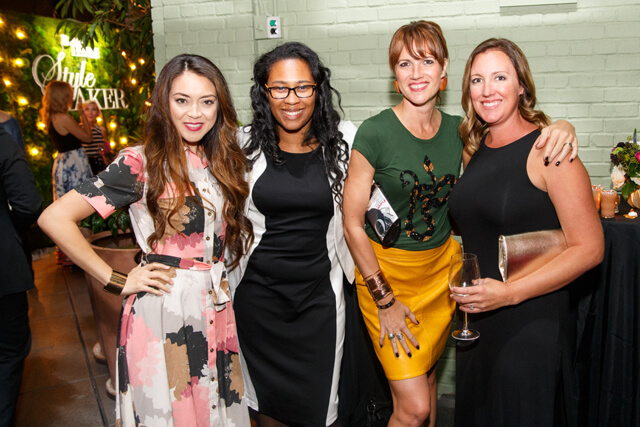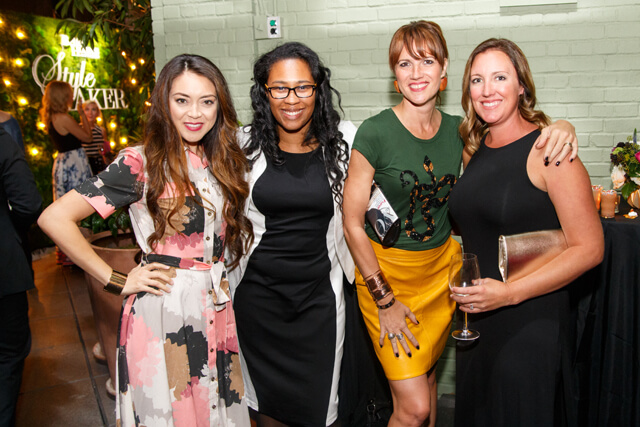 I was thrilled to be able to spend some time with other wonderful blog friends in person as well. Here we are with another great blog friend, Jen from House of Wood.
Of course I also met new people whose Instagram feeds I'm going to have to stalk now. Um, wow there are some crazy talented people out there.
Okay, so it wasn't all fun and games, BHG planned some fantastic sessions. No, that's totally not true; it still felt like all fun and games! Well, when this is your passion…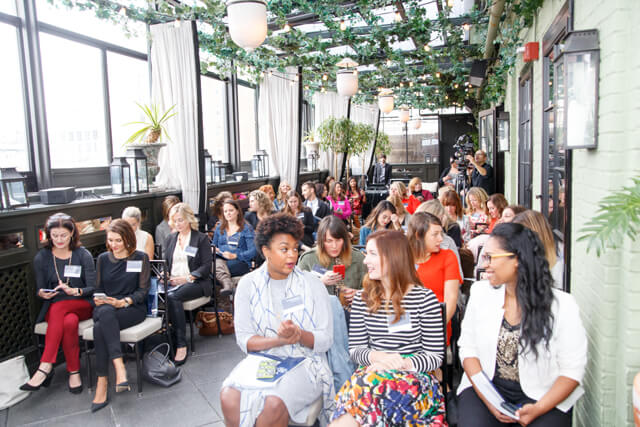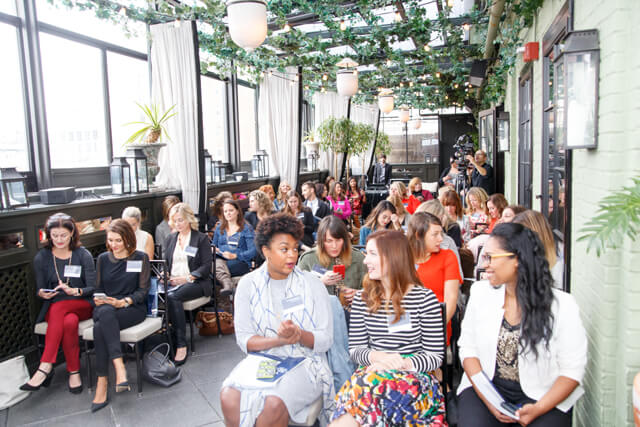 I learned a few things I hope to put into practice and make this blog just that much better for you.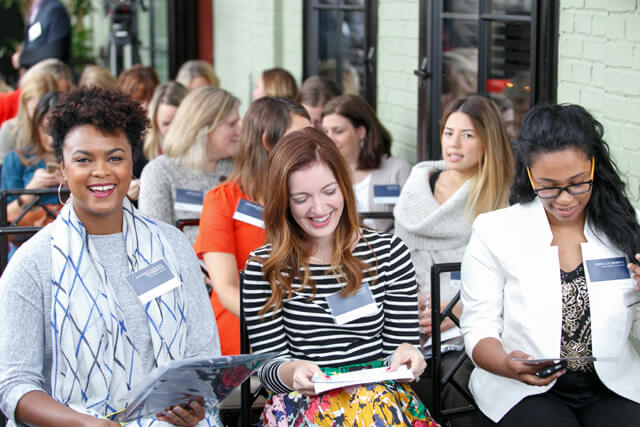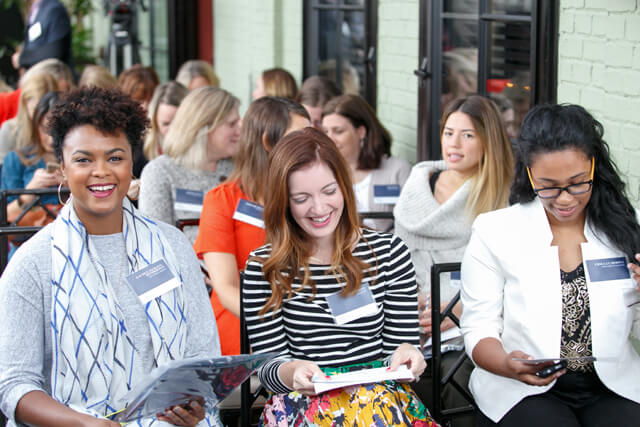 I got to chat with Mr. Stephen Orr for the second time this year, and when the Editor-In-Chief of Better Homes and Gardens knows who you are…well there are no words.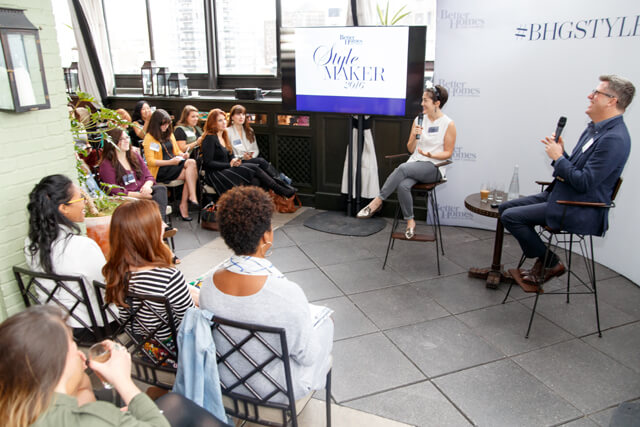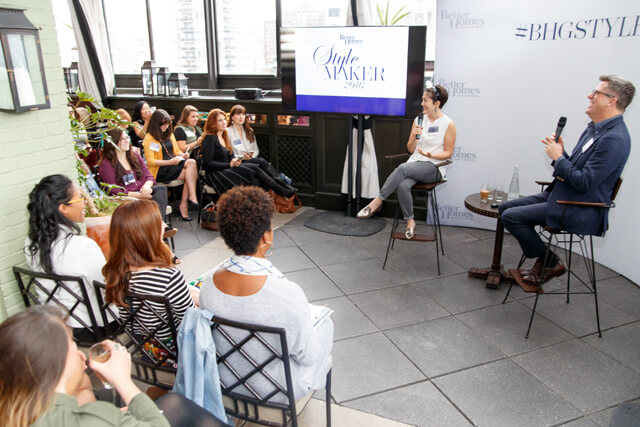 We heard some inspiring keynotes; Grace Bonney, the founder of Design*Sponge.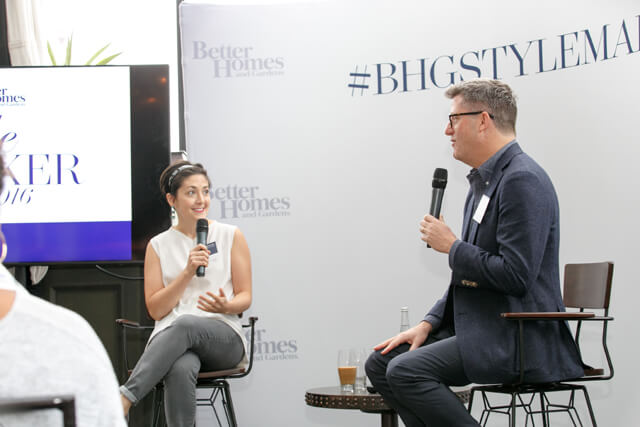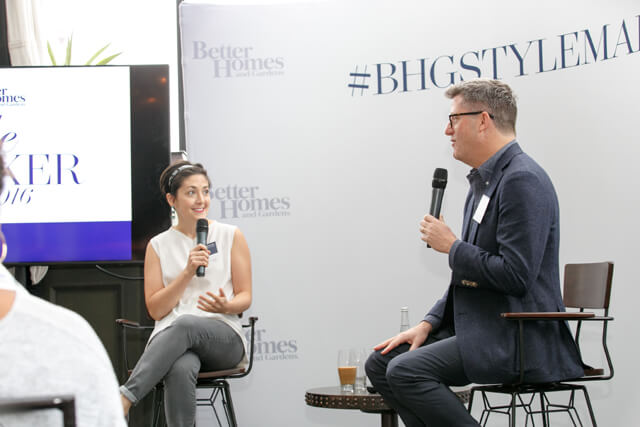 I may have geeked out just a little. Cue my bad iPhone photo, because hey, it's me and Grace!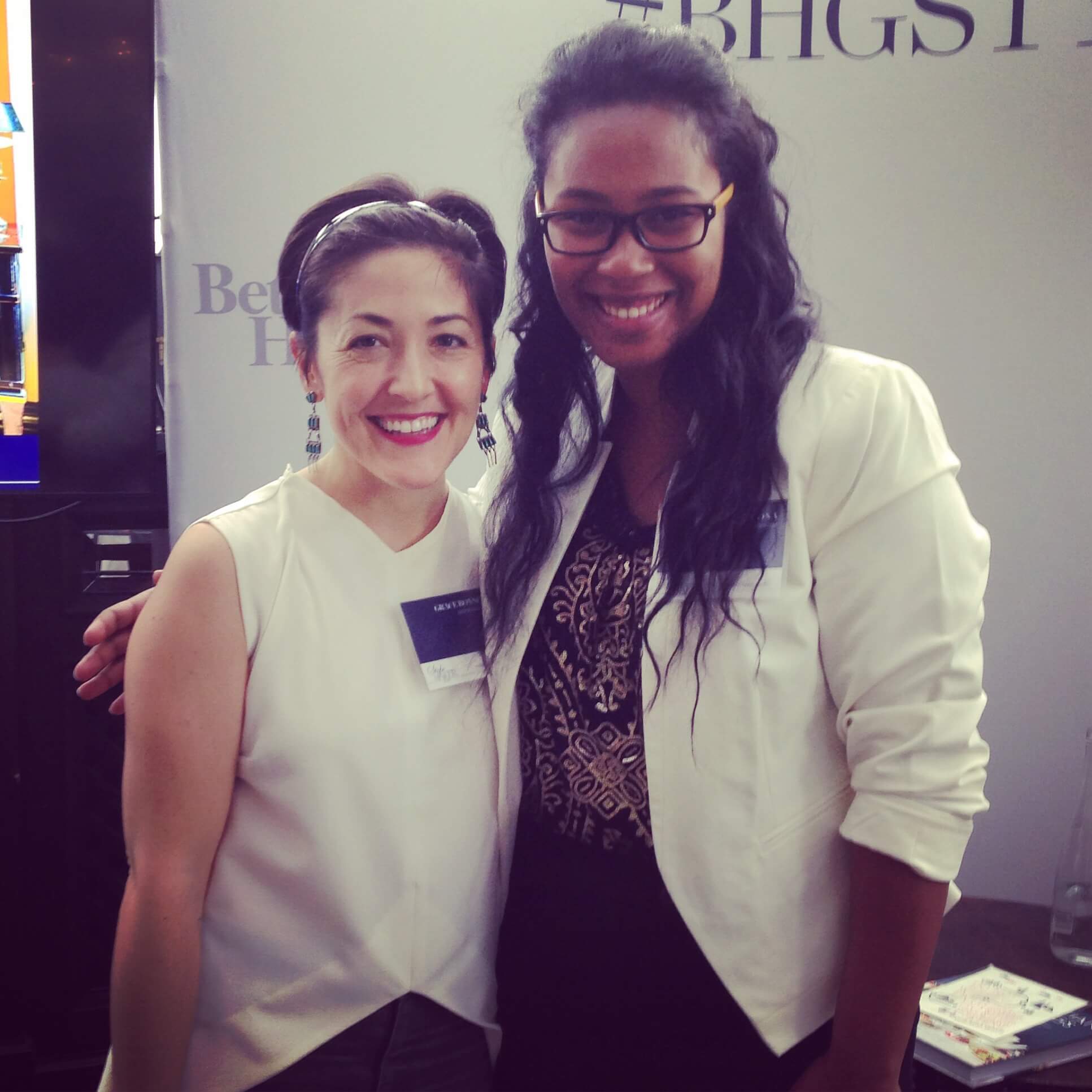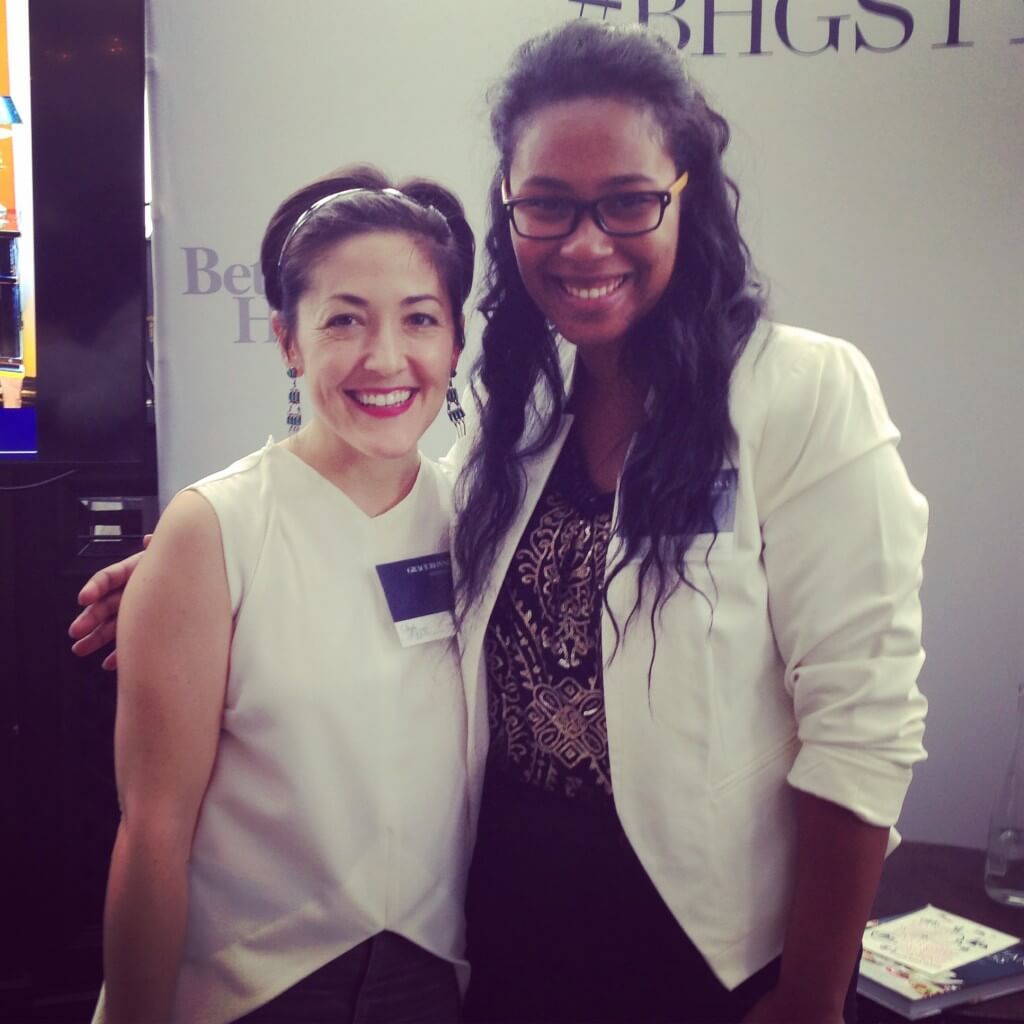 We also heard from Padma Lakshmi, who is just as gorgeous in person as she is in photos.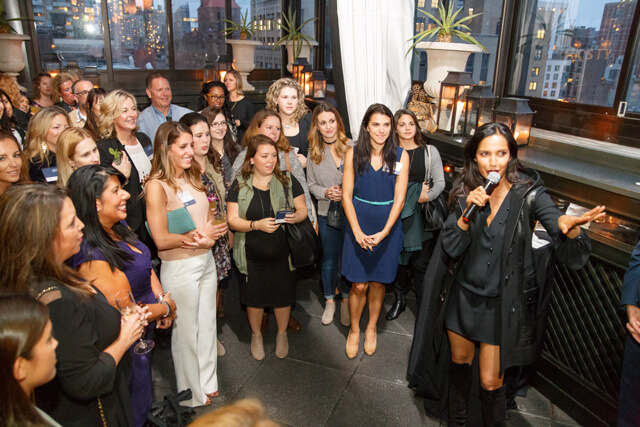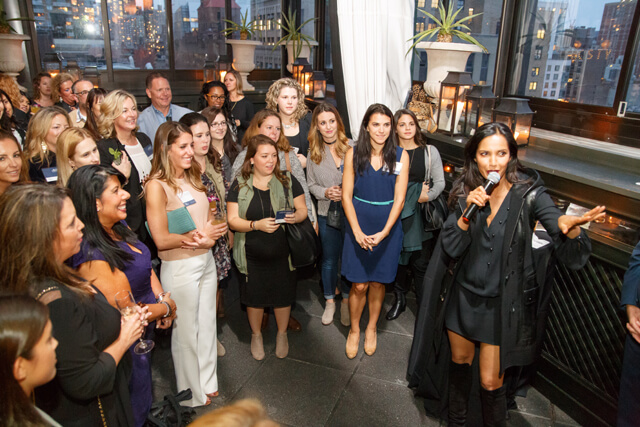 There were quite a few awesome highlights…but let's be honest, as a person who loves to eat, food is usually the first thing (right after decor) I go looking for.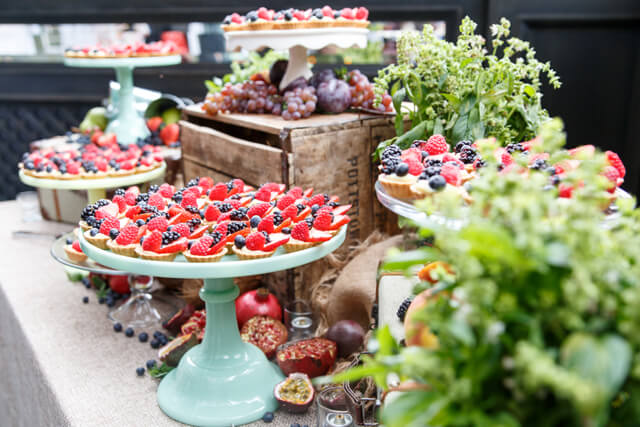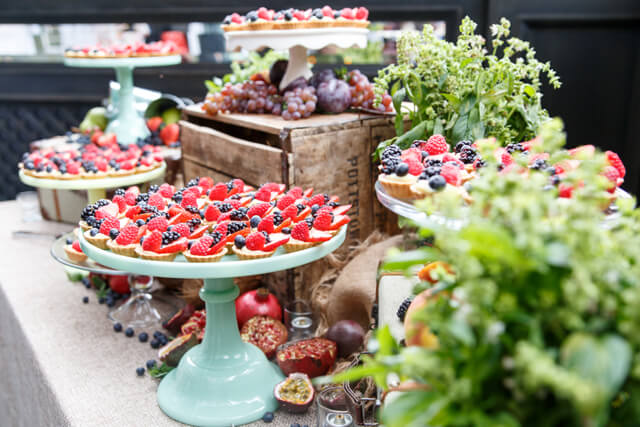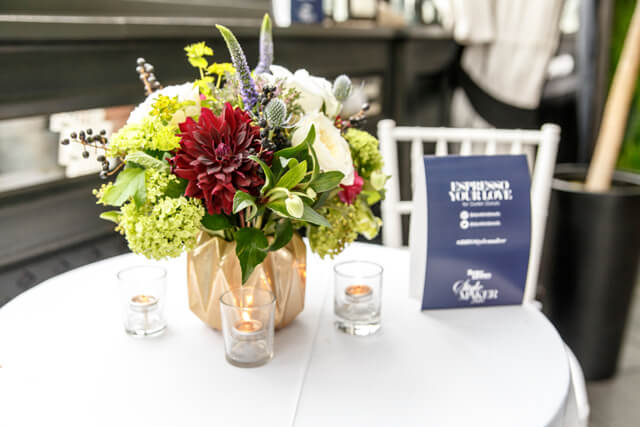 Only a decorating brand could possibly understand me; we're talking great decor mixed in with the great food! Haha! I'm going to need to get me some of these platters! Hullo!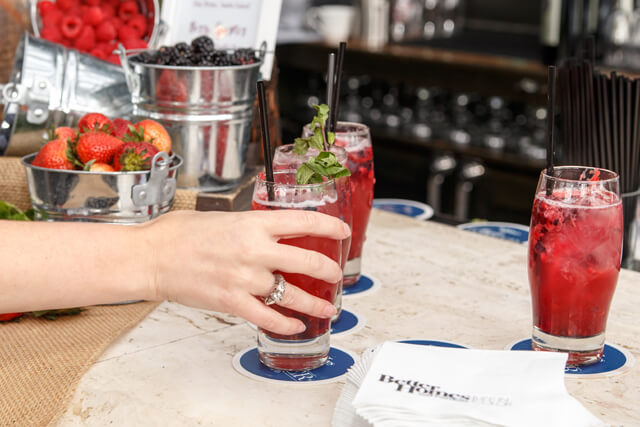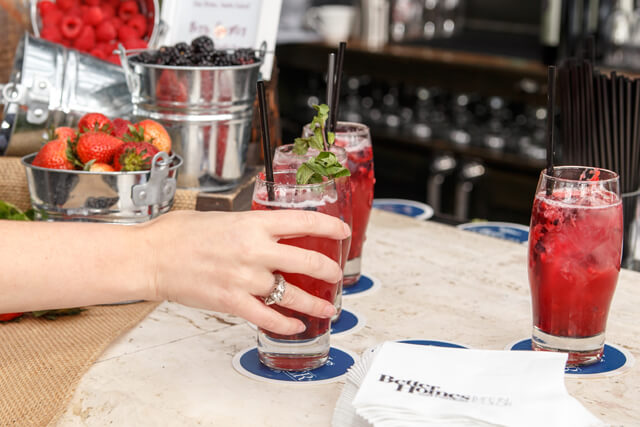 Granted, I barely ate because I was so busy chatting. A two day event just isn't long enough to visit with people you have known for years and only just met.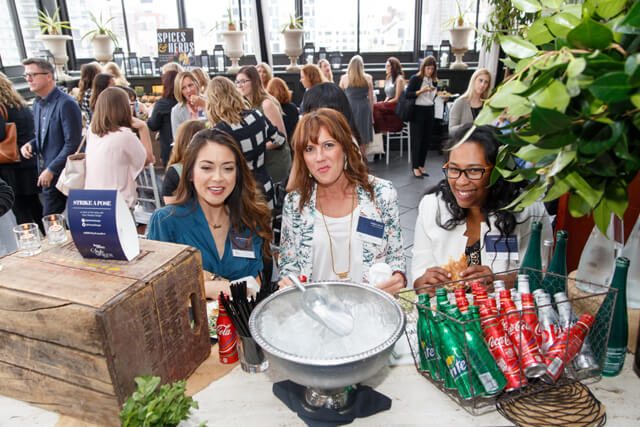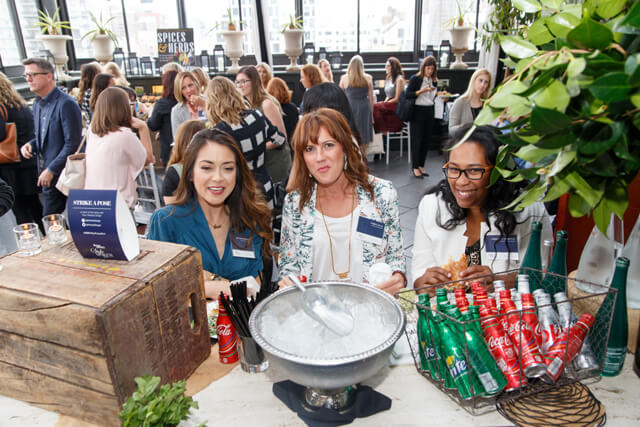 The event finished on day two with hor d' oeuvres and drinks at the SoHo Crate and Barrel. You would be proud of me, I didn't buy out the whole store (not that I could).
I didn't originally plan to attend the Crate and Barrel event since my flight went out early that morning. I arrived at the airport to learn my flight had been cancelled! So why not uber my way back and enjoy the event?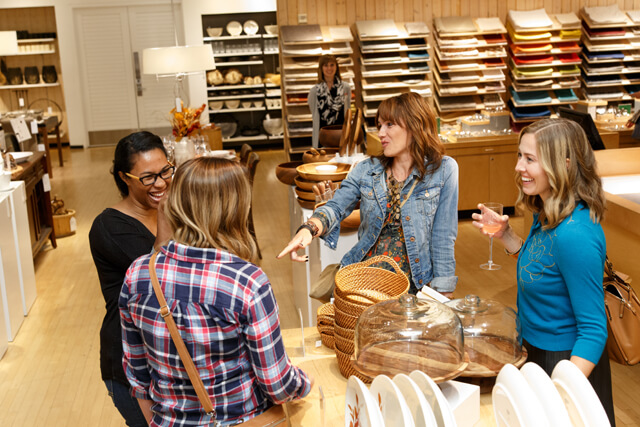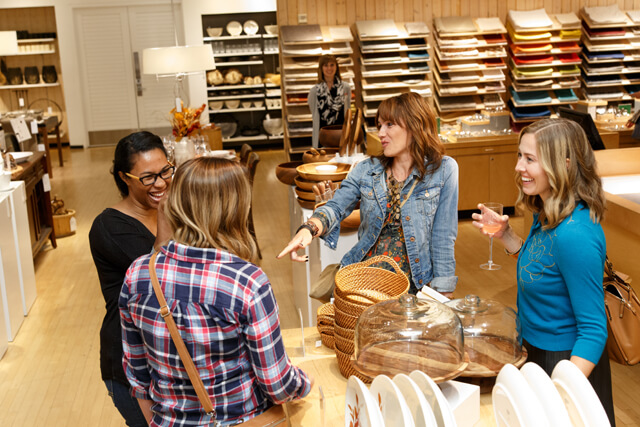 No worries, after much begging and pleading (without shame!), the airline got me a flight later that afternoon out of another airport. Which was really important since I was headed up to Traverse City Michigan for my brother-in-law's wedding! Since my early morning flight was cancelled, I had already missed the rehearsal dinner. Eeep! I'd hate to have to say "sorry I missed your wedding, but I was a BHG Event so I couldn't fly out earlier". I might as well say "I love BHG more than you"…totally not true, but you know.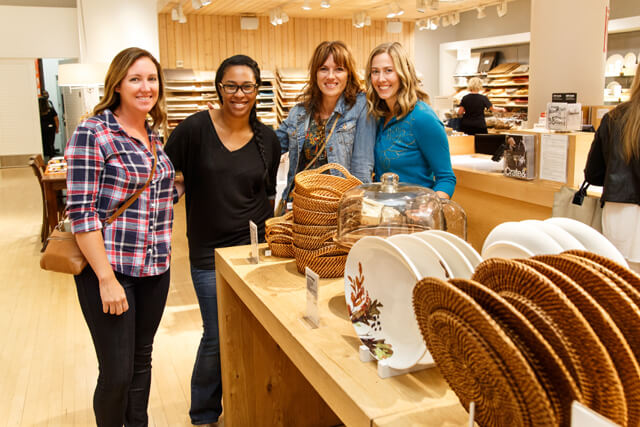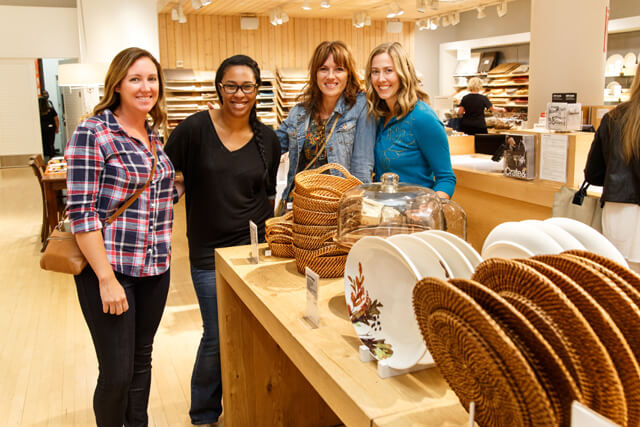 Okay, I could go on and on about the experience, but I'm sure I have adequately bored you, so I'll try to get you back to your regularly scheduled posts. 😀 Plus this is a whooole lot of me in one post…sheesh!
It was an honor to be chosen to attend, and wow I needed a vacation from being Mom every second of the day. All in all it was a busy but good week!
Now I just need a vacation from my vacation. I'm exhausted!