I've always had a love for the rural home; a private sanctuary that sits nestled amid a field of rolling acres, or a mountain home at the edge of a peaceful wooded forest.
Sounds idyllic, but let's be honest, country living isn't for the faint of heart! Yet, despite my aversion to mice, random types of insects we've never seen before, and yard work that doesn't ever stop…this romantic vision of 'home' has stuck with me through the years, and I completely blame my parents. Well Disney movies first, then my parents second. Haha!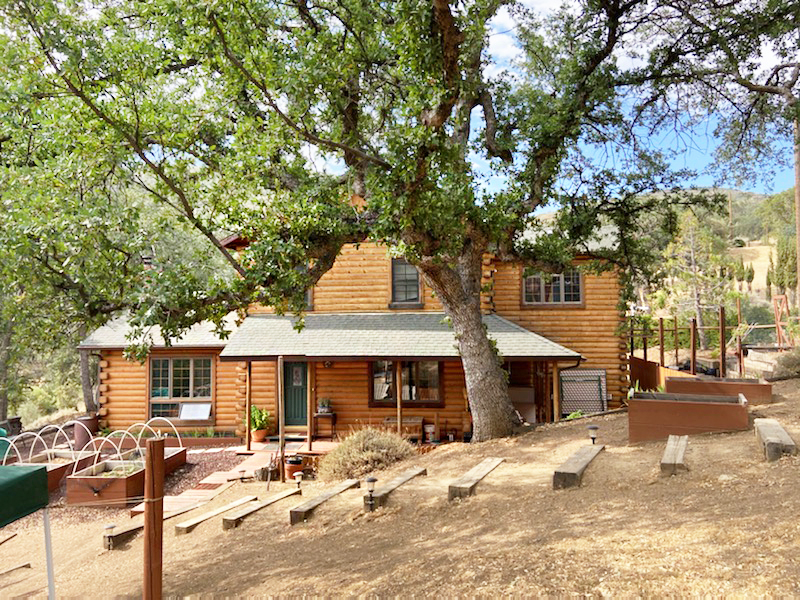 Growing up in the high desert of Southern California, our little 3/4 acre was the oasis in the middle of a land of tumbleweeds. No, literally. You could see our yard with it's tall green trees standing out in our neighborhood from blocks away.
My parents took gardening very seriously, and my siblings and I spent most of our youth up in a tree when we weren't helping cultivate the land. Their dream was always to eventually move to a place with more acreage…more like that idyllic rural mountain home I mentioned.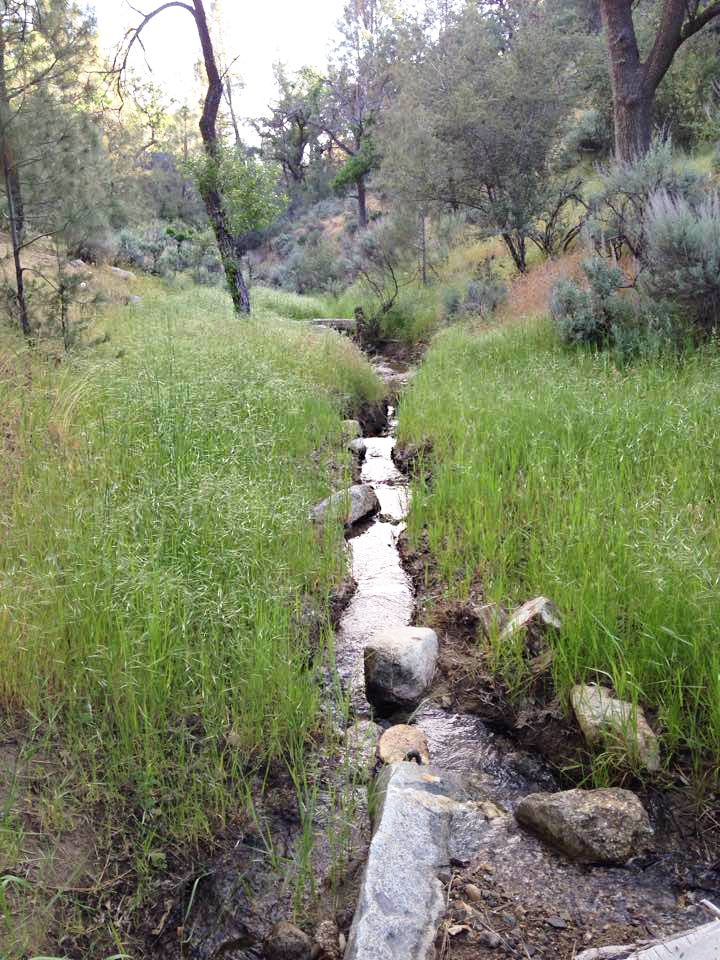 Eventually they found a place with more land (the mountain home shown in these pictures), and I spent my last few teenage years in the mountains of Tehachapi California where my parents live to this day.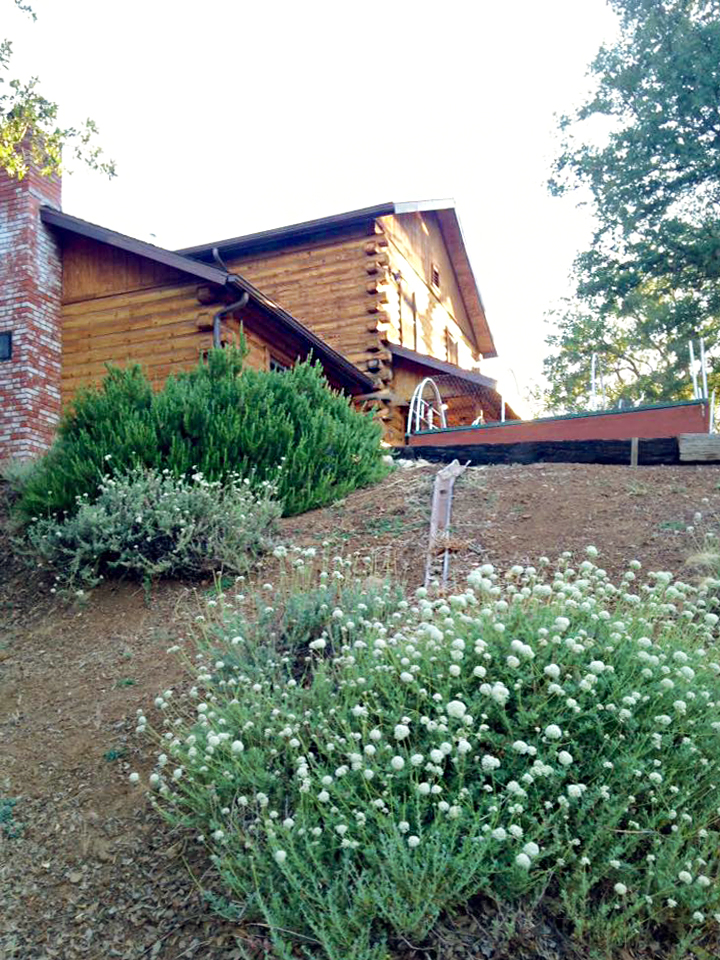 This is the house I have all kinds of exciting plans to redecorate over the coming months!
Meet Donald & Karen
My mom and dad are some of the most creative people I know. I didn't realized it as a kid, but their ingenuitive fixes to everyday household hiccups made me assume adults were supposed to know how to do it all! Haha! Their DIY attitude and 'Maker' personalities molded who I am today.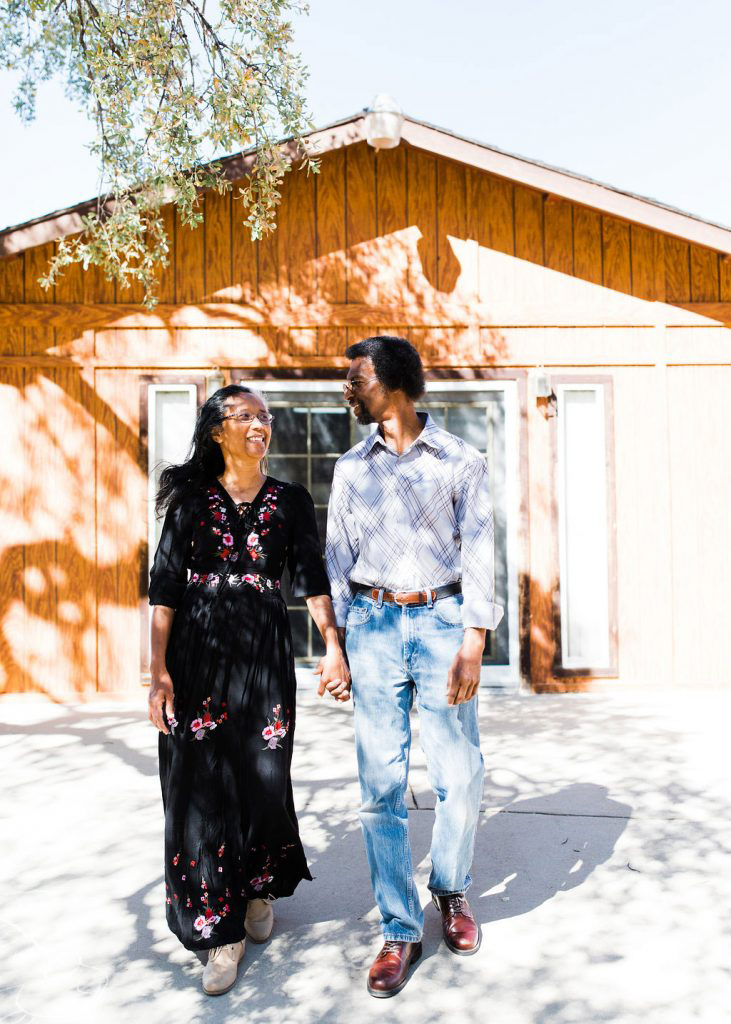 My dad is a artist. I grew up watching him paint background art for Disney and Richcrest Animation Studios. He worked on movies such as The Little Mermaid, Aladdin, The Swan Princess, and sooooo many more. Dad is also the meticulous one who taught us to love organization. He gave my siblings and I the artistic lens by which we view everyday life.
My mom is the crafter and seamstress of the home. She has always been the vivacious personality, with a scattered creative streak. It always looked like a fabric store exploded around her… Seriously, even the dresses she sewed for herself looked like material that should be in a quilt. Besides sewing clothing for us as kids, she quilted quite a bit. Plus she sewed household items, gifts, and was just always creating. Well, is always creating…that never stopped.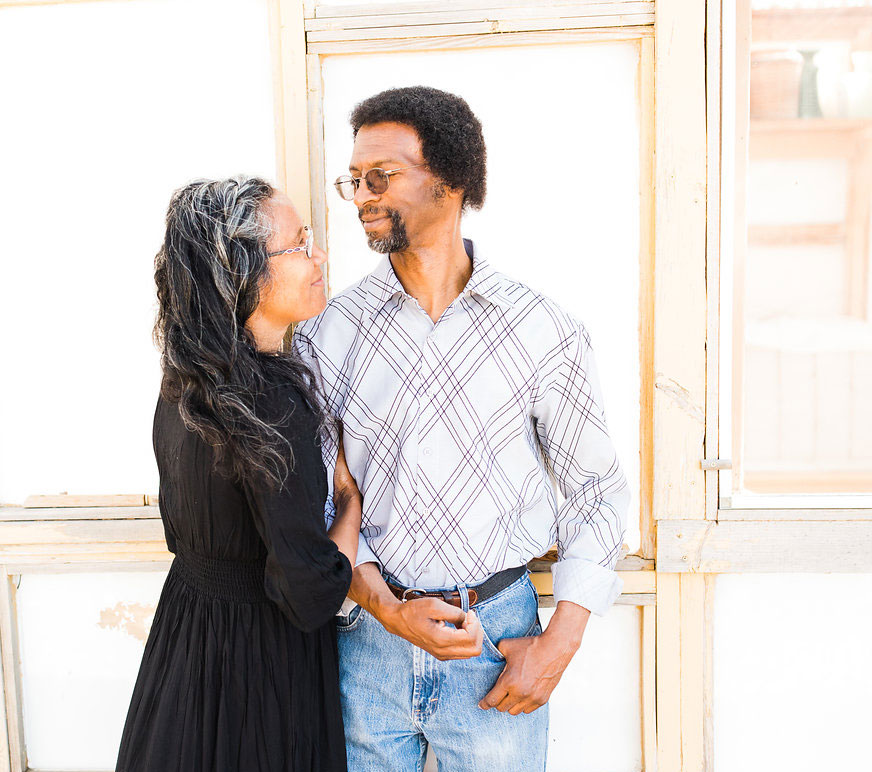 Updating The Mountain Home Interiors
Their mountain house looks the exactly the same as when I left it. Well, that's not entirely true… They did a ton of work on the outdoor spaces. Plus they may have accumulated some things over the past 18+ years.
The interiors need a serious update, but it hasn't been my parents top priority over the years. My dad's business, Donald Towns Art studio, takes up a lot of their time. Not to mention the outdoor work, and church work.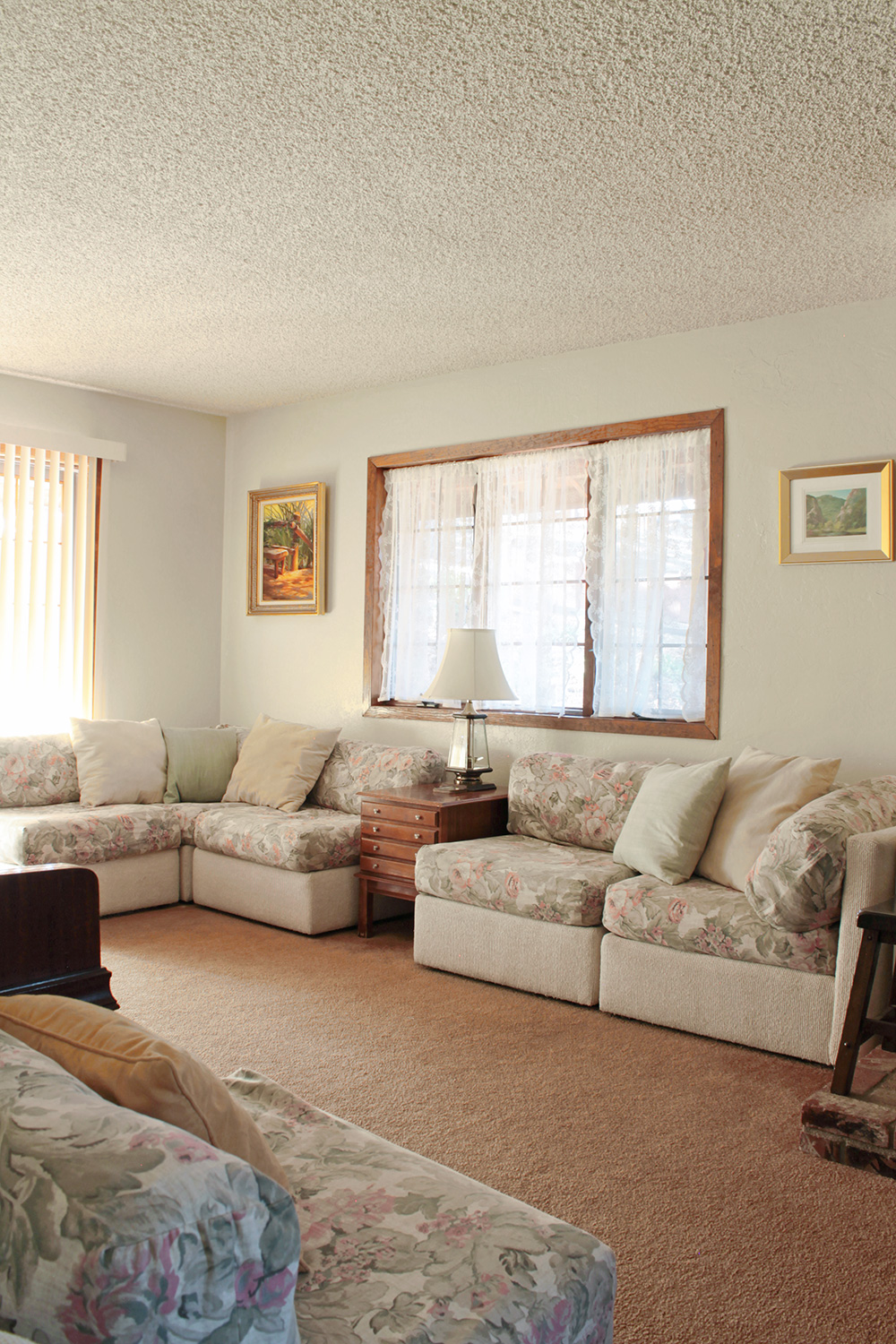 Plus, it just hasn't been in the budget. But when they launched dad's fine art business, I knew they needed a beautiful interior where they could showcase his artwork.
I know what you're thinking; how in the world am I planning to redecorate a house on the other side of the country? I'm in North Carolina, and they are on the opposite coast in California!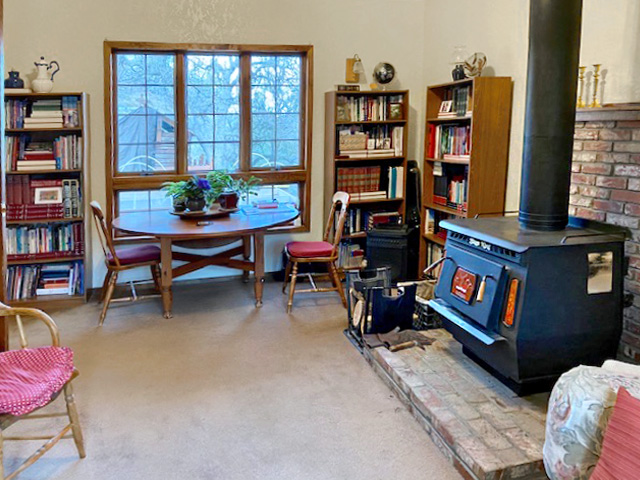 Well, I'm going to be giving my parents some veeeeeerrrrry specific instructions. Thankfully they are pretty handy! Then I'll order everything I can online to be shipped directly to their home.
Finally, I plan to leave my husband and kids behind for a couple weeks, and fly out to Cali. While I'm there, I'll build a slew of custom built-ins, and see to a few design details.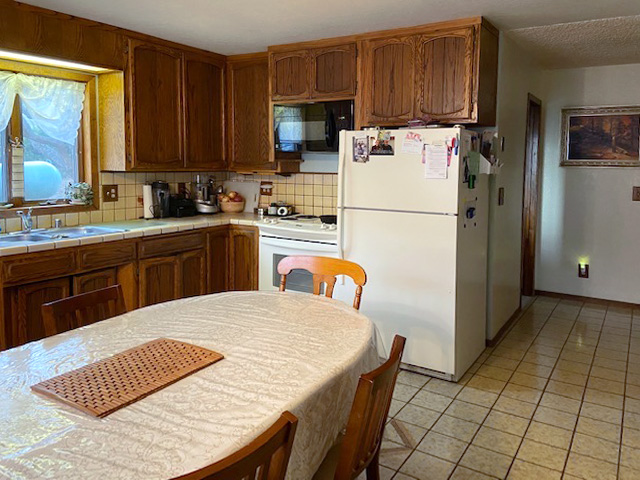 It's a lot to do in a two-week visit! But that's okay because we're taking this bit by bit, and I'm putting my whole family to work on it. Hey, if I have to fly out again, that's okay with me.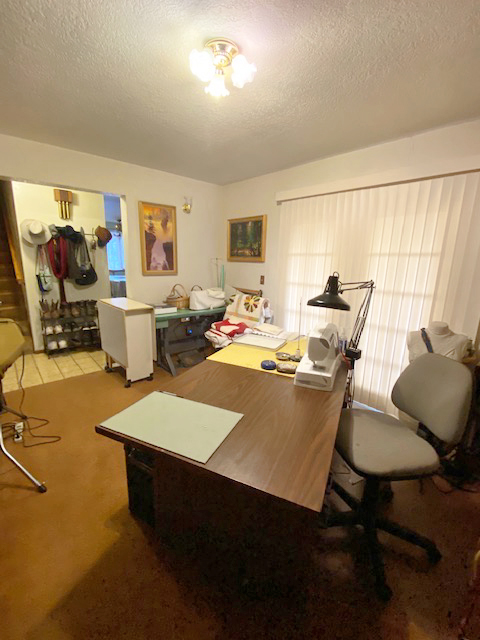 You guys are going to see changes big and small in this mountain home! I hope to share easy budget fixes, DIY hacks, and give plenty of inspiration along the way.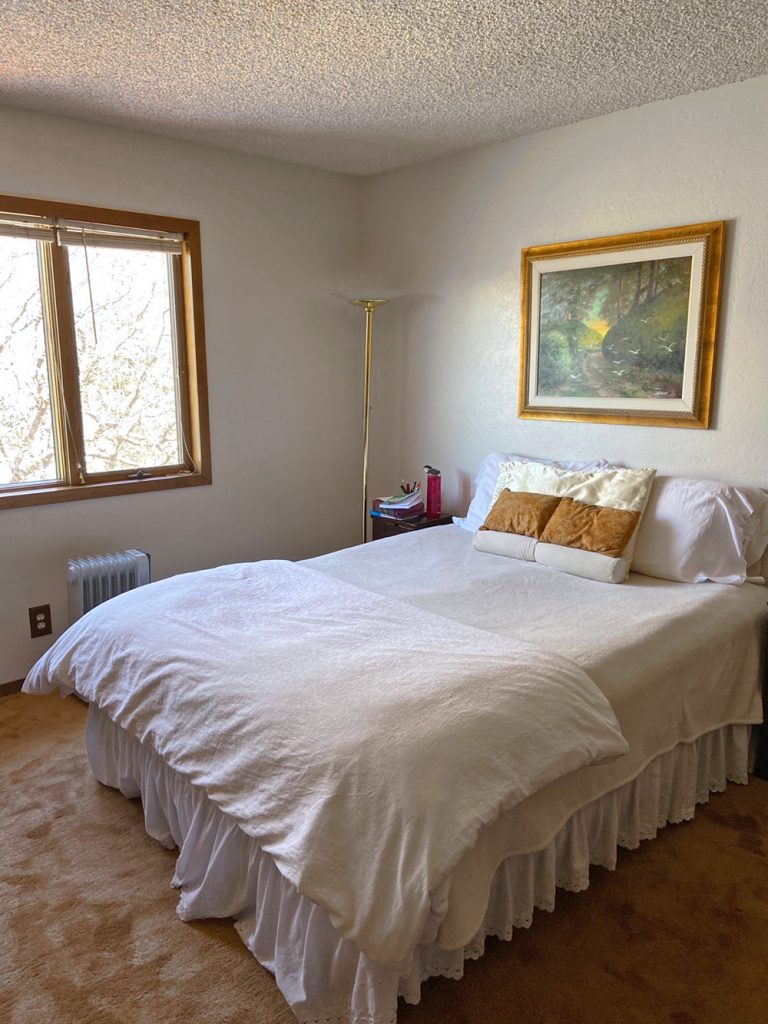 Multi-Month, Multi-Room Project
I hope you'll enjoy what I'm dubbing the #ArtistsMountainHome project and follow the progress as we go! This is the space you'll be seeing me blog about primarily over the next few months.
I'm incredibly grateful to be working with some amazing sponsors on this upcoming project. Here's a peek at some of the awesome brands I'll be collaborating with while working on this house:
Huck & Peck | Kirkland's | Kreg Tool | Ryobi Tools| The Home Depot | Wovenbyrd | Rustoleum |