I am so excited to introduce you to the 2016 Creative Team!
We're talking talented, stylish, inspiring ladies who I'm planning to learn a thing or two from. Let me just confess right up front, I blog because I need a community to help motivate me to "get my act together". Yes, there are a few things I know I'm not great at but I'm working on…so I was careful to choose a team that would help fill those gaps and I could take a lesson from too! 🙂 Haha, I guess I'm hoping they rub off.
Speaking of rubbing off, I get so much from you readers, you make the HMC community so warm and encouraging! A truly safe place for everyone to share their creativity, endeavors, and even the scary before pictures for advice. This year I am excited to start featuring my readers in a HMC Maker segment! I have gotten so many emails with gorgeous photos of projects you've done, it's time to show you off and get you involved!
Now, let me introduce you to the 2016 Creative Team!
---
Meet Kathy, of Up To Date Interiors
[left]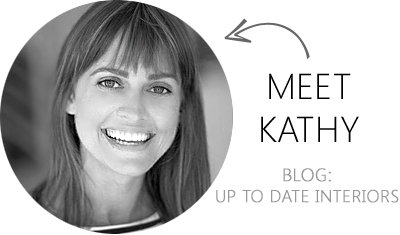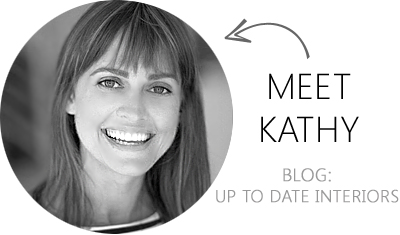 FOLLOW KATHY HERE
[/left]
[right]
Howdy, I'm Kathy. A mother, marine wife, and handmade decor creator. I get a kick out of coming up with creative ideas to overcome rental challenges and to find ways to have high end design without spending a fortune. My decorating philosophy is that everyone can and should have a space they love no matter what their living situation is.
[/right]
Kathy is a great blog friend of mine, and I'm SO thrilled to have her onboard. She has a knack for creating a sophisticated collected look in every space she touches… a skill I'd love to develop, I'll have to get her to share her secrets here on the blog.
Follow Kathy at her blog Up To Date Interiors.
[left]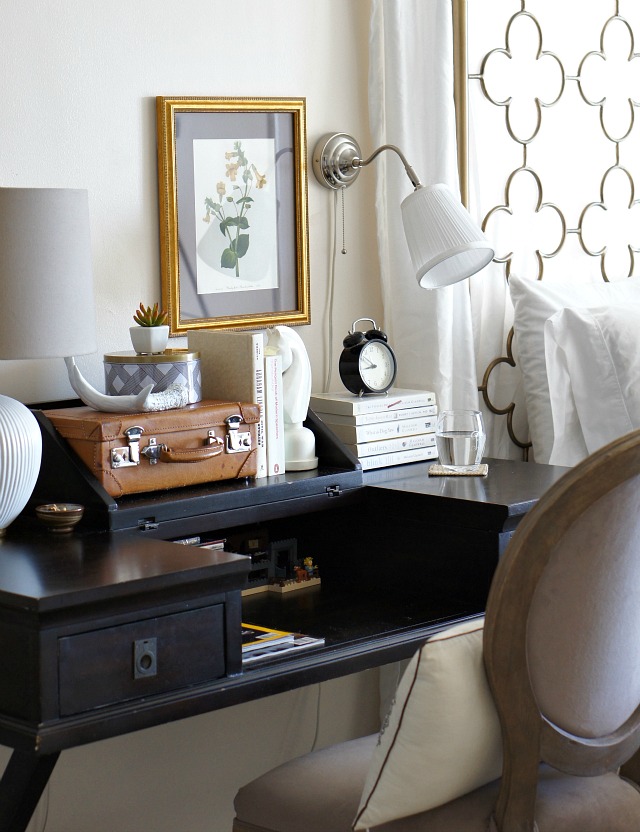 [/left]
[right]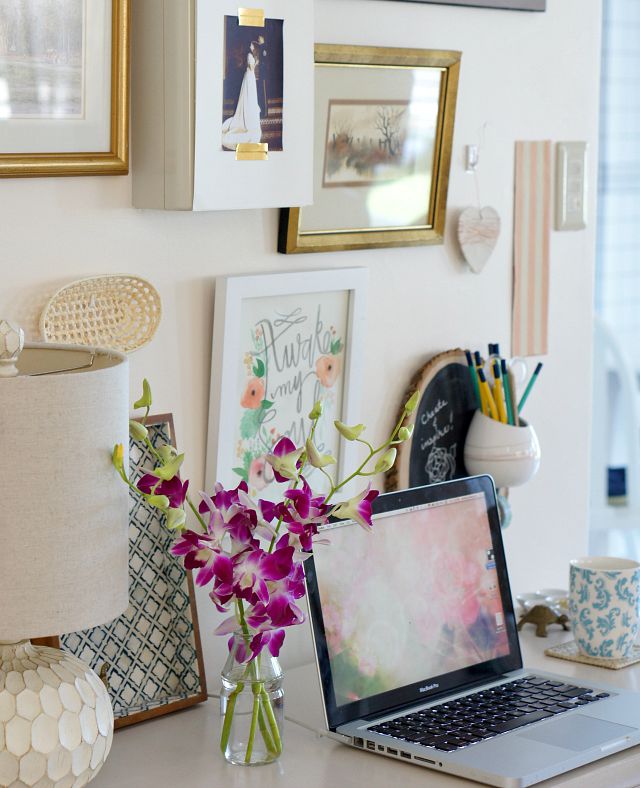 [/right]
---
Meet Stephanie of Casa Watkins
[left]
Hola, I'm Stephanie! I'm a DIYing Latina changing my bland house into a global, eclectic home infused with color. I love incorporating a variety of worldly influences into my DIY projects and home design. Bienvenido. You are always welcomed at Casa Watkins.
[/left]
[right]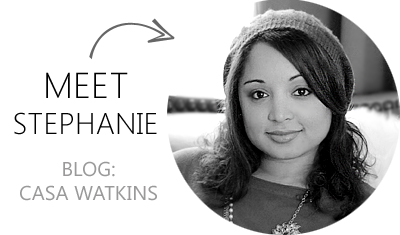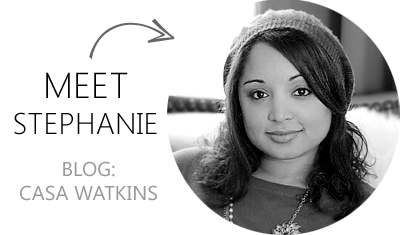 FOLLOW STEPHANIE HERE
[/right]
Stephanie has one incredible sense of world style, one I have been too timid to incorporate into my own home but have always wanted to. This year I'm taking my inspiration from Stephanie as she shows us how to get global with our style, and bring vivid color to our homes.
Follow Stephanie at her blog Casa Watkins.
[left]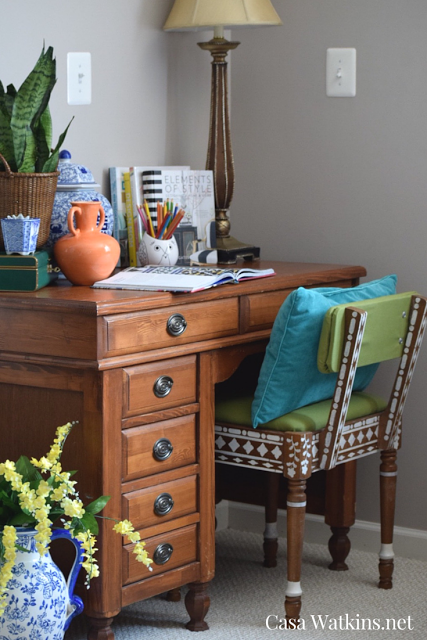 [/left]
[right]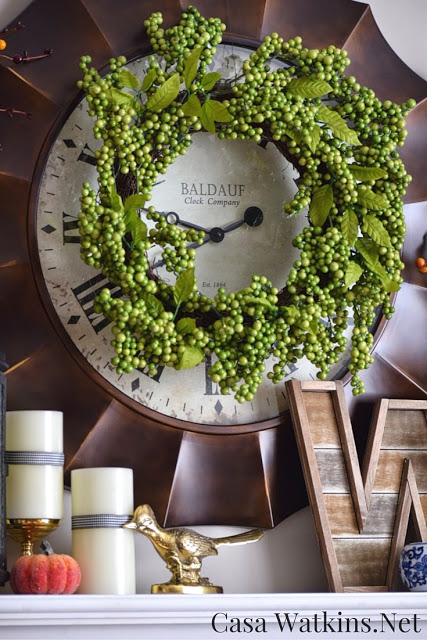 [/right]
---
Meet Anima, of This Design Journal
[left]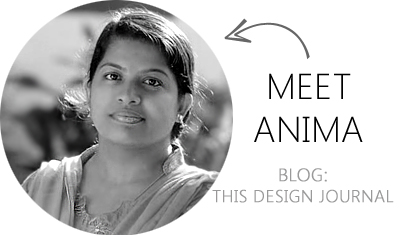 FOLLOW ANIMA HERE
[/left]
[right]
Hi, I am Anima, a design enthusiast and an ardent lover of everything home – design, decor, art, craft and those little moments that make life worth living. I love making things, crafting with my little girl , tweaking our small home with my DIY adventures & thrift-ed finds and of-course devouring the home-decor blog world off all its goodness. I welcome you all the small yet beautiful world of This Design Journal .
[/right]
Anima is a genius at turning little things into fun, colorful, expensive looking products for the home. For someone as frugal as I am, these are just the types of projects I'm always looking for! I can't wait to try out Anima's simple yet stunning projects in my own home!
Follow Anima at her blog This Design Journal.
[left]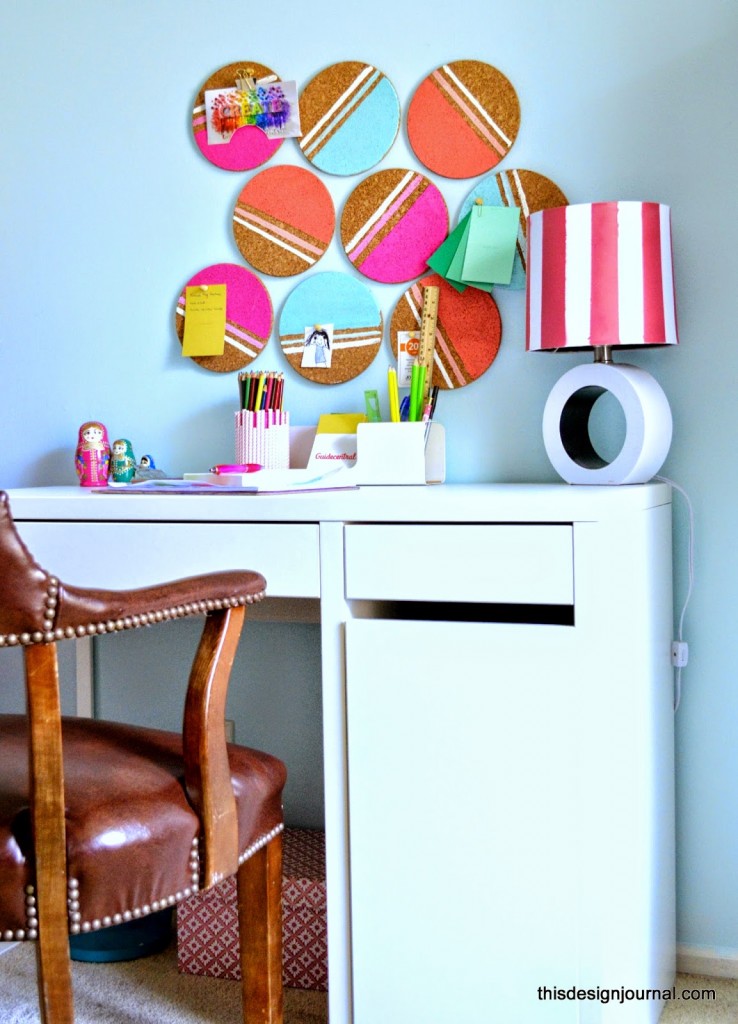 [/left]
[right]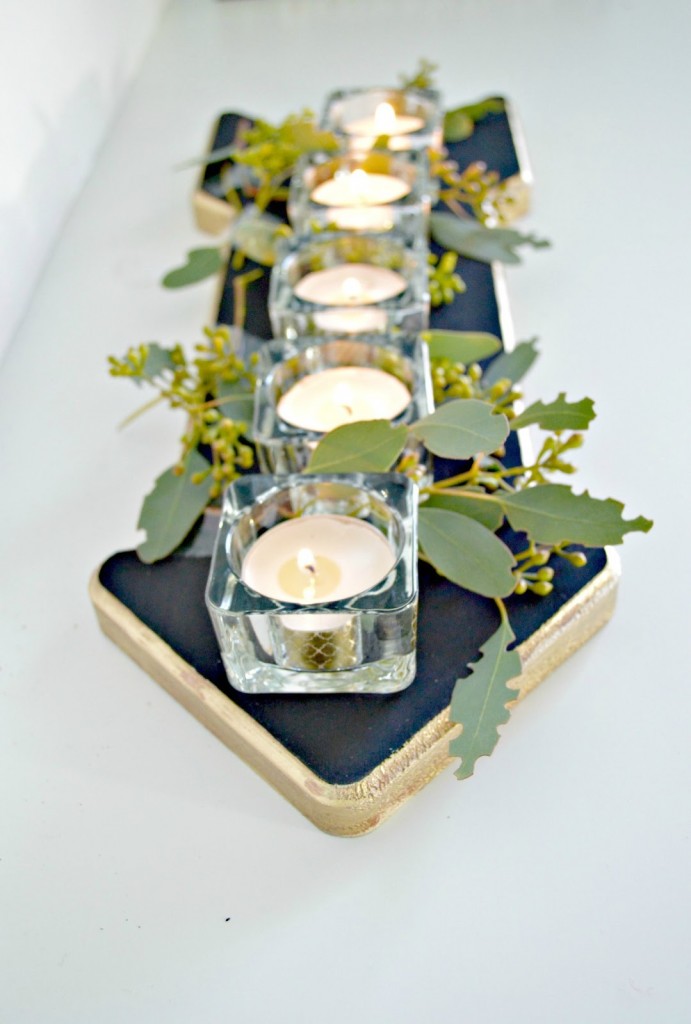 [/right]
The Creative Team would love to hear from you! We want to know what hope to accomplish this year, and we hope you'll follow along as we share our adventures one project at a time!