The Wooded Cottage
Whether you are thinking about staying at our Airbnb cottage, or are just curious to take a virtual tour of our Cottage guest house, you'll find everything you ever wanted to know right here!
About The Cottage
The little 3 bedroom, 1 bath, 1700 sq ft house was the original house on our 16 acre property. The first owners lived there and eventually built their dream home, which is now our main house just a little further down the private road.
We are just about 1000 feet down the road, so you can see our house peeking through the trees in the summer. You'll have a much better view when the leaves have fallen in Autumn…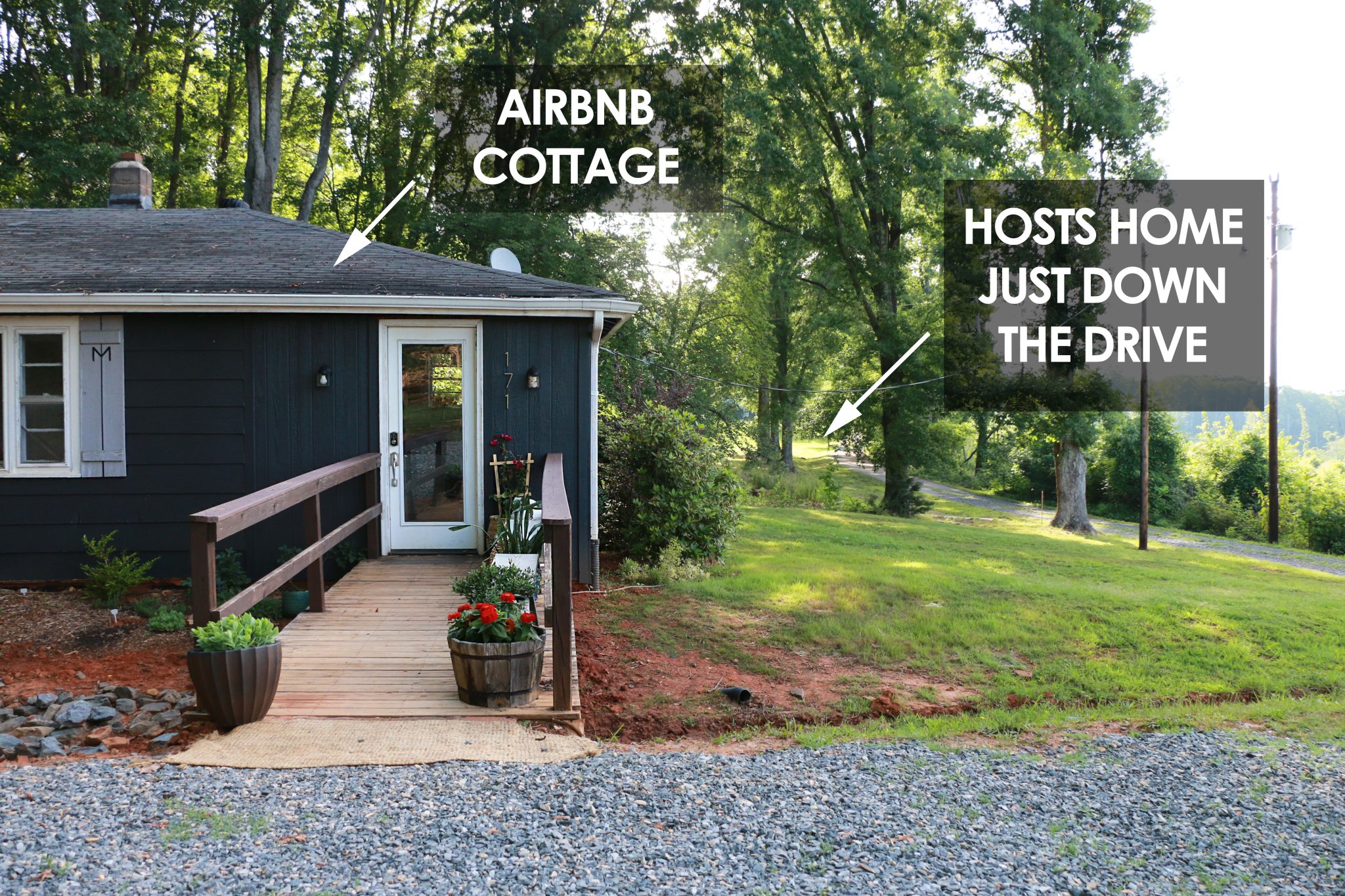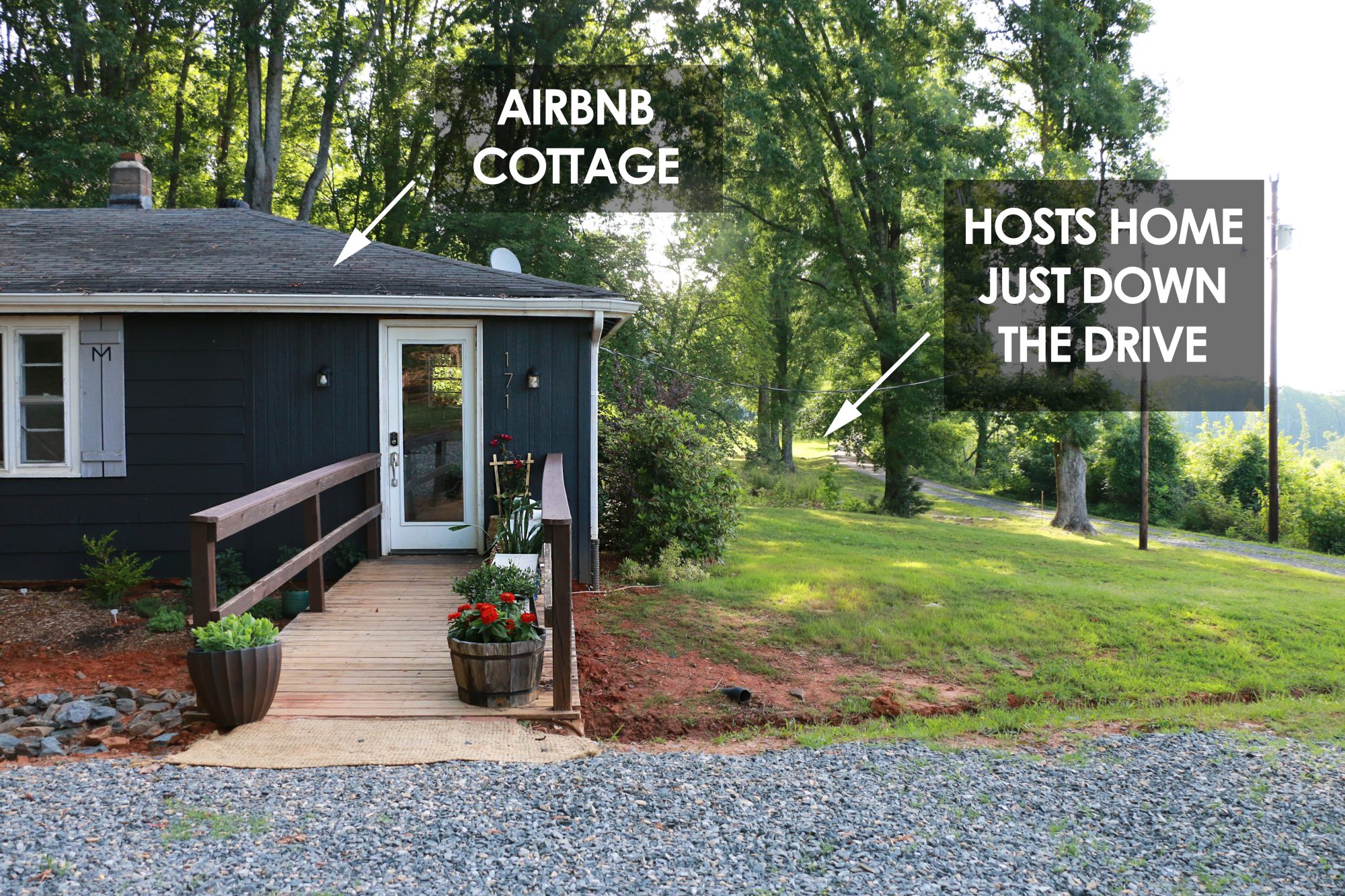 It is a wonderfully rural location, perfect as a getaway to unplug and enjoy nature. Of course rural living isn't for everyone! It comes with it's challenges (such as satellite TV and no good wifi), but we love it, and most of the Cottage's guests come with the expectation of staying in a country setting with all it's quirks, bugs, and wildlife.
Tour The Cottage
As an design blogger I'm always working to make the cottage a beautiful and comfortable place. That being said, it's definitely a work in progress. It's an older home I have been improving over time.
The Entryway
Welcome! We have a keyless lock so you can easily let yourself in anytime you arrive. The first space you'll see is the entryway which looks into the kitchen.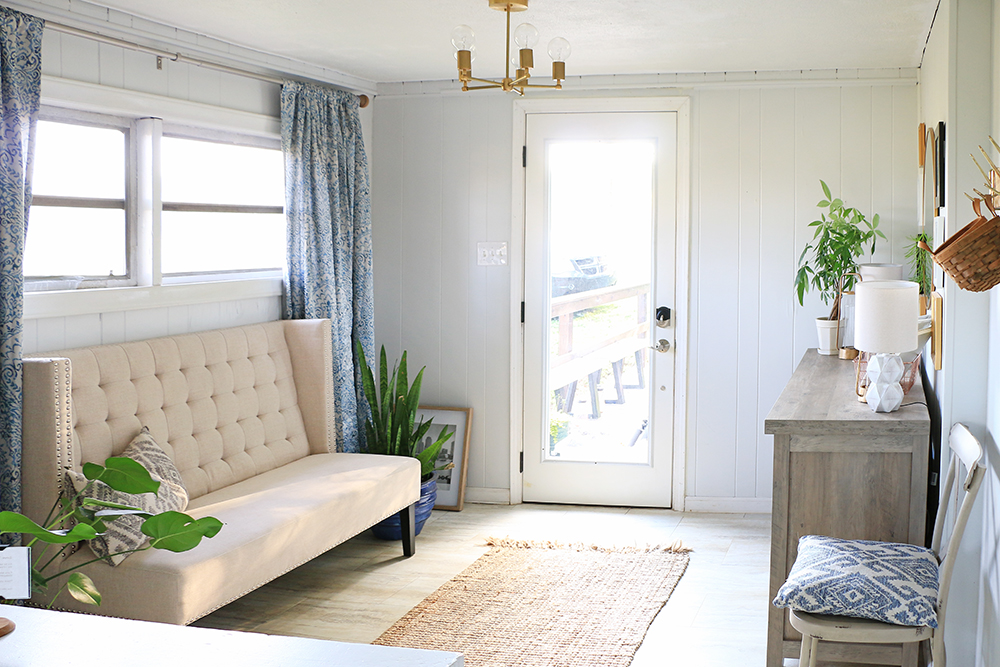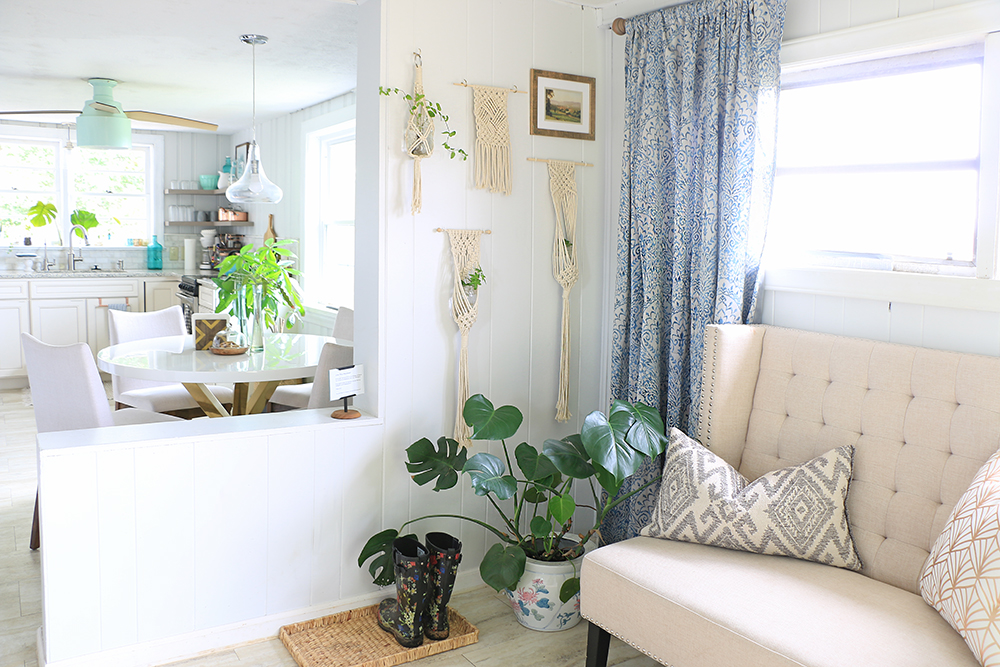 The Kitchen
The kitchen has an eat-in dining space, a full sized refrigerator, small electric cook top with oven, microwave, toaster, and coffee maker.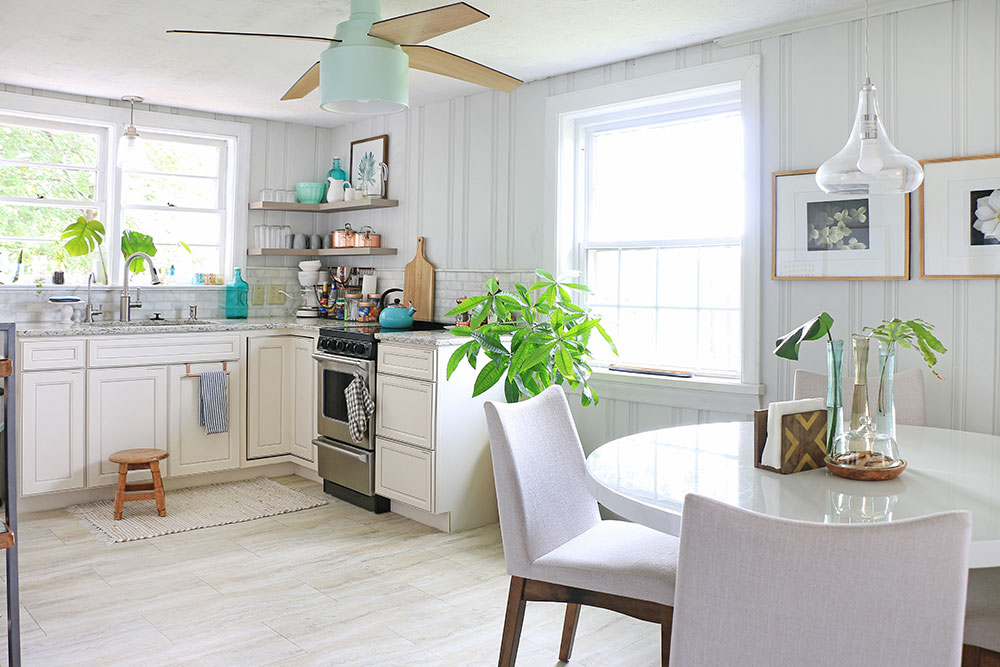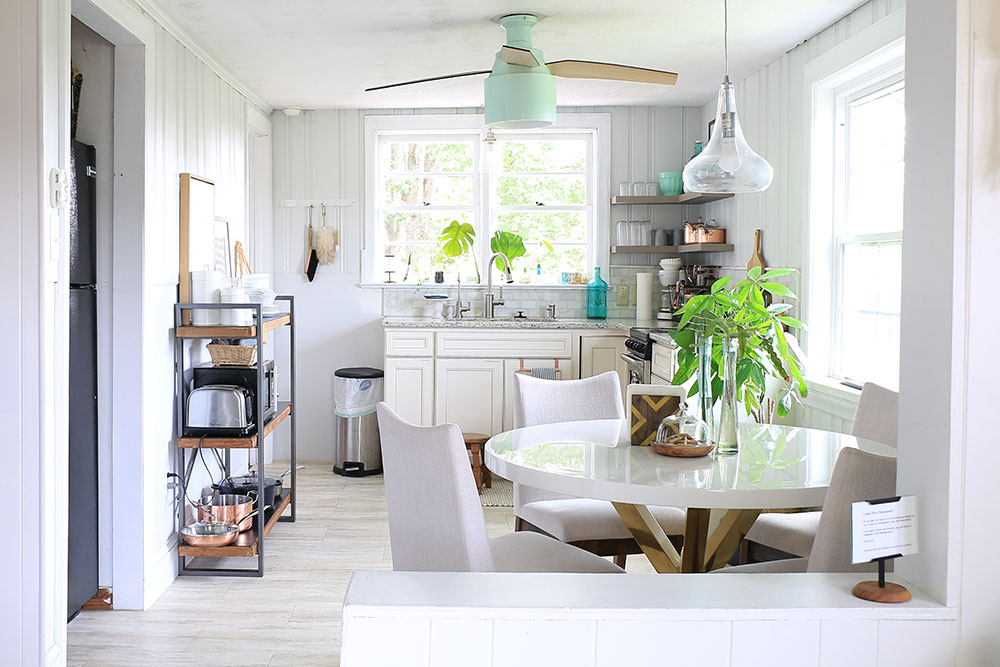 Other Included Items: Pots & pans, plates, cups, mugs, utensils, knives, cutting boards, baking sheet, cooking oil, basic spices.
Stocked Items for Guests: Cereal, frozen foods, snacks, hot chocolate.
Living Room
The living room has a small TV, a borrowing library, and even a desk to sit and do any work you might have. Most rooms have a ceiling fan, but don't worry, there is central heating and cooling!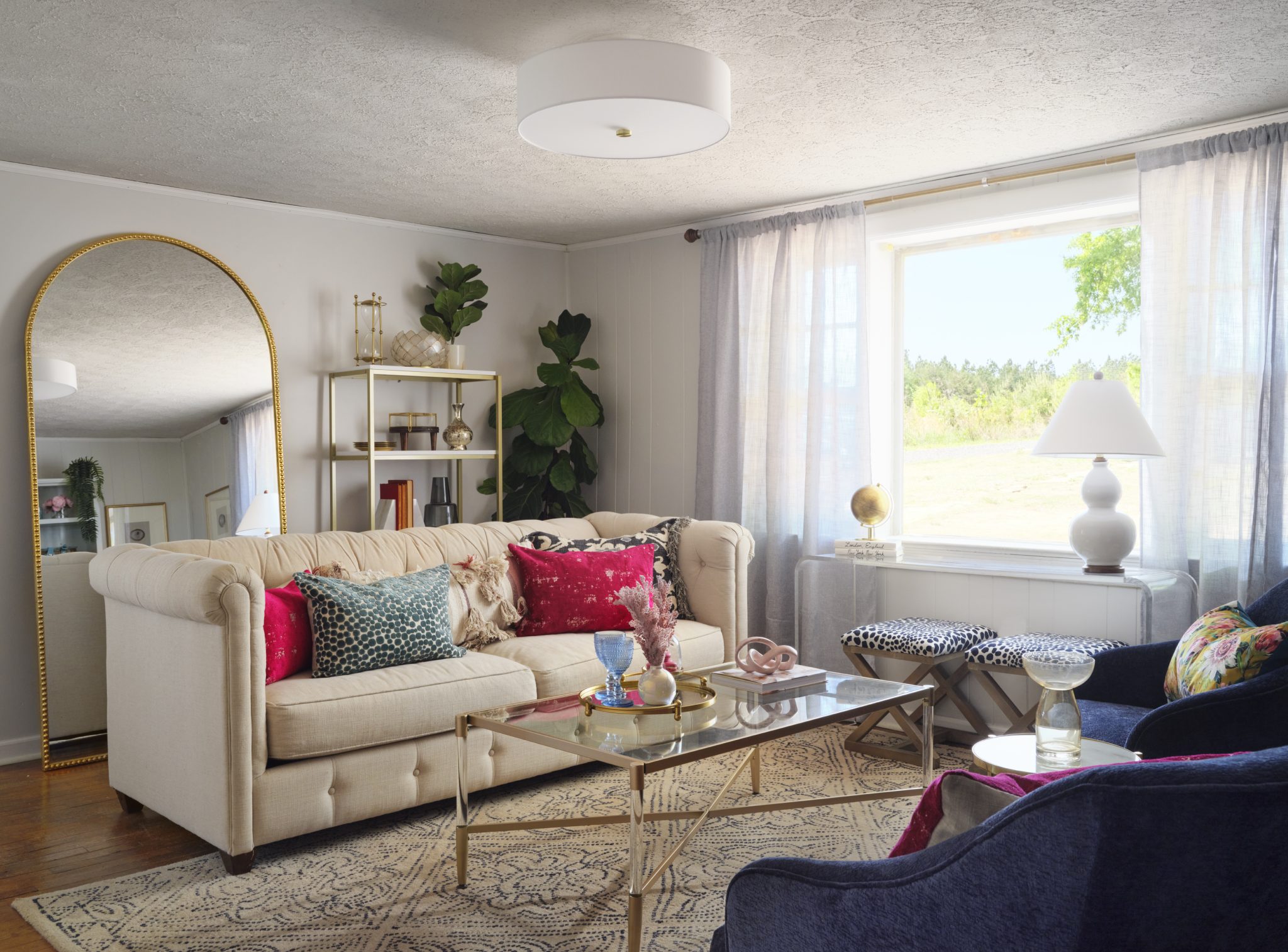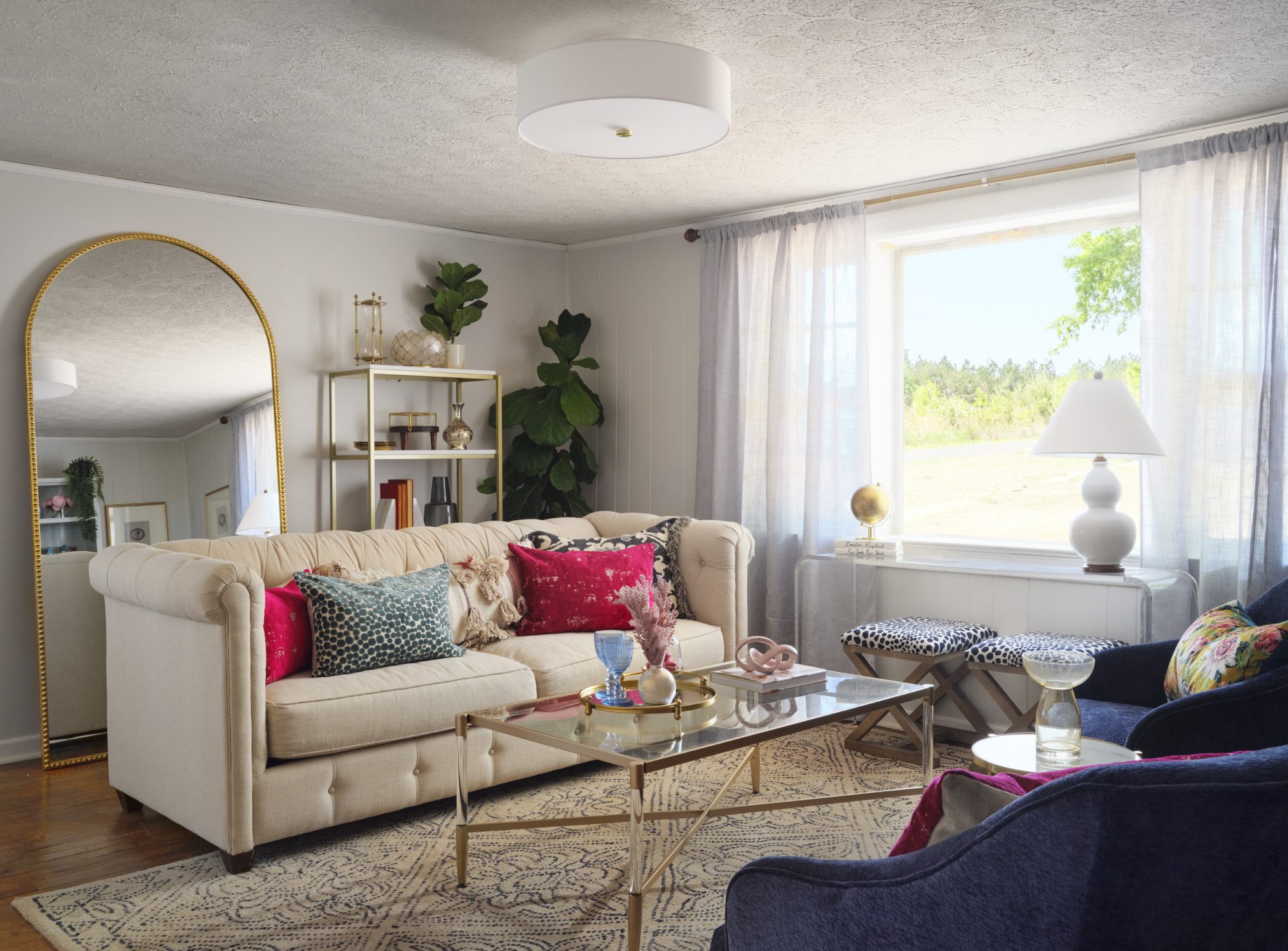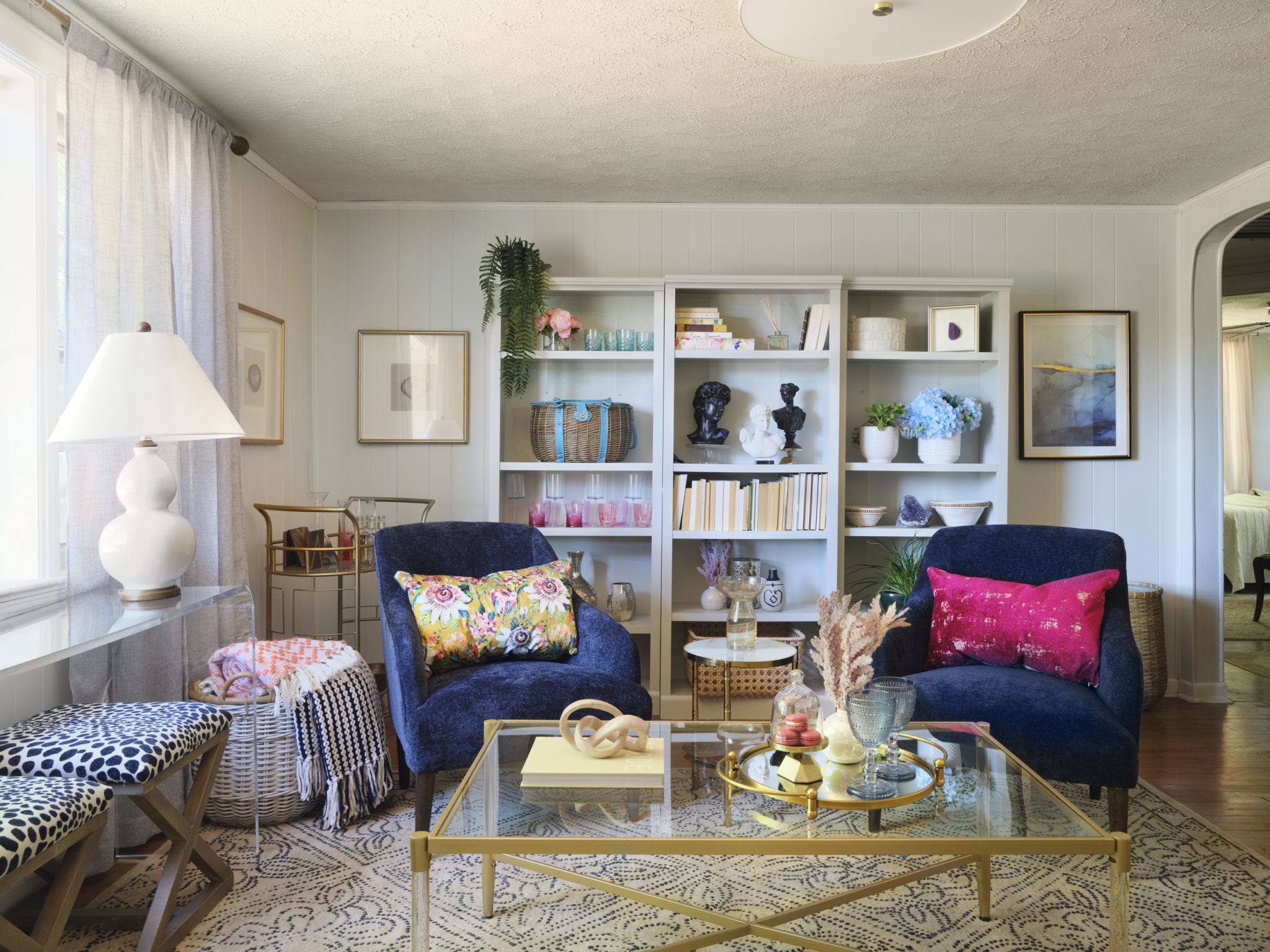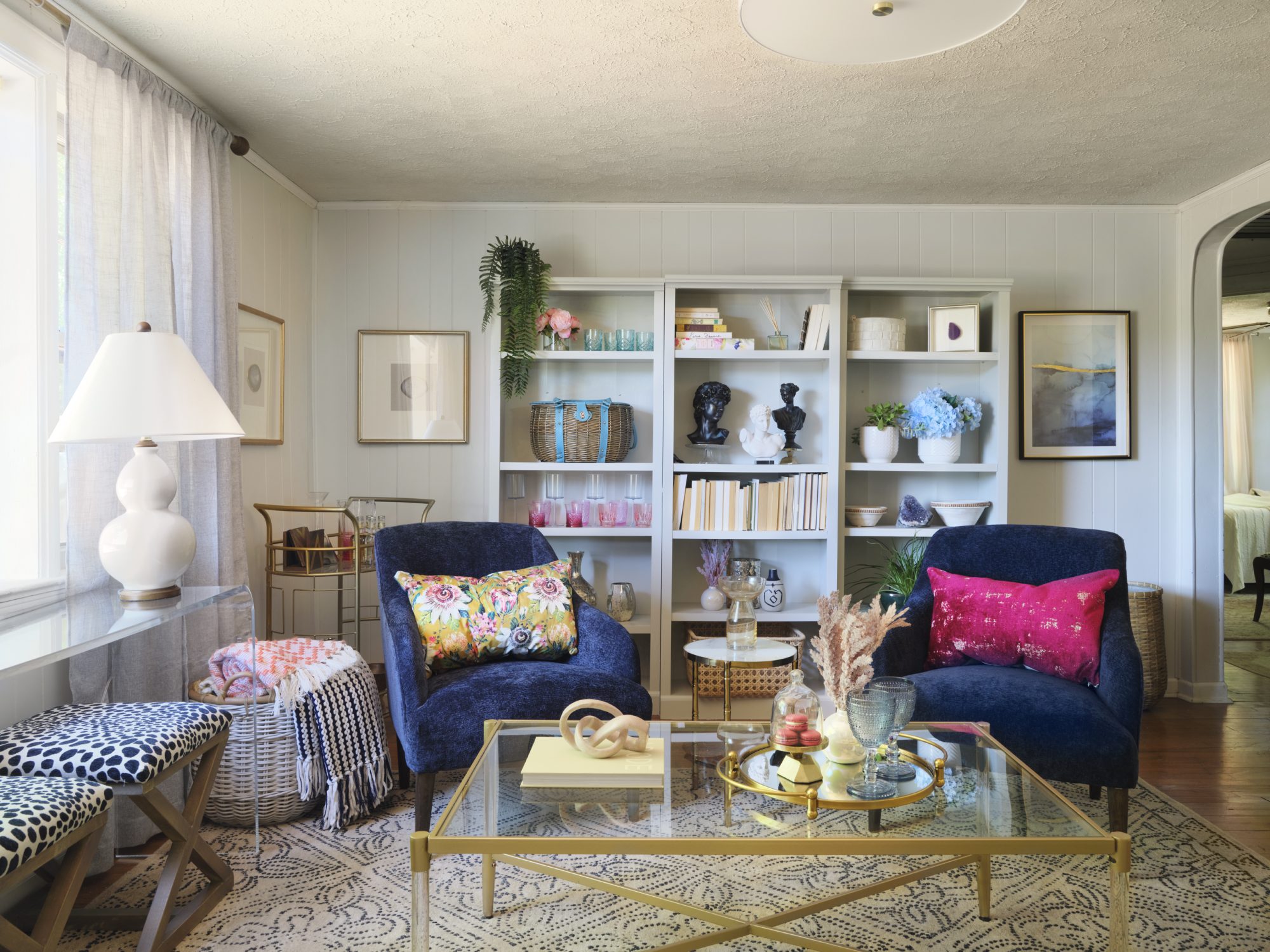 Master Bedroom
The master bedroom is a cozy space with a comfy King Sized bed, and a 48″ TV for guests enjoyment. I want guests to love lounging like it's a lazy Sunday morning.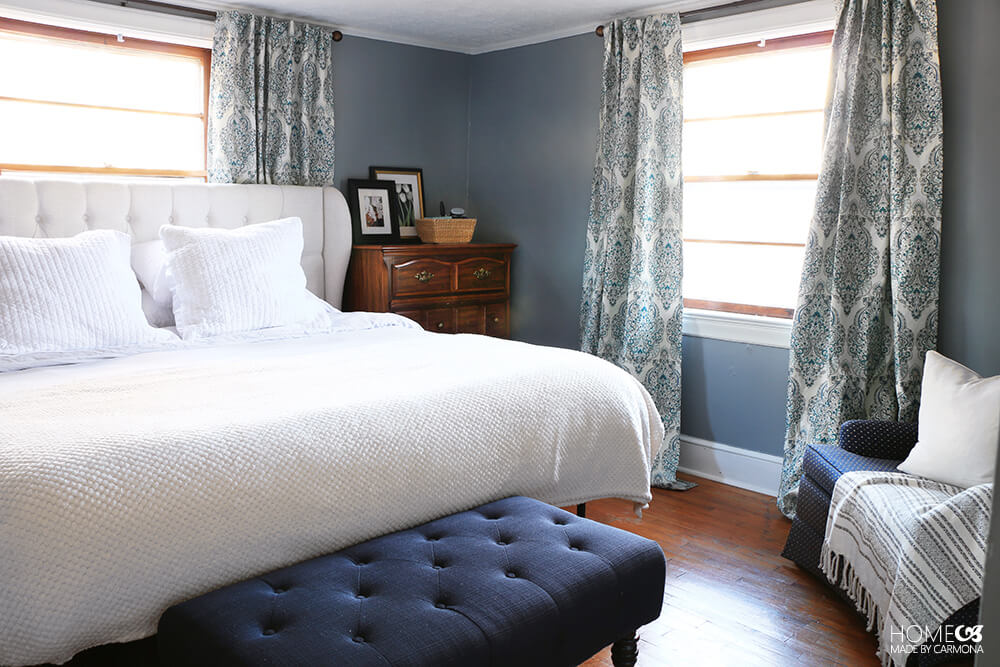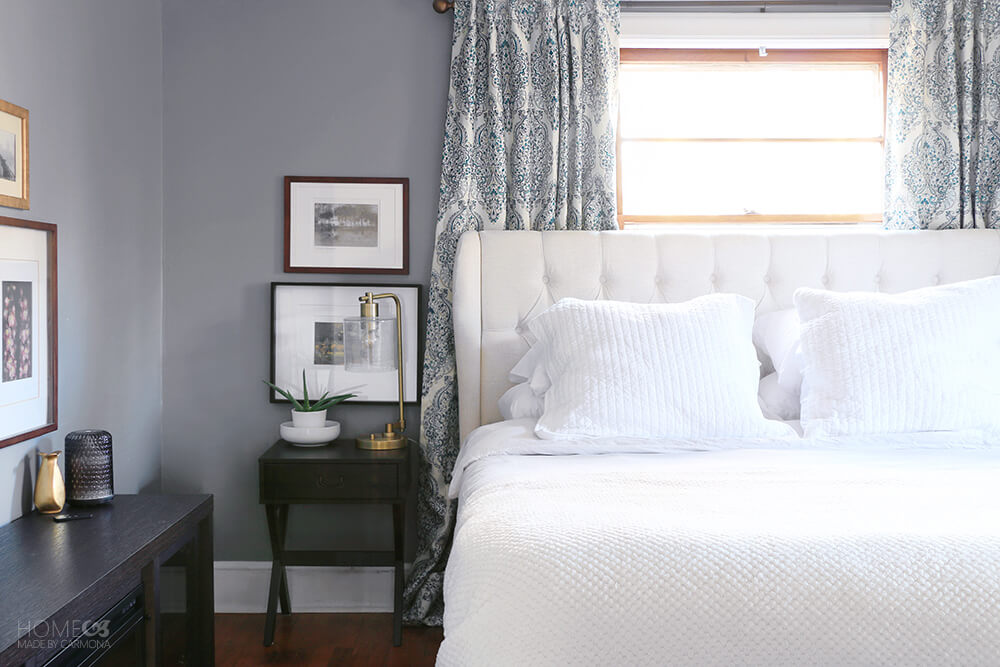 Twin Bedroom
This bedroom with two twin sized beds is simple in design, but a huge improvement from the dingy red space it once was. It has a closet, and a storage console that we store extra blankets, towels, and bathroom mats for our guests.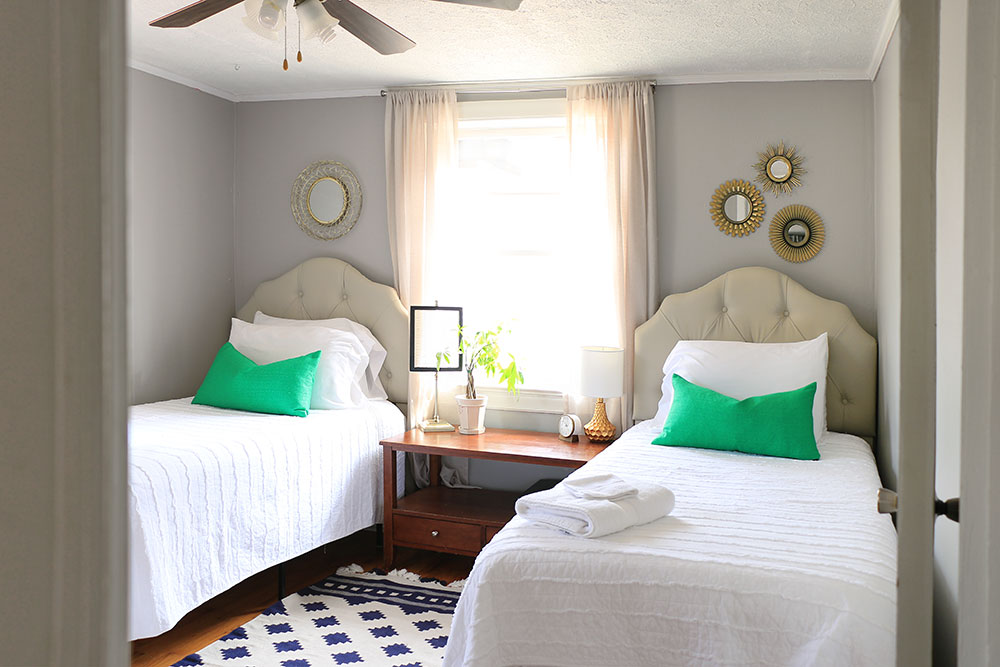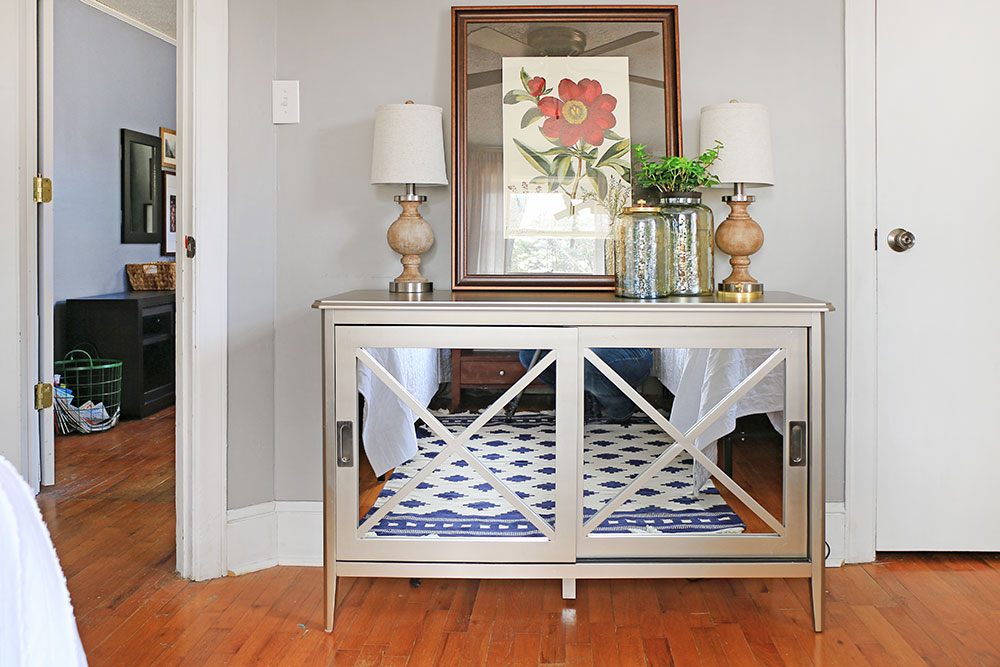 Queen Bedroom
For the first year this bedroom was used as a dining room. So many people needed it to be used as a bedroom we went ahead and turned it permanently into a bedroom. It has a lovely little electric fireplace that really makes the space. While this room is the smallest one in the house, it still fits a Queen sized bed so our guests can choose from all three bed sizes to find which is 'just right' for them.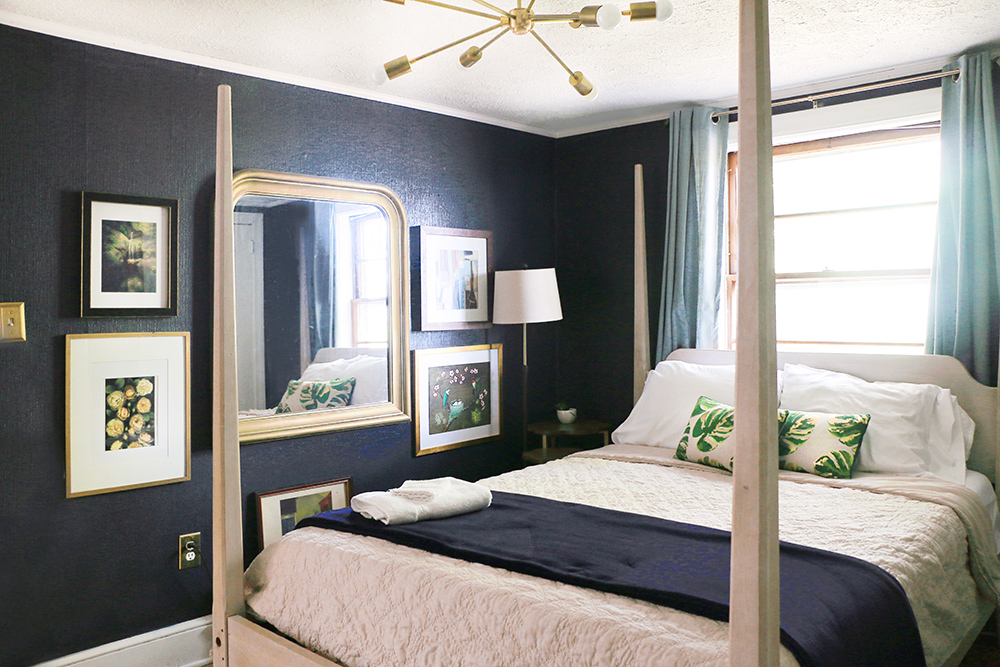 Frequently Asked Questions
Just in case you still have questions, here are many of those frequently asked ones…
Still have more questions as an upcoming guest? Message me through Airbnb, and I'll answer as soon as possible!
Are all linens provided?

Yes! Beds are made for you, towels provided, and kitchen linens provided. Please be sure to indicate how many guests/beds are required so we know how many to have fully made.
Is there a washer/dryer and iron?

There is an iron and ironing board available in the master bedroom closet. However there is no washer and dryer available. There are several laundromats just 7-10 minutes away…
Is there central heating and cooling?

Yes! There is central heating and cooling, and you may change the temperature in the house to whatever is most comfortable for you. The thermostat is found in the hallway right near the master bedroom. Additionally there is a ceiling fan in the kitchen and master bedroom, and a tabletop fan in one of the other two bedrooms.
Do you provide breakfast?

While we do not provide a breakfast, we do try to stock the cottage with a few food items in case you are tired when you arrive and don't feel like shopping. You'll find cold and hot cereal, and typically frozen food items such as pizza available in case you need them.
Are there grocery stores and restaurants nearby?

Yes! 13 minutes away there is a Super Walmart which will have most of what you need. Reidsville and Eden are neighboring towns with a variety of stores and restaurants. More information on nearby stores, recommended restaurants, and amenities can be found in the welcome booklet in the front entry.